BEST JAZZ
The Best Jazz on Bandcamp: April 2021
By Dave Sumner · April 28, 2021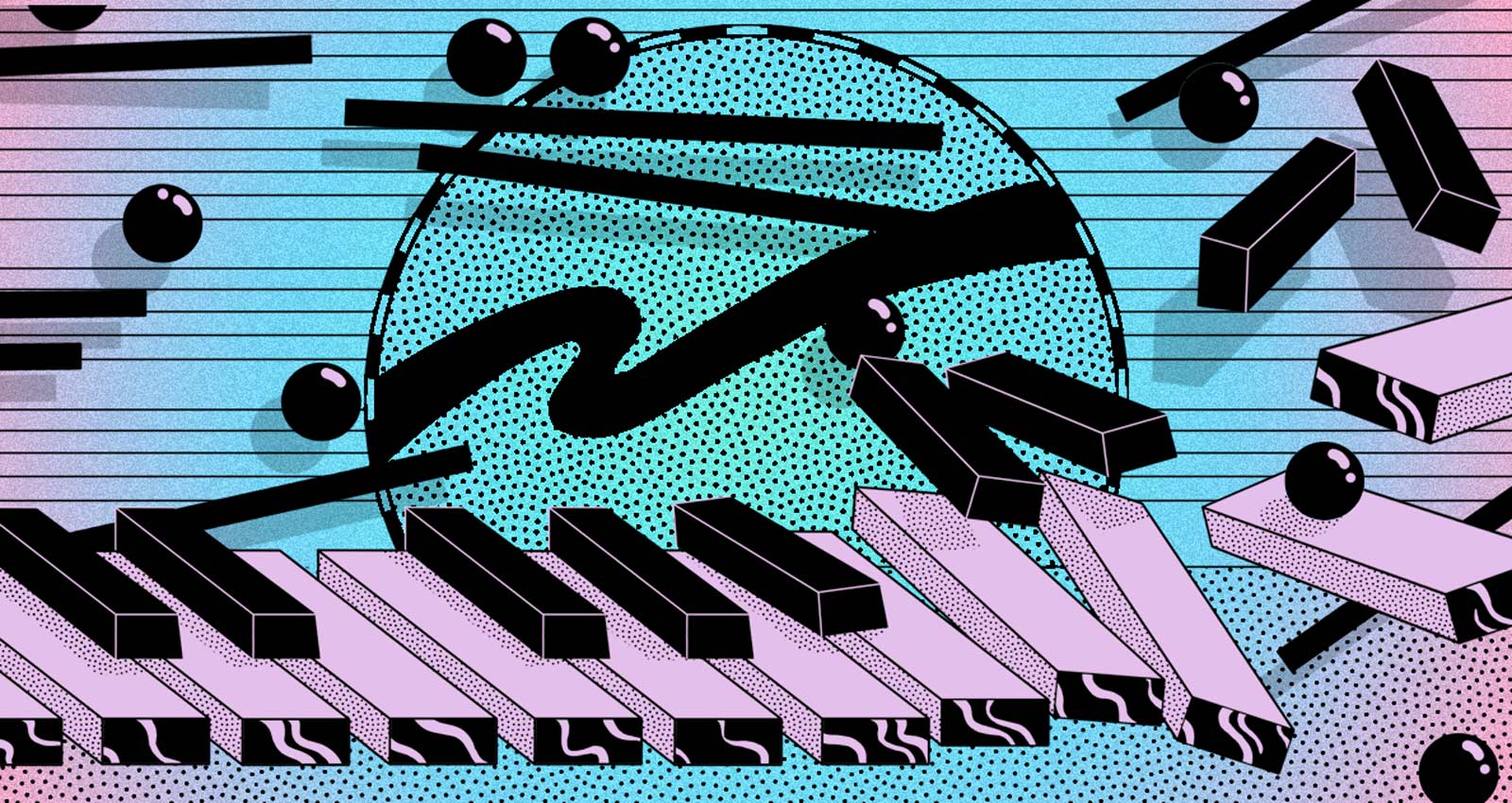 In the introduction to last month's column, I said that March is the first sign of a release year's strength. But even that lengthy list of excellent releases didn't fully reflect all the greatness that lay waiting in April. It was a monster of wonderful new music, full of some of the best stuff I've heard all year.
Gary Bartz, Adrian Younge & Ali Shaheed Muhammad
Jazz Is Dead 006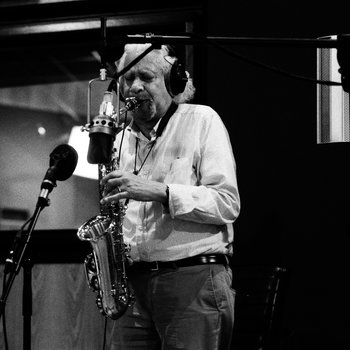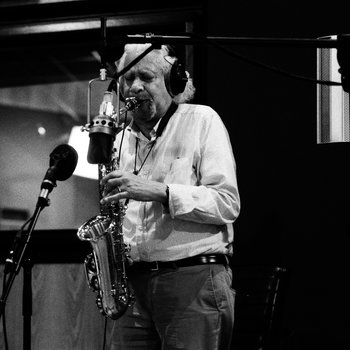 Merch for this release:
Vinyl LP, Compact Disc (CD), 2 x Vinyl LP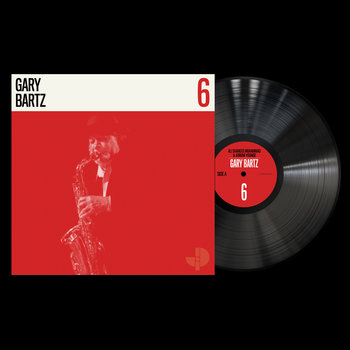 The discography of Gary Bartz can also serve as a map of jazz's evolution. The changes in the alto saxophonist's sound have been both a reaction to and guiding hand upon the genre's prevailing trends, year to year, era to era, and all the way up to the present day. The modern jazz scene is marked by a rekindled love affair with the modal sound, a re-envisioning of spiritual jazz, and an updated fusion approach, where soul music hands off the baton to hip-hop. This dynamic trio set, with musician-producers Adrian Younge and Ali Shaheed Muhammad on bass, drums, and keyboards, attests to Bartz's enduring sympatico relationship with the jazz, no matter how it might sound today or tomorrow.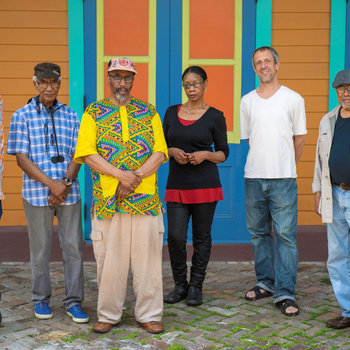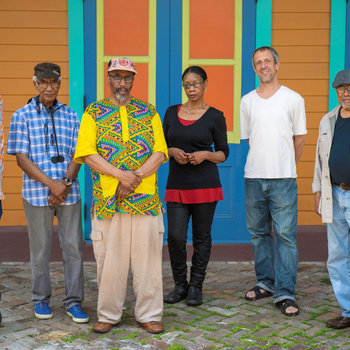 Merch for this release:
Compact Disc (CD)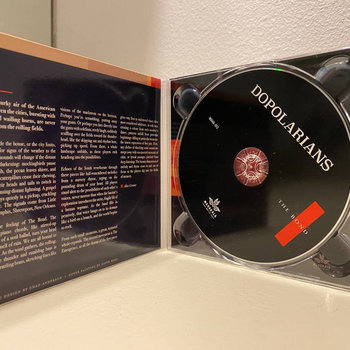 Oftentimes, freedom springs from the seed of spontaneity. But that unpredictability doesn't have to weaken the bright colors of a cohesive vision. The latest from the Dopolorians is case in point. Both improvised and composed on the fly, this new work from the sextet of bassist William Parker, drummer Brian Blade, vocalist Kelley Hunt, alto saxophonist Chad Fowler, pianist Christopher Parker, trumpeter Marc Franklin is combustible and untamed; and yet, time and time again, it settles into a melodic atmosphere so gorgeous it's almost heartbreaking. Thus far, 2021 has offered an embarrassing wealth of new releases—The Bond is Exhibit A.
Soojin Suh's music has straight-ahead qualities, both old-school and modern, that are tightly bound to the sparseness and volatility of avant-garde. The intrigue lies in the ways in which the drummer puts one influence in service of the others. On some pieces, it feels like the randomness is methodically folding in on itself and seeking out a preordained design. Other times, Suh uses chaos as the tool to instill a new order, and something entirely unrecognizable is crystalized into a vision strangely, insistently familiar. It's a strong statement of intent, and a natural extension of Suh's 2020 release Colorist, which was one of the albums of the year.
Damon Locks Black Monument Ensemble
NOW
Merch for this release:
Vinyl LP, Compact Disc (CD)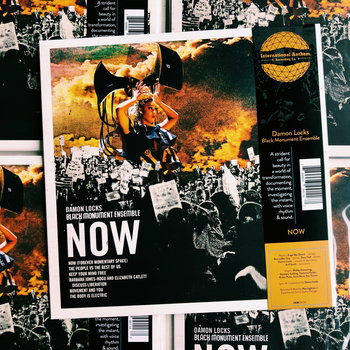 When Damon Locks made plans to record his Black Monument Ensemble sophomore release, some things were different than they are now. Their debut, Where Future Unfolds, featured a large cast of musicians, singers, and dancers performing in front of a pre-pandemic festival audience at Chicago's Garfield Park Conservatory. The follow-up, NOW, was recorded in a small courtyard behind the sound studio, with a smaller group and a more intimate sound. However, some things were exactly the same, and the theme of the Black experience is no less relevant in the interval between debut and follow-up. With clarinetist Angel Bat Dawid, cornetist and melodica player Ben LaMar Gay, drummer Dana Hall, and a sextet of singers, Damon Locks once again works his sound collage of samples and electronics to create an album that is a true measure of the day.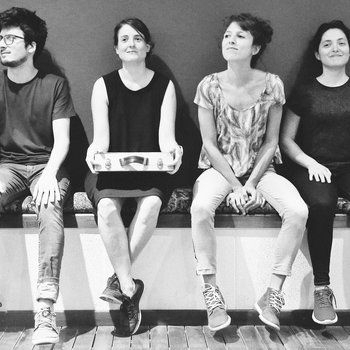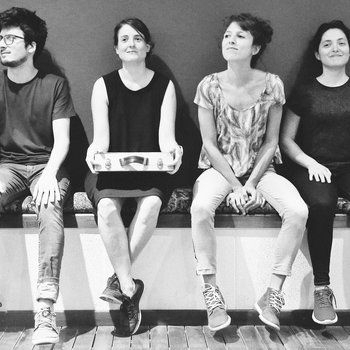 The Ornette Coleman–Albert Ayler mash-up of "Lonely Woman" and "Saints" is deliriously fun, capturing both the chaos and beauty of the originals in the same breath. That alone is worth the price of admission on the new release from the quartet of pianist-keyboardist Rocío Giménez López, guitarist Luciana Bass, contrabassist Fermín Suarez, and drummer Rosina Scampino. However, the album enters must-buy territory when the quartet follows it with a drop-dead gorgeous rendition of Paul Motian's "Abacus," and channel the late drummer's immaculate talent for expressing a melody that provides the promise of sweet dreams. Add to the mix three additional, compelling renditions of Ornette Coleman pieces, and you get one of the best things to hit the shelves in 2021.
Jennifer Wharton's Bonegasm
Not a Novelty
Merch for this release:
Compact Disc (CD)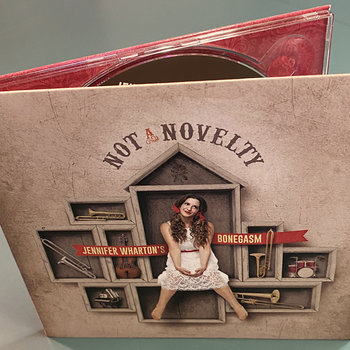 There's a vibrancy to the music of Jennifer Wharton's Bonegasm that stretches beyond the expected traits of a brass-heavy ensemble. Yes, there are radiant harmonies, punchy melodies, and brisk cadences as one would expect from a septet featuring four trombonists. These qualities alone are enough to carry the day. But the deceptively gentle "Twinkle," where soft exhalations of melody have a force that's equal to their more boisterous counterparts, reveals the resolute melodicism that drives these pieces.
Binker Golding, John Edwards, Steve Noble
Moon Day
Merch for this release:
Vinyl LP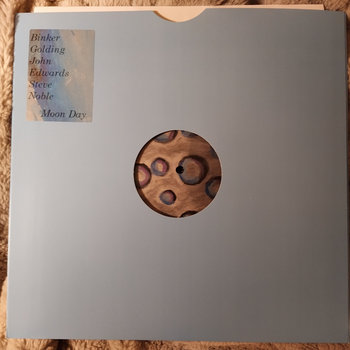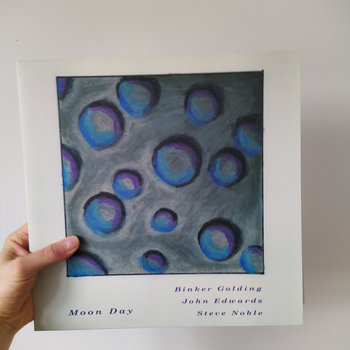 Golding, Edwards, and Noble hold nothing back. The trio (saxophonist Binker Golding, double bassist John Edwards, drummer Steve Noble) spray melodies like lighter fluid, and treat the rhythms like an endless supply of matches. Free, untamed music that reveals its structure only when viewed through the lens of determination and will.
Merch for this release:
Compact Disc (CD), 2 x Vinyl LP
Summer Water is the third installment of Scott DuBois' "seasons" project, and it captures the heart of the season as effectively as its predecessors. As he did on 2015's Winter Light and 2017's Autumn Winds, the guitarist channels his perspective of the season through the natural element he's come to associate it with. For Summer Water, it was the view of Lake Michigan from his Chicago home. This is solo guitar music that reflects the contemplative nature of sitting along the lakeshore, watching the tides gently lap up against the rocks, while also channeling the strange calm of summer heat, when an entire city bracing itself against spiking temperatures enters a kind of quiet stillness.
Merch for this release:
Compact Disc (CD)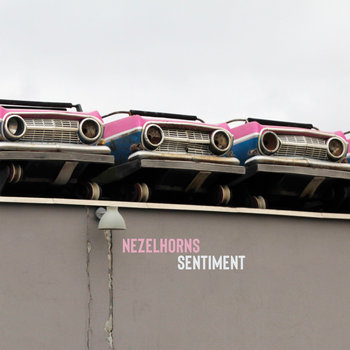 Nezelhorns is an ensemble that demonstrates a harmonious nature, even when it feels like they're coming apart at the seams. Strong melodies curl around bursts of dissonance, their clarity achieving greater definition by the way they warp on the journey from the first note to the last. The synchronicity of the wind instrument trio of tenor saxophonist Nana Pi, trombonist Petter Hängsel, and trumpeter Erik Kimestad, and the propulsive nature of the double bass and drums of Johannes Vaht and Kristoffer Rostedt combine to attain a sound much bigger than might otherwise be expected of a quintet.
With his quintet Wishbone Suite, Andy Clausen made a statement on the direction of chamber jazz in the modern era. On Shutter, Clausen explored the possibilities of Bill Frisell's spooky melodic period, when he was showing a darker, more ominous side to the typically soothing, modern ECM Records sound. On the EP Austerity Measures, the trombonist brings together both approaches, and the results are stunning. With rippling harmonies, melodies bold as sunlight and thick as shadows, and a rhythmic dialogue that shifts effortlessly between succinct and chaotic, Clausen presents a cohesive view on an ever-changing sonic landscape. The EP also features his bandmates in the brass quartet The Westerlies: vibraphonist Brian Shank, guitarist Gregg Belisle-Chi, cellist Mitch Lyon, and double bassist Dan Chmielinski.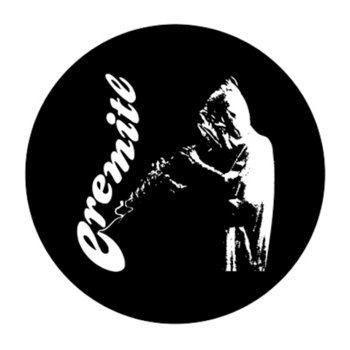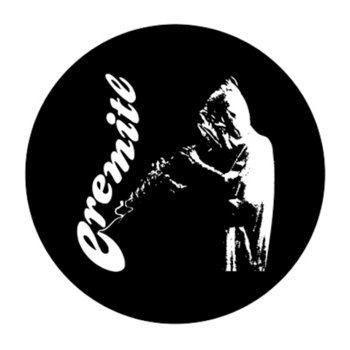 This live 2019 performance at London's Cafe OTO, is just one 75-minute piece, and still ends way too soon. Over the foundation of an immersive groove, the ensemble works up to a trance-like state, where acrobatic solos increase the hypnotic effect, rather than shatter the spell. The spellcasters are Joshua Abrams on guimbri; 
Lisa Alvarado on harmonium and effects; 
Mikel Patrick Avery on drums; Evan Parker on soprano saxophone
; and Jason Stein on bass clarinet.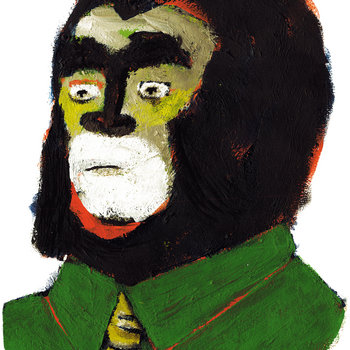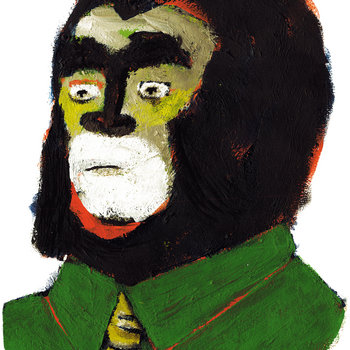 The combination of a woozy melodies and focused propulsion is an addictive force on the latest from the quartet Le Tigre des Platanes, featuring contrabassist Mathias Imbert, saxophonist Marc Démereau, trumpeter Piero Pépin, and drummer Fabien Duscombs. Terminus Radioso has plenty of volatility, but it's the way the harmonic strands arc out from the melodies, like the fluttering trails of burning embers that follow fireworks, that are the most captivating. It's yet another intriguing release from the curious French label Mr. Morezon.
Merch for this release:
Compact Disc (CD)
This music is stark and brutal, but it wears its heart on its sleeve, resulting in a sincerity that borders on intimate. This live performance from the quartet of trumpeter Susana Santos Silva, alto saxophonist Mette Rasmussen, tenor saxophonist Ada Rave, and pianist Kaja Draksler at the Portalegre Jazz Festival hides nothing, holds nothing back, and is the kind of music where catharsis is achieved by passing through chaos.
Silent Room
Aria
Merch for this release:
Vinyl LP, Compact Disc (CD)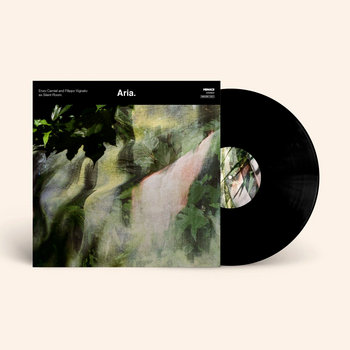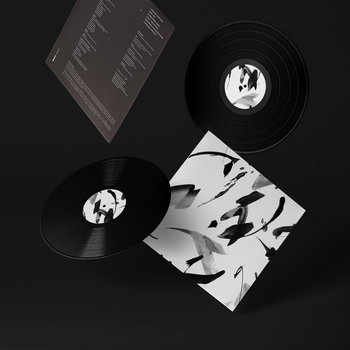 There's a solemn ambiance hanging over this session from the duo Silent Room—pianist Enzo Carniel and trombonist Filippo Vignato—and it becomes increasingly appealing the more the duo steer a piece into playful or celebratory territory. It's like watching a gorgeous sunset in reverential silence, while also wanting to shout about its beauty. Carniel and Vignato do both. Their initial statements of melody seem like personal contemplations on the nature of the piece; they spend the rest of the reocrd bouncing these thoughts off one another—playfully, conversationally, joyfully.
The elegance of Hello Future demands attention. It locks it in place and doesn't let go. But there's nothing aggressive about this gorgeous chamber jazz session. Quite the opposite: Melodic lines unfurl alluringly, and coalesce into harmonic bliss. The motion of the music isn't fueled by rhythmic combustion, but instead by graceful expressions of emotional intensity and striking tonal shifts. The trio of pianist Jorn Swart, violist Benjamin von Gutzeit, and bass clarinetist Lucas Pino are responsible for one of the most captivating recordings of the year.
Merch for this release:
Vinyl LP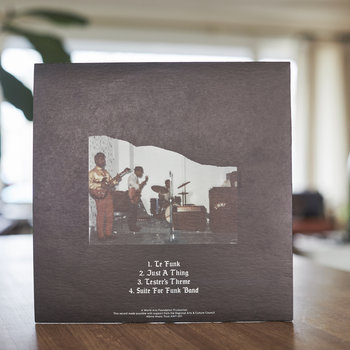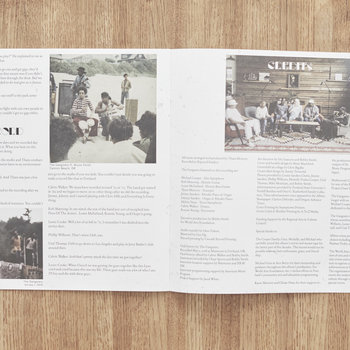 The internet has opened up countless windows to the music scenes that dot the planet, bringing to light music that might not otherwise travel any further than the neighborhood where it was recorded. This reissue of a 1970s release by soul-jazz ensemble The Gangsters is a case in point, turning the spotlight on an integral element of Portland, Oregon's musical past. The various musicians in Thara Memory's outfit had subsequent success collaborating with Esperanza Spalding on her Grammy-winning Radio Music Society, touring with B.B. King, and performing with The Crusaders and Jeff Lorber, but it's this eponymous session that gets to the heart of what makes them special to the Portland scene—and anywhere else this album gets a spin. Thick grooves, melodies warm as sunbeams, hearty ingredients of hard bop, funk, blues, Latin, and symphonic flourishes generate all kinds of happiness.