BEST JAZZ
The Best Jazz on Bandcamp: April 2020
By Dave Sumner · May 07, 2020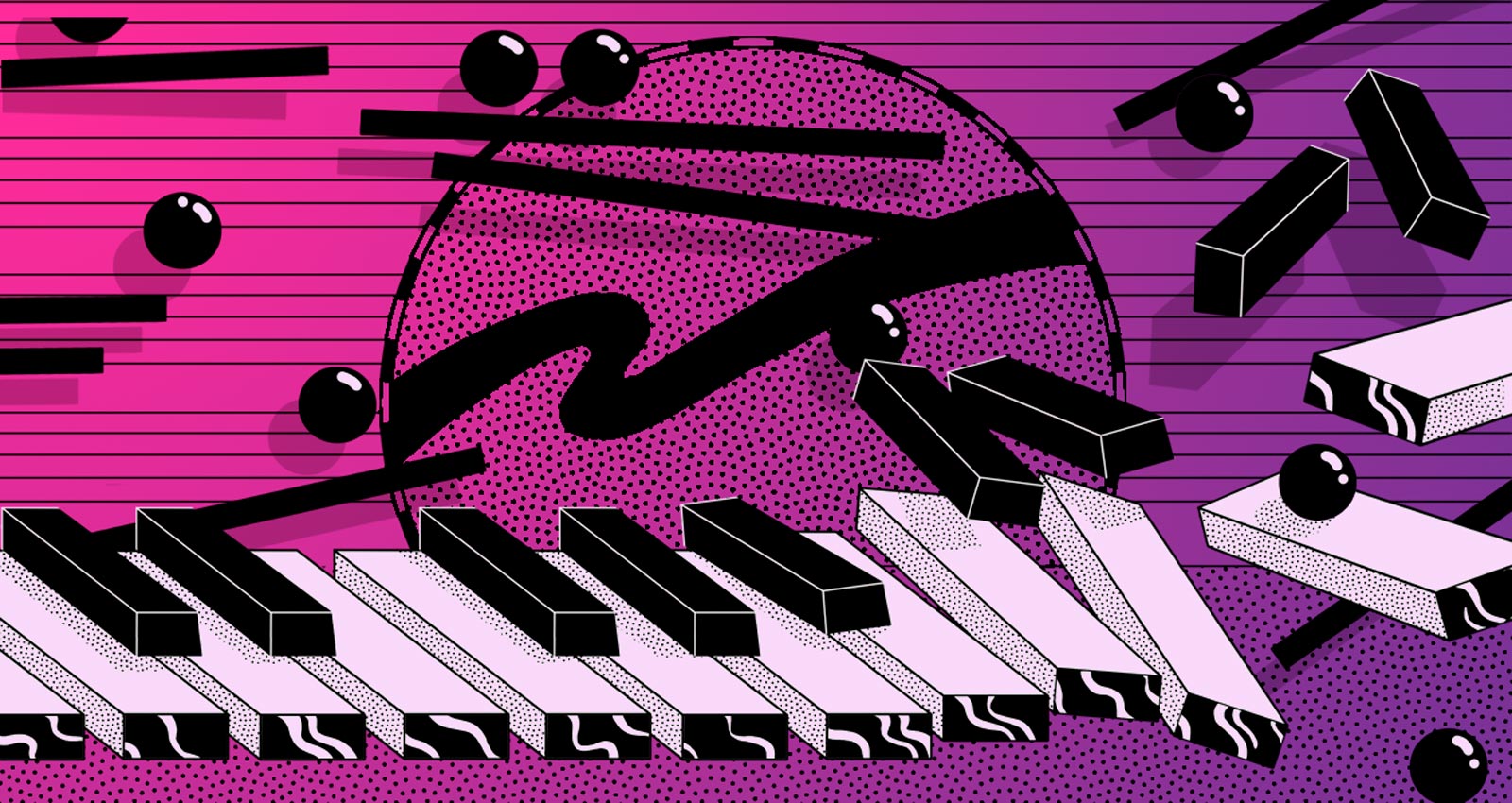 It's a new world, and the sudden changes have impacted everything—including this column. Musicians and label have been uploading older recordings, live performances, and new imprints to Bandcamp as a way to offset losses incurred from cancelations of performances, recording sessions, residencies, and more. But one thing hasn't changed: the new releases for April continue to illustrate how strong and exciting the jazz landscape has become. This column seeks to reflect both of these realities by including the best of the freshest jazz to hit the shelves, while also shouting out those fundraiser projects that warrant your attention.
Merch for this release:
Compact Disc (CD), 2 x Vinyl LP
I burn with jealousy for all who attended this show at the 2019 Molde International Jazz Festival. Those lucky bastards saw Gard Nilssen's 16-piece Supersonic Orchestra put on the kind of performance that bolsters the assertion that jazz is meant to be experienced live. This is music that proves jazz orchestra is a territory with range yet to be explored. It's music that illustrates the slim distance between avant-garde and straight-ahead, free jazz and structured. This is music with electrical charge, caught in a feedback loop of melody becoming rhythm, rhythm becoming melody. For this performance, Nilssen was the Artist in Residence, and brought together some of the brightest stars of the modern scene; Hanna Paulsberg, Kjetil Møster, Maciej Obara, Mette Rasmussen, Goran Kajfes, Ingebrigt Flaten, and Hans Hulbækmo are just a handful of names who grace the line-up. This album is all heart, and the pulse of the moment comes through strong, relieving a bit of the sting of not being there in person. This is the best thing I've heard yet in 2020. And at a time when it's easy to despair, this is life-affirming music.
Merch for this release:
Compact Disc (CD)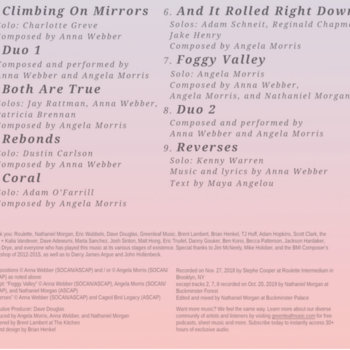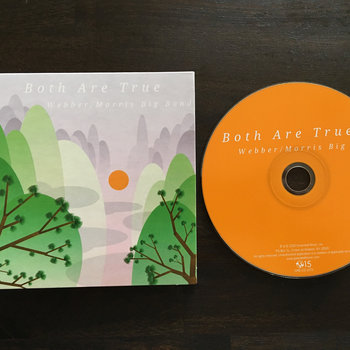 The way in which Angela Morris and Anna Webber marry the strange and familiar is fascinating. The tenor saxophonists' big band sounds just as enthusiastic weaving thick strands of dissonance into a piece as they do when they're unleashing huge harmonic pronouncements. There are times on Both Are True that the sound recalls an avant-garde production—or, perhaps, a particularly musical sandstorm. The expressions may become alien and threatening, but that dissonance just serves as the logical segue into the harmonic tides and wide-horizon melodies typical of big band jazz. This fluid exchange between the unusual and conventional is endlessly appealing. Morris and Webber bring a powerhouse ensemble into the recording studio, with vibraphonist Patricia Brennan, alto saxophonist Charlotte Greve, trumpeters Kenny Warren and Adam O'Farrill, and drummer Jeff Davis—just a few of the names familiar to readers of this column.
Merch for this release:
Compact Disc (CD)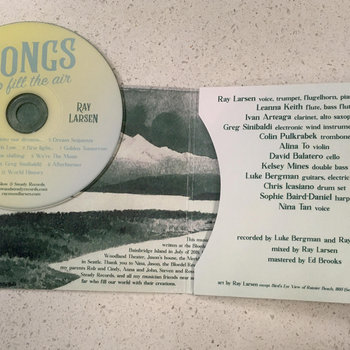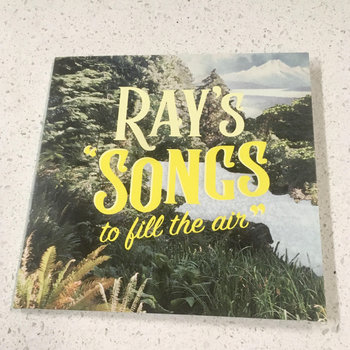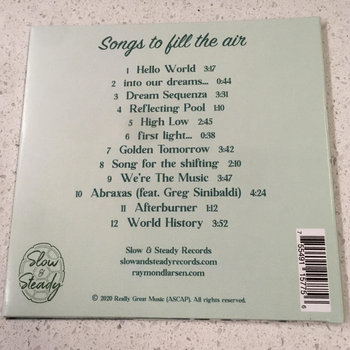 Songs to Fill the Air comes as something of a surprise. There's nothing about Ray Larsen's recording history that would indicate the trumpeter would try his hand at the songwriter's spin on modern jazz—not his new-century third stream recordings, nor his work with folk-jazz-electronic pioneer Wayne Horvitz, or the softly spoken melodies of Tyrant Lizard; not even the boisterous enthusiasm of the jazz-rock Chemical Clock or any of the other ensembles to which he's lent his trumpet. His 2020 release is a sunbeam of vocals and warm melodies, of songs that cut a wide path with room for all listeners of all types. Perhaps we should have expected this turn of events all along; Larsen is clearly a musician who seems intent on visiting every spot on the sonic map. Many years ago, Elvis Costello and Bill Frisell collaborated on a Burt Bacharach songbook project that was like nothing else on the scene. Ray Larsen has just recorded it a friend.
Merch for this release:
Compact Disc (CD), 2 x Vinyl LP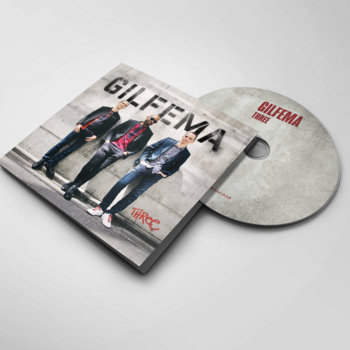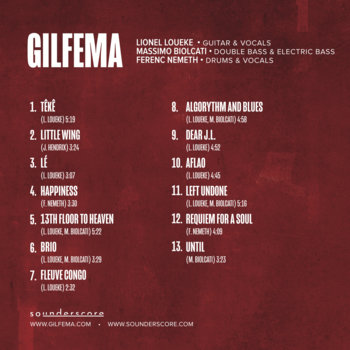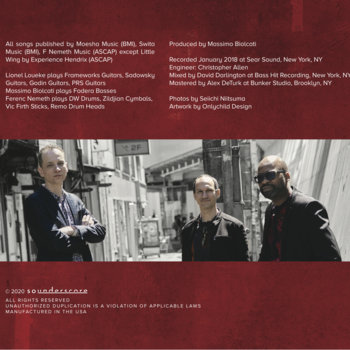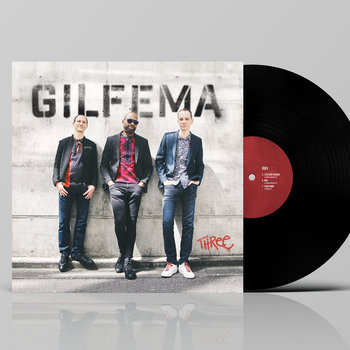 There's a special kind of joy that accompanies the music of Lionel Loueke. The guitarist delivers the perfect mix of liveliness, loveliness, and heart, offering the same kind of spiritual uplift as a bright summer day. His trio with drummer Ferenc Nemeth and bassist Massimo Biolcati is music to help ward off isolation blues, and a reminder that a sublime melody and chipper rhythm can bring happiness. Bonus fun: a rendition of Hendrix's "Little Wing."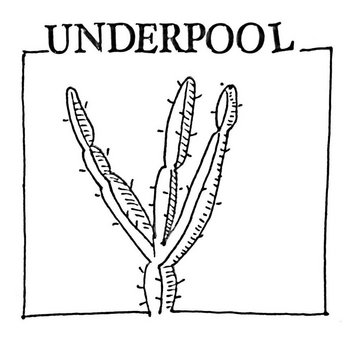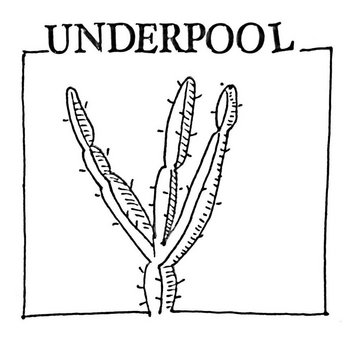 Merch for this release:
Compact Disc (CD)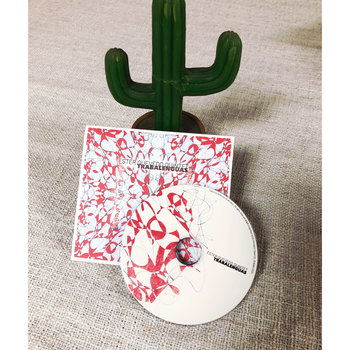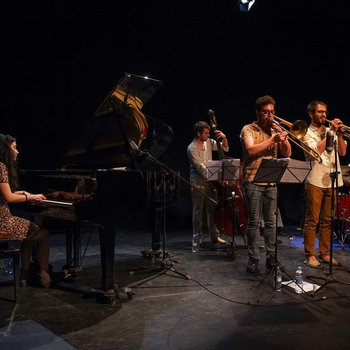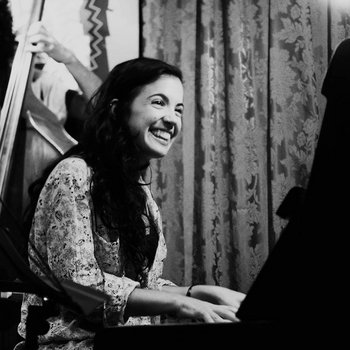 A good indication of how much the jazz sound has changed over the years is the fact that this straight-ahead bop session from Ester Quevedo could be described by some as a "throwback recording." And yet, that's where we are. If you're listening to music on the Blue Note and Riverside labels, and suddenly find yourself wondering if there's anybody on the modern scene mining that territory, this quintet session from Barcelona-based pianist Quevedo will answer your question. Lively rhythms that lope and bounce along, melodies that beam a mile-wide smile, and an abiding cheerfulness that lights up every tune with a classic sound that never gets old—all of these mark the perpetual cycle of jazz's ongoing rebirth.
Awed and inspired by the Ornette Coleman/Pat Metheny collaboration Song X, Scott Amendola began a project that focused on the music of the legendary saxophonist. The Good Life began by rooting itself to the Coleman songbook, before branching out to its ensemble members and other names that appeared, if not in Coleman's works, then at least in the spirit of his music. This recently discovered 2009 live performance recording with clarinetist Ben Goldberg, electric bassist Trevor Dunn, and guitarists John Dieterich and Nels Cline, is a livewire of wild melodicism and convulsive motion; and yet, somehow, the intensity it unleashes is not a thing of violence, but a welcoming embrace. And though countless musicians are struggling to make ends meet during the pandemic, that hasn't tamped down their impulse to help others in need—all proceeds from this recording go toward the Food Bank for NYC.
Merch for this release:
7" Vinyl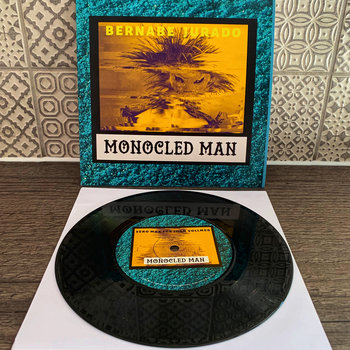 Even in the context of a modern jazz landscape where so much is so different, the three musicians who comprise Monocled Man stand out from the crowd. Trumpeter Rory Simmons, guitarist Chris Montague, and drummer Jon Scott count ensembles Fringe Magnetic, Threads Orchestra, Troyka, Sons of Kemet, and Kairos 4tet as just a few of the forward-thinking outfits to which they've contributed. As the trio Monocled Man, their intoxicating blend of modern post-bop, electronics and effects further enhances their reputation as purveyors of outlier music.
The theme of the latest from César Cardoso is the tenor saxophone. On Dice of Tenors, Cardoso embraces compositions made famous by some of the greats: Hank Mobley, Benny Golson, John Coltrane, Dexter Gordon, Sonny Rollins, and Joe Henderson. He also works in two of his originals, because the tenor saxophonist belongs to the jazz lineage by way of his craft. But this recording is so much more than its theme. Immaculate ensemble interplay, riveting solos, and a lyricism that enfolds everything as mere facets of a grand story—all of these work together to make a lasting impression. It's a modern work, yet a clear line can be drawn between the sound of today and the sound of jazz as it's commonly known. Miguel Zenón and Jason Palmer join trombonist Massimo Morganti, vibraphonist Jeffery Davis, pianist Óscar Graça, bassist Demian Cabaud, and drummer Marcos Cavaleiro, for one of the best records to hit the shelves this year.
Alban Darche, Jean-Louis Pommier, & Sebastien Boisseau
Clover
Merch for this release:
Compact Disc (CD), Vinyl LP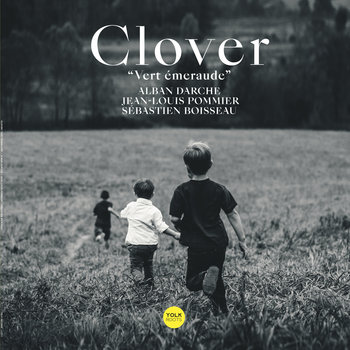 There's a hint of insanity to the music of Alban Darche. Actually, sometimes it's more than a hint. That's a big reason why the tenor saxophonist's trio session with double bassist Sebastien Boisseau and trombonist Jean-Louis Pommier is so damn absorbing. Contemplative, bordering on serene, the trio thoughtfully develop their melodies to a place where the harmonic aftereffects feel like a rainbow emerging from behind a gentle downpour. There's no bad place to begin exploring Darche's works, and, today, Clover is where you've ended up.
Merch for this release:
Vinyl LP, Compact Disc (CD)
There's no hook on Rob Luft's latest that would lodge itself in a listener's head and compel them to absently hum it. And yet, there's an inescapable sense of song structure to these pieces, as if they were shaped from the basic building blocks of a pop song. Life is the Dancer, despite being an album that keeps a listener guessing, gives space for tenor saxophonist Joe Wright, organist Joe Webb, bassist Tom McCredie, and drummer Corrie Dick to wander far and wide, and presents a basic framework where nothing need be predetermined about the final destination. Luft's debut presented his vision; his follow-up gives the distinct impression that he's settled comfortably into it.
Chad Taylor is everywhere in 2020. After making a huge splash last month with the first Chicago Underground Quartet release in two decades, the drummer-percussionist unveils two more albums with his imprint. His duo performance with James Brandon Lewis (on Intakt Records) is a lesson in focused intensity, and how melodies set aflame mid-flight can be reborn as a new inspiration moments later. Taylor's trio session (on Cuneiform Records) with tenor saxophonist Brian Settles and pianist Neil Podgurski possesses an angular lyricism, occupying a place where a straight-ahead sound emerges from following a crooked path.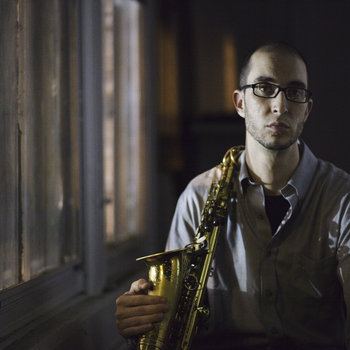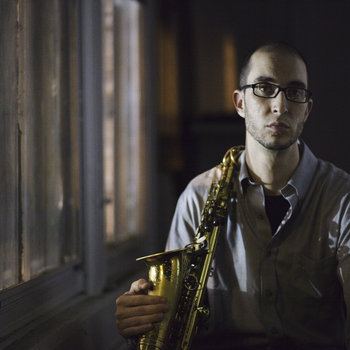 Every two weeks, Pi Recordings will be releasing a special digital-only recording by a member of their collective. At its most basic, this series represents an attempt to help musicians whose lives have been interrupted by the pandemic. But it's more complex than that. The series also reflects how artists adapt to events beyond their control. Under normal circumstances, this wouldn't necessarily be notable; it's only natural that one would encounter obstacles that give shape to their life. But the pandemic unites musicians and listeners alike, making the adaptive process a shared experience. And that's why learning that Steve Lehman recorded this in the passenger seat of his car, while balancing the home schooling of kids and the separation from a mother on her 80th birthday, resonate so strongly; it's more than just another album, it's a symbol of what all of us are going through. Lehman's Xenakis and the Valedictorian is the first in this series; Vijay Iyer is up next. These are unusual times; expect the music in this series to be no different.
The Tower Tapes, a Jazz Club Ferrara live series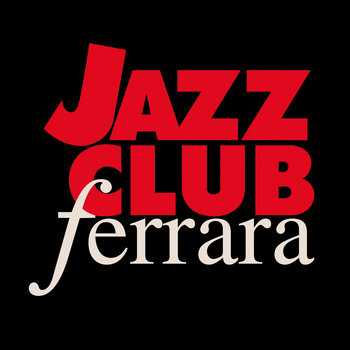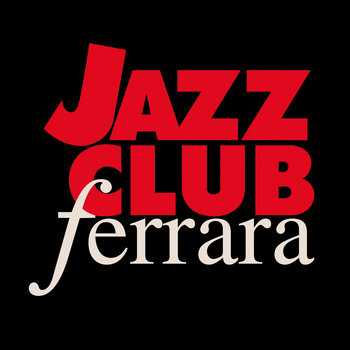 The pandemic is hitting venues just as hard as the musicians who grace their stages. Woodwind expert Piero Bittolo Bon and his hometown Jazz Club Ferrara have released a series of live performances recorded at the Italian venue, with proceeds being split between the artists, the venue, and the Italian Civil Protection Fund. It's a stellar line-up of artists, including Miguel Zenón, The Bad Plus, Tim Berne's Snakeoil, Human Feel, Aaron Parks, Jorge Rossy, Enrico Rava, Mark Turner & Ethan Iverson, Aaron Parks Trio, and more.