BEST JAZZ
The Best Jazz on Bandcamp: July 2021
By Dave Sumner · August 09, 2021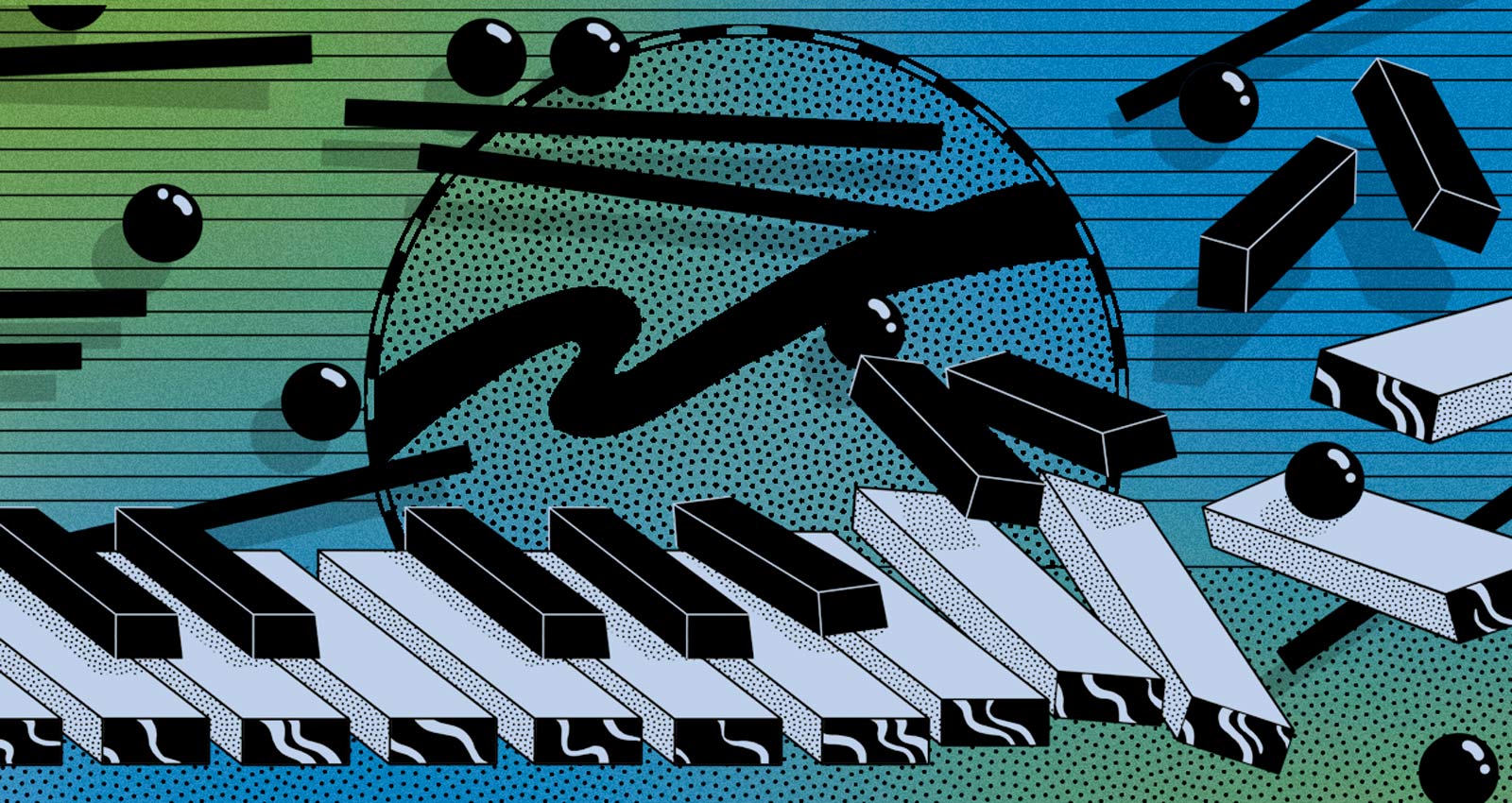 This month's column operates in extremes. There are recommendations for straight-ahead recordings that sail like a fastball over the heart of the plate. And there are recommendations for unconventional and experimental sessions that challenge the notion of what jazz is. The vast distance between those two endpoints goes a long way to illuminating why the modern jazz scene is thriving more than at any point in its history.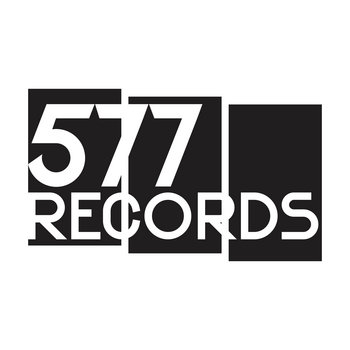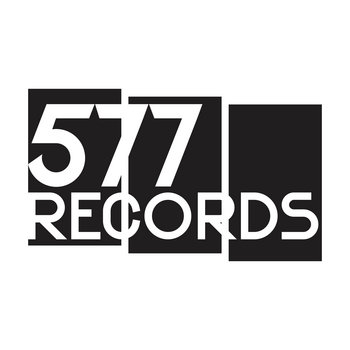 Merch for this release:
Compact Disc (CD)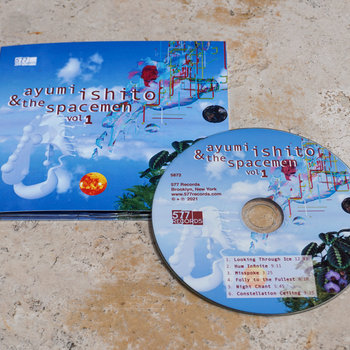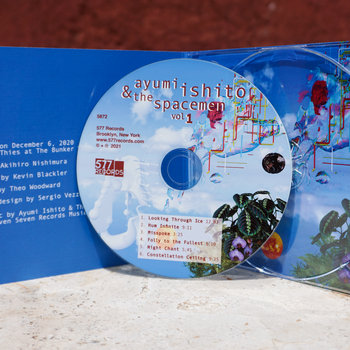 This modern cosmic jazz session from Ayumi Ishito has an intoxicatingly drifting ambiance. But there's always a sense that the musicians are actively exploring where the next phrasing or volley of notes will take them—a sense of focus that balances out the album's ephemeral qualities. That's the reason the music always remains engaging, despite sending out signals that it is time to bliss out. Theremin, synths, and plenty of effects strike an alliance with electric bass, guitar, and drums, which is why the music maintains a center of gravity while floating in space. The pieces don't even seem to have a beginning or an end—they blink into existence and then, without warning, they are gone.
Emil de Waal
Vente
Merch for this release:
Compact Disc (CD), Vinyl LP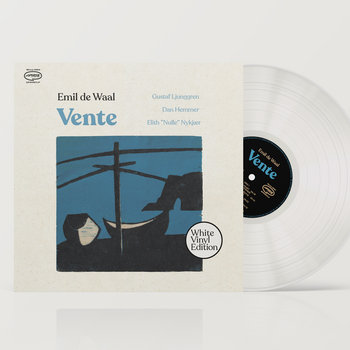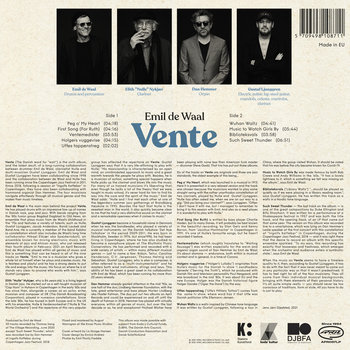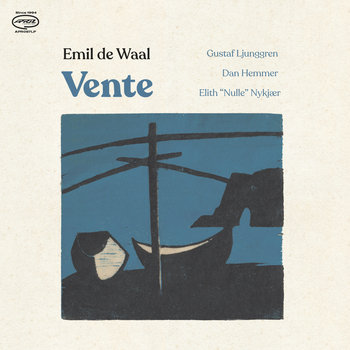 YES YES YES YES YES! I finally get to talk about the collaborations between drummer-percussionist Emil de Waal, clarinetist Elith "Nulle" Nykjær, and guitarist-wind instrumentalist Gustaf Ljunggren! Over the last several years, and in various combinations, they have created some of the most heartwarming jazz on the scene. It often tips back and forth between old-school and new-school, but always stays close to the same core sound. On this session, organist Dan Hemmer takes over where, previously, Søren Kjærgaard added keyboards, and his soulful delivery embodies the warmth of a fireplace, as well as its hypnotic effect. If any of their previous collaborations end up on Bandcamp, I suggest you scoop them up as fast as you can. When this recording hit my inbox, I went a little bonkers with excitement. Obviously, it hasn't let up.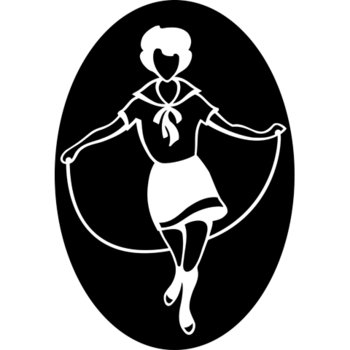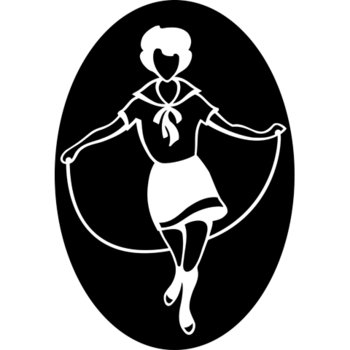 Merch for this release:
Compact Disc (CD)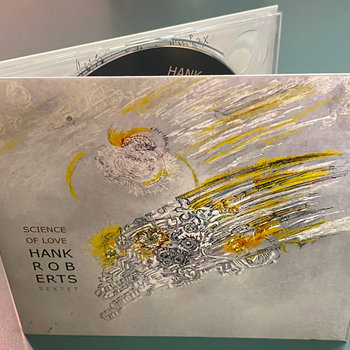 There is a sense here of influences being treated as math equations—computing on the fly the diverse variables in traditional jazz, post-bop, folk, chamber, and experimental music down to a single solution. The musicians involved in this collaboration reflect the dynamics at play. Cellist Hank Roberts, violinist Dana Lyn, woodwind artist Mike McGinnis, trombonist Brian Drye, drummer Vinnie Sperrazza, and pianist Jacob Sacks are comfortable diving deep into a particular music influence, but they're just as willing to toe the line between genres—or just kick those lines out of their way altogether. This music is hauntingly familiar, but untraceable to its source. This music is strangely beautiful, but beyond conventional measure. This music speaks in an alien language that bypasses the ears, and goes straight for the heart.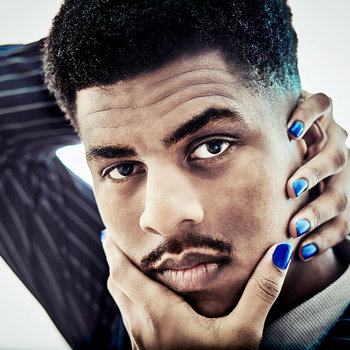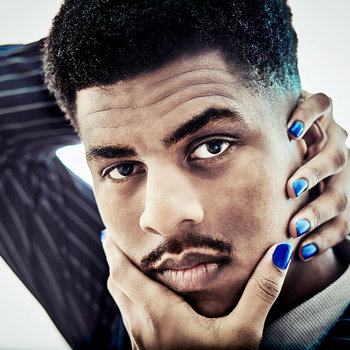 Merch for this release:
Compact Disc (CD), Vinyl LP
In a modern jazz scene that increasingly strays from its roots, Xhosa Cole's quartet illustrate that the gems from the bop era can still make their presence felt. The saxophonist, joined by trumpeter Jay Phelps, bassist James Owston, and drummer James Bashford, run through compositions by Ornette Coleman, Woody Shaw, Tadd Dameron, Lee Morgan, and Thelonious Monk, giving each their individual touch, though never straying far from the original.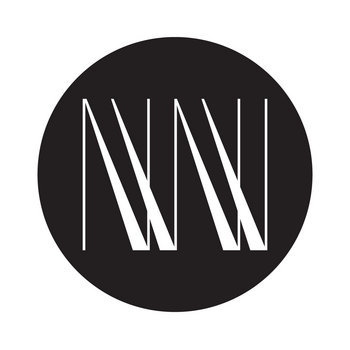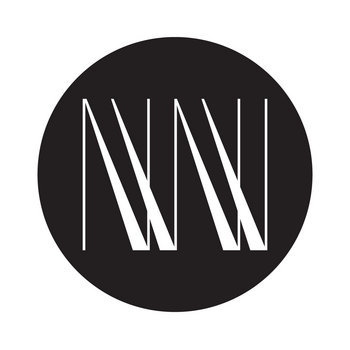 When Frank Kimbrough passed away earlier this year, he left behind not just a wealth of music, but also countless hearts broken by the loss. Some of the people feeling the emotional impact were peers, students, and collaborators, and nearly 70 of them took turns in the studio, recording 58 renditions of Kimbrough compositions. The rich melodicism captures both the spirit of Kimbrough's music and the connection that drew these musicians to it.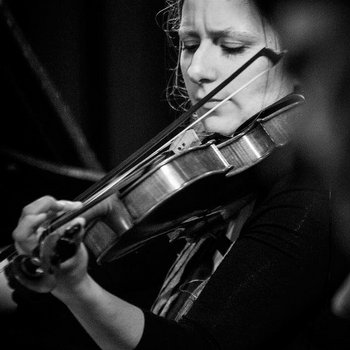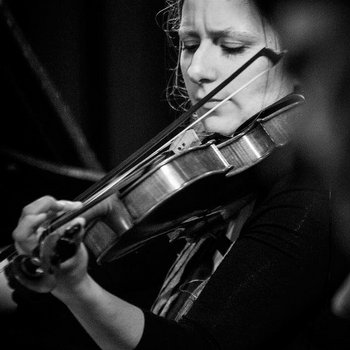 Merch for this release:
Compact Disc (CD)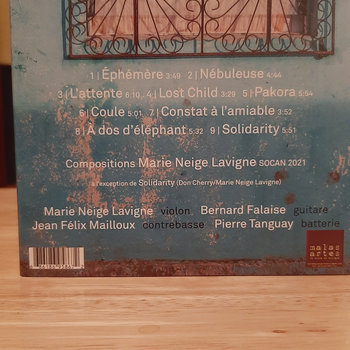 Éphémère offers up some fusion, some folk, some post-bop, and some chamber music, but no matter what form the music adopts, the delivery is a firecracker of excitement. Violinist Marie Neige Lavigne, guitarist Bernard Falaise, contrabassist Jean Félix Mailloux, and drummer Pierre Tanguay guide the melodies along the rhythmic surface, provoking a graceful flow in an unpredictable environment. And if this floats your boat, definitely check out the ensemble Cordâme, which shares some of the same contributors.
Merch for this release:
Compact Disc (CD)
The melodies here are like a pair of quality walking shoes, keeping things snug and warm and safe no matter which path the songs set out upon. Sarah Wilson keeps mostly to a straight-ahead sound—a quality that sticks whether it's old-school swing, new-school post-bop, or the kind of folk-jazz that calls the Appalachian foothills or the Gulf of Mexico seaports its home. The trumpeter is joined by violinist Charles Burnham, guitarist John Schott, pianist Myra Melford, bassist Jerome Harris, and drummer Matt Wilson on this delightful session.
Daniel Herskedal
Harbour
Merch for this release:
Vinyl LP, Compact Disc (CD)
It's kind of remarkable how Daniel Herskedal is able to imbue his music with an abiding tranquility, even when he punches the ignition switch. The tubist layers melody on thick, then illuminates all the details that make it teem with life. His trio with pianist Eyolf Dale and drummer-percussionist Andreas Helge Norbakken is music both for slowly waking to the morning and for ending the evening on a gentle note; It also occasionally adopts an atmosphere perfectly suited to the busiest moments of the day.
Merch for this release:
Compact Disc (CD)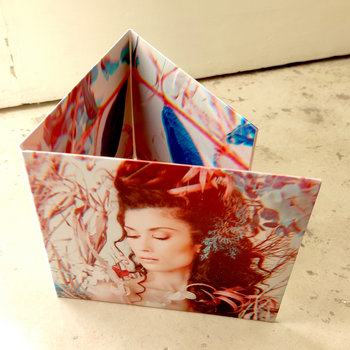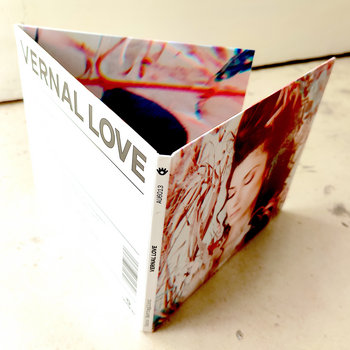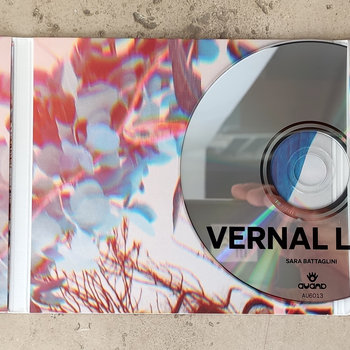 There's a lullaby nature to Sara Battaglini's Vernal Love. The harmonies are dense, but settle in gently. The electronics whisper and rustle like a summer breeze through a patch of trees. Battaglini's vocal delivery quivers with activity, and sudden ascensions and drops are executed with a fluid grace. The music smolders, preferring to express tension with the strike of a match rather than a roaring conflagration. The septet is at its best when it balances a brighter tone with darker shades from bass clarinet, baritone sax, and trombone.
This thrilling set from the ensemble of drummer András Halmos, double bassist Ernő Hock, keyboardist Máté Pozsár, glissonicist Dániel Váczi, tenor saxophonist János Ávéd, and guitarist Bálint Szabó harkens back to the '70's psychedelic jazz era, when trippy grooves created a hypnotic effect in listeners. But with their embrace of droning harmonics and whispering rhythms, it's clear from this live set in Lumen, Budapest that these musicians follow the modern incarnation of the psych-jazz expression. Even when the music reaches a boil, there's something abundantly comforting about it—like wishes for sweet dreams, whispered into the ear as sleep is setting in.
G Calvin Weston, Jim Kost
Stone Church
Merch for this release:
Compact Disc (CD)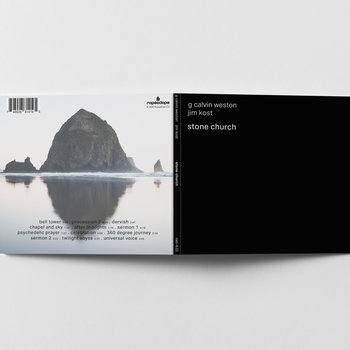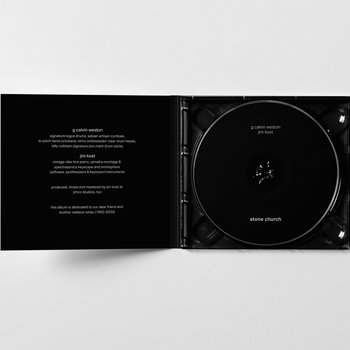 Stone Church is a riveting conversation between drummer G Calvin Weston and keyboardist Jim Kost. From the very first salvo, they display a synchronicity that is impossible to break free of. They shepherd crisp melodic ideas along the surface of brisk rhythmic currents, bouncing them back and forth with their exchanges, and hurtling them further ahead when they speak in unison. The succinctness of these pieces serves the album well, saying only exactly what is necessary, while leaving the ear craving just a little bit more.
Cristina Miguel Martínez, Marcel·lí Bayer
Transcendit Terram
Merch for this release:
Compact Disc (CD)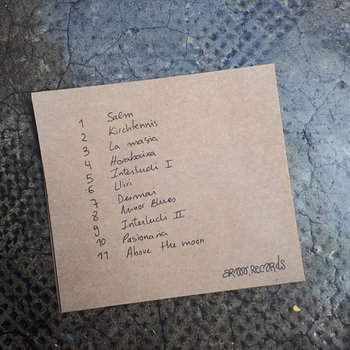 There's a solemn, almost reverential atmosphere in the exchanges between saxophonists Cristina Miguel Martínez and Marcel·lí Bayer. Melodies are often presented as fragmentary thoughts, but they're shaped in such a way that the full picture fills in gradually, in small increments of shared phrasings over the course of a particular piece. A powerful rendition of Charlie Haden's "Pasionaria" guides the recording to its conclusion, and the hope that a new beginning from this Barcelona-based duo will one day happen and soon.
Merch for this release:
Compact Disc (CD), Vinyl LP
The melodies veer at sharp angles, and in the rhythms, turbulence is the standard rule of engagement. Tenor saxophonist Uli Kempendorff, vibraphonist Christopher Dell, double bassist Jonas Westergaard, and drummer Peter Bruun express a curious form of lyricism, and perfect a method for crafting fluid statements from unconventional phrasings.
Roy Hargrove & Mulgrew Miller
In Harmony
Merch for this release:
Compact Disc (CD), 2 x Vinyl LP
Both Mulgrew Miller and Roy Hargove were members of the jazz generation that transitioned the genre from old-school bop to new-century post-bop, exerting their influence on both eras in the process. This posthumous live release captures them in performance pared down to the simple, sublime equation of two musicians lovingly nurturing a melody. Resonance Records has earned their reputation as fine curators of archival material, and this collection of work from a 2006 performance at New York City's Merkin Hall and a 2007 concert at Easton, Pennsylvania's Lafayette College does nothing to diminish it. As typical with a Resonance production, the music is accompanied by an extensive liner notes booklet that includes rare photos, interviews, essays, and more.
The ensemble The Plaster Cramp hovers at the edges of chamber jazz, noir, avant-garde, experimental, and electronic ambient. By flirting with each, they create an ephemeral soundscape that's vaguely reminiscent of a soundtrack never recorded for a movie never filmed. This is 'kind of jazz' in the same way some of Zorn's Filmworks series are kind of jazz, but, really, this is music just as likely to appeal to the range of fans spanning the Kranky and Lost Tribe Sound labels, and category-resilient ensembles like Cinematic Orchestra, Ensemble Et Al, and Califone.
MadnessLoveMysticism
Y&E&M
This fascinating session of vocals, drums, and keyboards (maybe some church organ?) has an irresistible lo-fi edginess, channeling the spirit of Nico & Velvet Underground as jazz combo. The Moscow-based MadnessLoveMysticism creates music that is simultaneously bubbling up with activity and settling into a troubled contemplative mood, and the tension this generates is palpable.