BEST JAZZ
The Best Jazz on Bandcamp: June 2018
By Dave Sumner · July 05, 2018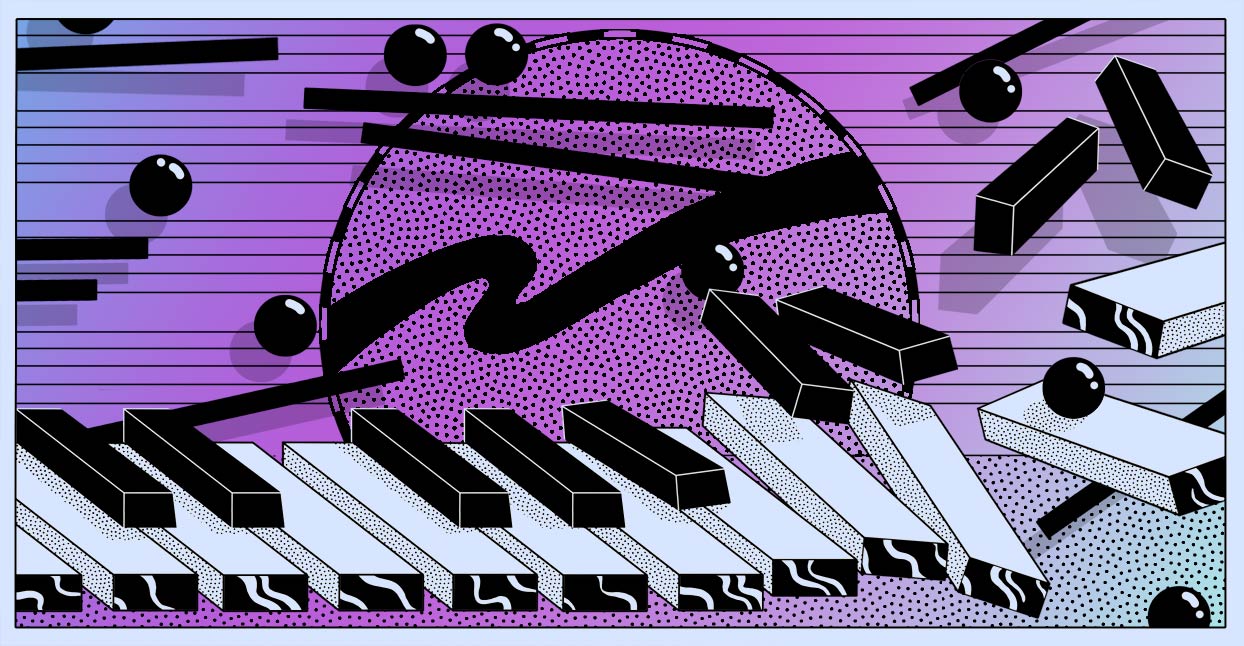 It will always be difficult to define modern jazz because of how much of the genre is dominated by innovation. Putting name to an art form's identity requires a measure of knowledge about what's come before, and the ways that the past bleeds into what is happening now. But that's not so easily done when musicians view the now as nothing more than the launching pad for what could be. This month's list of recommendations proves that. This is music that bears the echoes swing and salsa, jazz-folk and third stream, electronica and chamber and spiritual jazz. But those echoes of the past are cast forward into forms of expression that seek to bring the sound of the future into the present-day.
View the Best Jazz on Bandcamp archives

Merch for this release:
Compact Disc (CD), Vinyl LP
What's remarkable about Logos is that it has a magnetic charm, and finds endless ways of channeling it. Sometimes it's with the seductive groove of cumbia, and sometimes it's with the electrical charge of salsa. Then, there are moments it sizzles with a rock 'n' roll edge before slipping into a soul jazz sway that sounds like gospel for the dancefloor. Chicago's Dos Santos is a quintet that comes heavy with guitars and percussion, and incites a motion that is equally fun and badass. Alex Chavez's vocal presence melts into the heat of the music like an ice cube brings out the aroma of a fine bourbon. The harmonic presence of the horn section (borrowed from Brooklyn-based Afrobeat ensemble Antibalas) is a sun rising above the horizon, bringing warmth and brilliance to everything it touches. My favorite track on this album is whichever one is playing at the time. Or all of them.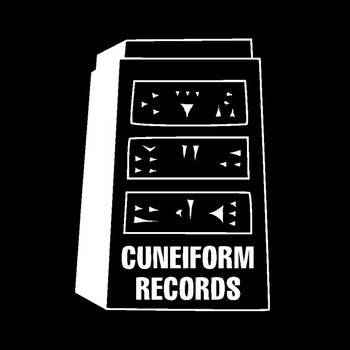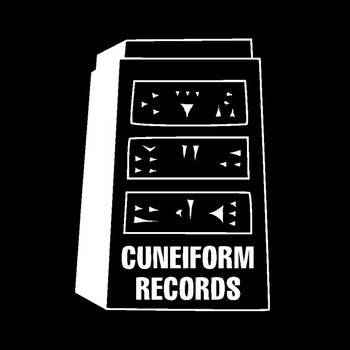 Merch for this release:
Compact Disc (CD)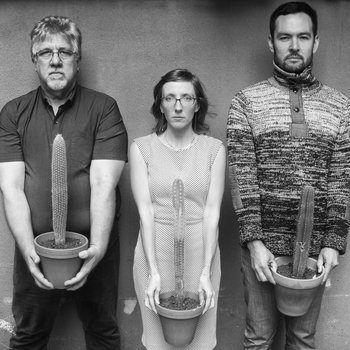 The Thumbscrew trio released two albums this month: Ours and Theirs. The former contains original works, while the latter consists of renditions of compositions from luminaries such as Wayne Shorter, Herbie Nichols, Jimmy Rowles, and Misha Mengelberg. However, "theirs" is "ours," too, because you don't get much more individualistic than the singular voices of guitarist Mary Halvorson, drummer Tomas Fujiwara, and double bassist Michael Formanek—the music of the past ends up sounding like something imagined today. Halvorson's guitar lines have the cadence of flickering candlelight, and the effect is similarly hypnotic. Fujiwara creates a rhythmic language that feels hauntingly familiar. And the double bass of Formanek are ominous shadows. "Smoketree," from Ours, is a dissertation on how to create something of unconventional beauty. Also worth mentioning that this is one of the rare new releases on Cuneiform Records. They've had to scale back operations, but clearly no sacrifice was made to the quality of the music they put their name on.
Merch for this release:
Compact Disc (CD), Vinyl LP
On their 2017 recording Journey to the Mountain of Forever, the duo of tenor saxophonist Binker Golding and drummer Moses Boyd modulated intensity like a controlled burn. Plenty of fire and smoke filled the air, but the duo steered the path of destruction with a precision that belied the music's volatility. On their newest, they strike a match and spend the entirety of the album fanning the flames higher and higher. This live set sees the return of collaborators Yussef Dayes on drums, Tori Handsley on harp, Evan Parker with his saxophones, and Byron Wallen on trumpet. There was an unmissable spiritual jazz element to their 2017 studio set, and while it's not as strong on this session, it makes its presence felt on tracks like "Mishkaku's Tale" and "The Death of Light." There's a whole lot of reasons to be excited about the modern jazz emanating from the U.K. scene. Binker and Moses are an obvious example.
Merch for this release:
Compact Disc (CD)
Considering two drummers fill six of the slots on this recording, it's somewhat remarkable how heavily the music is skewed toward melody. The percussive aspect is greatly eclipsed by Nicolas Moreaux, and how his melodies are a thick moonbeam splashed across a sky of pulsing starlight. It was no different on Moreaux's excellent 2013 release Fall Somewhere (and with nearly the same lineup) or his Belleville Project with alto saxophonist Jeremy Udden, where the rhythmic component behaved as subtext to the melodic imagery, emphasizing subtle melodies alternate to those stated boldly by the woodwind and guitar front line. Moreaux's sextet is comprised of European all-stars that you should know: guitarist Pierre Perchaud, alto saxophonist Olivier Bogé, tenor saxophonist Christophe Panzani, and drummers Karl Jannuska and Antoine Paganotti are each a path leading to more fantastic music.
Merch for this release:
Vinyl LP, Compact Disc (CD)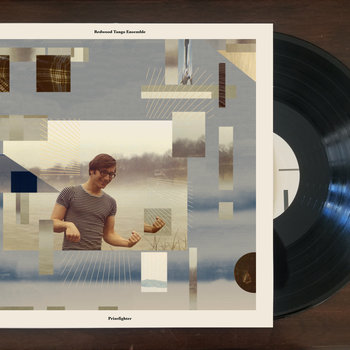 This music behaves like a dream—the changes in tone and tenor present themselves unexpectedly, and the causal relationships, if any exist, are shrouded in mystery. But dreams possess a certain, inexplicable logic, and Charles Gorczynski achieves this by employing the melody as a common thread to tie the different stages of Prizefighter into a single vision. The Chicago saxophonist moved to Oakland, took up the bandoneón, immersed himself in the tango scene, and now there's a compelling new album to talk about. This absorbing music is at its best when it transitions between states of chaos and a uniform drone. That it happens to be Prizefighter's best quality isn't surprising, since Gorcynski's past in the free jazz scene and in the ambient-electronic duo Colorist (with Charles Rumback) speaks directly to his talent at creating shapes without structure and inciting a state of hypnosis with the wave of a note. This new direction is a nice surprise, and from an artist that is known for them.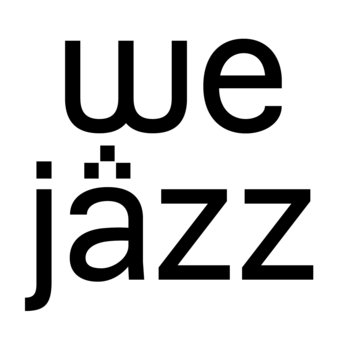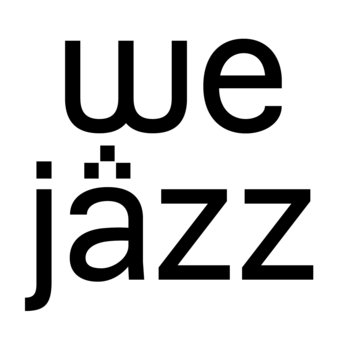 Merch for this release:
Compact Disc (CD), Vinyl LP, Cassette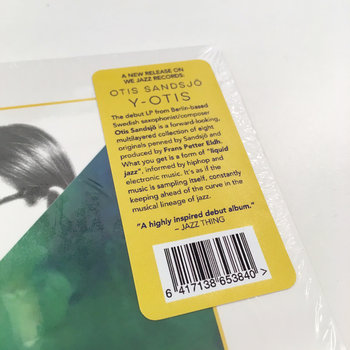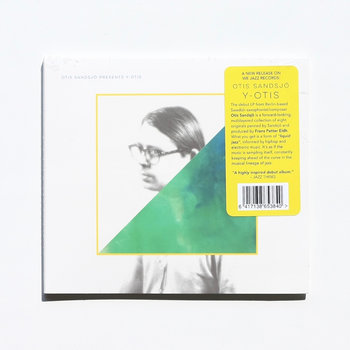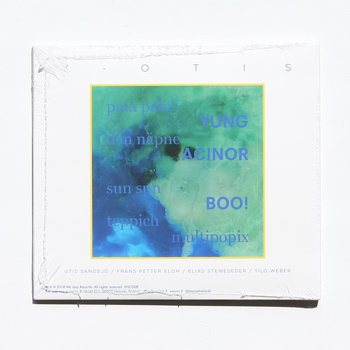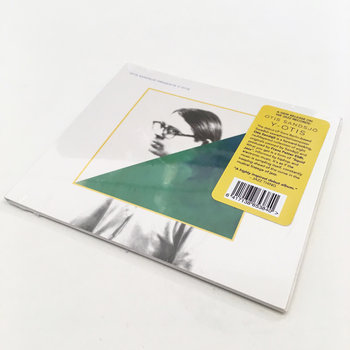 Time is treated as an elastic medium on this fascinating session from Otis Sandsjö. The saxophonist feverishly switches between slamming down the fast-forward and rewind buttons, so that sometimes the melody is a smooth pour and sometimes it drawls out like a thick syrup. Add to this effect the cyclical motion that gives the impression, at times, of hip-hop or of an updated bop, and the result is alternating motions that seem to be following their own flight patterns. Joined by bassist Petter Eldh, keyboardist Elias Stemeseder, and drummer Tilo Weber, Sandsjö and crew offer up music that is both casual and hyperactive. Heavy doses of synthesizers and electronics are particularly effective at accenting the music's boozy nature. For additional context, Sandsjö was instrumental to the success of Lucia Cadotsch's Speak Low—another album that did something a little different to the traditional.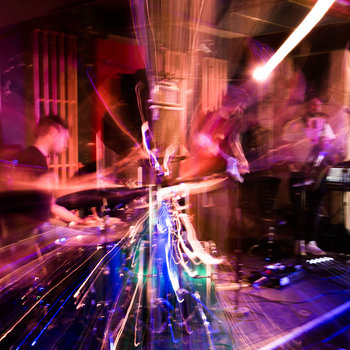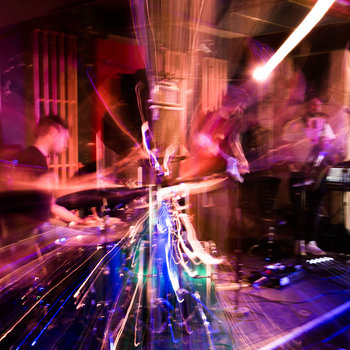 Merch for this release:
Compact Disc (CD), Vinyl LP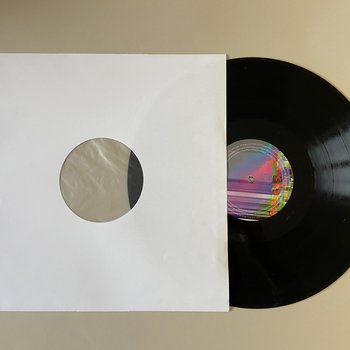 This is the sound of a band coming into their own. The mad experiments of the Roller Trio's previous two recordings manifested a new kind of Frankenstein's monster. The punchy tempos and the thickly-painted melodies and electronic washouts were all present, but there was a sense the trio was toying with the ratios, finding their own personal science that equated to something more than quirky modern jazz. New Devices is it. New Devices incorporates each of those elements, but achieves a unity and balance that escalates things dramatically. Melodies resonate like a great machine humming along, their presence more than their structure can contain. Tempos bubble up with a hop, a skip, and a stagger that combine to create the sound of many feet marching each to their own tune. The electronics are omnipresent, behaving as an environment in which melodies and tempos thrive, and the elemental force of nature shapes them on the fly. Guitarist Chris Sharkey, saxophonist James Mainwaring, and drummer Luke Reddin-Williams came close to this form of expressionism on their last album with the tracks "Low Tide" and "High Tea," but New Devices is that small image brought to a massive vision.
Merch for this release:
Compact Disc (CD), Vinyl LP, Sheet Music,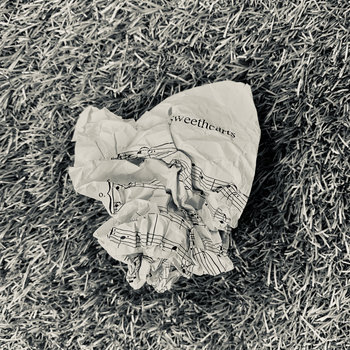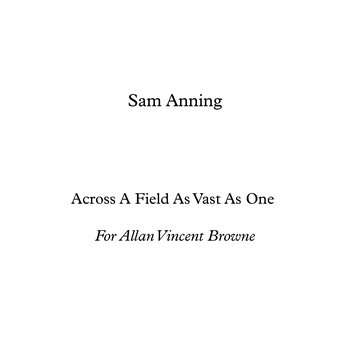 Sam Anning applies a deft bit of foreshadowing on his newest release. The bassist starts out each piece with an alluring melodic statement, and these alone are worth the price of admission. But in addition to the immediate impact, there's a strong hint that the melodies are going to become so much more. And they do. Anning takes a democratic approach to sharing the solo slots, and trumpeter Mat Jodrell, pianist Andrea Keller, drummer Danny Fischer, and saxophonists Julien Wilson and Carl Mackey each have a hand in crafting those melodies into structures more complex and dramatic and evolved. Sometimes their influence on a piece results from one hand on the steering wheel, and sometimes it happens in tandem with another. Amplifying the music's latent intensity is the underlying sense of control, so that even during its wildest moments, the focus remains on the textures of the fire and not the volatility of its flames.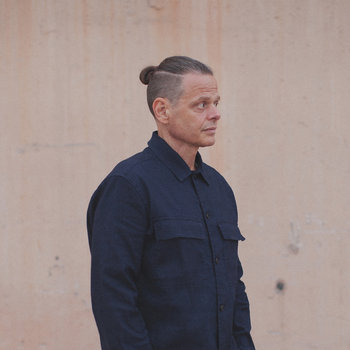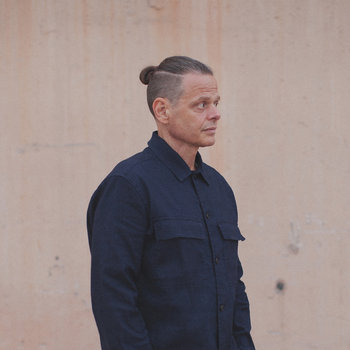 Merch for this release:
Vinyl LP, Compact Disc (CD)
When everything old becomes new again, it brings with it the hope that present-day forces exert their will upon the identity of the past. That's definitely the case with the new wave of spiritual jazz emanating from the U.K. scene. What was originally a synthesis of the roots and soul has taken a cosmic turn on the modern stage, and the music belongs as much to the stars as it does the soil. The latest example is the new one from Chip Wickham. The flutist's earthy grooves are juxtaposed against melodies that glide, and it leads the listener to a choice of dancing across the floor or floating in space. It's a delight when Wickham switches over to baritone sax, and the contrast of those darker tones with the flute's brighter ones never gets old. Matthew Halsall sits in for a tune, which is noteworthy in itself, but also a nice opportunity to recognize the trumpeter as one of the prime movers of the spiritual jazz resurgence in the U.K.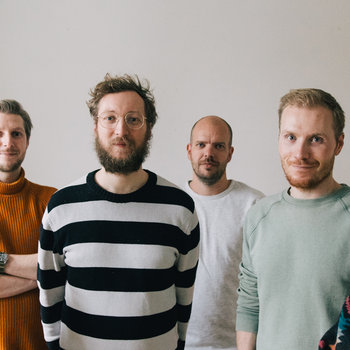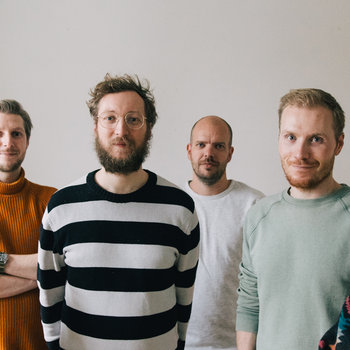 There's something particularly charming about the ensemble name I Think You're Awesome, and there's something equally charming about the octet's music. Everything about it is massively captivating. A mix of modern jazz, Nordic folk, and indie rock, ITYA cast a kind of friendly enchantment. Melodies beam like sunlight and tempos flicker like shadows caught in the light's grasp. This recording is the uncut live performance that ultimately became their 2014 debut Løft Mig Op Så Jeg Kan Nå. It's more than a little interesting to hear the expanded works that were eventually worked down into their final product, but this release stands alone on its own, and serves as the perfect introduction. The instrumentation of keyboards, cello, trumpet, banjo, guitar, trombone, bass, and drums gives a little insight into how this curious music comes to life. And names like Jens Mikkel Madsen, Kasper Staub, Maria Isabel Edlund, and Alex Jønsson are unsurprisingly involved with other excellent under-the-radar recordings.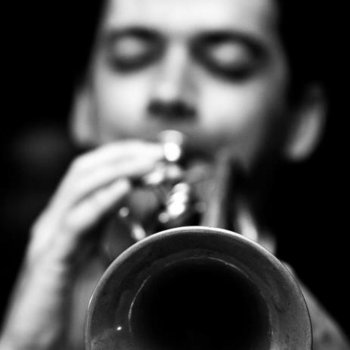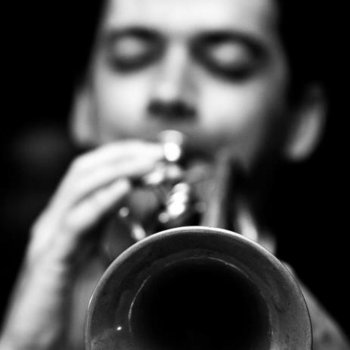 If you're in Chicago and want to see some great live jazz, go to The Whistler. If that's not possible, check out their Bandcamp page in the meantime. Featuring local talent, these Name Your Price comps are a great source to hear the scene, no matter your zip code. Case in point: this excellent set from the James Davis Quintet culled from his three-day Whistler residency. It begins with the epic title track, over 16 minutes of dramatic twists and turns that keep the melody firmly in grasp no matter how far the music wanders off. The trumpeter is joined by pianist Rob Clearfield, guitarist Dave Miller, double bassist Matt Ulery, and drummer Quin Kirchner, each a name that will lead to more fantastic music. Speaking of more music, definitely check out Davis's Beveled ensemble.