BEST JAZZ
The Best Jazz on Bandcamp: April 2018
By Dave Sumner · May 07, 2018
The month of April ended with International Jazz Day. Honestly, I'm not really sure what that's supposed to mean, but I'm here for any reason to celebrate jazz, so why not? April's Best Jazz on Bandcamp column speaks to the fact that jazz is an international language. This month's edition highlights music from all over the world: Krakow, Baltimore, Paris, London, Venezuela, New York City, and many places in between. Collaborations like the ones ahead, between people from different places and different backgrounds, coming together to create music that makes our lives better, can help us get through days like these.
View the Best Jazz on Bandcamp archives
Merch for this release:
Compact Disc (CD)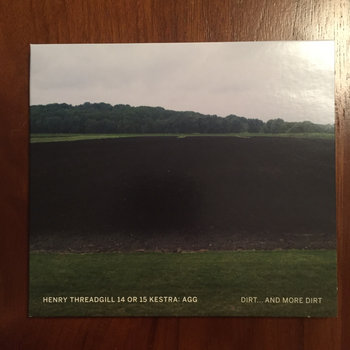 Henry Threadgill is the master of doing something different and presenting it as the ghost of something intimately familiar. The Pulitzer-winning composer has a way of weaving improvisation into the fabric of a composition so that it shifts the landscape beneath a listener's feet without causing a loss of balance. It makes for some thrilling emotional moments, even when everything about the situation screams for a more cerebral approach. Accomplishing this on Dirt… And More Dirt, Threadgill and his ensemble, 14 or 15 Kestra: Agg, divide their attention between two extended suites for improvising chamber ensemble. That ensemble includes some of the finest talent on the scene, with trumpeter Jonathan Finlayson, bassist Thomas Morgan, pianist David Virelles, and guitarist Liberty Ellman among the personnel.
It should be noted that the prolific Threadgill has two albums out this month. His other, Double Up, Plays Double Up Plus is a smaller ensemble with many of the same musicians. If Dirt… And More Dirt is the fullness of spring during rebirth, then Double Up is slow transformation of the burst of colors to a state of calm hibernation.
Anteloper
Kudu
Merch for this release:
Vinyl LP, Cassette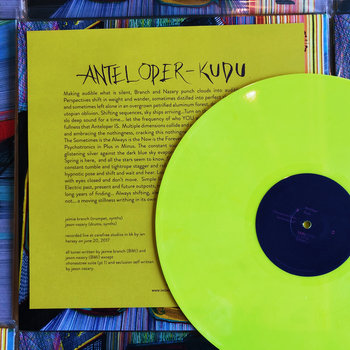 In the live performance setting, Jaimie Branch and Jason Nazary go about their sonic experiments like mad scientists. Though primarily a trumpeter and drummer by trade, Branch and Nazary both make ample use of electronic effects—Branch's crisp melodic statements and Nazary's genial rhythmic chatter as shaped by synthetic forces into something far different than a typical jazz duo. In Kudu's strongest moments, there's a balance between the sturdiness of the song's building blocks and the elements that threaten to rip them apart. Side note: Branch was also responsible for one of the very best albums of 2017.
Merch for this release:
Compact Disc (CD)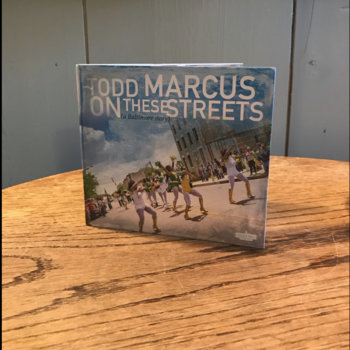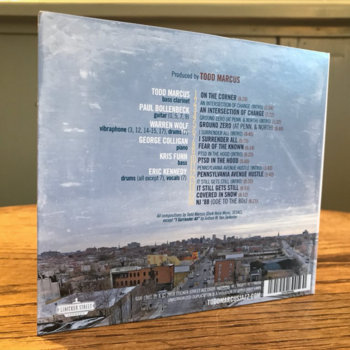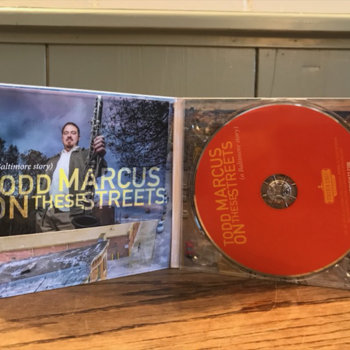 There seems to be a trend lately of musicians who want to do more than just express who they are and where they come from. Miguel Zenón's Identities Are Changeable explores the issue of identity in New York's Puerto Rican community and Caroline Davis's Doors: Chicago Skylines is a retrospective on jazz's Chicago roots. Interspersed between the powerful music on those albums are interviews that provide color and context to the story being told, for final works that are as much as documentary as they are music. Todd Marcus's On These Streets is the latest take on this approach, and it focuses on his West Baltimore neighborhood in the aftermath of the death of Freddie Gray. Marcus's bass clarinet lyricism is particularly haunting in the way it reflects the pained soul of his hometown, in the context of what once was and what is lost in the present day. I'd be failing you if I didn't also recommend Marcus's 2012 release Inheritance, which was one of the very best things to get released that year.
The music of quartet Ill Considered is positively magnetic, and they operate by different rules of attraction with each successive album. Their debut exuded charisma and wild personality, willing to bare the soul and leave nothing guarded. Their sophomore release, a live performance recording, was pure electricity, and bounced the feedback between instrument and ear. Their third release, Ill Considered 3, goes about things more subtly, building allure through meditative grooves and hypnotic melodies that flicker like candlelight. Bassist Leon Brichard, saxophonist Idris Rahman, drummer Emre Ramazanoglu, and percussionist Satin Singh are names you should get to know.
Merch for this release:
Compact Disc (CD)
The title of Pictures comes from a collaboration between saxophonist Darryl Yokley and painter David Emmanuel Noel, and the way the music of the former was married to the art of the latter. The theme of Africa as the birthplace of life also comes through in the spirit of the music. The combination of joyful tones, heartfelt blues, and deep spirituality is transfixing, and it's easy to see how this album and some of South African musician Abdullah Ibrahim's more exuberant recordings might walk off together arm in arm. Yokley brings together his Sound Reformation quartet of pianist Zaccai Curtis, bassist Luques Curtis, and drummer Wayne Smith Jr. with guest drummer Nasheet Waits and a 12-piece wind ensemble. This is the kind of uplifting music the world needs in order to get through these times.
Joachim Mencel Quintet
Artisena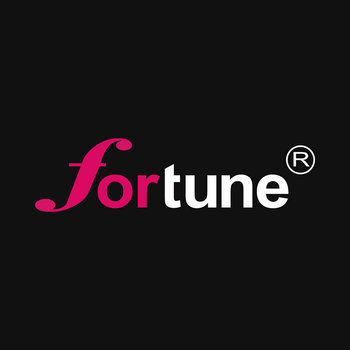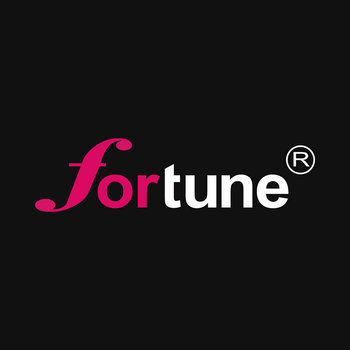 On Artisena, Joachim Mencel finds inspiration in Polish traditional dances. And while strong folk influences make their voice heard on tracks like "Mazurek D-moll" and "Polonez A-moll," it's the flowing motion of the songs that best reflects the source material. That the Kraków-based pianist switches over to hurdy-gurdy and adds the violin of Weronika Plutecka to the mix is certainly a prime mover, but there is just as strong an influence of modern jazz guitar expressionism in play here. Szymon Mika syncs up his guitar with the bass and drums of Pawel Wszolek and Szymon Madej for some straight-ahead goodness that balances out nicely with the folk passages. There are moments when the quintet achieves a rainy-day moodiness that is easy to get lost in.
Merch for this release:
Compact Disc (CD)
It's reasonable to expect that beautiful music will ensue when pianist Bruno Angelini, violinist Régis Huby, double bassist Claude Tchamitchian, and drummer Edward Perraud walk into Studios La Buissonne. Yet even knowing in advance what to expect, there's really no way to sufficiently brace yourself for music this gorgeous. A strong chamber music element carries throughout, but veins of jazz improvisation and modern electronic soundscaping go a long way to bringing a synthesis of music old and new, planned and spontaneous. When the storm clouds are approaching and the decision is made to stay inside and watch the rain pour down, this is your soundtrack.
Merch for this release:
Compact Disc (CD)
A melody from Edward Simon is like the casting of a spell. The language of the enchantment will change: sometimes, it traces its roots back to his native Venezuela; other times it hops across countries and continents to the music that shares the qualities of his birthplace. On his latest, the pianist introduces chamber music to the work, as his Afinidad quartet of alto saxophonist David Binney, bassist Scott Colley, and drummer Brian Blade are joined by the quintet Imani Winds. The additional wind instruments bring some lovely textures to the spellbound melodies, as well as a larger presence when the harmonies swell up and blossom. Also joining the cast are percussionist Rogerio Boccato and Luis Quintero, guitarist Adam Rogers, and vocalist Gretchen Parlato. Parlato is especially in sync with this project. She could've sung this album's download URL and made it into a lullaby.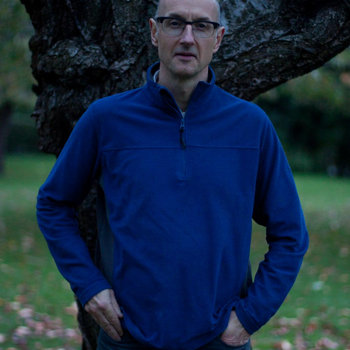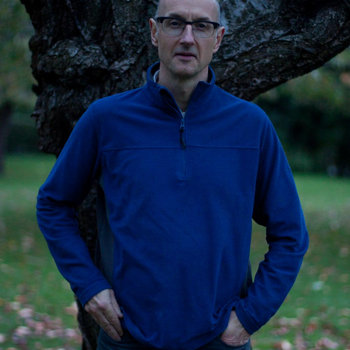 Merch for this release:
Compact Disc (CD)
The melodies of Intention feel like plumes of smoke—moody as hell and thick in presence, but with a flow that borders on ethereal. The blues are present throughout, though they make their presence felt to varying degrees. When Martin Speake goes with gospel, the blues are loud and clear; but when he lets loose flurries of melodic fragments in something that echoes the music of the original New School of the '60s, it's only through glimpses that the blues emerge. Joined by pianist Ethan Iverson, bassist Fred Thomas, and drummer James Maddren, Speake shows how the accumulated years of experience allow him to speak confidently in any number of jazz languages, and all in his own voice. That said, there are times when a certain cinematic ambience enters the flow of a melody, and the sound of Clifford Jordan's Magic Triangle is enticingly conjured up. That's pretty damn cool.
Joe Lovano & Dave Douglas Sound Prints
Scandal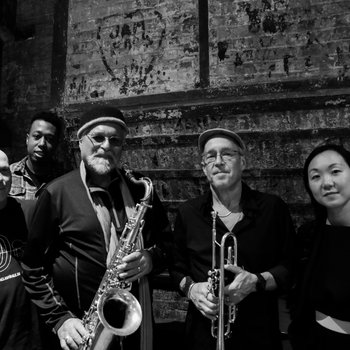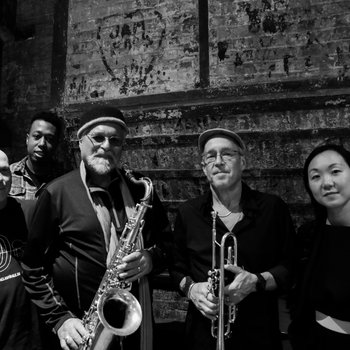 Merch for this release:
Compact Disc (CD)
The inspiration for the Sound Prints project was the music of Wayne Shorter, but just like any project that extends beyond the status of one-shot, it has evolved into something more representative of the musicians themselves than the source material. This enjoyable set co-led by trumpeter Dave Douglas and saxophonist Joe Lovano hangs at the edges of a straight-ahead path, dishing out music that sounds both a little bit different and distinctly familiar. And though the focus is mostly on originals this time around, they don't completely turn their back on Shorter's songbook any more than they do the spirit of his music. The quintet performs a particularly intriguing take on "Juju." The building blocks of the original are all present, but they're repurposed, as if crafting a space station from a Lego set meant to be a barn. Bassist Linda May Han Oh, drummer Joey Baron, and pianist Lawrence Fields round out the quintet.
-Dave Sumner