BEST JAZZ
The Best Jazz on Bandcamp: July 2018
By Dave Sumner · August 06, 2018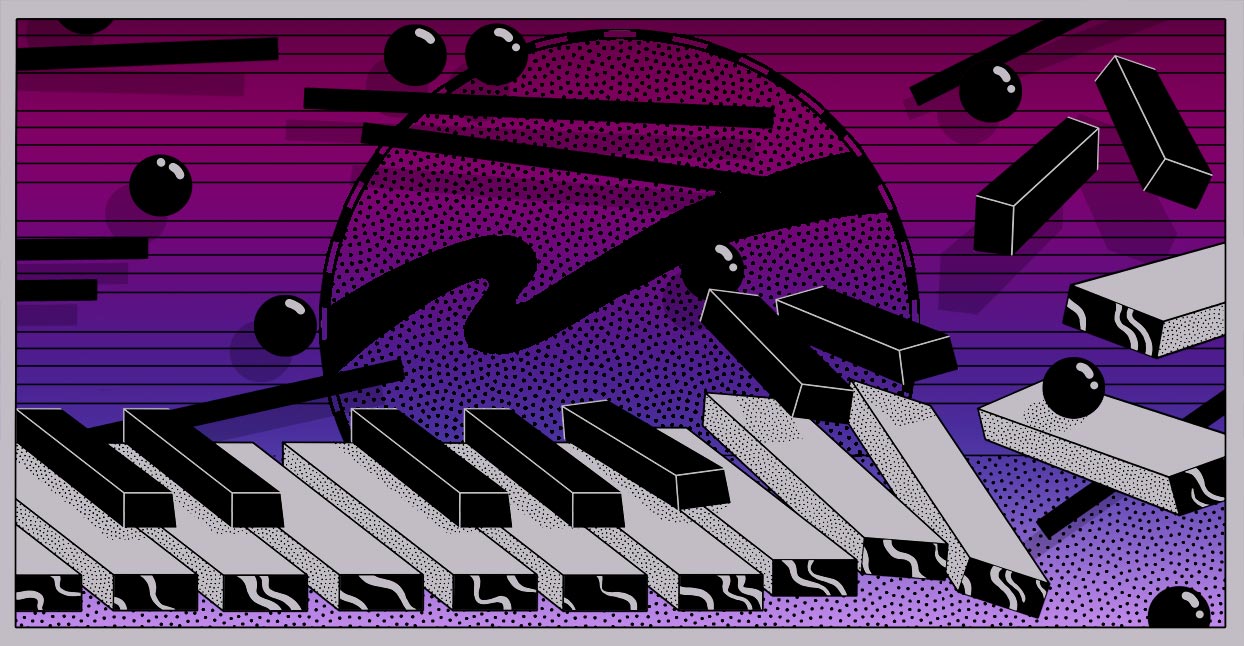 July tends to be one of the slower release months of the year. But this year, it's a time when a surprise album from a previously unknown artist steps up and commands the spotlight. It's also a time for coincidences: Twin Peaks makes an appearance on two recommendations. Also making appearances: artists whose follow-ups I've been impatiently awaiting, just so I'd have the opportunity to introduce you to their music in this column; three of them showed up all at once. It just goes to show that no matter how slow things may get, July can also be a time for great music.
View the Best Jazz on Bandcamp archives.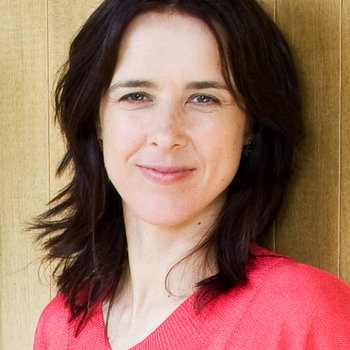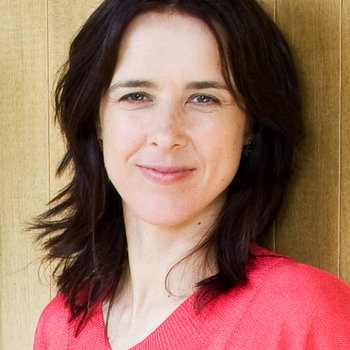 Merch for this release:
Compact Disc (CD), T-Shirt/Apparel
Considering how different each of Andrea Keller's projects are one from the other, it's no surprise that a look back would result in a diverse range of expressionism. But it's wholly remarkable that the pianist could embrace the breadth of that diversity and end up with something so cohesive. Recorded live at Brunswick, Australia's The Jazzlab, Five Below Live offers a look back at Keller's past projects. It's the closing of a circle before Keller hits the studio in 2019 for an album of new works, forging a new path ahead. But these aren't simply postcards from compositions past. With her quintet of guitarist Stephen Magnusson, double bassist Sam Anning, electric bassist Mick Meagher, and drummer James McLean, the pianist approaches the work with a fresh view—as if she's only a tourist in the city of her own compositions. The effect is dramatic. Before and after pictures engender familiarity, but also a wonderment at the differences between them. Perhaps the best example of Keller's ability to enact so much change is the reinterpretation of "Breathing In," and the way the marriage of melodic fragments and the spirit of the parallel motions can free everything else up to deviate as far and wide as the quartet wishes without severing the bond shared by the two versions. That piece, by the way, originates from Keller's strings project Wave Rider, one of the very best things to hit the shelves in 2013.
Leandro "Gato" Barbieri carved out an interesting niche for himself in the decades following jazz's passage from hard bop into new territories. The native Argentinian was one of a growing cadre of musicians showing how woefully inadequate the signifier "Latin jazz" was to encapsulate the roots of that musical form. The saxophonist was also responsible for some seriously intriguing avant-garde recordings at a time when the free jazz scene was exploding with life. The Buenos Aires quartet of saxophonist Pablo Ledesma, pianist Pepe Angelillo, bassist Mono Hurtado, and drummer Carto Brandán honor those particular influences as they reinterpret several of Gato's own works alongside some of their own. The edginess is balanced out nicely by some lighthearted swing, and the quartet show no difficulty charting a melodic course between meditative reveries and sunny folk music melodies.
Merch for this release:
2 x Vinyl LP, Compact Disc (CD)
It's fascinating how Jamie Saft's quartet hops all around the room on Blue Dream, and how seeming inconsistencies between the album's personality traits become its defining characteristic. The changes can be jarring: The free and wild "Sword's Water" simply slams the brake pedal for a straightforward rendition of "Violets For Your Furs." The moodiness of pieces like "Infinite Compassion" and opening track "Vessels" take on a cinematic atmosphere, a noir presence where the sense of intrigue and danger is not confined to the movie screen—which is nothing like the breezy rendition of "Sweet Lorraine," and the way it approximates a casual stroll in the park on a pleasant spring afternoon. "Decamping" is situated dead center of the modern scene, where the hint of bop and a little bit of stomp blur the lines between past and present. The same, too, with "Words and Deeds," but at slower speeds, and shrouded in the blues. The pianist is joined by tenor saxophonist Bill McHenry, acoustic bassist Bradley Christopher Jones, and drummer Nasheet Waits; Saft gives them all kinds of freedom to leave their imprint all over this solid recording. (And by the way, consider this your announcement that RareNoise Records now has a Bandcamp page.)
Beats & Pieces Big Band
Ten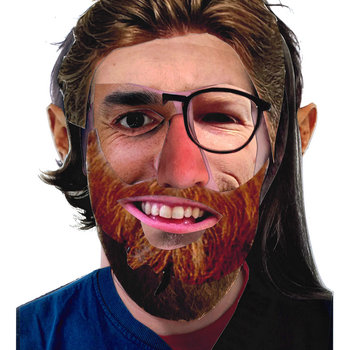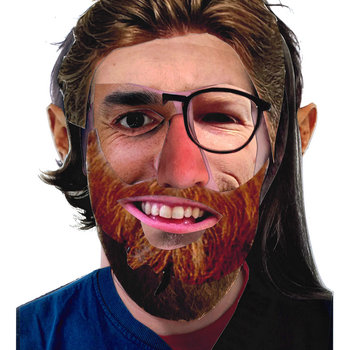 Merch for this release:
Compact Disc (CD), T-Shirt/Apparel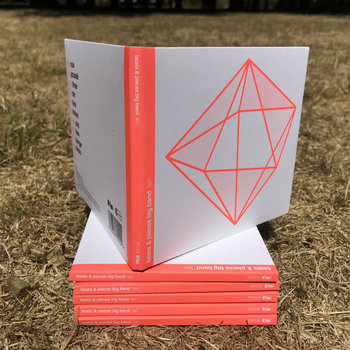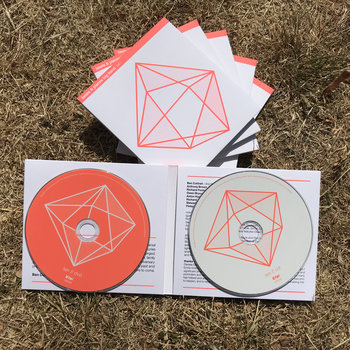 It doesn't quite get to the heart of the Beats & Pieces Big Band to say they make music for movie chase scenes—every bit of their frenetic energy feels like they're performing in cars speeding through a city. Ben Cottrell formed his ensemble 10 years ago, a gathering of friends and fellow musicians at Manchester's Royal Northern College of Music. A decade later, and in the same performance space, they celebrate their anniversary with this performance. There's never going to be any confusion as to which jazz era they belong to, but within their modern sound are deep veins of old-school influence, a display that these are musicians of the tradition. They do, from time to time, slow things down, and that's when the depth of their melodicism shines through.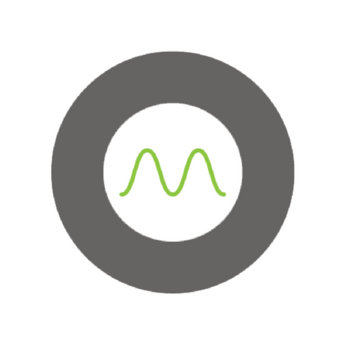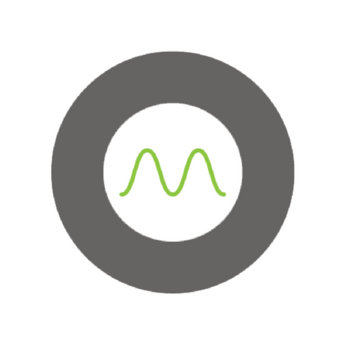 The fascinating evolution of Rafal Sarnecki can be measured by its leaps of intensity as effectively as it can the creeping influence of its subtleties. The cinematic flourishes and dramatic melodic surges were planted in the roots of his Warsaw home turf, and echoed the influence of Polish composer Krzysztof Komeda. With a relocation to NYC came the resultant pull of the city's melting pot of backgrounds and perspectives. The guitarist's music took a marked turn to a modern straight-ahead sound, and the folk music roots took the shape of the Americana of new soil. His latest reflects a recalibration between those extremes. His time in NYC is now just as much part of his background as his days in Warsaw, and the compositions of Climbing Trees incorporate all of those characteristics in a way that they no longer sound like opposite points of a spectrum, and more like the effortless shifting of tides in a body of water. This is folk music that suggests it's time to dance. This is modern jazz that swings a little, sways a little, stomps around when the mood seems right. This is music that is recognizable as jazz, even when it sounds like something a little bit different.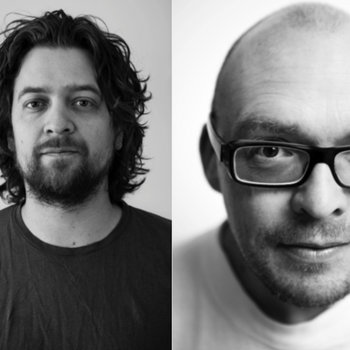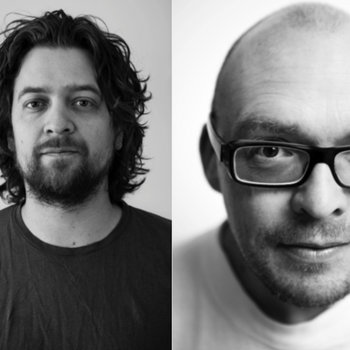 Merch for this release:
Vinyl LP
There was a time, not long ago, that Bugge Wesseltoft was your go-to when you wanted some peaceful Nordic jazz, when a quiet room required quiet music to fill the emptiness without shattering the serenity. Not so much anymore. An ever-evolving transition into the influences of electronica and dance has given life to the austere melodies that once dominated his scene. This session with electronic sound artist Prins Thomas continues that intriguing creative arc, with skittering tempos carrying away gracefully unfolding melodies. There's a sense of layered motions, and the greatest appeal is when the interaction between them isn't exactly coordinated. Drummer Jon Christensen, as much an ECM Records staple as Billy Higgins was to Blue Note, contributes to a few tracks, and it's one reason this album will serve just fine as the soundtrack to a quiet room.
Merch for this release:
Vinyl LP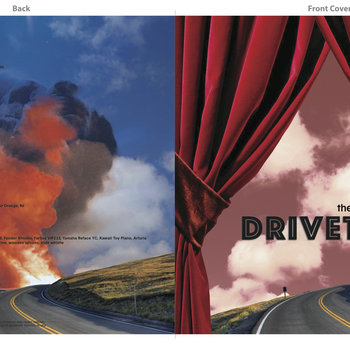 If you have any familiarity with Brian Marsella's Imaginarium, then you're adequately prepared to immerse yourself in the keyboardist's trio project The Modulators. If you haven't yet checked out his 2016 release The Clocks Have Gone Mad, then by way of introduction to The Modulators, you should expect a little bit of everything. Surf rock and psychedelia, Motown R&B and modern jazz, Scandinavian new cool and Twin Peaks old-school, sounds of contemplation and sounds of the carnival—these and many more shards of expressionism bleed into the vision, bringing both focus and confusion to any particular moment. Bassist Reid Taylor and drummer Kenny Grohowski are joined by guests Cyro Baptista and Jon Irabagon, and together they've made one of the stranger albums of the year. Also, not coincidentally, one of the more fun albums, too.
Javier Santiago
Phoenix
Merch for this release:
Compact Disc (CD)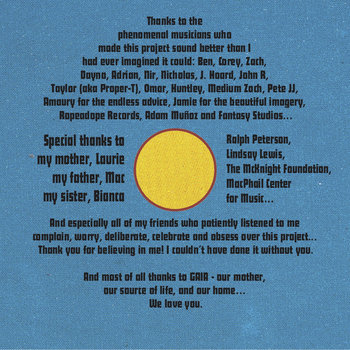 After seven decades on the jazz scene, pianist Ramsey Lewis is retiring, making a final go of it in his hometown at this year's Chicago Jazz Festival. I'm reminded of this fact every time I give Javier Santiago's Phoenix a spin. Much in the way Lewis did with his seminal '70s work Sun Goddess, Santiago shows a deft touch with catchy melodies, harmonic surges, and thick grooves that ripple like sunlight on the water's surface. Phoenix is not '70s music. It breathes the oxygen of today. Modern R&B, electronica, and nu-soul are distinguishing characteristics of Santiago's personal fusion. Some bursts of volatility at well-placed moments make the grooves resonate that much stronger as a stabilizing force. Santiago lets his ensemble take melodies for a ride, giving their thick presence some freedom to evolve. And through all of this, his debut album is supremely embraceable. It's July, and here is music for your backyard party. With Sun Goddess, Lewis had Earth, Wind & Fire; on Phoenix, Santiago has his own all-stars, with Corey Fonville, Nir Felder, Zach Brown, Dayna Stephens, and Ben Flocks leading the way, plus Nicholas Payton, J. Hoard, and John Raymond among the guests.
Merch for this release:
Compact Disc (CD)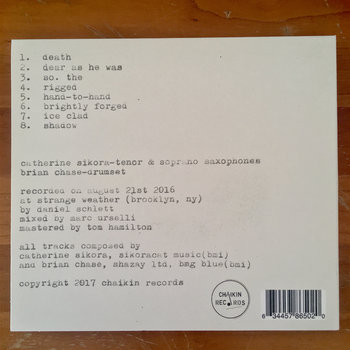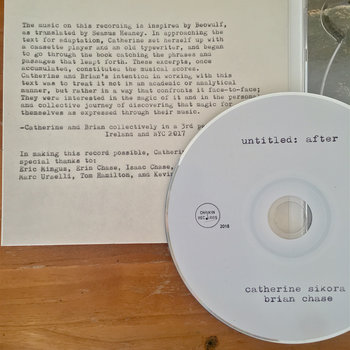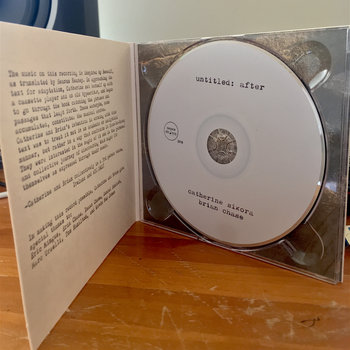 Note of Interest #1: The inspiration for Untitled: After is an interpretation of Beowulf. Note of Interest #2: The compositions of Untitled: After are a conceptual interpretation of the words by Sikora as she heard them via cassette and channelled onto an old typewriter. Note of Interest #3: The music of Untitled: After is some delightfully raw free jazz, manifesting as a duet between saxophonist Sikora and drummer Brian Chase. But the reason you're reading about this album right now is that Catherine Sikora is an artist you should know about, and I fear she may be flying under the radar. Let's try to remedy that.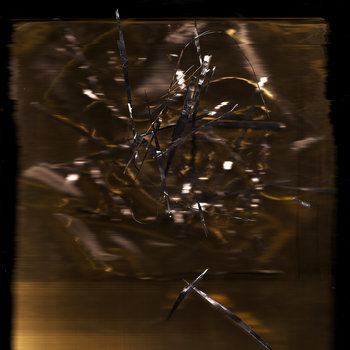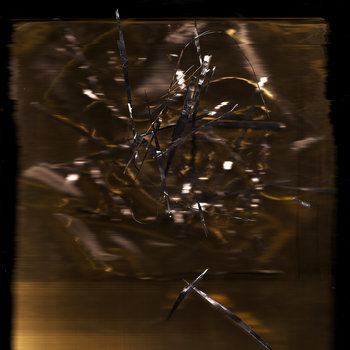 Merch for this release:
T-Shirt/Apparel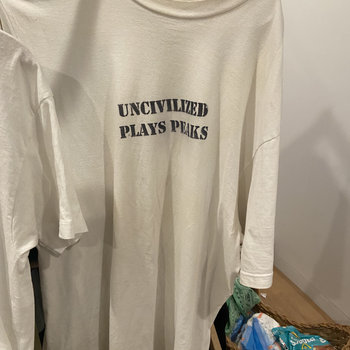 Tom Csatari is a music nomad, freely roaming between genres, comfortable in any, but always ready to move on to the next at a moment's notice. It's why it's just as likely he'll perform a rendition of a Lee Morgan piece as one by Elliott Smith or, say, a cover of the Twin Peaks soundtrack. And while this live performance at Brooklyn's Barbès does focus on the world of David Lynch and Angelo Badalamenti, keeping in the roaming tradition of Csatari projects, his large ensemble Uncivilized also hits upon the jazz standard "Just Friends" and a little something by Stevie Nicks. This also provides me the opportunity to mention the most charming of Csatari's albums, his 2014 release Uncivilized, an album that best personifies his mix of casual delivery and intense melodicism.