BEST HIP-HOP
The Best Hip-Hop on Bandcamp: September 2022
By Phillip Mlynar · October 05, 2022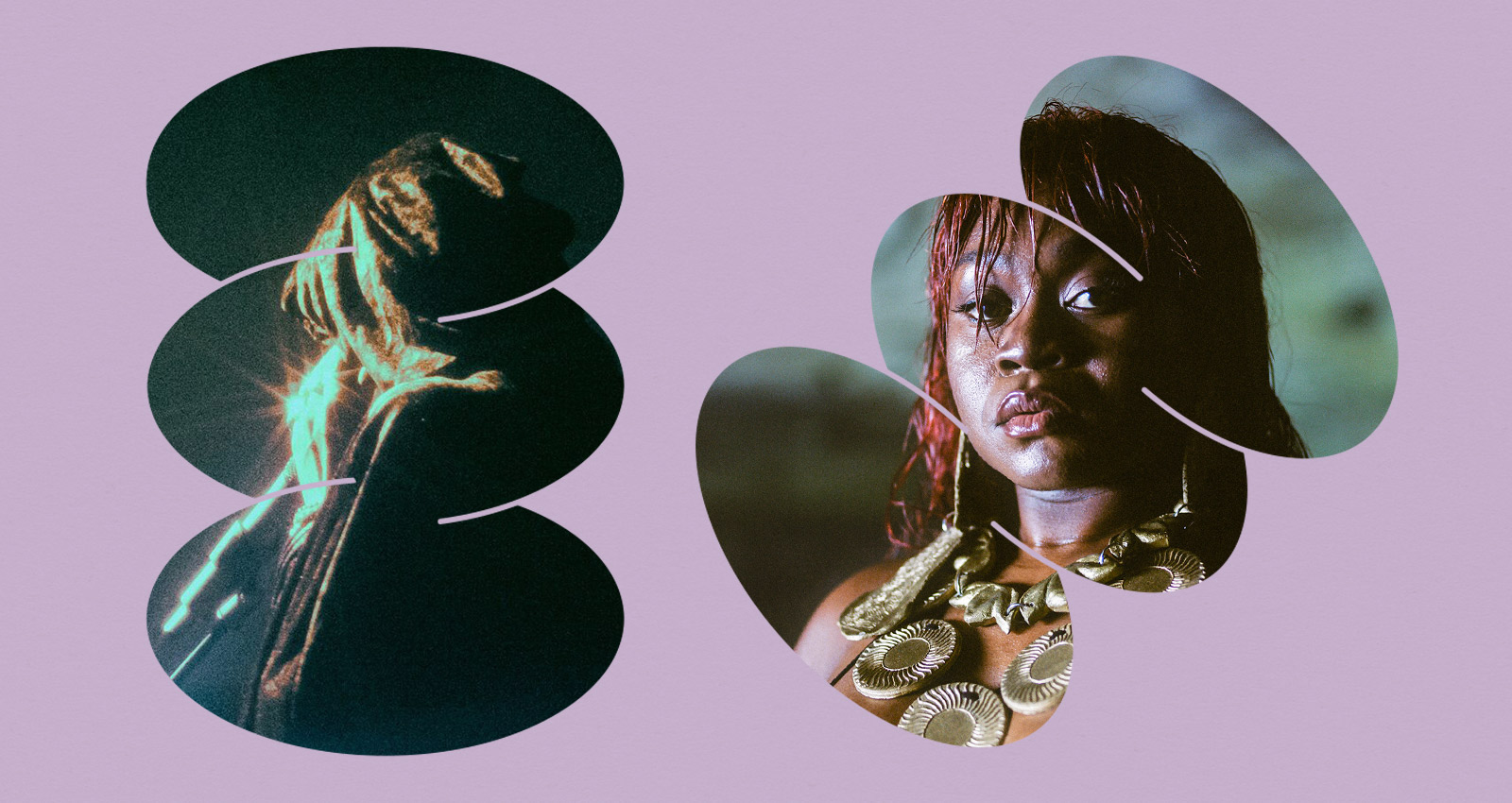 September's spotlight on the ten best new hip-hop releases to hit Bandcamp includes a gothic-themed foray into grief and mortality, the latest unwavering dispatch from a prolific boom-bap ambassador, plus a Des Moines rapper's investigation into the relationship between trauma and the music industry. We also nod to the closing days of summer by diving into a yacht rock-inspired release from a trio of seafaring New York rap chaps.
In anticipation of the release of AKAI SOLO's full-length debut on the Backwoodz Studioz label later this year, the self-styled neo-New York pirate and captain of the vibrant Tase Grip collective has dropped a svelte teaser EP. On the introductory title track, the commanding MC embraces producer Twentyfifthnight's cyclical glitch tactics to dig into his internal struggles and lament, "Put my all into this world, yet it still fails me." Production support across the rest of the release comes courtesy of Child Actor contributing the deliciously groggy "Sun 2 Moon," Nicholas Craven swinging in a string-fueled psych-tinged direction for "Just Us," and Preservation harnessing energizing jazz influences on "Marine Snow" to inspire SOLO to shift from claiming how "prints left behind is proof I stopped by" to signing off in serene fashion: "A struggle can be beautiful/ Yeah, I know, usually from afar and sometimes up close/ Grip!"
Merch for this release:
Compact Disc (CD), 2 x Vinyl LP, Cassette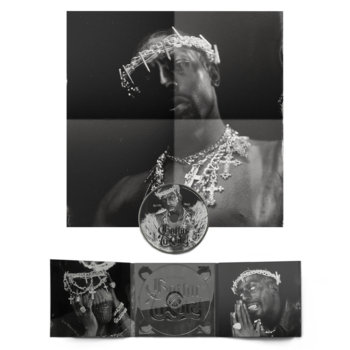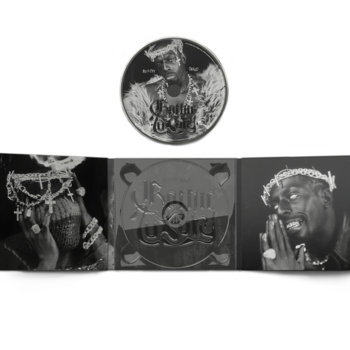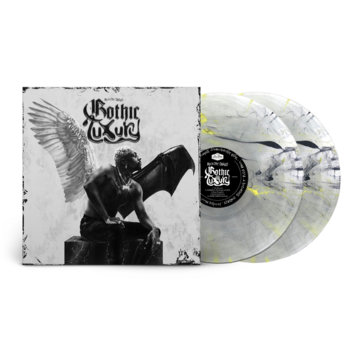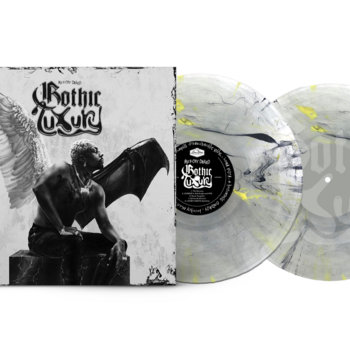 Gravel-voiced rapper Meechy Darko announced himself in the early 2010s as part of the new wave Brooklyn crew Flatbush Zombies, a talented trio whose psychedelic-filtered horror rap was epitomized by breakthrough track "Thug Waffle." A decade later, Darko has migrated to soloist territory with the release of his debut album Gothic Luxury. It's a highly personalized project that was written after the MC's father was killed by Miami police two years ago. Executive produced by Dot Da Genius, the sonics take form as a collection of noir symphonic scores fueled by theatrical strings and maudlin keys. "Black kid get shot, white man get tased/ Media spread lies, politicians get paid/ Doctors want to drug you up so you can reach an early grave/ Prisons want to lock you up so they can fill up every cage," rues Darko on "Kill Us All (K.U.A.)," before alluding to government surveillance of social media. Providing key lyrical support to Darko's thoughts about mortality, grief and conspiracy theories, Black Thought passes through the blues-helmed "The MoMa," Freddie Gibbs appears on the dramatized "On GOD," and Denzel Curry teams with Busta Rhymes to bless plaintive penultimate moment "Lost Souls."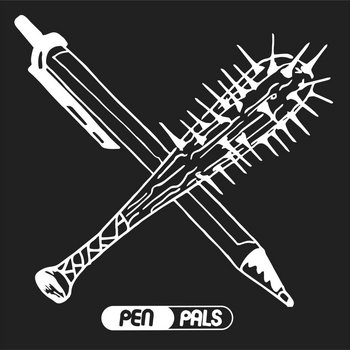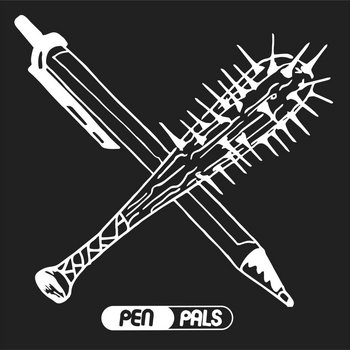 New York trio PENPALS's The Curse of Frankie Cabana is a yacht rock-inspired rap caper that transports MCs Rapswell and Bobby Noble plus beatmaker Squires to a fantasy realm populated by 1980s drug players cruising on lavish vessels and stumbling across sequestered private islets. After the guitar-spiked introductory title track, the intrepid heroes venture to "Treasure Island," where a salubrious bobbing backdrop prompts the crew's mission: "Got a map to the goods like I'm Billy Bones/ Black Beard on a quest for the precious stones/ One-Eyed Willie with the loot stash/ Full steam ahead, seasick, moving too fast." (The track also closes with a booksmart "Big Poppa" lyric sample, which might be the first time Biggie's voice has entered pirate waters.) Across the eight track release, Squires's production hits a breezy note, all relaxed melodics embellished with silky shards of guitar, while mid-project cut "Rhymes Of The Ancient Mariner" contains some bonus sagely life advice for seafarers and land-dwellers alike: "For the love of god, please put your vermouth in the fridge." For further PENPALS kicks, also investigate the group's sci-fi-inspired Dimensions of Dialogue collaboration with Chicago beatmaker Spectacular Diagnostics.
Psalm One X Custom Made
Bigg Perrm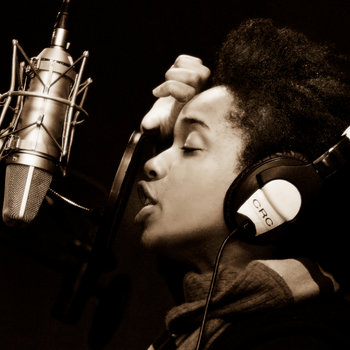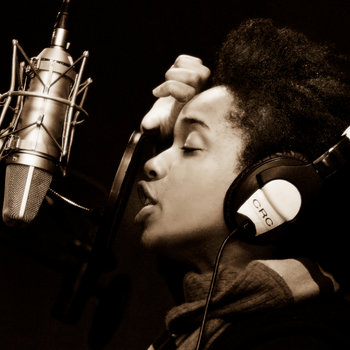 Merch for this release:
Vinyl LP, Compact Disc (CD), Vinyl, Other Apparel,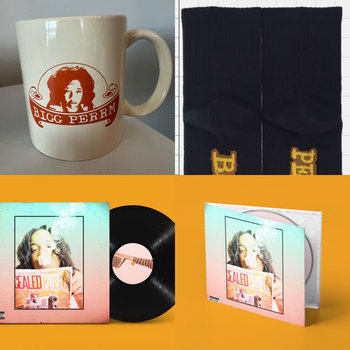 "All we know is dysfunction/ My people always got fucked with/ I ain't perfect, but fuck it/ You can't change me—you stuck with me," raps national hip-hop treasure Psalm One on "Shadow Work," the opening track to the Minneapolis-based MC's tenth studio album. The early blast is a smart cheat sheet to Psalm One's agenda across the release, with doses of plucky self-belief laced with strains of reflection and allusions to wider political tensions. "But I can change me, it's fuckin' deep/ I'ma beast with these energies," the MC defiantly adds, before the song is subjected to a slick beat change that conveys an eerie horror movie atmosphere. Across 11 outings, Chicago-based producer Custom Made supplies a cocktail of beats that balance wormy electronic bass lines and metallic-tinged percussion with flashes of melodious calm. It's a sonic blend that accentuates the versatility of Psalm One's songwriting, as the MC skillfully segues from coquettish fantasy ("Duck Confit") to more harrowing recollections of addiction and relationship abuse ("Cancer & Virgo"). "I don't wanna be the best rapper/ I just wanna be the person I rap about," confesses Psalm One on the album's title track, aptly capturing the infectious honesty that permeates the project. (For maximum comfort, official Bigg Perrm socks are also available to enhance the listening experience.)
As part of beloved rap trio Little Brother, Big Pooh established himself as a smart and personable lyricist equally adept at dropping humble life commentary as booksmart quips. After the start of the Covid-19 pandemic halted Pooh's touring schedule, the North Carolina MC decided to revisit some demos and sonic sketches in the vault and eventually retooled them into To Dream In Color. There's a reflective tint to both the project's lyrical sentiments and production, with Pooh blending worldly insights with formative childhood memories over beats carried by melancholic soul loops. "Introverted, shy, chubby, my momma's baby/ Momma boy, still forty deuce, they'll never change me," raps the MC on "Thoughts & Prayers," before pleading for "internal healing" and striding gracefully into spiritual territory: "Never pray for peace—I pray for prosperity/ My work ethic on go, I never pray for charity/ I pray for discipline/ Dear God, I pray you listening/ We all sinners down here, ain't no need to mention them/ I pray for a steady hand." Closing the album on a poignant note, "In Surround Sound" reveals how the sad passing of A Tribe Called Quests's Phife Dawg moved Pooh and his Little Brother bandmate Phonte to creatively reunite.
Merch for this release:
Book/Magazine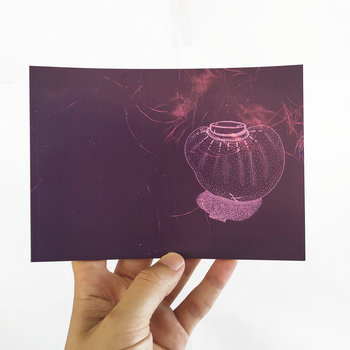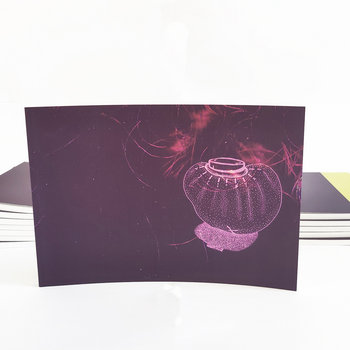 Grapefruit Radio showcases Los Angeles lyricist Rhys Langston's graceful ability to embellish an art rap foundation with sharp political teeth. "Progressive house, conservative ligature/ What's the mouthpiece to do when caught up on the video?/ Short selling triplexes for shares of NVIDIA/ Geothermal index on a rolodex in living rooms," charges the MC on "Progressive House, Conservative Ligature," an early album cut that co-stars New Jersey's Fatboi Sharif flowing over a gentle tropicalia-inflected backdrop crafted by Opal-Kenobi. Crucial to the project's charm is the way the production roster delivers a collection of beats that favor shuffling metronomes and muted strands of melody over any hasty reliance on unhinged sonic bombast: Randal Bravery's backdrop for "In The Suburbs Of Babylon" settles as a rap lullaby, nahhphet transmits a lonesome blues on the static-swaddled "Blacksmith Django With All The Fingers," and Orlando Kennedy's mellow closer "I Will Stop At Nothing" coasts along with the panache of an early-'80s west coast soul cut. For those appreciative of adding a physical dimension to their music, the album also comes with the option of copping Langston's companion 80-page Grapefruit Radio Operator's Manual tome.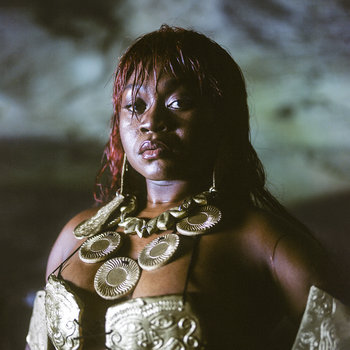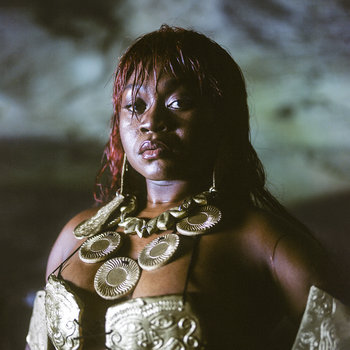 Merch for this release:
Vinyl LP, Compact Disc (CD)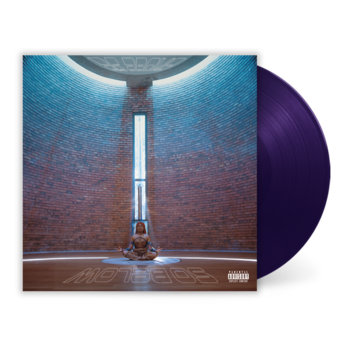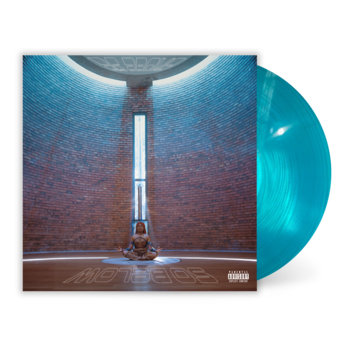 Melbourne MC Sampa The Great's 2019 debut album, The Return, was a musically and thematically expansive affair that frequently honed in the idea of the artist searching for her place in both the music industry and the wider world. For Sampa's follow-up, As Above So Below, the MC tightens the focus to dig into the cultural and musical influences she benefitted from growing up in Zambia. (During the pandemic, Sampa relocated to her home country.) Executive produced by Zambian artist Mag44, Amapiano and Zamrock influences are woven throughout the project, with Sampa's fleetly recited lyrics playfully skipping over bass-heavy and percussively-intricate backdrops. Adding an international perspective to the session, the eclectic guest roster includes Floridian spitter Denzel Curry ragging at people attempting to creatively box him in on "Lane," the UK's Kojey Radical adding gravitas to the humming "IDGAF," and Brooklyn MC Joey Bada$$ sliding through the distortion-tinged "Mask On."
Fluid Chicago wordsmith Semiratruth and electro-influenced beatmaker JWords have been involved in some of the most vital hip-hop projects released over the last couple of years. The former's deliciously glitchy I GOT BANDZ FOR THE MOONLANDIN' snagged a spot on Bandcamp's best hip-hop of 2021 roll call, while the latter's team up with MC maassai as H31R resulted in 2020's intoxicating Ve·Loc·i·Ty. Pooling talents together, loading​.​.​. resembles a couple of astute jazz musicians playfully pushing each other towards fresh musical territory via an intimate improvised jam session. After scatting through the opening song's introduction, Semiratruth launches "that thang :)" with a stream of free-associative gems that the MC scatters over JWords's liquefied bass tones. "We only know it matters when it clashes into lifestyle/ Pipe down, climbin' up it / Muppet/ Full of that destruction/ Plottin'," relays Semira, before adding: "Logged off for the peace shit/ Tried to find it in a wingtip, forgot I was vegan / Forgot I was leavin'/ Escapin'/ They ask if I'm a patreon/ Drunk off Patrón with my phone sound on at a symphony." Connecting the dots between the two artists' respective discographies, mid-project outing "ahead" drafts in maassai for guest vocal duties (plus Brooklyn's diani) and challenges the lyricists with a pulsing beat propelled by spurting drums and off-kilter synth stabs.
Merch for this release:
Compact Disc (CD)
Building on a series of stellar guest spots on 2022 albums that include AJ Suede & Small Professor's Hundred Year Darkness and Sleep Sinatra and KNGKVMI's BRAINSTORMZ project, prolific Des Moines MC Teller Bank$ has readied the release of his own The I & I full-length project. Embracing dusty jazz-leaning production provided by Indiana-based beatmaker Ed Glorious, the hazy-voiced Bank$ weaves together a series of introspective-leaning verses. "I had to use my pain to go and make me a profit /'Til we get our reparations that's the least they can offer," raps Bank$ on "Friends," as the MC builds on the relationship between personal and cultural trauma and creative market values, before leaning further into music industry machinations on subsequent trumpet-infused cut "Pop Star." Crucial mid-album track "Pages" also co-stars the aforementioned AJ Suede, who blesses the song's serene sonics with a lyrical lament about noticing "all the benchwarmers get the floor seats" and how "all the politicking getting tired."
Merch for this release:
Compact Disc (CD)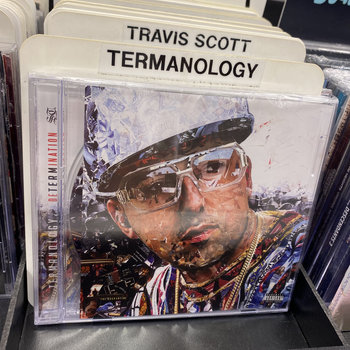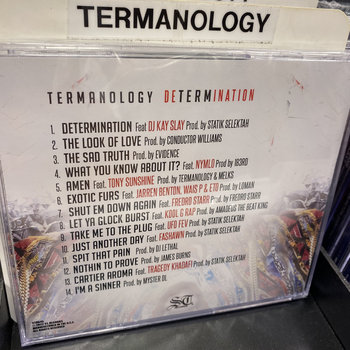 Termanology has been pledging an unwavering allegiance to a boom-bap way of thinking since dropping Politics As Usual back in 2008. Determination furthers the Massachusetts MC's hip-hop gospel, complete with calling on a production squad headed up by Evidence, DJ Lethal, and long-time cohort Statik Selektah to bolster his verbals. "I see myself as the holy resurrection of 'Pac/ 44 albums I just dropped," boasts Termanology on the title track before bragging about having produced for Erykah Badu and reveling in his self-made status. Elsewhere, on the creeping, piano-helmed "The Sad Truth," the MC mixes autobiographical nuggets with a tribute to another departed hip-hop soldier: "Swear to god every time I seen Sean Price he was like, "Term, you one of the nicest on the mic"/ I can't let him down/ Gucci-ed up, leather down/ Do the research on my state—I'm from the poorest town/ Everybody on their black air force energy/ Do you dirty for free, especially your enemy/ Face on a t-shirt in loving memory/ Do the wrong things then you gotta pay the penalty." Lyrical support across the punchy release comes courtesy of Kool G Rap appearing on the low-key menacing "Let Ya Glock Burst," UFO Fev blessing the soul-infused "Take Me To The Plug," and Eto prowling with trademark menace through "Exotic Furs."