BEST HIP-HOP
The Best Hip-Hop on Bandcamp: September 2021
By Phillip Mlynar · October 06, 2021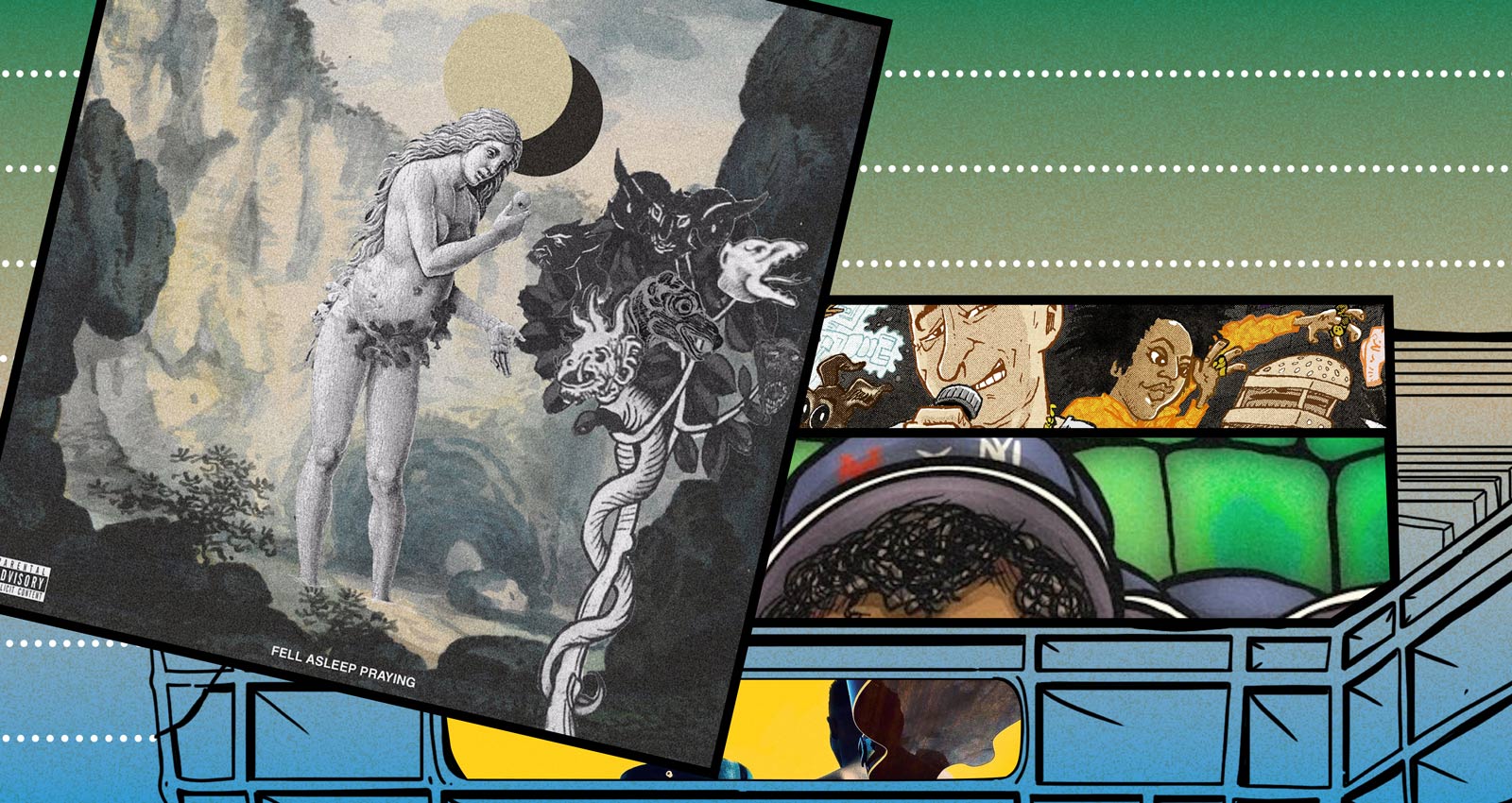 September's spotlight on the ten most crucial new hip-hop releases to hit Bandcamp includes a deep, repurposed dive into the archives of the cult KPM library music label, a redemptive Brooklyn-based collaboration that channels religious themes, and a progressively-minded project from a Phoenix rap group that pays tribute to a recently departed member. We also delve into the grisly sci-fi concept of an experimental human zoo.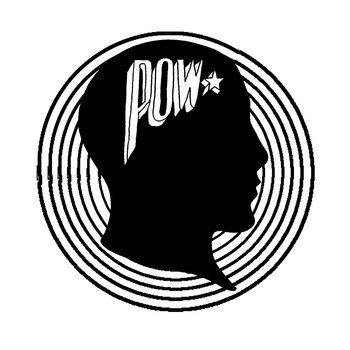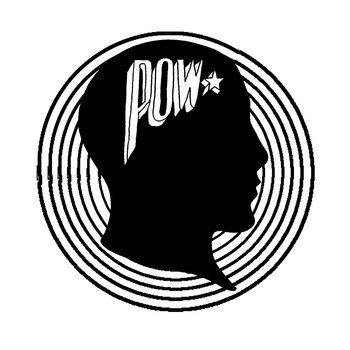 During the introduction to the title track of Archibald Slim's Fell Asleep Praying, the Atlanta rapper talks about blocking out extraneous distractions and negative energies in favor of reaching a position of "wisdom and serenity." A similarly nourishing redemptive tone defines the return of this MC, who broke through as part of the oversized Awful Records stable of artists in the middle of the 2010s before seeming to willingly sidle away from the spotlight for an extended hiatus. Favoring a sobering style of delivery, Slim embraces deliciously melancholic and somber trap-tinged beats with confessions of being humbled and laments about mistakes he's made in his journey so far, while simultaneously sounding grounded and content with his current stock in life. "Had to learn shit the hard way/ But them lessons I learned, they was priceless/ Thanking God for how far I came 'cause you don't always make it living like this," relays Slim, encapsulating the heart of the project to a backdrop of muted, lonesome melody lines and tight clusters of hi-hats on "When The Light Hits." Verbal solidarity across the album comes courtesy of Da$h, appearing on the maudlin "Cheap Thrills," alongside Father who blesses the bass-swaddled closing bonus cut "'Til I Wake Up" and Chester Watson's psychedelic visions of divinities on the beautifully downcast "Reflection."
Merch for this release:
Compact Disc (CD), 2 x Vinyl LP, Vinyl LP
The second installment of veteran Chicago ambassador Common's soul-centric A Beautiful Revolution series is themed around the idea of gracefully emerging from a world of turmoil and pain to imagine a better tomorrow. Over the syncopated low-slung funk of "A Beautiful Chicago Kid," the rapper salutes his home city heritage while striving towards a sense of personal solace, while the subtly soothing guitar-infused "Majesty (Where We Gonna Take It)" outlines relationship plans in spiritual terms: "I'm the sun, you the moon/ We can shine, stars align/ We combine/ We define space and time/ New beginnings our way, new beginnings our way/ Them emotions like the ocean, girl, they swimming our way." Supporting Common's buoyant near-future outlook, poet jessica Care moore helps position the project by recalling memories of home on "Intro (Push Out The Noise)," The Roots's Black Thought teams with Afrobeat player Seun Kuti on the sanguine "When We Move," and Raphael Saadiq brings an optimistic tint to the celebratory penultimate cut "Get It Right."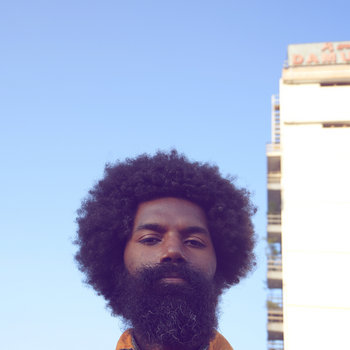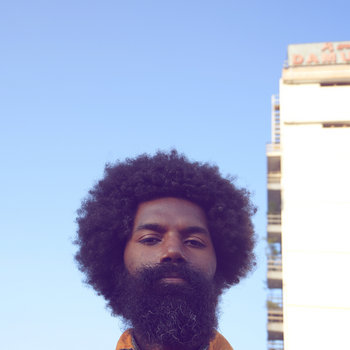 Merch for this release:
Vinyl LP, Compact Disc (CD)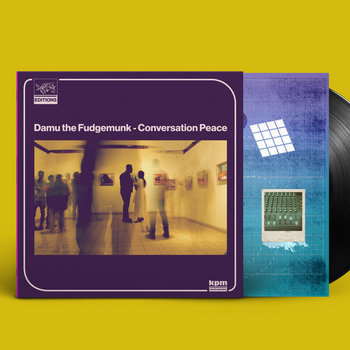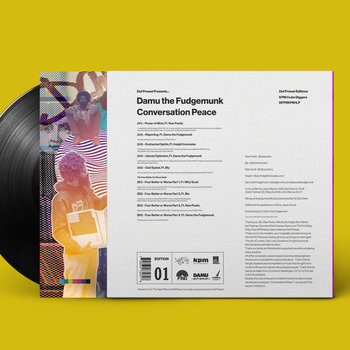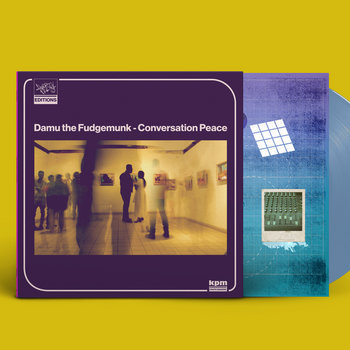 When Damu The Fudgemunk was invited to dig into the vaults of the KPM library music record label and turn any sounds that caught his ear into a new hip-hop project, the Washington, D.C.-based producer admitted to Bandcamp Daily that he felt a little intimidated. After all, the KPM vault amounts to over 30,000 releases and runs a stylistic gamut that happily places spacey Moog sound effect records next to brassy jazz workouts and bucolic harp-based instrumentals. But after starting to explore the discography and affixing copious Post-It notes to potential samples, Damu gradually began to weave together Conversation Peace, an album that convinces as both an intricately crafted homage to KPM and a stimulating dose of timely modern hip-hop. Production-wise, the album is a sample-spotter's puzzle, with Damu stitching snippets of KPM songs to sturdy drum patterns embellished with flashes of live instrumentation. On at least one occasion, a common sample recurs across multiple songs to boost the album's cohesive feel. Crowning the project is "Four Better Or Worse," a sonically refined four-part suite that closes out the album and includes verses from the sage MCs Blu, Nitty Scott, and Raw Poetic that hit home like personal monologues about a year under the shadow of a pandemic. Embrace Conversation Peace as both a link to the past and an invigorating snapshot of the present.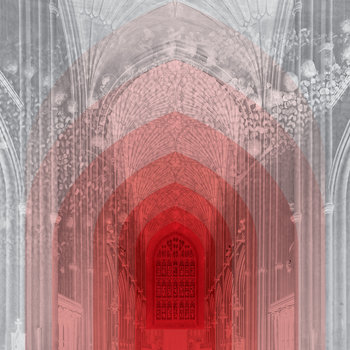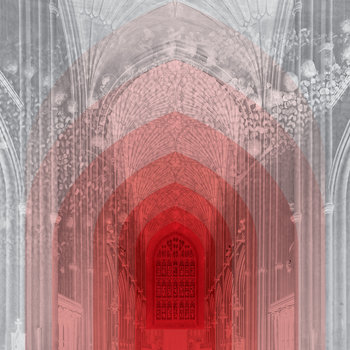 Merch for this release:
Cassette, Vinyl LP
Dirtee Deacon (In T​.​S​.​O​.​Pea) brings together the revered talents of Armand Hammer's ELUCID and Tanya Morgan's Von Pea on an album that backs ELUCID's redemptive lyrical sentiments with a gritty-but-melodic production backdrop that Von Pea laces with elegiac touches. "Fifth of January/ Dropped out the cemetery/ Oops, I mean seminary/ Dirtee deacon, grab your seat/ I don't preach—I'm a visionary," proclaims ELUCID on opening cut "Intro/Thank God," laying out a spiritually-inclined agenda for the album. Complimenting the religious imagery that peppers the project, the idea of reflecting on past travails and plotting fresh tracks through life gradually becomes a crux of the album. "As I struggle down my own path/ Time changing fast/ Thundercloud in my forecast," laments ELUCID over the tranquil soul loop that forms the foundation of "Don't Know What To Do." Then comes a starker wake up call: "Baby, let it pour, I don't need no umbrella/ Soak this filthy Polo sweater/ Gotta get my shit together." Bonus beats: The limited edition vinyl and tape cassette incarnations of Dirtee Deacon come complete with additional cuts not present on the digital download.
After recording the bulk of the follow-up to 2019's eponymously-titled debut album, Stepa J. Groggs of the progressively-minded Phoenix trio Injury Reserve sadly passed away. While grieving and attempting to come to terms with the loss of their bandmate, remaining group members MC Ritchie With A T and producer Parker Corey returned to the lab to put the finishing touches on an album that radiates a haunting allure. (The project's title nods to Groggs's appreciation of soul icon Isaac Hayes's version of "By The Time I Get To Phoenix.") The album's most poignant moments come when Ritchie trades tricksy bars for a pained style of singing that brings to mind the trailblazing tendencies of departed Def Jux soldier Camu Tao's posthumous King Of Hearts album. "Please, is there anywhere I could grow?" pleads a drained and depleted sounding Ritchie over thick slabs of humming bass and stuttering hi-hats on focal cut "Knees." Across the album, Corey packs his production with dashing sonic flourishes—like forming "Superman" around jittering rapid-fire percussion to give the impression that the track has been physically squeezed together—to ensure that By The Time I Get To Phoenix upholds Injury Reserve's forward-thinking reputation while ushering in a welcomed emotional depth.
Jason Griff & Alaska
Human Zoo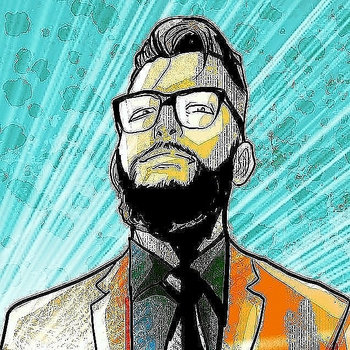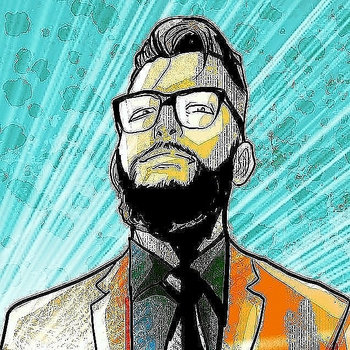 Merch for this release:
Compact Disc (CD),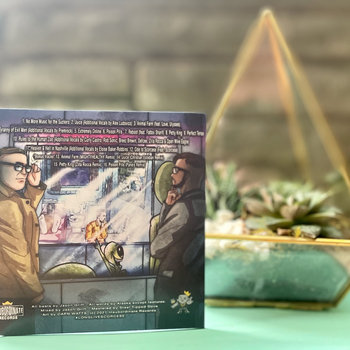 "Let me have a few opinions," proclaims the crackly sampled vocal grab that opens New York MC Alaska and Chicago-based producer Jason Griff's provocative Human Zoo project. Across the release, Griff's soundscapes conjure an eerie sci-fi-styled atmosphere that sprinkles spacey synths and spot effects over corrosively stripped-down kicks and snares, while Alaska comes good on the opening gambit by rattling off rhymes that meld punchy politics with hip-hop junkie-level references. "Four legs good, two legs better," repeats Alaska as a mantra on the gnarly bass-helmed "Animal Farm," twisting a phrase from George Orwell's book of the same title. "I might not be the G.O.A.T. but I'm the dopest in the petting zoo/ Rat motherfuckers are looking like Peter Pettigrew," vents Alaska on the same track, building up to a frantic lyrical head of steam that invokes the imagery of the Wu-Tang Clan's Cappadonna clad in "the cat's pajamas;" namechecks Gil Scott-Heron and Donald Byrd; and interpolates a cult MF Doom lyric ("Cool cat holding up the line at the kissing booth"). For scholars of the art of the rap posse cut, the title track puts a fresh spin on the format, with an expansive roster of ally MCs—Curly Castro, Breeze Brewin, Rob Sonic, Defcee, Zilla Rocca and Open Mike Eagle—continually breaking up Alaska's verbals to coin a curt chorus that emerges as a mantra for the album: "There's rules to the human zoo, you need to feel complete/ It goes wake, work, eat, sleep, TV, repeat."
Merch for this release:
T-Shirt/Apparel, Cassette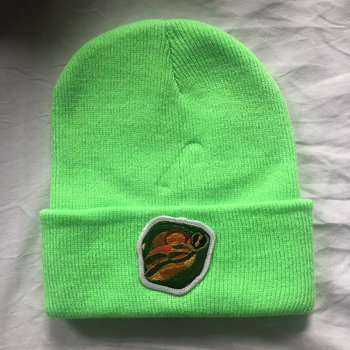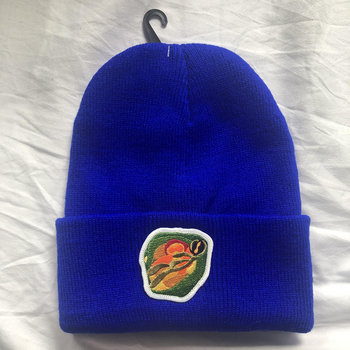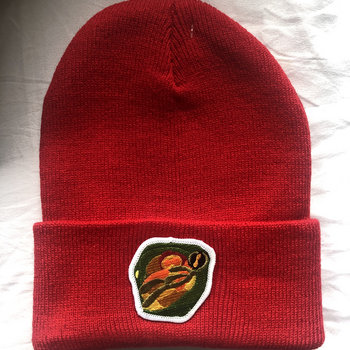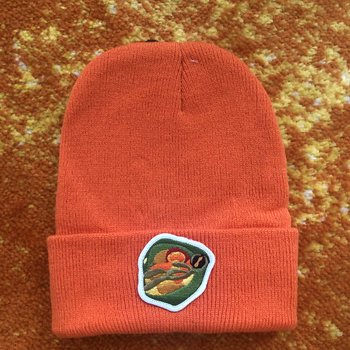 Fresh from teaming up with fellow New York City rapper and producer Dunn for the release of April's excellent Infinite Lawn project, Mimz pools resources with Alaska-based musician Bloodmoney Perez to craft the melodically hypnotic BLOODMONEYMIMZ: MITOSIS. Putting stock in a sonic blend that layers oscillating snippets of soul loops with gently metronomic drum patterns, Mimz embraces the lush backdrops with a series of verses that gracefully flit from moments of introspective musing to questioning worldly issues. To get acquainted with the album, head to the soulful slurry of early cut "PERFORMANCE ART," where the bold but easygoing Mimz weighs up breaking through fourth walls, rapping "It's funny how we listen when we hear it all in vain/ Hear it in my pain." (Heads up for those who favor their music in physical formats: A limited run of 50 copies of the tape cassette version of the album is available for pre-order via the fine folks at PTP.)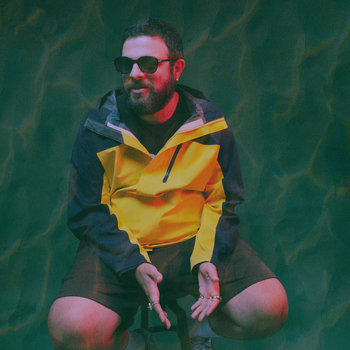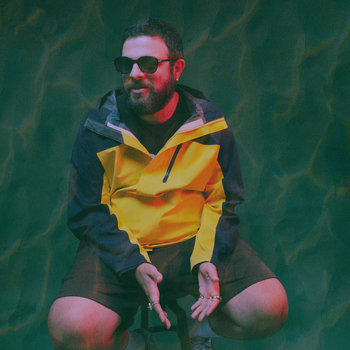 Chicago artist Rich Jones's Blue Beach is a slender 13-minute dose of tranquil musical escapism. Emerging from a 15 month spell at home during the opening run of the COVID-19 pandemic, Jones ventured to Massachusetts for a spell and began penning songs that explored feelings and thoughts based around sadness, paranoia, and a desire to maintain a sense of purpose. Calling on New Jersey producer Killer Kane for supportive sonics, Blue Beach's four tracks are sculpted out of warm, fuzz-laden, low-end tones that gently murmur under restrained drum patterns and rippling waves of melody. It's a musical blend that teases Jones to frequently break out from rapping in a meditative fashion to singing in deliberately subdued and woozy tones. "My mom told me, all the bad things, relax/ Just let 'em roll off your back/ Instead I hold on to it, make it part of my act/ Mining my traumas like they're rare earth metals/ Hoping once they're out I'll feel settled," raps Jones on the undulating piano-infused "No More Running," plaintively capturing the essence of a svelte confessional rap EP.
Merch for this release:
Vinyl LP
Fronted up by a nostalgic photograph of a sunglasses-clad Solemn Brigham alongside his father, there's a heavy autobiographical dimension to the North Carolina MC's debut album. "I'm getting some trauma out my way, some things I need to block in," Brigham confesses on introductory track "Keep The Hope," flowing in supple fashion over a swaggering guitar-infused production served up by Krum. Elsewhere across the beguilingly dusky album, production assists are provided by a roster that includes The Lasso, Frank Drake, and L'Orange, with the latter conjuring a glowering psychedelic maelstrom for "The Lore." Spotlighting Brigham's conceptual streak, "Vantablack" explores the unseen status of low budget environments and their denizens, complete with a flashback to days "living off that canned good dinner and some Ritz/ Just enough to fuel/ Got ambition like the mule/ Carry the weight to lift my crew."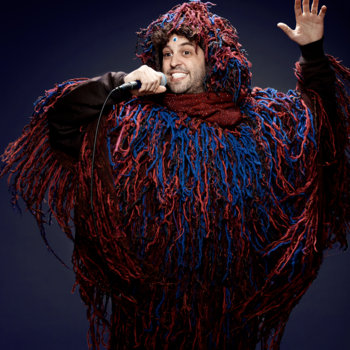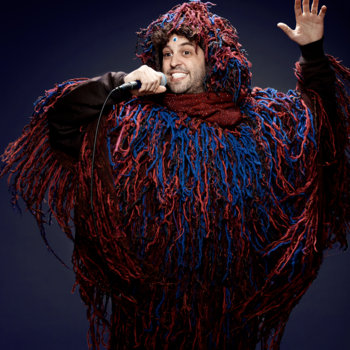 Merch for this release:
Vinyl LP
Partly dedicated to MF Doom in the liner notes, poetically-inclined rapper Y*O*U*N*G*M*A*N and California-based beatmaker Celestaphone's collaborative effort brims with deliciously bluesy rap production allied to clever verses infused with subtle political commentary. The title track introduces the host MC relaying a sardonic and self-deprecating humorous streak over a sleazy, brass-spiked backdrop, as he casts himself as "the Bad Bunny of dad jokes compounded by inflexible honesty and radical hope." Early on, Backwoodz Studioz head honcho billy woods passes through the tense "HUMAN RIGHTS" to cast a guest rhyme that blends references to foreign wars with musical imagery: "Kick drum dead leg bent bars/ The bass line black metal, the devil get involved/ Hate crimes with effect pedals, the love just dissolved/ Or distorted/ Maybe it was never love at all/ Still get the band back together, one more tour." Adding a poignant patina to the album's closing run of tracks, penultimate cut "GALACTIC LUV" rallies for love over hatred and ultimately pleads, "We call Gaia Mother Earth in a desperate attempt to correct a death cult imbalance."