BEST HIP-HOP
The Best Hip-Hop on Bandcamp: September 2020
By Phillip Mlynar · September 29, 2020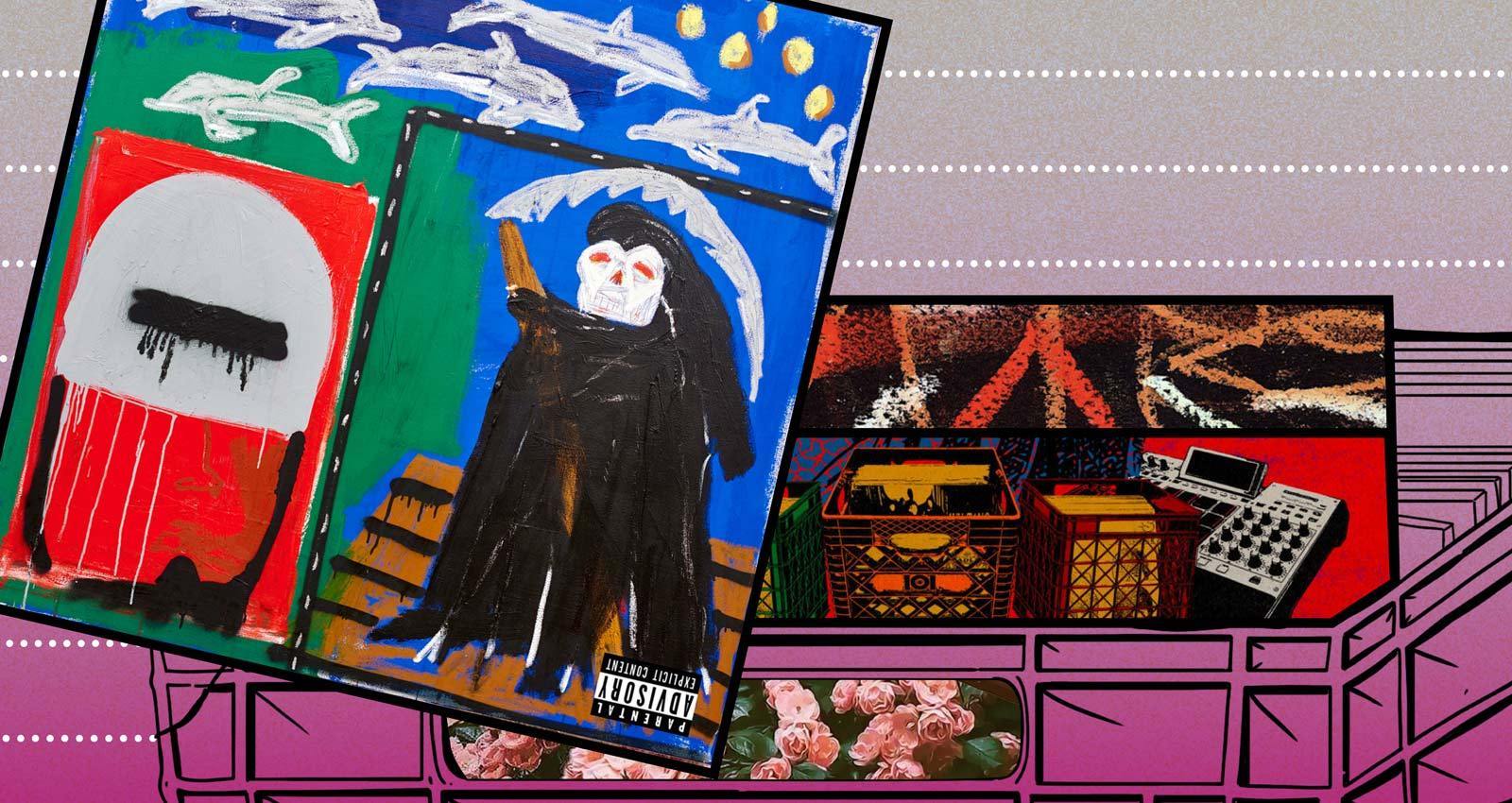 September's spotlight on the ten most crucial new hip-hop projects to hit Bandcamp includes a soul searching album from a Detroit sharp spitter, a spoken word-style release set to stripped-down acoustic guitar, and a collection of imaginative remixes of a UK graffiti artist's latest musical outing. We also dig into a dolphin-inspired rap release.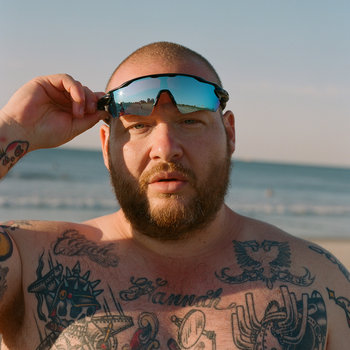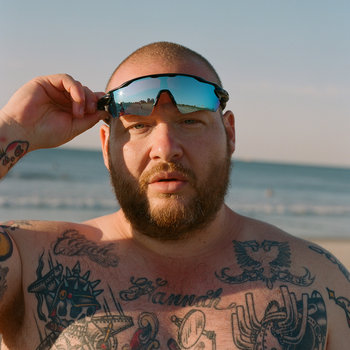 Merch for this release:
Vinyl LP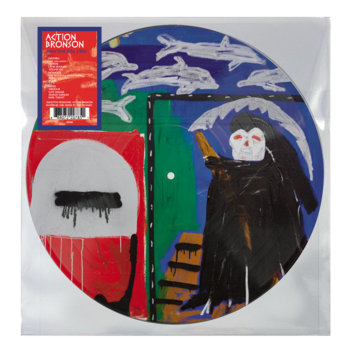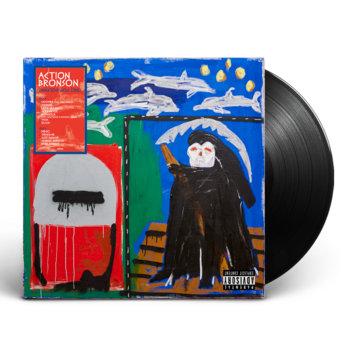 Only For Dolphins pairs hip-hop's premier gourmand on the mic with a smorgasbord of loop-centric backdrops. Producer and long time spar Tommy Mas utilizes a Latin jazz-fusion classic for the core of "Latin Grammys," a track which features Bronson dubbing himself Young Baklava, rhyming about chasing carnal pursuits, and boasting how "my swimming trunks sold 50 racks." Budgie repurposes a reggae groove for "Golden Eye," where the characteristically flamboyant Bronson recalls spilling Chardonnay on upscale rugs and compares himself to a character drawn by Stan Lee. Then on "Vega," DJ Muggs musters up a cocktail lounge ambience that acts as a background for Bronson to brag about leaping out of an Alfa Romeo in action movie fashion, and then claiming to the cops, "My alibi is I was naked in Seattle." Naturally, each song on the album is bookend by dolphin and ocean samples.
FACEMELT is an intoxicating showcase for the way Massachusetts spitter al.divino's gravelly voice springs to life when challenged with a stream of off-kilter soul and jazz loops. At times, the skewed production is audacious: On "BLACKBOX(SWIPE)," the gruff divino flows over little more than a hypnotic double-bass jazz loop, his vocals taking on a skat-like quality during the svelte track's mid-section; "TEARZ" is deliberately glitchy, as if a crusty vinyl copy of a '70s soul record is continually skipping on a rickety turntable; and "NEVERLOST" takes form with fragments of free jazz crescendoing in and out of the mix, with divino conveying cash-rules ambitions and blithely stating, "Ain't nothing to discuss unless at least four digits involved." Select guest spots on the project come courtesy of JAH-MONTE, whose high-strung verbals close out the string-fueled "MYCOUGARSHORTYCALLEDTHEUBERFORME," and Tragic Allies member ESTEE NACK, who passes through sipping rosé on the frantic spy movie-style opener "ALL OUT."
Former Antipop Consortium member BEANS has been on a rude creative streak over the last couple of years, dropping a series of projects that fuse his intricately-worded verses and penchant for spewing venom at political demons with avant garde-leaning production. For Venga, the MC has teamed up with beatmaker Ay Fast, who favors pulsing electronic drums overlaid with angular snatches of synths and guitar. Taking center stage is the track "Anti-Star System," an epic dystopian seven minute slab of reverberating electro-funk that co-stars guest MC Hemlock Ernst, who begins by targeting "disfiguring currents of culture" and lamenting "this encryption deleting my all." For his part, BEANS takes the responsibility of closing out the cut with a verse that references "the assaults of Ahmaud, Breonna, and George," proceeds to characterize the year 2020 as "a cheese grater vibrator—beyond wack," and then signs off by venting, "And on top of that, Amy Cooper got her dog back." The album's heady final song, "BLK VXX," also marks jazz clarinetist Angel Bat Dawid resurrecting her MC days, as she joins BEANS to drop an impassioned verse about oppressive societal structures that brilliantly channels both spiritual jazz's search for salvation and the rage of vintage Public Enemy.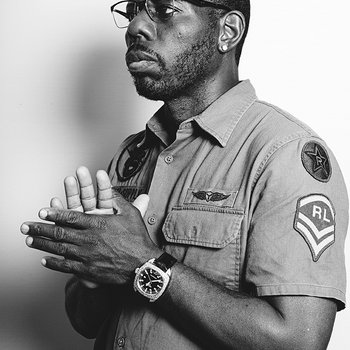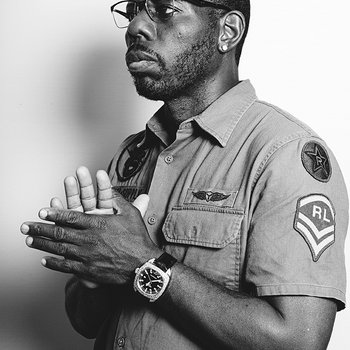 Merch for this release:
Compact Disc (CD)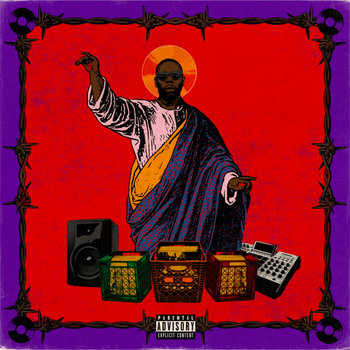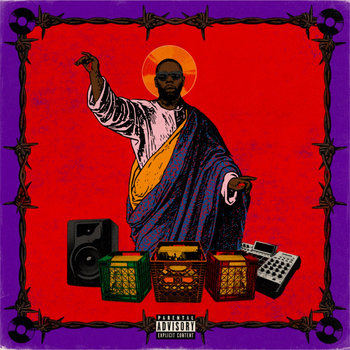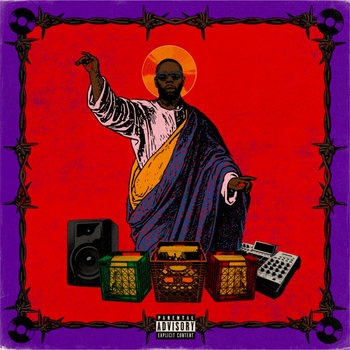 Buckwild is a core member of the revered Diggin' In The Crates crew and can point to a production vault that includes chiseled beats for an iconic roll call of artists headed up by Big L, The Notorious B.I.G. and Nas. For the Bronx bastion's latest outing, he's proved his savvy ear to the modern underground by rounding up an ensemble collective of MCs to bless his loop-heavy beat science. The brawny album opens with "Bronx Bars," where a rousing brass fanfare heralds intense street communiques from Reef Hustle, Axel Leon, David Bars, and the sadly departed Fred Da Godson (who passed this year due to Covid-19). Early on, Far Rockaway representer Fleelord brings his gritty flow to the acoustic guitar-infused "Music Is My Religion" and brags how, "You ain't really in the game until you make a placement/ Loud beats, big smoke, that's my favorite basement." Other key cuts include hazy mandolin backing Planet Asia and Hus Kingpin trading verses on "Asian Kingpins," Toronto spitter Daniel Son relaying grime-saturated visions on "Bourbon St. Gutter Water," and a cocksure Little Vic swaggering through "pissing vinegar, balsamic" on the slinky "Qualified." Buckwild's revered reputation stretches back over 25 years—but Music Is My Religion testifies that his updated boom-bap vision is enduringly potent.
Merch for this release:
7" Vinyl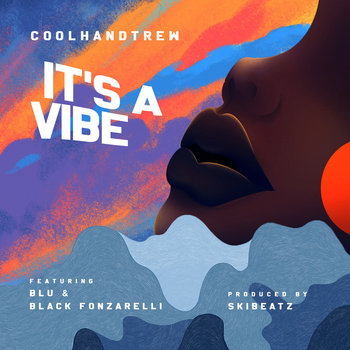 There's a humble sense of optimism bubbling throughout The James Crockett Experience, a project from Virginia-based cOOLHANDTREW that was conceived during the initial tumult of the Covid-19 pandemic. Swathes of swaying cymbals, fuzzy synths and muted brass bed early track "It's A Vibe," establishing a mellow and melodic tone that prompts guest MC Blu to sign off with the album encapsulating sentiment, "My shirt fit fine/ My verse sick/ I'm working in mind with a purpose divine/ It's a vibe." The rest of the release boasts a similarly high grade selection of features: The rolling drums of "Don't Give Up" inspire Brand Nubian's Sadat X to reflect on family and heritage; "Slowdown" is produced by skibeatz, who conjures an otherworldly feel via wistful synths and tip-tapping snares; and the uptempo "Make Me Happy" includes Jean Grae striving to "Chill and avoid bullshit/ Feeling annoyed/ And vilified/ With the run of the world and every little thing that really shouldn't get to me." Consider The James Crockett Experience a soothing sonic tonic to the stresses of our times.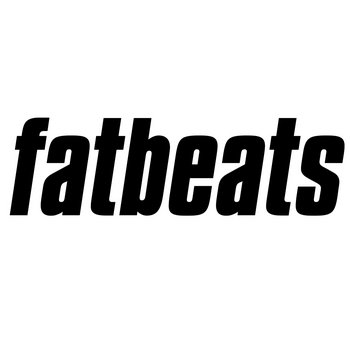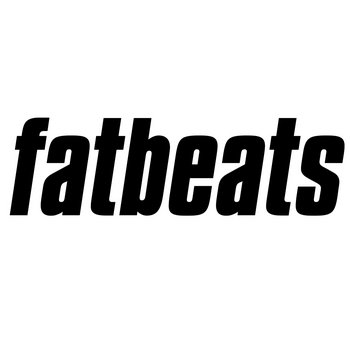 Merch for this release:
2 x Vinyl LP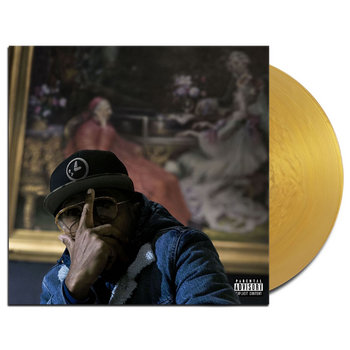 Detroit native Elzhi's latest long player is a typically keen blend of smart and insightful rhymes delivered over beats that exude emotive soul influences. Project producer JR Swiftz sets a pensive tone from the get-go, constructing "Smoke & Mirrors" around piano chops and coy snatches of snare drum rolls, which the MC embraces by weaving together thoughts about life's curveballs, friends who are really foes, and police prowling 8 Mile. Across the album, there's a warm, reflective quality to Elzhi's verses, with the tender reminisce session "Ferndale," "Potential" gazing back on Elzhi's formative days trying to kickstart a music career, and "G.O.D." balancing quick fix financial gains against longer-term spiritual life goals. Nodding to Elzhi's battle-hardened heritage, Seven Times Down Eight Times Up concludes on an altogether steelier note, with the eerie strings and gnarly drums of "Jason" motivating the rapper to rattle off lyrically murderous thoughts and issue the bloody threat, "It's not a game so go tell the contestant/ I dice him and sell his intestines to a delicatessen.".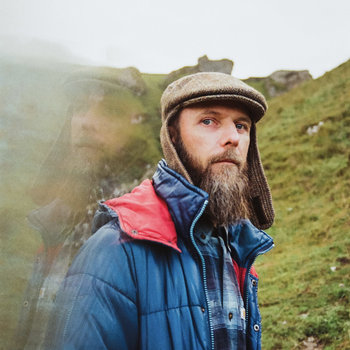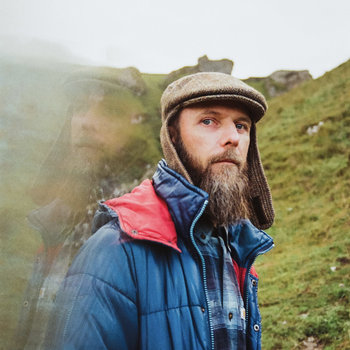 Merch for this release:
Cassette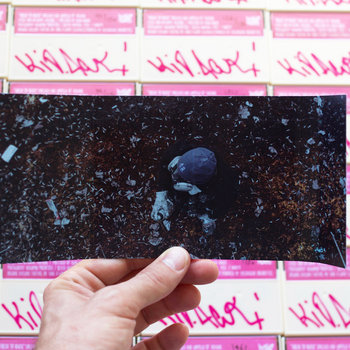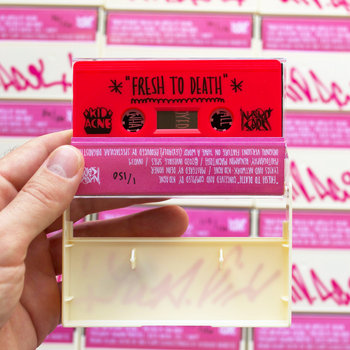 On FRESH TO DEATH, the UK-based graffiti writer and Kid Acne grants a selection of beatmakers the chance to reimagine his 2019 HAVE A WORD album, which was originally produced by Chicago moon-bap purveyor Spectacular Diagnostics. Bradford-based Hashfinger opens the account by replacing the squelching bass line that powered "STAND TALL / STAY GOLDEN" with ghostly buzzing low end tones and murky kick drums; Theorist takes on the smoky "OTE FOR NOTE" and re-sculpts the song into a hazy melange of menacingly swirling synths and atmospheric distortion; and King Kashmere enhances the dusty quality of "BUBBLEGOOSE EMPIRE" with a spooky layer of audio hiss and entrancing drums. The seven song project ends triumphantly with a flip of "NICE WITH IT," where Nappa's brassy loops back Kid Acne weaving in references to Ewoks, Dinobots and UK kids' comic The Beano, plus pitching himself as, "Phil Cool meets Kool Moe Dee/ Drinking Kool Aid, walking through the New York streets."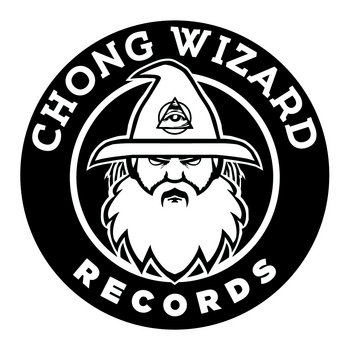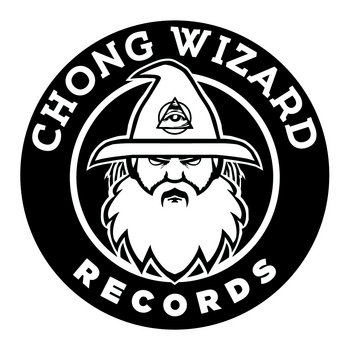 Merch for this release:
Compact Disc (CD), Vinyl LP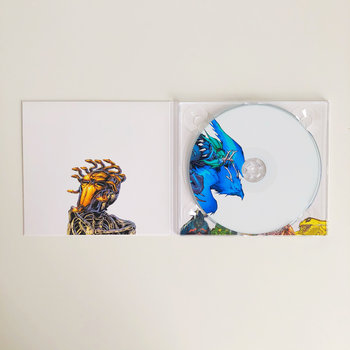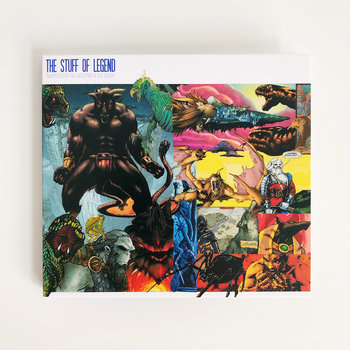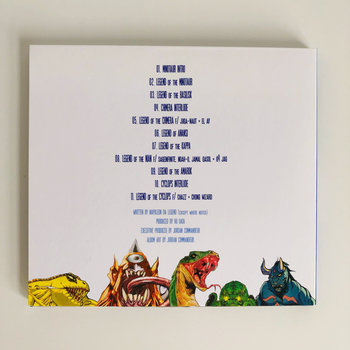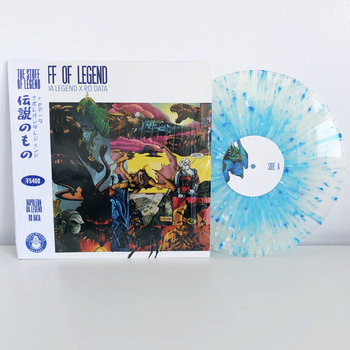 Over the last couple of years, Chong Wizard has established himself as a savvy underground tastemaker, with the Vancouver-based DJ and executive producer's namesake record label facilitating the release of some of the contemporary scene's most vital talents. Next up for Chong Wizard Records is The Stuff of Legend, a collaborative 11 song project from smooth flowing Brooklyn-based wordsmith Napoleon Da Legend and Vancouver producer Ro Data that rolls with a mythical beasts theme. The action kicks off with sampled dialogue about a rage-induced minotaur that in turn prompts Napoleon to launch himself over the syncopated percussion and undulating piano riffs that fuel opening cut "Legend Of The Minotaur." On the following track "Legend Of The Basilisk," the MC goes from recalling how "Siegfried defeated two-headed dragons up in the big league," to commentating, "My words uplift the teachers even when cuffed in the precinct." Lyrical support across The Stuff Of Legend comes from UK-based MC Juga-Naut and vocalist El Ay swinging through the dusky jazz-flecked "Legend Of The Chimera," plus Sage Infinite, Noah O, G4 Jag and Jamal Gasol joining the crusade on the standout slow-tempo six minute posse cut "Legend Of The Nian."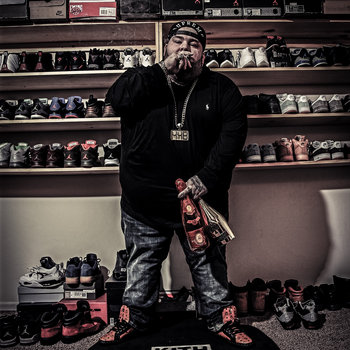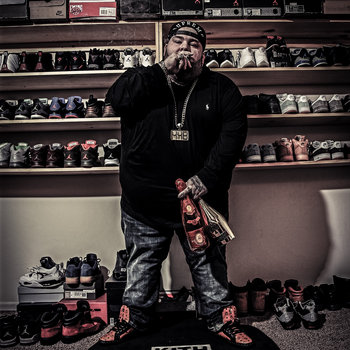 POUNDS is a key player on Rochester's flourishing modern hip-hop scene. Packing a grainy timbre and carefully composed flow, the heavyweight rhyme-slinger excels at recounting gutter block corner chronicles—and for the crime family-themed There Is No Mafia he calls in production assists from an army of allies that includes 38 Spesh, Northlake and Beatnick Dee. "I ain't got time for shit but rap, trap and my kids," POUNDS glowers on "Hard Times," outlining his agenda over mournful production and then journeying from his city's underbelly to Delaware Water Gap to meet up with a connect and coin the mantra "flip or die." Back on home turf, POUNDS's fellow Rochester staple 38 Spesh flexes his MC chops on "Food Savers" and brags, "The pandemic had y'all running to buy water/ I was trying to buy a house that was by water." Ending on a more fateful note, closer "Options" is laced with bluesy sax and electric guitar lines and spotlights the host musing on the fleeting nature of the contraband circuit and delving into personal demons.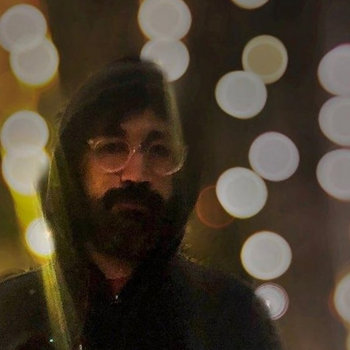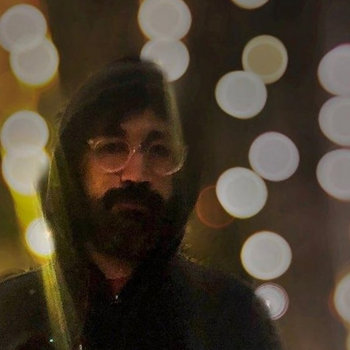 Serengeti's the gentle fall is a hushed whisper of a record that sees the Illinois-based MC pushing hip-hop into folksy territory. Backed throughout by nothing more than melancholic acoustic guitar strumming, serengeti recounts short scenes full of broken dreams that have been replaced by the minutiae of daily domestic life. "I'm not a bad man, just got a bad hand/ Every outlaw has a last stand," he relays on introductory song "richard dreyfus," before accepting life's inevitable "trials and tribulations unplanned." The intimate album gently pries into the small worlds we create around ourselves, where spray mops, new dish sets, and upstairs neighbors blocking the drain become the focus of the day. The vignettes serengeti paints are shot through with a sense of regret and resignation, casting the rapper as something akin to a lonesome hip-hop storyteller sitting on a raggedy porch swigging cheap whiskey while struggling to weigh up his lot in life.