BEST HIP-HOP
The Best Hip-Hop on Bandcamp: October 2022
By Phillip Mlynar · November 02, 2022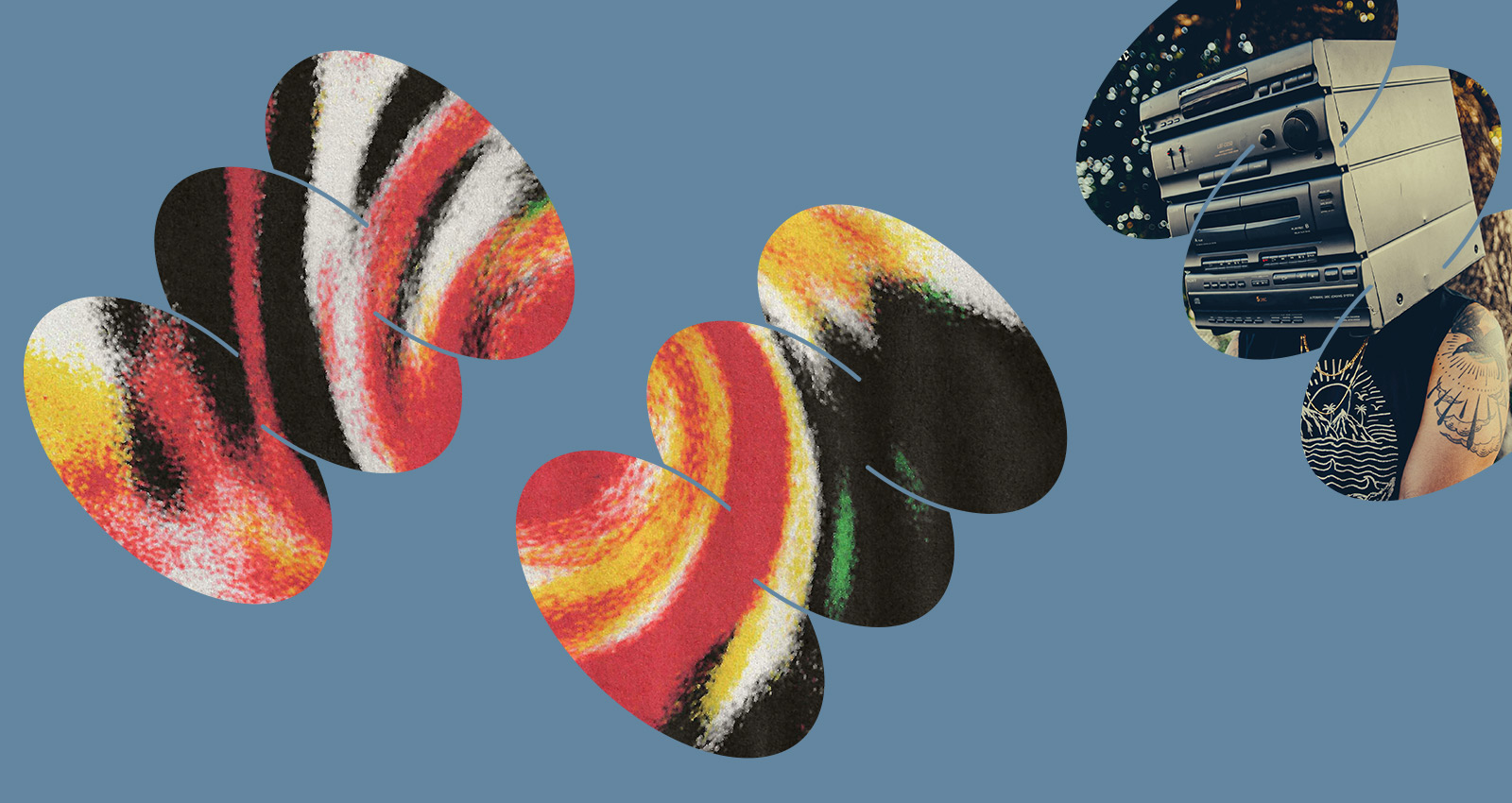 October's round-up of the ten most essential new hip-hop releases to hit Bandcamp includes a MC's nostalgic journey back to the days of crafting homemade radio mixtapes, a socio-political blitzkrieg from a fierce South Memphis spitter, plus the latest sureshot from the Backwoodz Studioz camp. We also spotlight a couple of spooked-out releases prime for the Halloween season.
billy woods x Messiah Muzik
Church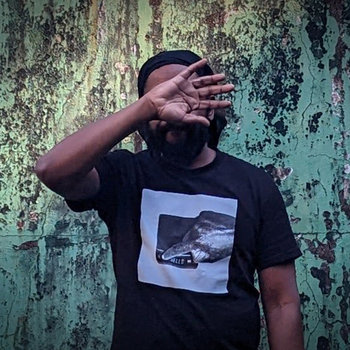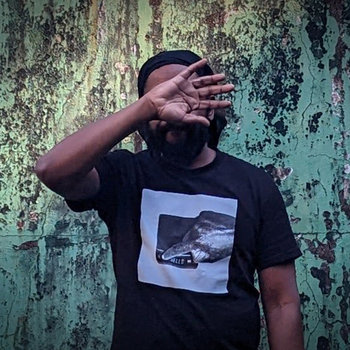 Merch for this release:
Vinyl LP, Compact Disc (CD), Cassette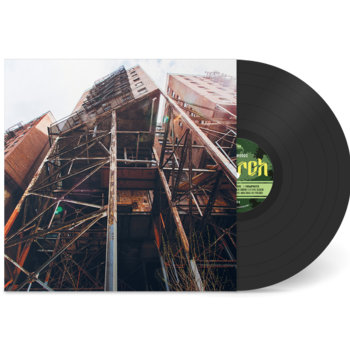 "We was raised on paraquat/ Scraped and fought/ By the grace of God, everybody else got caught," repeats billy woods on the hook to the introductory track of Church, the New York rapper's full-length collaboration alongside producer Messiah Muzik. The song's sentiment acts as an early benchmark for the way woods embarks on something akin to a personal reminisce session over the saturnine soundscapes that anchor the project. On the subsequent track "Artichoke" woods brings the economical flair of a short story writer to his opening flashback: "It's certain things you can only learn from a fist fight/ I used to use a toothbrush to keep my kicks white/ It mattered that much/ In hindsight, seems like someone else's life." Offering crucial support to woods' visions, the MC's Armand Hammer rhyme partner ELUCID graces a couple of cuts (the serenely glistening "Fuchsia & Green" and stirring closer "Magdalene"), while AKAI SOLO and singer Fielded join forces on the gothic-tinged "Classical Music." Another vital addition to the 2022 Backwoodz Studioz canon.
Channeling the Halloween spirit, REMXNG 2.1-2.4 is a gargantuan four-volume remix series of Los Angeles rap crew clipping.'s horrorcore-styled albums There Existed An Addiction To Blood and Visions Of Bodies Being Burned. Mirroring the progressively-minded mentality of group members MC Daveed and producers Bill Hutson and Jonathan Snipes, the cast of artists tasked with reinterpreting the tracks take a gleefully genre-fluid approach: Oil Thief transforms Daveed's cautionary tale of corrupt police on "He Dead" into a grinding dose of distorted funk; turntablist Baseck sculpts the original ambient menace of "Run For Your Life" into a relentless synth attack; and Negativland member Wobbly flips the vampire movie-sampling "Blood Of The Fang" into a hyperactive glitch-centric workout. Snagging the experimental crown, Bay Area-based field recording artist Cheryl E. Leonard's remodeling of "Part Of Dust" includes ambient sounds sourced from wind rustling through a Norwegian artist residency attic, an improvised flute crafted from kelp, and chatter from a rookery of baby northern elephant seals.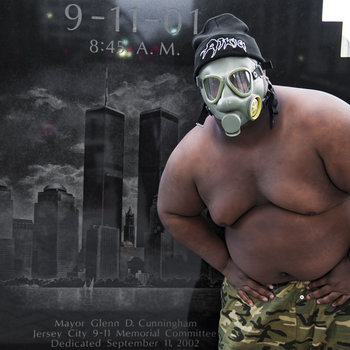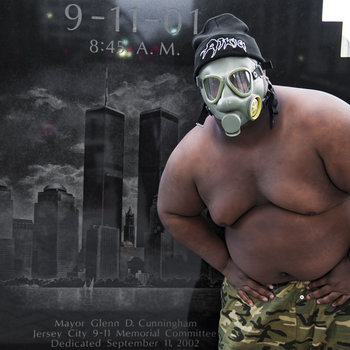 Merch for this release:
Cassette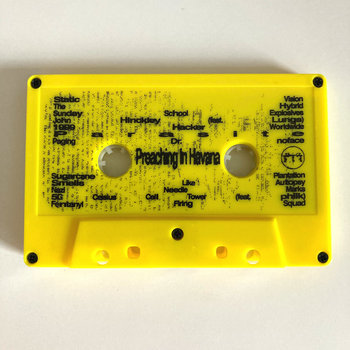 Fatboi Sharif possesses a spectral growl of a voice that gives the impression the New Jersey MC is broadcasting from some eerie hinterland that defies earthly time and space. On Preaching In Havana, the effect is even more powerfully enhanced by New York City producer noface's daringly pared-back, fuzz-laden production. "Swallowed my own tongue/ Stomach turning intervals/ Feast on my own young/ Hangman, self-loathing, scroll tomb/ Window cracked, haunted old room/ So confused," confesses Sharif on opener "Static Vision," rapping over what sounds like a blanket of hiss topped by an inverted lo-fi version of the sampled JB's horn screech that famously speared through Public Enemy's "Rebel Without A Pause." Offering smart contrast to Sharif's intense presence, svelte spot lyrical cameos arrive courtesy of phiik and Lungs, with the former adding on to the mutedly rumbling "5G Celsius Cell Tower" and the latter splattering a burst of rapid-fire syllables over the distorted buzz funk of "John Hinckley." Smartly drawing to a close at just over 22 heady minutes, Preaching In Havana is a beguiling lesson in the art of amplified minimalism.
Merch for this release:
Vinyl LP, Cassette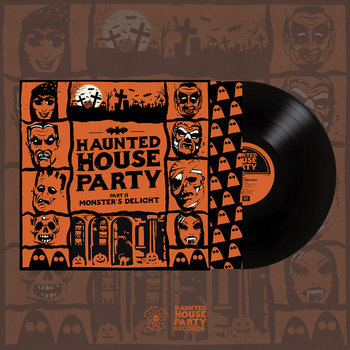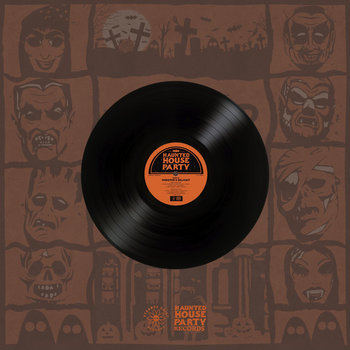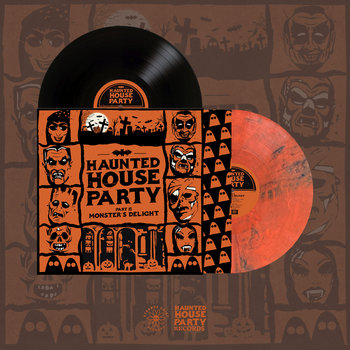 Released via the New Orleans-based Strange Daisy label, Haunted House Party's Monster's Delight delivers a series of dusty, blunted beats laced with crackly, archived-horror-flick vocal grabs. Ripe for soundtracking a fright night soirée, the project opens with ominous scene setter "a graveyard smash," where foreboding organ lines prowl around lurching drums. Elsewhere on the album, the jazz-flecked "bogie bounce" is carried by cymbals and includes a savvy beat change that brings to mind the creepy musical atmosphere of upstate New York duo The Doppelgangaz, "witches brew" conjures melancholy menace through a lonesome piano loop, and "samhains" introduces subtle psychedelic elements into the spooky mix. For committed tape heads, limited edition Halloween-themed cassettes are also available to cop.
Merch for this release:
Vinyl LP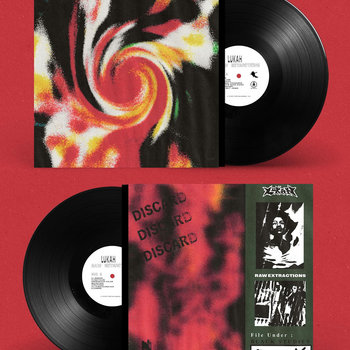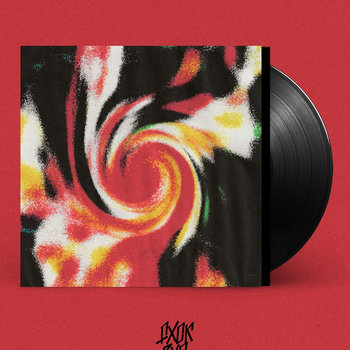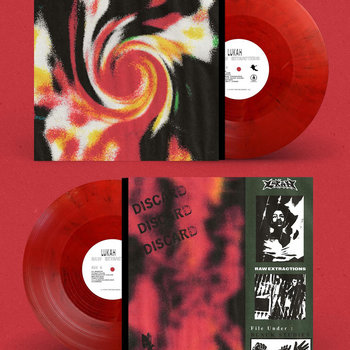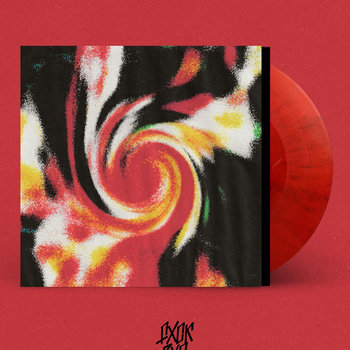 Raw Extractions extends Lukah's rich and prolific recent run of albums. Calling on an inner circle of producers that includes Cities Aviv, Deener, and Walz, the South Memphis MC relays a blend of personal, musical, and political history to a thought-provoking effect. Early on, "Flying Low" sees the MC shifting into metaphysical territory over producer Bohemia Lynch's eerily radiant '80s synths. "I am the family tree that was destroyed by past relatives/ The fake initiative that was forced to teach us irrelevance," seethes Lukah before proceeding to rattle off a barrage of charges at organizations pushing "twisted information" for self-gain and those profiting from being a "counterfeit explorer." Adding a sense of hip-hop authority to the project, snippets of sampled speeches from revered artists Chuck D, KRS-One, and GZA are dotted between tracks, while the late album cut "I'll Always Love Her" adds on to Common's classic "I Used To Love H.E.R." ode to hip-hop in a refreshingly nuanced fashion.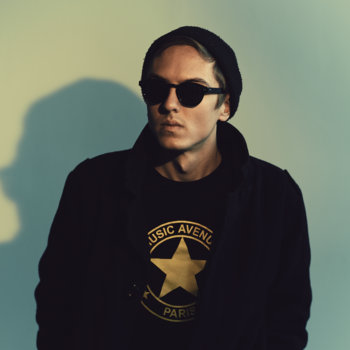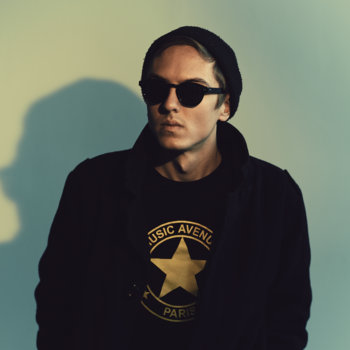 Merch for this release:
Compact Disc (CD), Vinyl LP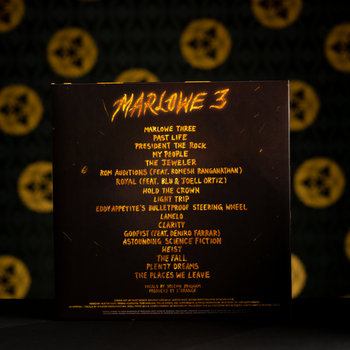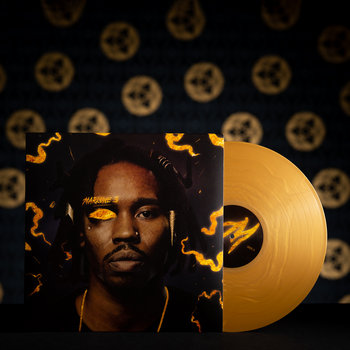 The third installment in North Carolina MC and producer duo Solemn Brigham and L'Orange's Marlowe series seamlessly maintains the sterling quality of their previous outings. "I can show you when to spin and when to throw down/ Set you on your block and make your partners more proud/ Where I'm from they cover me so much that I drown/ Know you want the spot but don't nobody tell how," raps Brigham on early cut "Past Life," before sketching out the parameters of his hustling mentality and issuing a warning: "Know some people coming up but they ain't living what they claim." Across the album, L'Orange's production fuses bluesy dust-coated loops that exude a lonesome quality with hefty drum patterns. Adding support to Brigham's assured words on the project, Blu and Joell Ortiz team up to bless the horn-powered "Royal," while fellow North Carolina representative Deniro Farrar delivers a gravel-voiced sermon to a background of low-slung dusky guitar on "Godfist."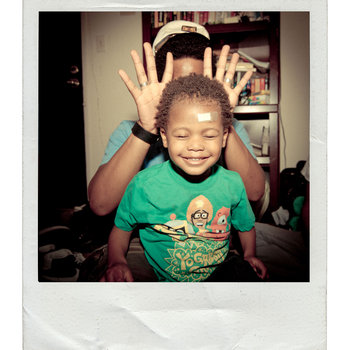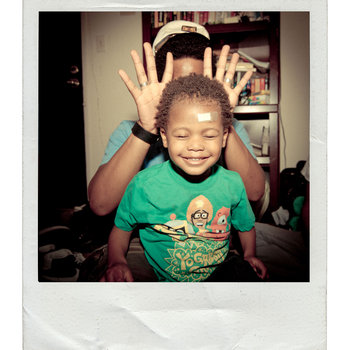 Merch for this release:
Vinyl LP, Cassette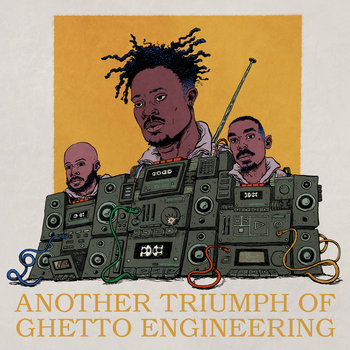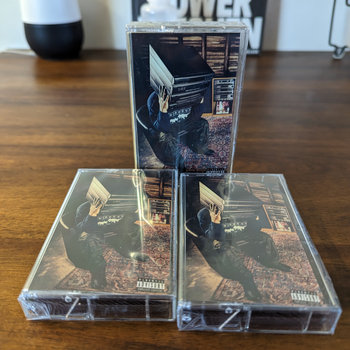 Open Mike Eagle's 2020 offering Anime, Trauma and Divorce explored the feelings of confusion and disorientation that come with a relationship breakup, but the Los Angeles-based MC's 2022 follow-up a tape called component system with the auto reverse is a warmer nostalgic journey. Taking inspiration from handmade mixtapes Eagle used to make while listening to Chicago's WHPK college radio station in the late-'90s, the album employs archived snippets from those tapes to gel the project together. Calling on a production cast that includes Madlib, Child Actor, and Diamond D, Eagle relays tributes to departed hip-hop supervillain MF DOOM ("For DOOM"), revisits the early isolation of the pandemic ("Peak Lockdown Raps"), and weighs up his relocation from Chicago to L.A. ("Crenshaw And Homeland"). Fortifying Eagle's own verbals, R.A.P. Ferreira, Still Rift, and Video Dave help to embellish the tranquil "Multi Game Arcade Cabinet," while billy woods and ELUCID bring their lyrical gravitas to the angular piano chops of mid-album standout "Burner Account."
Merch for this release:
Compact Disc (CD), Vinyl LP
Shadow Self is an album that backs Nebraska wordsmith Sleep Sinatra's ruminative verses with a collection of dusky, bass-helmed beats provided by Virginia-based producer and Mutant Academy member Ohbliv. "Possess imagery/ My ideology spark the chemistry/ Feeling like I've been here for centuries/ Just let me know the play and we can run it up endlessly," opens the MC on "Level Zero," as a backdrop of rustling acoustic guitar prompts the sort of Hennessy-stained soul searching that recurs across the album. Offering support to Sinatra's words, Archibald SLIM and Aakeem Eshu pass through the bittersweet soul workout "Spirit Body House Party Cipher," a granular-voiced Obijuan brings his presence to the nervy and simmering "Range Day," and the Bruiser Brigade's J.U.S. appears on the crucial, blues-tinted "Doors Of Perception."
Merch for this release:
Compact Disc (CD)
Following a couple of 2021 releases recorded alongside Navy Blue (Half God) and NAH (Telephonebooth), Wiki keeps faith with the format of entrusting a single producer to craft an entire album by collaborating with New Jersey beatsmith Subjxct 5 for Cold Cuts. Partly styled as a tribute to the mixtape era—complete with Subjxct 5 hollering energized ad-libs between tracks—the stalwart New York City MC aptly demonstrates his signature gnarly flow and ability to relay compactly-composed verses that detail his wandering mind's thoughts. Early on, the undulating six-minute "My Life" hosts the MC facing up to taunts targeting "the way I look/ My unibrow/ The way I spit/ The way I live/ Calling Wiki Frida," before defiantly stating: "I'm embracing it." Mid-project moment "The Fonz" furrows further into autobiographical territory, as the MC reviews hardscrabble formative days over Subjxct 5's frost-laden synth refrain. Solidifying creative connections across Wiki's prolific discography, previous collaborative spar Navy Blue also pops up during the album's home stretch to add his sage vocals to the meditative "One More Chance."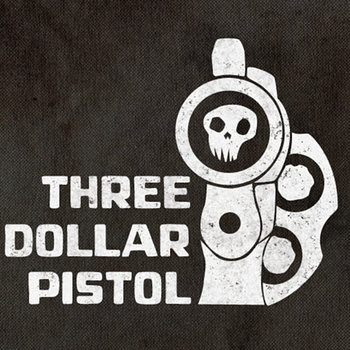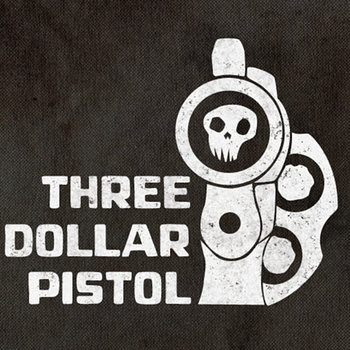 Merch for this release:
Vinyl LP, Cassette, Compact Disc (CD)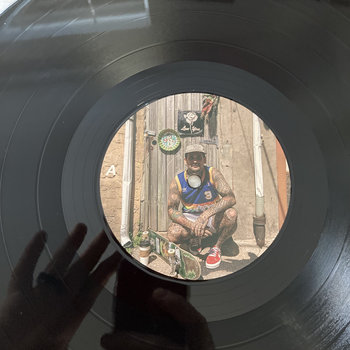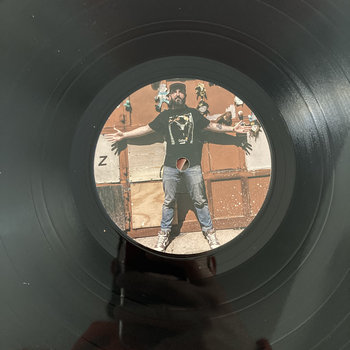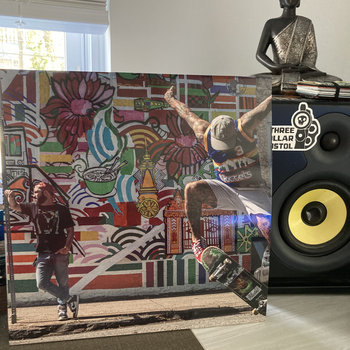 The latest collection of self-styled, number-one-bourbon-general Zilla Rocca's South Philadelphia dispatches arrive backed by soul-dripping production courtesy of andrew. "Sign of maturity/ Rap never taught me nothing morally/ It cut down my crew and charged recording fees/ At least I know I'm nice now/ '09 trying to be Elzhi/ You trapped in the '90s, but you can't tell time," raps Rocca on early track "Draper Papers," condensing the MC's blend of throwback references and wry rap-centric musings over a blend of thudding drums and bittersweet horns. Supporting Rocca's verses, Curly Castro and Rich Jones guest on the palpably swaying "Rain Delays," Teller Bank$ commandeers the curt "Teller's Lament (Interlude)," and PremRock teams with ALASKA on "No One Cooks On Friday" as the trio of MCs count life's humble blessings over a honeyed guitar-infused groove.