BEST HIP-HOP
The Best Hip-Hop on Bandcamp: October 2021
By Phillip Mlynar · November 03, 2021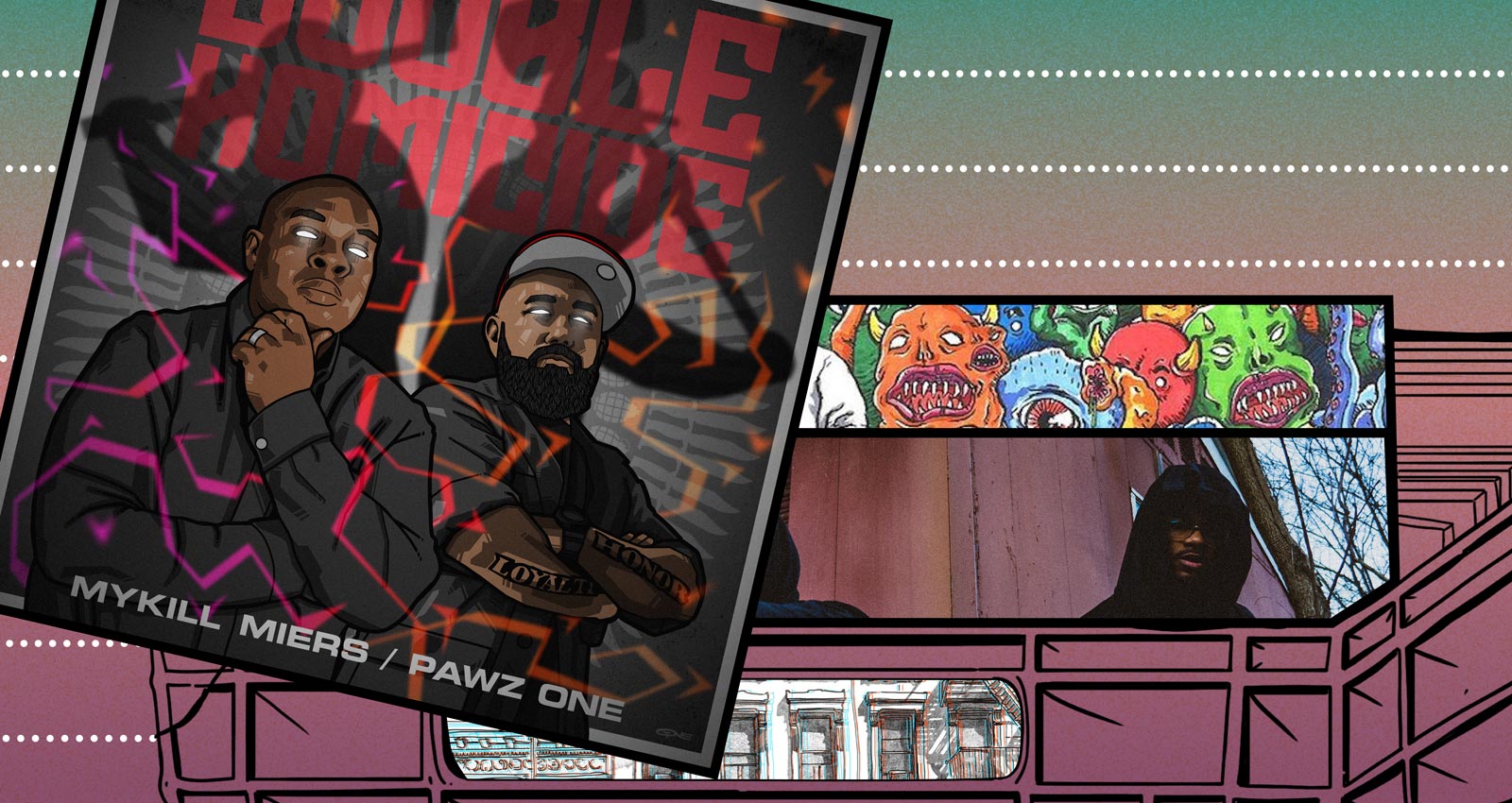 October's deep dive into the ten most vital new hip-hop releases to hit Bandcamp includes a spotlight on the role of a hidden Brooklyn-based recording studio, a glitchy sonic sketchbook from a Chicago wordsmith, and a mammoth compilation that showcases the eclectic range of the contemporary rap scene. We also delve into a grisly West Coast lyrical slaughter session ripe for soundtracking any Halloween revelry.
Bronze Nazareth & Roc Marciano
Ekphrasis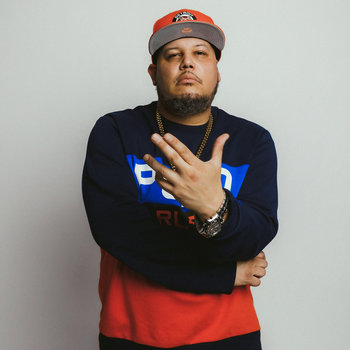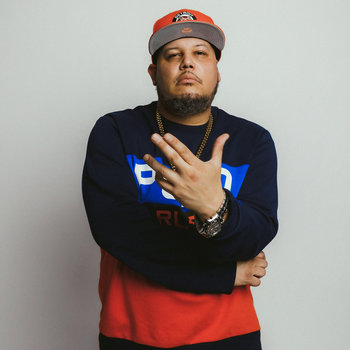 Since dropping the peerlessly influential Marcberg album back in 2010, Long Island MC and producer Roc Marciano has been prospering as a spiritual godfather to the grimiest trenchant of the underground hip-hop realm. For Ekphrasis, Marciano takes on a beatmaking role, serving up a dozen shadowy backdrops for Detroit-based, Wu-Tang Clan associate MC Bronze Nazareth. (The duo previously connected back in 2005 on the title track to the Think Differently Music: Wu​-​Tang Meets The Indie Culture experiment, which featured Marcy spitting over Nazareth's soul-rooted production.) Early on, Nazareth is prompted by the rattling percussion and sinewy synth riff fueling "Brass Jehova" to weave in a reference to author Robert Greene's The 48 Laws Of Power and brag, "Marcy rocked up the beats, he know I followed the code." Across the album, Nazareth's astute penmanship is supported by select verbal cameos including Fashawn appearing on the volatile guitar-infused "Fanta 6," Boldy James issuing Motor City corner decrees on "Nosebleeds," and Killah Priest joining Marciano on the nervy "Papayas '21." Closing the release on a philosophically-inclined note, "Epilogue" breaks down the meaning of the album's visual art-centric title over a contemplative piano loop.
Merch for this release:
Compact Disc (CD), Vinyl LP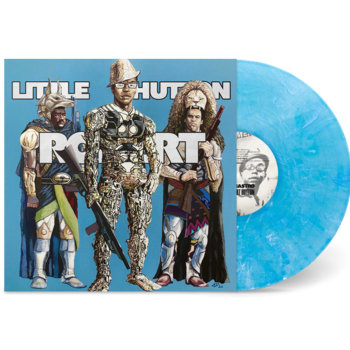 Philadelphia-based, Bajan-American rapper Curly Castro is blessed with a megaton-powered voice that commands instant attention when it booms onto a track. Matched by equally forceful production delivered by a roll call of sonic allies that includes Messiah Muzik, Jason Griff, and Quelle Chris, the album is named in honor of Black Panther activist Bobby Hutton and showcases the politicized strain of Castro's verbal venom. For a snapshot of the MC's impactful agenda, head to "Black August In IIII Parts," where Castro blends together nods to historical figures with references to vintage rap lines from Nas, KRS-One, and Public Enemy over deftly-morphing production courtesy of August Fanon. Bringing the album to a heady, high-octane, concluding note, final cut "Owens" corrals ALASKA and Skech185 to bring supporting lyrical fire to a track powered by producer DOS4GW's exhilaratingly corrosive, clattering percussion.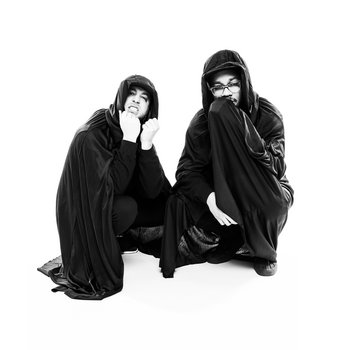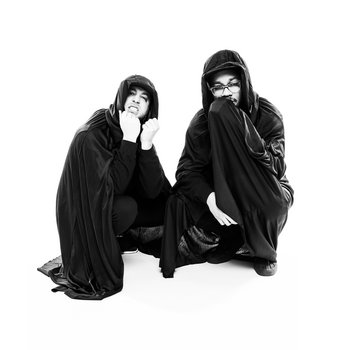 The Black Cloak Lifestyle chronicles continue with the final installment of EP and Matter ov Fact's G Pack franchise, from the upstate New York duo. Beats that posses a melodious thump fuel the sonically accomplished project. Early cut "Fit 2B Tied" rolls with an angular piano chop before introducing a subtle chord change to gently lift the eerie mood; "Dust Mites" furthers the Dopp Gang's knack of utilizing static to equal parts soothing and disturbing effect; and the freakish metronomics of "Fried Hard" encourage EP's lyrical references to glitchcore and his rhyme partner's boast about the group's status as "the first interracial, cloaked out, producer-rap duo." Condensing the Doppelgangaz's mighty outsider agenda into a soundbite, mid-project cut "Triple D" bops along with vibrant P-funk panache and coins the triumphant credo "dip, dumpster dive, anti-socialize."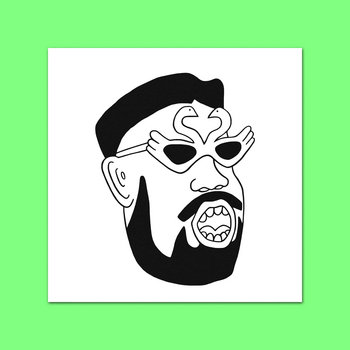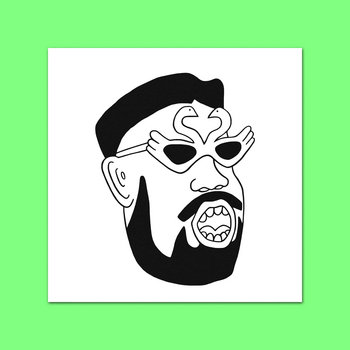 Merch for this release:
2 x Vinyl LP, Compact Disc (CD), Cassette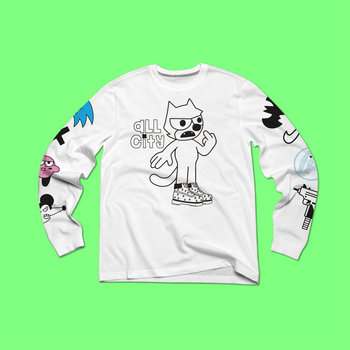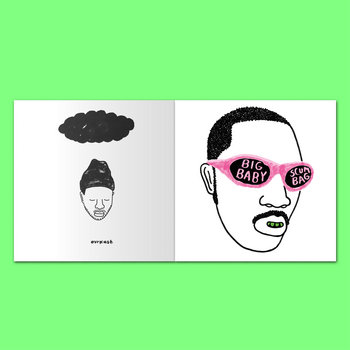 The second installment in the Gangster Music series of compilations sees the Toronto-based illustrator Gangster Doodles again playing a curatorial role, blending together tracks from established figures including Dâm-Funk, Open Mike Eagle, and Black Milk with a sprinkling of underground staples and buzzing MCs. Embracing an enthusiastically eclectic bent, the mammoth project hits home with a funk-forward grab bag of contemporary hip-hop styles and production techniques. The aforementioned Dâm-Funk opens proceedings with the ambient synth-centered "Allies," paving the way for Ovrkast to grace the mesmerizing "Oof!" with words of one-upmanship before Woodie Smalls brings taut and angst-ridden phrasing to the trap-tinged "Get Straight To It." Gangster Doodles smartly breaks up MC-commanded tracks with instrumental moments of respite; Brussels-based ShunGu's "Lovin'" ushers in sultry '70s soul vibes, and Teebs conjures tranquil visions on the delicate mid-album cut "Walk." Bonus activity time: Physical versions of the album come complete with feline-themed cover art that you can color in yourself.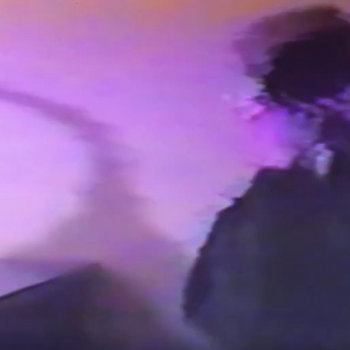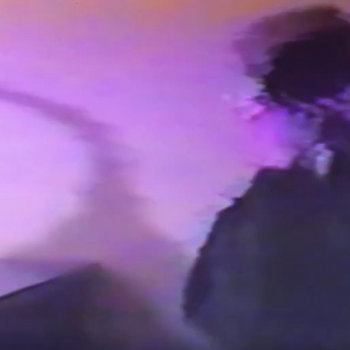 Merch for this release:
Cassette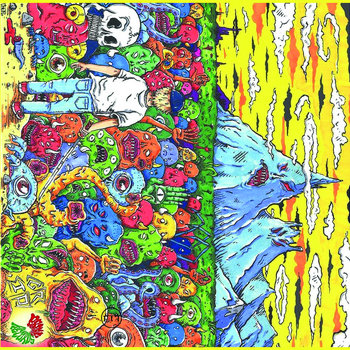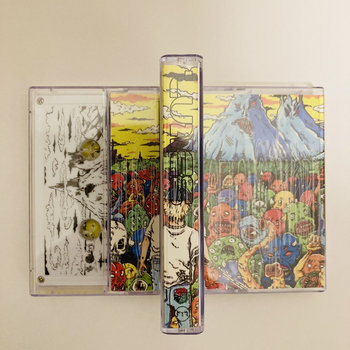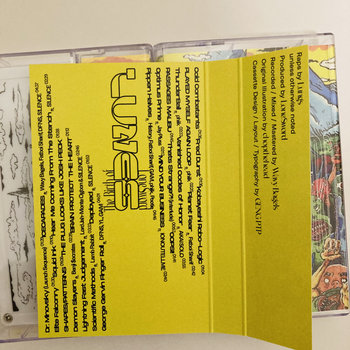 The video to Lungs's "ThunderBall" features the New York City spitter sauntering around a Brooklyn neighborhood alongside fellow MC phiik and firing off a barrage of fast rap-styled lines to a soundtrack of a bittersweet, swaying soul loop. The agenda is clear: No special effects—just beats, life, and rhyming. The rest of the gargantuan The Birth Of LoneSword follows the same dogma, presenting Lungs's densely-composed bars over self-crafted backdrops that favor freakish ambience and snippets of warped melody. With Lungs frequently calling on allies from the Tase Grip collective, an expansive roll call of MCs fortifies the project, with AKAI SOLO blessing the askew piano loop that runs through "Vanished Codes Of Honor"; S!lence adding on to talk of secret service agents and reptilians on "Hear Me Coming From The Stench"; and phiik showing up again on "PLAYED MYSELF AGAIN LOOP," where the two verbalists sound as if they're trading verses while hovering on a teleportation pad. Pushing home the collective spirit of The Birth of LoneSword, "ICECAPADES" adds the talents of Wavy Bagels, Fatboi Sharif, and DFNS to the mix as Lungs leads the artillery charge and warns of dispatching "explosive objects sent to a random address."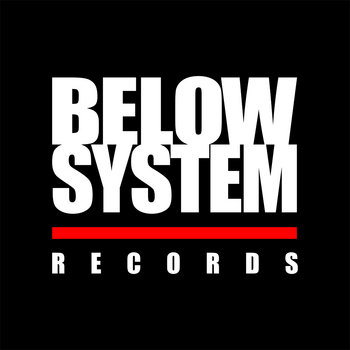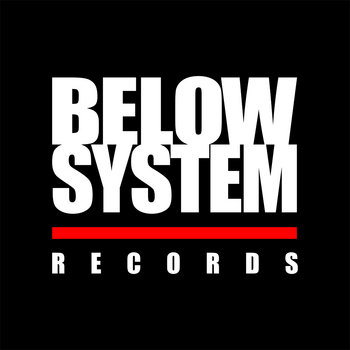 Merch for this release:
Vinyl LP, Compact Disc (CD)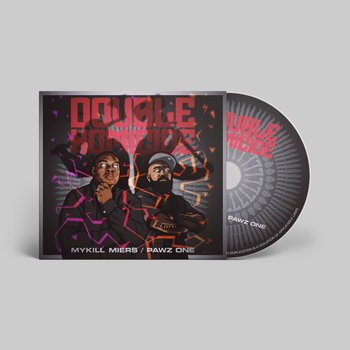 Double Homicide teams grisly Los Angeles MC Pawz One with West Coast indie rap veteran Mykill Myers, with the latter channeling the spirit of the Halloween season by appropriately styling himself as the Hitchcock of hip-hop. Calling on a production roster that includes Default Beats, Science, and DJ Ray Swift—along with bristly cuts and scratches from a turntablist squad headed up by Lootpack co-founder DJ Romes—the pugnacious project is fueled by stony grit-sodden drums topped with shady piano refrains. Opening moment "The First 48" lays down an uncompromising template, as the duo rattle off grisly threats to industry foes and "fake drug smugglers" alike while invoking the use of voodoo dolls to dole out vengeance. Adding an extra level of verbal punishment to the proceedings, East Coast stalwarts El Da Sensei, Edo.G, and Ruste Juxx glower through the project, with the latter bringing his menacing presence and super gruff timbre to the dank boom-bap workout "Triple Murder." 
Merch for this release:
Cassette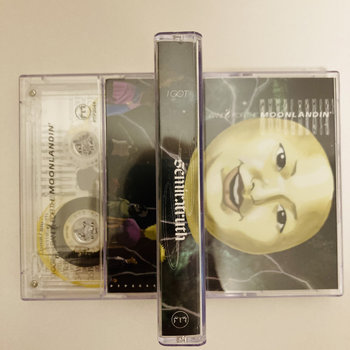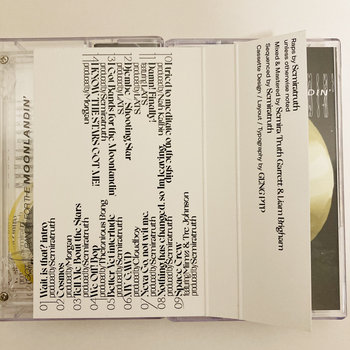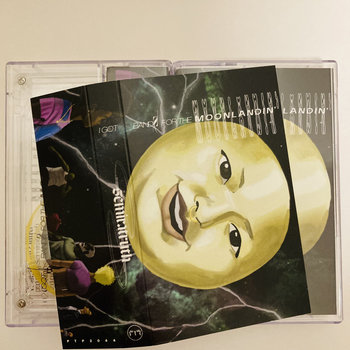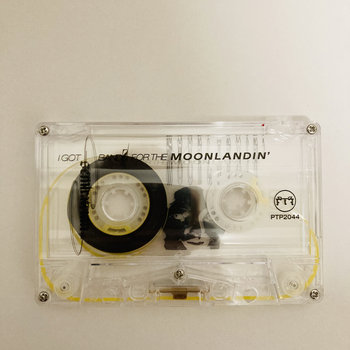 Following February's intoxicatingly soothing nine-track MIRA, Chicago lyricist and producer Semiratruth returns with the gleefully glitch-flecked I GOT BANDZ FOR THE MOONLANDIN'. "Give me my flowers while the plant grow," hollers the limber rapper with defiant conviction on "Cosmos," an agenda-setting early track that's carried by a rousing brass riff hooked up by producer Morgan. Swaying earnestly between issuing proclamations of resilience and grappling with moments of vulnerability, there's an intimate but simultaneously resolute hue to Semiratruth's songwriting: The seductively disorienting backdrop of "i tried to meditate on the ship" has the MC attempting to navigate a "mind playing ping-pong," but by the time of luminous closer "I KNOW THE STARS GOT ME!" there's talk of calling out government surveillance and Semira anointing herself to behemoth status. Lyrically nourishing and sonically explorative, I GOT BANDZ FOR THE MOONLANDIN' is a stylistically fluid gem of a hip-hop release.
Merch for this release:
Vinyl LP, Compact Disc (CD)
Tucked away in the building that used to house the now-shuttered Brooklyn music venue Southpaw, engineer and producer Steel Tipped Dove's studio has become a staple recording spot for a stream of revered hip-hop musicians. With a title alluding to artists being buzzed into the premises, Call Me When You're Outside takes shape as an audio documentary of sorts that spotlights key faces and voices that have benefitted from Dove's canny audio smarts. Introductory statement "Kingston" pairs billy woods's reflective lament with ethereal vocals from KeiyaA that swirl around crashing drums tempered by heavenly clusters of keys. Next up, ELUCID traverses through the craggy "Warner Wolf" to temper thoughts of a judgment day with a pledge to play De La Soul to his child. Additional vocal contributions across the release include Fat Tony, The Koreatown Oddity, and Pink Siifu. Dove's beatmaking style fuses grit-stippled drums with otherworldly sprinkles of synths to conjure an atmosphere that's psychedelic yet grounded.
Wiki
Half God
Merch for this release:
Book/Magazine, Vinyl LP, Compact Disc (CD)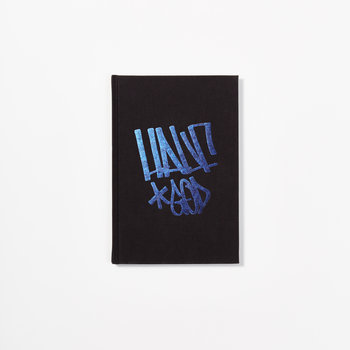 Former Ratking frontman Wiki's Half God, calls on Navy Blue to deliver a series of soul-anchored production backdrops that assist the devout New York MC as he holds a mirror up to his life and industry moves to date. Following the tense siren-spiked opener "Not Today," Wiki exercises his conceptual streak on "Roof" as he searches for sanctuary and privacy in a claustrophobic cityscape where physical and mental space is often non-existent. Supportive voices across the 16 song project come courtesy of Navy Blue stepping out of his producer's role to embrace the mic on uplifting track "Can't Do This Alone," Earl Sweatshirt invoking visions of gazing towards the sun on "All I Need," and Remy Banks joining the host MC to weigh up the dynamics of legacy on the gnarly, stripped-down, 3rd Bass-referencing "Gas Face." Pushing home the self-reflective glint that shines through Half God, late-album cut "Promised" features Wiki glancing back over his career and resolutely vowing, "At least I maintained my message/ And when I changed and I realized the pain I caused, confessed it/ All my flaws is on my setlist." Real talk from a bona fide MC treasure.
Merch for this release:
Compact Disc (CD), Cassette, Vinyl LP
Back in March, YUNGMORPHEUS teamed up with producer ewonee from the Mutant Academy to craft the harmonious Thumbing Thru Foliage album. For Affable With Pointed Teeth, the grainy-voiced Los Angeles MC puts faith in the same structural set up, this time calling on Filipino musician Eyedress to craft the sonic soundtrack to his spiritually blunted dispatches. Released on the London-based Lex Records, the album spotlights Eyedress amplifying YUNGMORPH's syrupy-thick timbre by delivering a collection of unhurried backdrops that glisten with coy snatches of lilting melody. "As a youth I was independent/ No rules, I was trying to get it/ Haven't seen my home in a minute/ White boys pushing out the tenants," raps YUNGMORPH over the warm tropicália-leaning backdrop of "Reverse King's Gambit," calmly condensing his trademark blend of autobiographical peeks and worldly commentary while furthering his status as a revered lone-wolf rapper.