BEST HIP-HOP
The Best Hip-Hop on Bandcamp: October 2020
By Phillip Mlynar · October 27, 2020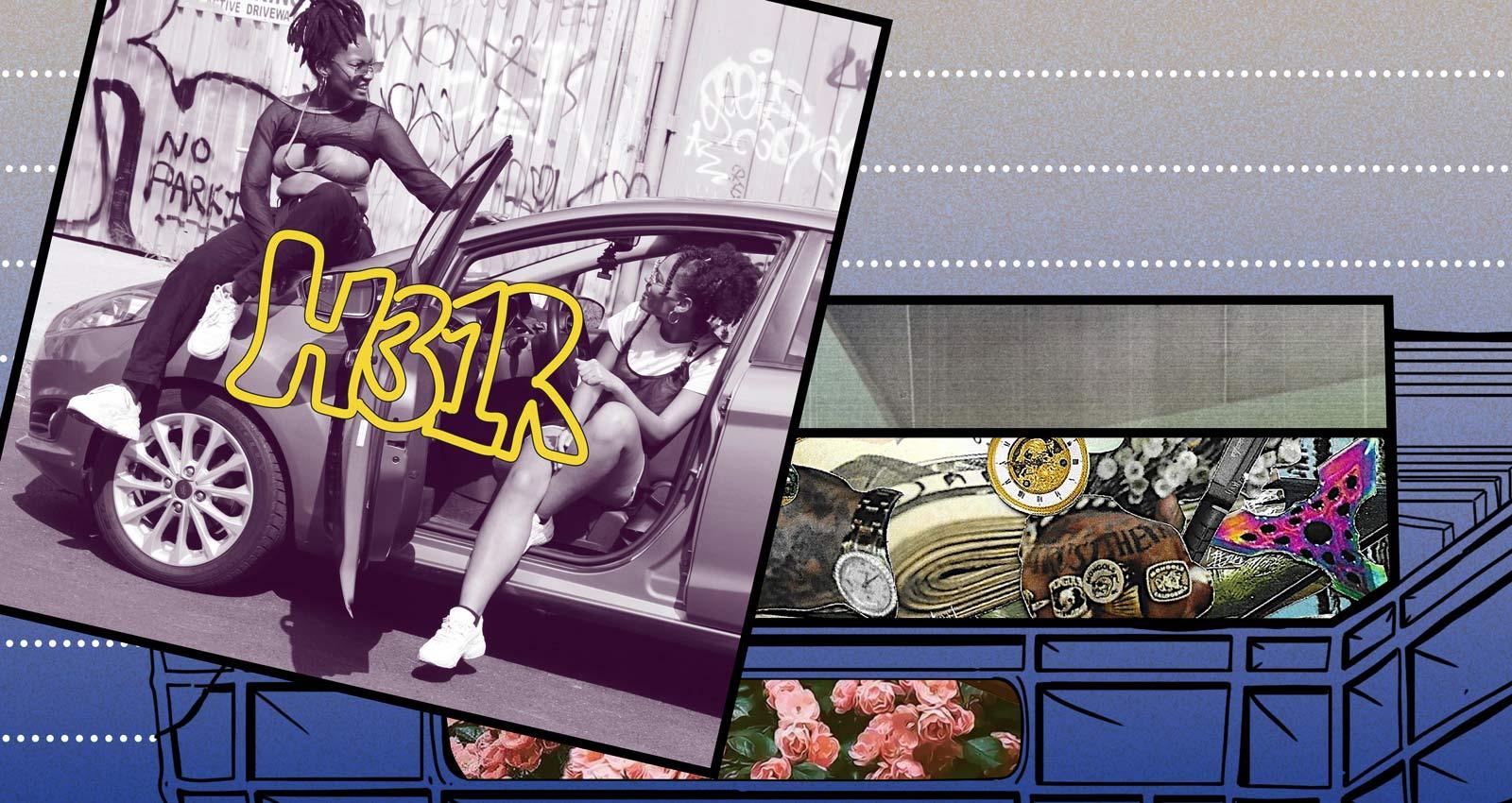 October's spotlight on the ten best new hip-hop releases to hit Bandcamp includes a heartrending recapping of the worst year of an art rap bastion's life, the sequel to a progressive Los Angeles troupe's ode to the cult horrorcore sub-genre, and a Houston MC's deep dive into the realm of hip-hop story-telling. We also spotlight a melodically rich album executive produced by Little Brother's Phonte Coleman.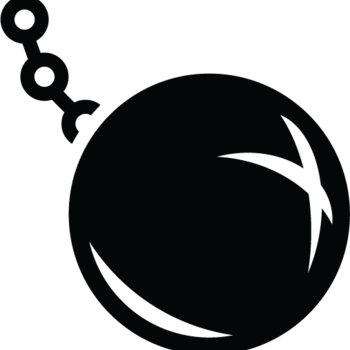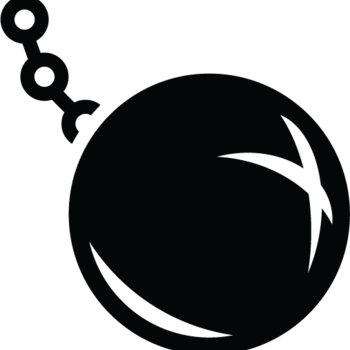 Merch for this release:
T-Shirt/Apparel, , Compact Disc (CD)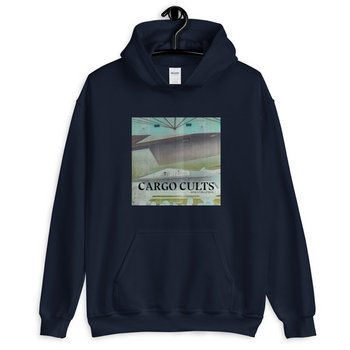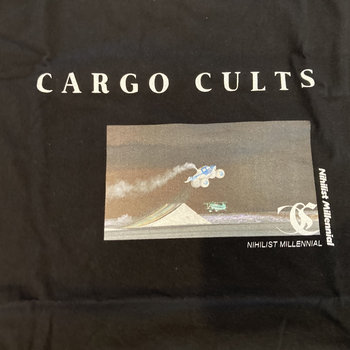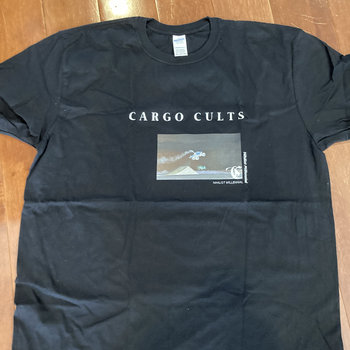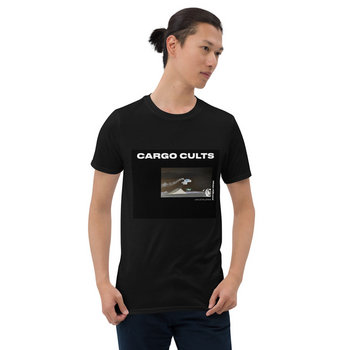 There's a lot of politics fueling Nihilist Millennial, a collaborative project between New York MC Alaska and South Philly's Zilla Rocca, who have teamed up as Cargo Cults. Feisty early track "Reign Of The Tech" delves into invasive consumer technology; "All Power To All People" spotlights the use of social media as a tool of protest; and the slinky jazz-flecked "Woke Is The New Mixtape" examines abuse of executive privilege and ends with the cry, "I'm shocked that you're shocked that Presidents are liars." Beyond the prickly politics, the album also exudes a lot of fondness towards hip-hop history and culture, with Alaska gleefully dropping references to early '90s experimentalists Son of Bazerk and name-checking golden era Philly duo Cash Money and Marvelous amid his vitriol. "Out in front of Nuyorican, chop it up with Beans quick/ Like, yo, I'm a rock it this summer, that blue and cream skit," he raps over the dramatic strings and ominous piano that fire "My G Is Too Futuristic," smartly tying together vintage Wu-Tang Clan with the New York City open mic scene of the '90s to convey a deep commitment to the art form.
Merch for this release:
2 x Vinyl LP, Cassette, T-Shirt/Apparel, Compact Disc (CD)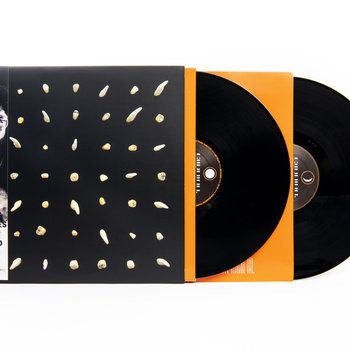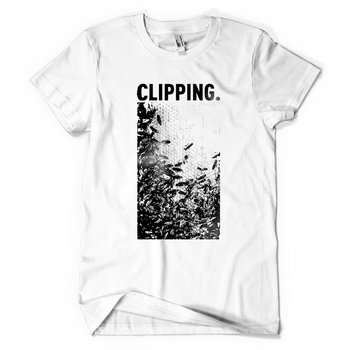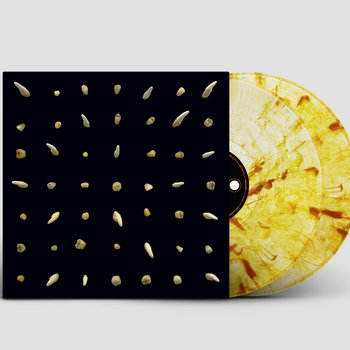 Visions Of Bodies Being Burned is the sequel to last year's horrorcore-themed There Existed An Addiction to Blood from the Los Angeles-based clipping. The project's liner notes boast about providing "an even higher body count, more elaborate kills, and monsters that just won't stay dead." It's an accurate brag: Daveed Diggs recounts innovative gory stories over production by William Hutson and Jonathan Snipes that incorporates movie soundtrack tricks to convey a nervy atmosphere of impending danger. "Swiss-cheesed the brother already half dead/ Brain leaking out a hole in his forehead," threatens Diggs on "Say The Name," which samples a line from the Geto Boys' classic "Mind Playing Tricks On Me" for its hook. Adding to the fright night kicks, "Check The Lock" updates deceased Oakland rapper Seagram's "Sleepin' In My Nikes" track, "Pain Everyday" incorporates electronic voice phenomena (EVP) recordings into its hectic sonic fabric, and "Eaten Alive" includes additional guitar from Jeff Parker that causes the track to erupt into a possessed-sounding hip-hop free jazz session.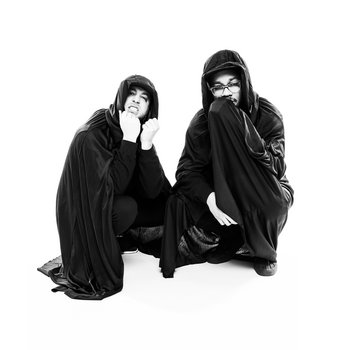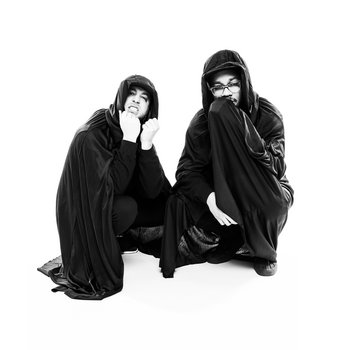 Dumpster Dive unearths 11 previously unreleased tracks from the dusty vault of the upstate New York-based Doppelgangaz. Presenting cuts that date back to 2014, the collection acts as a potent summation of the wantonly oddball world the duo of EP and Matter ov Fact inhabit—a realm where an embrace of an outsider lifestyle is spiked with references to the gastronomic arts and off-kilter sexual pursuits. The production bounces from tracks that exude a hissing, static-crusted menace—like the gnarly opener "Fire W Fye," where MoF brags that he's "navigating the game, there's a science to it like pouring Guinness"—to carefree moments embellished with synth refrains and guest R&B vocals from Thonio, who appears on a trio of cuts including the buoyant "Come See Me." Nodding to the Dopp Gang's resourceful life philosophy, the creepy piano-spiked "Frugalin'" spotlights the duo going all out to dodge paying sales tax and handing over a fistful of quarters to settle a dinner bill, while on the whimsical-sounding "Balderdash" they gleefully commit "Fairway fraud" by donning 22-pocket State Property brand jeans and setting out to "terrorize the canned foods department."
Merch for this release:
Vinyl LP, Compact Disc (CD), T-Shirt/Apparel
Exotica is Houston gem Fat Tony's salute to hip-hop's story-telling heritage. Inspired by albums including The Great Adventures Of Slick Rick, the project opens with "What Wake You Up," where Tony and the album's sole guest, Bun B, sketch vignettes that muse on the motivation for various characters to make it through the average day. Produced by GLDNEYE, the project's narratives play out over vibrant backdrops that fuse snapping drum lines with melodic flourishes: On "Gambling Man," the MC relays the tale of a trickster named Johnny over hazy synths; "Feeling Groovy" recounts a lustful pursuit set to sultry dabs of bass; and the salubrious "Back In The Saddle" rolls out svelte accounts of a series of souls sticking to their goals and overcoming setbacks. To catch Tony's story-telling chops in full flow, seek out "Jeremy Bixby," where the MC traces the rise and fall of a local politician over nostalgic '80s-sounding synths.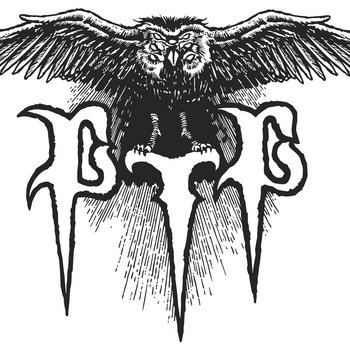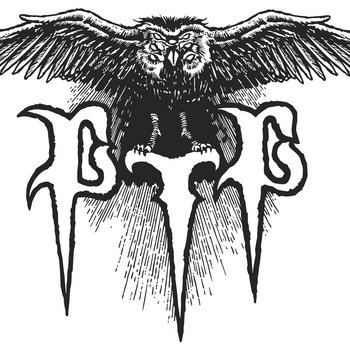 Merch for this release:
Cassette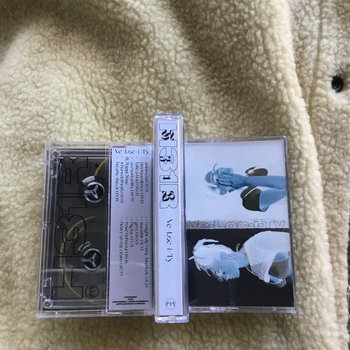 The 12-track Ve·Loc·i·Ty brings together the talents of poetical Brooklyn spitter maassai and New Jersey-based beatmaker JWords. The production across the album is a marvel of gently disorienting beat science, with swaying layers of hovering synths often panning subtly from left to right to create an intoxicatingly woozy effect. As the project progresses, there's a marked increase in momentum. Where opening song "antisocial" is like a hushed rap lullaby cushioned by cozy bass tones, the climatic run of "big luv," "toxic behavior," and "heavy on my crown" nod to Detroit techno, electro and drum & bass influences respectively, complete with the fleet-tongued maassai deftly adapting her flow to match the ramped up tempos. Throughout the album, maassai strives to promote a message of self-belief—a sentiment summed up by her words on the aqueous "breathe thru it" where she raps, "Be who I wanna be/ I am an entity/ And I don't even need external validation as long as I'm feeling me."
Merch for this release:
2 x Vinyl LP
Don't Feed The Monster is New York City wordsmith Homeboy Sandman's most personal and vulnerable album to date. Produced by Quelle Chris, the project opens with "Trauma," where the MC documents a starkly earnest account of growing up surrounded by sexual abuse and toxic masculinity. "My father always taught me men are not supposed to cry/ So every bit of pain I ever had I locked away/ But now I'm here to let you know that that is not the way," raps Boy Sand over a viscous backdrop of resonant bass and slurry drums. As the album unfurls, Sandman expresses his insights on the destructive nature of human denial and delusion ("Extinction"), confronts personal fears ("Don't Look Down"), and digs into the harmful nature of succumbing to "the number one killer for folk that never slow down" on the spacey "Stress." Concluding with the uptempo "Straight," a sense of acceptance eventually emerges from out of the preceding self-therapy and soul searching, with Sandman successfully embracing a new mantra over scuzzy strains of guitar: "The old me don't owe me/ We all make mistakes/ The new me's the true me/ Since all fears been faced."
Merch for this release:
Vinyl LP, Compact Disc (CD), T-Shirt/Apparel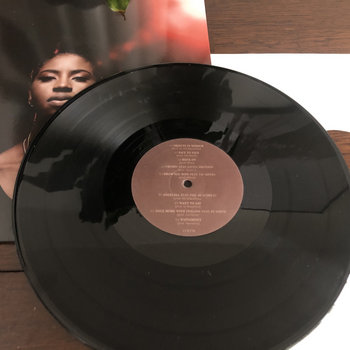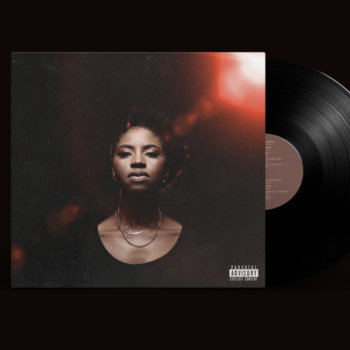 Los Angeles-based Lyric Jones' CLOSER THAN THEY APPEAR is a soulful and self-reflective account of the MC and drummer taking stock of her life and music career. Executive produced by Phonte—who plays a recurring role as a background vocalist across the project's nine tracks—Jones embraces the lush string-infused "Face To Face," confessing, "In the mirror staring face to face/ The daily paper chase/ Transformation's taking place/ Call it amazing grace." On "Rock On" the MC relays a gamut of vintage hip-hop references—including name-dropping First Priority artists MC Lyte and Audio Two—over an entrancing blend of lavish melody lines and crunching drums hooked up by Nottz, while vocal guests include Vic Mensa showing up on the disco-influenced "Show You How" and Little Brother dropping verses on the luxurious synth-helmed "Cruisin'." Showcasing the range of Jones' talent, the album's closing moment, "Waitaminit," ushers in neo soul influences and spotlights the vocalist confidently breaking into a hypnotic sing-song flow.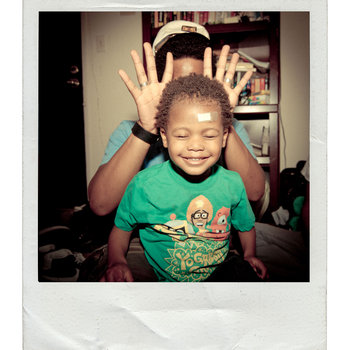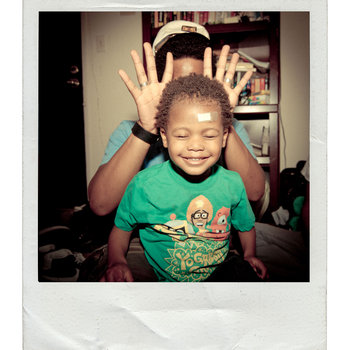 Merch for this release:
Vinyl LP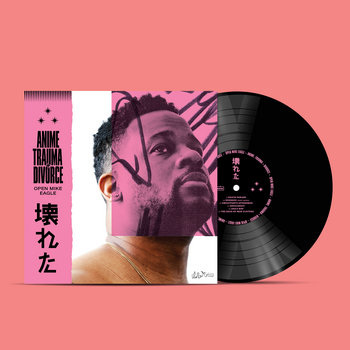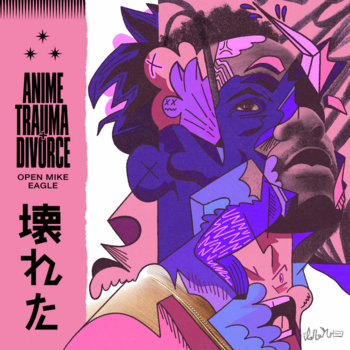 On 2017's critically-acclaimed Brick Body Kids Still Daydream, Open Mike Eagle used the symbolism of the physical destruction of the Robert Taylor Houses in Chicago as the basis for his art rap verses. But for Anime, Trauma and Divorce, the Los Angeles-based MC has written from a rawer and more intimate standpoint, casting the album's songs as a stark reflection on how a series of personal and professional setbacks added up to him experiencing the worst year of his life. Opening track "Death Parade" sounds like the MC is engaging in a therapy session with himself, as he weighs up blame and culpability over producer Caleb Stone's luminous bass tones and silky swathes of synths. At times the album radiates a feeling of being lost, like on "Sweatpants Spiderman," where Eagle attempts to take his first steps and move on after a relationship ends; elsewhere, the rapper is in a pensive and rueful mode, looking back on the disappointment of hearing that Comedy Central would not be renewing his stand-up show, The New Negroes, on the lonesome-sounding "Everything Ends Last Year." Consider Anime, Trauma and Divorce a starkly earnest collection of refreshingly vulnerable rap songs from one of hip-hop's bravest voices.
In the album notes to Sa-Roc's The Sharecropper's Daughter, the impassioned Atlanta-based rapper explains that the album's title "speaks to my father's actual beginnings on a Virginia tobacco farm where his family sharecropped." Over impactful electro-tinted sonic backdrops provided by Sol Messiah, the fiery rapper proceeds to build on her family's history to tackle issues of social injustice and consider the concept of legacy in the modern world. "Follow me/ I am the wildest dreams of rebels and kings/ Incredible odds I battled and won," she spits on "EmergencE," following up poet Saul Williams' introductory cameo and then observing, "We went from slaving farms to Reaganomics—hell of a swing." The mix of personal insights and wider political commentary continues throughout the potent album, which concludes with the serene "Grounded," where Sa-Roc discovers a sense of artistic solace that she expresses poignantly: "Y'all gon' get it all, power and that pain too/ Ain't never really loved the sun 'til I saw what that rain do/ And it's becoming clear to me that every line don't have to have an angle/ Rather inspire the truth than entertain you—and that's free."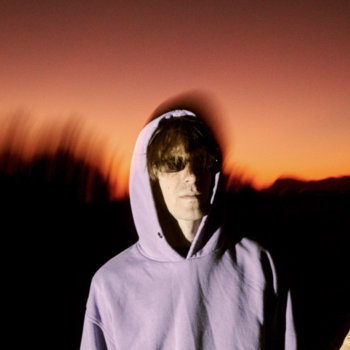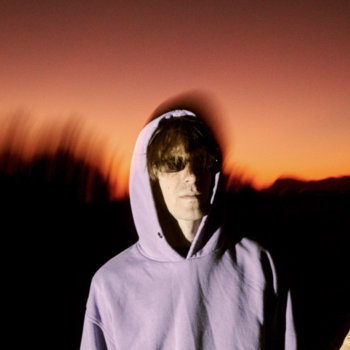 Small Bills consists of the Michigan-residing producer The Lasso and the Brooklyn-based rapper ELUCID. The duo's debut is a heady 14-song album that balances lyrical themes focused on letting go of old ideas with visions of escapism over a heady sonic backdrop that melds together art rap experimentalism with raucous punk-style energy. Guest wise, ELUCID's Armand Hammer partner billy woods brings his trademark declarative vocals to the swampy "Sometimes Care Looks Like Leave Me The Fuck Alone," New Kingdom's Nosaj adds his inimitable raspy bark to the brass-enhanced "Hush Harbor," and vocals from the singers Fielded and KAYANA become a recurring part of the texture of the album. "I'm in rare form/ Can't hide when the veil's torn/ Some people can't stand silence so they fill the room with lies/ Deep and wide and the details are well worn," relays ELUCID on the echo-chamber-esque "Sunchoke." Then comes a sagely kicker: "I'm a boombox-era poet/ Nostalgia ain't always golden."