BEST HIP-HOP
The Best Hip-Hop on Bandcamp: October 2018
By Phillip Mlynar · November 06, 2018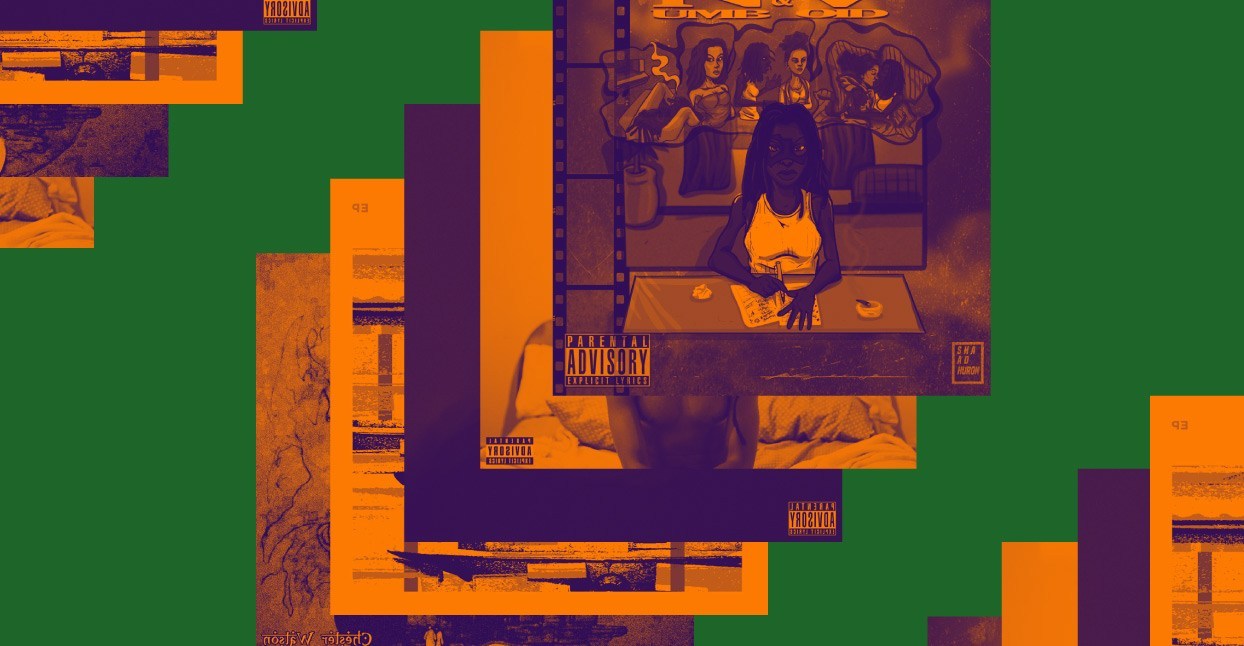 October's round-up of crucial Bandcamp hip-hop releases is colored by melancholy, with one of the Wu-Tang Clan's most charismatic lyricists spitting over soul-drenched productions, a young voice from Florida delivering pensive, worldly musings, and a project from the Rhymesayers camp that tackles self-doubt and depression. There's also an unearthed gem from a cult experimental hip-hop pioneer.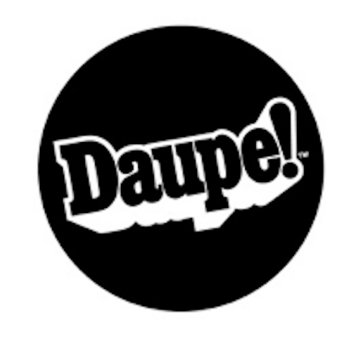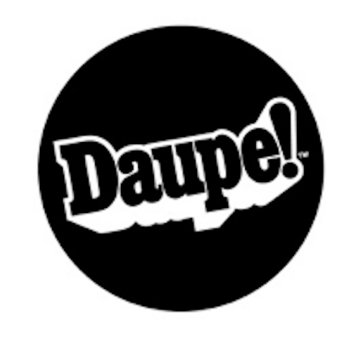 Merch for this release:
Vinyl LP, Cassette, Compact Disc (CD)
Forget the album title. The Lost Tapes is a brand new collection of Ghostface tracks, with Big Ghost handling the production. As actor Michael Rapaport puts it on the album's intro, the 13-song project sticks to a "dusty soul rap" template, which suits Ghost Deini's high-strung flow. High-profile turns by Snoop Dogg and E-40 carry "Saigon Velour," while Raekwon, Masta Killa, and Cappadonna show up on the bass-heavy "Watch 'Em Holla" for a partial Wu-Tang Clan reunion. Perspective arrives via "Reflections Of C.R.E.A.M.," where Ghost sagely acknowledges a changing hip-hop industry: "[If] we would have came out with 'C.R.E.A.M.' right now, we'd never got played."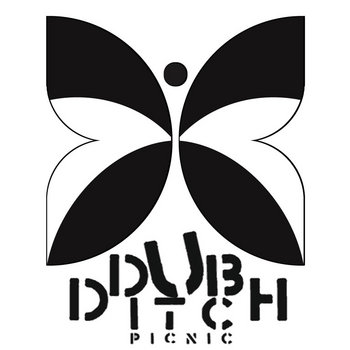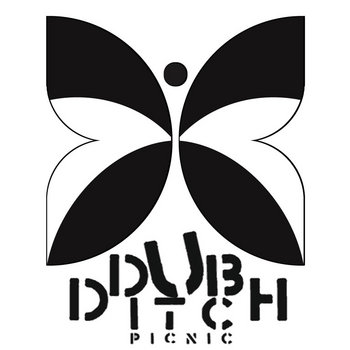 Dug up from a recording session back in 2014, #niggasisart is a collection of seven sonic sketches that combine to provide a 10-minute walk through the deepest recesses of Jason's Furlow's hip-hop mind. Samples of Furlow's footsteps separate the vignettes and give the listening experience with a haunting quality, as he travels back to reference Just Ice's "Latoya," the Roxanne wars of the golden era, and Blondie's "Rapture." When Furlow channels the spirit of Rammellzee during one segment—"I'm a say his name three times a day, write it on a wall"—the project fulfills its promise as an art piece.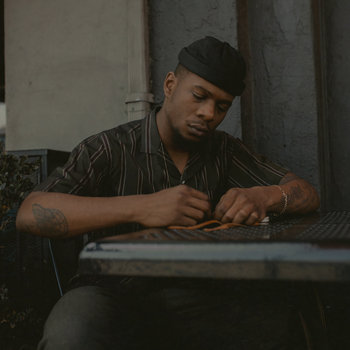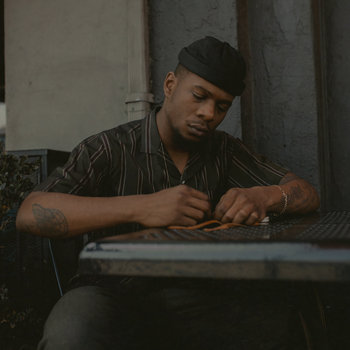 Mick Jenkins has been on a steady rise since 2014's The Water[s] mixtape—and Pieces Of A Man drives home the Chicago lyricist's claims to be one of his generation's most thoughtful rap writers. The dusky vibes of the Black Milk-produced "Stress Fracture" sets a bluesy tone for the album that matches well with Jenkins's often introspective verses, like when he confronts the lonesome nature of an artist's life on "Ghost." Upping the guest list roster, singer Corinne Bailey Rae adds melancholy vocals to "Consensual Seduction," while the Kaytranada-crafted "Padded Locks" features Ghostface pulling no punches as he seethes, "Fuck the rulers—Donald Trump is a piece of shit."
Merch for this release:
Compact Disc (CD), Cassette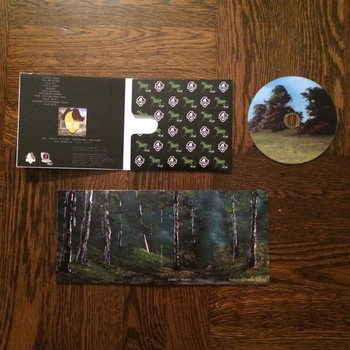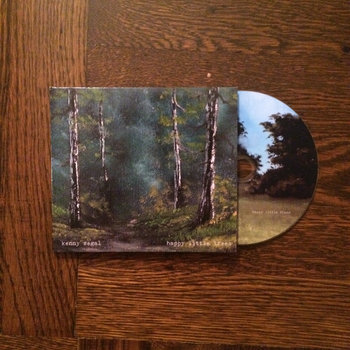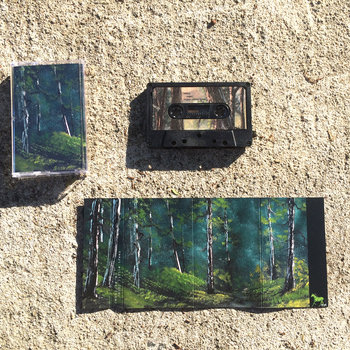 Producer Kenny Segal's instrumental album happy little trees plays out like a lesson in musical texture. Released via Milo's Ruby Yacht label, drum patterns are deftly layered with live bass lines and pastoral flute and sax; the addition of abundant swaths of static give songs like "sick day" an endearingly grainy, almost tangible feel. Fans of Milo's last album will also pick up on the piano-bolstered "adultswimtypebeat" as the jazz-influenced basis for "deposition regarding the green horse for rap."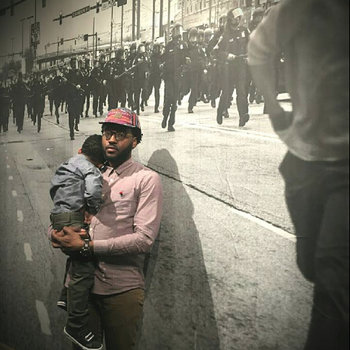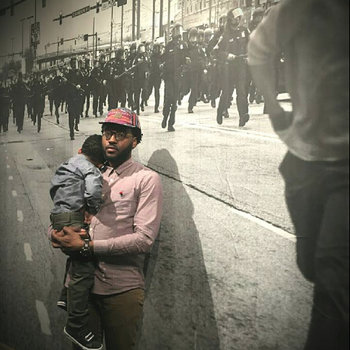 You might remember MosEL's name as a guest rapper on Jean Grae and Quelle Chris's essential Everything's Fine earlier this year. The quality continues with this collection of "thoughtful freestyles" from the Detroit wordsmith, as he rides over beats from Black Milk, Madlib, and Denmark Vessey. Striking a conscious note from the get-go, on "WithYou," the MC big-ups his wife and baby before giving thanks to higher powers: "I know God scripted it / The universe is listening / Affirm the pure positivity, go the distance / Marathon existence." Also check for "theLegacy," where MosEL showcases his production chops via a muted electro-soul beat that brings to mind some of J Dilla's mellower moments.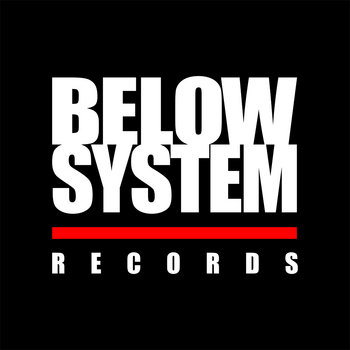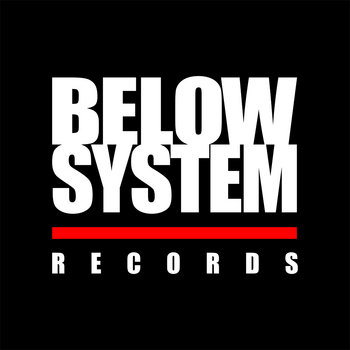 Dyzzi is a teenage rapper whose music owes a healthy debt to the fabric of '90s East Coast hip-hop, but avoids sounding stuck in the past. Head straight to "Black Coffee" to witness the Milwaukee-based MC dropping butter rhymes over a moody, sax-spiked beat courtesy of Juno Adonis. The 12-track album ends with "Suicide Attempt," a minor key piano-based production where Dyzzi grapples with personal demons, alienation from his friends, and waking up "every morning constantly living in fear."
As a kid growing up in Minneapolis, deM atlaS used to listen to records on repeat to insulate himself from the tumult of domestic dysfunction. These days, his voice is all anguish and angst as he recites verses atop production that darts in electronic and bluesy directions. "Tomorrow Party" gets the record off to a dramatic start, with deM atlaS copping to dark thoughts like, "It's my party, I can die if I want to." Struggles with self-doubt define songs like the guitar-infused "Early Train" and "Never Knows Best." But as the 15-song project winds down, a shimmer of redemption shines through on the soulful "Gotta Get Ova," where the MC vows to move on from his insecurities and failed relationships.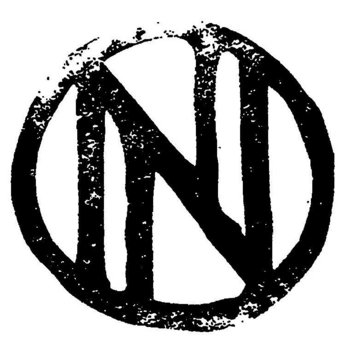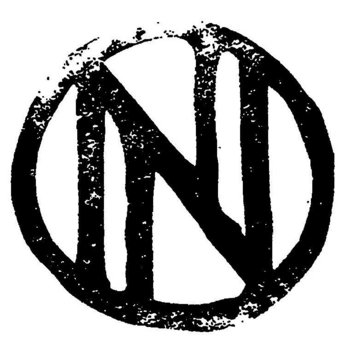 "Who'll pay reparations on my soul?" asks a sampled voice that kicks off the jazz-blues workout "Royparations," a track nestled in the middle of Chicago librarian Roy Kinsey's follow-up to August's thoughtfully-composed Blackie project. The socially conscious soul-searching that follows becomes key to unlocking the More Roy experience, as the sharp-tongued MC smartly addresses issues like police brutality and white supremacy ("Jungle Book"), along with the effects of stratification within the public school system ("Blackbird"). On the production tip, three of the EP's five tracks are handled by Mike Jones, who's no relation to the H-Town rapper, but is certainly adept at hooking up emotionally-charged beats.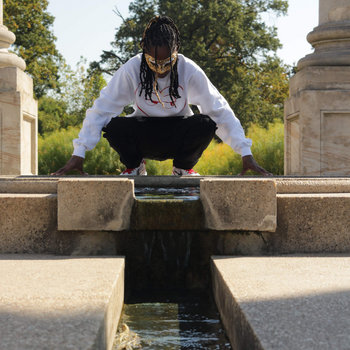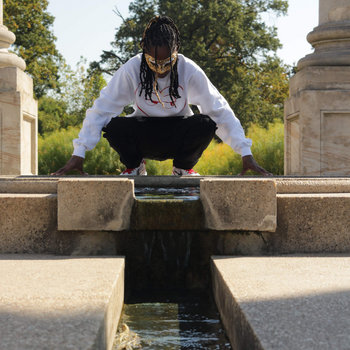 Fusing hip-hop and R&B, Virginia's E. Bandit raps while wearing a mask—but beyond the surface gimmick, her songwriting reveals itself to be earnest and emotional across this relationship-focused EP. Over the soft, electronic tones of "A.L.L. Love," she expresses her wholesale devotion to a partner, while on "Hurt So Good," she tries to navigate a situation where physical thrills aren't always balanced by emotional nourishment. Channeling her more aggressive side, on "Wildin' Out (Fuckin' Crazy)" E. Bandit violently defends the honor of her betrothed over eerie, trap-influenced production.
The Beautiful Now
MOES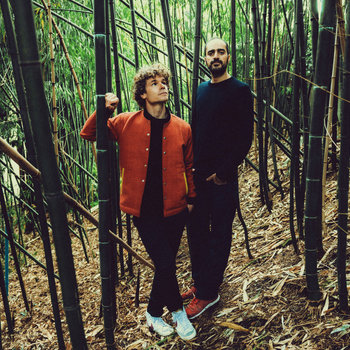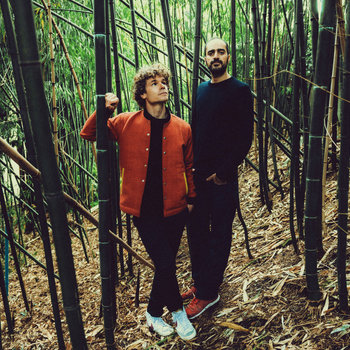 Merch for this release:
Vinyl, Cassette
Straight out of Switzerland, The Beautiful Now is a production duo consisting of Flo Reichle, who handles drums and percussion, and Toni Schiavano, who's responsible for topping the beats with melodies and bass lines. Together, they combine to craft tracks that slot into the future funk canon. Fittingly, fellow soundscape experimentalist Jneiro Jarel shows up as a guest vocalist on the lush, flute-laden "Through The Window" and the spacey, kalimba-powered "Life At Ease." (The latter also features synth lines from BIGYUKI, who's played on songs with A Tribe Called Quest and J. Cole.)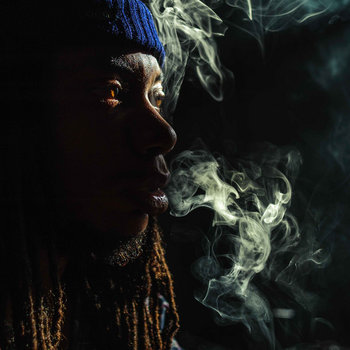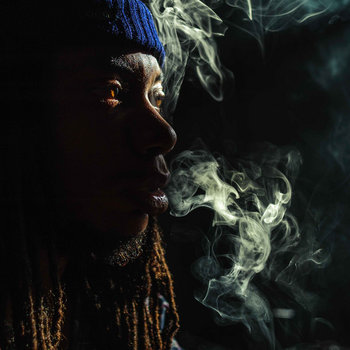 On Black Ego, L.A.-based rapper Lando Chill inhabits a musical world that's galaxies away from last summer's The Boy Who Spoke To The Wind. A key part of this progression comes from producer The Lasso's kaleidoscopic funk, which gels together buoyant, West Coast-style bass lines with swirling melodic synths and wailing psychedelic guitar riffs to give the album a heady feel. For his part, Lando serves up consummate raps in a nimble fashion, while Quelle Chris also appears on "Peso" to deliver his patented off-kilter witticisms.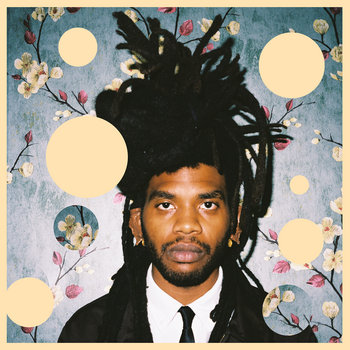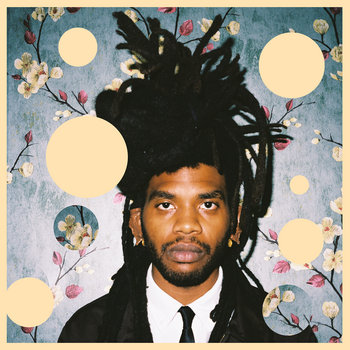 Merch for this release:
Vinyl LP
Project 0 seeps into life with "Lost Inside," an instrumental offering that combines tippy-tappy drum patterns with spacey synths and low-end electro fuzz. The twilight texture of the intro establishes the atmosphere for the rest of the ten-track album, as the 21-year-old Florida-based MC attempts to figure out his place and purpose in the world surrounding him. "I wish I was an unknown creature in the deep water just so I could say I really know how being free feels," he laments in a low slung delivery on the woozy "Long Story Short; Life." Next up, Chester slides off dreaming of little more than skating around under the enchanted moonlight while rocking Stan Smiths on the ruminative midnight vibes of "Floating."