BEST HIP-HOP
The Best Hip-Hop on Bandcamp: November 2021
By Phillip Mlynar · November 29, 2021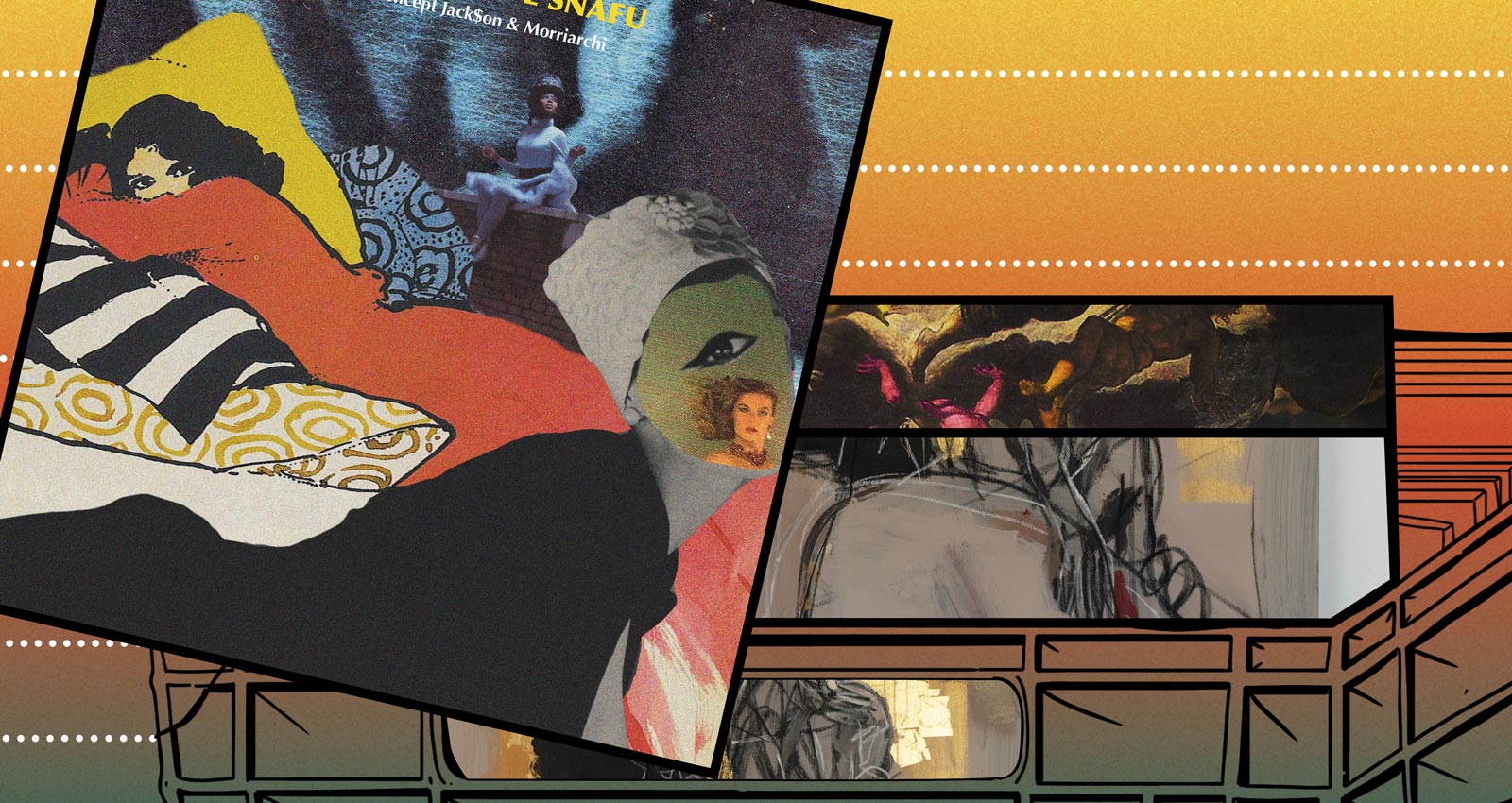 November's round-up of the ten most crucial new rap releases on Bandcamp includes a nostalgic look at the intersection of hip-hop and basketball in the '90s, a starkly personal ambient project from a multi-disciplinarian Memphis artist, and a working class South Philly rap manifesto. We also get up to speed on a fresh field of anthropological study called garbology.
Aesop Rock x Blockhead
Garbology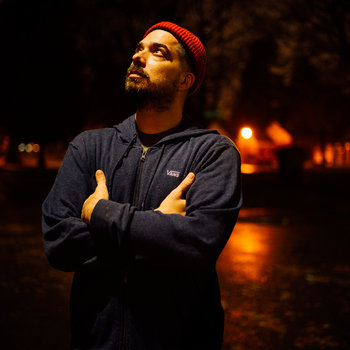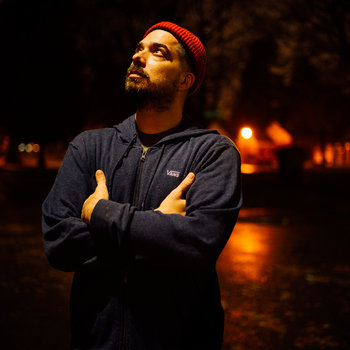 In the liner notes of Garbology, Aesop Rock defines the title of his collaborative album with longtime producer friend Blockhead as being "the study of the material discarded by a society to learn what it reveals about social or cultural patterns." It's a premise that Aesop relates to the idea of emerging from a tumultuous period of life and figuring out how to plot a path forward. "Dear motherfuckers, I'm teetering if you must know/ Wolf at the door like a bug to the fructose/ Niece on the phone saying, 'Ian, you should visit more'/ We could build forts while the pigs court civil war," he raps on the tone-setting "Jazz Hands," flowing resolutely over an almost drum-free Blockhead beat that conveys an emotional pull via intermingling swirls of synths and strings. From that poignant start, the album's sonic intensity quickly escalates, with "Legerdemain" carried by clattering percussion and chicken scratch guitar, "Oh Fudge" fueled by rolling jazz-influenced double bass, and penultimate cut "The Sea" anchored by deeply pulsing low end tones. Encapsulating the deft way Aesop balances poetically-wrought soul-searching with wry moments of respite, mid-project song "Difficult" swings from lamenting how "every time an influencer offers advice I feel years coming off of my life," to dropping an excellent feline-focused brag: "Got a cat named Kirby, she can rap good too/ Gadzooks!"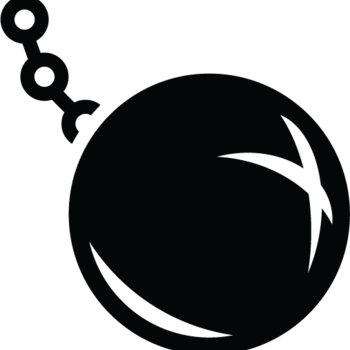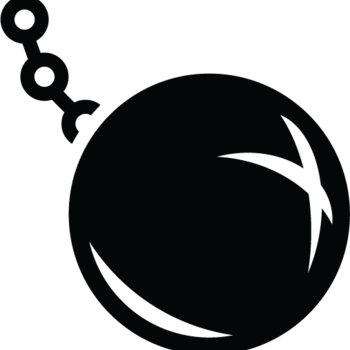 Merch for this release:
Compact Disc (CD), T-Shirt/Apparel, Cassette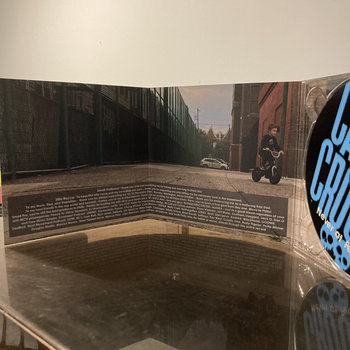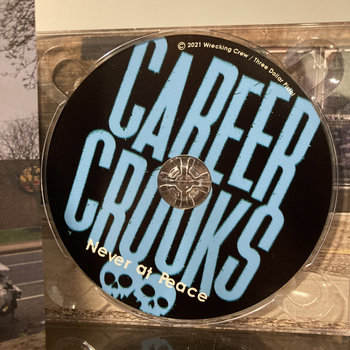 The second album installment from the Career Crooks duo of Zilla Rocca and producer extraordinaire Small Professor relays working class anecdotes and life lessons direct from their South Philadelphia enclave. Broadcasting from his "favorite dive bar" on the  opening statement of intent "Peace Talks," Zilla sketches out a post-Trump local landscape populated by "wild, pent-up neighbors who used to do you favors/ Until they find out your views ain't the same/ Your news ain't the same/ Rage—the new currency." Never shy of flexing his conceptual chops, Zilla weighs the dynamics and contradictions of musical ownership over the busy jazz-inspired drum loop of "You Can't Steal From A Thief" (which also features iAlive), and then rummages through a rolodex of South Philly characters and chancers on the guttural "I Know A Guy." Supplying vital Wrecking Crew connections, ShrapKnel pair Curly Castro and PremRock power through the gnarly texture-shifting "Crew Nautilus" and also bring extra gravitas to the late-project cut "Spiral Books," which teases new life out of a sample famed for backing Black Star and Common back in the late '90s. Consider Never At Peace a husky peach of an album that revels in the allure of regional expertise.
Don Lifted
325i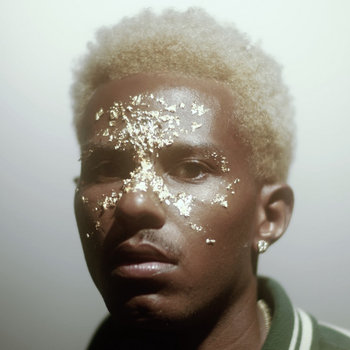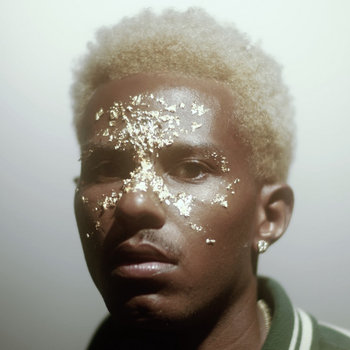 Merch for this release:
Vinyl LP
325i resembles an ambient-inspired sonic diary that finds Memphis MC and multidisciplinary artist Don Lifted escaping from the grip of anxiety to reach a state of calming self-confidence. Conveying a deeply meditative tone, the album is carried by Don Lifted's beguiling manner of switching between blasts of trap-styled spitting and an emo-influenced semi-sung slur. "Don't slide on me/ Don't lie to me/ Don't glide on me, just wait," he says repeatedly on opener "Golden (The Wait)," his vulnerable vocals submerged in a bed of echo-inflected drums and seraphic guitar. As the project unfolds, Don Lifted gradually arrives at a place of personal and spiritual contentment. It's a progression encapsulated by penultimate song "Left Hand Path," where over gently clipped snares and a serene guitar refrain the rapper coins a bold new motivational mantra: "Love is just a means now to grow things/ Family just a word now—I learned things/ God is at my fingertips and purse strings/ All I want is mine now—I yield things."
JPEGMAFIA
LP!
"From this day on I'm free as hell," says MC and producer JPEGMAFIA in the notes to the sardonically-titled LP! The sentiment relates to the uncompromising artist's experiences in the suffocating hallways of the major label music machine—and it's a period of time that LP! seeks to draw to a close in typically prickly fashion. "Cut your season off as soon as you get to airing," vents JPEGMAFIA over a buckled bittersweet soul loop on "GOD DON'T LIKE UGLY!" The charge is quickly followed by the MC comparing inferior artists to "all Blue Notes no Harold Melvins," and subsequently striking back at the industry's infatuation with image over talent: "I'm a young Frank Zappa, y'all Sarah Palin/ Just simple, basic, no balance." Handling production duties across the intense 20 track project, JPEGMAFIA melds together percussive digi-blasts of video game snippets with abrasive noise-rock textures and unbridled punk energy—a heady blend that peaks on late-album song "BMT!" where crispy patches of distortion spar with cherubic chimes in gloriously invigorating fashion. (Note: LP! exists in two different forms that have been tagged as "online" and "offline" versions; the Bandcamp incarnation is the latter extended offline release.)
Bittersweet is a sleek indoctrination into the hazy psychedelic-hued world of Bogota-born and now South Florida-residing spitter Kent Loon. Frequently calling on production and vocal support from his friend and creative confidant Chester Watson, the project laces acid trap tendencies with an eerier feeling of jeopardy that's conveyed by smoky bass tones and supernatural synth riffs. Early moment "I Can't Lie" exudes a somnambulant sway as Loon and Watson roll off cash and contraband-centric one-upmanship bars with consummately unhurried confidence. Fleshing out the Bittersweet guest list, 03 Greedo brings his raspy presence to "Wolves On Clouds," Watson is joined by Chicago spitter Valee on the slow-burning "The Mist," and fellow Floridian rapper Trapland Pat adds steel to the project by issuing a staunch "no refund" policy to block corner customers on the menacingly smoggy late-album cut "Honey Bun."
KID ACNE & SPECTACULAR DIAGNOSTICS
NULL AND VOID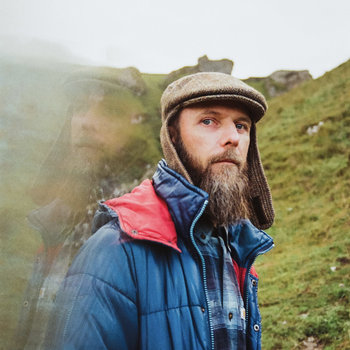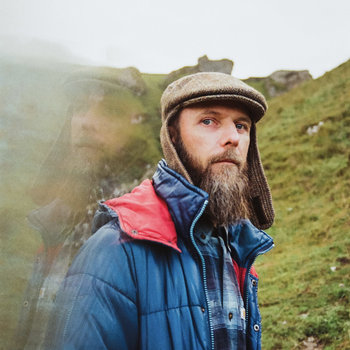 Merch for this release:
Vinyl LP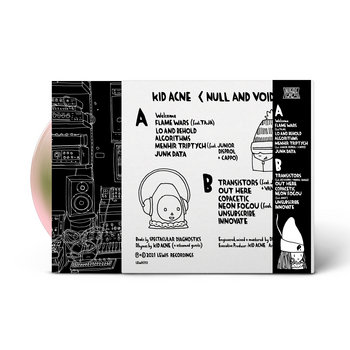 The gleefully idiosyncratic NULL AND VOID builds on the creative rapport that Sheffield spitter and graffiti artist Kid Acne struck up with Chicago-based moon-bap originator Spectacular Diagnostics on 2019's HAVE A WORD. Lyrically traversing a sonic realm constructed out of dusky synth lines, craggy snare hits, and contrails of atmospheric static, Kid Acne hammers out rhymes that brim with nostalgic pop culture references. Early state-of-intent cut "FLAME WARS" bandies shouts to epic '80s cartoon The Mysterious Cities Of Gold with flashbacks to midnight Matalan car park fights; the vibes-infused "JUNK DATA" prompts the rapper host to brag about sporting vintage Berghaus hiking gear; and the brass-pronged "TRANSISTORS" presents Kid Acne's penchant for weaving environmental commentary into his lines as he hollers, "How ancient can you get?/ I'm in a stone circle yelling, 'Represent!'/ And take it back to Pangaea/ Asking the Earth goddess, 'Why are we here?'" Also circulating in Spectacular Diagnostics's orbit this month, the producer's Ancient Methods solo project spotlights his increasingly cinematic beatmaking tendencies alongside three canny guest spots from Armand Hammer's billy woods and ELUCID, plus raspy New Kingdom rabble-rouser Nosaj.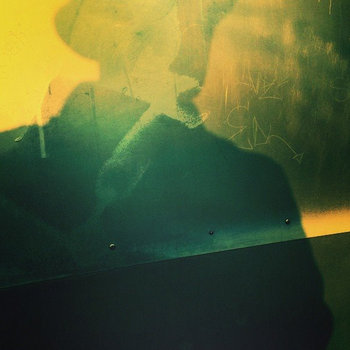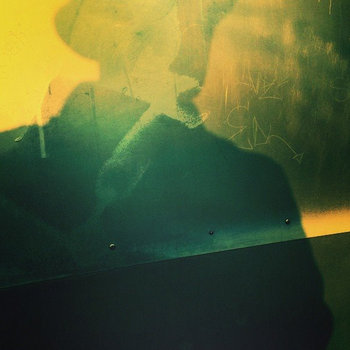 Merch for this release:
Vinyl LP, Cassette
A Graceful Snafu smolders into life with Richmond-based MC Koncept Jack$son dispatching angular brags and barbs over UK producer Morriarchi's burring bass-helmed beat on "Flee At Large." The shadowy introductory track conveys a sense of twilight menace, with ripples of violence threatening to emerge—but as the EP progresses, Morriarchi skillfully teases out layers of dreamy ambience to temper the intoxicatingly murky undertow. On standout psychedelic-inspired track "Lucy," the production's sinewy opening tenor morphs into an aqueous melange of woozy melody and swaying keys, while following cut "Window Fit" is fueled by disconcertingly lingering '60s sci-fi synths. Enhancing the deft tonal interplay that oscillates throughout A Graceful Snafu, guest KAYANA graces a couple of tracks with lilting vocals, including complimenting Jack$on's alchemical brags on climatic cut "Reminisce."
Fresh from contributing sterling beat work to North Carolina MC Solemn Brigham's autobiographical South Sinner Street album, Dallas's Krum returns with DART, an insider's soundtrack to the accompanying The Dirty Angels Ride Tonight book that the artist and producer has penned and published. Instead of replicating the tome's narrative, DART presents a series of songs that are relayed from the point of view of various characters. It's a conceptual setup that gives the album a lyrical flair which is matched by production that frequently pairs strands of lonesome guitar with crunching drum patterns to imbue the listening experience a bluesy, redemptive feel. "I just need a clean start/ Broken down in each part/ Dirty little secrets and I just need a clean heart," relays Krum-in-character on early track "Aul Dang Syne," before going on to relish the idea of "running from my past—perfect exercise." Structurally intriguing and lyrically engaging, DART coalesces as a thought-provoking hip-hop experiment.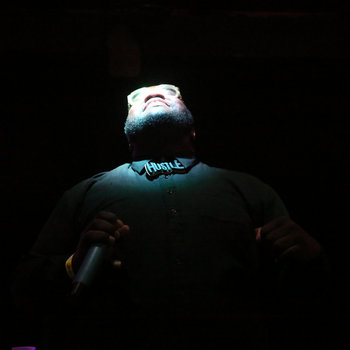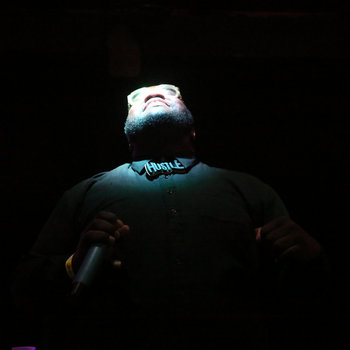 Merch for this release:
Compact Disc (CD), Vinyl LP, Cassette
Philly-raised, Phoenix-based rapper Mega Ran's Live '95 is a fond look at the interplay between '90s hip-hop and basketball cultures set to nostalgic and harmonious production. "I remember the first pair that I seen up close/ On the foot of a local hustler who would be on post/ Right by the bodega on Ogontz and Chelten Ave/ Turned the heads of everybody who happened to walk past," reminisces the MC over waves of misty-eyed synths and shuffling drums on "Flight 2.0," as he attempts to persuade his mom to buy him a $100 pair of Air Jordan sneakers. While Mega Ran's verbals build to comment on celebrity worship and the toll that consumerist sneaker lust can place on a parent, the song's production embraces the '90s love by nodding to A Tribe Called Quest's "Find A Way." Signing the project off on an uplifting note, closing cut "For The Love Of The Game" whirls back to halcyon days soundtracked by Raekwon's Only Built 4 Cuban Linx… and Mobb Deep's The Infamous, as neighborhood characters engage in ball games using an impromptu hoop strapped to a tree. "Even when it brought me nothing but pain," reflects Mega Ran, "Thank God for the love of the game."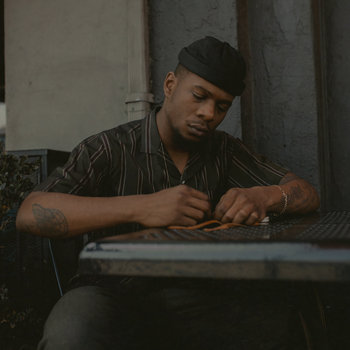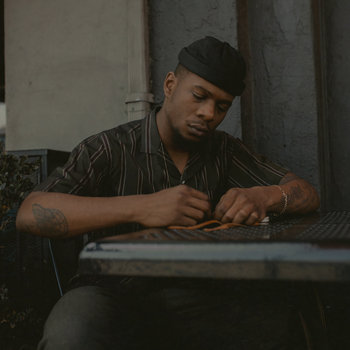 The challenges that accompany coming to terms with shifting familial relationships and disintegrating friendships form the emotional thrust of Chicago wordsmith Mick Jenkins's third full-length album, Elephant In The Room. "Look just like me, even down to the walk/ Noticed the difference probably soon as we talk," raps the MC on the emotionally-charged "Reflection," digging into the dynamics of being raised with an estranged father over ominously undulating production provided by renzell. As Jenkins pries into his inner soul, he's supported by an expansive roster of close circle musical guests: Thelonious Martin brings a hint of sonic innocence to the contemplative opener "The Valley Of The Shadow Of Death"; Saba contributes bluesy keys-based production to "Speed Racer"; and UK jazz composer Joe Armon-Jones teams up with Kiran Kai to craft the hazy guitar-infused backdrop of "Scottie Pippin." Ultimately fortifying the album with a sense of personal pride and emotional resolve, Jenkins teams with musical polymath serpentwithfeet for concluding song "Rug Burn," where he salutes those faithful figures in his life who've been unwaveringly supportive of his mission since day one.