BEST HIP-HOP
The Best Hip-Hop on Bandcamp: November 2020
By Phillip Mlynar · November 30, 2020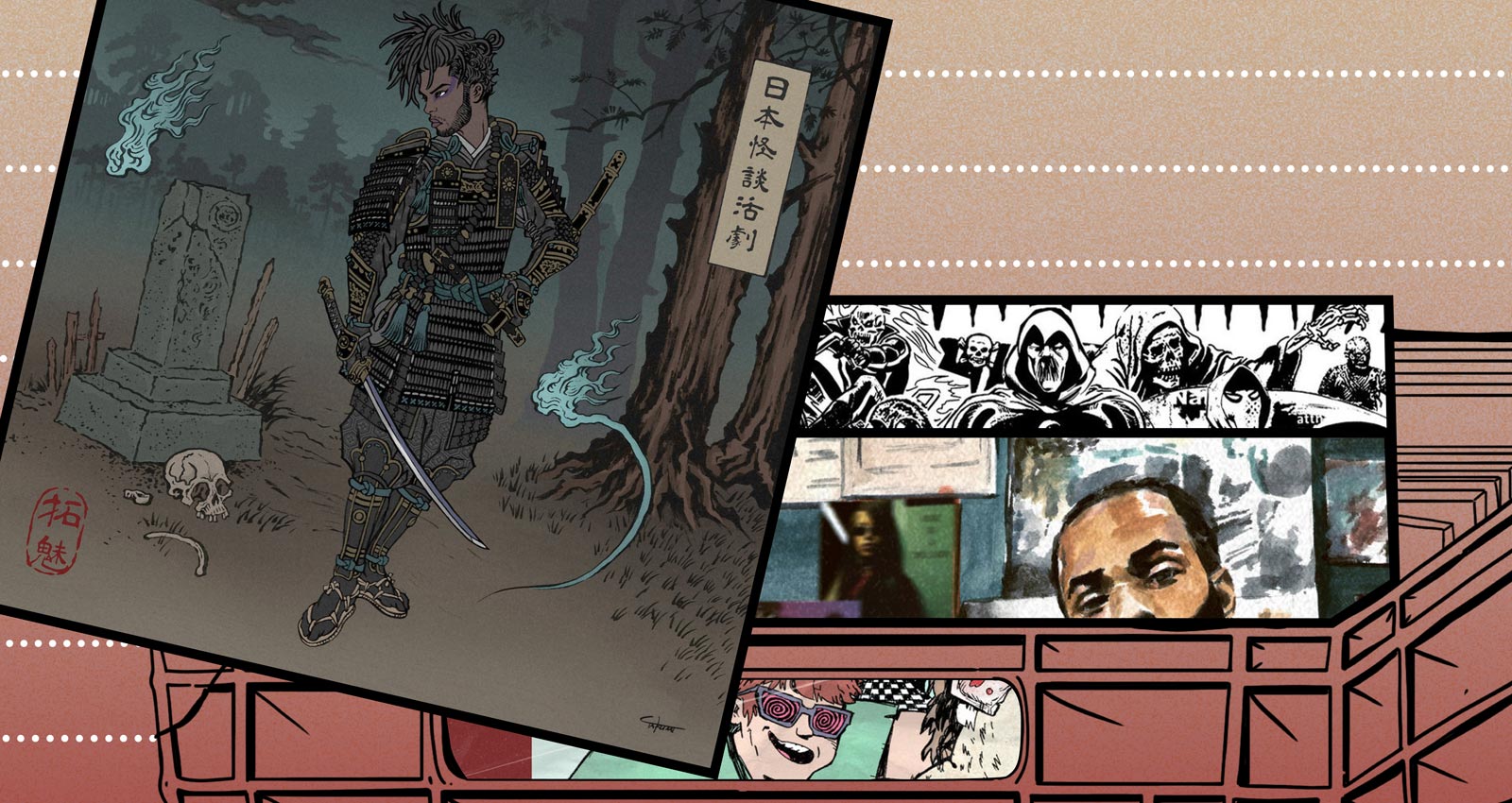 November's round-up of the ten most vital new hip-hop releases on Bandcamp includes a noir-style project inspired by the Marvel Universe, a jazz-centric collaboration between two rising MCs that imagines the duo running a record store, and a gnarly blast of pandemic-era politics from out of Boston. We also dig into a fictional field guide to a parallel universe.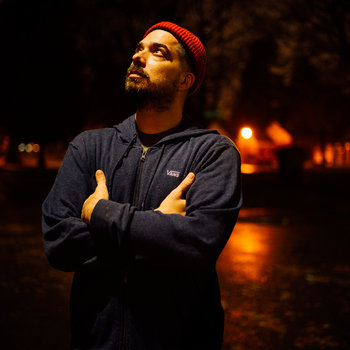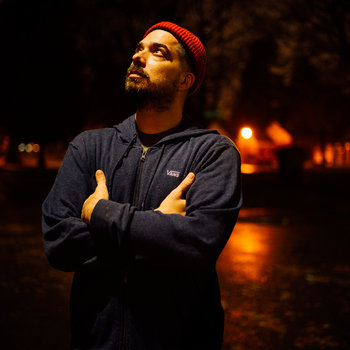 Adding on to the revered vault of hip-hop concept albums, Aesop Rock's latest longplayer is a navigational guide to the wildlife, terrain, and social norms of a parallel world. Accompanied by freakish dabs of organ, the tour begins with "The Gates," where the rapper prepares to step through a Kilian Eng-esque entrance to a new sci-fi realm. Once inside, Aesop documents the behavioral patterns of local animals ("Dog At The Door"), traverses Amazonia-like lands ("Pizza Alley"), and weighs up how art is valued in this new society (on the bass-propelled "Marble Cake"). An innovative and immersive spin on the idea of world-building, recounted in trademark syllable-sharp fashion by one of hip-hop's most astute wordsmiths.
Merch for this release:
Vinyl LP
Common's A Beautiful Revolution [Part 1] was released on the cusp of this year's tempestuous U.S.  presidential election, and the veteran Chicago rapper has stated that he wrote the nine-track project with the goal of healing and uplifting listeners who have suffered from social injustices. "Confront the day, I want a way to make sense of it," he begins on "Fallin'," flowing in graceful style over subtle soul and jazz-influenced production anchored by live instrumentation from Robert Glasper (keys) and Karriem Riggins (drums). As the album unfurls, Common introduces a spiritual dimension to his commentary, embracing the gently shuffling drums and reposeful keys of "Courageous" to relay, "Spent time in life being a runner/ Couldn't run from what I seen this summer/ Trying to understand where we are in time/ Looking at the world, keeping God in mind." Fortifying the project's commitment to a sense of community, guest vocalists include poet Jessica Care Moore appearing on the introduction, The Roots's Black Thought bringing his gravitas and energy to the Afrobeat-inspired "Say Peace," and Stevie Wonder closing out the aforementioned "Courageous" with a reassuringly optimistic harmonica solo.
Merch for this release:
Vinyl LP, Compact Disc (CD)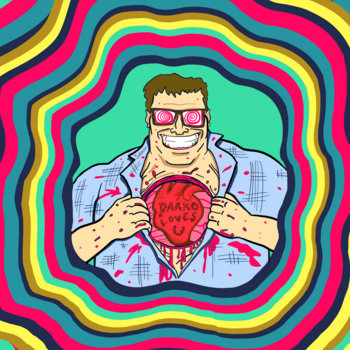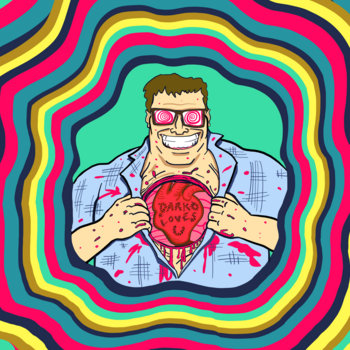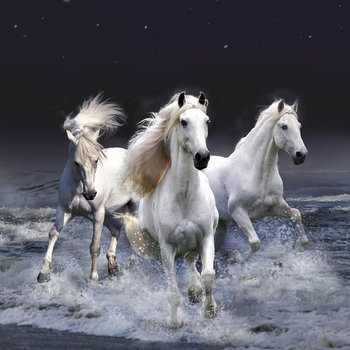 Darko The Super casts himself in the lineage of peculiarly brilliant rap oddball Kool Keith, and the Philadelphia-based MC's latest album comes complete with a suitably off-kilter backstory that involves the creation of an "anti-establishment anti-mind-wash religion." Over funk-forward production cooked up by Jackie Moon, Darko begins his account by helping an equine accomplice escape from a medical facility ("Sneaking Out The Hospital"), proceeds to drop abstract barbs packed with references to Twin Peaks, and issues quips like "No radio friendly singles were harmed in the making of this riddle" (a line from the beguilingly scuzzy "A Horse Named Desire"). Across the project are key cameos courtesy of Vritra, who brings his fleet flow to the psychedelic-spiked "High 5;" with ialive guesting on the jittery and thumping "A Little Piece Of Plastic;" and Nosaj from New Kingdom passing through the sinewy guitar-infused "Crack Smoking Donkeys From Outer Space." For bonus kicks, the album's illustrated cover nods to the Geto Boys' classic We Can't Be Stopped.
Googie & Henry Canyons
Hijinx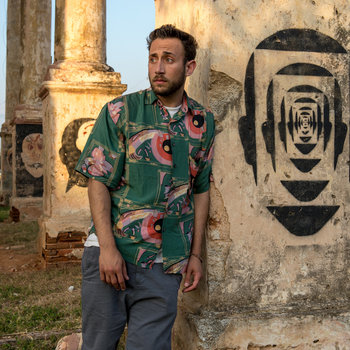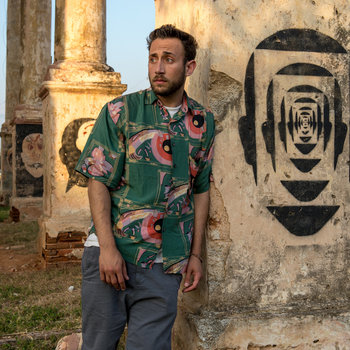 Hijinx sounds like two freewheeling MC stylists sparring at an advanced level lyrical bootcamp. A full-length collaboration between Googie (from the We Are The Karma Kids collective) and Brooklyn-based Henry Canyons, the album's opening track, the Fresh Kils-produced "Pay Day," is all buoyant cartoon funk that balances squelching bass with swinging drums. Overtop, the duo muse on a person's motivations for pursuing their calling in life. Early on, Matt Bowen's production on "Synonymisms" nods to A Tribe Called Quest's deep cut "If The Papes Come," with dusty, resonant bass supporting the MCs' verses, while Keor Meteor filters snatches of sax and clipped drums in and out of the mix for final track "Sphinx." There's an excitement and glee that comes from witnessing the two lyricists turn their expertise to various conceptual topics and rhyme schemes—including running through storybook characters on "Big Bad Wolf"—and Hijinx ultimately prospers as a joyful ode to the art of MCing.
Mr. Lif & Stu Bangas
Vangarde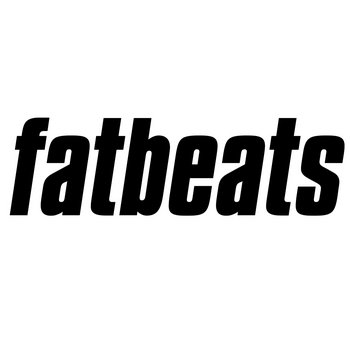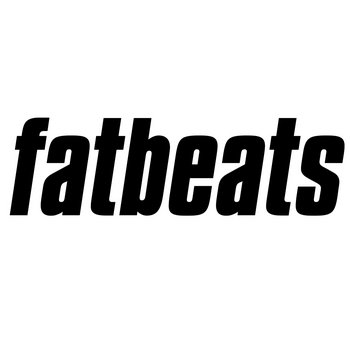 Vangarde is a forceful collaboration between Mr. Lif and producer Stu Bangas that presents the MCs' politicized venom over a bombardment of beats that rattle along in appropriately boisterous fashion. Compact introduction "Global Shift" features Insight taking on a narrator role and sketching out a pandemic-era world that's turned into a full-on dystopia—a scenario that paves the way for "Shelter In Place," where Mr. Lif and guest Blacastan rage at presidents and comment on crashing economies over production powered by scuzzy guitars twisting around thudding drums. Most impassioned of all, mid-album song "8 Minutes 46 Seconds" is a sociopolitical posse cut that features Lif and allies Puma Ptah, Reef The Lost Cauze, Blueprint, and Murs rallying against police brutality over a sinister-sounding backdrop laced with ominous synth lines. "I can't breathe—which part of that you don't understand?" Mr. Lif pleads, before defiantly stating: "What has you so convinced that I'm not a man?/ Just like you're a man, I am somebody's son, I am a husband/ I am a father/ I'm not a subject for your slaughter."
On One Be Lo's latest album, the Michigan MC themes each of the album's songs around a particular memory or moment in time that he looks back on with a mix of warm nostalgia and more pensive socio-political reflection. The honeyed introductory track "Bees and bird yolk (Why chromosomes)" fondly recalls an upbringing defined by "Chocolate and candy/ Cereal and Kool-Aid/ Colas and fast food," along with afternoons spent trying to master Michael Jackson dance moves. Broadening his ambit, on the bluesy "Bad accounts break you (D.A.M.N.)" the rapper recounts a cautionary tale about a friend who traded school studies for street science; "Battery acid burning yearning (Determination)" looks back on dubbing and stealing hip-hop cassettes before commenting on the importance of funding musicians; and the weighty organ-fueled "Books a bout you (HisStory)" digs into selective school syllabuses with the rapper observing, "We heard about the characters/ All about the Franklins, not about the Bannekers." As One Be Lo gazes backwards to complete his extended reminisce session, he crosses paths with a guest list that includes Detroit duo Black Milk and Guilty Simpson on the weighty "Battle armor built young (Go harder)," plus Phonte and Jean Grae team up to bless the wistful relationship-focussed penultimate cut "Be always beside you (IYWMTS)."
Pink Siifu & Fly Anakin
FlySiifu's
Merch for this release:
Compact Disc (CD), Cassette, Vinyl LP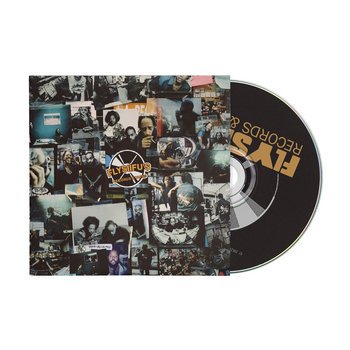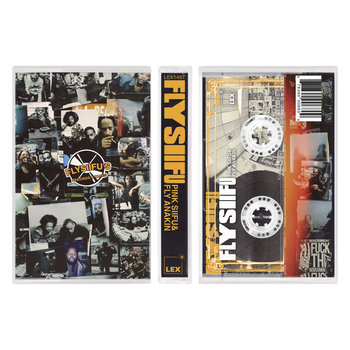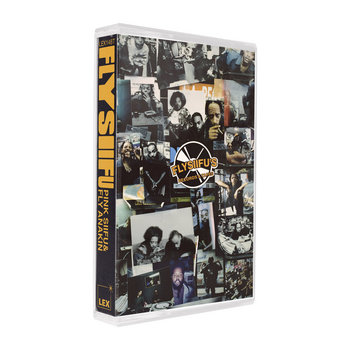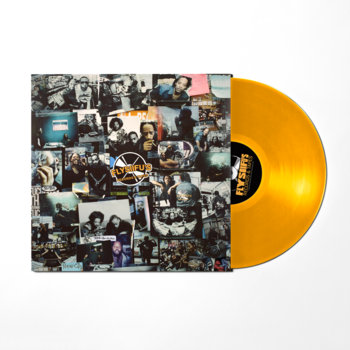 New age rap spiritualist Pink Siifu with Fly Anakin from Virginia's Mutant Academy collective team up on FlySiifu's, layering their intricate verbals over a series of deep jazz-focussed loops provided by a roster of beatmakers headed up by Madlib and Ohbliv. Early on, a skit introduces the concept of the two MCs running their own record store and the album fittingly presents some of the most deftly-looped samples of the year. On "Runthafade," producer Lastnamedavid caresses crackling snares with sultry vibraphone; Budgie employs cascading pianos to carry "Suitcase Special" and throws in a subtle chord change to introduce Anakin's verse; and Animoss brings a hint of psych-rock majesty to closing cut "Dollar Dr. Dream." There's a conversational lilt to Siifu and Anakin's verses, as they flip between dropping blunted brags and weaving in snapshots of their personal and familial histories. "We making more, never seen before," raps Anakin on "Mind Right," before triumphantly proclaiming, "My life is a movie, this the score."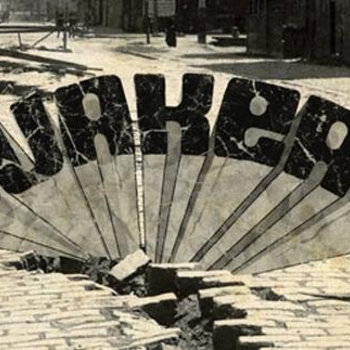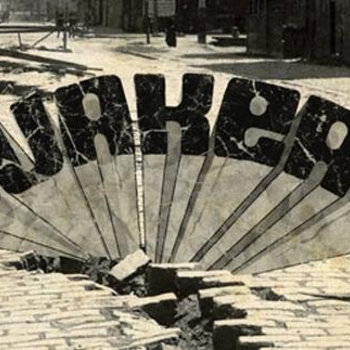 Merch for this release:
2 x Vinyl LP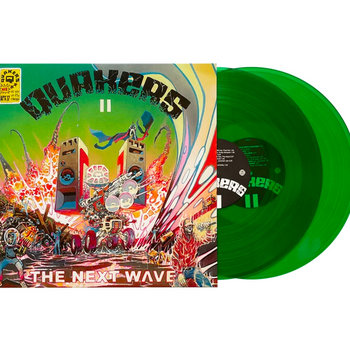 The latest album from the production trio of Supa K, 7STU7, and Portishead's Geoff Barrow, corrals a gargantuan squad of 31 different MCs. Detroit heavy-hitters Phat Kat and Guilty Simpson spark the session in brooding fashion, bringing their steely threats to the low slung "Start It Like This" and beatbox-fortified "One Of A Kind" respectively, before passing the mic on to an ensemble cast that includes Denmark Vessey, Jonwayne and Sampa The Great. As the album progresses, the MCs embrace the dramatic and hefty beats the Quakers serve up with a mix of sharp braggadocio, clout, and insightful political commentary, like on the ominous "Double Jointed," where The Koreatown Oddity casts a scathing eye over America's racist history and concludes "they should take the Constitution and tear it up." A number of svelte instrumental tracks are also deftly positioned across the album, both to further showcase the Quakers' deep drum and loop science and act as short breathers to ready the listener for the next full-throttled lyrical attack.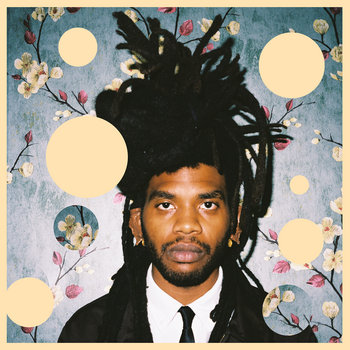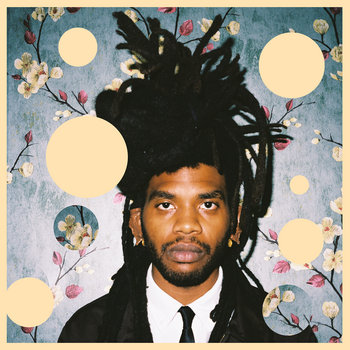 "My mind's a mausoleum/ I live inside it like the high of ancient Egypt/ Go on a ride and try to find my inner peace," raps Chester Watson mid-way through his woozily hypnotic A Japanese Horror Film. As the narrative unfolds over the album's songs and skits, the grainy-voiced MC builds on the concepts of astral projection and telepathy as he pries deep into his own psyche, invokes spectral visions, and attempts to stare down inner phantoms in a hallucinogenic stream of consciousness. The album's immersive production is carried by meditative murmuring bass lines, and tracks often trade overt attempts at melody for elongated swathes of synth-based ambience. (Coy production touches abound, like on "Camp," where the sound of a DJ scratching a record is used as the track's principal rhythmic pulse.) Dua Saleh guests on the project's final two tracks and helps bring the tale to a close, but A Japanese Horror Film is as much about posting questions as confirming answers. As Watson states on "Ronin" over a haze of keys, "But what is a dream but a plane of existence that we haven't touched?"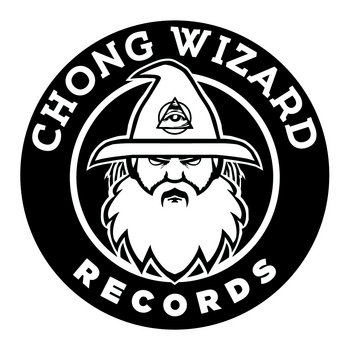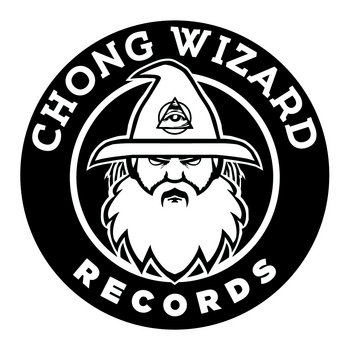 Merch for this release:
T-Shirt/Apparel, Vinyl LP, Vinyl, Cassette, Poster/Print, Compact Disc (CD)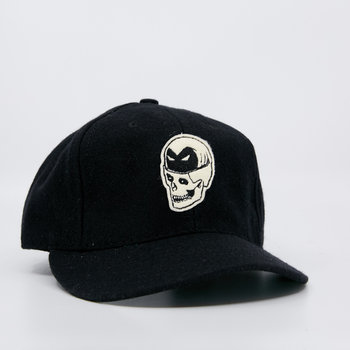 Midnight Sons is broadly inspired by the mythology of the Marvel Universe, with Philadelphia-based MC Zilla Rocca nodding to characters like Moon Knight and Ghost Rider as he artfully depicts a turbulent and blighted modern world in evocative, gothic terms. Production-wise, Vancouver's Chong Wizard conjures dramatic soundtrack-style backdrops from a fusion of '70s prog-rock loops and stabs of angular brass and strings. Adding a distinctive organic texture to the album, MC-turned-drummer J-Zone brings his trademark crusty snares and funk-inspired patterns to all but two of the tracks, while live guitar, viola, and violin enhance the noir feel of Midnight Sons. For a vivid gateway into the shadowy realm Zilla reports from, head to the nervy "Killadelphia," which stars the rapper prowling around a backstreet environment where "the bullets are old fashioned" and warning, "The voice is hella human and the eyes are crescent moons/ The night is fireproof—it's just violence we consume."