BEST HIP-HOP
The Best Hip-Hop on Bandcamp: November 2019
By Phillip Mlynar · November 22, 2019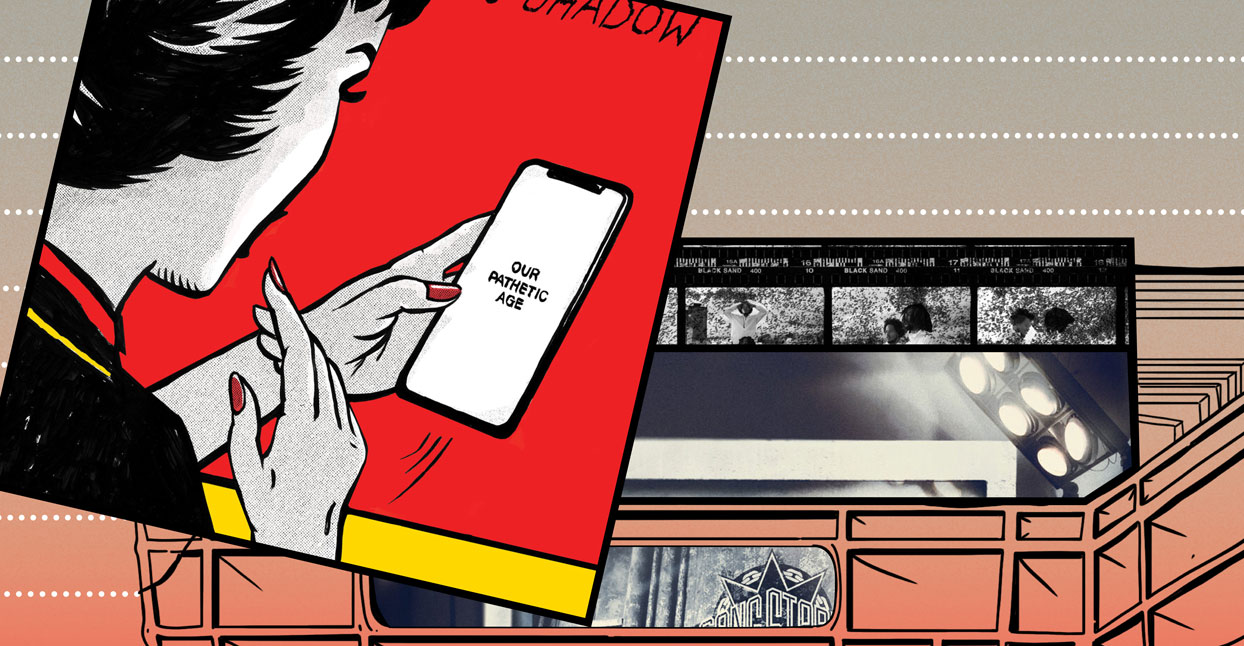 November's round-up of the ten most vital new hip-hop releases to hit Bandcamp includes a soul-packed ode to the city of Detroit, a collection of confessional chiptune chronicles, and a lesson in the art of cinematic beat science. We also get familiar with a posthumous project from a legitimately legendary rap duo.
---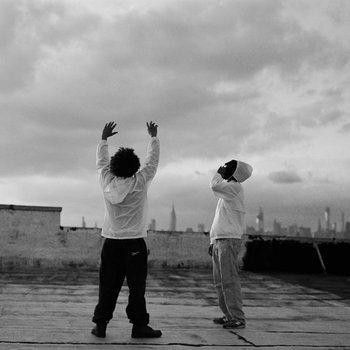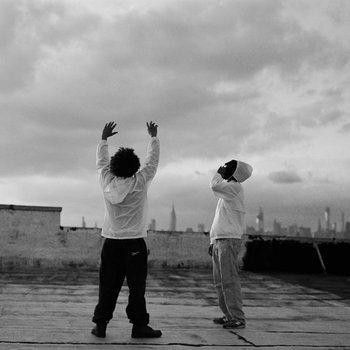 Earlier this year, AKAI SOLO and Pink Siifu guested together on "Long Grass," from Billy Woods's essential Terror Management album. Black Sand furthers the two artists' creative chemistry, with Siifu shifting behind the boards to craft a selection of seductively stripped-down productions blessed by SOLO's meditative verses. The album drifts between moments where there's a palpable jazz influence—most notably the fuzz-coated vibraphone riff that shuffles through "Black Everything"—and hazier outliers like "Luna's Sol" and "Hussle's Ghost," which are fueled almost entirely by marauding slabs of swarming bass. Against this minimalist backdrop, SOLO slings philosophical verses about a world besieged by frauds and duplicitous types; on "2k4eva," he drops commentary about brain-washed masses who "don't speak for themselves but wanna advise how wolves should sound / Keep the understandings 'round me." At times, the album dwells in evocatively murky and misty sonic zones, but the silvery strings shining through on closing track "OutroBlack" definitively cast Black Sand as a work of comfort, not discord.
---
The liner notes to Apollo Brown's unadulterated love letter to his hometown of Detroit praise the "toughness and resiliency" of its residents, an extension of the "unmistakable soul" running through the city streets. Taking a cue from this statement of intent, Sincerely Detroit achieves an unexpected union between beautiful sounds and brutal textures; Brown layers sorrowful strings and melancholic keys atop gritty drum patterns capable of tearing those sweet melodies apart. An expansive ensemble of over 50 Detroit-based artists contribute to the project; Black Milk and Ketchphraze drop bars that look back on their upbringings on "God Help Me," and there are contributions from Elzhi, Illa J, Phat Kat and Kuniva, too. On "Deception & Woes," the Clear Soul Forces quartet deliver lyrical laments emblematic of the album's confrontational tone, capped off by an underdog call-to-arms from MC Noveliss: "Gatekeeper mentality will keep you beneath the surface / How strong is your honor? Power through the adverse, yo."
---
DJ Shadow's sixth studio album is an expansive, 26-song affair showcasing the California producer's signature cinematic beat science. To listen is to slip into a far-gone futuristic realm: "Intersectionality" is driven by '80s sci-fi synths and blasts of percussive lasers; "We Are Always Alone" combines echo-effects with sparse pensive piano; and the sped-up sampled vocals on "If I Died Today" make the track resemble an alien ballad beamed down from an otherworldly realm. A structural change comes with the album's mid-point, where a gargantuan roll call of MCs enter the action, beginning with Nas and Pharoahe Monch's paranoid dystopian scenario on "Drone Warfare." Other vital contributions include Run The Jewels saluting family over woozy bass on the sentimental "Kings & Queens," Pusha T weighing up the dynamics of legacies to cascading pianos on "Been Use Ta," and the Wu-Tang trio of Ghostface, Raekwon and Inspectah Deck bringing frosty flows to the glowering "Rain On Snow," whose vicious bass line resembles a gnarly update of RZA's low end work on the Clan's own "Wu-Tang: 7th Chamber—Part II."
---
Merch for this release:
Vinyl LP
Graffiti artist and MC Kid Acne's fourth studio album bristles with the South Yorkshire rapper's trademark wit and off-kilter pop culture punchlines. "Set it off, bring it back to begin again / A fan of Spike Jonze, Spike Lee and Spike Milligan," he brags on lead single "Crest Of A Wave," invoking the absurdist British comedian and revered American filmmakers in a single breath. Production across the project is provided by Chicago beatmaker Spectacular Diagnostics, who demonstrates a deft knack for combining eerie dust-speckled loops with crusty snares and kicks. Adding a sense of history to the album, closing cut "Ancient Sea Kings" charters back to early civilization and drops environmental commentary over a maelstrom of foggy sonics infused with strands of lonesome guitars and mystical flutes, complete with additional production and vocals from cult '90s alt-rap heroes New Kingdom.
---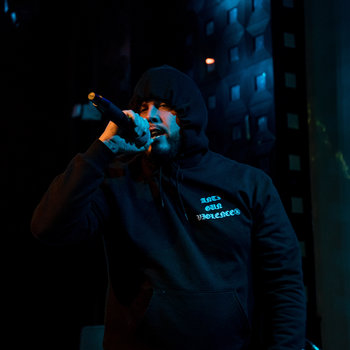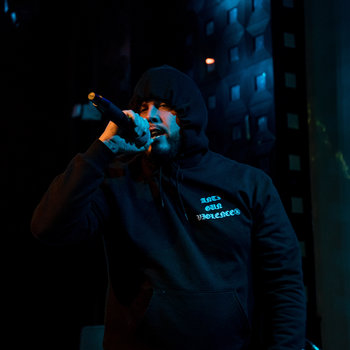 Merch for this release:
Compact Disc (CD)
On Brown Water Bible, Madhattan dispatches rhymes from New York City's grimiest enclaves over exquisitely dank and dusky production hooked up by IceRocks. The project's opener, "Fly Ignorance," showcases the MC proudly pitching himself as the "soul of the city" over a melange of beguilingly maudlin electric guitar lines, buoyant double bass and ominous castanet snaps. "I was heaven sent from hell to put you heathens to rest," Madhattan relays on "Bentley Azures," before pushing home his authentic credentials: "What you know about your boys all calling collect? / And my man behind bars actually sent me a check / Showed me nothing but respect, so I'm paying my debt." Benny The Butcher, ElCamino, and Supreme Cerebral make guest appearances throughout the LP; there's also a fierce turn from Rome Streetz, who gleefully unloads grim tales of street scars and cash capers on foreboding standout "Stop and Frisk."
---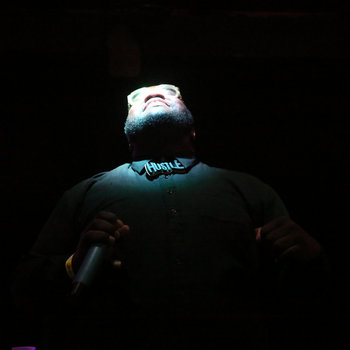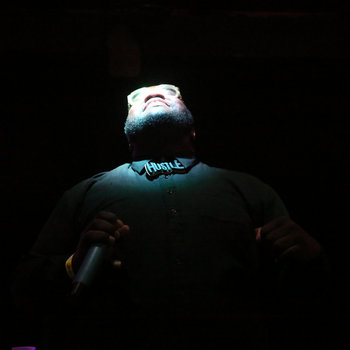 Merch for this release:
Compact Disc (CD), Vinyl LP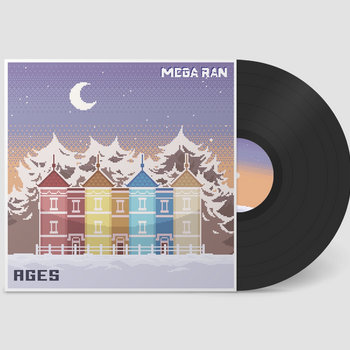 AGES Vol. 1 revisits the Philadelphia-via-Phoenix MC Mega Ran's coming-of-age story in reverse chronological order. The account opens with "AGES (Intro)," where Ran takes stock of the present year in earnest fashion: "Man, it's been a rollercoaster 2019 / We bagged R. Kelly and forgot Weinstein / Had to cut a couple homies that were disloyal and phony / Flip BTS and got a stiff arm from Sony / All good, I knew what I was doing / The champ's got to get rocked once in a while to prove he's human." Prama's remix of "HOME" acts as a cornerstone of the EP, its choppy synths underscoring Ran's attempt to balance grinding away on the tour circuit with maintaining family harmony. The poignant final song, "Latchkey," is similarly heartfelt, with the rapper reflecting on the rocky relationship he shared with his mother growing up. Nodding to Ran's nerdcore and chiptune roots, each song on AGES Vol. 1 is bookended by flashes of 8-bit ditties—an energizing touch that underscores the album's nostalgic intentions.
---
Merch for this release:
Compact Disc (CD), Vinyl LP
Given his proclivities towards introspective, emotional lyrics, Stalley has always seemed like an awkward fit for Maybach Music Group, Rick Ross's ultra-decadent luxury-rap label. But there's nothing incongruous about Reflection Of Self: The Head Trip, an independent release which smartly backs the thoughtful MC's rhymes with Jansport J's wistful '60s and '70s mid-tempo soul loops. Most of the album's concepts come from Stalley's own headspace: on the acoustic guitar-infused "Hold It Up," he confronts "my old ways I'm stuck in," while the bluesy piano-based "Don't Get Involved" laments the vanity of chasing fame. "Never put myself first, always did it for the people," Stalley raps on final song "Reflection (Outro)," before proving himself equal parts humble and optimistic: "Don't consider this a return, it's more of a sequel / I've been doubtful and depressed / So I'm more of an equal / Aligned souls / Time rose and waits for no man / Keep your head high—don't ever take the low stance."
---
OOFIE arrives on Wiki's own Wikset Enterprises label, which the New York City MC launched after ending his tryst with XL Recordings. Across 14 tracks, Wiki's sparky flows galvanize bass-saturated backdrops served up by his old Ratking spar Sporting Life, with additional production from Alex Epton, NAH and Tony Seltzer. On early cut "Downfall," Wiki introduces a reflective lilt to the album, coming to terms with his industry experiences and the cyclical nature of hype: "Even when I'm down, got a crown on my head / Y'all ain't seen my downfall yet / Down with a motherfucker 'til he down on his ass / 'Til he down on his luck / Travel town to town for the bucks." This idea of looking to the past to plot the immediate future peaks on "Back Then," which co-stars Lansky Jones of World's Fair; in it, the two rappers reflect on the paradoxical nature of New York City as both a constant in their lives and a symbol of perpetual evolution. Across the album, Wiki strikes a balance between coming across as confessional and cocksure, as if he's inching towards finding his comfortable spot in rap's grand ecosystem. "Reviews strong / Not enough views on the songs / Bar level on like 10 thou' / Motherfucker, yeah, I've been here for a while," he aptly sums it up on "Pesto," his delivery punctuated with a shrug and quip.