BEST HIP-HOP
The Best Hip-Hop on Bandcamp: May 2023
By Phillip Mlynar · June 07, 2023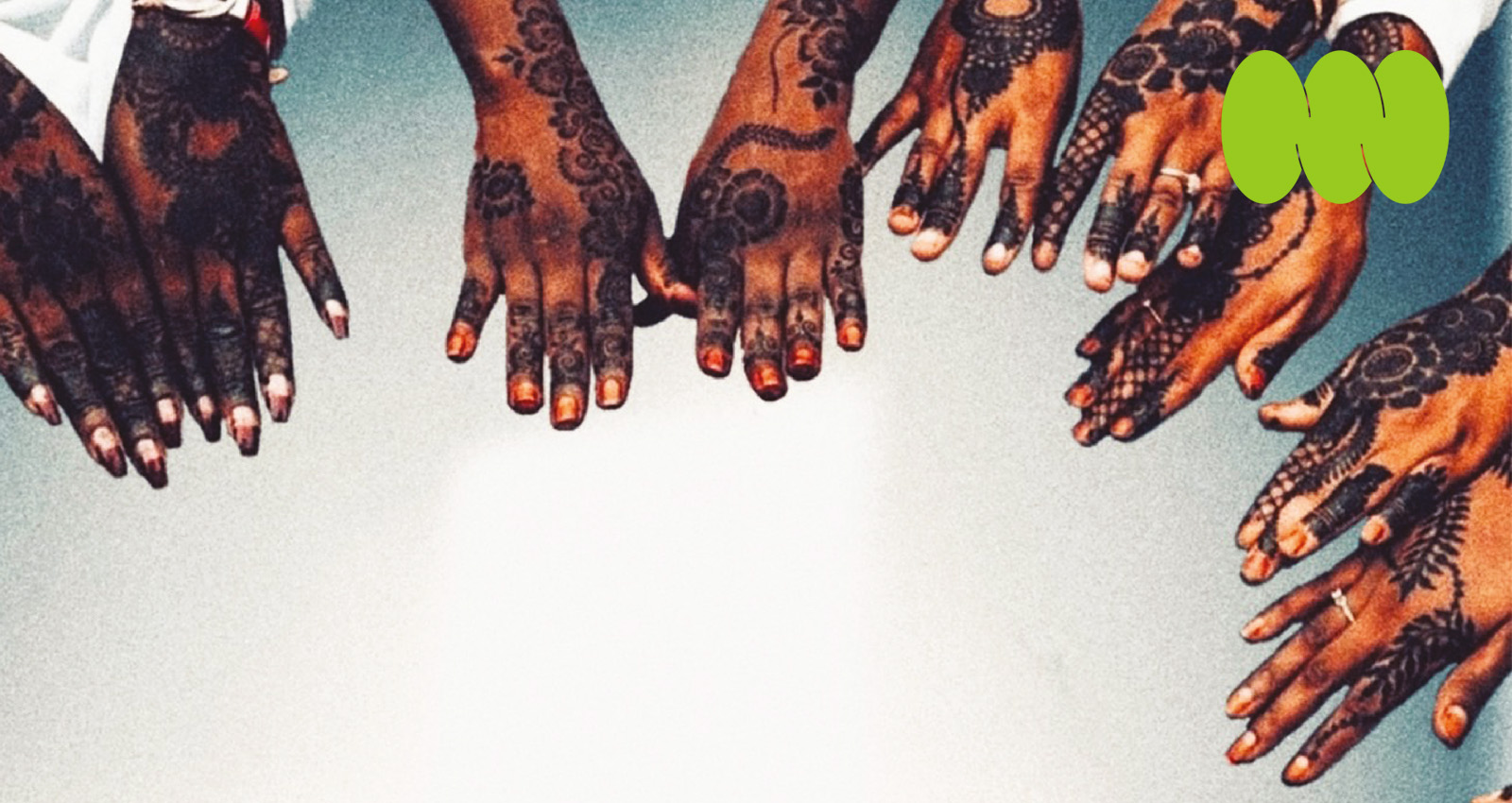 May's selection of the most vital new hip-hop releases to hit Bandcamp includes an ambient exploration into a monochromatic state of mind, a Los Angeles mainstay's defiant middle finger to the traditional music industry, and an uplifting lesson in positive personal progression from a self-identified Memphis flower child. We also spotlight another essential release from one-half of the unimpeachable Armand Hammer duo.
The UK-based Giallo Point has been forging a sterling reputation as a producer adept at conjuring a sense of impending danger through thoughtfully minimalist beats forged out of deftly repurposed fragments of library records and reserved jazz piano riffs. For Whatever The Case May Be, Point has teamed with Philadelphia MC Anwar HighSign (formerly known as Has-Lo) to present an album that oozes subtle melancholy. There's a refreshing blend of confidence and open self-doubt that permeates Anwar's verses across the album: On the drum-free, fuzz-bedded centerpiece "Diminished Spirit," the rapper's voice positively swings while simultaneously "dealing with a lack of self-esteem, hella dreams, no guidance." Closing the album on a fittingly muted note, "Wee-Bay Face" features the rappers shuffling into enigmatic climes to relay how "everything ain't for everyone to know—some things worth hiding."
billy woods & Kenny Segal
Maps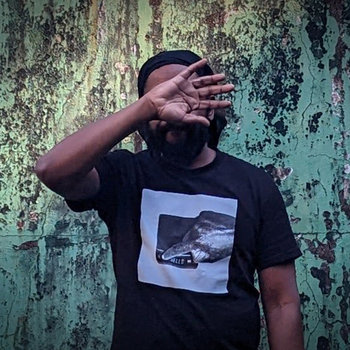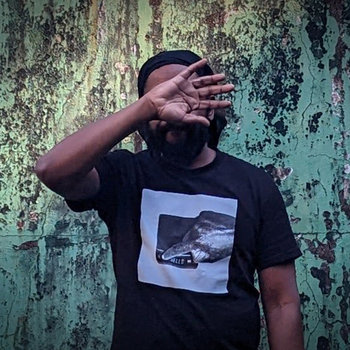 Merch for this release:
Cassette, Vinyl LP, Compact Disc (CD)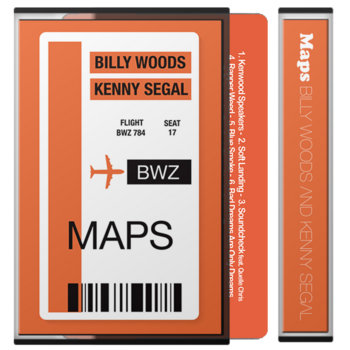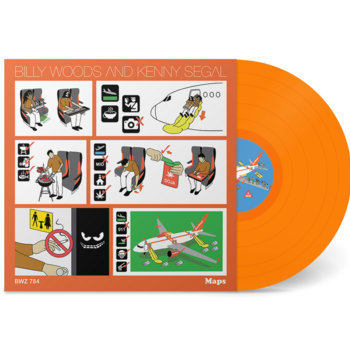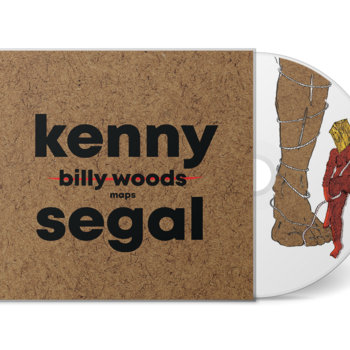 Maps continues billy woods's recent run of releases, whether as a soloist (2022's Aethiopes, 2019's Terror Management) or alongside Armand Hammer member ELUCID (2021's Haram, 2020's Shrines). Mirroring the setup of 2019's Hiding Places, Los Angeles beat wizard Kenny Segal again charts the project's musical topography, delivering a series of bluesy productions that inject bass-saturated, low-end territories with crackling striations of understated melody to tease out the ruminative notes and wry tenor of woods's brogue. "I will not be at soundcheck/ I will not be in the green room if it's too lit/ Could be at the local greasy spoon or Szechuan establishment," raps woods over the clandestine jazz-inflected backing of "Soundcheck," before nodding to a sense of history and with quiet confidence:
I'm from when bottles got smashed over your head in the spot
I'm tense
I'm smiling like I'm not, I'm surfing through the set
After curtains I sit for a while before I go get the check.
Complimenting woods's erudite verbals across Maps, lyrical support comes courtesy of Quelle Chris on the aforementioned "Soundcheck," plus Danny Brown blessing the ominously vibrating "Year Zero," Aesop Rock passing through the slinky "Waiting Around," and ELUCID solidifying Armand Hammer connections over the hollow atmospherics of "Baby Steps" and on the poignant closer "As The Crow Flies."
Dust Raps the Blues
Problems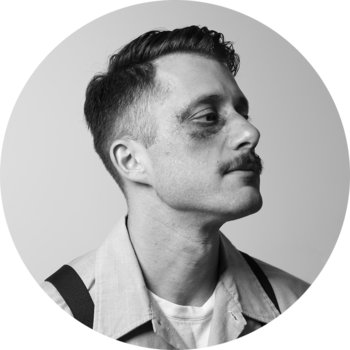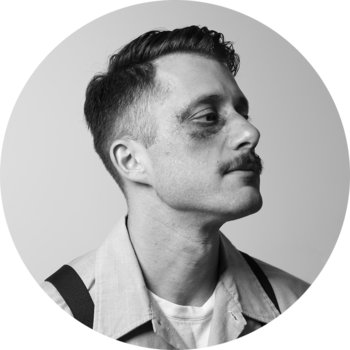 Merch for this release:
Vinyl Box Set, Vinyl LP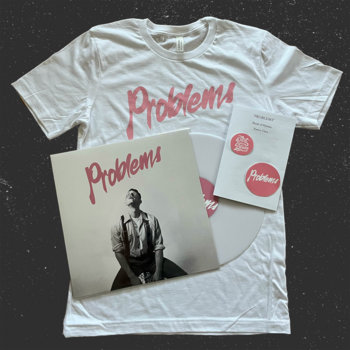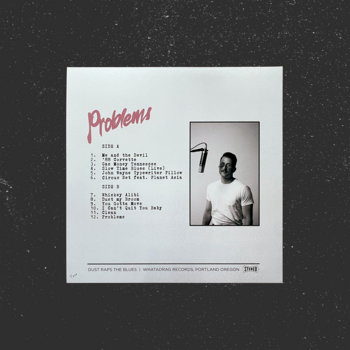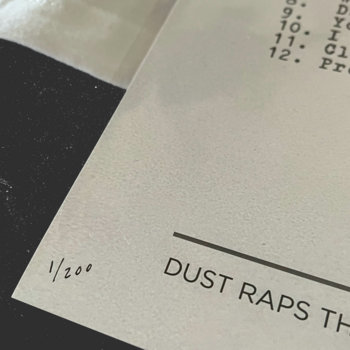 Portland, Oregon rapper Dust Raps The Blues characterizes his third album release as something akin to the idea of rapper Action Bronson recording a record alongside blues icon B.B. King. Set to a backdrop of guitar-infused production that radiates a similar sort of dusky charm as L'Orange and Solemn Brigham's Marlowe excursions, Dust rattles off rhymes that prosper when relaying lonesome sentiments and dredging up rueful whiskey-prompted laments. Over the boom bap–charged drums and scratchy guitar riffs that fuel "Dust My Broom," the rapper cops to feeling "more like a stranger every time I come home" and seeks some solace in "reading old texts like I cracked the code to happiness." Then on "You Gotta Move," Dust strikes a sentiment that encapsulates the album's charm: "That's why I have been aging my regrets like bourbon in a keg/ Somehow my eulogy is getting shorter every day." Tapping into the abidingly organic feel of Dust Raps The Blues, a limited number of hand-crafted lathe-cut vinyl versions of the album are available to cop.
Merch for this release:
Cassette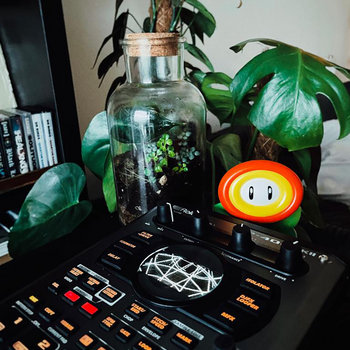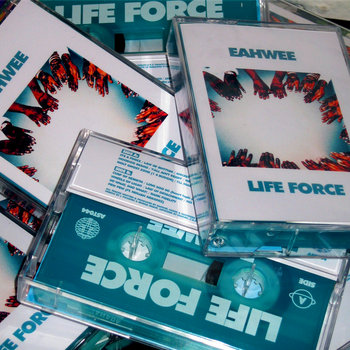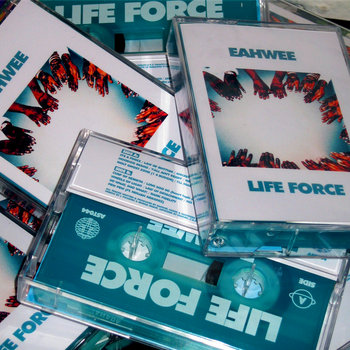 Following up collaborations with Virginia MC Koncept Jackson and fellow London dweller King Kashmere, Life Force presents the celestial-gazing beat science of producer Eahwee. Released on the Astral Black label, the instrumental project embellishes a palpable astro-futuristic aura with snapping, syncopated drum patterns. There's also a subtle time-traveling subplot to the album's movement: Early moment "Hoodoo Beams" employs lilting guitar riffs floating above a bed of reposeful synths to channel the jazz fusion spirit of mid-'70s Roy Ayers; "I'll Make It" sashays into '80s R&B zone through a combination of lush melody and reverberating snares; and "Be Safe Tho" pulses with the sort of low-key bop and clipped snares that defined Q-Tip, Ali Shaheed Muhammad, and J Dilla's collective work as The Ummah in the '90s. Heads up for those possessing green thumbs: A limited number of cassette copies of the album are available with a terrarium carefully crafted by Eahwee himself.
Merch for this release:
, Vinyl LP, T-Shirt/Shirt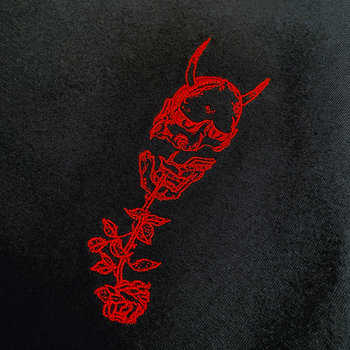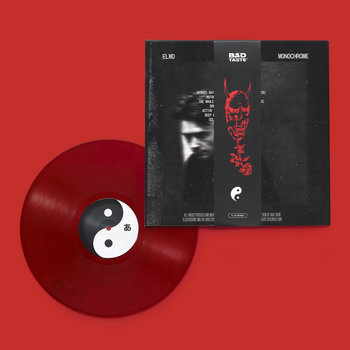 MONOCHROME is an immersive ambient-leaning project from London producer ELWD that calls on a transatlantic roll call of rappers including AKAI SOLO, VRITRA, and Archibald Slim to bring lyrical light to a collection of immersive soundscapes that harness a musically monochromatic theme. Over nine songs, the release's emotive charms are conveyed by ELWD's understated use of melody, with the producer blending dashes of live instrumentation with a sampling state of mind to successfully play light and dark musical and lyrical tones off against each other. The opening "WICKED WAYS" pairs the hushed tones of VRITRA with the granular introspections of YUNGMORPHEUS, as the MC duo weigh up serendipitous paths through life over little more than an elegantly muted refrain, while the mid-project cut "THE WHOLE WORLD" presents an anxious sounding looms and Obijuan traversing a megahertz-charged metaverse to the sound of overlapping soul-centric loops and lush strings. Consider MONOCHROME a simultaneously tender and vivid hip-hop exploration into musical and emotional contrast.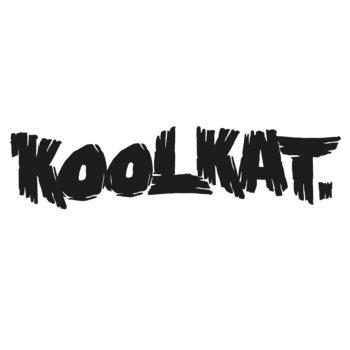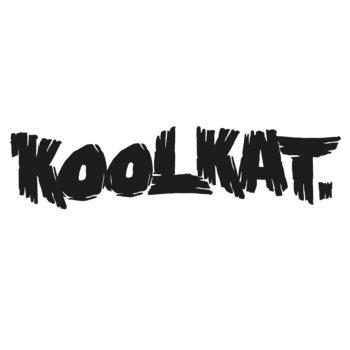 Merch for this release:
Vinyl LP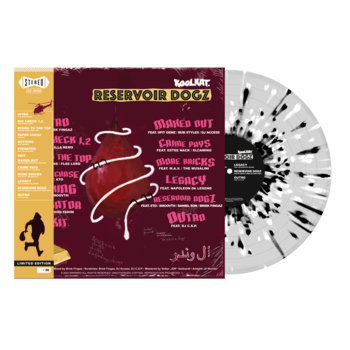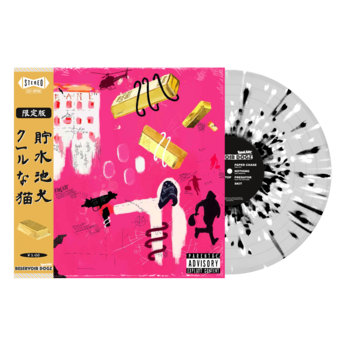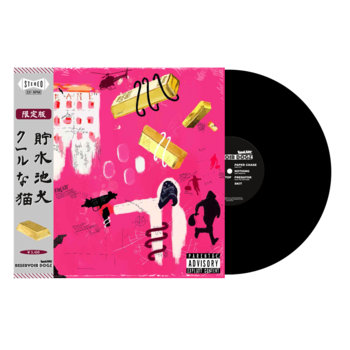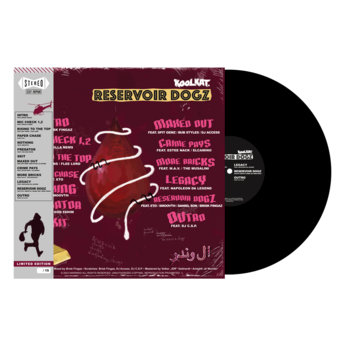 Masterminded by Cologne producer KOOL KAT, RESERVOIR DOGZ is effectively a proud salute to the grimy side of the modern underground rap realm. Following the brassy instrumental scene setter "INTRO BRISK FINGAZ," a rich roll call of feted MCs roll through the session to contribute block corner dispatches from their respective locales: gruff New York spitter Gorilla Nems is first out the gate, weaving vintage Big Pun lines into the uncut braggadocio of "MIC CHECK 1, 2"; Rochester bastion Eto smears insouciant cash-centric bars over the piano-spiked "PAPER CHASE," and Massachusetts-based Tragic Allies figurehead Estee Nack joins forces with Buffalo representer Elcamino for the static-embossed "CRIME PAYS." Ensuring the album keeps up a cohesively brawny feel, KOOL KAT's production chamber is fused around a blend of stony boom-bap drum patterns topped with dramatic flourishes of nervy strings and wickedly hostile keys.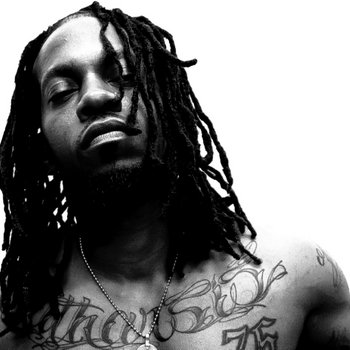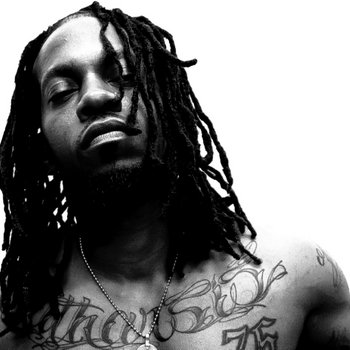 Hawthorne follows the Detroit-raised and now New York City-based MC Motown Priest's attempts to confront conceptions of self while navigating his life journey. "What you know about the rage when you looking into a mirror and your reflection becomes a monster that mutates into self?" questions Priest on opener "Great Depression," flowing commandingly over producer Dvious Mindz's melange of maudlin, '80s-esque synth work. As the album unfurls, Priest dives into the parameters of poverty in America on "Farewell To Welfare," revisits childhood aspirations from an adult vantage point on "For Sale," and rags on rappers blinded by the temporary trappings of "silver chains and cheap grills" on "Alphabeta." Signing off in rousing terms, climatic cut "Drug Money Theory" is a vicious skewering of "good 'ol America the great" fueled by beatmaker Protagonist's combination of demonically wormy bass tones and appropriately pained slithers of electric guitar.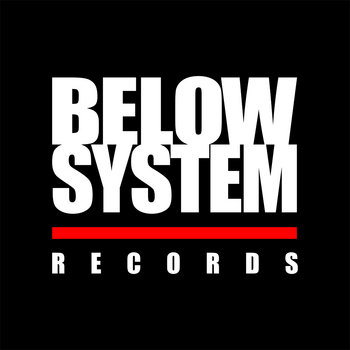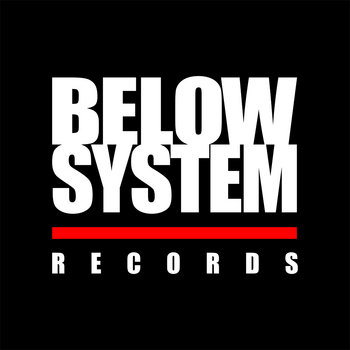 Merch for this release:
Vinyl LP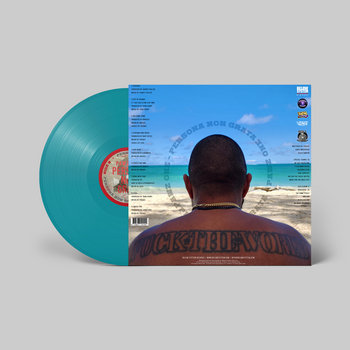 Persona Non Grata is pitched as mainstay Los Angeles rhyme slinger Pawz One's defiant middle finger to the traditional music industry.
Let me guess, when DOOM died you were devastated
If it wasn't for the hype, you would have never played it
All facts, like everything I ever stated
Screaming this, all this loyalty is meaningless,
growls the rapper on the introductory statement "Sepukku," flowing with steely determination over prowling production spiked with ominous rotary phone chimes. Elsewhere on the punchy album, "Welcome Home" spotlights Pawz One holding a mirror up to the frequently fickle nature of hometown love, "Bad News" delves into the parameters of false information, and "Good With That" employs reposed layers of strings to usher the MC towards a humble appreciation of life's true blessings. Smartly, guest features on Persona Non Grata are confined to the presence of veteran rappers Ras Kass and MC Eiht, who team up to appear on a taut remix of "Out Of Bounds" that houses the MC trio warning out-of-towners about the scarred underbelly of their home stomping grounds.
Time To Change EP is a compact introduction to the poetically-inclined talents of Tennessee-based She Who Wont Be Named. Frequently flowing over woozy R&B and intimate piano-helmed backdrops, She Who Wont Be Named gently outlines the jazz-flecked project's uplifting agenda on the introductory title track, where the MC warns against comparing
[…] yourself or your flaws to other's perfections
Take the negativity off the shelf and focus on your direction
Pick the sadness up off the floor and sweep it into the wind
Close the door on self-hatred and never let it back in.
Themes of personal positive inspiration recur across the release, with She Who Wont Be Named quashing feelings of internal anger with a smile on "Sweetly," confronting seemingly impossible obstacles on the wavering "Neighborhood," and gracefully swinging from bumping A Tribe Called Quest to "playing in the sand like a kid again" on the tranquil piano-carried standout "Flower Child From Memphis."