BEST HIP-HOP
The Best Hip-Hop on Bandcamp: May 2021
By Phillip Mlynar · June 02, 2021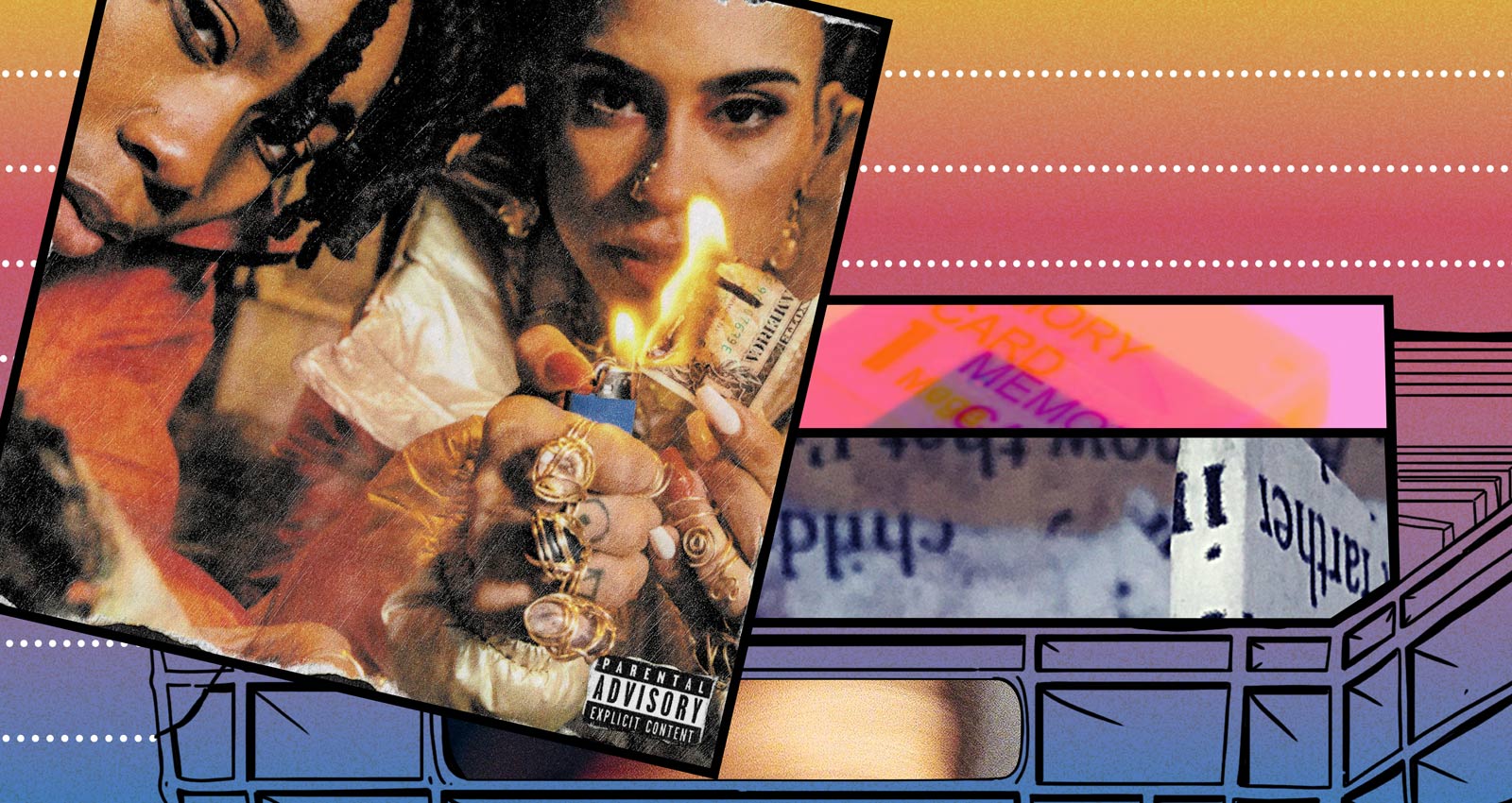 May's selection of the ten most crucial new hip-hop releases to hit Bandcamp includes an energized punk rock-inspired MC showcase, an electro-influenced depiction of a dystopian world ruled by state surveillance tactics, and a set of spiritualized raps delivered by a duo of Chicago activists. We also dig into a luminous project themed around the Megaman video game universe.
AKAI SOLO & Navy Blue
True Sky
Merch for this release:
Cassette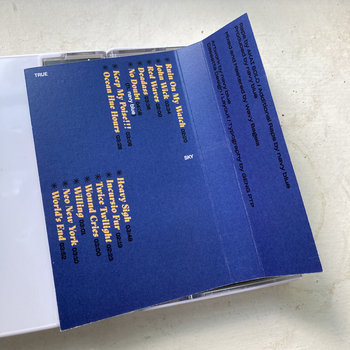 True Sky brings together the bright talents of New York City-based artists AKAI SOLO and Navy Blue for a project that showcases the former's declarative vocal delivery and the latter's subtle soul-mining sample tactics. Conceptually, AKAI SOLO parses the project as "a sort of existential check-in" in the brief liner notes—a prompt that inspires the MC to explore the dynamics of questing for freedom in the modern world. "Stillness is a virtuе/ It's all ill/ So is plotting militance," relays AKAI SOLO on early song "John Wick," balancing worldly tactics over a mutedly bittersweet loop before commanding, "No one on my side is worthless/ If you with me then we getting work in." Stepping out from behind the boards, Navy Blue brings his hushed gravitas to the gentle and plaintive "No Doubt," where he invokes memories of family and strives to find "balance, harmony, the path different." Pushing home the spiritual essence of the album, concluding cut "World's End" is fueled by a woozy melancholic fanfare and AKAI SOLO weighing up the likelihood of "human error" when confronted with the grander spiritual scheme of "celestial battles."
Facilitated by the gleefully off-kilter Weird Rap label, Papier​-​Mâché Chalet ventures into deep art-rap territory by pairing Vancouver rap poet Andrew Mbaruk with composer and instrumentalist Th' Mole. The minimalist kicks and marauding bass of "Inferno" hosts the resident MC coasting in on the Sloop John B, dwelling in slime-saturated climes, and boasting about being "hirsute as the cute dog with fleas scratching his body to the beat." Lacing verses with nods to postmodernist theories, the album is thematically anchored by the heady two-part title track, where Mbaruk introduces a cast that includes a "technologocentric luddite" and "racist egalitarians/ These spaceships packed with Aryans," as he proceeds to relay dialectical thoughts about divided societies over a sepulchral bed of murmuring atmospherics. Parting shot "Loop Quantum Gravity" launches the album into interstellar climes, with Mbaruk outlining goals "to know the galaxy better/ Attending loop quantum gravity lectures/ Every day I wonder 'bout my life and what it means/ And every day I thank God for that luxury."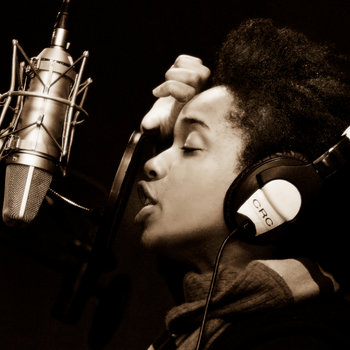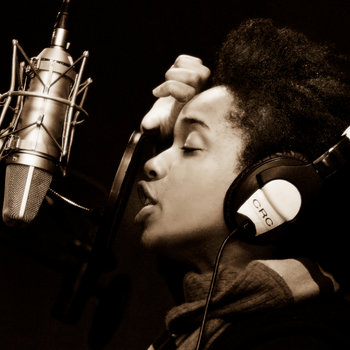 The third—and possibly final—installment of the BIG $ILKY chronicles successfully furthers the forceful and thoughtful mix of punchlines and politics that powered the duo of Minneapolis rappers Psalm One and Angel Davanport's first two releases. "I feel like going against me is blasphemy," opens Psalm One over swaying keys on opener "Jesse Got Away," before admitting "I swallowed my hubris" and proceeding to take aim at "predator rappers." As the concept-centric seven track project progresses, "Allyship Fatigue" has the duo wondering about the true motives of those around them over purring bass; "Britnee Speerz" pries into the dynamics of toxicity in the modern world; and the throwback synth melody carrying "Released From Contract" prompts Psalm to differentiate "real ones from opportunists." Hyper quick-witted and always brutally honest, BIG $ILKY Vol.3 is an essential agenda for turbulent times.
Merch for this release:
Vinyl LP, T-Shirt/Shirt, Compact Disc (CD)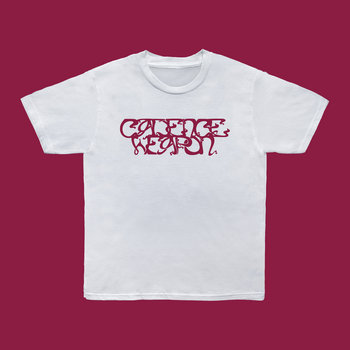 Parallel World soundtracks a chaotic dystopian realm overseen by surveillance state tactics. Cadence Weapon pursues his trademark electronic experimentalist tendencies over a series of beaming metallic-hued backdrops served up by a squad of producers including Korea Town Acid, Jacques Greene, and AudioOpera. "On Me" is set in a world where inhabitants are constantly tracked by credit card scans and assaulted by invasive global brand advertising; the bass-sodden "Skyline" delves into the ways gentrification is used as a form of population control; and Fat Tony passes through to trade bars on the hypnotically growling mid-album cut "WATER." Tempering the turmoil, the project ends with a glimmer of hope on "Connect," where delicate whispers of synths and aqueous piano cushion Cadence Weapon as he implores, "It is what it is/ It ain't what it seems/ Life is but a dream."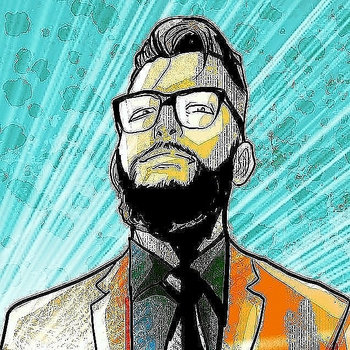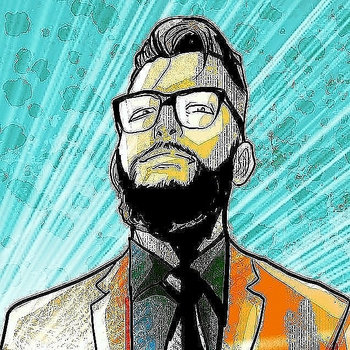 Merch for this release:
Compact Disc (CD), Cassette, Poster/Print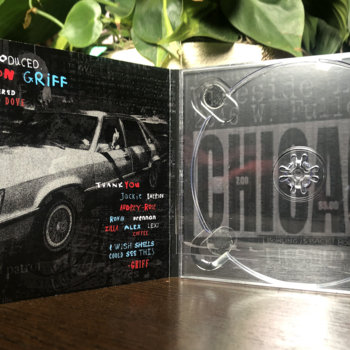 Fireside Chats is an invigoratingly abrasive punk rock-inspired release that spotlights Chicago-based beatmaker Jason Griff's raucous production in tandem with a rich lineup of guest MCs. UK powerhouse Juganaut comes through bumping Bad Brains on the stripped-down guitar-spiked opener "Rage!" before Scorcese subsequently weaves in a reference to Bad Religion on the evocatively disquieting "Summer Of Punk." Running through the ranks of the lyrical roster, billy woods brings his stentorian presence to the distorted workout "Turtles," the Wrecking Crew duo of Curly Castro and Zilla Rocca bless the hulking "Never Iscariot" and slow rolling "Sun Will Still Shine" respectively, and Alaska strings together references to Moor Mother and Isaac Asimov before anointing himself as the "Van Damme of vandalism" on the honeyed "Adapt." Closing out the project, the trio of PremRock, Alex Ludovico, and Skech 185 delve into a world of "barstool blues" and dusky saloons as they drop real-world gems on "Tip Your Bartender."
Directed by cinematic North Carolina beatmaker L'Orange, Imaginary Everything opens with a blues-saturated title track that introduces collaborative Nashville rapper Namir Blade flowing with supreme confidence over swathes of pained guitar. "Watch how you moving/ Watch what you doing/ Don't you get handsy/ I keep the razor blade handy," the MC warns in glowering terms. From this grisly grounding, Blade goes on to deftly switch between similarly concrete threats and snatches of surrealist rap visions as he proceeds to pursue a hallucinogenic-spiked path of lyrical wanderlust. Acting as co-conspirators along the way, Blade is joined by Quelle Chris on the slinky bass-propelled "Point To Point," while Fly Anakin blesses the deliciously low slung "Gassed Up," and Jordan Webb contributes to the irresistibly sun-blissed and static-flecked "Late Nights Early Mornings."
Mother Nature and BoatHouse
SZNZ
Merch for this release:
Vinyl LP, Cassette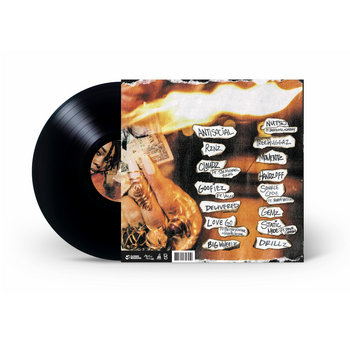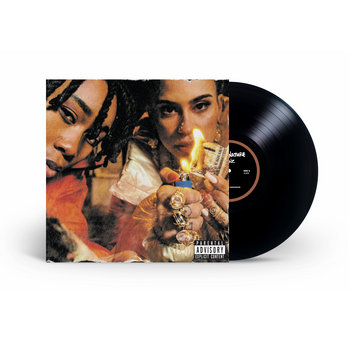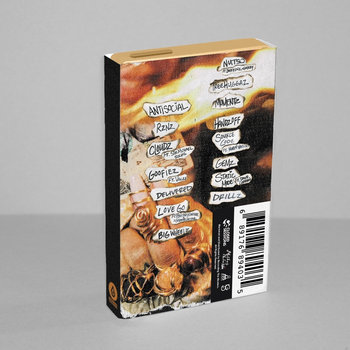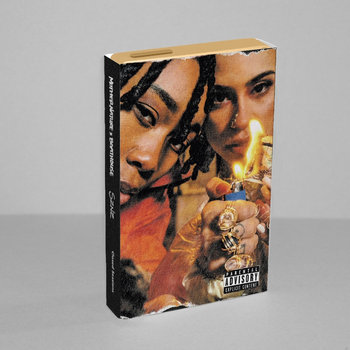 Fashioned as a mixtape, SZNZ is a compelling introduction to the talents of the Chicago-based MCs and community activists Klevah and TRUTH. Putting faith in the production talents of Minnesota-raised BoatHouse, the project radiates a subtly melodic charm, with beats shaped out of a fusion of voluminous bass tones and trap-style drum patterns that are infused with strands of elegant synth riffs. It's a sonic blend that peaks on key cut "CLOUDZ," where Sir Michael Rocks from the Cool Kids guests over a backdrop that caresses the MCs' voices with delicate, feathery keys. Imbuing SZNZ with a spiritual dimension, the fleet-flowing Klevah and TRUTH pack their verses with allusions to chakras and personal portals ("RZNZ"), bump jazz-fusion icon Roy Ayers while exploring the fifth dimension ("HANDZOFF"), and nod to journeying paths dictated by the divine on the haunting, organ-powered "DELIVERED."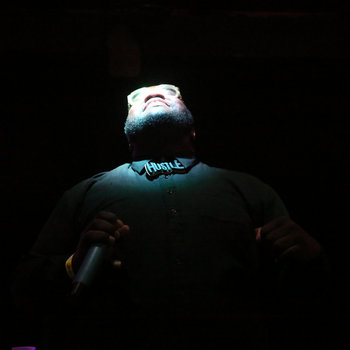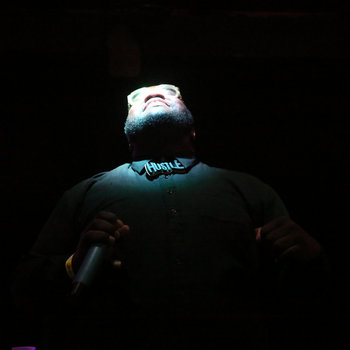 Vibrant Phoenix spitter Mega Ran's team up with fellow otaku rapper Noveliss from the Clear Soul Forces crew is a sparky eight-track, video game-themed project that's set in the Megaman universe. Casting themselves as empowered heroes in an unpredictable world, the two rappers deliver conceptual verses that mine from wrestling terminology ("Clash Of The Titans"), allude to climate change issues ("Dear Summer"), and embark on a nostalgic trip on the shimmering "Memory Card," a track which includes Mega Ran referencing floppy disks while Noveliss backtracks to his own digi-heritage: "He grew up a gamer/ They still trying to figure out which arcade he from/ Marvel vs Capcom II/ That's how they raised him up." Producers DJ DN3, Hiro, and Yon Li bring a consistent feel to MAVERICK HUNTERS, contributing beats that skillfully weave together video game sonics and spot effects with drum patterns that add a convincing heft and punch.
Merch for this release:
Cassette,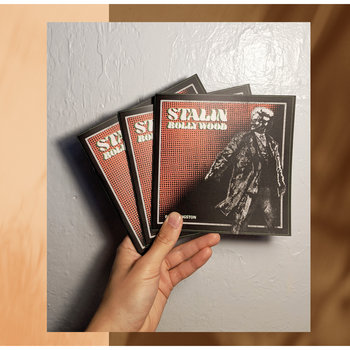 Back on 2020's Language Arts Unit release, Rhys Langston self-deprecatingly presented himself as the "poet laureate of my living room." The Los Angeles MC and producer's latest project furthers his sardonic streak and erudite style of phrasing while successfully shifting in a scuzzier sonic direction that infuses art-rock and new wave influences into the fabric of his caustic lo-fi-leaning production. Over a zappy introductory backdrop of buzzing synth and sputtering snares, Langston teases his blend of politics, polemics, and abstract associations in vivid fashion: "This is the guest verse/ Prefab bed and breakfast/ The feeling is post-verve/ Instantly jack up my feature prices/ For a side of avocado toast/ With Thurgood Marshall/ Shooting appellate dice in a back alley." Later on in the project, a cover of TV On The Radio's "King Eternal" pops up, with Langston recounting lyrics at an upbeat tempo over wiry grinding guitar in a fashion that fondly brings to mind Jneiro Jarel and Khujo Goodie's bold but overlooked 2009 Willie Isz experiment.
New York City rap guardian Wiki's collaborative project with Antwerp-based beatmaker NAH is a forceful procession of beautifully discordant hip-hop. Tracks regularly clock in at the sub-two-minute mark—a format that grants the former Ratking frontman the opportunity to distill his nasally verbals down to their punchiest essence. Early track "Yonkers" hosts Wiki recalling bumping DMX while riding BMX bikes before going on to proclaim "I am that kid" over production helmed by deep echoing bass and rattling clusters of snares; on "Truth Be Told" the rapper rocks Puma kicks and brags how "all I really know how to do is walk and spit" to a backdrop that sounds like an '80s R&B radio station playing on a boombox with busted speakers; and mid-point cut "No Work" is fueled by a hazy mix of rapid-fire piano notes and clattering drums. "Tired of high stakes/ Take that bullshit out my face/ Take the microscope off of what I make/ Shit, I might go broke off of what I make/ But I might choke if I don't give you my take," relays Wiki on the penultimate cut "Hungover," smartly ushering in a more introspective element to Telephonebooth over the most wonderfully intoxicating backdrop of glitchy staccato synths.