BEST HIP-HOP
The Best Hip-Hop on Bandcamp: May 2020
By Phillip Mlynar · June 11, 2020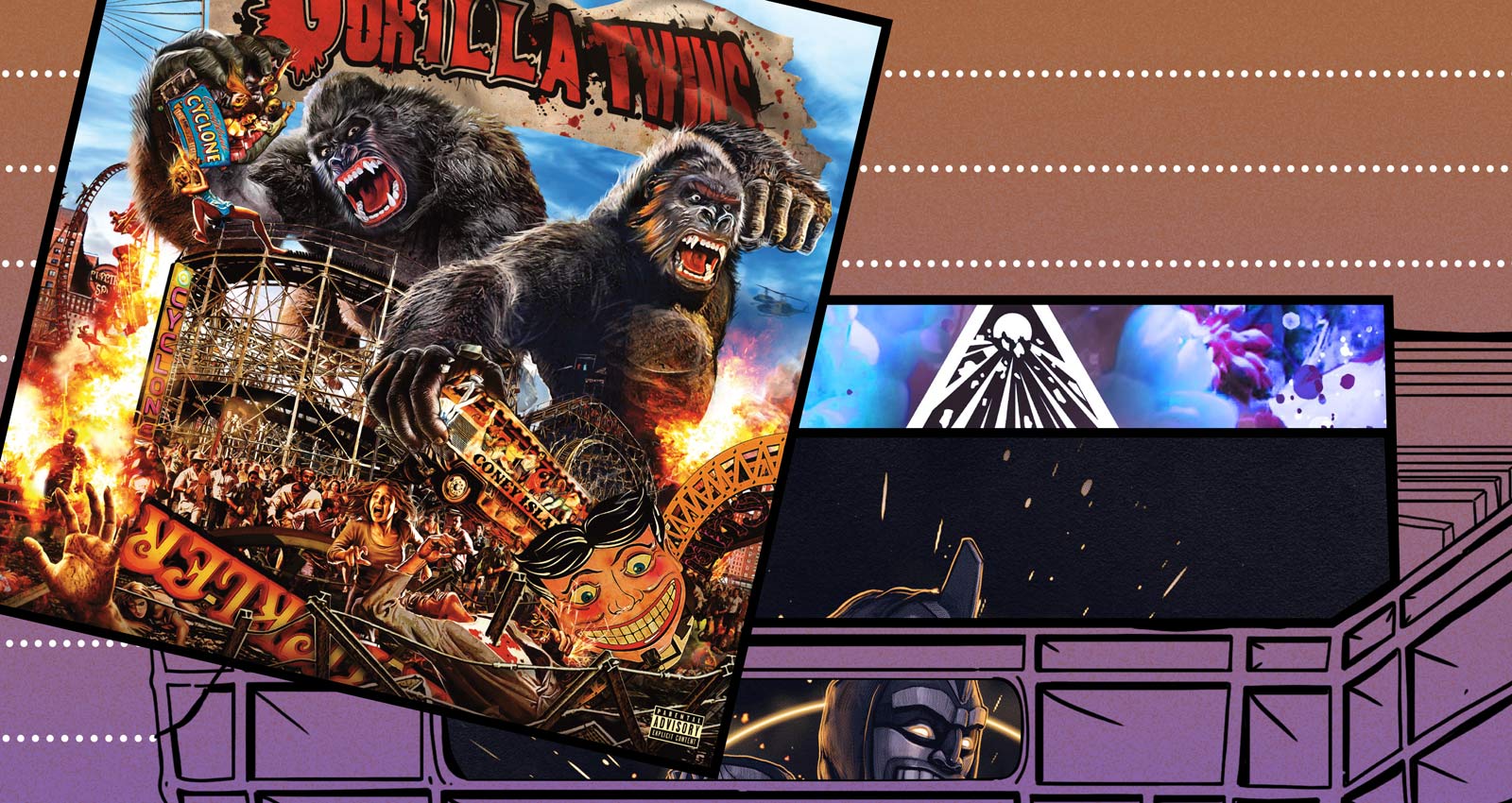 May's spotlight on ten crucial new hip-hop releases to hit Bandcamp includes an inventive remix project from the Backwoodz Studioz camp, an earnest exploration into the dynamics of fatherhood penned by a Detroit lyrical veteran, and a nuanced art rap outing from a member of the Ruby Yacht crew. We also highlight a cross-generational collaboration that pairs modern hip-hop talent with revered sax player Archie Shepp.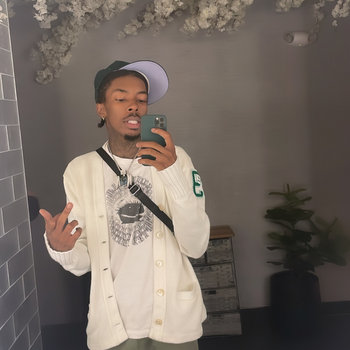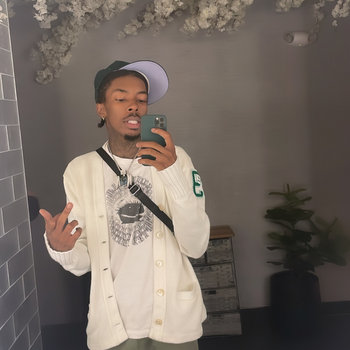 Pitched as a coming-of-age project, upstate New York lyricist Bishop Nehru's Nehruvia: My Disregarded Thoughts opens with a scene-setting spoken word vignette that involves the album's protagonist chancing across a discarded tape cassette while walking home from work. As the cassette is popped into a tape deck, the album rolls into life with the freakish-sounding "Colder," where Nehru sketches a bleak world populated by people discarding unity in order to lust after "gore, horror, a closed-border war." The idea of being surrounded by turmoil recurs throughout the mature project. The saturnine piano-powered "Little Suzy (Be Okay)" focuses on the trappings of addiction; "whydoesthenightskytalktome?" veers introspective with Nehru digging into his self-doubts; and the Rhodes-infused "All Of My Years" confronts envious friends with duplicitous intentions. A key couple of features also showcase Nehru's standing among his hip-hop forefathers. The rapper's mentor MF DOOM passes through the silky "Meathead," and legendary boom-bap architect DJ Premier loops up a jingling piano riff for standout "Too Lost," where Nehru holds a conversation with himself to reflect on his life and musical journey so far.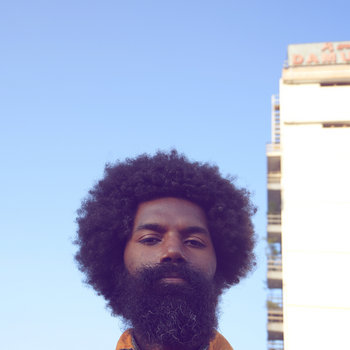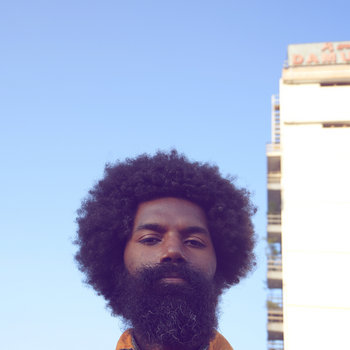 Ocean Bridges teams Washington, DC producer Damu The Fudgemunk and perceptive lyricist Raw Poetic with the latter's uncle, the revered saxophonist Archie Shepp, whose discography includes the politically-charged 1972 Attica Blues album. Befitting the overt jazz connection, there's an engaging freewheelin' feel to the 15-track project that stems from Damu's live drumming and muted vibraphone lines plus the interplay between Shepp's sharp sax riffs and Raw P's melodic scat-like delivery. For a heady snapshot of the cross-generational collaborative spirit that radiates out from Ocean Bridges, check climatic cut "Soul Searching," which channels a spiritual jazz mentality and includes Raw P imploring a "displaced society" to wake up, get activated, and move towards a better tomorrow.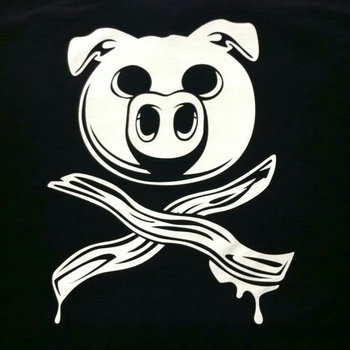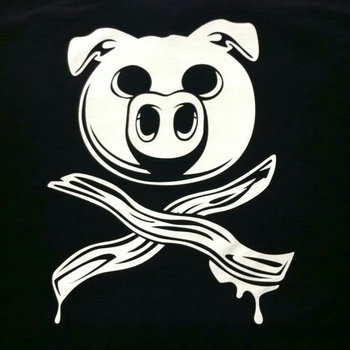 Merch for this release:
Compact Disc (CD), Vinyl LP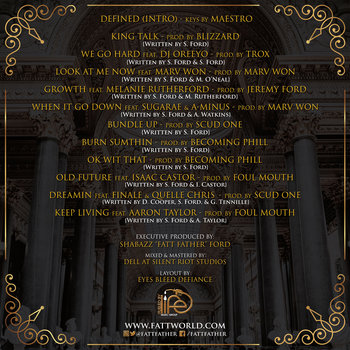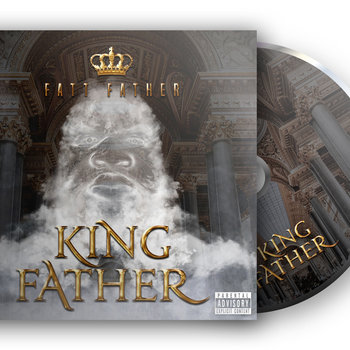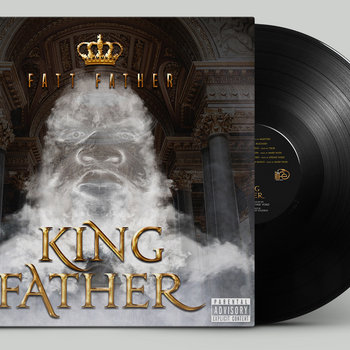 "What is the definition of the word 'father'?," asks the storied Detroit MC, Fatt Father to his 11-year-old son DJ Oreeyo during the introduction to his fourth studio album. The question prompts a humble and nuanced dive into the dynamics of fatherhood and legacy across a 12 track project powered by chunky soul loops hooked up by Portland's Trox, Chicago's Scud One and Namibian beatmaker Becoming Phil. "It's a blessing I'm still breathing/ Focused on providing a message before leaving," Fatt Father raps on cornerstone cut "Growth," which builds into a pensive reflection on the vital role family members have played in shaping the rapper's outlook on life. Extending the appreciation to his artistic community, penultimate track "Dreamin" co-stars fellow MCs Finale and Quelle Chris who band together to channel the spirits of civil rights activists over bluesy church organs and low slung percussion.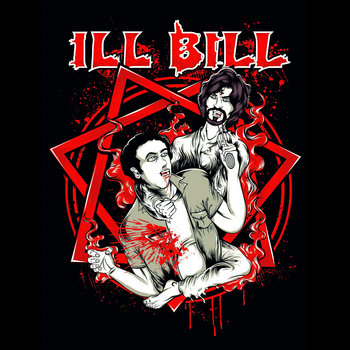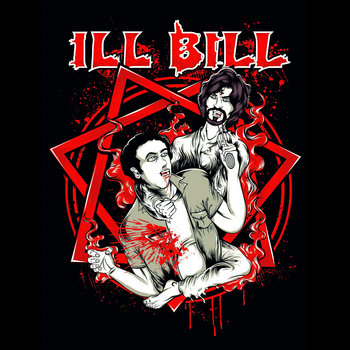 Gorilla Twins is a beautifully brutalist team-up between unabashedly grimy Brooklyn spitters Ill Bill and NEMS whose album artwork paints the two lyrical beasts as movie monsters rampaging through the Coney Island boardwalk. Soundtracked by a selection of rugged grit-sodden productions served up by a roster that includes Stu Bangas, Scram Jones, and Ill Bill himself, the goon rap duo outline their hardcore manifesto on early cut "MARRIED TO THE GAME," where, backed by gnarly organs, they tag-team lines and holler the hook: "Spent nights alone carrying the pain/ Took microphones and strapped them to my veins/ Tragedy and shame left me savagely deranged/ Blood, sweat and years—I'm married to the game." Verbal assists are provided by Vinnie Paz on the sinister piano-helmed "WOLVES," Lord Goat on the funkily frantic "SHOOTOUT AT THE CYCLONE," plus the pairing of Immortal Technique and hook specialist D.V. ALIAS KHRYST on poignant final cut "ADIOS," where the rappers weigh up the fleeting nature of life, ushering in a mournful ending note that balances the record's glorious chaos.
Merch for this release:
Vinyl LP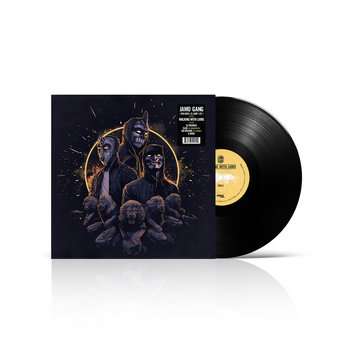 Jamo Gang's debut album is a crunching blast of bicoastal boom-bap served up by Los Angeles lyrical firebrand Ras Kass, New York City spitter El Gant, plus producer and Brown Bag Allstars member J57. Walking With Lions bursts into action with the swaggering "Belushi & Ackroyd," where a backdrop shot through with nervy wavering organ and slashes of bluesy guitar motivates the two MCs to trade spiky one-upmanship bars, drop name checks to the Fat Boys, Mad Lion and Slick Rick, and proclaim on the hook, "I don't do them fake handshakes and industry name parties/ I don't rock with nobody." Furthering the boom-bap connections, DJ Premier contributes the heavyweight soul-packed "The 1st Time" (which also features guest verbals from Atmosphere's Slug), and shows up again towards the end of the album to add typically sharpened scratches to "Highway." Adding a dramatic post-apocalyptic dimension to the project, the sci-fi-styled "38 Minutes" recruits Psycho Realm's Sick Jacken and La Coka Nostra's Slaine to drop conceptual verses following a news broadcast that warns us that a nuke is set to destroy Earth in exactly 38 minutes. Naturally, panic and chaos ensues.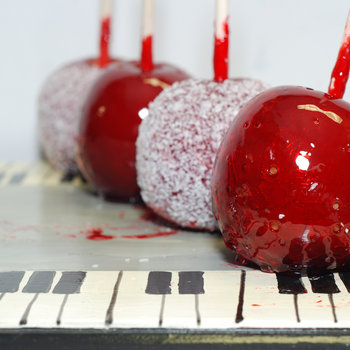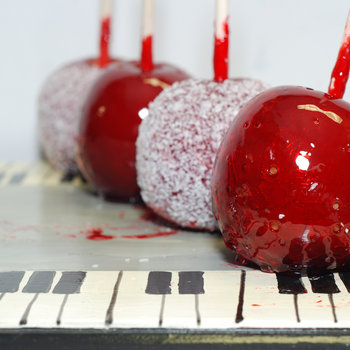 Merch for this release:
Compact Disc (CD)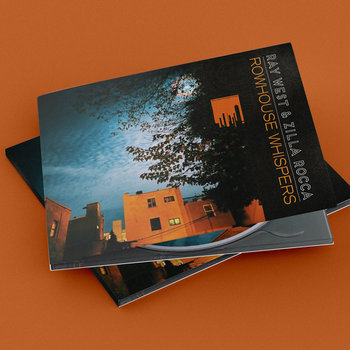 Rowhouse Whispers is a seductively mellow outing from Bronx-based beatsmith Ray West and South Philly MC Zilla Rocca. The project's crowning track is "Revolution #36," a stripped-down seraphic-sounding piece that anoints the Wu-Tang Clan as their generation's Beatles. "My first raps '97, trying to be INS/ Memorize the "Triumph" lines, living through the liner notes/ My father played Revolver on vinyl, Abbey Road/ Dial 1-900 Raekwon, listen close," relays Zilla, before going on to recount walking down Abbey Road when he was 23-years-old and getting Ghostface to sign a CD back home on South Street. Building on the EP's conceptual streak, "88 Style" riffs on one of hip-hop's most lauded golden era years, while the haunting title track demonstrates Zilla Rocca's shrewd ability to craft a noir relationship rap. Beyond the conceptual kicks, the swaggering electric guitar-laced "Doobie Brothers" co-stars guest MC, Alaska, who reminisces about bumping Sir-Mix-A-Lot's "Posse' On Broadway" while Zilla himself gets domestic and cops to cleaning his crib to a playlist of Def Jux and Stove God Cook$.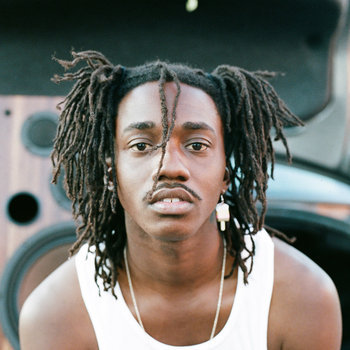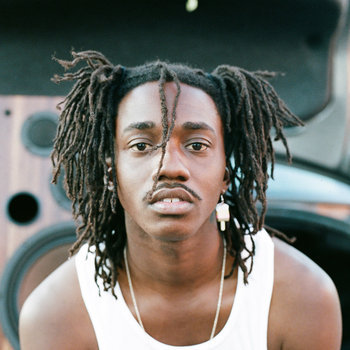 Ric Wilson's music has always brimmed with upbeat funk influences—and now the Chicago-based MC has added an ebullient disco strut to the mix for a six song collaboration with Los Angeles producer Terrace Martin. Over four-to-the-floor-kick-heavy production, squelching P-Funk-style bass, and candied keyboard lines, Wilson anoints himself as "the disco Kaepernick" and proceeds to deliver addictive party-centric bars in his breezy conversational flow. Pushing home the buoyant and easygoing tone of the project, R&B singer BJ The Chicago Kid brings his velvety voice to the hook of "Chicago Bae"—a track that's equal parts summer jam and home city tribute—while "Breakin Rules" coasts along with soulful '70s pomp and finds Wilson triumphantly taking pride in the knowledge that "being my whole self is just the only way." Smartly balancing the zestful production sheen, final track "Beyond Me" employs hazy backwards tape loops to bring They Call Me Disco to a pleasingly relaxed and soothing close.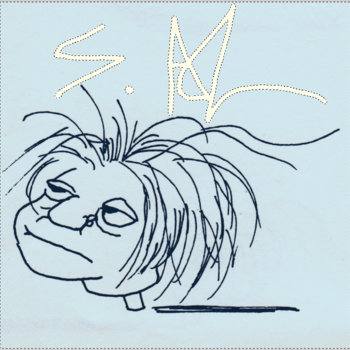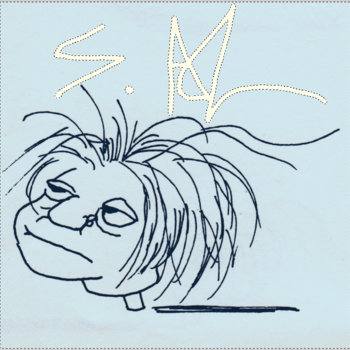 Safari Al has been steadily staking a claim as the Ruby Yacht label's secret weapon. Blessed with quiet storm-style hushed delivery, the Wisconsin-based wordsmith's latest album delivers poetic free association-style musings over dusky jazz-inspired production, split between label captain R.A.P. Ferreira (under his Scallops Hotel guise) and TV Nicks (aka Kyle Johnson). "They're already eating, tasteless rice and crickets/ And when they say complicated jokes I tend not to get them," Al confesses over clipped snare taps and woozy keys on "Just a matter of GRIN," before imploring, "I demand magical new art forms." Elsewhere, the lush string-infused "Habits" weighs up daily routines, "Butterfly Net" revisits growing pains and an early crush over aqueous bass and delicate synths, and poignant closer "K.O.A.D. (Knock On Any Door)" flaunts the dreamer's goal of "shaping castles in the air" over the most heart-rending piano loop.
Flechette lands somewhere between a remix project and a reimagining of ShrapKnel's essential self-titled debut that dropped back in March. Consisting of MCs Curly Castro and PremRock, the project opens with brand new cut "Motaw," which positively growls along by virtue of producer ELUCID's grinding bass tones. While Willie Green and ELUCID handled complete production duties across the original album, Fletchette quickly ushers in an expanded array of close cohorts and creative allies to sculpt its sonic shape: crispy drums and scuzzy organs propel Kenny Segal's take on the rap and comic book-themed "Dumile High;" Blueprint swaps out the brooding atmosphere of the original "Tempest" for mellifluous psychedelic soul vibes; and Analog(ue) Tape Dispenser provides "Armament" with marauding bass and a snatch of a classic '70s breakbeat that compliments the MCs' authoritative timbres. Alternate versions of "Red Herring" and "Estranged Fruit" are provided by August Fanon and Blockhead respectively—with the former looping up brassy big band jazz and the latter deftly veering into melancholic trip-hop territory—while Cavalier contributes a fresh guest verse to Small Pro's flip of "Beset." Consider Flechette an innovative companion piece to one of 2020's early essential releases.
Recognized for his role in the North Carolina rap crew Kooley High, Tab-One's Balancing Act is a highly personal exploration into the trials and emotions that come with attempting to forge a music career while taking care of family business. Introductory track "Birthday" revisits the birth of one of Tab-One's kids over a tender honeyed backdrop hooked up by Tecknowledgy. "She was working harder than any human I've ever seen/ She had sweat on her brow and a grimace on her face/ But she look more beautiful than stars out in space," raps Tab-One, paying tribute to the strength of his wife, who gave birth to their son at one o'clock in the morning. The rest of Balancing Act conveys the same sort of mature life outlook and willingness to cop to moments of vulnerability that Tab-One's fellow North Carolina wordsmith Phonte has expressed so movingly on his own most recent releases—a feeling epitomized by melancholic concluding cut "Ain't Changed," where Tab-One signs off with the humble mantra, "You see my worth as a man ain't enabled by the loot/ But respect I collect got me labelled as the truth."