BEST HIP-HOP
The Best Hip-Hop on Bandcamp: March 2018
By Phillip Mlynar · April 03, 2018
March's roll call of crucial Bandcamp hip-hop releases brings together stellar names from all corners of the scene. We've got you covered, whether you're searching for cinematic crime rhymes, modern thug rap parables, smartly expressed takes on the mental health of the modern world, or even throwback '90s boom-bap.
Vew the Best Hip-Hop on Bandcamp Archives.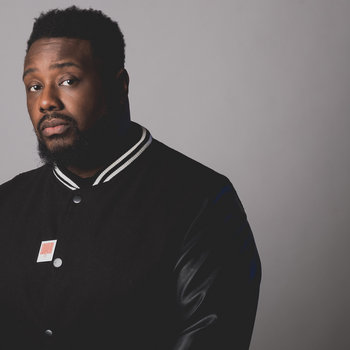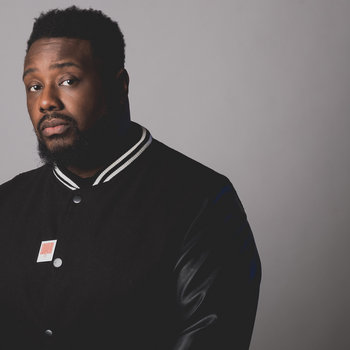 Following up 2011's excellent Charity Starts At Home, Phonte's second solo studio album reinforces the former Little Brother MC's status as one of hip-hop's most amiable and mature voices. The woozy funk of "To The Rescue" brings the project to life, before warm layers of synths and piano on tracks like "Sweet You" and "Cry No More" serve as a backdrop to Phonte conveying his inner feelings on married life and the passing of his father. Freddie Gibbs adds his verbal gravitas to "Change Of Mind," while Eric Roberson guests on "Find That Love Again."
Introducing himself as the "bastard son of Def Jux raps," New York City MC PremRock's team-up with the Toronto beatsmith Fresh Kils is a smart slice of indie rap. On "Fentanyl," he and Billy Woods trade verses over truly beastly bass tones courtesy of Vekked, while Zilla Rocca connects the underground rap dots on "Bad Sign" by shouting out Woods's old crew, The Reavers. "Purpose" and "Time, Change" bring the EP to a melancholy close, showcasing PremRock's ability to get reflective with his bars.
Merch for this release:
Compact Disc (CD), 2 x Vinyl LP, Cassette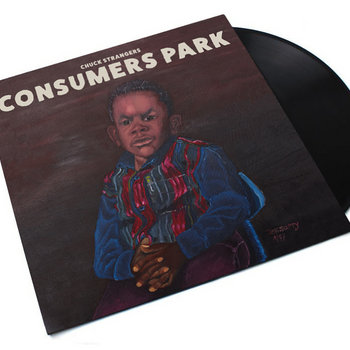 Next up from Joey Bada$$'s Pro Era camp is Chuck Strangers, who steps out from his usual role as one of the clique's in-house producers to bless the mic. Like much of Pro Era's output, the project is brimming with respectful golden era references, most persuasively on the piano-drenched "Style Wars," where Strangers reminds younger spitters to never forget the wordplay genius of Rakim. Issa Gold from The Underachievers pops up on the bass-heavy "Peaceful," while Joey Bada$$ adds a verse to the pensive "A Pause For Peace."
Jean Grae and Quelle Chris would like everyone to stop pretending that all is right with the world. On this self-produced 15-track project, the two inventive MCs run through a list of problems with the current hip-hop industry ("My Contribution To This Scam"), skillfully highlight social stereotypes ("Gold Purple Orange"), take on police brutality ("Breakfast Of Champions"), and lament family relationships via the poignant and personal closing track ("River").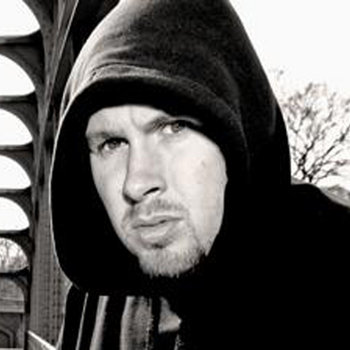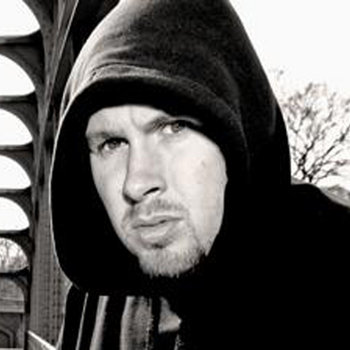 The bars and beats land heavy from the get-go on Apathy's sixth studio album. On the furious opener, "The Spellbook," he seethes, "You say you repping Brooklyn in your raps but you're still a herb / Who moved into the gentrified section of Williamsburg." The album gradually weaves in an overarching theme centered around Freemasonry, while a select boom-bap inner circle—including M.O.P., DJ Premier, A.G., Pharoahe Monch, and Pete Rock—join the cause, with Monch and Rock combining for the nostalgic "I Keep On."
MED & Guilty Simpson
Loyalty
Back in 2006, Detroit rapper Guilty Simpson and Oxnard MC MED collaborated on J Dilla's "Jungle Love" track. Their chemistry is in full effect on this 10-track album that combines the duo's verbal skills with production by Black Milk, Exile, and MNDSGN. The smooth synth sounds of "Pie" open the EP, before the grimy funk of "Face Down" and the upbeat, snare splattered "Ain't Gotta Brag" get the session fully amped up.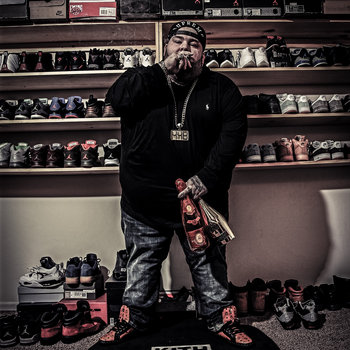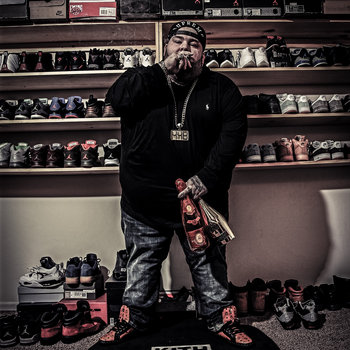 Pounds is a heavyweight spitter who's already clocked collabs with Conway and Westside Gunn. For Borgata, the Rochester, New York representer has drafted in the production talents of Oh No to craft a four-track mafioso-themed EP that successfully flips between grimy and soulful. Check for "448 Grams Pt. 2" to witness Pounds dropping street spirituals while eluding detection by the task force.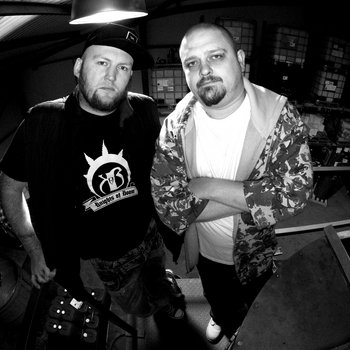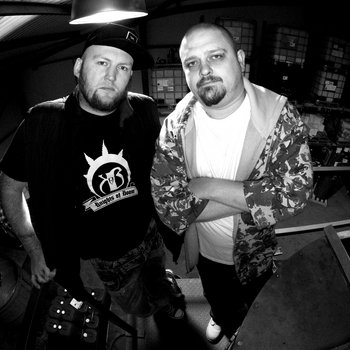 Merch for this release:
Compact Disc (CD)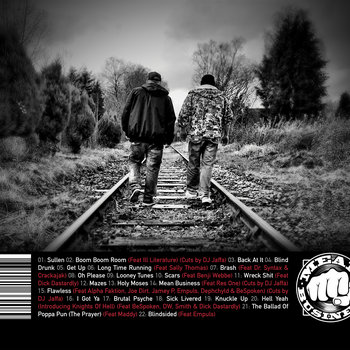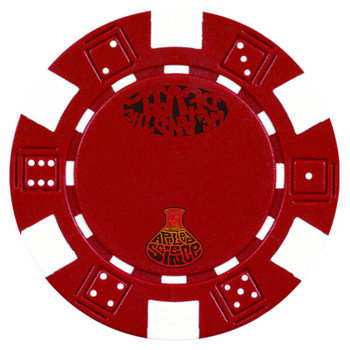 The U.K.-based duo of DJ Alkemy and rapper Pun Ra brag that their music is about "blues-influenced boom bap beats." It's a boast We Are The Devil makes good on, with tracks built around deep, funky basslines and punchy snares. Head to "Get Up" for an addictive sample of the Applied Science blend, complete with cowbell a rowdy hook that references an old beer-based lyric from Tha Alkaholiks.
Disciples of MF Doom might recall StaHHr from her sparky guest turn on Born Like This back in 2009. Respect Due Vol. 1 is a potent reintroduction to her talent, as she spits smart over a series of classic '90s instrumentals. "Lost Ones" recaps the Atlanta MC's industry story (including building with Talib Kweli back at the Lyricist Lounge) before she hits full stride over the menacing swagger of Smoothe Da Hustler's "Broken Language" beat.
Merch for this release:
Vinyl Box Set, Vinyl LP, Compact Disc (CD)
Phoniks's jazz-tinged, loop-based production is a smart bed for Virginia rapper Awon's confident flow. The title track sets the tone for the duo's latest album, with wistful brass lines combining with the MC's lament about a "watered down" hip-hop world. Moving on from declarations about the state of the art form, "Your Reactions" is tender relationship rap relayed over lilting guitar, with Awon reminiscing with his girl about days when they'd "Hit Supreme, like we used to do way back."
Merch for this release:
Compact Disc (CD)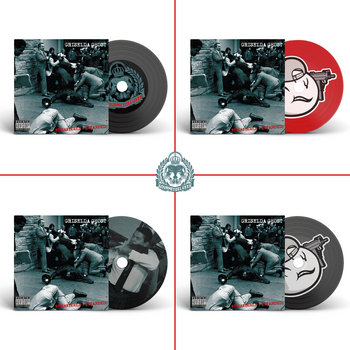 GourmetDeluxxx is an expanded 12-track re-up of Conway, Westside Gunn, and producer Big Ghost's influential Griselda Ghost project from 2016. The musical vibe is eerie and vividly gutter, with the MCs-as-hosts rolling out their now patented brand of fashion-forward thug rap. Key tracks include the bluesy "Brains On The Basquiat" and a stark update of "If I Ruled The World."
-Phillip Mlynar