BEST HIP-HOP
The Best Hip-Hop on Bandcamp: June 2022
By Phillip Mlynar · July 06, 2022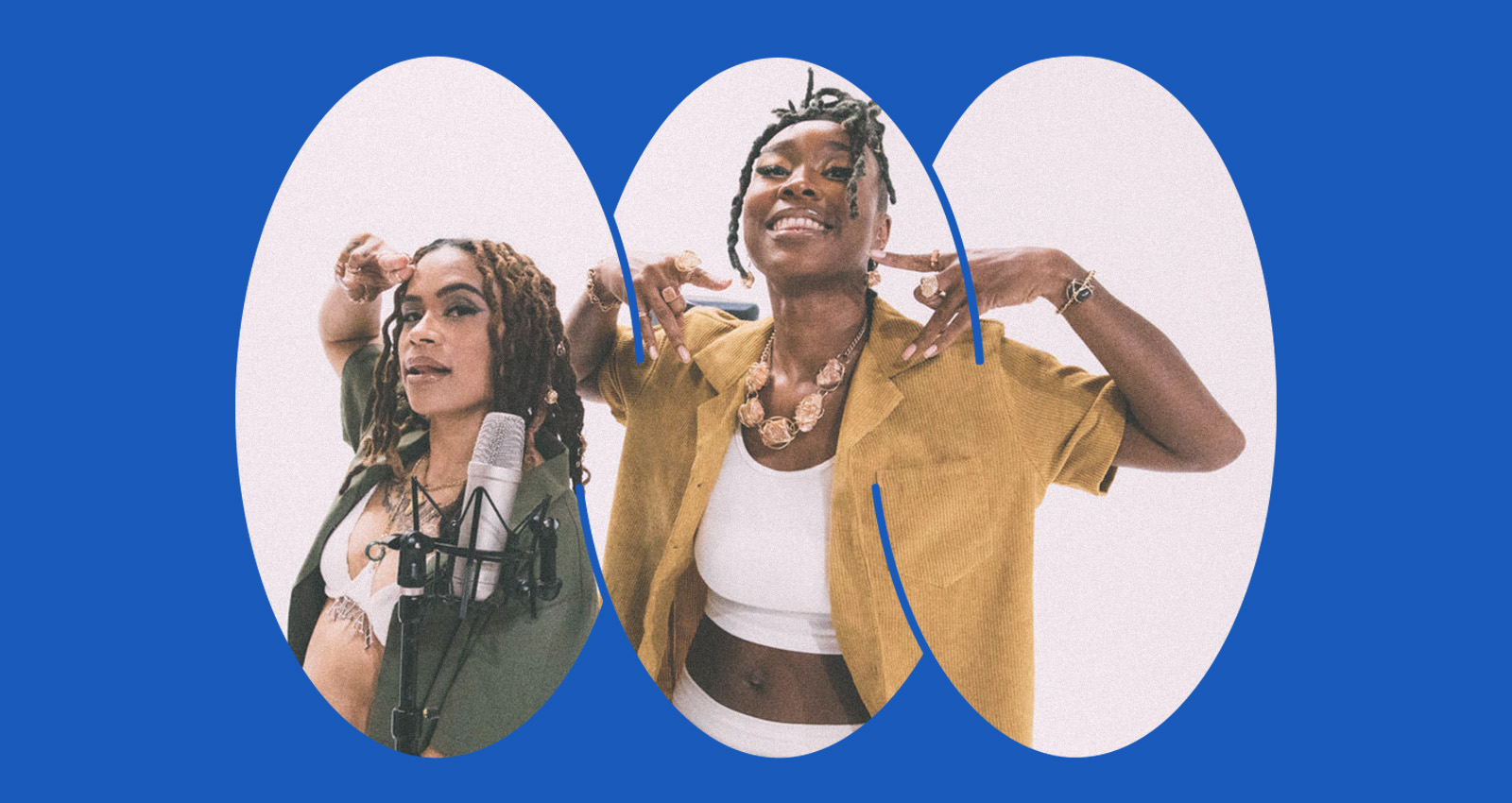 June's spotlight on the ten most essential new hip-hop releases to hit Bandcamp includes a project inspired by the 1927 expressionist film Metropolis, an ode to Los Angeles by a revered turntablist, and an unearthed '90s demo tape. We also check in with a couple of naturalistic rappers from Chicago.
Merch for this release:
Compact Disc (CD), Cassette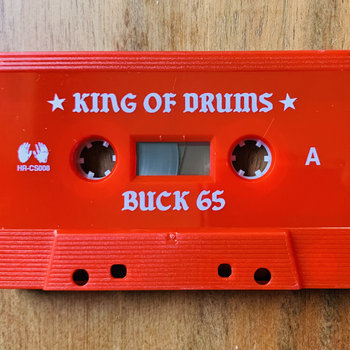 On the opening track to King Of Drums, Buck 65 casts himself as "Mozart with a beat machine and a flow chart," and invokes the spirit of departed KMD member Subroc. Taking a lead from this introductory moment, the rest of the project is packed with similar references to golden-era hip-hop tracks and characters, as Buck 65 conveys an uplifting devotion to the heritage of the culture. Supporting the album title, there's a stripped-down structure to the project, which spotlights the rapper flowing in a tricksy fashion over a collection of beats constructed out of raw breaks adorned by snatches of familiar funk-fueled loops. "I'm living off the grid, breaking beats, churning butter," claims Buck on "Part 4," an outing that weaves in nods to the Jimmy Castor Bunch, Company Flow, and the Ultramagnetic MCs, before acting as a platform for the rapper to holler his mantra: "Yes y'alling, this shit is my religion!"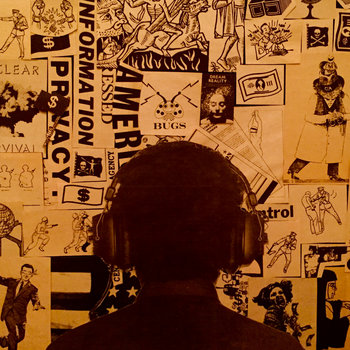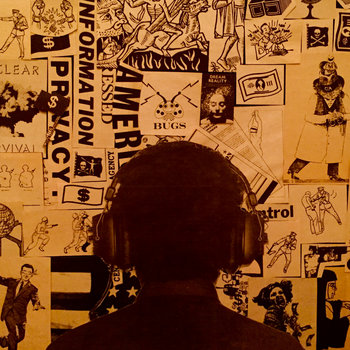 Merch for this release:
Vinyl LP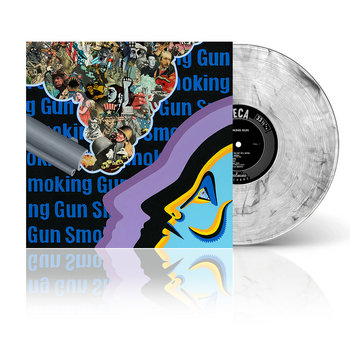 Smoking Gun is a persuasive entryway into a sizable vault of releases by New York rapper and producer Deca. Themed around the idea of questioning the acceptance of American exceptionalism at face value and digging into the debris of the country's crumbling social systems, Deca's worldly insights are bolstered by a series of dusty, jazz-flecked self-produced backdrops. "Long before the global python stranglehold/ I saw the writing on the walls like an ancient code/ Manufactured world views to replace the old/ And new generations of pliant minds to shape and mold/ Tryin' times, same old tools and tricks/ Tryin' to find a space beyond state control to exist," relays the MC over the slinky bass-fueled funk of early track "St. America." Then comes the dour kicker: "A dreamer in the planet's discordant dream/ But what are sticks and stones to a war machine?" Adding vocal support to Deca's socio-political soul searching, Blu passes through mid-album moment "Shelter" as the two rappers take turns to muse on conceptions of spirituality, religion, and mortality over subtly elegiac production.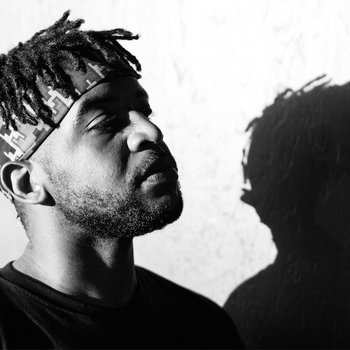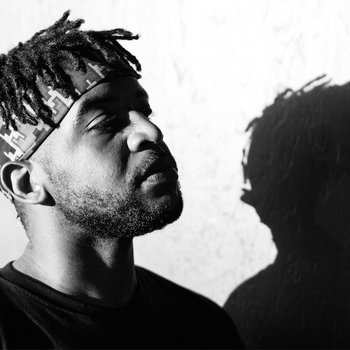 Merch for this release:
Compact Disc (CD), Cassette, Vinyl LP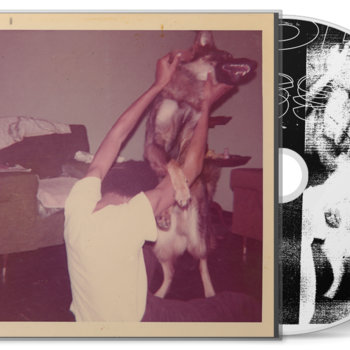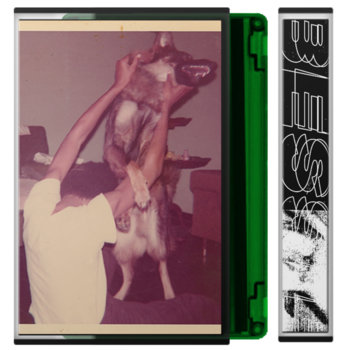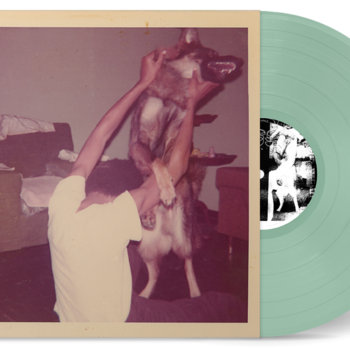 ELUCID's third studio album follows fresh on the heels of his Armand Hammer bandmate billy woods's equally essential Aethiopes project, which dropped back in April. Titled in tender tribute to ELUCID's late grandmother, the MC pursues themes of healing and nurturing with nuanced aplomb and bittersweet phrasing over tracks produced by collaborators including The Alchemist, Kenny Segal, and August Fanon. "Part though apart/ Wet earth and palo scent the heart," opens the rapper on the swaying soul-wrenching introductory moment "Spelling," which was crafted by Child Actor. "Following my arc, you should park it where you start/ I'm a dancer in the dark, running tangents off the mark/ If you're seeking understanding, you should jam this where you are." I Told Bessie frequently exudes a nostalgic aura, with the autobiographical fragments that whir through ELUCID's verses taking him back to formative moments spent in the Brooklyn neighborhoods of Crown Heights and Red Hook. "Sometimes the reason never mattered/ Sometimes the reason never mattered," implores ELUCID on the penultimate track "Betamax," reinforcing the sense of spirituality that vibrates throughout the album and giving the impression he's offering words up to some form of a higher power. "You gon' feel it in the—feel it in the pattern/ Rhythm in the pattern."
Merch for this release:
Vinyl LP, Cassette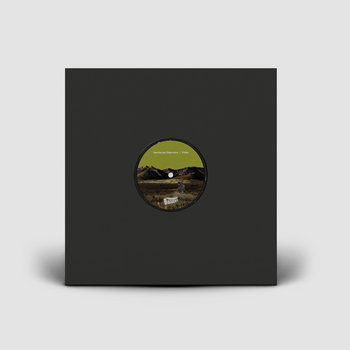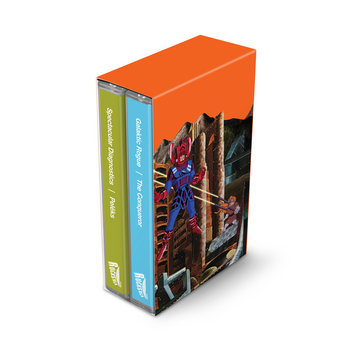 Pitched as a conceptual beat tape battle, The Conqueror / Pelēks sees the moon-bap cinematics of Chicago's Spectacular Diagnostics going up against Russian producer Galaktic Rogue's psych-tinged soundscapes. "Enter The Conquerer" kickstarts Galaktic Rogue's opening ten tracks, which are frequently anchored by addictively murky bass tones and a series of kooky synth riffs that sound repurposed from a batch of disbanded '70s sci-fi TV show pilot tapes. After Galaktic Rogue closes his account with the craggy distorted drums of the clattering "Fire On The Planet," his production contemporary cues up "The Perimeter," a track carried by groggy hypnotic bass and punched in vocal snippets that sound the alert about strange events being picked up on a radar monitor. Capping the majority of the tracks on the project at just over the one-minute mark smartly keeps its pace intact and helps to successfully cast the release as something akin to a planet-hopping experience between two distinct but interrelated sonic universes.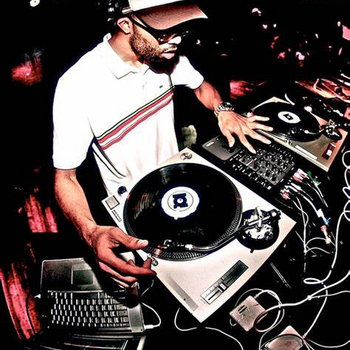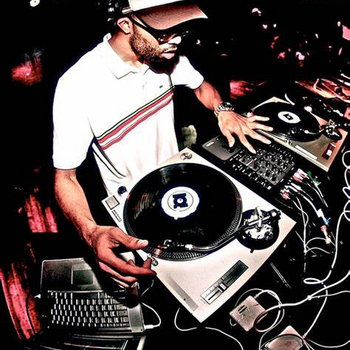 Merch for this release:
Vinyl LP
A Wonderful Letter is a committed tribute to the city of Los Angeles conceived by turntablist and founding Beat Junkies member J.Rocc. Released via the mighty Stones Throw label, the project is sparked by "Welcome Everyone," a scene-setting statement that introduces the DJ's formula of crusty drums and static-swaddled loops embellished by deft cut-and-paste vocal grabs. Focusing on the album's instrumental patches, "One" is all eerie funk complete with ominous wind whistling through the texture of the track. "Dancing With The Best" incorporates angular jazz piano chops into the blend and the closing cut "The End (N.P.T.)" conveys a languid sunset jazz-fusion feel. Vocal support on A Wonderful Letter comes courtesy of a hometown roster that peaks with The Koreatown Oddity bringing reflective commentary to "The Changing World" and West Coast electro icon The Egyptian Lover adding a sense of local legacy to the suitably upbeat "Pajama Party."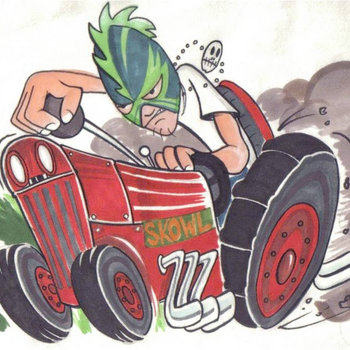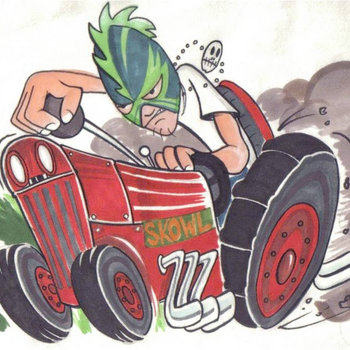 Merch for this release:
T-Shirt/Shirt, Vinyl LP, Cassette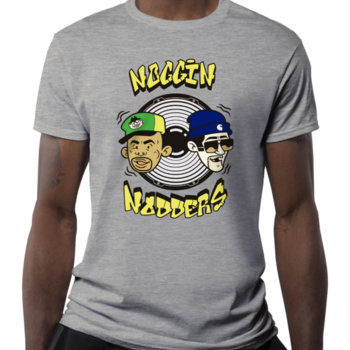 Unearthed from a nook in the dusty vault of rap curios, Noggin Nodders Demo Tape 1993​-​94 presents Bay Area rapper Motion Man's precise flows over slabs of producer KutMasta Kurt's smoggy funk gumbo. "It begins when little needle touches vinyl groove/ It can end when labels keep signing wack crews," vents Motion Man to the accompaniment of discordant blasts of brass twisting around chugging drums on the eponymous title track. Beyond songs focused on Motion Man's predilection for devouring inferior rappers, the bass-swamped "Fantasy Isle" saunters over to freaky love rap territory while "Patternologyst" backs up the release's short liner notes that tease the project as something of a precursor to Kool Keith's 1996 cult classic Dr. Octagonecologyst album (which also included Kurt's production alongside Dan The Automator). Staying proudly rooted in the '90s, the cover art to the release includes a (presumably long discontinued) SkyPager number for a management contact.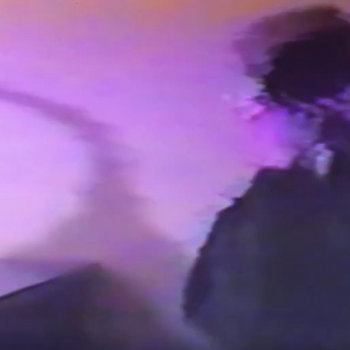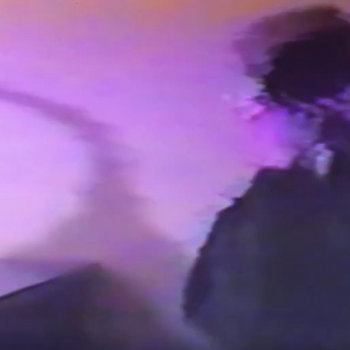 The march of the Tase Grip collective continues with this heady project fronted up by the rapper trio of Lungs, Phiik, and Cise Greeny. Commandeering production duties under the LoneSword alias, Lungs himself presents a series of gratifyingly skewed beats that conjure a creepy sci-fi ambience: "Fran Simmons" hosts melancholic piano arpeggios battling intermittent clusters of laser blasts; "QUEENSBOUND N-TRAIN CONNECTIONS" is anchored by an ominously rustling bed of sonic fuzz; and "Monster Spider VS. Fuck-Face Beetle" combines a lopsided piano riff with pockets of jutting drums (along with a production assist from New Jersey's TENTEN). Key support for the core trio of MCs's intricately-composed bar work comes courtesy of HooksArthur blessing the opener "Planet Of The Dinosaurs" and S!lence waltzing through the avant-garde-leaning "Menace & Exhaustion."
On 2021's SZNZ, the Chicago duo of Klevah Knox and TRUTH teamed with beatmaker Boathouse to craft an electro-inflected release that made Bandcamp Daily's best hip-hop of the year list. For Nature's World, the rappers keep faith with the same classic setup, this time collaborating with fellow Chicago rapper Renzell on a release that brims with soothing layers of melody and conveys a woozy undulating charm. "See the vision then we get to work/ It's been a hell of a year/ I been to heaven and back/ Ain't too competitive there/ I think it's all a distraction/ I think it's art to this rap shit," relays Klevah on opener "Don't Worry," before giving TRUTH the space to drop a confession: "Callin' me toxic, but I ain't that tainted/ Just needed some patience." Themes of personal rebirth and infusions of naturalistic imagery are laced throughout the fabric of the svelte release, which climaxes with the sticky funk of "Sequoia Treez" hosting an inclusive rallying call: "Breathe, this energy/ Tune into ya nature, we a nation."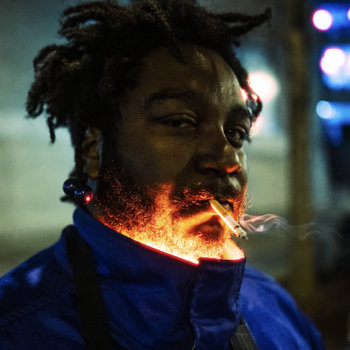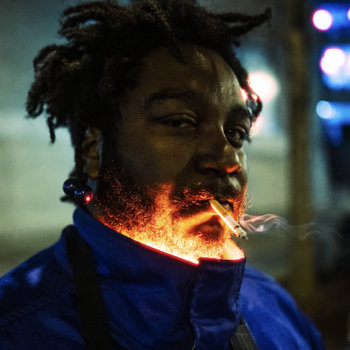 Merch for this release:
Vinyl, Vinyl LP, Compact Disc (CD)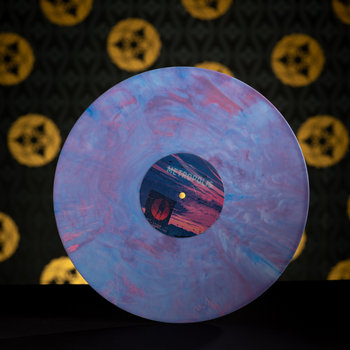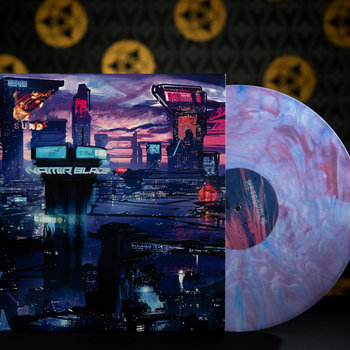 Fronted up by illustrated cover art that depicts a moody purple-saturated cyberpunk cityscape, the latest release from Nashville rapper and producer Namir Blade was originally inspired by Fritz Lang's 1927 expressionistic sci-fi flick Metropolis. Commentary about the consequences of rampant technological advancement are scattered throughout the album, which showcases Blade delivering his observations in a conversational brogue that brims with a natural melody. Allusions towards escapism appear towards the end of the project, with the celestial synth refrain that bobs through "Guts vs Griffith" teasing out Blade's parting lament: "I wanna return to water, that city in the sea/ The tide has turned to maelstrom, that never bothered me/ The salt doesn't taste to bitter on my tongue, it was wrapped in silver when I screamed at you/ The flowers I held were wilted, the sand underneath kept shifting, out."
"First off, don't judge me on how I came up/ I took the canvas, threw some paint up/ And made it a masterpiece/ Before that I was slidin' to Master P pushing ghetto dope," raps T.F on "Tryna Get Rich," a cornerstone cut on the Los Angeles artist's full-length collaboration with the Local Astronauts production unit. Openly embracing '90s West Coast gangsta rap influences, the collection is presented as upholding the tenor of director John Singleton's pivotal movies: Brooding opener "Terminator" is powered by gnarly buzzing bass and digs into how original gang culture street codes become warped and eroded (complete with a reference to characters from the flick Boyz N The Hood), while "Home" drafts in the soul vocals of singer Lovey Jean to help craft a mournful-sounding lament. A smart addition to the gangsta rap vault from an MC whose previous credits include work alongside Schoolboy Q.