BEST HIP-HOP
The Best Hip-Hop on Bandcamp: June 2021
By Phillip Mlynar · July 07, 2021
June's selection of the ten most vital new hip-hop releases to hit Bandcamp includes a jazz-influenced reflection on gentrification and cultural appropriation, a gory grindhouse movie-themed album, and a debut EP from the son of an iconic Wu-Tang Clan MC. We also spotlight a project inspired by the cult '80s graffiti documentary Style Wars.
Alfred Banks & Sedrick Avenuez
One Guy Standing By Himself
Merch for this release: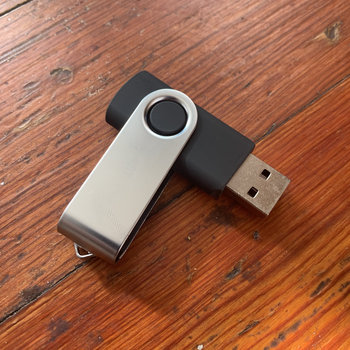 "A nice economy is cool but equality is better," raps Alfred Banks on "The Waive," the lead single from the New Orleans rapper and avid sneaker collector's collaborative project with Denver beatmaker Sedrick Avenue. Digging into his experiences during the height of the Covid-19 pandemic, the genial and conversational Banks shifts skillfully between reflecting on life situations and dropping humble brags. "All my haters want to turn me into deadstock/ Jordan 13s make the people's head nod," he says over pillowy synths and syncopated percussion on "We Are…Here." There's a relaxed and unhurried melodic tone to Sedrick Avenue's production across the release, with "Crib" carried by honeyed keys, "Calmed" infused with swathes of celestial synths, and "Alone" employing crunchier drums into the mix to complement Banks's soul searching. Consider One Guy Standing By Himself a smart and compact starting point to exploring the vault of the astute New Orleans MC.
August Fanon & Defcee
We Dressed The City With Our Names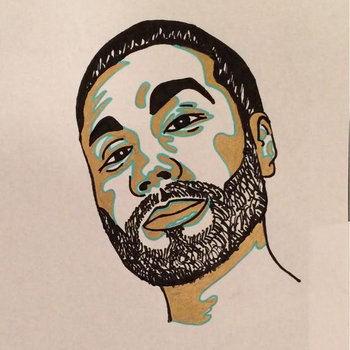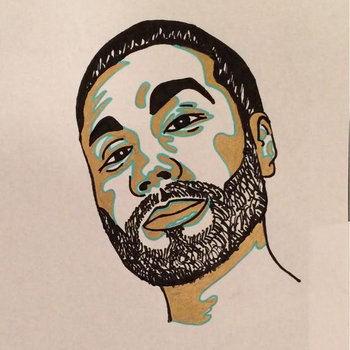 Merch for this release:
, Vinyl LP, Compact Disc (CD), Vinyl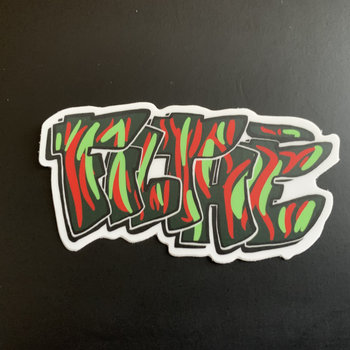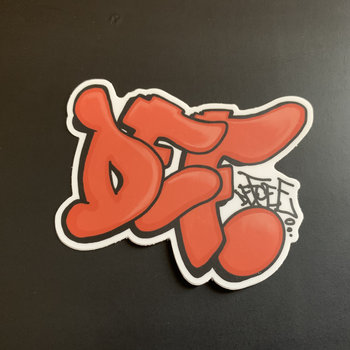 Released in 1983, Tony Silver and Henry Chalfant's influential Style Wars documentary helped spread the gospel of graffiti around the world. Now the legend of Style Wars has been utilized by Illinois rapper Defcee and Dallas producer August Fanon as the inspiration behind We Dressed The City With Our Names, a release that splices archived soundbites into the mix to thematically gel the project together. Opening moment "Just A Kid Growing Up" teases a lilting acoustic guitar refrain around a flip of a timeless breakbeat. "Days weighing us with burdens that the darkness had broke/ The thing about diamonds in the rough?/ Their dusty charms are a hoax," says Defcee on the track, shifting between revisiting family memories and molding experiences into life lessons. "It's nerdy and it's basic/ But the closest thing to magic that we had was language," the MC says on the contemplative "Alive," saluting the importance the craft of hip-hop has had on his life. As the project progresses, Fanon shows a supreme knack for balancing crackling drums that pack a palpable heft with emotively tranquil flickers of melody—an apt combination to fuel a contemporary project that feels honored to be steeped in a revered past.
Bruiser Brigade Records
TV62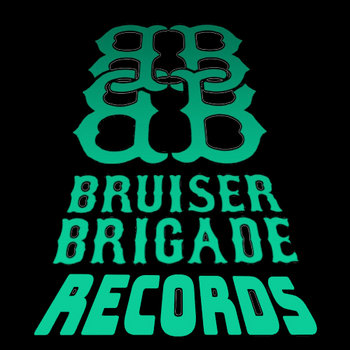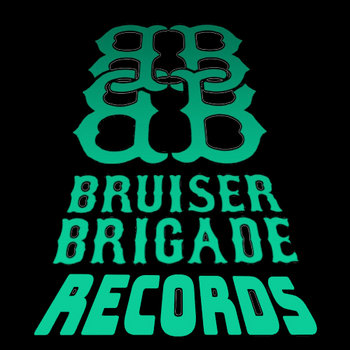 Executive produced by Danny Brown, TV62 is a persuasive label compilation that spotlights the talent recording for the animated Detroit rapper's Bruiser Brigade Records. Fat Ray commandeers three outings, bringing his vocal gravitas and street-centric perspective to a run of tension-inducing Raphy productions ("Ask Hex," "Juice" and "Superhero"), while the shrill-voiced Bruiser Wolf builds on the buzz around his excellent recent Dope Game Stupid debut to bless a trio of tracks that peak with the hypnotically slinky Black Noi$e production "Everything." Deeper into the Bruiser Brigade ranks, J.U.S. contributes sturdy verbals to the freaky piano arpeggios that producer Skywlkr splices through "Icewood Type Beat" and ZelooperZ adds off-kilter imagery to the mix of swirling atmospherics and stony drums that Gulley combines for "Untitled." Naturally, Danny Brown appears throughout the listening session and brings proceedings to a close on "The Ends," where he flows nimbly over a flute-spiked beat, warning: "You better change your grammar when you talk to me/ Talk to me with respect."
Kool Keith
Keith's Salon
The latest album from Bronx-based interstellar maverick Kool Keith is presented as an exploration into the interplay between luxury goods, American excess and the uncertainty of pandemic-era economics. "Let her get up in VIP/ Show the white pearls on her neck," the carnally-inclined MC host implores on jump-off track "Yachts," flowing over bobbing dabs of synths and clipped snare taps as he brags, "My words coming out after quarantine/ The Bentley coup orange green/ Like the top on Simply juice." The sonics across the project are provided by Triple Parked, the techno-leaning production duo of Bruno Pronsato and Benjamin Jay; there's a smartly minimal feel to the record, with subtle spacey synth refrains and stripped down drums allowing Keith's iconic brogue to boom through clear and commanding. On concluding song "Slippery," Keith finds himself passing a birthday girl cruising around with "a lot of gifts on the hood when the car pass" as he departs in his own red Jaguar on the Cross Bronx Expressway, and then signs off by repeating the mantra, "Spontaneous, we can all be that."
Moemaw Naedon & Calig Kontra
Cult Theatre
Merch for this release:
Vinyl LP
Grimy production meets grindhouse movie-inspired verses on the beguilingly grubby Cult Theatre, a collaboration between the MCs Moemaw Naedon and Calig Kontra and New Orleans producer Pyramid Tapes. Embracing a sonic backdrop powered by crusty snares, sinister swirls of organ, and deep prowling bass lines, on opener "A New Abyss" the lyrical duo depict a world populated by characters that cast non-human shadows as they exhale "an electrified putrid blue mist." Sonically conceived as the soundtrack to a lost flick being played on a dusty projector, Pyramid Tapes fires mid-album cut "Pass The Vodka" with a furious barrage of cymbals, while "Sovereign Sirens" layers weeping strings over thudding kicks, and closing cut "Future Dystopia" employs a heightened fanfare to inspire the MCs into flipping the discarded bones of their foes into jewelry. Fittingly, Lord Goat guests on the ghoulish "Witches Sabbath, with the rapper formerly known as Goretex back in his days with indie rap fire-starters Non Phixion going deep into the "art of gore" by issuing threats involving duct tape, locusts and motorcycle assassinations.
Rare Scrilla
GENESIS 1​:​27
GENESIS 1​:​27 brings together the talents of feted street spitters Rome Streetz and ANKHLEJOHN with producers Rare Scrilla and Chop La Rock. Melancholy soul loops allied to hypnotic drum patterns conjure a feeling of regret and loss across the project, with the two MCs blending chilly threats with block corner philosophies. "Fill my pockets up with the knowledge I wasn't showed at school/ Before I ever went to a studio I knew pros with tools/ Build with wise men—you waste your time trying to mold the fool," raps Rome Streetz on "Vyrus Life," while on broody opener "Stovetop Serenade" his rhyme partner salutes the older gods in his life and lays out his own code of honor: "Beyond the shadows of a cold tundra/ In the little villages where you was molded from/ You told me no one had asked you to hold something/ But you don't owe me nothing." Closing the project on a striking note, the first section of "Gold Slugz" backs ANKHLEJOHN's final words with slow-tempo fuzz-swaddled loops before the track suddenly explodes in dramatic fashion for Rome Streetz to drop a cocksure verse that weaves in references to golden Gucci garb, Balenciaga balaclavas, and departed Bronx rapper Big Pun's iconic verse on "Twinz (Deep Cover '98)."
Skyzoo
All The Brilliant Things
Merch for this release:
Vinyl LP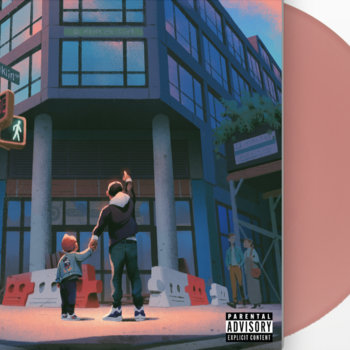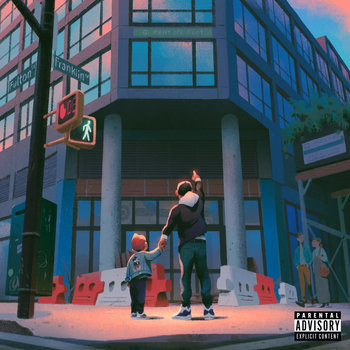 On last summer's pensive Milestones project, erudite New York wordsmith Skyzoo explored the dynamics of fatherhood and raising a child against a backdrop of hip-hop culture. For the MC's latest release, All The Brilliant Things, he switches to documenting how gentrification and cultural appropriation interplay and affect communities. On early cut "St. James Liquors," Skyzoo flashbacks to days hanging on Brooklyn stoops where "Biggie shit was the Bible" and reflects: "First rhyme, I was nine/ But rhymed like I was corner tied/ Kicking what I saw from off the line, I was fortified/ With a pen, what a Stuy corner did." Across the album, there's a heavy jazz-focussed hue to the production which boosts the nostalgic tone of 'Zoo's lyrics. For a compelling snapshot of the album's appeal, head to "Something To Believe In," where new life is teased out of a certified classic '70s jazz-fusion sample as 'Zoo drops a bewitching extended rhyme that weaves together family memories and formative life lessons learned on his home borough blocks.
Supreme
Love Jones
Supreme claims royal hip-hop heritage: The Staten Island native is the son of iconic Wu-Tang Clan member Ghostface Killah. Their complicated up and down relationship is broached earnestly on the second verse of "Thankful," the closing track to Supreme's debut project, where the composed MC addresses the situation in mature terms over a filtered soul loop crafted by beatmaker Sheed The Buddha. "Dear Pop it's all about the time you wasn't here," relays Supreme at one point, before proceeding to express a mix of regret and hope: "Dear Pop, it's all coming clear, Pop/ I'm sorry but this music's how I get to your ear, Pop." (Extended voice messages from Ghost Deini are also peppered throughout the project.) As a lyricist, Supreme flows with a steady confidence, dropping tightly-packed verses in an unruffled fashion—a vocal fit that's a smart match for production from Mykal Riley and CJ Branch that prospers in a mid-tempo zone and layers serene strings and harmonious piano lines over clipped drum patterns.
UPTOWN XO
CULTURE OVER CORPORATE​, ​VOL III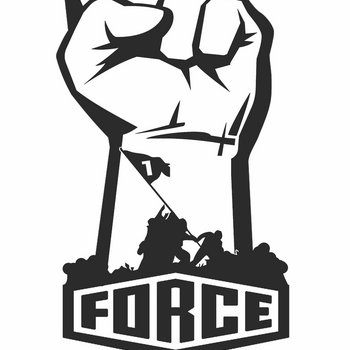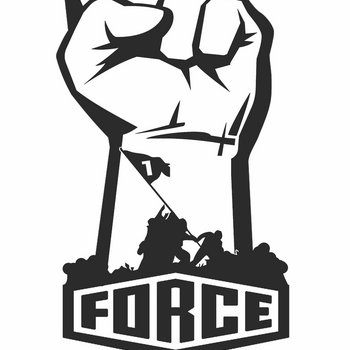 The third installment in UPTOWN XO's Culture Over Corporate series reunites the Washington, D.C., rapper with his Diamond District co-conspirator Oddisee, who handles production across the impactful release. A sparky blast of drums introduce opening track "IM HOME," before the backdrop skillfully morphs into a warm slurry of keys perked up with regular percussive explosions as UPTOWN XO outlines an agenda focused on "trying to raise my people above the madness." Oddisee's production dwells in a zone that combines low-slung funk with perky percussion. Wiry and hazy keys twisting through "DREAMS" prompt UPTOWN XO to take stock of his hardscrabble formative years and misdeeds; the humble and redemptive "Last Days" is all tranquil synths underscored by chugging drums; and "THE FOG" is rippled with striations of static that back the spiritually-minded MC triumphantly declaring, "Our culture's really divine/ It's some hybrid versions out/ You can fact check me on any of these lines I'm spitting out." Musically captivating and lyrically savvy, CULTURE OVER CORPORATE​, ​VOL III is the sound of two talents in harmonious hip-hop unison.
Wrecking Crew
Steel's Kitchen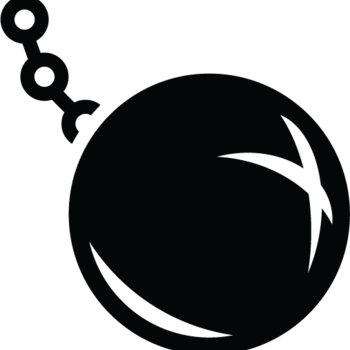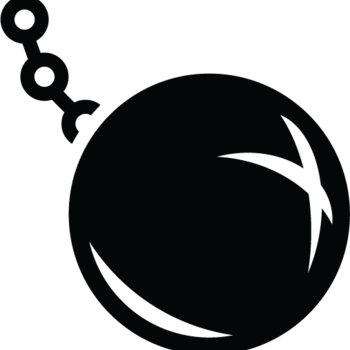 Merch for this release:
Compact Disc (CD), T-Shirt/Apparel, Button/Pin/Patch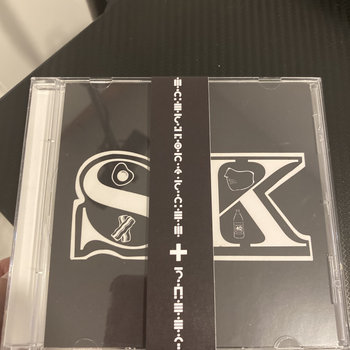 Steel's Kitchen is a full-blooded introduction to the Wrecking Crew collective, consisting of Philadelphia-based Zilla Rocca, Curly Castro, and in-house producer Small Professor, plus New York-residing PremRock—along with the clique's close circle of regular collaborators and spars. Steel Tipped Dove serves up a savagely freaky metallic backdrop for tone-setting early cut "Broken Handstyle," which hosts equal parts sharp and smart verses from Castro and PremRock (credited as ShrapKnel, the duo they record together as.) Fellow rapper ALASKA also appears on the same track, and pops up alongside Zilla Rocca under the name Cargo Cults for the prickly "Guy Fieri Shirt." The rotating cast continues throughout the compilation, helping to sketch out the topography of the Wrecking Crew. Similarly, Small Pro's own jazz-infused behind-the-boards work is complemented by production contributions from Jason Griff, DOOF, and Disco Vietnam, with the latter harnessing a beguilingly brutalist bass line for Zilla's "Atlas Obscura." Ending Steel's Kitchen on a more tender note, Small Pro's instrumental coda "Dumile Lives Through" poignantly nods to the influence of both A Tribe Called Quest and the departed MF DOOM.