BEST HIP-HOP
The Best Hip-Hop on Bandcamp: June 2020
By Phillip Mlynar · June 29, 2020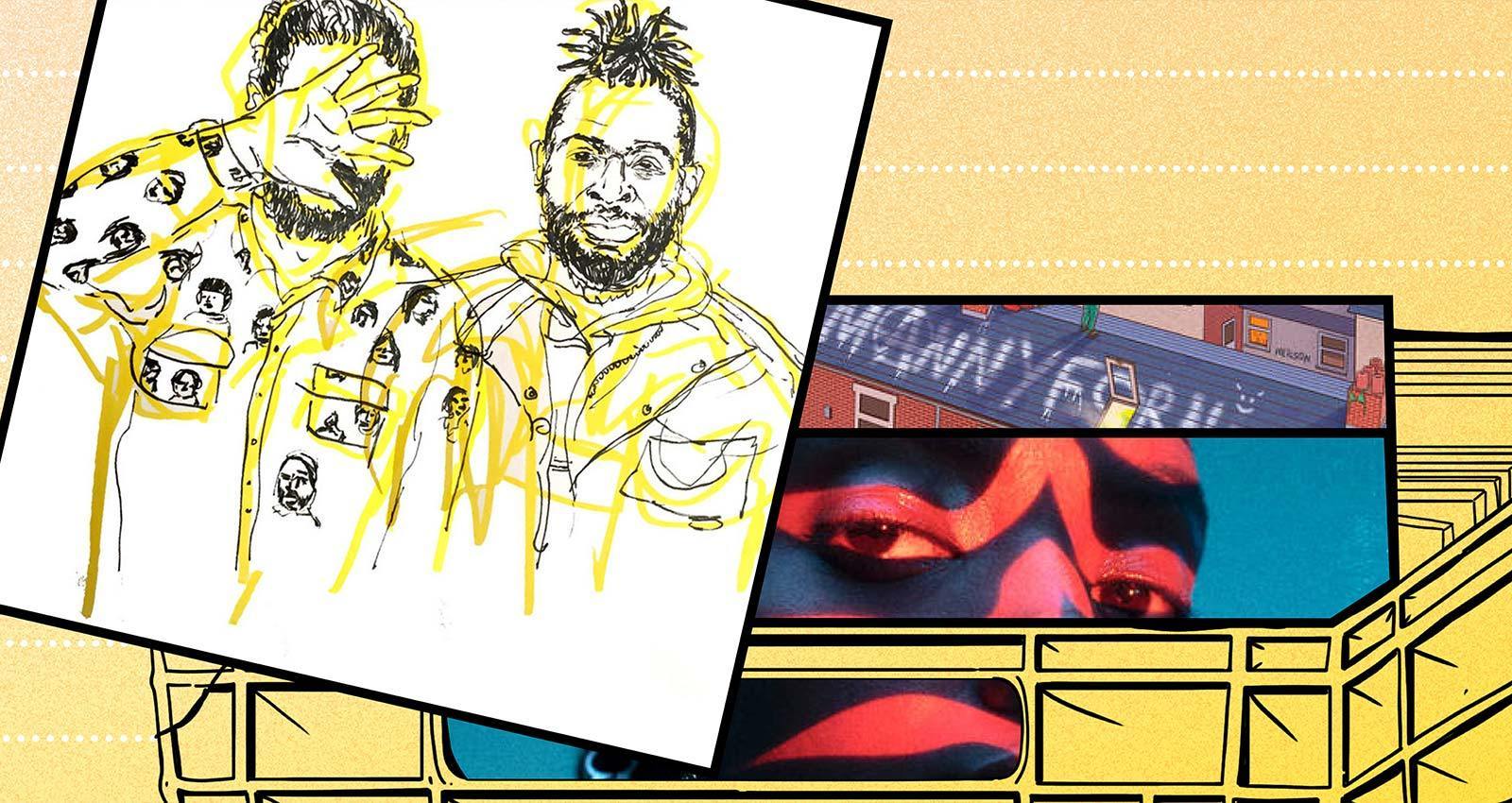 June's selection of ten essential new hip-hop releases to hit Bandcamp includes a producer-helmed album crafted from samples unearthed in Hong Kong, the reinvention of a former Baltimore club kid, plus a project that revisits how a couple of car crashes shaped a Los Angeles-based artist's music and outlook on life. We also spotlight an EP that features a track paying tribute to a Mexico City MC's beloved feline.
Billy Woods and ELUCID's latest dispatch as Armand Hammer is rightly being touted as a 2020 album of the year contender. Shrines also coalesces the Brooklyn-based duo's recent releases into a prescient trilogy for tumultuous times. On 2017's fiery ROME, Woods and ELUCID prowled a volatile New York City on the cusp of turning combustible, featuring distinct lyrical scenes—ELUCID bobs his head to gospel music at a red light, hoping 75th precinct cops don't harass him; Woods anoints the grubby corner bodega a neighborhood institution. Released a year later, Paraffin now sounds like the MCs commenting on the chaos and unrest that's turned their world to rubble, with Woods at one point hollering, "This shit broke."
Shrines, in turn, is closer to a post-trauma call for convalescence and community. During the album's opening stretch, ELUCID talks about "teaching my kid to throw the peace sign" on the woozy "Bitter Cassava" (which also features Pink Siifu), advocates to "power people not computers" over salubrious strings on "Solarium," and weaves together thoughts about agency and rebirth on the verdant "Charms." Building on these sentiments, the extended guest list bonds together different generations of hip-hop talent. Original '90s maverick Nosaj from New Kingdom adds his raspy bark to the raucous "Leopards," Earl Sweatshirt offers guest vocals alongside Moor Mother on the swaying piano-spiked "Ramses II," and new wave rap spiritualist AKAI SOLO passes through "Parables," a track stitched together around an MF Doom hook. There's a humanistic hue radiating from much of Shrines, but the album also ends on a note of caution courtesy of Woods's verse on svelte cut "The Eucharist," where he casts doubt on the intentions of mainstream stars, assumed allies and organized religion alike over a low-slung, bluesy beat courtesy of Messiah Musik. As Woods's words seem to fade out prematurely, the track becomes like a preview for the next installment in the Armand Hammer chronicles. The saga always continues.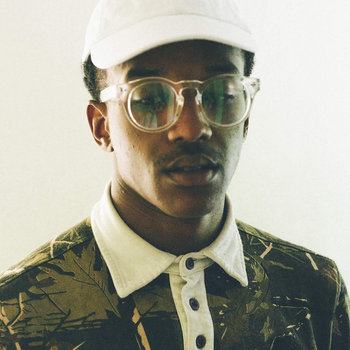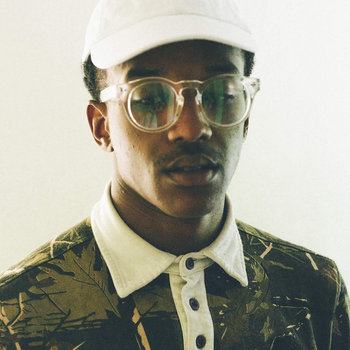 Hailing from Manchester in the north of England, Black Josh's MANNYFORNIA builds on the buzz he started to cultivate with 2018's Yung Sweg Lawd album. The young spitter pushes home his credentials as a persuasive MC with a commanding presence on the mic and an ear-catching turn of phrase. Opening track "SELF DESTRUCTION" features Black Josh deliberately chiding people to "keep pushing my buttons until I self destruct" as he builds up his vitriol over a clattering snare-heavy backdrop hooked up by producer Metrodome, who handles all of the beat duties across the album. There's a forceful ferocity to Black Josh's flow. On the gnarly "MIDDLE FINGER" he shows up proudly clad in a tracksuit and pair of Air Max 90s, fuming, "They said they'd teach me a lesson, I didn't learn it/ Ask your class, I brought class A's to the session/ Ain't no clue where I'm heading/ But I'm always finessing/ What happens next got me guessing/ I know the future's got death and I'm like, I got a bone to pick with the grim reaper." But Black Josh's intensity is smartly balanced by subtler introspective streaks, including staring down his personal demons on the synth-saturated "THERAPY" and weaving in vignettes about the characters populating his environment on the hypnotically placid "FIFA STREET."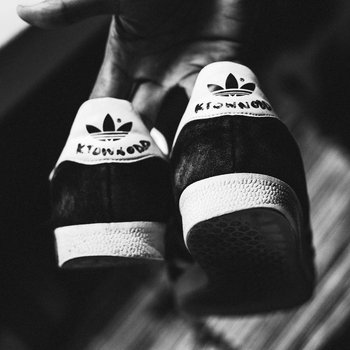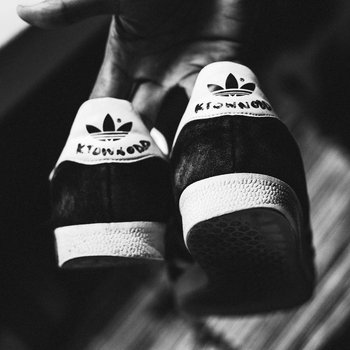 Merch for this release:
Vinyl LP, Cassette, 2 x Vinyl LP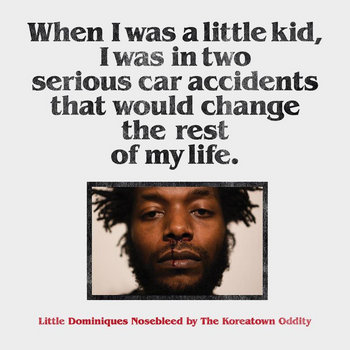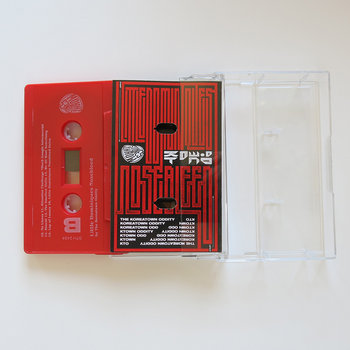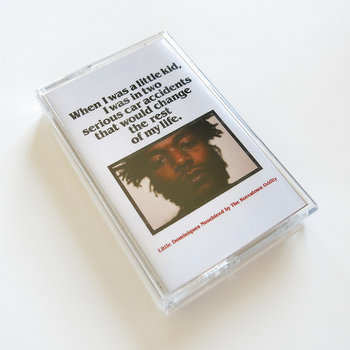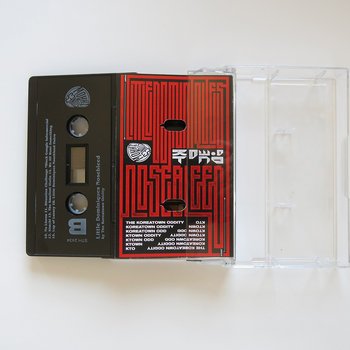 Little Dominiques Nosebleed tells the origin story of The Koreatown Oddity. A key part of the narrative involves the Los Angeles-based MC and beatmaker revisiting the trauma of a couple of childhood car accidents that left him with chronic nosebleeds. "Looking back to understand where I'm at/ Moving forward through the corridor of becoming detached/ Even in an avalanche or some fabricated trash/ The undisputed truth always gets the last laugh," he relays on first track "Looking Back from the Future," flowing with breezy charm over a scratchy guitar loop. The following song, "Little Dominiques Nosebleed Part 1," is fueled by a swaggering funk sample that launches lyrical recollections of formative days listening to MC Trouble, Chubb Rock, and Diamond D—and the time old school pioneer Grandmaster Caz slept on his couch—before the young MC hopped in a white Nissan with his mom and was abruptly hit by a car. The dual influence of immediate family and local environment emerge as key themes across a 16 song self-produced project that brims with irrepressible jazz and funk loops. On the jaunty, piano-fueled "Weed In LA," The Koreatown Oddity recalls "eating fried gizzards for dinner, saving the grease," while the fierce 808 kicks and ominous bass line churning through "Kimchi" spark a reminiscing session: "The place where I be, it ain't all kimchi/ Seeing tags on the wall just to remind me/ Same place where they shot up Robert F Kennedy/ Is the same place that brought up a young n**** like me." A compelling collection of smart and emotive hip-hop.
On Medhane's latest album, the Brooklyn-based MC exudes a serene confidence in his words and delivery. The endearing apprehensiveness that defined parts of his earlier oeuvre has been replaced by a sureness that he's traveling a path of his own plotting, journeying in the right direction. On opener "Off Tha Strength," Medhane begins by casting himself as symbolically "moving through the maze" over producer Ohbliv's chunky, bass-heavy soul loops, before shrugging off a series of life's stresses to declare, "All the same, we gon' take it all the way." Later on, during the bluesy Stoney Willis-crafted "Full Hands," Medhane distills his outlook on life down to the couplet, "Spinning through adversity/ Letting go of all that burdens me." Creative allies bolstering Medhane's message across Cold Water include Navy Blue, who appears on "TRS," beginning his verse by quoting Soul II Soul's "Back To Life" before decreeing, "I can't be mad at me/ Not a casualty," and UK spitter Jadasea, who shows up on the hazy AFB-produced "Watch My Step" to join the host in pushing home the benefits of taking time to decompress.
Naeem's Startisha took half a decade to record and was motivated by the rapper and singer's mission to excavate his own history. Formerly recording as the upbeat Baltimore Club scene staple Spank Rock, the now Los Angeles-based Naeem's reintroduction is rich with adventurous electronic production backdrops, crafted by Sam Green and Grave Goods, that take a foundation of voluminous sub-bass tones and build on them with haptic percussive ticks and nebulous swathes of synths. The project opens with a cover of Silver Apples' late '60s electronic rock track "You And I," which Naeem refashions into a plea for self-care, singing in an affecting, elegiac style that brings to mind the departed MC Camu Tao's pioneering 2010 King Of Hearts project. Themes of love and artistic freedom abound. The perky "Stone Harbor" is dedicated to Naeem's partner; "Let Us Rave" features Velvet Negroni tagging along on a lysergic club expedition. Much of the album conveys a feeling of raw personal reflection, but there's also a sly nod to Naeem's earlier breakthrough tracks via the inclusion of the slinky club-centric "Woo Woo Woo," where he's joined by longtime collaborators Amanda Blank and Micah James to let fly a collection of joyously ribald rhymes.
Merch for this release:
Compact Disc (CD), Vinyl LP, Vinyl, Cassette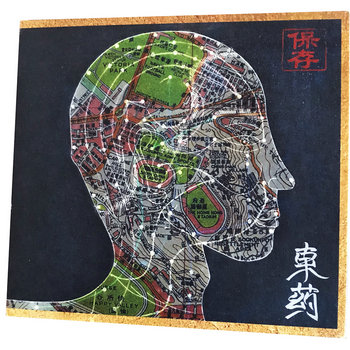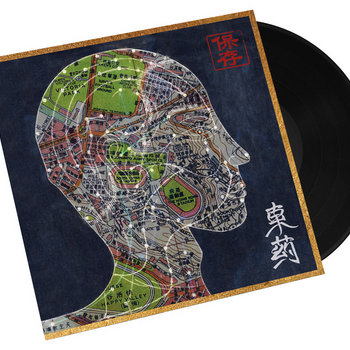 On Eastern Medicine, Western Illness the New York-based Preservation pulls off the rare feat of corralling a varied and expansive roster of guest vocalists into a cohesive and engaging full-length listening experience. Inspired by three years in which he lived in Hong Kong, the album is based around samples unearthed during that period; it ably displays Preservation's careful way of conjuring a grand cinematic atmosphere out of what might, in other hands, be minimalist loops. Key moments include Quelle Chris bringing his addictively grainy delivery to the murmuring "Rose Royce;" Mach-Hommy contributing debonair verbals on the deep pulsing "I-78 / Capillaries;" and Billy Woods adding his clout to "Lemon Rinds," which also features Preservation skillfully bringing the drums in and out of the mix to impart a sense of drama to the song. Naturally, Preservation's long-time spar Ka also appears, with the MC delivering his trademark hushed Brownsville-honed rap spirituals on "A Cure For The Common," complete with coining a couplet that encapsulates the entire album's appeal: "I strain with purpose when the art became a circus/ So could tell I'm not a sell-out in this flagrant game of merchants."
Merch for this release:
Vinyl, T-Shirt/Apparel, Cassette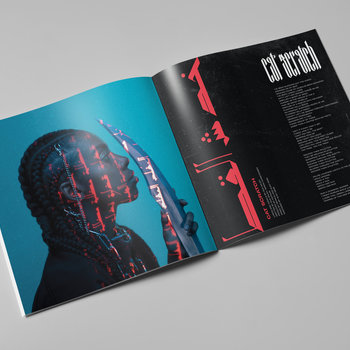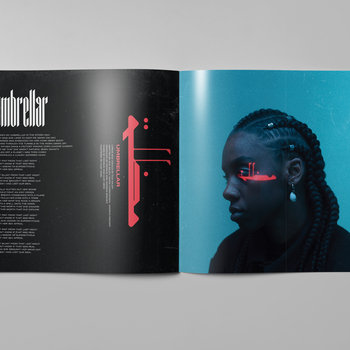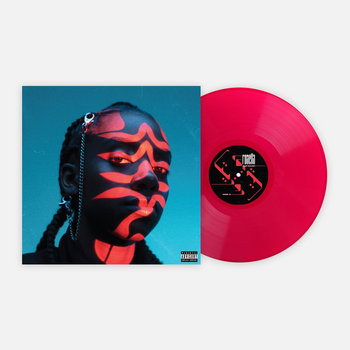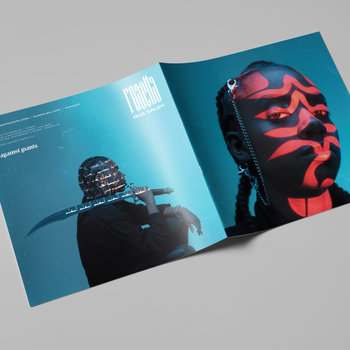 ROSETTA, a new EP from the Minnesota-based Dua Saleh, showcases the wordsmith's seductive, poetically-inclined songwriting talent. Dua Saleh trades the more overt R&B styles they showcased on 2019's Nūr EP for a series of progressive electronic soundscapes sculpted by a production unit made up of Psymun, Sir Dylan, and Andrew Broder. Opener "cat scratch" uses manic stretches of hi-hats and vibrating bass hits to deftly build up and break back down; "windhymn" is cushioned by freaky dub-inspired synths that compliment Dua Saleh's lonesome lyrical delivery; and "hellbound" employs selective distortion to convey a heightened sense of drama. Demonstrating the effortless range of Dua Saleh's voice and flow, on final track "bankrupt," they embrace an undulating synth refrain and employ a sing-song spoken word style to prove the power of killing 'em softly: "I got dirt stains fucking up my new boots/ Like to keep my shirt plain when I'm around a new crew/ They don't need to know things/ Came across some new loot/ I've been racking two brains/ They be capping no truth."
HOMEBODY II is the second in a series of EPs that the fleet-tongued, Mexico City spitter SPEAK has been recording live at home in his kitchen under quarantine due to the COVID-19 pandemic. Gloriously bass-swamped production underpins the four-song project, with cavernous low end tones smartly complimented by sparky hi-hats. Digging into the new motions and minutia of stay-at-home life, "2 Step in the Grave" details the MC switching from "filling out forms to collect unemployment" to "dancing all alone, turn the crib to a club," while wider commentary comes from questioning why huge corporations received trillion dollar bailouts and asking certain sections of society, "How the fuck you don't believe in science that you read about?" Finding solace in a natural indoors companion, closing cut "Conchita's Theme" is a honeyed ode to SPEAK's resident plant-destroying feline that includes the MC pondering the eternal question, "Do you like me for me?/ Or do you want me for treats?"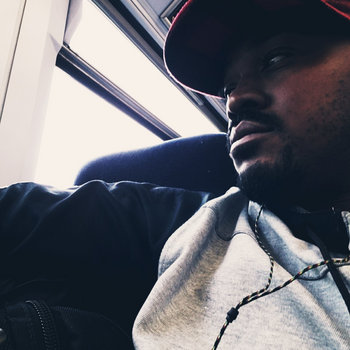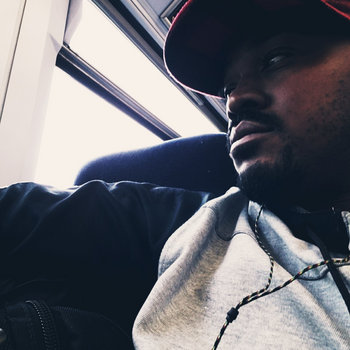 When the global COVID-19 pandemic began to spread and quarantine kicked in, the Detroit-based Terrel Wallace (who produces under the name of Tall Black Guy Productions) found himself in a creative funk, unable to focus his talents on making music. But during a sleepless night, he got up and came across a recording of the Indian guru Maharishi Mahesh Yogi, whose teachings about transcendental meditation inspired the Beatles back in the 1960's. The potential to sample the Maharishi's words sparked something in Wallace and inspired him to craft the luscious, soul-jazz-influenced "We Gotta Do Better," the first song he completed for Restless As We Are. Then, as outrage and protests at the police murder of George Floyd erupted, Wallace found himself creating more music to help fathom his inner feelings on the world at large. The two-part "Emerge and See" features Kyotey Grey's spoken word address on the state of the world; "It's Hard To Be Blackalude" layers topical cut-and-pasted speech snippets over minimal, plaintive piano; and standout "Gimme Mine" features 80's Babies living through "a double pandemic, act like you notice/ We ducking shots from cops and trying to hide from Covid" and rallying, "It's no gray area when they taking lives/ So so-called good white folks take a side/ Don't ride the fence and feel bad when they kill us/ It's time to weaponize your white privilege and aim for the killers." Consider Restless As We Are a timely and soulful response to the ills of 2020.