BEST HIP-HOP
The Best Hip-Hop on Bandcamp: July 2022
By Phillip Mlynar · August 01, 2022
July's spotlight on the ten best new hip-hop releases to hit Bandcamp includes the latest from a Buffalo powerhouse, a vivid culinary-themed project recorded by the hip-hop alias of a jazz artist, plus a wistful instrumental journey by a Michigan production master. We also showcase the power of crew love by checking in with Philly's most vital rap collective.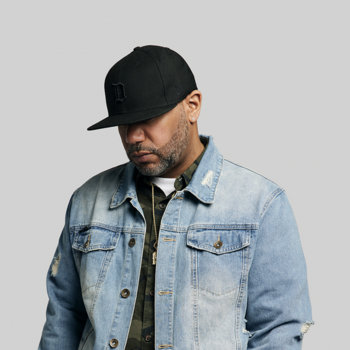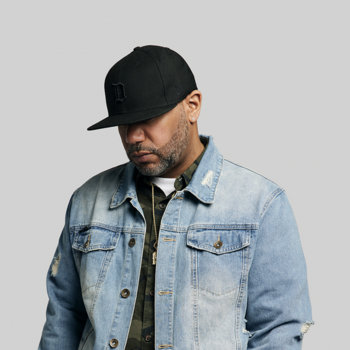 Merch for this release:
Vinyl LP, Compact Disc (CD)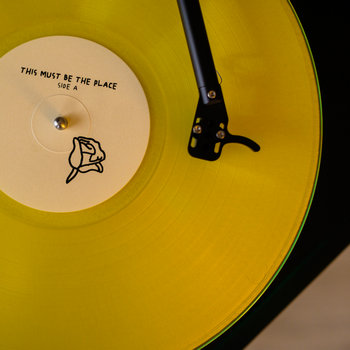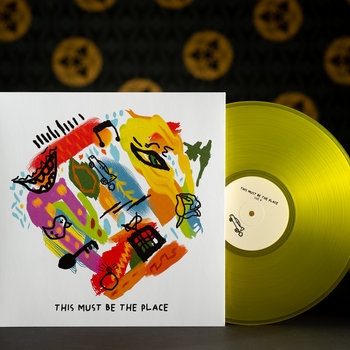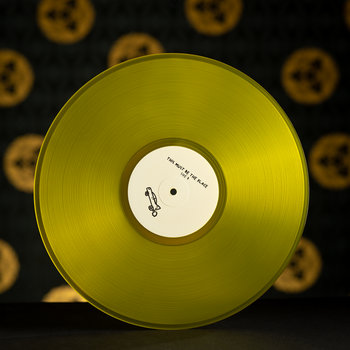 This Must Be The Place radiates a serene sense of nostalgia with instrumentals that play out like a personal trip down memory lane. The latest release from Michigan-based Apollo Brown evokes wistful flashbacks of precious moments with family and friends. Putting a spin on standard crate digging tactics, Brown requested bespoke compositions from a small circle of trusted musicians and sound designers that includes Beatphoria Sounds, Soul Surplus, and the Hijo De Ramon Music Library, and then proceeded to repurpose their creations into the fabric of the album. The process imbues the project with a warm sense of cohesion, with contemplative keys that nod to '70s jazz fusion bolstered by mid-tempo drum patterns that retain enough craggy boom-bap thump to anchor the dreamlike melodies. A sophisticated and ultimately hopeful musical statement.
What Has Been Blessed Cannot Be Cursed furthers the creative bond between burly Buffalo rapper Conway The Machine and heavyweight beat merchant Big Ghost LTD. "We living in an unfortunate time," declares the rapper on intimidating opener "Salutations," before proceeding to tackle online rumormongers and lambast inferior artists who "just replicating the operation." The project is pepped up by select cameos from fellow Buffalo rapper Jae Skeese and the Wu-Tang Clans's Method Man, who brings his blunted flow to the low-key psych-laced standout "Scared II Death." Ending the release on a bluesy note, the stripped-down piano-helmed closer "Dog Food" spotlights Skit Gawd Lukey Cage relaying a spoken word-style block-corner snapshot of the times.
Merch for this release:
Compact Disc (CD)
Fly Anakin is in the midst of a banner couple of years, following the release of 2020's record store-themed FlySiifu's album (recorded in cahoots with Pink Siifu) and this year's soul-dappled autobiographical career standout Frank. Maintaining the prolific recording schedule, mirrors_episode​.​2 is a deliberately back-to-basics project cut with Anakin's fellow Mutant Academy member ewonee. Early cut "Shadwell" is powered by a rumbling bass line and showcases Anakin sounding flush from his recent success by casually warning duplicitous types that he'll "block your ass in real life." Digging into producer ewonee's side of the bargain, opener "Understand My Story" is a guitar-strewn bluesy lament, mid-project moment "ORDERDUEL" is carried by a deliciously crackly soul loop, and "Decisions" plays voluminous bass tones against eerie warped atmospherics. Consider mirrors_episode​.​2 a distilled initiation into the potent Mutant Academy movement.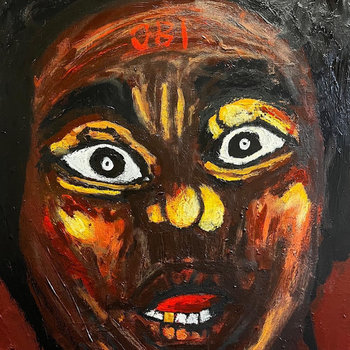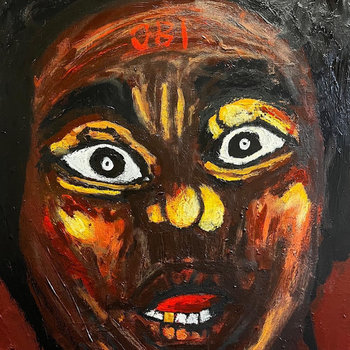 Merch for this release:
Vinyl LP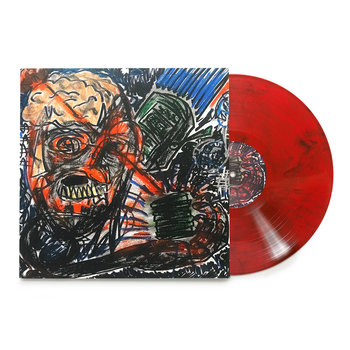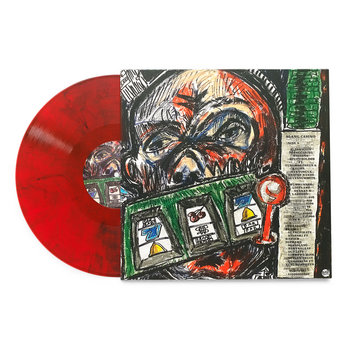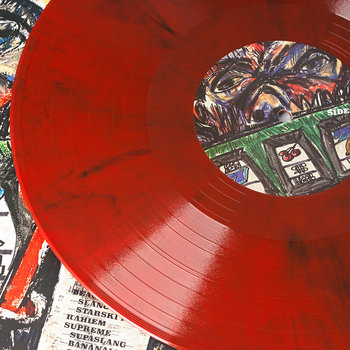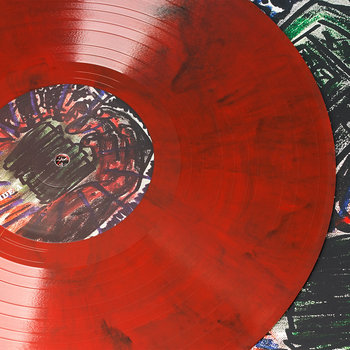 Last year's SAXRED GIN was an intense introduction to the hazy smoke-saturated world of Obijuan. While that project was recorded alongside beatmaker Philanthrope from the Chillhop stable, for SLANG CASINO the MC has teamed with the verdant production talents of Los Angeles-based YUNGMORPHEUS. Channeling the duo's respective Bahamian and Jamaican heritage, there's a dub-centric feel to the production: Heavy duty rubbery bass lines are topped with smoggy stabs of syncopated melody, while a mix of filtered distortion and fuzz add an intimate feel to the album. Head straight to "GUAPANESE" to experience the dank chemistry in full effect, as the duo bless a fluid echo-enhanced backdrop to air out a woozy mix of unhurried brags and esoteric threats.
Pan Amsterdam and Damu the Fudgemunk
EAT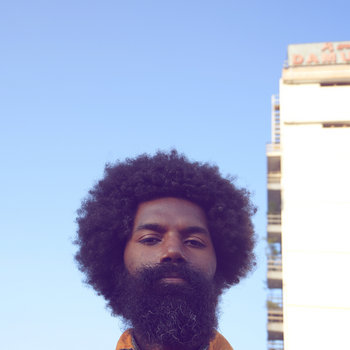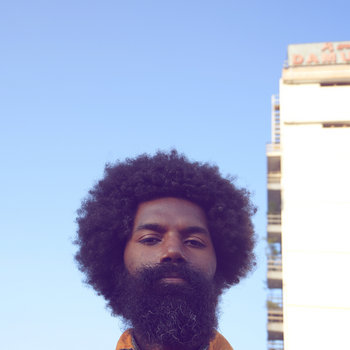 Merch for this release:
Vinyl LP, Compact Disc (CD)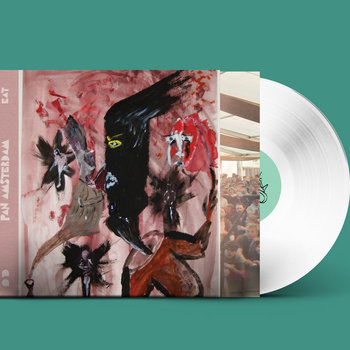 Pan Amsterdam is the hip-hop persona of jazz trumpeter (and Iggy Pop bandmate) Leron Thomas. Calling on the astute beatmaking services of Washington, D.C. producer Damu The Fudgemunk, EAT is a food-centric hip-hop foray that continues the lineage of arch supervillain MF DOOM's Mm..Food album. After copping to a fridge magnet obsession, Amsterdam opens the world building on "Rigatoni" by sketching out a realm populated by "kung-fu chefs with hatchets" over a mercurial backdrop anchored by ruggedly chugging drums and eerily mystical swirls of synth. The culinary kicks quickly continue as the project progresses: Early static-coated moment "Duck Wok" throws scorn on the idea of a plant-based detox; "Fish Tacos" showcases the rapper moving into a spoken word zone (along with copping to struggling to make croissants); and "Blu Agave" replaces Amsterdam's verbals with muted trumpet lines over a bucolic backdrop. The surface appeal of EAT is delivered by the copious food references—but close listening is smartly rewarded by the wider social commentary that's nestled in Amsterdam's mighty healthy words.
On Glory in the Weight, North Carolina rapper Tab-One explores the pay-off between dealing with personal hardship and striding forward through life. "When the dam is looking shaky, ain't no telling what the levee brings/ Heavy things, sit and worry about the future/ Knowing damn well the worrying won't make it smoother," the MC relays on the title track, blessing a backdrop of sun-glistened keys and gently rolling bass provided by project producer VRY SNKY. As the album unfurls, a nourishing balance emerges between the melancholy lilt of the production—which is often based around clipped mid-tempo drum patterns allied to a blend of soothing keys and muted infusions of brass—and a series of lyrical confessions that might dip into moments of self-doubt, but ultimately keep optimistic hope in the idea of persevering in the face of adversity. "Just remember to breathe," implores Tab-One on the humbly beatific closer "Breathe," successfully condensing an album of life advice into a short sagely saying.
Merch for this release:
Compact Disc (CD)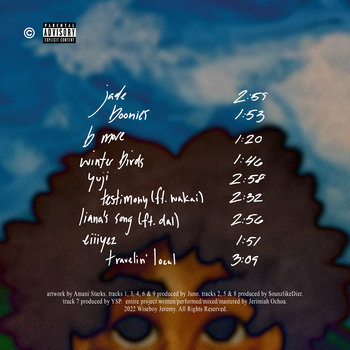 Wiseboy Jeremy's Still Chldrn is a meditative collection of wise lyrics backed by dreamy jazz-laced beats. "Scattered scars in my regime when we picture painting/ Monetary spike is for the moment but I'm still gaining/ I feel pain but I'm still waiting," confesses the rapper on introductory moment "Jade." Then comes the deeper reflection on personal life status and the dynamics of growing up and moving on: "For a different day that I can say/ My past life isn't still changing/ My current endeavors and situations/ The demons stray around my head/ I guess that's the way that they demonstrate it." The theme of struggling to reach a place of solace recurs across the project, complete with penultimate cut "Eiiiyez" introducing thoughts about artistic legacy and family connections over woozy strands of warped synth, as Jeremy eventually encapsulates the core of Still Chldrn: "The rhymes bring heart, the soul is what the melodies bring."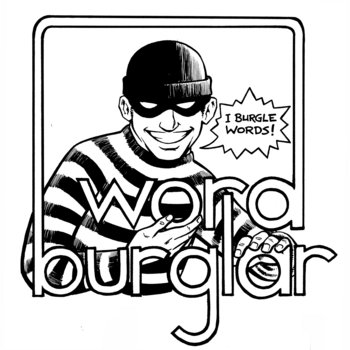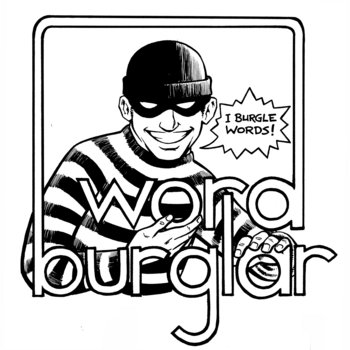 Merch for this release:
Compact Disc (CD), T-Shirt/Shirt, , T-Shirt/Apparel
Burgonomic is fired by a relentless barrage of cocksure punchlines and tricksy wordplay delivered by a Canadian rapper who depicts himself as something akin to a rogue hip-hop comic book character. "Still playing four-player Goldeneye/ Roll the die/ Mobilize/ Keep flowing fly/ I rhyme like a drunk wedding—bar's open, guys!" the self-styled verb-hurdler brags on early statement of intent "Verse Things First," blessing a brass-spiked backdrop contributed by Beatmason. Rounding out the production squad, Buck 65, Fresh Kils, and Timbuktu serve up a similarly effective mix of crusty drums topped with funk-fortified loops, while verbal sparring sessions across the project include Mega Ran joining the 16-bit video game reminisce session "Sega Was Bad" and Moka Only heading up the roster of rappers who trade verses on the smartly-conceived "Wanna Be On My Posse Cut?" For those who favor their music in physical formats, a limited run of CDs combined with lyric and art booklets will drop in August, in a move that comes good on the format love sentiments conveyed via the track "CDs Are Back."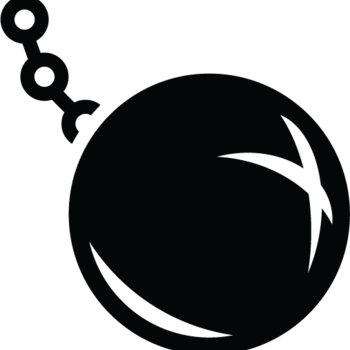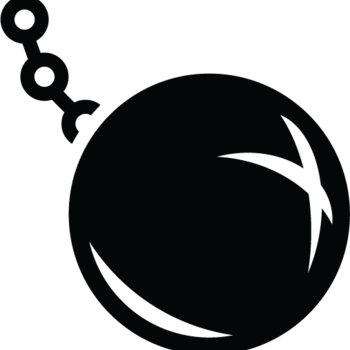 Merch for this release:
Compact Disc (CD), Cassette, Vinyl LP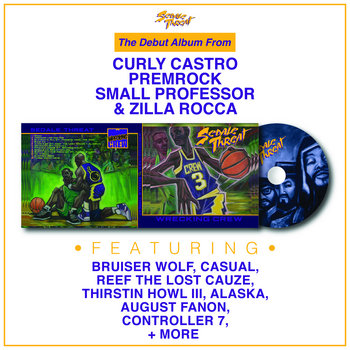 Cast in the liner notes as a release that was recorded "in between projects, parenthood, tours, survival gigs, and major personal health upheaval," Sedale Threat presents the grand MC talents of Zilla Rocca, Curly Castro and PremRock alongside production wizard Small Professor. Piano-dripping opener "Odom" sets a trademark noir atmosphere, as the MCs run with a left-versus-right-hand contrast theory, complete with Zilla throwing out a particularly top barb: "It's like I'm 13, I'm still collecting comics/ It's like you're 19, you're sweating trending topics." The commitment to a collective mentality is smartly reinforced with the guest list: Authoritative Hiero MC Casual graces the growling "Behemoth," Bruiser Wolf from the Bruiser Brigade slides through the synth-skewered "Piranha Hands," and Lo-Life figurehead Thirstin Howl III joins the clique for "BLCK RCK N RLL," a rollicking organ-spiked track that weaves together healthy nods to Sun Ra, Jimi Hendrix and 12-bar bluesmen through the ages. Similarly, while Small Pro's seductively saturnine beats anchor a chunk of the album, gracious spot production assists include Controller 7 sculpting the pastoral curveball "Supreme Rock" and Algernon Cornelius delivering a slab of high-octane humming gamma funk for "Crooked Leg Colter."