BEST HIP-HOP
The Best Hip-Hop on Bandcamp: July 2020
By Phillip Mlynar · July 31, 2020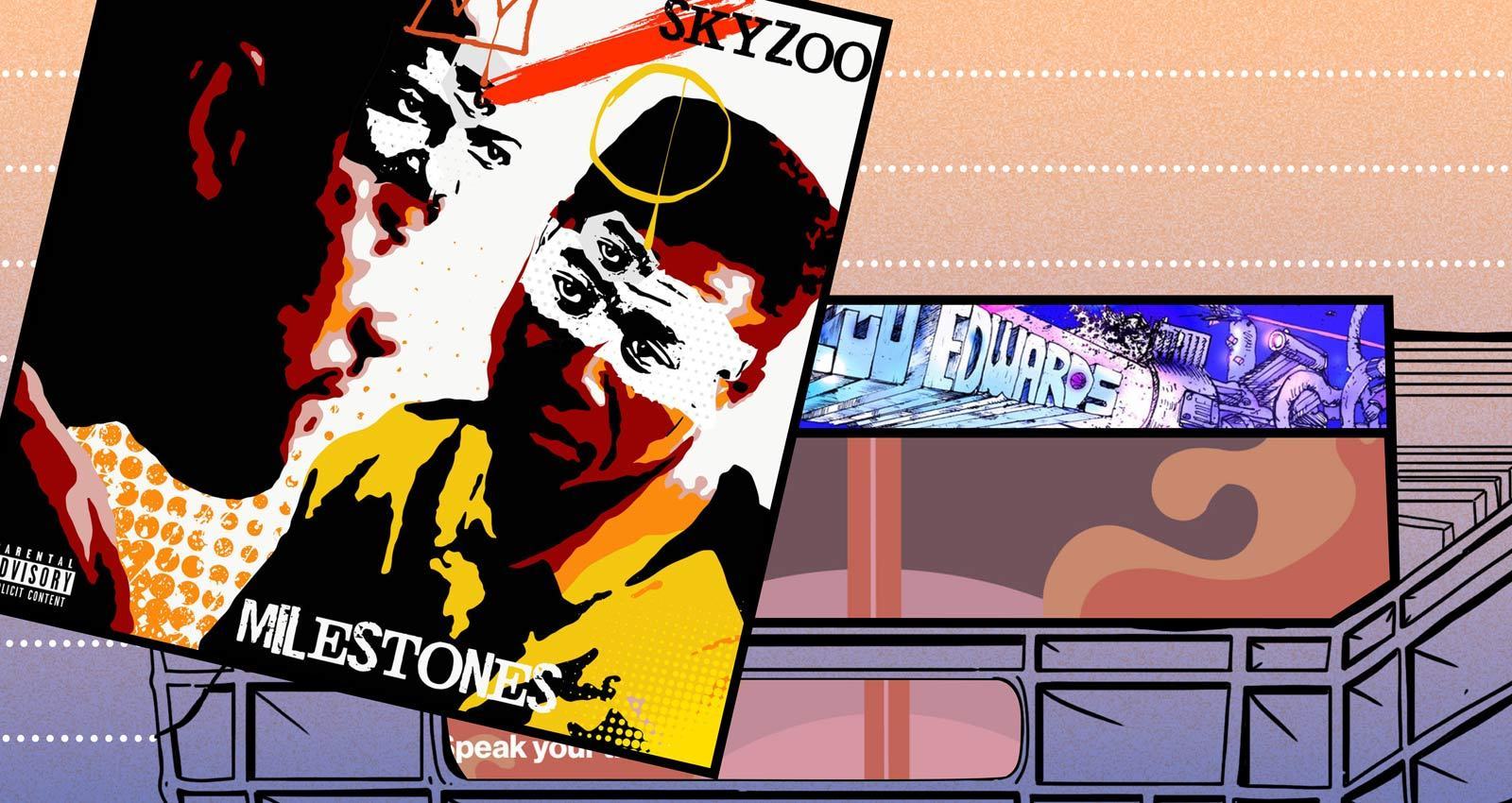 July's round up of the ten best new hip-hop projects to hit Bandcamp includes a breakbeat-propelled collection of party-starting anthems, a set of pensive musings on fatherhood backed by dusky jazz loops, and an Indiana spitter's contemporary gangsta chronicles. We also spotlight a full-throttle rap duo broadcasting from Minneapolis.
Merch for this release:
Cassette
In the liner notes to AKAI SOLO's latest eight track release, the rising Brooklyn-based wordsmith writes, "Reacquaint yourself with the state of things. Confront hope and hopelessness. There is a utility in both." The sentiment becomes a mantra that recurs throughout Eleventh Wind, with the MC expressing a lyrical philosophy that contrasts spiritually uplifting thoughts with the blight of the modern world. Across the project, beats are provided by an ensemble cast of producers: Wavy Bagels' psych-rock-influenced loop science carries "Tetsuo," Bori and DJ Blackpower twist waves of electrified keys together on "360 Dragonfly," and Edan builds a beat out of submerged-sounding samples and echo effects on "Barbatos" to alluringly disorienting effect. "The inspired causes havoc," AKAI SOLO relays over argov's wonky piano chop and crunchy drums on project centerpiece "Still Sailing," before proceeding to convey a prevailing sense of unity by repeatedly imploring, "Even though the vessels differ we all still sailing."
Merch for this release:
Vinyl LP, Compact Disc (CD), 2 x Vinyl LP
COVID-19 precautions may have placed a bunch of traditional summer activities on hold for this year, but that doesn't mean you can't bring the upbeat vibes inside the safety of your own abode. Enter The Allergies, the Bristol-based duo of DJ Moneyshot and Rackabeat, who serve up non-stop funk-powered hip-hop on this addictive album. Ugly Duckling MC Andy Cooper sparks the party by providing jubilant guest raps on opening cut "Hit Me One Time," along with sneaking in the top barb, "You might take a great's name like a Ninja Turtle/ But you're not an artist—you're an infomercial." Fleshing out the soiree's guest list, The Cuban Brothers perk up the salsa-infused "Let Them Know," Dynamite MC brings his assertive verbals to the heavyweight breakbeat workout "Hot Sensation," and singer Marietta Smith channels vintage West Coast soul vibes on closing cut "It Feels So Good." Consider Say The Word your new go-to stash of sunny summer jams.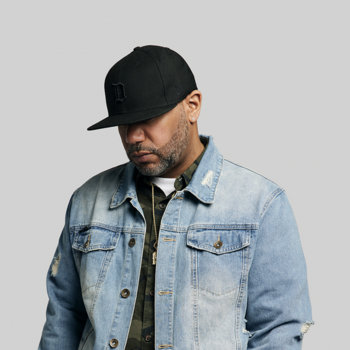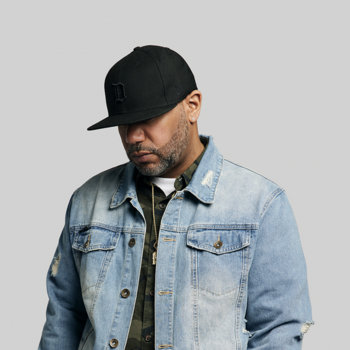 There's a proud '90s influence running through this collaborative album between soul-packed Detroit-based beatmaker Apollo Brown and gutsy Buffalo-to-Niagara Falls MC Che' Noir. On the production tip, Brown's enchanting backdrops mine from a stash of mid-tempo piano-based loops, while on "'94" Che' updates Common's "I Used To Love H.E.R." to salute the rap year of her birth (which includes revealing she entered the world on April 19th, the same day Nas's Illmatic was released). As a lyricist, Che' builds on the buzz of 2019's The Thrill Of The Hunt 2 and furthers her reputation as an MC who's as adept at issuing viciously violent threats as copping to moments of vulnerability: the sentimental "Daddy's Girl" reflects on how growing up with an absentee father in turn shaped her own personality; the string-cushioned "Money Orientated" balances chasing financial goals with spiritual salvation; and "Freedom" takes aim at police brutality and history books saturated with "people with white complexions." As God Intended succeeds as a timeless street sermon from one of upstate New York's most vital voices.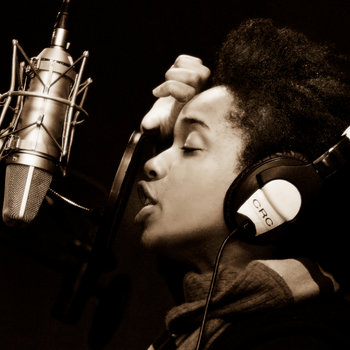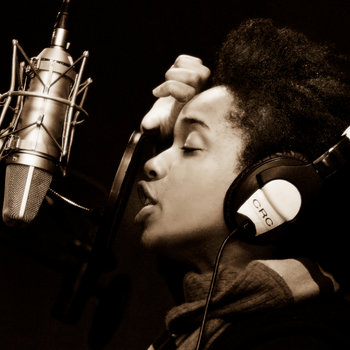 Furthering the legacy of the cult Rapperchicks crew, original members Psalm One and Angel Davanport have teamed up as BIG $ILKY. Based in Minneapolis, the duo's second release this year brims with a heady mix of plucky brags and social justice insights. Setting a feisty agenda from the get go, bass-swamped opening track "Hurricane Jane" includes Davanport warning, "All this gold dripping off me/ Fuck around and start a riot," before going on to instruct, "Only cash apologies/ Rapping for apocalypse." Ushering in a topical angle, the low slung "1800FVCK12" features Psalm One weaving together references to COVID-19 and Kobe Bryant's death, while her curt closing verse on the brooding "Green Light" takes aim at those "sucking up the Black experience" and mandates, "No you cannot sit with us while sitting on the fence." Forcefully bringing BIG $ILKY Vol. 2 to a close, the eerie piano-anchored "Eat Your Veggies" includes Psalm One commenting, "I hate the patriarchal and white supremacist state that we in," and the duo coining a hook for the ages: "Everybody ain't that fucking woke/ Just drink your whiskey/ Read a book and eat your veggies."
Blu & Exile
Miles
Merch for this release:
Vinyl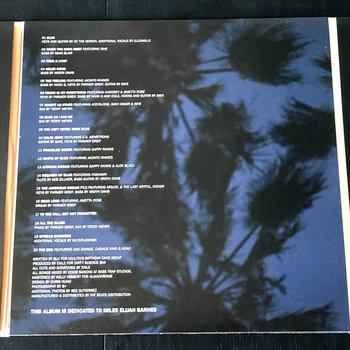 The late-2000's Below The Heavens announced the California-based combination of shrewd MC Blu and producer Exile as a revered rap duo. The double album Miles upholds their sterling reputation on a project that gazes to the past to comment on how world and music history has shaped the rapper's personal upbringing and experiences. On introductory track "Blue," which is anchored by Exile's lush string-laden backdrop, the MC smartly strings together references to gangsta rap pioneer Ice-T, jazz icon Miles Davis, and British trip-hop troupe Portishead. A welcome feeling of fraternity is conveyed via the project's guest features: Blu's childhood pal Aloe Blacc adds his soothing presence to the syncopated funk of "African Dream;" Exile's frequent collaborator Fashawn appears on the angelic "Requiem Of Blue;" and Miguel contributes mellifluous vocals to the aspirational "The American Dream," which spotlights Blu plotting to secure a comfortable future for his family and recalling, "Coming up it was rough, rusty pans and pots/ So as a young man, I demanded it all." Concluding with the taut "The End," Miles settles as an expansive journey that spiritually nourishes just as much as it enlightens.
Curly Castro & Small Professor
BLUu Edwards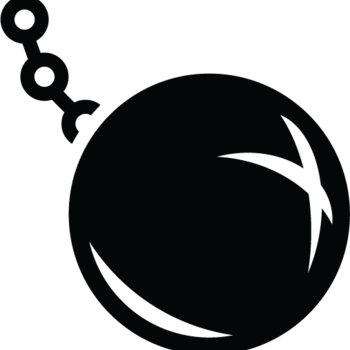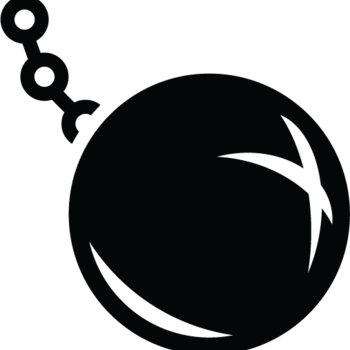 Merch for this release:
Compact Disc (CD), T-Shirt/Apparel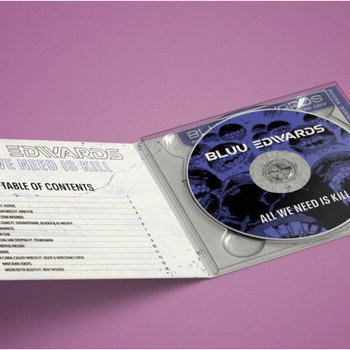 The Philadelphia-based Wrecking Crew movement continues with this sureshot from the commanding MC Curly Castro and savvy beat scientist Small Professor. Channeling the same sort of brassy and brooding notes that DJ Premier struck on Gang Starr's 1992 album Daily Operation, Small Pro sketches a beguilingly murky sonic world where the threat of violence emanates from every sinister snare tap; that ominous atmosphere is furthered by dusky jazz loops. Check the super brutalist "Paul Pierce Stab Wounds" for a summation of the style, with Castro's extended verse hitting home as equal parts raucous braggadocio and tirade at duplicitous characters. Showing crew love, late-album track "A Cabal Called Wreck" co-stars Wrecking Crew talisman Zilla Rocca and Castro's ShrapKnel partner PremRock—along with extended family member iAlive—on a cut packed with fierce bars being delivered over a cinematic string-propelled spy movie backdrop.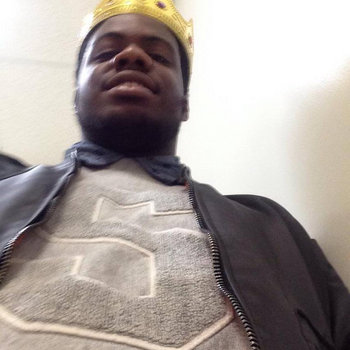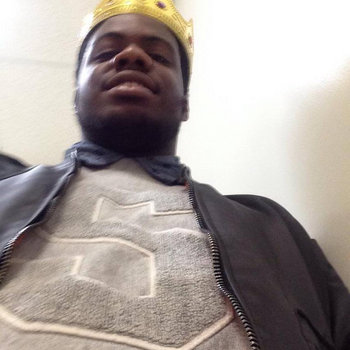 Weight Of The World is the latest installment in MIKE's series of recent confessional releases. Dealing with the aftermath of the passing of the New York City-based artist's mom shapes much of the 16 song album's lyrical ambit, with MIKE expressing his grief and feelings of being emotionally lost over mostly self-produced hazy, lo-fi loops. On early track "alert*" he confesses to self-medicating to assuage a "wound eternal" and strives to find a way to purge over a static-cushioned keys sample, while on "what's home 1/2" he turns his sights to fake accomplices, noting "I built status for my name—they tried to take it." Support and solidarity on the project comes from singer KeiyaA providing production for a trio of tracks, including the psychedelic and smoldering "trail of tears," and Earl Sweatshirt, who blesses closer "allstar" with a thematically compatible verse that includes the admission, "I'm finished trying to ruin what I start/ I'm through with trying to barter for remorse."
Skyzoo was inspired to record Milestones when the New York City artist realized that most accounts of fatherhood from within hip-hop tended to be focused on negative experiences or absent fathers. Considering himself a "24-hour dad," Skyzoo decided to showcase the other side of raising a child and set to writing the highly autobiographical seven-song project. Opening with a snippet of '80s electro crew Newcleus's "Jam On It" anthem playing in the background and a vocal sample about fatherhood from the movie Boyz N The Hood, there's a charmingly nostalgic tint to Milestones that's accentuated by production carried by jazz loops. "Born alone, die alone's what the motto is/ Lived up to every word, overly proud of it/ But knowing there's tag teams when you get to the heart of it/ For all of us lucky enough to know where our fathers is," relays Skyzoo in his conversational flow on "Memory Serves Me," before saluting his own pops by admitting, "I'm still trying to measure up to the world he designed." Milestones ends poignantly with the uplifting "Duly Noted," where Skyzoo's spoken word-style delivery recalls getting hipped to the importance of leadership and being encouraged to ask questions of the world around him—lessons the rapper now considers his duty to pass on to his own son, Miles.
Chicago-based Tensei's mission is all about mashing a range of genres together and calling on the support of a worldwide collective of rappers, singers and musicians. Jazz and funk influences are pushed to the forefront on Speak Your Truth as the vocalists further an agenda of combining introspective tendencies with worldly commentary. Guests ADaD and Crl Crrll bless dulcet layers of keys and gently clipping drums to convey a message of self-motivation on introductory track "Last Dance," while the stony drums of "Candy Lady" inspire rapper J Nolan to balance carefree summer memories of playing ball with the realization "homie up the block just got his brains blown." Elsewhere, Ozay Moore thoughtfully muses on the dynamics of racial identity on "Taste Like" and observes, "There's an acceptance of a philosophical flaw/ Rappers tasked with depicting what Black is on behalf of us all." Bringing the five track project to a pensive close, "Bath Salts" features the barest whisper of singer Emily Steinwall's vocals over production that warmly recalls pivotal drum & bass outfit 4Hero's melodic mid-tempo hip-hop forays back in the '90s.
Vince Ash
Vito
"Hear the cries in the street/ Gunshots and police/ Sirens for the block as you falling asleep/ Pray to God your soul to keep in these desolate times," raps the authoritative Vince Ash on "Prologue," before the compact a capella introduction is derailed by a splatter of bullet fire. Hailing from Hammond, Indiana, Freddie Gibbs is the surface antecedent for Ash's street-rooted music, but there's a ruthless menace to the MC's voice that nods back to the grander gangsta rap breakthrough of the late '80s, with story-telling track "What It G Like" slamming home with the same sort of powerful misanthropic funk as NWA's "Dopeman." Sinister bass-soaked production, courtesy of OBA Twan, Nascent, Lanre, and Ash himself fuels the forceful nine-track Vita, with synth accents helping to bring out the steely danger in the MC's timbre. Betrayal and bloodshed are unfortunate elements of the world Ash reports from, but the heavyweight mood is lifted for a moment by curt closing cut "B.O.S.," where Ash comes to terms with "playing the hand we dealt" and reminisces on key figures from his formative days over a fittingly melancholic piano loop.