BEST HIP-HOP
The Best Hip-Hop on Bandcamp: January 2023
By Phillip Mlynar · February 01, 2023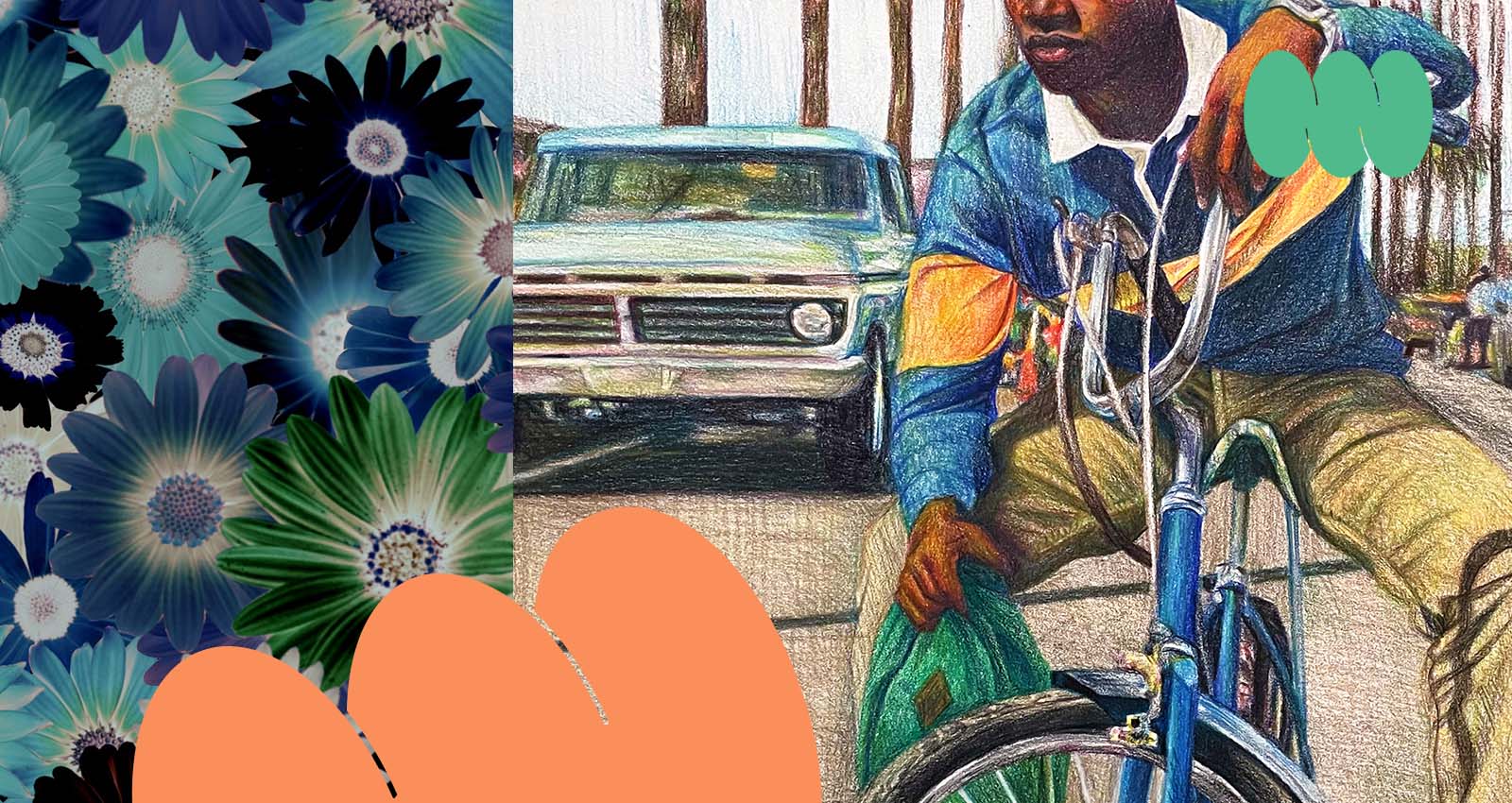 January's round-up of the ten best new hip-hop releases to hit Bandcamp includes a project themed around the Franklin Saint character from the TV show Snowfall, a winter-centric collection of snug instrumental beatscapes, and an upstate New York duo's exposition of their off-kilter life philosophy. We also dig back into the December vault to highlight a few projects that might have passed you by in the seasonal holiday rush.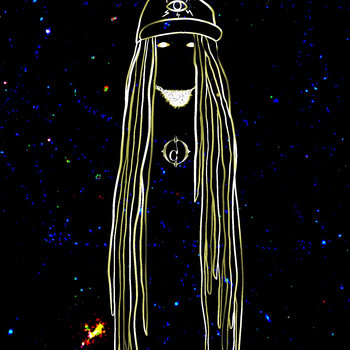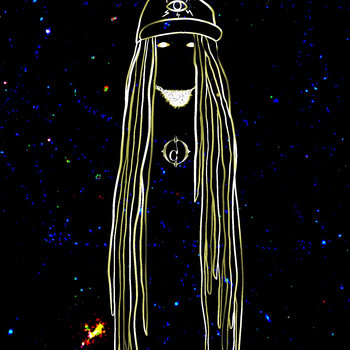 Despite the surface morbidity of its title, Atlanta rapper (and Difference Machine member) Day Tripper's What a time to be DEAD ultimately journeys to a serene and calming place. "I seek peace while the algorithm try to eat me," vows the MC on "What a Time," flowing over rumbling, psych-rock-styled drums after previously lamenting the mainstream erosion of hip-hop culture. As the 12-song album progresses, psychedelic sonic influences move closer to the forefront—especially with the grandiose piano-powered "East Point Villa"—and the project climaxes majestically as the filtered vocal grab and wailing high-pitched synths skewering through "Below" eventually make way for a deftly selected '70s soul-jazz sample that radiates celestial hope. Bonus beats: To get further acquainted with Day Tripper's formative influences, dig into last year's Outkast remix experiment BROADKAST.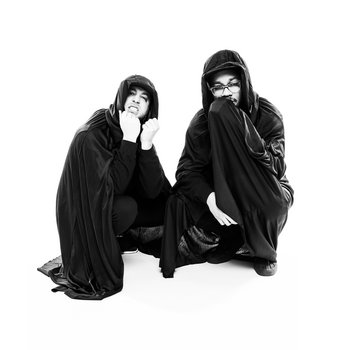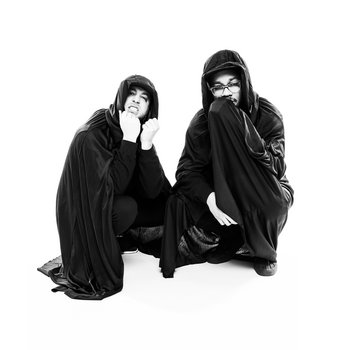 Merch for this release:
Vinyl LP, Other Apparel
Black Cloak Lifestyle is a shadowy exploration into the values, quirks, and peccadillos that make up the philosophy of upstate New York group the Doppelgangaz. "Quarter to 12, we sort of could delve/ Lifestyle of the lurch and the shorter of elves/ Purported, it's reported, got hit with the helve/ Rumors dispelled/ Can't shelve them—we do it ourselves," raps EP on illuminating early outing "Round Midnight," before fleshing out the vignette: "Hell, by the power vested in me/ Who you destined to be?/ Doppelgangaz unquestionably/ The recipe?/ Hennеssy cup full." Across the album's 12 tracks, the duo are backed by beats crafted out of a static-coated melange of silvery piano refrains, forbidding basslines, and groggy drums that take shape as an evocatively cohesive sonic fabric. Adding an extra sartorial layer to the Dopp Gang allure, signature black cloaks are also available to sport while venturing through the album.
ART SCHOOL DROPOUT presents the assured talents of self-styled, alternative DIY Georgia rapper Jamee Cornelia. Over 18 outings, Cornelia subtly blends together moments of melodic vulnerability with steelier outpourings of aggression and self-motivation. "Hard work beats talent when talent don't work/ You got all of that potential but that lesson you ain't learned…/ Hard work beats plotting if you never work the plan/ You can practice every day but when it's pressure, what's the plan?" relays Cornelia on the swaying, synth-infused "potential," which also features an on-topic guest verse from trvy. Humbly grounded in reality, "routine" pinpoints the MC's daily moves (including waking to green tea laced with Manuka honey), and the release defiantly marches to a close with "run it up," where the host salutes the sacrifices of close family members and vows that she's out to claim her own journey despite a barrage of daily setbacks.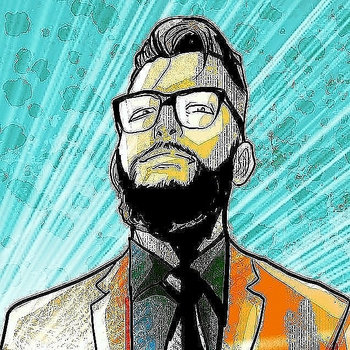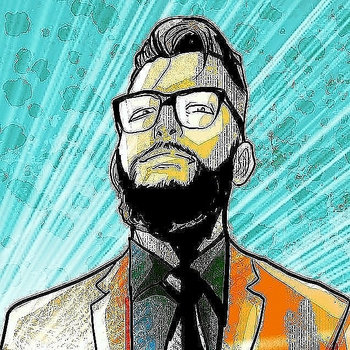 Merch for this release:
Cassette, Sweater/Hoodie,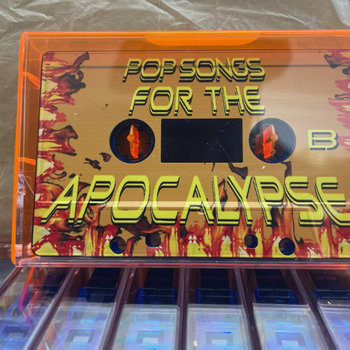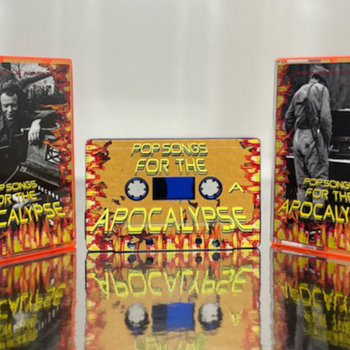 The terrifically-titled Pop Songs For The Apocalypse takes the form of 12 short and sparky tracks that have been sequenced together into one intense, non-stop 15 minute movement. Building on the chemistry that New York MC Alaska and Chicago producer Jason Griff displayed on 2021's Human Zoo collaboration, the duo's latest release whirls together heady allusions to societal moral panics and impending nuclear catastrophes with the anti-establishment attitude of old-school hip-hop and punk. "You can new jack swing from my nuts!" hollers Alaska on "Cool As Johnny Gill"," invoking the early '90s venom of Ice Cube on a P-funk-inspired moment, before transitioning into more cautionary lyrical climes for the bass-propelled "Ya Uncle is a Crackhead," traversing apocalyptic territory on "Welcome to Interrotron," and digging into the cyclical nature of the weekly grind for the woozily-distorted "C & C Music Factory." Balancing Alaska's fevered lyrical assaults, the B-side of the release presents instrumental versions of all 12 tracks that spotlight the skewered melodies and aggressive drum work of Griff's production.
Following 2020's considered pandemic document ODD CURE, Oddisee's To What End switches focus and delves into the Washington, D.C. MC and producer's own psyche, complete with a string of vulnerable verses that cop to self-doubt and a sense of worldly disorientation. Melodious opener "The Start Of Something" strikes an early autobiographical note, with rich layers of strings and piano commingling to bed Oddisee's thoughts: "Conscious rap, I might just be/ Polite, desensitized/ Traumatic childhood, incentivized/ Had to get around the gate hordes, improvised/ Gifted how I learned to break doors." Backing Oddisee's lyrical revelations, the high-strung Freeway weaves in references to vintage Pharcyde as he coasts over the slinky clipped snares that power "Ghetto To Meadow," and Phonte finds a way to lighten the weight of personal stress on "Choices": "Under the pressure, I feel it when choosing a life that is neither ideal not idyllic/ My friends in low places keep me in high spirits."
Merch for this release:
Compact Disc (CD)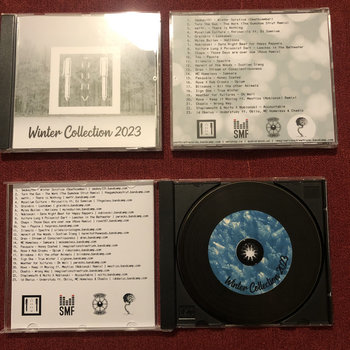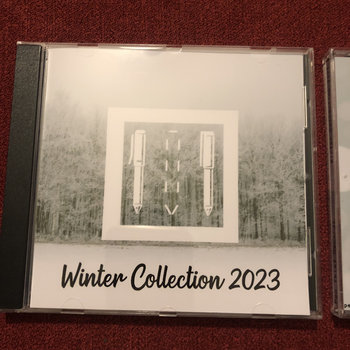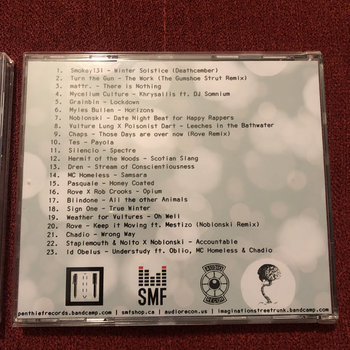 Curated by the Berlin-based Pen Thief Records, Winter Collection 2023 shines light on a subterranean array of gifted rap wordsmiths and dexterous beatmakers. The project opens with Oldenburg-residing producer Smokey131's "Winter Solstice (Deathcember)," a scene-setting two-part instrumental that skillfully switches from glacial mid-tempo boom-bap to an eerily distorted end section. Early on, "Horizons" features Portland, Maine MC Myles Bullen ushering in an introspective tone to the proceedings as he muses on self-doubt, mental health, and mortality. "I spend too much time thinking about what others are thinking about me/ I spend too much time thinking about what others are thinking, like/ Who am I but a mirror to the sky?/ I've lived too short of a life to see so many people die," the MC raps, before ruing: "Stuck inside a metronome/ My heart is on its own beat/ Rhythm skips when it thinks about its lost homies/ That died feeling lonely/ If I would have picked up that phone call, if only…" Elsewhere, vital moments on the compilation include self-proclaimed Halifax-based "rap hooligan" Hermit Of The Woods keeping things proudly local with "Scotian Slang," MC Homeless pining for earthly escapism on the piano-helmed "Samsara," and Sign One invoking meteorological imagery for "True Winter."
Merch for this release:
Compact Disc (CD), T-Shirt/Shirt, Cassette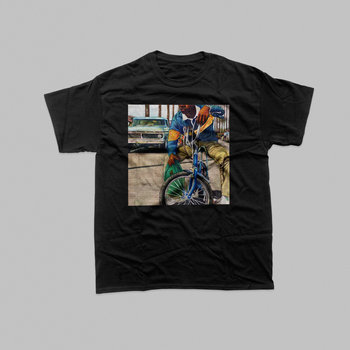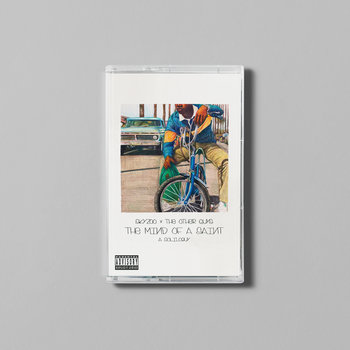 Brooklynite Skyzoo's full-length collaboration with Washington, D.C. production unit The Other Guys is an engrossing twist on the coke rap trend that's themed around the MC stepping into character as Franklin Saint from John Singleton's crack-era drama Snowfall (2017-23). "To dig out the layers of what became/ I invite you to gather around the flames/ Just like up under the pot, one in the same/ It sorta feels like eminent domain," raps Skyzoo on the opening track, flowing consummately over a blend of muted trumpet and resolute drums to relay the sort of reflective mix of biographical background and socio-political commentary that defines the project. Enhancing the impact of Skyzoo's lyrics across the album's ten tracks, The Other Guys deliver production that locks into a meditative mid-tempo zone and employs a savvy range of soul-centric loops to mirror the emotional direction of the narrative.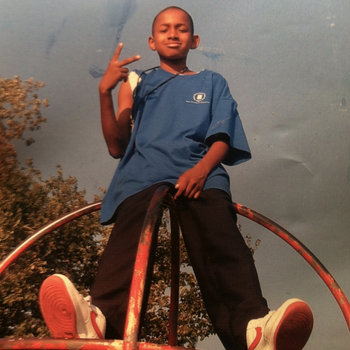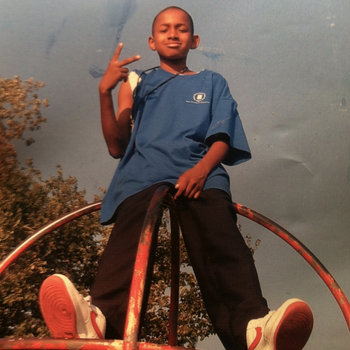 The freewheeling maverick tendencies of ZelooperZ are in full force on Might Not Make It, the Bruiser Brigade member's first foray into releasing a self-produced project. Capped at a svelte five tracks, the EP pitches the Detroit-based artist as a beatmaker who pulls from a metallic-hued production palette and displays a proud fondness for harnessing glitch-splattered production tactics—a combination epitomized by the barrage of stop-start samples that hammer through early moment "Telling U." Assisting ZelooperZ's own trademark idiosyncratic lyrical forays, Japanese spitter Young Coco appears on the bass-swamped "Harickjuku Barbie" and Sushiboy Mexico sashays through the aforementioned "Telling U." Consider Might Not Make It an invigoratingly punchy gateway into the reliably off-kilter ZelooperZ universe.