BEST HIP-HOP
The Best Hip-Hop on Bandcamp: January 2021
By Phillip Mlynar · February 01, 2021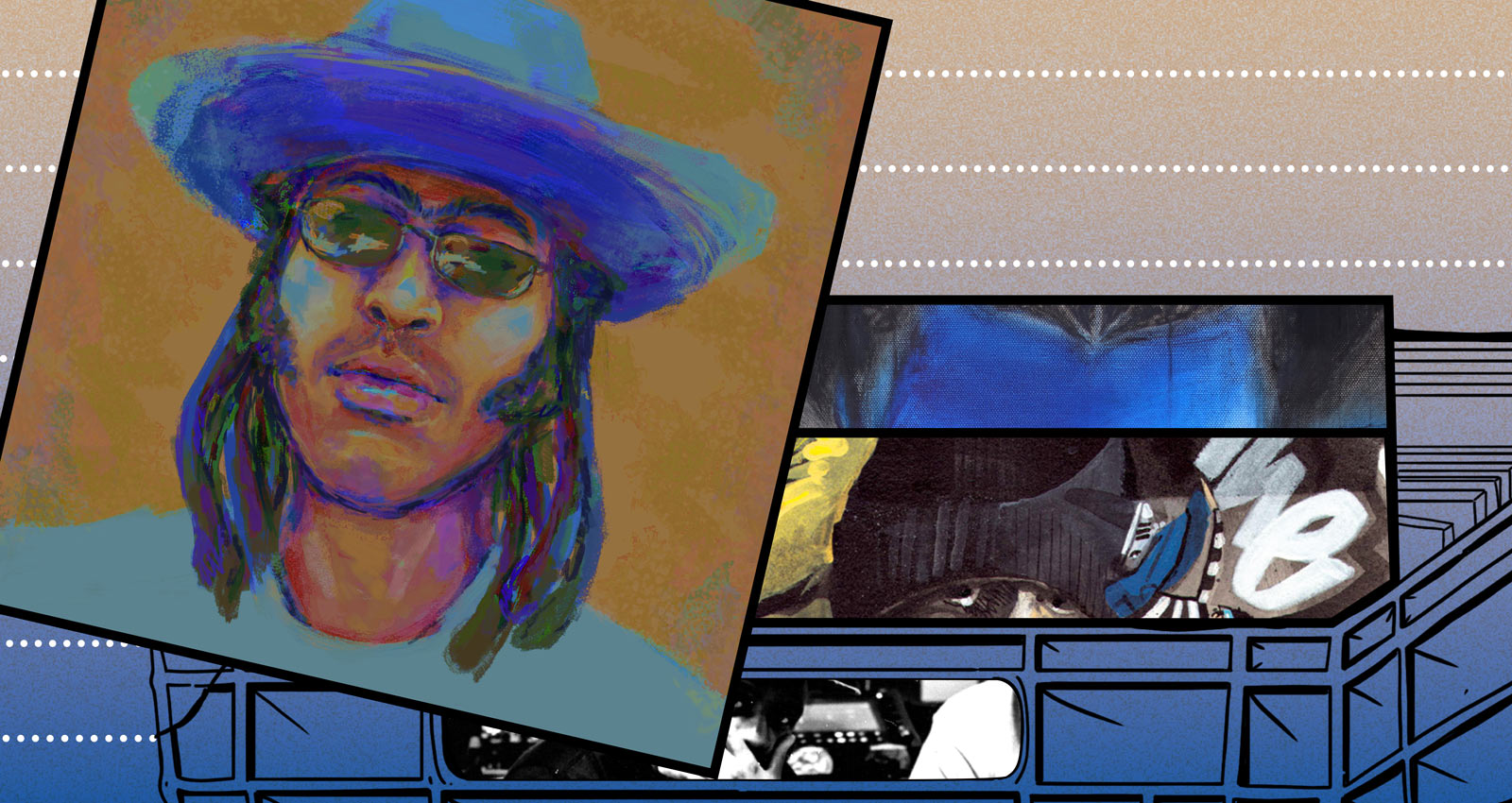 This month's selection of essential hip-hop projects includes an ultra-brusque noise-rap workout, an unearthed collection of freestyles from a departed Minnesota MC, and an intimate set of poetic raps dedicated to a Beat poet. We also round up a smattering of December releases that might have passed you by during the heights of the festive season.
B L A C K I E's latest release is an amped-up collection of beguilingly abrasive noise-rap tracks. Energized opener "CLOSER TO THE FIRE" challenges the hoarse-voiced rapper to do battle with gnarly waves of guitars and a rapid-fire blitz of sizzling hi-hats; "I GOT TO HELP MYSELF" is bedded by pummeling bass and thudding kick drums that house anguished lyrical sentiments about struggling with self-salvation; and the ominous droplets of piano scattered throughout "MY OWN REASONS" prompt the Houston noise artist to traverse a realm where "Days become hellscapes/ Nights whisper no escape/ So I wait/ So I wait." Most intense of all is "TIRED OF BEING HUNTED," which appears during the album's closing run and is a defiant call for survival in the face of impending death traps.
Merch for this release: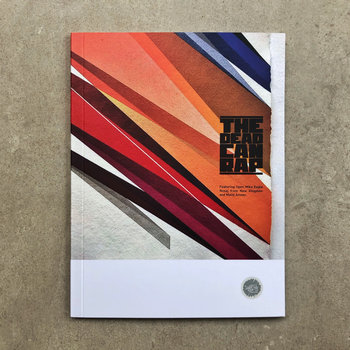 Consisting of the Paris-based MC Mike Ladd, and London street artist Remi Rough, The Dead Can Rap have dubbed their music "Free Form Art Rap." True to the credo, the duo's eponymous album blends tricksy and abstract word play with a healthy sense of cynicism towards a world seemingly intent on embracing dystopian tendencies. The pulsing and reverberating of synths on the instrumental first track "Submarine Zombie Attack," sets an ominous sci-fi atmosphere that repeats throughout the album. On "iPhone Raps," the two rappers pry into the parameters of the modern day notion of privacy; "Annual Report" targets global financial dilemmas over sinister digital squelches; and on the contemplative "21st Century" Ladd coins the hook, "21st century reflection nihilism versus dejection/ Apocalypse deflection via self-obsession." The Dead Can Rap find crucial allies in Nosaj who brings his animated aura to the title track and in art rap cohort Open Mike Eagle, who blesses the low-slung lead single "Imitations" with the lament, "I come from b-boy fashion and bus passes/ I look around all confused, What the fuck happened?"
Thirty Nine Lines is a recently unearthed collection of 13 consummate freestyles that were recorded back in 2001 by Saint Paul-based rapper Eyedea, real name Michael Larsen, who passed away in 2010. The project's title refers to a release date that would have marked the MC's 39th birthday. Opening track "5/5/01" pays testament to Eyedea's quick-witted smarts as he verbally riffs on the titular date and switches up his self-assured flow to match a selection of stripped-down, funk-forward backdrops. Showcasing Eyedea's versatile talent, on "Mad Ugly" the MC channels his battle rap pedigree by firing off insults to an imaginary foe over an instrumental of Group Home's classic '90s track "Supa Star," while "Kill Your Crush" ushers in spoken-word-influenced introspection captured during a live performance at the legendary First Avenue venue. Consider Thirty Nine Lines a convincing combination of respectful posthumous tribute and historical rap document.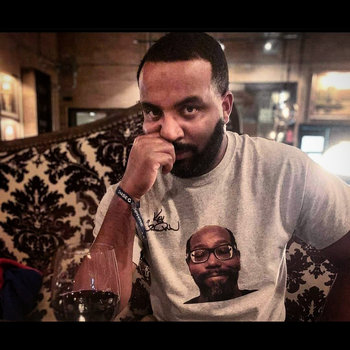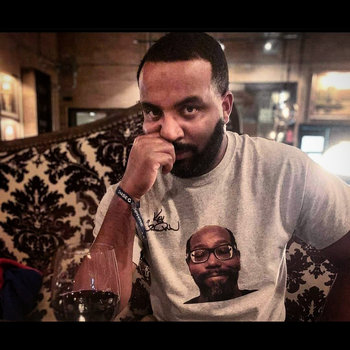 Following 2019's Drum Machine Tape Cassette debut, Stray From The Pack is Kev Brown and J Scienide's salute to classic musical duos through the ages (it includes liner notes that shout out both EPMD and Steely Dan). Splitting mic and beat duties equally, the project radiates a soulful musical warmth with tracks layered together out of static-coated piano loops, melodious chord changes, and rumbling drum patterns. Lyrically, the two rappers shift easily between name-checking rap figures—including Ol' Dirty Bastard, Andre 3000, and Jaylib—to introducing moments of humble worldly commentary. Head straight to "Cutlass Supreme" to witness Kev Brown and J Scienide's chemistry in full flow, as they pass the mic over a backdrop formed out of a slinky bass line and deftly-manipulated vocal sample that hovers in and out of the mix.
Moor Mother & billy woods
BRASS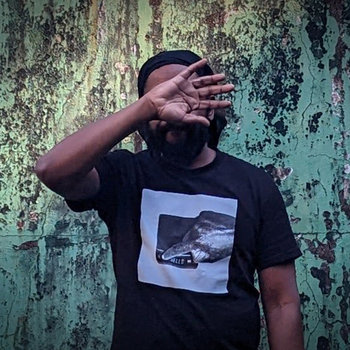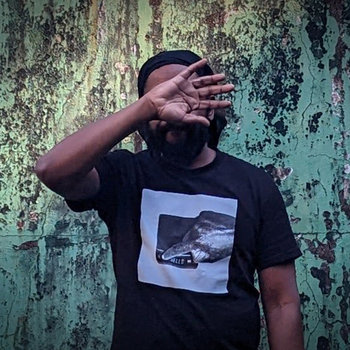 Merch for this release:
Vinyl LP, Cassette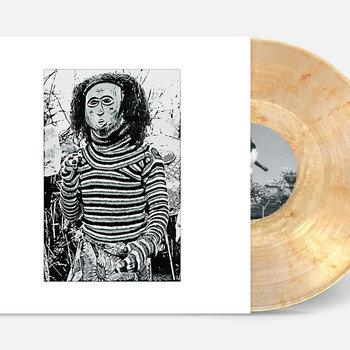 "Planetary orbits and temporal numbers/ Ancient mathematical astronomy/ Mennonites's children/ Time and space reuniting," relays Moor Mother on "Furies," the bewitching opening track to the Philadelphia-based poet's essential full-length collaboration with Brooklyn MC billy woods. Over the album, the duo call on an expansive roster of producers to soundtrack lyrical thoughts that gaze to the future and nod to the past, linking historical movements with personal flashbacks in haunting fashion. Willie Green combines subtly hypnotic kick drums with a savvy sample from UK jazz troupe Sons Of Kemet to convey an elegiac atmosphere on the aforesaid "Furies"; Child Actor cushions guest singer Fielded's voice with a thick layer of rustling fuzz on "Blak Forrest"; and Preservation employs bone-rattling percussive ticks and voluminous bass tones to bring a spectral feel to "Arkeology," which also features verbals from woods's Armand Hammer rhyme partner ELUCID. Poetic and political, BRASS is the cutting-edge sound of two of the contemporary music world's most prescient and emotive voices.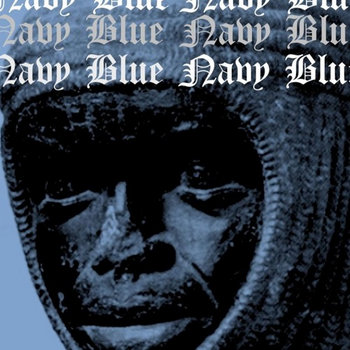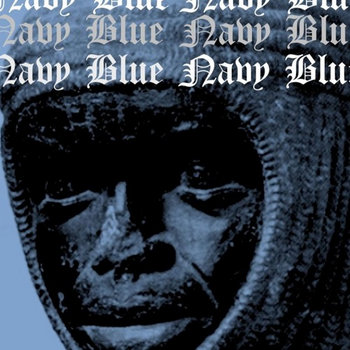 Released towards the end of December 2020, Song of Sage: Post Panic! furthers the introspective Navy Blue's reputation for embracing layers of minimalist soul loops with pensive accounts of his inner doubts and worldly laments. Over wavering strings on introductory song "Dreams of a Distant Journey," the Brooklyn MC casts himself as a "troubled son on the run," ponders the void left by a departed father, and vows to "Look myself in the mirror/ Start tearing up as I reflect/ I rearrange my meaning." Across the album, Navy Blue balances self-produced songs with contributions from an ensemble cast of producers that includes Evidence employing a swaggering bass line to fuel "1491," Chuck Strangers serving up a melancholic drum-free backdrop for "Alignment," and Animoss twisting weeping guitar lines through the fabric of "Breathe" (which also features guest vocals from Yasiin Bey). "I'm glad I found the light/ 'Cause in my darkness I was tethered/ Made my way from wrong to right/ Live this life for my ancestors," Navy Blue signs off on closing cut "224," successfully blending bittersweet feelings with a sense of hope.
Merch for this release:
T-Shirt/Apparel, Compact Disc (CD), , Cassette, Vinyl LP, Vinyl, Vinyl Box Set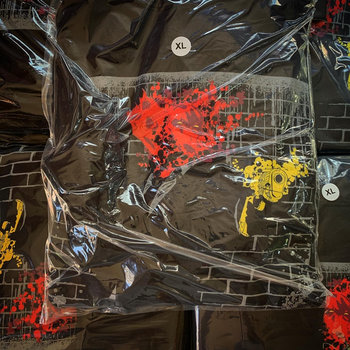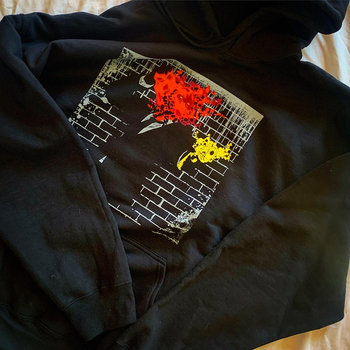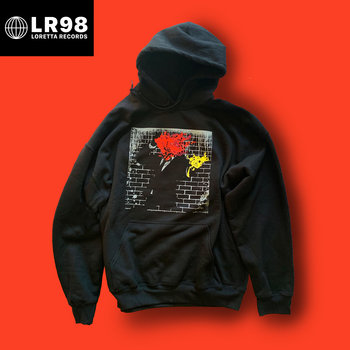 The latest crucial dispatch from Wisconsin's Loretta Records acts as a showcase for producer and label head honcho Observe since '98's canny ability to conjure a shadowy and nervy atmosphere out of shrewdly repurposed samples. Across 15 tracks, a tour de force of contemporary underground MCs grace the evocatively murky sonics: Knowledge The Pirate and Jay NiCE glower as they recount street scriptures over a slab of soul-dripping melancholy for "Conspiracies"; MAV and Pounds are accompanied by a sinister piano refrain and crust-sodden snares as they deliver snapshots of the illicit side of their Rochester stomping grounds on "Dirty Work"; and UK-spitter Juga-Naut takes command of the lurching mandolin-spiked "20,000 Leagues." A trio of smartly sequenced interludes help dictate the momentum of the album and ably demonstrate Observe since '98's vivid cinematic chops, while three remixes of key cuts by DJ Dolo 76 close out the package.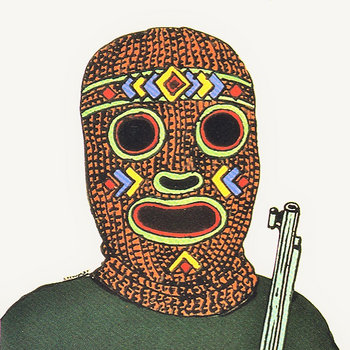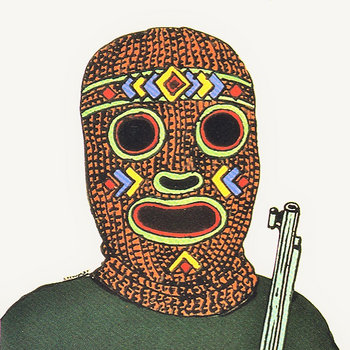 The latest longplayer from the wordsmith previously known as Milo is dedicated to Bob Kaufman, the surrealist Beat poet who came to prominence in the early '60s after the publication of his Abomunist Manifesto. Self-produced by R.A.P. Ferreira under his scallops hotel guise, the intimate album's jazz-centric backdrops bring a meditative and dream-like quality to the listening experience. Lyrically, there's a captivating allure to the way the MC blends free association tendencies with poetical word play and philosophical wanderlust. "Very difficult not reacting to things/ Especially the ones that aren't happening/ If it all becomes description/ Why does the problem persist?," Ferreira questions during the second half of the piano-helmed "diogenes on the auction block." Bringing the Beat poet influence full circle, final song "abomunist manifesto" takes the form of Ferreira reading from Kaufman's poem to the accompaniment of hushed and static-swaddled atmospherics.
BIG IP DON'T PLAY marks the quarantine-prompted return to the mic of Westchester MC Stan Ipcus. The ten track project opens by radiating proud '90s hip-hop junkie vibes: "Dope (Big Ip Don't Play)" is a beatbox-based update of Grand Puba's easygoing "Big Kids Don't Play" that co-stars Max Bent, and the funkily eerie "9th Inning" nods to D.I.T.C. producer Diamond D's work on Fat Joe's "Bronx Tale." Moving on to tap into Ipcus's regional roots, "Around The Way" features a verse from stalwart White Plains rapper Hard White, over a nostalgic vibraphone-infused beat produced by the guest MC's barber, and the slinky "Westcheddar (OG Version)" harnesses a vintage '70s jazz break as Ipcus proudly salutes his home county status. Adding on to the niche chamber of rap songs inspired by TV shows, mid-album cut "Lampin'" showcases Ipcus "watching Curb Your Enthusiasm" and breezily relaying braggadocio bars over a slinky organ-fueled loop.