BEST HIP-HOP
The Best Hip-Hop on Bandcamp: January 2020
By Phillip Mlynar · January 29, 2020
2020's first spotlight on the most essential new hip-hop releases to hit Bandcamp includes a spiritually-minded collaboration from a couple of rising Brooklyn artists, a swan-song album from a classic UK crew, and the re-release of a rare '90s project with ties to Stones Throw's Peanut Butter Wolf. We also dig back into the tail end of 2019 to highlight a smattering of vital releases that might have slipped under your radar during the holiday rush.
Merch for this release:
2 x Vinyl LP, Cassette, Compact Disc (CD)
Mission Infinite, the cult 1996 album by the Bay Area trio 108, kicks off NBN Archives's new series of hip-hop and soul re-releases. Originally limited to a scant 100 CD copies, the group's two MC's—Encore and Grand The Visitor—were already collaborating with Stones Throw head honcho Peanut Butter Wolf when they turned up to a studio session being run by sound engineer Sedric Edwards. After the rappers heard some of Edwards's jazz-heavy instrumentals, they decided to form a group, and brought local live musicians into the mix—an addition that makes 108's grooves feel like a lost cousin to the Pharcyde's '90s tryst with acid jazz figureheads the Brand New Heavies. The introductory title track is a convincing snapshot of Mission Infinite: The rappers drop easy-on-the-ear flows and a hook that riffs on a classic Rakim lyric over a production embellished with luscious live bass. Bonus remixes of the intergalactic love rap "Venus" and the sultry "Chocolate Brown" complete a reissue package available in triple threat vinyl, CD, and cassette editions.
There's always been a strain of lonesome funk running through Atmosphere's music, dating all the way back to 1997's Overcast!. More than two decades later, Whenever continues to pit MC Slug and his innermost doubts against the trials of the wider world, accompanied by beatmaker Ant's evocative and bluesy rap production. The 12-track album opens with "Bde Maka Ska," where pensive wails of guitar back vivid, narrative lyrics from Slug: he's sitting in a car, sipping a tepid Lone Star, and realizing that the only way to make it through life is to check out and strive for "that middle of the lake serenity." Finding sanctuary in the reliability of day-to-day existence, "Postal Lady" details the minutiae of Slug's daily operation—bleary-eyed coffee, stepping on stray Lego, feeding the cat—over warm, wavering keys and rolling drums. Toward the end of the project, jittery standout "Lovely," which co-stars guest singer Nikki Jean, features Slug admitting "Loneliness feel like it's sharp enough to kill you" one minute, to telling his partner, "Gotta love myself, so I can love you right, right?" in the next.
Merch for this release:
T-Shirt/Apparel
Featuring top-to-toe production by ELUCID, Miserable Then is a punchy and progressive five-track EP from New York City rapper Duncecap, released on billy woods's Backwoodz Studioz label. The conceptual backbone of the project is the rapper's dissection of his role as an artist in relation to the world around him. The spiky, snare-driven "Waste Of Money" addresses financial privilege; "To Love Your Enemy Is To Love Yourself" grapples with self-contradictions against a prog-rock background; and "What Have I Done To Myself?" features Quelle Chris and Duncecap exploring the moment when you feel "regrets grow and sneak to the surface" and wind up in a position where you "regret the present." Miserable Then is a reflective and moody hip-hop record that avoids wallowing in self-doubt—another vital addition to the Backwoodz vault.
Merch for this release:
Compact Disc (CD), 7" Vinyl, Vinyl LP, Vinyl Box Set, Vinyl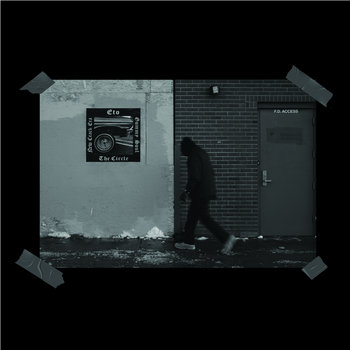 Eto is fast proving himself a master at working with a single producer across an entire album. After last year's feted collabs with Superior and DJ Muggs, The Circle pairs Rochester's leading light with Nashville-raised producer Wally Clark, and the results prove the partnership clicks. A dramatic sprinkling of piano notes set the stage for the grainy-voiced Eto on album opener "Life," which showcases the New York rapper's underbelly philosophizing ("Life continues on with or without/ Don't matter if you gone.") Elsewhere, "Bud Davis" introduces a shimmering psych-rock sheen to the proceedings; "Off The Map" twists pained electric guitar lines through the fabric of the track, and standout "Vino Sagrada" brings to mind deep '70s soul vibes complete with Eto vowing, "They trying to take me out my ambience, Lord/ Forgot about me, now I can't be ignored."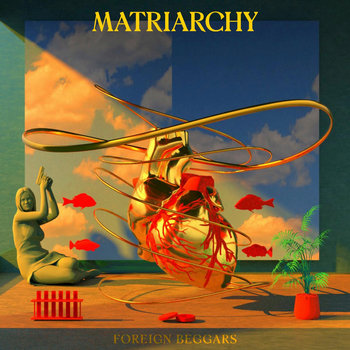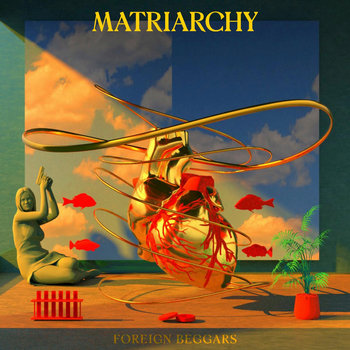 Centered around the talents of Metropolis and Orifice Vulgatron, plus producer Dag Nabbit and DJ NoNames, the London-based Foreign Beggars have built up a sterling vault of proudly expansive hip-hop that weaves in wider electronic and dubstep influences. Touted as the crew's last studio album, Matriarchy heads in a direction that's more overtly inspired by soul music and lyrical introspection. Opening track "Young Kings & Queens" is cushioned by soothing bass and delicate piano; while "3AM" includes guest vocals from Bess Cavendish that give the track a dusky feel; and "Lay You Down" is a sultry bedroom number with Liam Bailey on hook duties. Album standout "London Links" harks back to the Foreign Beggars' rap roots; joined by fellow Big Smoke staple MysDiggi, they reminisce about the days when the city's hip-hop scene was powered by Kung Fu club nights, Itch FM pirate radio, and the Mr. Bongo and Deal Real record stores.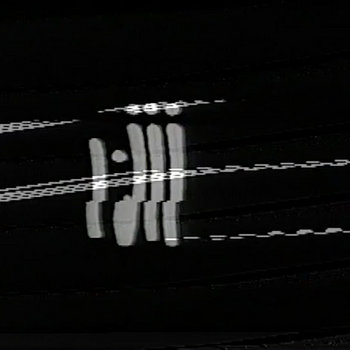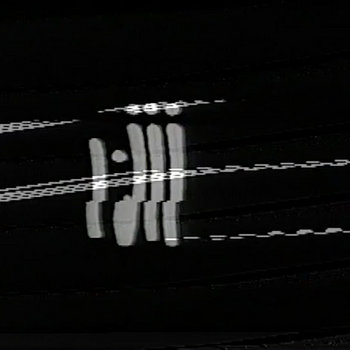 At the start of lo&behold, lojii's follow up to 2018's lofeye, the Philadelphia MC repeats the word "patience" like it's a tonal and spiritual mantra. Across 16 tracks, the production conjures a hushed twilight atmosphere, with beats by Swarvy, Alexander Spit, and Absent Avery shuffling in and out of the mix with loops of slinky guitar and soothing keys. Lyrically, lojii peers into his soul: "First take your time, then you find a way to give" he implores on opener "patience." He attempts to navigate life's crossroads on the soul-infused title track, and on "longwayhome," he realizes, "I'm just a flawed human/ Truth is I'll never be perfect." A kind of tranquil acceptance and tireless faith emerges during the last third of the album; penultimate track "myself" documents lojii's discovery of support and comfort in the help and encouragement of his family and friends.
Merch for this release:
Cassette
Released during the dying embers of 2019, Mad Space is shaping up to be an essential introduction to the talents of MC AKAI SOLO, who's paired here with fellow Brooklyn-based producer iblss under the Mad Moon moniker. "I exist in mad space/ I resist mad space/ I embrace mad space," chants AKAI on opener "Universal Ace," before going on to bless the 16-track project with advice on how to physically and mentally travel through the tumult of a modern world. AKAI's voice sinks into the backdrop of viscous soul loops and dampened drum taps, becoming a grainy murmur, as if he's channeling cosmic messages from another spiritual dimension. "Freedom understands freedom for sure," he implores over the syrupy strings that vibrate through "Grateful 4 Aura," before encapsulating the broader Mad Space message: "The best one to liberate the caged bird is a free one/ It's a real one."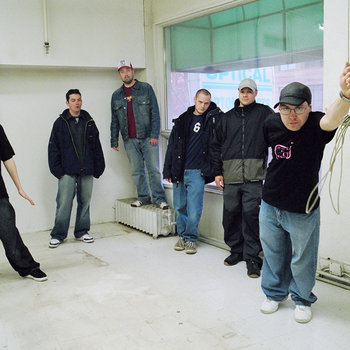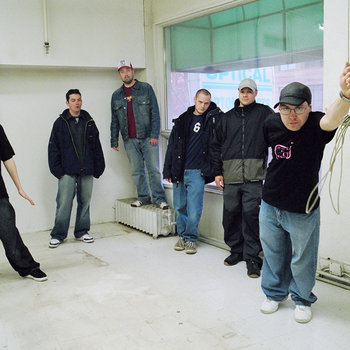 Merch for this release:
Compact Disc (CD)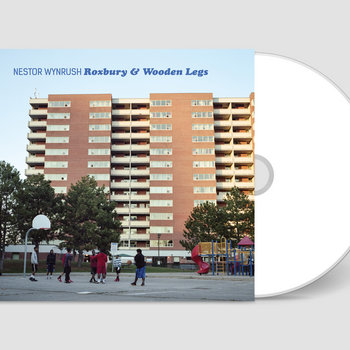 Arriving via Vancouver's Peanuts & Corn label, Roxbury & Wooden Legs matches the progressive hip-hop vocalist Nestor Wynrush from Winnipeg with label founder mcenroe's off-kilter production. "Don't you put me in a box/ And label me what I'm not/ I'm almost out of control/ I'm trying to keep control," Wynrush raps on the opener "42," essentially declaring the EP's experimental intentions. On "Give In," the host goes on to offer "a rum and coke for every awful relationship we've had," and flips between spitting and singing about a past partnership over a perky, electro-infused beat. Fuzzy bass on "Terry Fox Adidas" anchors fantastical lines about fleeing in a hot air balloon and "Escaping shoot-outs in Western saloons/ Stories of a kid, kinda King Tut's tomb." Bonus cut "Love This City" skews in a darker direction as Wynrush attempts to come to terms with pledging allegiance to his home locale even though "there's something wrong." Consider Roxbury & Wooden Legs a smart and svelte introduction to a perceptive and unique voice.
Pink Siifu & YungMorpheus
Bag Talk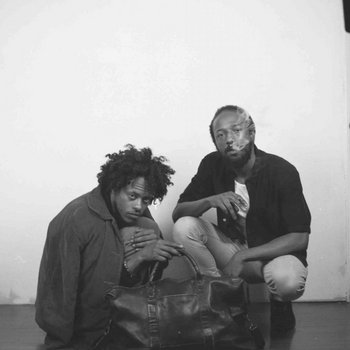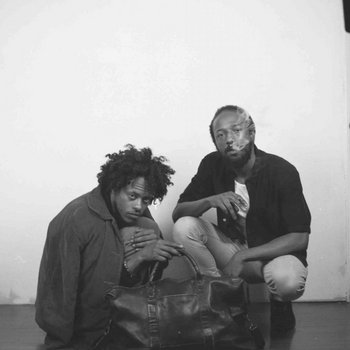 Merch for this release:
Cassette, Vinyl LP
Pink Siifu and YungMorpheus's collaborative LP Bag Talk growls to life with "Dead White Faces," a grungy, rumbling, bass-heavy opener produced by Jkay that sets a hazy tone for the album's blunted agenda. On "Harvest Season," groggy brass lines and classic breakbeat snares prompt brags about "Hitting on the 'dro/ Nigga, I ain't really with none of the rigamarole." The seductively languid "Good Mourning," which co-stars YL, shifts into lyrical territory that ponders the parameters of time while the muted brass seeping through Vritra's production for "Fuck wit Me" inspires a deliciously hushed delivery from Pink Siifu. This 14 track project also solidifies some heavy-hitting Richmond, Virginia/Los Angeles crossovers courtesy of guest verses delivered by Koncept Jak$on on the minimalist "Black Ice," Fly Anakin on the frosty "Morph's Spot #2," and beat master Ohbliv serving up a vivid backdrop of thick chugging funk for "Galaxy Spaceway."