BEST HIP-HOP
The Best Hip-Hop on Bandcamp: February 2023
By Phillip Mlynar · March 07, 2023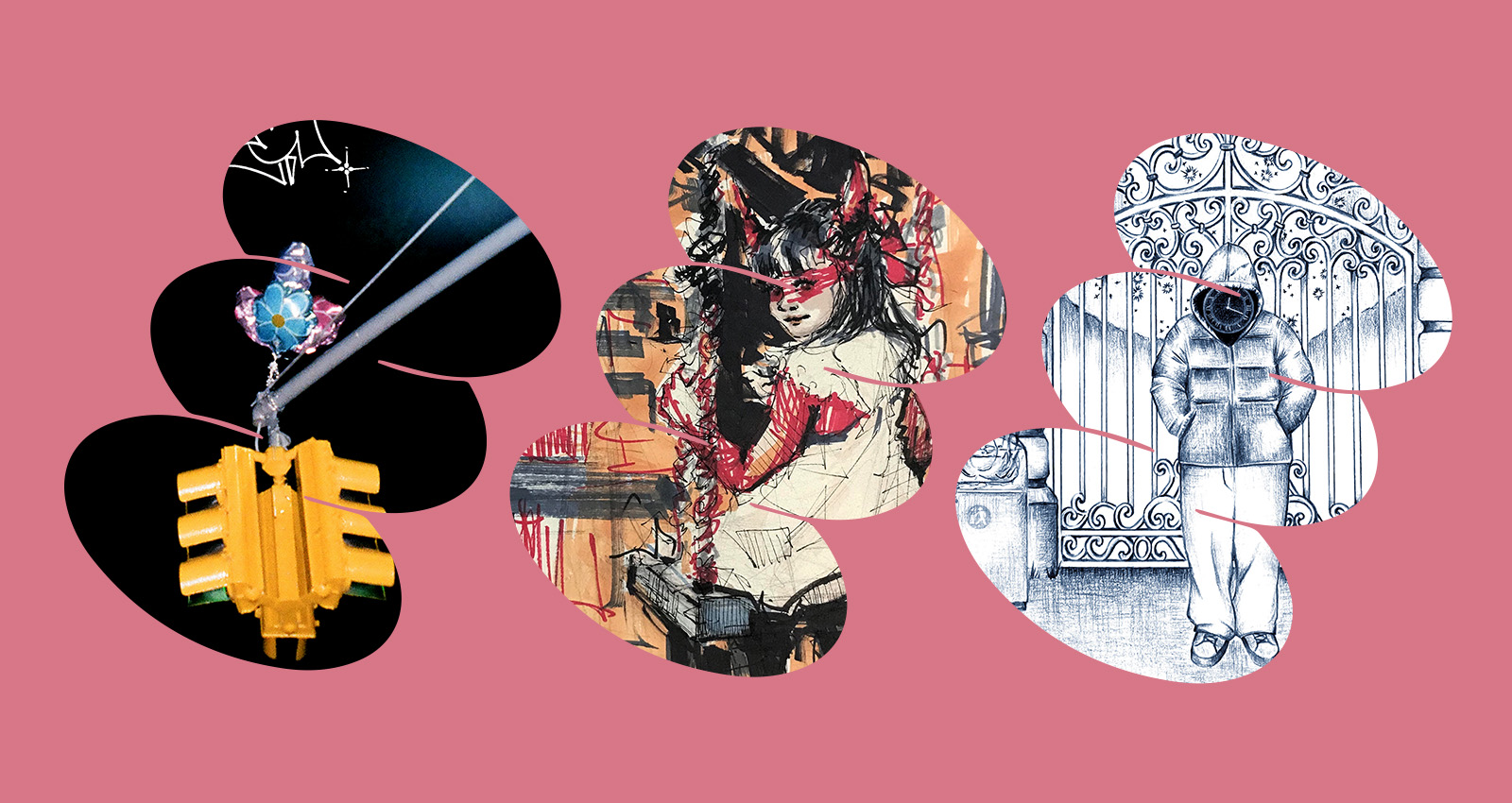 February's spotlight on the ten best new hip-hop releases to hit Bandcamp includes a state surveillance-themed project inspired by the book 1984; a collaboration between an unruffled Orlando MC and a soul-centric Uruguayan beatmaker; and a New York bastion's salute to the city's mixtape heritage. We also shine some light on a project titled in homage to the cult '80s Mork & Mindy sitcom.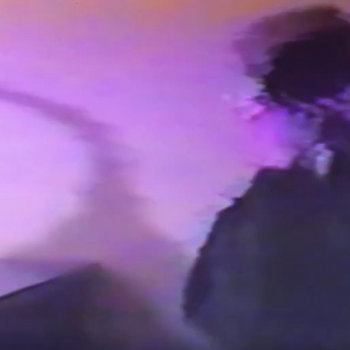 .
00:10 / 00:58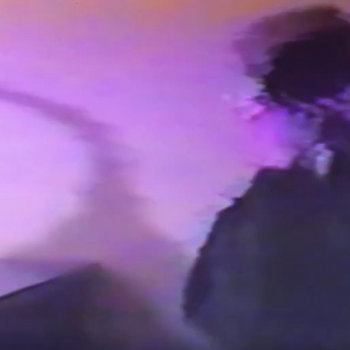 The fourth installment in Grip collective members Phiik and Lungs's Another Planet series is fronted up by comic book cover art that depicts a splattered slaughterhouse of a city brimming with doomsday carnage and debris. The lyrical blitzkrieg the two rapid-spitting MCs unleash across the project causes equally as much chaos, as they relentlessly eviscerate foes, assert their crew's clout, and rustle up an anxious dystopian air. "The oil tycoon poisoned by a retired maid/ Confidential operation code-named Silent Spade," relays Lungs on "Don Quixote," flowing over self-produced sonics forged from a quivering string line and clusters of nervy '60s spy-flick percussion. "Out in Suffolk, Italian kids head-butting walls all bumping Cage/ They parents upstairs fucked up doing bumps to Jimmy Page." Close-knit support on the release comes courtesy of Wavy Bagels contributing to the tense and jumpy "Regs & Regret," AKAI SOLO blessing the static-enhanced soul of "Been A Few Days," and Fatboi Sharif closing out the groggily swaying "Rat Pack." (Bonus beats: Also seek out Sharif's recent Planet Unfaithful release, which was crafted alongside Roper Williams.)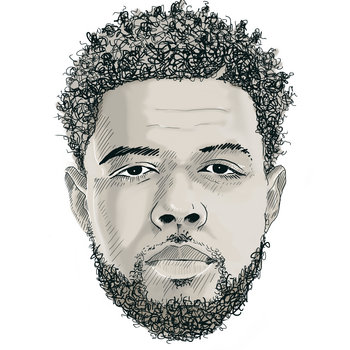 .
00:10 / 00:58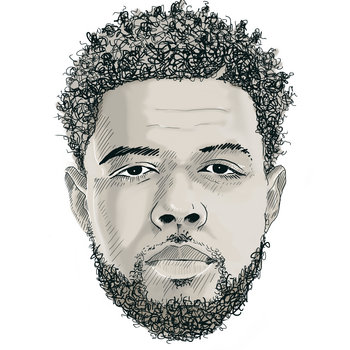 East Saint Louis-based Anthony Lucius's FOMO EP smolders into life with "Time's Up," a melodious slow-roller that houses the MC and producer weighing up the inexorable progression of time and peaks with a defiant claim: "I told you I'd get it—I just needed time." As the rest of the lushly-produced project unfolds, Lucius delivers bars that convey a similar mix of pensive thoughts about the wider world with a steelier self-motivational foundation. On "Tenfold," the MC delves into conceptions of the American dream to a genial backdrop of clipped snares, muted keys, and ripples of hi-hats, while closer "KYD (Keep Yo' Distance)" ponders the idea of legacy to the accompaniment of weeping piano. Smartly capped at eight tracks, FOMO is a nourishing dose of hip-hop with soul.
.
00:10 / 00:58
This instrumental album is a deft demonstration of Detroit producer Black Milk's mastery at combining a range of soul-centric samples with beautifully dirty, grit-studded drum loops. Delivered in collaboration with the Los Angeles-based Computer Ugly label, early moment "The Chance" interplays a series of bittersweet vocal grabs to conjure a feeling of late summer blues, while "Kestric" introduces subtle waves of downcast strings to melancholic effect, and "Help Hath" marries gospel influences to an entrancing mid-tempo drum pattern. Ending the listening session on an emotive note, closer "YINTAY" is a fuzz-enhanced blend of sinewy horn loops and thudding primal kicks that combine to swing the song's emotional balance between mournful and defiant.
Dub MD & The Audible Doctor
EP​=​MD²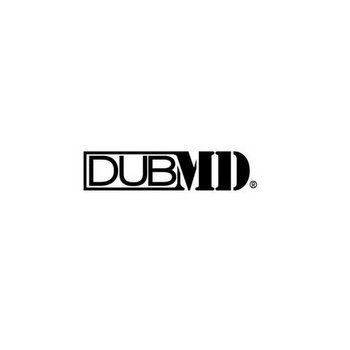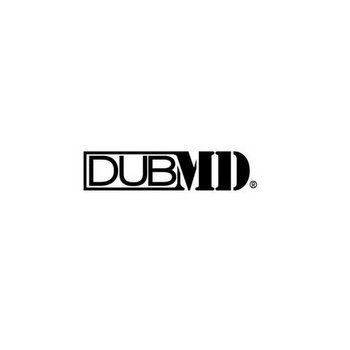 EP​=​MD² is a conceptual deep dive into the dynamics of state surveillance that moves from the dystopian sci-fi realm of George Orwell's 1984 to the widespread use of modern-day espionage technology. Powered by The Audible Doctor's hefty, contemporary boom-bap, early scene-setter "Doublethink" hosts M-Dot, K-Hill, and Joc Scholar conspiring to deliver hardscrabble grassroots commentary that brings to mind the firebrand Brooklyn politics of Non Phixion, while the subsequent cut "Room 101" digs into the effects of modern educational systems, police brutality, and the parameters of cultural mind control. Bringing a nostalgic tint to the release, the penultimate track "In Memoriam" is sparked by a Twilight Zone quote and teams North Carolina MC Lena Jackson with veteran Gang Starr Foundation member Krumbsnatcha over production carried by elegantly bittersweet strings.
.
00:10 / 00:58
Released in association with MIKE's 10k label, The Corner: Vol​.​1 presents the ruminative thoughts of UK rapper Jadasea over a collection of reflective loop-based backdrops carefully crafted by native New York beatmaker Laron. "It was written, the streets listen/ Each lesson I took to heart/ I took a deep breath in, keep stepping/ Down to my last turn/ I've slowed down," confesses the MC on "Grimey Blimey," striking a hypnotic verbal note over dazed production consisting of a lullaby-style refrain and crunching drums. Across the project, Jadasea frequently gazes inwards in a bid to unburden his soul and conscience, like on pivotal moment "Middle of it," where the MC pleas for some sort of a "sparkle" to help navigate through "a place where you face your demons, evils and your past." Adding vital assistance to Jadasea's contemplations, Wiki blesses the melodically groggy "Oh Dear" and MIKE himself fittingly graces the soft '80s soul pomp of "Peace Out."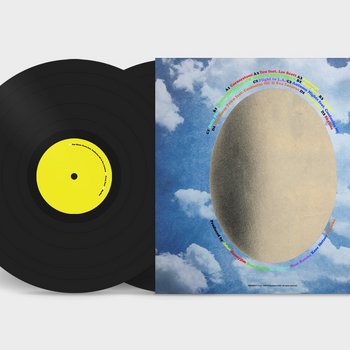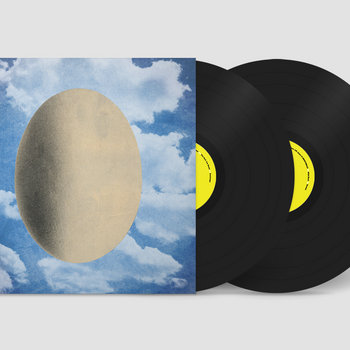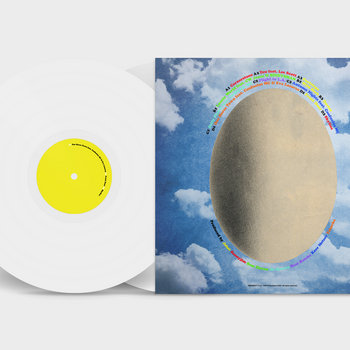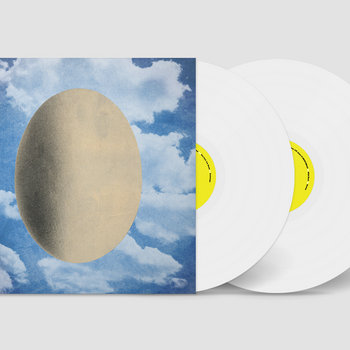 .
00:10 / 00:58
Merch for this release:
2 x Vinyl LP, Compact Disc (CD)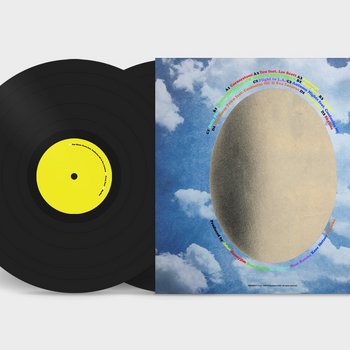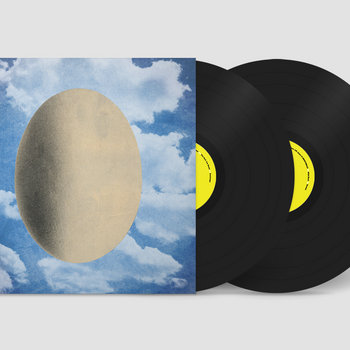 A pivotal fixture on the UK hip-hop scene since the late-'90s, UK veteran wordsmith Jehst has garnered a reputation for fusing melancholic worldly commentary with more abstract-leaning philosophical flights of fantasy. "Looking back at the past through rose-tinted glass/ And how these young ones are growing up too fast/ And how maybe you can muster up a few bars/ A new homage to yesterday's superstars," laments the husky-voiced MC over the grain-stained drums and puddles of bass that helm crucial early album moment "Lonely World." Then comes the bon mot: "The school of hard knocks was a hard school/ So is my glass half empty or half full?" Across the compact project, which is released via the Jehst's own long-standing YNR label, production contributions are delivered by Sonnyjim, Beat Butcha, and Keor Meteor, with the latter's backdrop for "Autumn Nights" blending slinky psych-jazz influences with hushed drums to subtly mesmeric effect. Vinyl heads take note: A limited number of double egg-colored versions of the album are available to cop.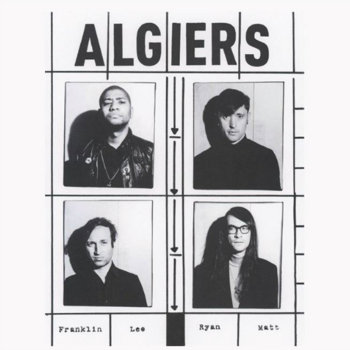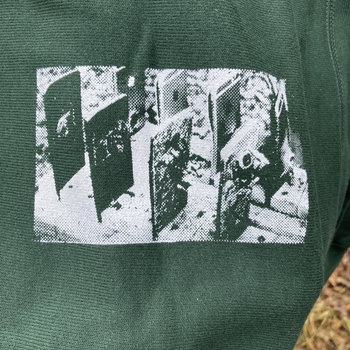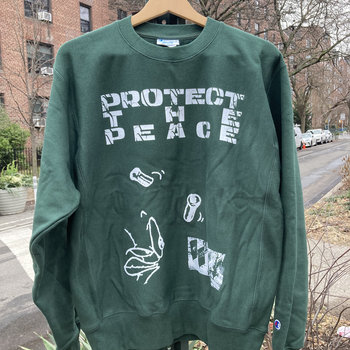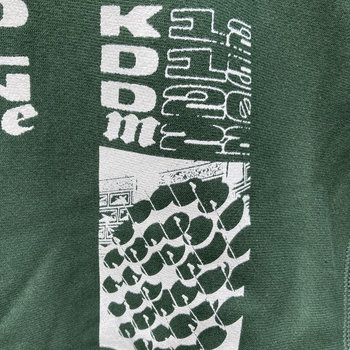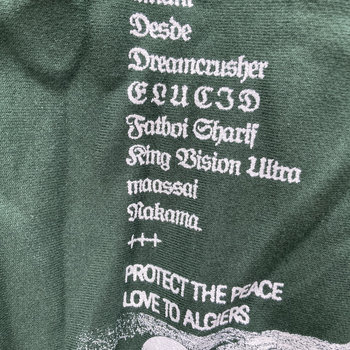 .
00:10 / 00:58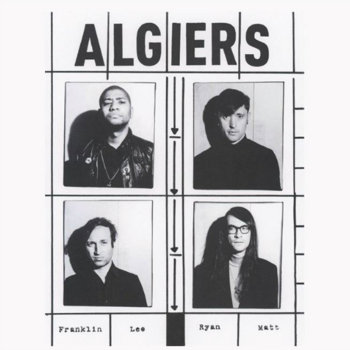 Merch for this release:
Sweater/Hoodie, Cassette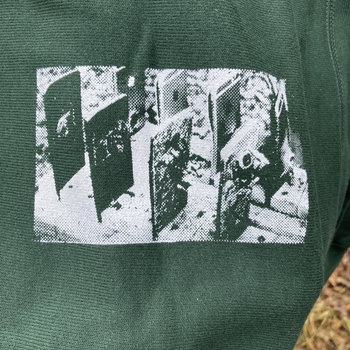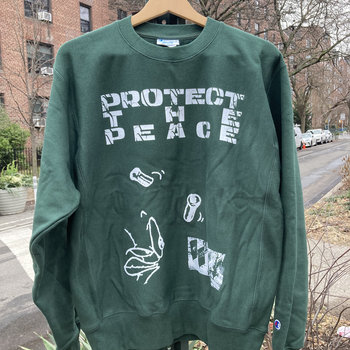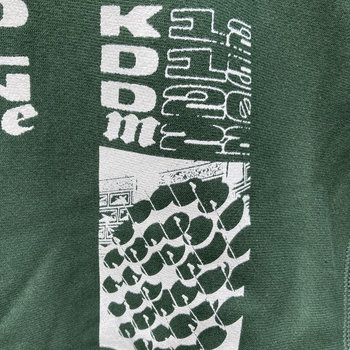 SHOOK WORLD is a heady mélange of cultural and spiritual temporality filtered through New York City's mixtape heritage. Embracing a classical producer's role, KING VISION ULTRA melds together samples gifted from Atlanta post-punk outfit Algiers's own Shook album with snippets from a personal archive of cassettes originally sourced from outlets like Kim's Video And Music and mixtape purveyors Tape Kingz back in the '90s, plus personal phone field recordings and voice memos. Across 21 tracks, KVU utilizes these fragments to deftly set the parameters of the SHOOK WORLD musical landscape, creating bass-saturated platforms and distortion-dappled sonic nooks ripe for population by an ensemble cast of guests. "A beginning doesn't need an ending, only a portal," repeats ELUCID over the buzzsaw bass and ominous finger snaps that fuel early outing "Irreversible, Devil," helping to rip open access to the project. After the track is interrupted by a hiss-laden segment of a vintage Kid Capri tape, Dreamcrusher's voice wavers through the anguished metallic swirls of guitar that fire "UNTRAPPINGS" to build on the album's conceptual core by weighing up the idea of a "body floating in mind" and repeating the hope "coming in due time." A compelling demonstration of curatorial cultural smarts.
.
00:10 / 00:58
On The Devil's Playground, the unruffled verbals of Orlando spitter MidaZ The BEAST are paired with a collection of soul-saturated mid-tempo beats provided by Montevideo-based producer Delle Digga. As the project unfurls, MidaZ consistently demonstrates vivid MC chops: Over the rolling, string-embellished backdrop on "Nowhere," he sketches out the grisly parameters of surviving in a world populated by "guys who beat the '80s" while traversing "war-torn lands" only to wind up on a "road to perdition." There's a weighty but calm tenor to MidaZ's voice that enhances the gravitas of his observations, while Delle Digga sticks to a cohesive palette that's rooted in relaxed soul and jazz loops and conveys an abiding bluesy feel to the album experience.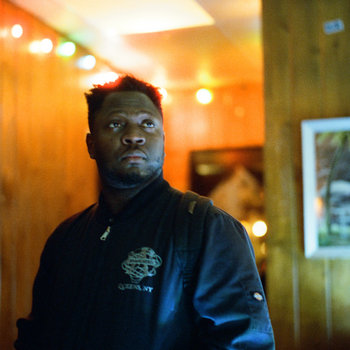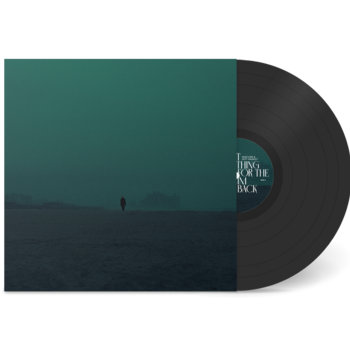 .
00:10 / 00:58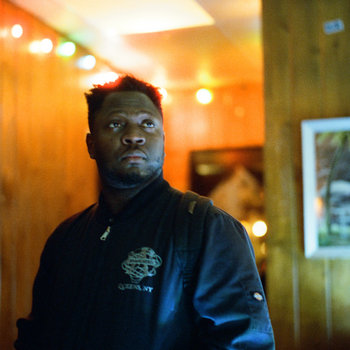 Merch for this release:
Vinyl LP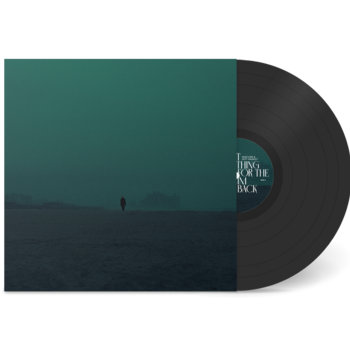 "I was born in '85 but feel like '97 Jus/ Penning anthems to a burning century as the scenery erupts," relays Chicago-raised and now New York-based SKECH185 on the opening title track to the emphatic MC's full-length collaboration alongside producer Jeff Markey. Backed by a slab of grinding funk that teeters precariously on the verge of internally combusting, SKECH strides forth resolutely: "Today's specials are death or laundry/ Reality augmented once spoiling a scene/ With more songs about spaceships than loyalty/ And don't kill your idol—let them crash on your couch, it does the same thing." Matching the intensity of SKECH's verbals over the album, Markey's production is a powerhouse of hefty industrial-grade drums and off-kilter melodic flourishes that show a keen ear for ambient relevance, like imbuing the bartender's observation "Nights and Weekends" with a fittingly hazy sonic sheen. "I don't understand life/ If I did I probably couldn't stand life," quips SKECH on the first stretch of the two-part closer "Western Automatic Music," before rattling off another of the many witticisms that pepper the album: "The meek will inherit it all because the brave always go first/ The truth lives between purgatory and how goals work."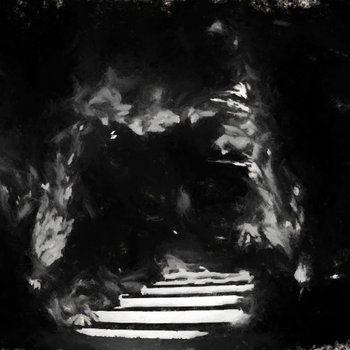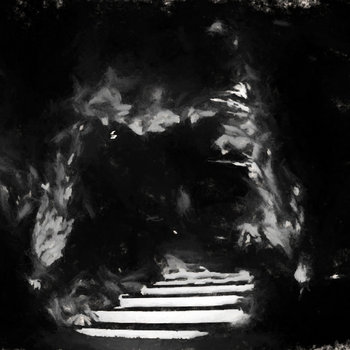 .
00:10 / 00:58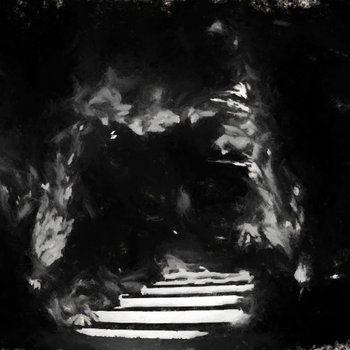 Merch for this release:
Cassette, 7" Vinyl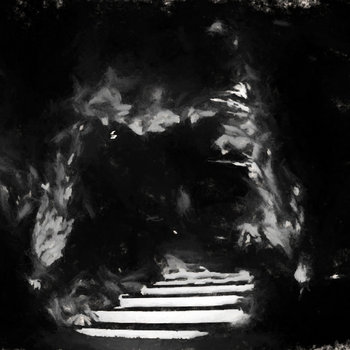 Released via Bloodmoney Perez's Damn That Noise label, Midnight Oil pairs the meditative poetics of upstate New York MC Sunmundi with Toronto producer Āthmaan's ambient-inspired cinematic beatscapes. "House of the Dead/ Honor in his deathbed/ We on the edge/ The ballerina pirouetted on the ledge," raps Sunmundi on "Inertia," sketching a vivid world laced with elements of descriptive gothic flair over drum-less layers of interlaced synths. As the project progresses, Āthmaan keeps faith with the tactic of crafting backdrops that prioritize elegiac ambiance over percussive punch. It's a shrewd sonic decision that brings out an immersive feel to Sunmundi's vocals that peaks on the climatic cut "Listening," where the MC cops to past life mistakes before becoming subsumed by the moment and issuing an enlightened holler: "This is something too stunning to be man-made."