BEST HIP-HOP
The Best Hip-Hop on Bandcamp: February 2022
By Phillip Mlynar · February 28, 2022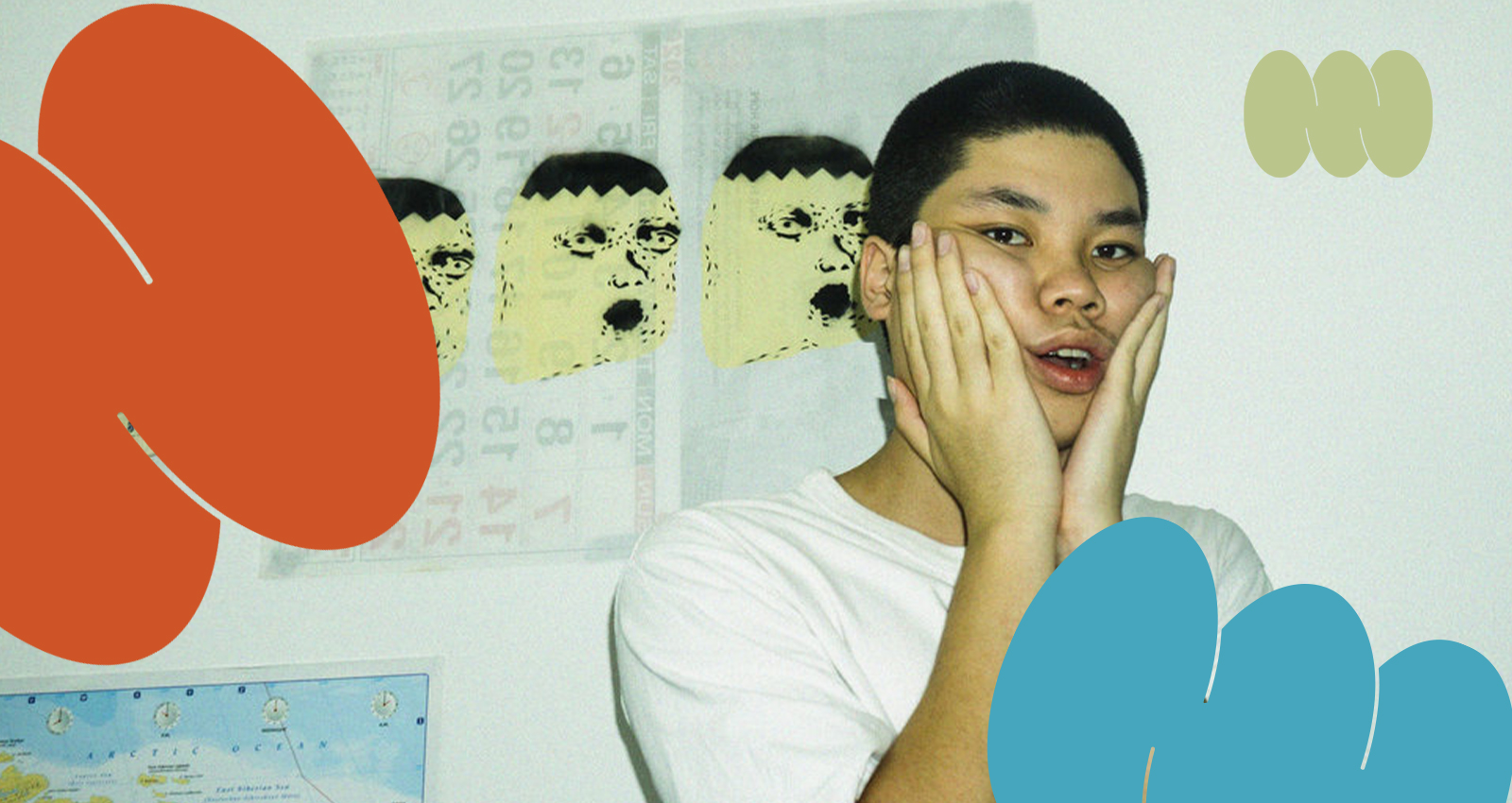 February's focus on the ten most essential new hip-hop releases to hit Bandcamp includes a Leimert Park spoken word poet's celestial projections, an album inspired by a deep dive into Memphis hip-hop history, and a glitchy lo-fi release composed by a Singaporean multitasker in the wake of MF DOOM's passing. We also dig into a project from a recently departed rapper that pays homage to dapper Lo Life culture.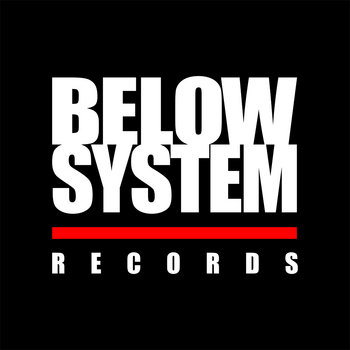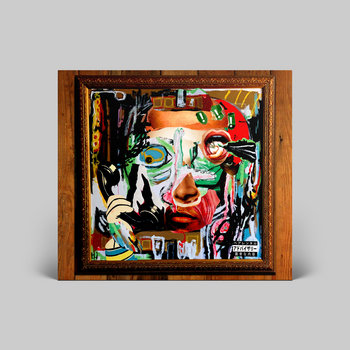 .
00:10 / 00:58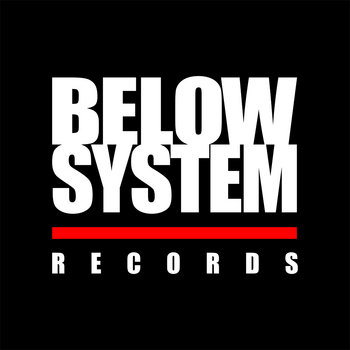 Merch for this release:
Cassette, Compact Disc (CD)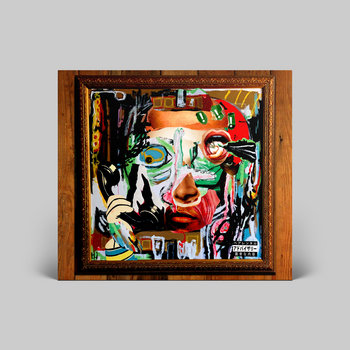 The Art Of Reanimation furthers the legacy of the Bay Area's Hieroglyphics collective, with MC Casual calling on the production talents of California-based beatmaker DEAD PERRY to enhance his authoritative bars. "I make you ask yourself, 'Is this happening to me?'/ If we scrappin' I get to slappin' up half of your crew, B," seethes Casual over taut strings on "Tell Me What's Shakin," an early track that establishes the album's agenda. Over The Art Of Reanimation, an ensemble cast of fresh and established rappers bring their gravitas to the booth; modern crime rhyme bastions Eto and Crimeapple glowering through "Nothin To Toy With," while Ras Kass solidifies West Coast connections over the bumptious slap-funk of "Dance With A Gun." For scholars of the ancient art of the posse cut, head straight to the gargantuan "The Gift Of Science," where Casual spars alongside a roster whose ranks include Ghostface, Planet Asia, and fellow Hiero MC Phesto over a drama-dripping backdrop that morphs through three slick beat changes.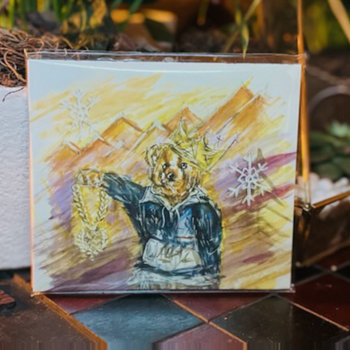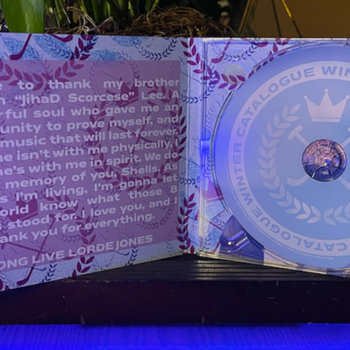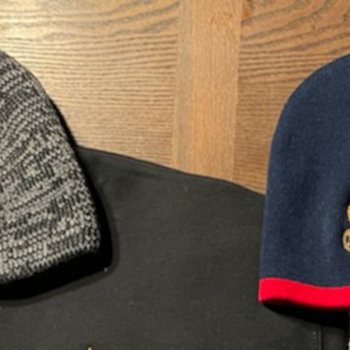 .
00:10 / 00:58
Merch for this release:
Compact Disc (CD), Hat, Sweater/Hoodie, Other Apparel, Cassette, T-Shirt/Shirt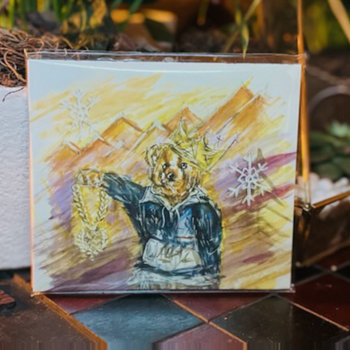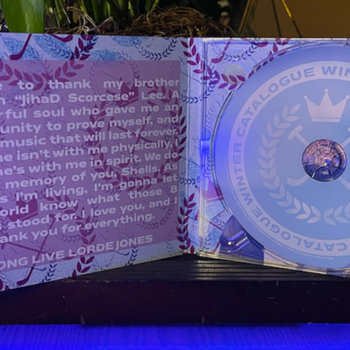 Winter Catalogue adds on to the body of hip-hop work inspired by Lo Life culture, a movement originating in Brooklyn in the '80s that channels the upwardly mobile ambition and ethos of Polo Ralph Lauren apparel. Consisting of rapper Scorcese (who sadly passed away in January of last year) and producer PANELS, the East Hampton Polo Boys's manifesto pairs the former's wordplay with production helmed by a series of grandiose string loops. Bringing additional vocal flair to the album, guest spots across the album come courtesy of Alaska bragging about not having to resort to using cheat codes on the lavish "Sympathy For Mr. Vengeance," granular Toronto spitter Lord Juco skulking through the low-key flickering menace of "Dope Dealer Kingpin Wheels," and Doof appearing on the funky "Angel Dust On My Clarinet." Nodding to the album's conceptual influence, it's only natural that a complementary line of limited East Hampton Polo Boys clothing merch is also available.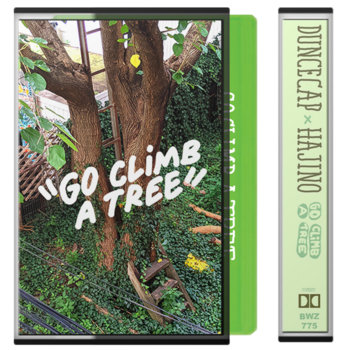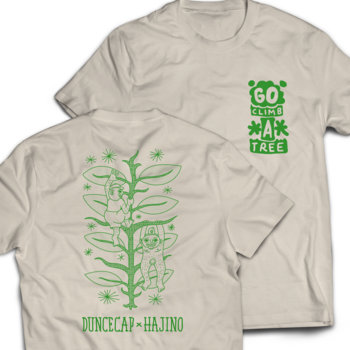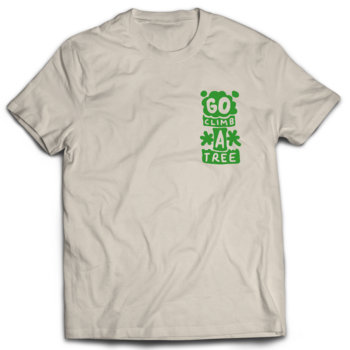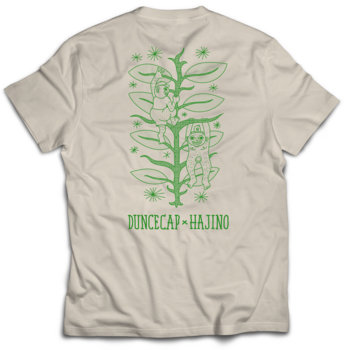 .
00:10 / 00:58
Merch for this release:
Cassette, T-Shirt/Shirt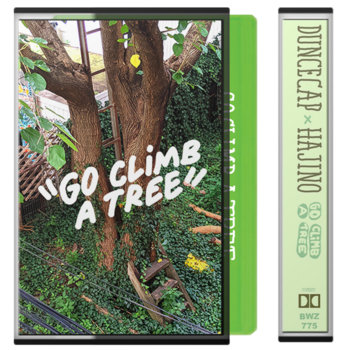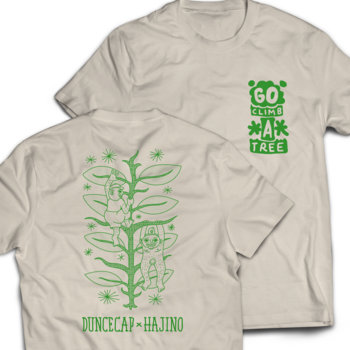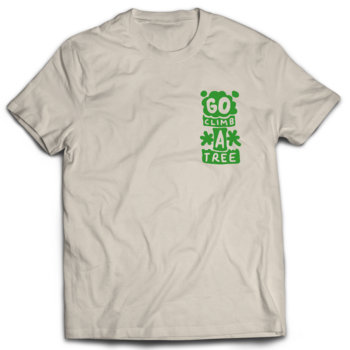 Go Climb A Tree enhances the bold experimental streak that runs through the Brooklyn-based Backwoodz Studioz camp. Hajino crafts a series of backdrops out of a melody enriched by rocky drums—a dreamy combination that inspires MC Duncecap to scatter introspective thoughts across the album. "Failure is power and connects me/ With eras of the legends and the lessons that'll test me," relays Dunce on mid-album cut "Under The Hood," rapping in tandem with the dulcet voice of singer Fielded and building up to "Context's important, the footnotes are boring/ The devil's in the details, the prelude and epilogue/ Producers negligent with egos like demigods." Close-knit connections are furthered across the project with Akai Solo blessing the rhythmically jutting "Posted Up Vibe," Rich Jones bringing a poetical lilt to penultimate cut "Idiosyncratic," and Quelle Chris adding his baritone brogue to the woozy carousel-like closer "I Can Tell."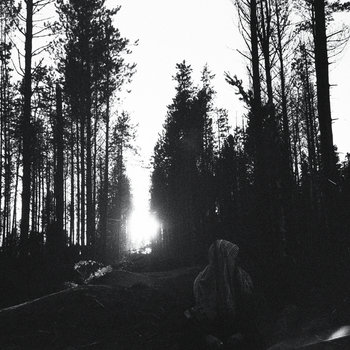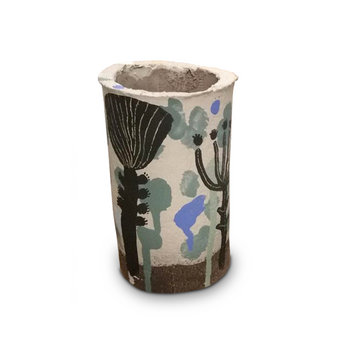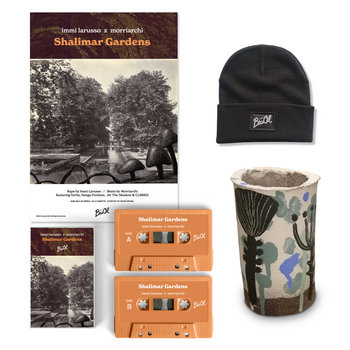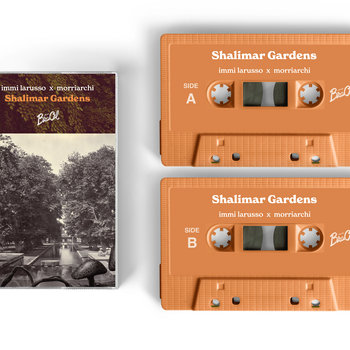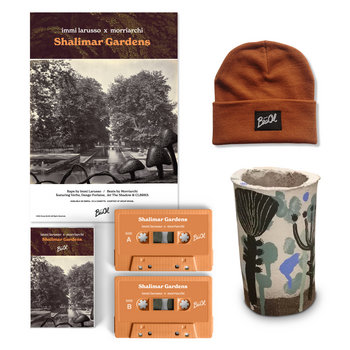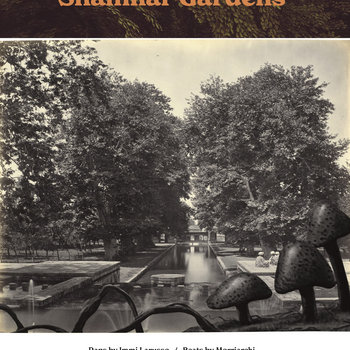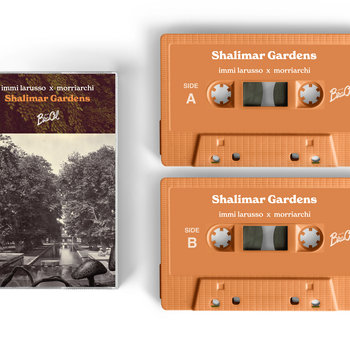 .
00:10 / 00:58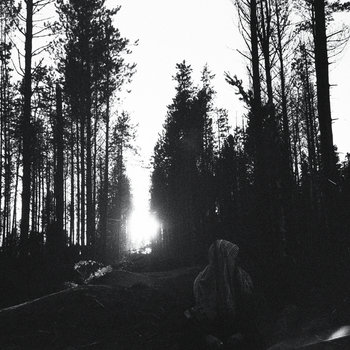 Merch for this release:
Cassette, Hat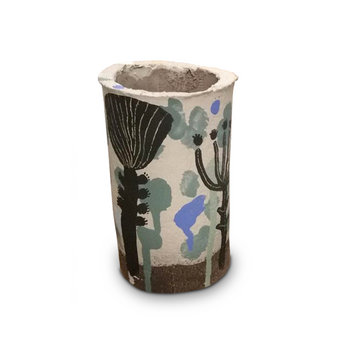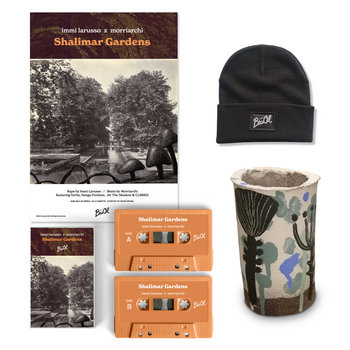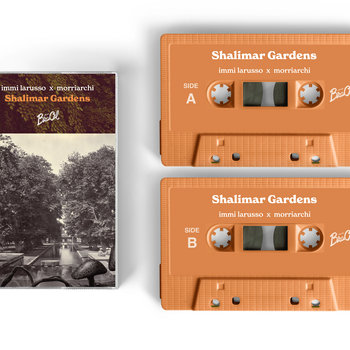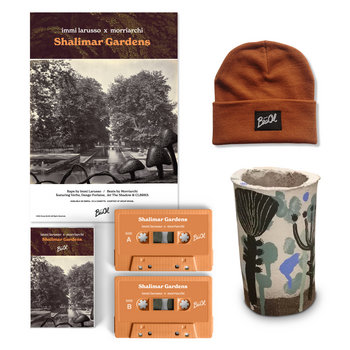 Fresh from lining up alongside Richmond rapper Koncept Jack$on to record last year's immersive A Graceful Snafu project, UK producer Morriarchi teams with Sheffield rapper Immi Larusso for the hypnotically-charged Shalimar Gardens. Production that consistently tops boggy low-end tones with pastoral loops and refrains carry Larusso's lyrical contemplation. Supporting the core duo's chemistry, Verbz appears on the gentle flute-infused "Bagh," Jet The Shadow contributes to the tropicália-tinged "Here We Are," and London-based CLBRKS prospers on the lush soul movement "Karachi." Adding a visual twist to Shalimar Gardens, the cover art is provided by Chicago-based producer Spectacular Diagnostics.
IVY SOLE's candid. creeps into life with shuffling static and a warped-sounding meditative chant before a layer of rumbling bass and piercing snares open "Easy To Kill" into full form. These introductory moments set an apt tone for the remainder of the Charlotte-raised and now Philadelphia-based rapper and singer's album. Admissions of personal doubt and feeling vulnerable coexist alongside Sole's sharp lyrical teeth and resolute self-belief. "I heard that it ain't love unless you say so/ Like you got Cupid on your payroll/ But I got Oshun, Oshun on my hotline/ My altar ready for you when you got time," Sole confesses in a malleable flow over the smoldering synths of "Dangerous," before building on the spiritual allusions: "And if it sounds like worship, worst case, I'm a sinner/ Seeking redemption in the haze of your glimmer/ Hope the next lifetime, your soul will remember that I did right by you." Reinforcing Sole's ability to switch seamlessly between pockets of rapping and stretches of mellow singing, the project's production radiates a warm comforting glow by virtue of multiple nods to melancholic mid-'90s R&B.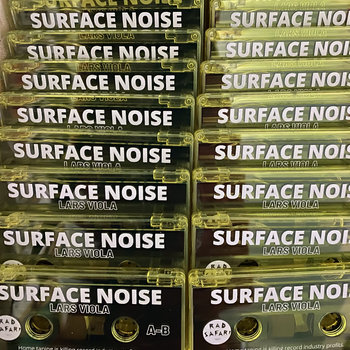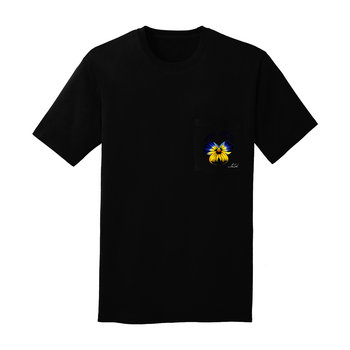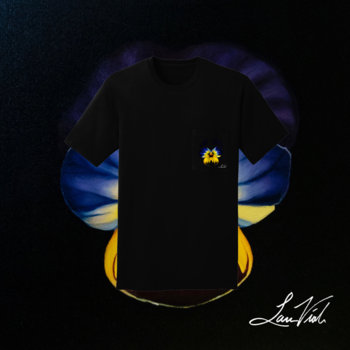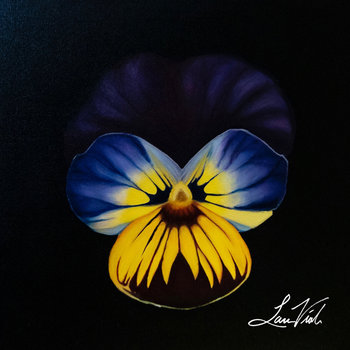 .
00:10 / 00:58
Merch for this release:
Cassette, T-Shirt/Shirt,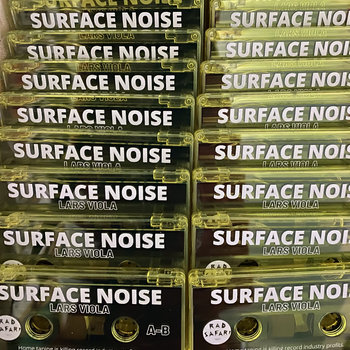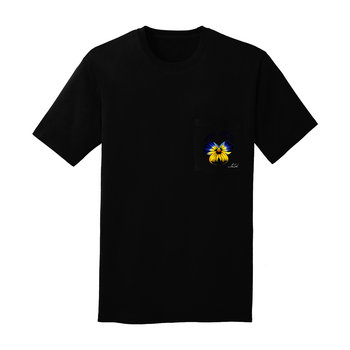 Fueled by a golden age-inspired blend of dusky jazz loops and static-coated mid-tempo drum patterns, Surface Noise presents the musings and hazy production of Brooklyn rapper Lars Viola. After the piano-helmed introductory "Plates" featuring poet Carl Hancock Rux, Viola and guests run through songs that swing from a sardonic exploration of the 9-to-5 grind ("Work," featuring the MC Like) to assured self-congratulatory bragging and boasting sessions ("Evening News Broadcast [Goin' In])," co-starring Quelle Chris). Enhancing the bluesy undertone that exists throughout Surface Noise, the project closes with the muted brass-suffused "Dirty Mouth," where Volta casts himself as a "gritty New York City misfit" and roams his stomping grounds like a lonesome hip-hop troubadour.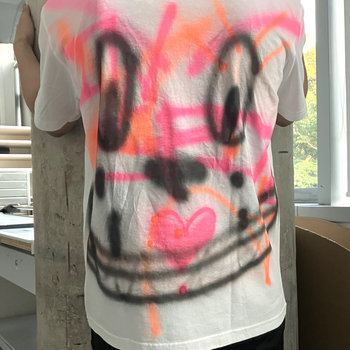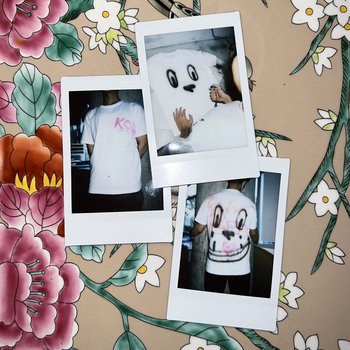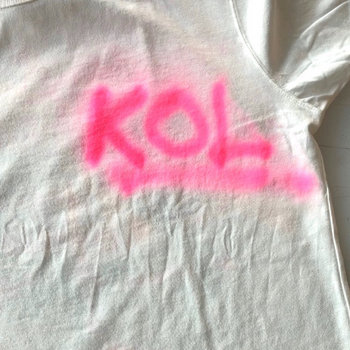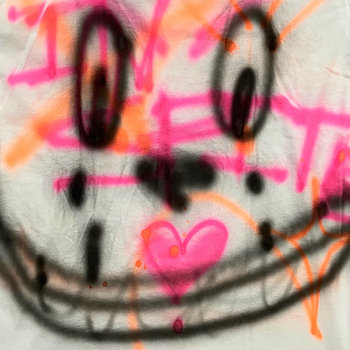 .
00:10 / 00:58
Merch for this release:
T-Shirt/Shirt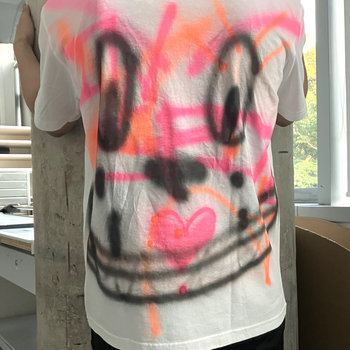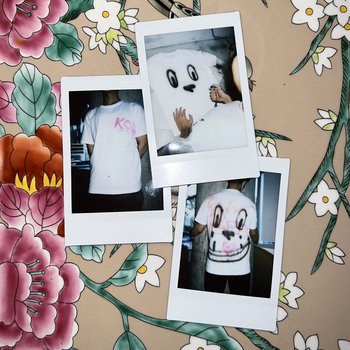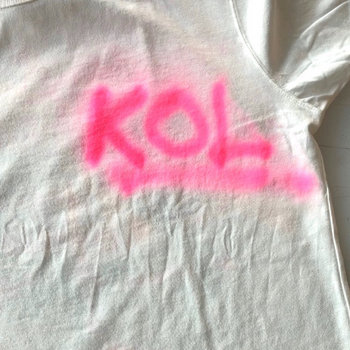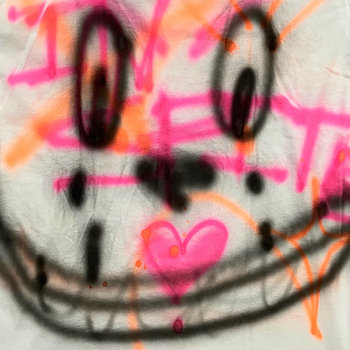 Mary sue's debut album was partly composed in the wake of reclusive underground hip-hop icon MF DOOM's passing back in 2020. Embracing a jazz-steeped backdrop, the Singapore-based rapper and producer pays his respects to MF DOOM on opener "Cavalry" before expanding on his personal philosophy: "I was raised to be anti-violent/ But don't push it 'til I can't stand by it/ The books I peruse just to stumble 'pon some spiritual guidance/ All we have to lose if we further the silence." Proudly lo-fi but intricately composed out of stacked layers of glitch-speckled samples, KISSES OF LIFE hosts mary sue's thoughts on the connections between family, legacy and grief. Across the album, pieces of personal memories—like recalling a departed grandfather on "Marge/Bones"—are frequently cradled by intimate soul-dappled loops laced with sonic fuzz. Out of the despair emerge ripples of hope. "Revising all my flaws and my cons like the stars and the sun/ Whether night, day or dusk, they're still shining as such," raps mary sue over pitch-shifting guitar on "March," before successfully repeating the album's hidden mantra: "Gotta make a difference."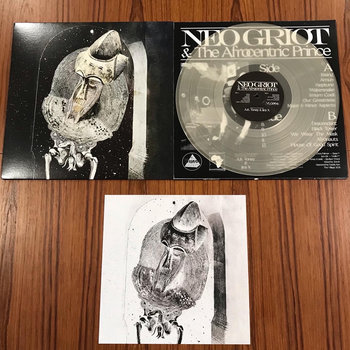 .
00:10 / 00:58
Merch for this release:
Vinyl LP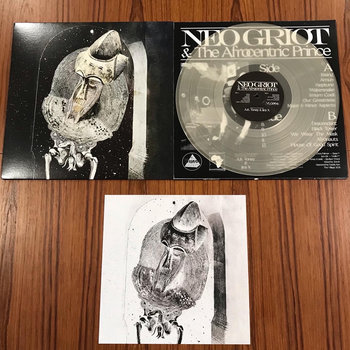 Neo Griot & The Afrocentric Prince brings together the talents of the Leimert Park-raised spoken word poet A. K. Toney with producer and musician Jira >< on a musically broad project that delves into how the present and the past shape conceptions about ancestry. Kicking off with commentary about astral illumination, Toney embraces the celestial piano keys of opener "Rising" to proclaim, "Darkness is a definite given within our space/ Oblivion is not only origin—but a place." The album springs to life on the ensuing "Amun," where the host channels the "energy in every ether" and weaves in references to Egyptian mythology and musical numerology over a rambunctious backdrop propelled by Mekala Session's truly clashing drums and expressive lyrics by singer Sharada Shashidhar. Elsewhere, Carlos Niño contributes percussion to a trio of tracks headed up by the reposeful "Neptune," while Aaron Shaw's tenor sax helps to fuel poignant mid-album moment "Major/Minor Aspects."
.
00:10 / 00:58
Headed by John Robinson, longstanding indie scene favorites Scienz of Life return to the fold with a boom-bap-focused album built around a spiritual hypothesis: by tapping into an enlightened state of mind, people can navigate the trials of modern life head-on. Prompted by the entrancing flute-entwined production tenor of opener "Blues Is A Weapon," the crew outlines the Scienz of Life agenda: "This ain't jazz, this is blues music/ Walking the path is your purpose 'cause you choose it/ There's no easy steps to greatness, you got to show and prove it/ The obstacles and the tests, you've got to move through it/ Scienz more than just a group, yo, it's a movement!" Other key cuts include the glitchy soul of "No Captions," the slinky head nodder "Shake The Room," and the plaintive, gospel-infused closer "We Not The Same."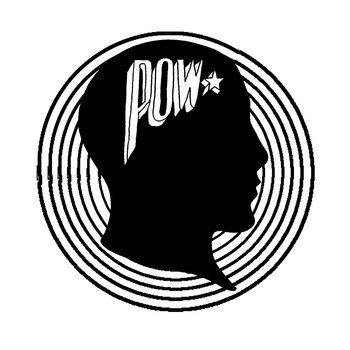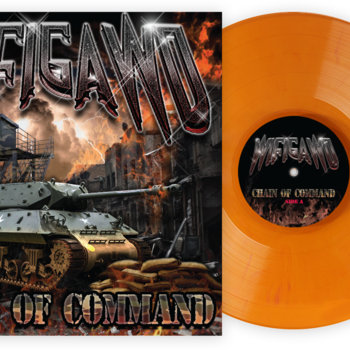 .
00:10 / 00:58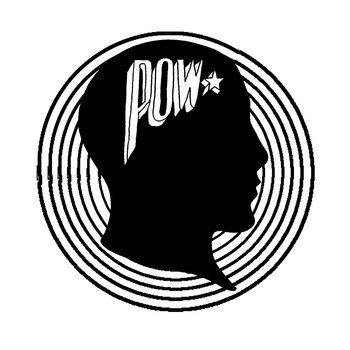 Merch for this release:
Vinyl LP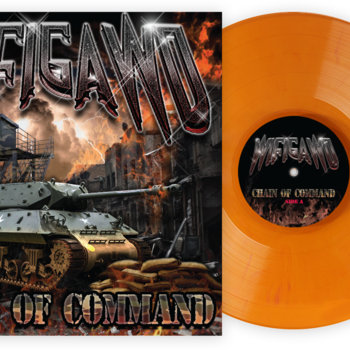 Composed after WiFiGawd embarked on an intensive journey into the annals of Memphis hip-hop, the album blends that city's patented phonk music with infusions of muted melody and psychedelic flourishes. Early cut "4 My Skaters" swaddles scuzzy drums in thick layers of ambience, before producer Amel switches to an uptempo beat change for the track's finishing sprint; Foisey radiates lilting '70s jazz-fusion vibes on "Fuck What Ya Heard"; and repeat contributor Tony Seltzer summons struggles on pivotal moments "Flying Lotus" and "God of War," with the latter cut hosting the rapper's threats about casting foes to hell and scorching a rival's turf. Tempering pockets of brash flashpoint aggression with quiet rumination, tender, self-produced closer "Sankofa (Outro)" inspires the MC to reflect on family history over a subdued horn line that's accompanied by faint background percussion, signaling the calm and peace after the one-man riot.