BEST HIP-HOP
The Best Hip-Hop on Bandcamp: February 2020
By Phillip Mlynar · February 27, 2020
February's round-up of the ten best new hip-hop projects to hit Bandcamp includes an introduction to a poetic voice on L.A.'s art rap circuit, a psych-rock-inspired Detroit-to-Auckland collaboration, and a soulful beat tape figurehead broadening his compositional horizons. We also spotlight a little something called moon-bap.
Released on Minneapolis's Moodhouse label, Panic Ruminations is a totally unadulterated in-your-face collaborative effort between Austin rapper Chief and TheDoomsdayDevice and beatmaker K Death (from West Coast noise rap outfit Moodie Black). Resembling a mix between the lost step-son of Divine Styler and an experimental MC who would have found a home on the truly subterranean WordSound label in the '90s, Chief and TheDoomsdayDevice have a talent for melding together apocalyptic and abstract references while also throwing political jabs—like on "the limit is mythic" where he calls out "non-inspiring chatter from soapboxes / Closer to toxic than obnoxious." Consider Panic Ruminations a smart and uncompromising entry point to an MC who deserves to be on your radar.
Denzel Curry / Kenny Beats
UNLOCKED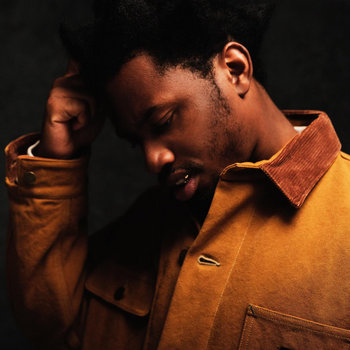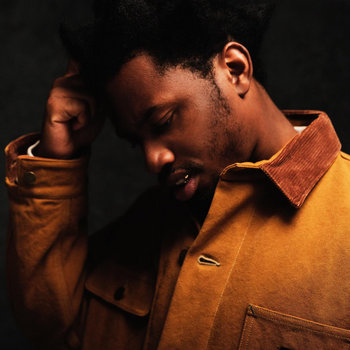 Merch for this release:
Vinyl LP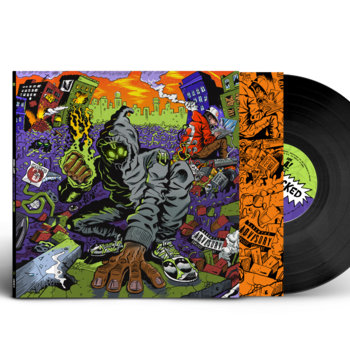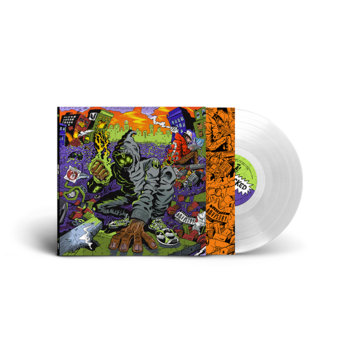 UNLOCKED is a distilled dose of punchy hip-hop from animated Floridian spitter Denzel Curry and producer Kenny Beats that was reportedly recorded over a compact 24-hour period. High octane action is the order of the day, with Curry demonstrating his ability to rattle off rhymes with the intensity of a cocksure reigning champ about to enter the ring. "We end up on Sun Tzu shit," he warns a potential aggressor on early cut "Take_it_Back_v2," before predicting that a full-on riot is on the cusp of breaking out. Smartly, Kenny Beats' production across the project's eight tracks emphasizes the maximalist attack of Curry's verbal bark by employing bass-swamped sonic backdrops and allowing the pounding drum patterns to power to the fore—a combination that secures UNLOCKED as an undeniable visceral rap workout.
Elaquent has forged a fine reputation on the beat tape circuit, but on Forever Is A Pretty Long Time the Ontario beatmaker deftly switches lanes behind a lineage of producer-helmed hip-hop albums headed up by releases like Marley Marl's golden-era document In Control Volume 1, and J Dilla's new millennium effort Welcome 2 Detroit. There's a chunky soulful bop to much of Elaquent's production that at times positions it somewhere between 9th Wonder's early work for Little Brother and Phonte's excursions with Nicolay as The Foreign Exchange. However, Elaquent's additional melodic swathes of synths and ability to master a reflective mid-tempo production ensures that the release is a firmly original outing. Key to the blend is the sensitively curated selection of guest vocalists that include Chester Watson lyrically coasting over the dreamy "Airwalk," Oddisee getting introspective on the bluesy pulsing "Guidelines," and A L L I E steering the listening session into a dusky neo-soul zone on "One Week." Nodding to Elaquent's beat tape roots, the album is also studded with select instrumental moments, including the closer "Vices," where a chopped piano loop and infusion of vibraphone make it sound like the soundtrack to contemplating a calm and serene sunset.
Fat Tony and Taydex
Wake Up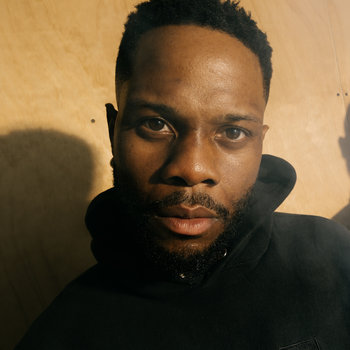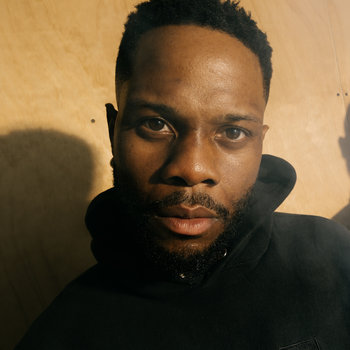 Merch for this release:
Vinyl LP, Compact Disc (CD), T-Shirt/Apparel,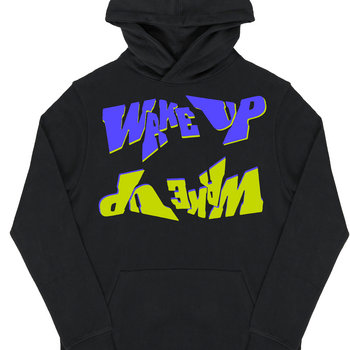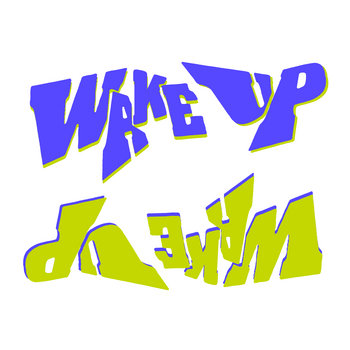 The nine track Wake Up project from Houston-raised MC Fat Tony, and Los Angeles-based producer Taydex, builds on the spirited creative connection they forged back on the former's autobiographical MacGregor Park album in 2017. Building on that synergy, Taydex delivers a selection of beats that brim with vibrant electro influences and monstrous, twisting bass lines that support Fat Tony's consummate blend of self-reflection, worldly commentary, and humor-laden bars. The digi-soul backdrop of "Magnifique" celebrates the joys of gastronomy with the host swigging a Guinness while waiting for the oven to do its thing; Sophia Pfister adds husky vocals to the glitchy space funk relationship rap "Run It Up;" and "Get Out My Way" features the MC celebrating the importance of community as he implores, "I hold it down for my city—it's like a small town / A community truly trying to get it / Got to give us credit." File Wake Up as another gem in Fat Tony's growing archive.
Philadelphia scene staple ialive, has described I'll Wait Forever as "kind of my take on Handsome Boy Modeling School." Stepping back behind the boards to spotlight a mighty array of his favorite vocalists, there's a beguiling dank funk clinging to ialive's production—a texture typified by the evocative instrumental "Too Deranged," where slushy drums absorb warped echo-enhanced stabs of brass. The core of the MC roster taps into ialive's Philly connections: Darko The Super slathers off-kilter witticisms all over "More Bologna," Curly Castro helps spark the classic breakbeat-based "Arabian Hash," and the broodily funky "Who Is Number One?" features Zilla Rocca sporting his "good blazer" and bumping Lalo Schifrin while landing the excellent couplet, "My rap studio is now my kid's play land / There's toys next to Non Phixion's 'I Shot Reagan.'" Ending the album on a captivatingly bittersweet note, chugging drums and muted wails of brass run through "The Sound," which features sung vocals from the Binary Marketing Show asking, "Will you recognize the answer?," and ultimately responding, "It's the sound taking you over."
The Leonard Simpson Duo
LSD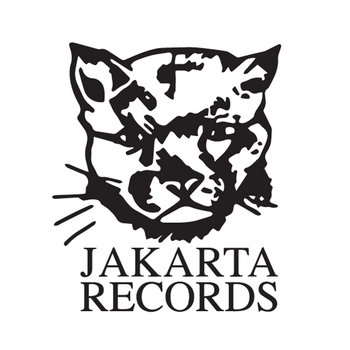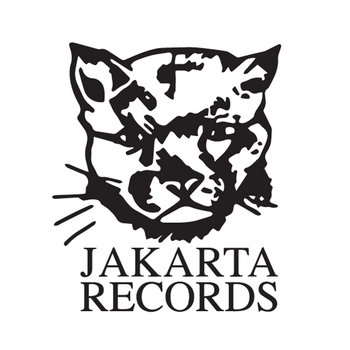 Merch for this release:
Vinyl LP
LSD is an outside-the-box team-up between Detroit's Guilty Simpson and Auckland beatmaker Leonard Charles, with the latter's grandiose and radiant psych-rock-inspired production proving an unlikely but emphatic foil for the MC's brilliantly gutter baritone voice. While Simpson is often renowned for verses that play out like a barrage of boisterous brags and threats, he pivots to more conceptual pastures for LSD. On early cut "My Inspiration," Simpson builds out from saluting his local foundation—"I'm inspired by Detroit, y'all / By the peaks and the pitfalls / By the talent in abundance / In that way we're so rich, y'all"—to talking about the personal and musical influences that have shaped his career over a bed of dramatic keys and drums that shuffle and snap. Embracing the topic-forward agenda, Lootpack's Wildchild comes through with a guest rhyme on "Heavy Organ," a standout cut where scratchy guitar plucks and an extended synth solo host the two MC's moving from plotting revenge on "villainous industry cats" to taking aim at mainstream political media outlets. Nodding to the album's title, the project fittingly ends with "Smokin' Good," where Simpson's rhymes about seeking sanctuary in green are cushioned by swirling intertwining layers of airy keys and guitar.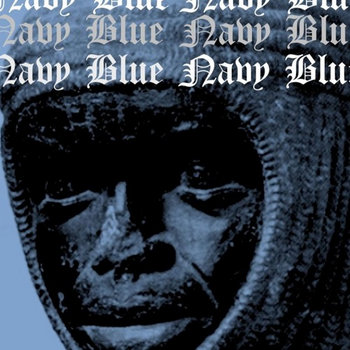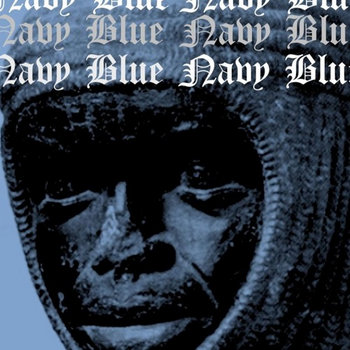 The very first line on Navy Blue's ten track debut album is an offering of blessings to departed rapper Mac Miller, who passed away in 2018 due to an accidental drug overdose. It's an opening sentiment that paves the way for a project that lyrically touches on themes of pain, loss, mortality and self-doubt over a background of hazy fragmented soul loops provided by the MC himself, along with select assists from Rago Foot and Preservation. Navy Blue's contemplative inner visions align him with post-Earl Sweatshirt disciples like MIKE, Mavi and AKAI SOLO, but Àdá Irin forges an important link to New York City's underground history by adding incomparable lyrical veteran Ka to "In Good Hands." On the organ-infused track, the cross-generational MC's forage around in their familial and environmental pasts to unearth the gems and lessons they've used to surmount hard times, with Navy Blue revisiting advice from his father to "try to live within the moment not within your past." Wise words from a bright young voice.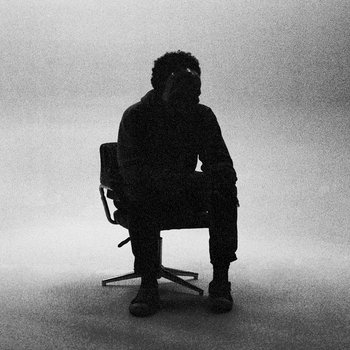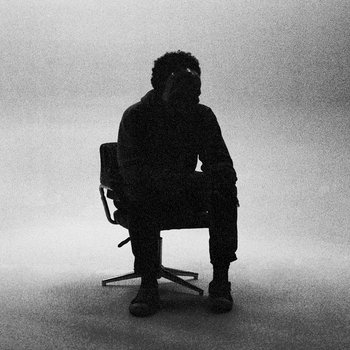 Oakland rapper and producer ovrkast's Try Again plays out like an alluring 20 minute mini mixtape fueled by whispered grooves and hushed vocal deliveries. Silky combinations of fuzzy keys and clipped snares are flecked with tufts of static to form an intimate backdrop, which ovrkast blesses with rhymes that frequently channel his self-knowledge: At the start of "AllPraise," he humbly raps, "All praise to the shit I don't know / Different ages / Trying to learn this shit as I go / Flipping pages." A knowing lyrical stylist, at one moment during "Outro (its time)" ovrkast cops "my cadence is sloppy"—but the murmured delivery is part of the appeal, allowing the words and the music to coalesce so convincingly. Select guest spots come courtesy of Navy Blue, Mavi, Demahjiae and Pink Siifu, with the latter weaving Hot Boy mantras over the filtered soul-funk of "Uck," before encapsulating a message of unity by signing off to "break bread with my kinfolk."
Merch for this release:
Cassette, Book/Magazine
Rhys Langston proudly casts himself as the "poet laureate of my living room" on "Nebbish Frederick Douglass," a track from the Los Angeles MC and producer's latest record, Language Arts Unit. It's a savvy summation of Langston's lane, which molds booksmart references with self-deprecating asides, in this case delivered in a syncopated syllable-packed flow over rolling drums and thick slashes of swarthy horns. Deeper into the project, Serengeti joins the soiree on the dusky "I Could Rap Forever," and prompts Langston to move from prescient brags like "my epitaph got-got a blue check on it," to humbly ponder, "I could rap forever but will you hear me?" Bringing a close to a set that rewards deep concentrated listening, "Ignatius Speech" is based around producer LXMONGRAB's thick wavering organ lines and showcases Langston sliding into the sort of psychedelic sing-song delivery that Open Mike Eagle employs so effectively, as he boasts about packing a double book bag while pledging a poet's allegiance to a pure love of words.
Spectacular Diagnostics
RAW UNKNOWN
Merch for this release:
Vinyl, Vinyl LP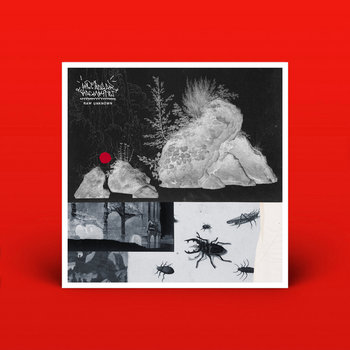 RAW UNKNOWN is the latest development in Chicago beatsmith Spectacular Diagnostics' patented moon-bap brand of production, which juxtaposes tough grit-crusted drums with sci-fi synths and slinky jazz loops to conjure an otherworldly atmosphere. It's a backdrop that's embraced by a rich vocal roster that includes vital contemporary scene staples billy woods, Quelle Chris, Vic Spencer, Sadhugold and Rome Streetz. Early on, woods's words help cast "A SIP OF COLD WATER" as the smoggy soundtrack to an eerie near-future where "the sun is a fluorescent light and because of computers nobody has to die." More traditional block corner braggadocio is delivered by a Stone Island clad Rome Streetz on "FOUL WILD SHIT," where he spits cockily over a blend of twanging guitar and retro laser spot effects. Closing out the compact 30-minute album, Quelle Chris blesses the nostalgic steel drum groove of "HEART OF STEEL" with a couple of self-effacing verses that add a poignant and timeless endnote to a markedly assured producer project.