BEST HIP-HOP
The Best Hip-Hop on Bandcamp: August 2022
By Phillip Mlynar · August 31, 2022
August's round-up of the best new rap releases to hit Bandcamp includes an exploration into the way generational trauma and family curses can affect a person, a UK MC's guide to the underbelly of his native Birmingham city streets, plus a project themed around the revered Macross anime series. We also dip into a cheese-centric release whipped up by a baritone-voiced MC.
Merch for this release:
Cassette
Earlier this year, Seattle's AJ Suede teamed up with Philadelphia-based producer Small Professor to record the dusky, jazz-centric gem Hundred Year Darkness. For Oil On Canvas, the rapper demonstrates his own beat-making credentials on a self-produced project that dwells in beguilingly murky territory. "Lines by the ounces, verses by the pound/ Stomping on the devil, cursing at the ground/ Numbers lie, sometimes judge merit," relays Suede over the weighty slow-rolling opener "Monochrome," as he delves into the relationship between critical acclaim and commercial clout. Elsewhere, on the placid and minimalist "Growing Diamonds," the rapper warns: "You think apocalypse is nearing like it hasn't happened/ Common sense is looking rare 'cause hella people lack it." Solidifying Seattle-to-Philly connections, Wrecking Crew member Zilla Rocca co-stars on key mid-project cut "Watchers," which is hinged around the two MCs slickly trading Tragedy Khadafi references to pass the mic between verses.
Bloodmoney Perez
Curses
Merch for this release:
Cassette, Compact Disc (CD)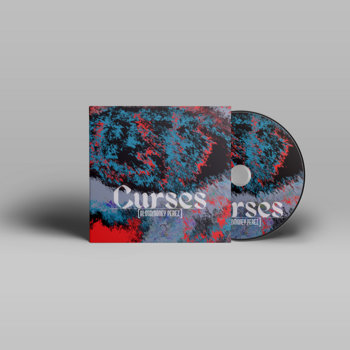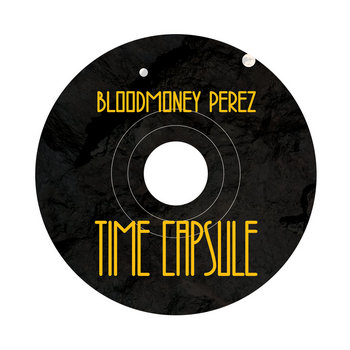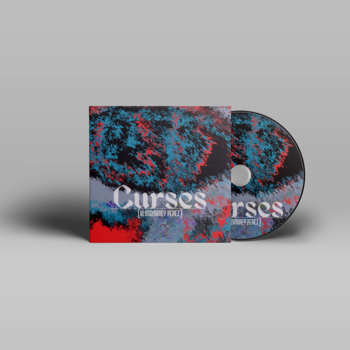 Curses digs into the interconnected way that family curses and generational traumas can follow a person through their life. Conceived by Alaska-residing Bloodmoney Perez—and backed by production handled entirely by Messiah Muzik— collection wavers between reflective and redemptive notes. "Dearly beloved/ Dressed in tattered robes/ Sipping from cups that over runneth/ What lies in front is lost loves," says Perez on the title track, embracing a soundtrack of clattering drums and a refrain that resembles a water-damaged chiptune riff. Next comes talk of summoning all-knowing presences, engaging in static-swaddled phone conversations with ghosts, and walking through fiery realms before the MC issues the staunch charge that it's "blasphemous how these fake fucks cursing my name." Beyond Perez's own lyrical contemplations, "Dante's Inferno" adds to the esteemed art of the posse cut by corralling the MC talents of AJ Suede, Blu, and Sleep Sinatra into the fold and letting them loose over a palpably humming backdrop embellished with a muted horn riff.
Merch for this release:
Cassette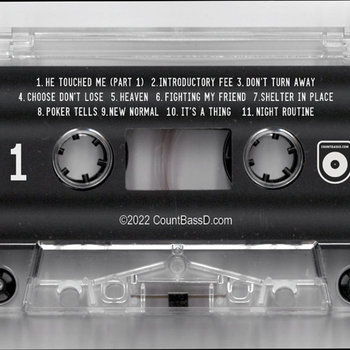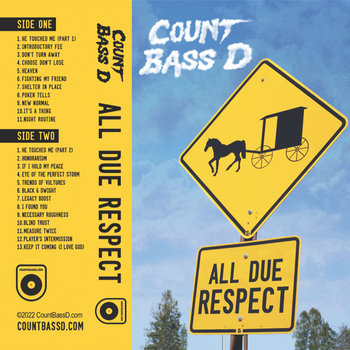 The tracks on All Due Respect demonstrate the sophisticated crate-digging smarts of the veteran Pennsylvania-based Count Bass D. Frequently formed around warmly melodious R&B loops, the album gains its addictive momentum from the way songs are kept to a short almost Donuts-esque format: The 30-second "It's A Thing" bops with boogie panache; "If I Hold My Peace" is a glitchy off-kilter quiet storm moment; and "Black & Dwight" punch in a Snoop Dogg ad lib in a manner that cheekily nods to the two artists' 2017 collaboration "Too Much Pressure." Adding a more philosophical dimension to the nostalgic feel that coats much of the project, closer "Keep It Coming (I Love GOD)" features a perky R&B groove deftly making way for a stream of sampled spiritual patter.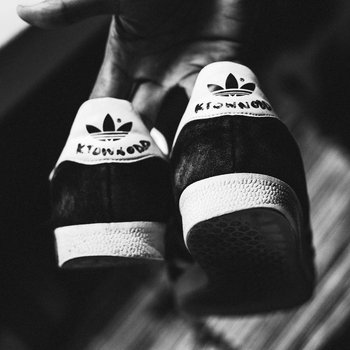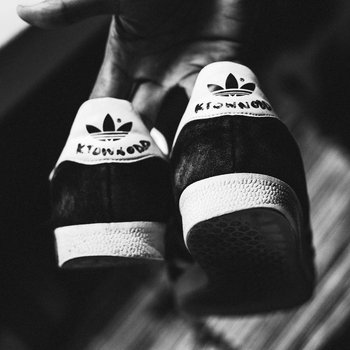 Merch for this release:
Vinyl LP, Cassette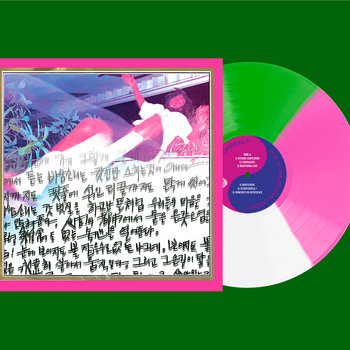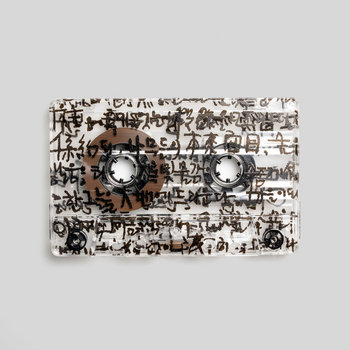 2020's sterling Little Dominiques Nosebleed established The Koreatown Oddity as a gifted songwriter capable of fusing the creatively freewheeling mentality of Prince Paul-era De La Soul with a poignant autobiographical streak. Released via the mighty Stones Throw label, ISTHISFORREAL? builds on the artist's rocketing reputation. This time around, a backdrop of bubbling funk and oddball soul loops soundtrack TKO's verses, which wander into abstract and existential climes: The idea of a person being able to assume identities at will recurs (complete with Los Angeles-raised TKO toying with claims to actually be British), while the ability to push illusionary fantasies through social media is also touched upon. Adding a lighter-hearted touch to the recording, "MISOPHONIA LOVE" digs into the trials of TKO dating someone who struggles with invasive environmental sounds, complete with the song's production, including an intentionally infernal phone ringing throughout it.
Mega Ran x Penny The Great x Slopfunkdust
PROTOCULTURE SEASON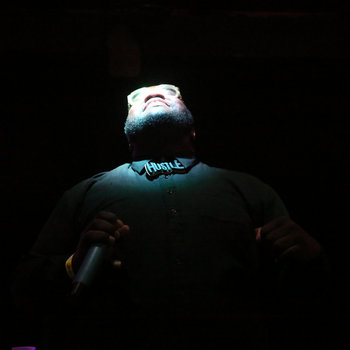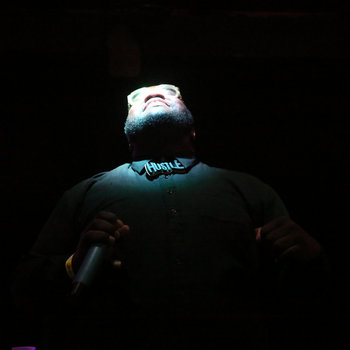 Merch for this release:
T-Shirt/Shirt, Vinyl LP,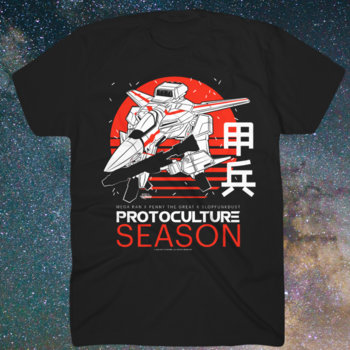 PROTOCULTURE SEASON pools video game ambassador Mega Ran with fellow wordsmith Penny The Great and producer Slopfunkdust, as the trio embark on a luminous conceptual journey through the Macross anime universe. Themed around revisiting key scenes from the first season in rhyme, the duo flex their storytelling chops over a soundtrack of thudding drums topped with waves of mercurial synths and strings plus spot vocal soundbites. Head to the ominously prowling "Reconstruction Blues" to witness the world building in full force as the MCs riff on the dynamics of creating social order out of environmental chaos: "It's been a few years since the battle for the planet/ A lot of devastation, every city every nation/ We stuck with limitations even poison vegetation/ We faced extermination but the human race survived." Concluding the project in a fittingly dramatic fashion, the uptempo adrenalized "Battle Stations" hits a climatic note as Mega Ran and Penny The Great depict a combat zone populated by shadow drones, paranoid citizens, and oversized humanoid Zentradi warriors.
Merch for this release:
Cassette
The fantastically-titled My Cheese Budget Is Growing pairs San Jose MC Quintessential with Santa Cruz beat composer Eddou XL for a potent boom-bap-anchored project. Blessed with a warm baritone brogue, Quintessential imbues his lines with a gentle melodic lilt that pairs deliciously with Eddou's blend of chugging crust-coated snares and unhurried sample chops. "Murder fascists for practice/ On a track that's lavish/ Or even better grimy loops/ Burying these fresh cadavers," vows Quintessential over the static funk of "Diamond Cut," while the bluesy electric guitar-infused "Bushwick Bill" recounts a lonesome seedy strip club vignette. Fromagerie fans will also be delighted to hear cheese-themed interludes and skits dotted throughout the project, including a riff on the perennial soft or hard cheese conundrum.
Merch for this release:
Vinyl LP, Compact Disc (CD)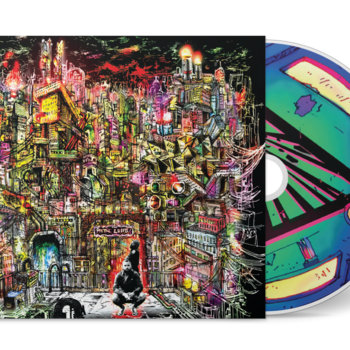 ShrapKnel's self-titled 2020 debut hit home as a progressive blast of abrasively gritty production balanced by an endearingly unsettling sci-fi ambiance. Consisting of the MCs Curly Casto and PremRock, the duo's follow up, Metal Lung, finesses the formula with an equally forceful appeal. "Sim simma, who got the keys to oblivion?/ Bruce tried to warn us with about a dozen simians," barks Casto on opener "Running Rebel Swordplay," skipping over the tip-tapping percussion of Child Actor's backdrop before PremRock lambasts, "Ain't it funny what they do for the pay/ In the US of A." Elsewhere, the bulk of the album's production is entrusted to Steel Tip Dove, whose contributions peak with the mid-project highlight "Night Of The Living Analogue." Encouraged by the track's industrial rubber funk, the MC duo reminisce back to a formative era of capturing radio shows on Memorex and Maxwell blank tapes and hunting down white label releases, complete with Castro recalling "daydreams of meeting Nas on the bench/ Hood love, we all wanted to be Pepa and Treach." Ending the album on a nervy note, final cut "Gravity Falls" employs eerie spectral metronomics to tease out a closing verse from PremRock that relays commentary on socio-political class war tactics.
Merch for this release:
Vinyl LP, Cassette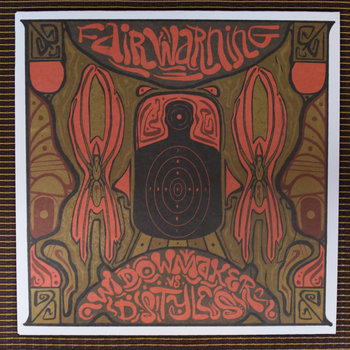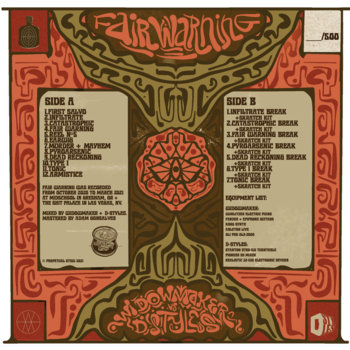 Counting membership in both the Invisibl Skratch Piklz and Beat Junkies DJ crews, D-Styles is certified turntable royalty. For Fair Warning, the West Coast deck wrecker teams with Oregon production duo Widowmaker, with both parties sharing production duties across a tense project that tip-toes stealthily through immersively eerie sonic territory: The early title track conveys an ominous impending threat through the use of simmering bass tones and spectral dabs of melody; "Pyroarsenic" showcases D-Styles cutting up warped orchestral strings and buzzsaw guitar; while "Dead Reckoning" teases an emotionally disturbed villain on the loose through savvy scratched up soundbites. Adding a layer of sonic depth to the album, Widowmaker's live instrumentation brings infusions of Wurlitzer piano and Korg synths to the blend, with the shadowy melodics ultimately enhancing the sharpness of D-Styles' killer cuts.
Merch for this release:
Vinyl LP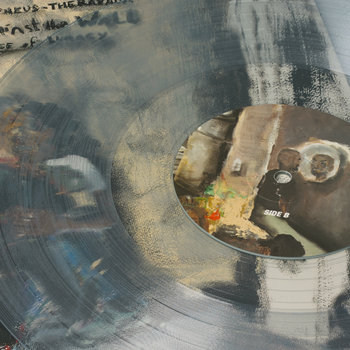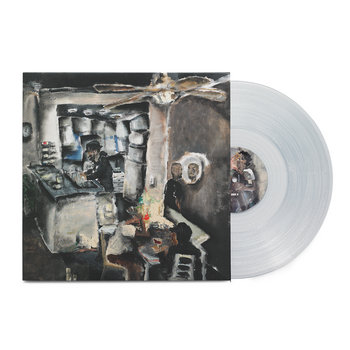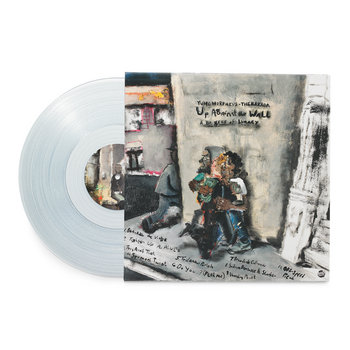 "Tried to cover flaws with his vices/ It ain't work that way/ Was going through some other shit, couldn't work that day," relays YUNGMORPHEUS on "Beneath The Visage," the soul-dripping introductory track to the Los Angeles rapper's potent project recorded alongside New York producer THERAVADA. As Up Against The Wall; A Degree Of Lunacy plays out, YUNGMORPH continues to relay similar philosophical snapshots, invoking characters from his life to illuminate nuggets of worldly commentary. Aspirational hopes are regularly tempered by more grounded restraints, but YUNGMORPH's words ultimately convey a faith in riding out the hard times to reach a better station in life. As the sagely MORPH condenses it on "This Ain't That": "Gotta put seven years in to make it overnight." Bolstering the earnest impact of the lyrics, there's an appropriately bittersweet tint to the album's production—although THERAVADA wisely manages to tease out the most melancholic part of a loop without ever sliding into the sentimental sonic doldrums. A project that drips soul on both musical and lyrical fronts.