BEST HIP-HOP
The Best Hip-Hop on Bandcamp: April 2022
By Phillip Mlynar · May 02, 2022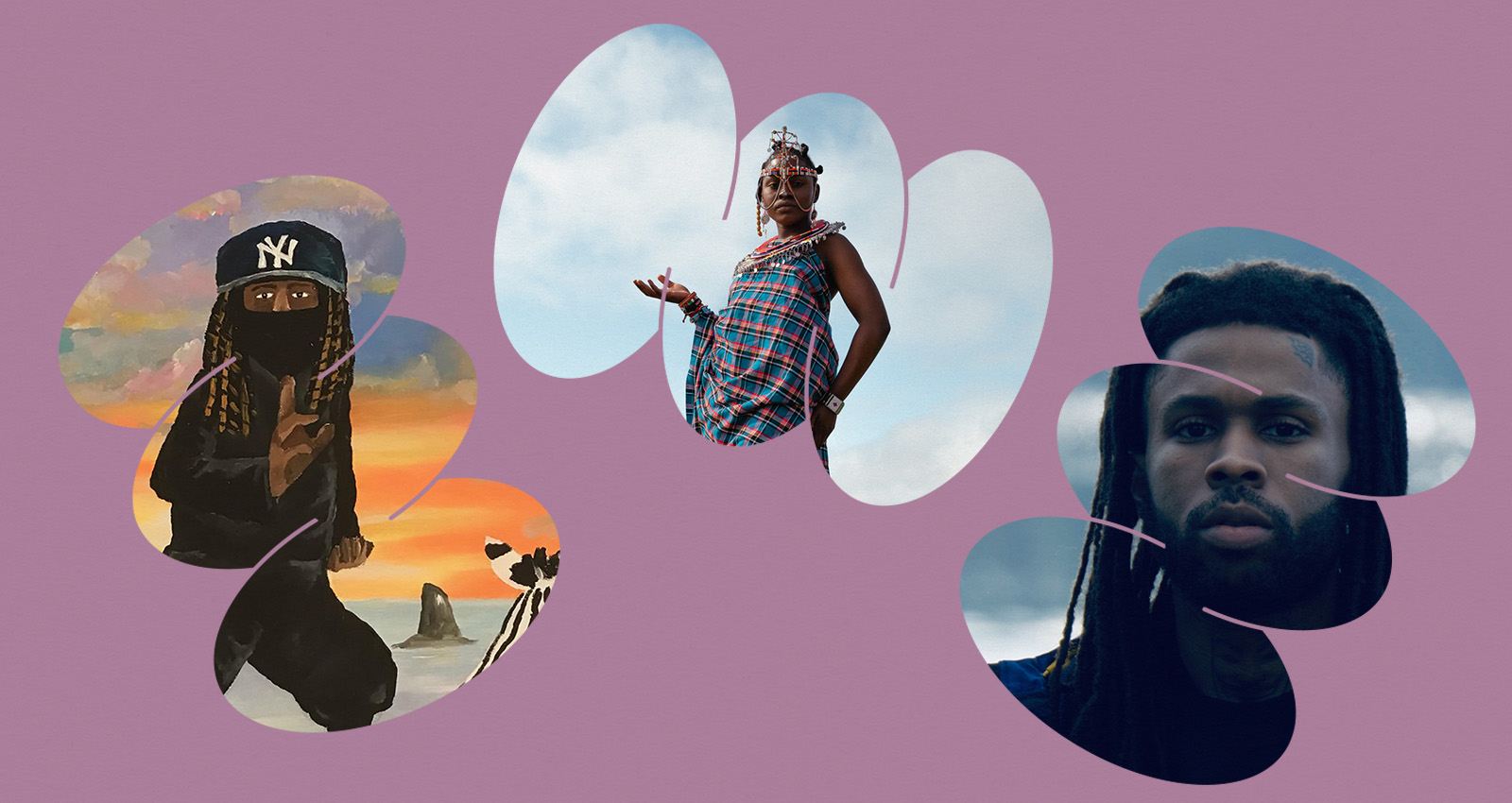 April's spotlight on the nine best new hip-hop releases to hit Bandcamp includes a dusty dispatch from the depths of Virginia, a lesson in the art of deconstruction from a rapid-fire Hawaiian-raised rapper, plus a nostalgia-tinted collaboration between an Orlando spitter and an Uruguayan producer with an ear for a melodic loop. We also dig into an electronica-influenced project that imagines an interstellar realm populated by aliens.
Merch for this release:
Compact Disc (CD)
"Set the Empire on fire/ Aiming at the Death Star/ Outer space kevlar/ Storm trooper teflon," warns AJ Suede on "Apologize Later," the opening track to the Seattle rapper's full-length collaboration with Philadelphia beatmaker Small Professor. As the dusky project rolls out, Suede's unhurried verses are backed by a series of smartly muted jazz loops and entrancing mid-tempo drum patterns that convey a twilight atmosphere. Support on the album comes courtesy of Defcee, Teller Bank$, and Fatboi Sharif, with the latter rapper channeling the "ghost of inner-city blues" on the vibes-laced "Full Metal Chimera." Adding a deft twist to the Hundred Year Darkness experience, the album closes with alternative Small Pro remixes of "Apologize Later" and "Drano" that demonstrate the producer's crate-digging mentality and talent at teasing fresh life out of unearthed loops.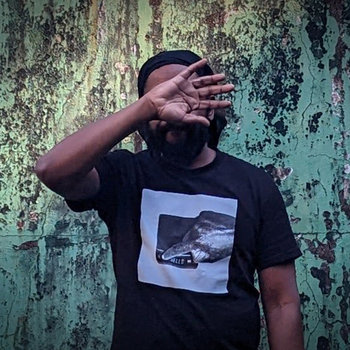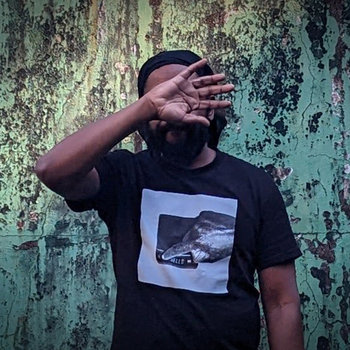 Merch for this release:
Compact Disc (CD), Vinyl LP
This month's standout rap release chronicles the adventures of Brooklyn's billy woods, this time working alongside New York producer DJ Preservation. Channeling the same sort of minimalist drama perfected on Preservation's 2015 Days With Dr Len Yo collaboration with supreme wordsmith Ka, the project's production is a static-flecked marvel of sonic tension: Early cut "No Hard Feelings" is carried by a nervy vibrating anti-melody, "The Doldrums" employs slivers of bluesy guitar to bolster the resonance of woods's words, and "Christine" paddles along on a rustling bed of sonic fuzz and invites Mike Ladd to bring his poetical gravitas to the track. There are moments of stress and agitation dotted throughout Aethiopes, but the two closing tracks "Remorseless" and "Smith + Cross" grant woods the chance to sign off in reflective mode. "It's a freedom in admitting it's not gonna get better/ Washing your hands of people you known forever," advises the MC over the mournful refrain that runs through the plaintive "Remorseless." Then after spearing the twin ideas of generational wealth and American exceptionalism and proceeding to lambast those peddling "Hallmark Karl Marx," woods issues a cold omniscient pronouncement: "I watched the planet from orbit—remorseless."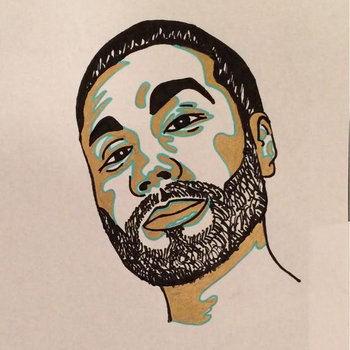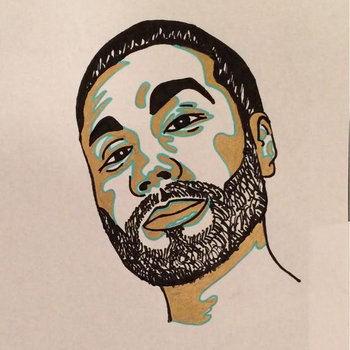 Merch for this release:
Vinyl LP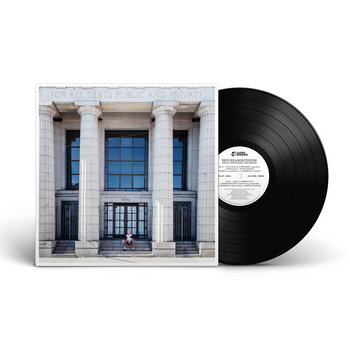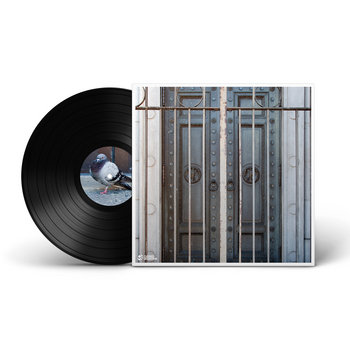 "Imitation's the lowest form of real love—unless you put a mil' up," vents Defcee on "Even," the opener of the Chicago spitter's full-length project with producer BoatHouse. Backed by billowing swirls of synth, the rapper proceeds to weave in commentary on gentrification and builds up to rally at "white bankers and politicians were dressing evil in maps." As the project unfurls, Defcee relays a mix of sharp social commentary and autobiographical fragments that are boosted by production that conveys a stripped-down bluesy atmosphere enhanced by thudding drum patterns. Adding an extra level of verbal flair to the album, Armand Hammer blesses the pulsing bass tones and clipped snares of "Rossi" while the duo Mother Nature contributes mystical commentary to "Shuriken."
Written and recorded during the run-up to DøøF's 27th birthday, DØØFUS CAN'T READ fits snugly into the Virginia rapper and producer's sizable stash of dusty sonic projects. Across the album, an intimate series of lo-fi fuzz-coated loops fuel DøøF's blunted abstractions: Languid early outing "ElbowFace" coasts gracefully along thanks to swirls of undulating orchestral melody; "DFNSjonk" brings a warped bluesy sax riff into the mix; and "IfAwake" summons rattling voodoo percussion to spine-chilling effect. "Keep it spraying with the funky fresh fragrance/ I ain't angry, I'm just asking who you playing with?" questions DøøF on "AtlasJukeMoves," a low-key simmering track contributed by Escee. Reinforcing the artist's creativity, closer "AddicksAttack!!!" opens with sampled dialogue exploring the dynamics of a punk music mentality and paves the way for DøøF to calmly disregard unoriginal artists before deservedly singing his own birthday congratulations.
Merch for this release:
Vinyl LP, T-Shirt/Shirt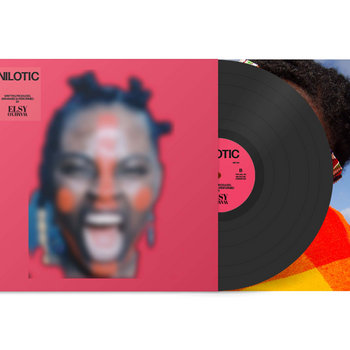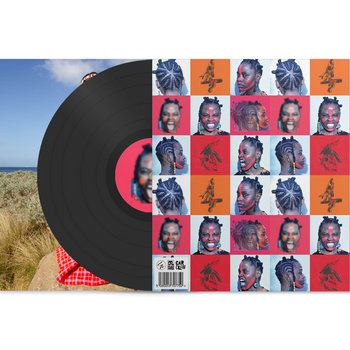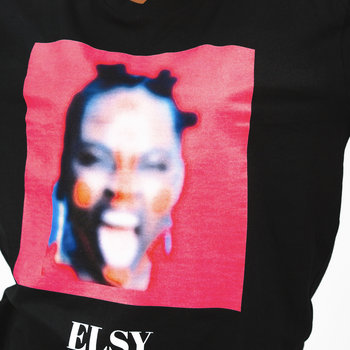 Nilotic is a stylistically wide-ranging EP from the Nairobi-born and now Adelaide-based rapper and producer Elsy Wameyo. Setting the sparky project up as a mission to "fix and uproot the evil of this world," the prowling bass-powered opener "River Nile" lays out an agenda that explores self-determination and personal frustration: "Last time I wrote was a medical piece/ But now my heart's at ease/ Been in a fight to defend my peace/ Struggled to find a relief/ All that pain still sit skin deep/ Been vexed for a couple of weeks/ Man stress done stacked up heaps/ But we press down by all means." Subsequent track "Promise" struts into more soulful climes and spotlights Wameyo flowing in sing-song fashion over jagged drums and uplifting stretches of brass, while midpoint "The Call" is a svelte dispatch with ambient atmospherics. Encapsulating Wameyo's prevailing beliefs, the essential stripped-down title track hosts a defiant vow to "rip up the monarchy, a warning of attack/ Yeah, we coming back like we never left—matter of fact."
Authenticity Check showcases the sharp lyrical prowess of Buffalo's Jae Skeese in tandem with the production smarts of Big Ghost Ltd. "They say I'm climbing up the ranks quick/ I'm way ahead of schedule/ But they ain't see the time when my messages wasn't legible/ To the masses' eyes/ I strategize and then I execute," relays the rapper on the broody blues-swaddled opener "Shuttlesworth Form." Solidifying home city connections, Conway The Machine and 7xvethegenius co-star on the swaggering "Triple Post Offense," while psych-tinged closing cut "One Fiddy Wit Tax" features the rapper ragging on jealous local scene figures and lyrically departing with a resolute personal pledge: "I had to learn I wasn't wrong for putting me first/ And now that's who I keep first."
Conceived in a musically borderless futurama, Unexplained Aerial Phenomenon brings together the hushed interstellar patter of Bryson the Alien with the psychedelic-tinged production of Pioneer 11. "Thank you for your time and your money/ Both not real but real enough when you're hungry," instructs Bryson on opener "3D," a track that also features Open Mike Eagle. (Elsewhere across the project, the talents of Fat Tony, Archibald Slim, and Chester Watson help to round out a roster of guests zooming in with verbal contributions.) Conceptually hooked around a world where aliens are a common part of the daily fabric, the project exudes a lonesome extraterrestrial charm thanks to a series of Pioneer 11 soundscapes that make deft use of echo effects and negative sonic space to elevate the impact of luminous layers of synths and snapping clusters of hi-hats. "ETs, yeah, we're clicking/ I'm not from here, y'all different," raps Bryson on "Tesla Noir," compactly summing up the Unexplained Aerial Phenomenon credo.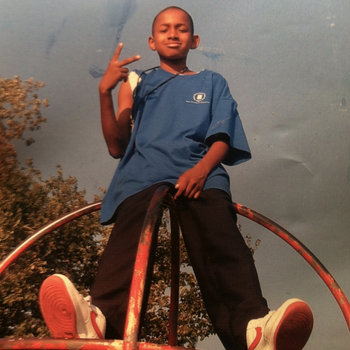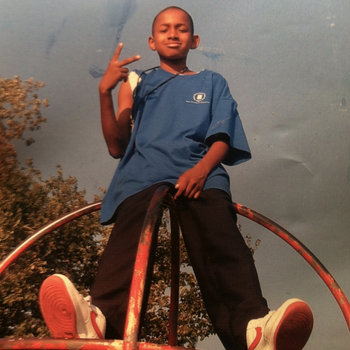 Following last year's Van Gogh's Left Ear, Bruiser Brigade member ZelooperZ's Get WeT​.​Radio is inspired by an R&B-centric playlist his father created before he sadly passed away two years ago. There's a warmly reflective melodic lilt to the album which supports the rapper doling out cryptic free association lines in trademark charismatic fashion and detailing a stream of amorous pursuits. Behind the boards, Black Noi$e handles a healthy chunk of beat duties and serves up hazy filtered soul loops allied to subdued clipped drum patterns, while sonic support comes courtesy of Dilip, duendita, and MIKE, with the latter also contributing slurry guest vocals to the deliberately dazed-sounding "Its Me."