BEST HIP-HOP
The Best Hip-Hop on Bandcamp: April 2020
By Phillip Mlynar · April 29, 2020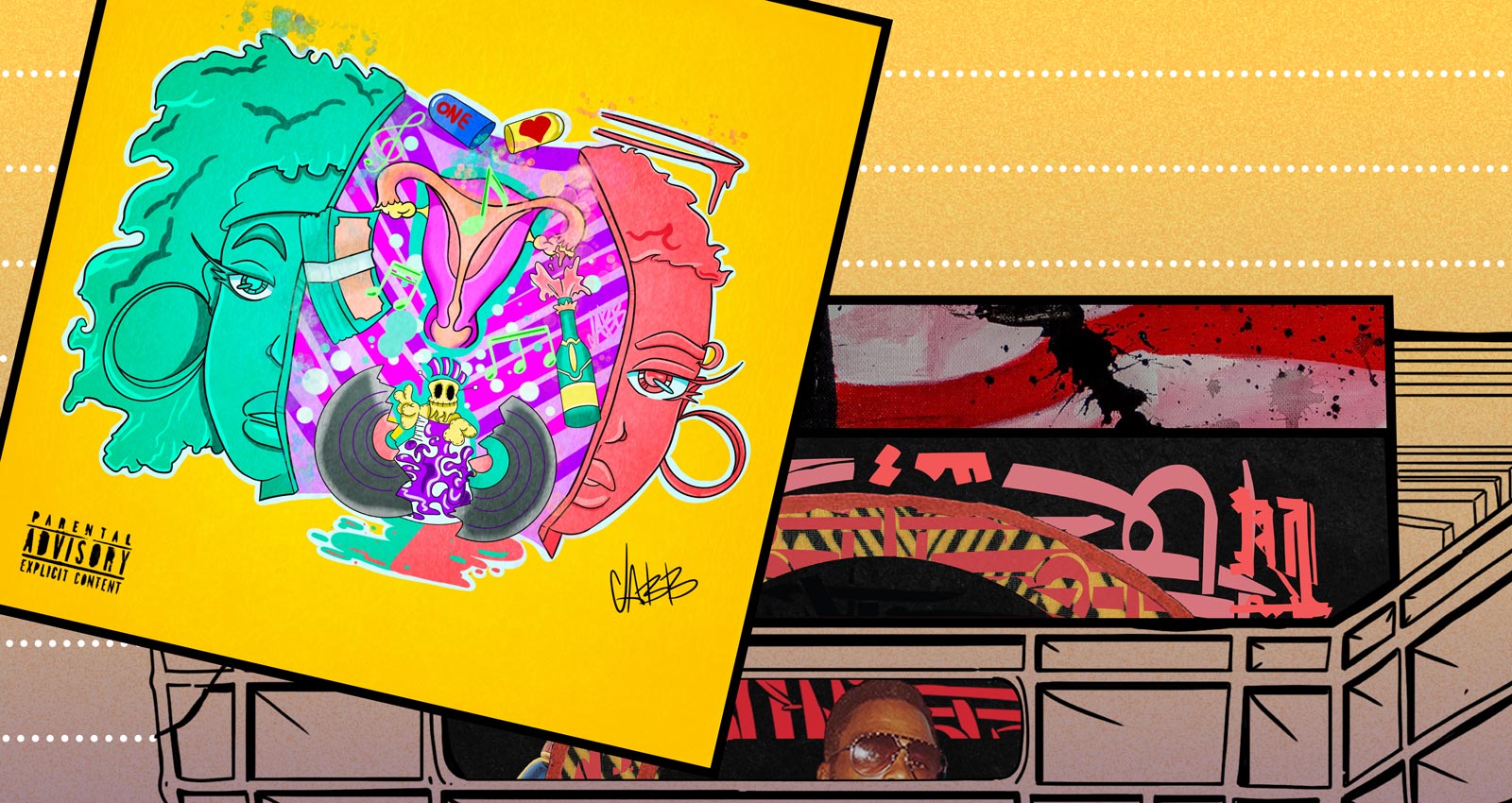 April's round up of the most crucial new hip-hop releases to hit Bandcamp includes a sardonic exploration of modern brand obsession, a producer-powered project that taps into the vaults of the vintage Tanner library, and the noise punk adventures of a new generation rap spiritualist. We also delve deep into the multi-faceted mind of a Los Angeles hip-hop polymath.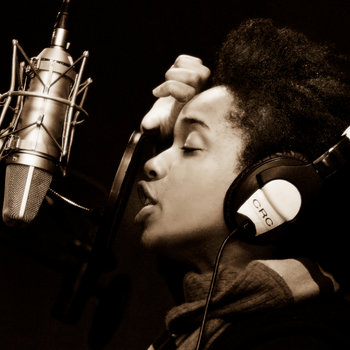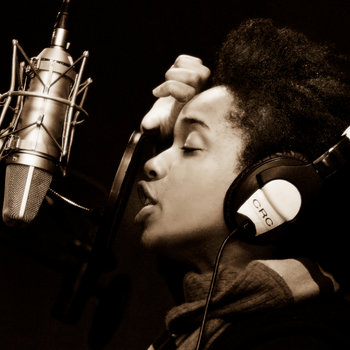 Born out of the Rapperchicks crew, Big $ILKY consists of MCs Psalm One and Angel Davanport. The duo's inaugural release laces ruminative reflections on relationships with boisterous barbs. After a svelte introduction, the husky, low slung "Put Your Cape On" encourages Davanport to embark on an earnest self-analysis session: "Blessings become lessons, I invested in myself/ Feel like everybody watching me but never tryna help/ Been a gutter kid since birth, splurging on shit, said fuck the wealth/ 'Til I hit 25, realized I might be here to help/ Shape some babies, put my cape on." A saturnine piano refrain on the stripped-down "Storage" backs Psalm One setting relationship boundaries and admitting, "I can dream 'bout all the things I wanna do for me/ Self care is the best way to ensure I treat you dutifully/ So next time you get mad when I get quiet or I go missing/  Think about all the ways I am so cold and gimme my distance." Adding a sense of heritage to the project, final offering "RPRCHX IZ DED" references the artists' former venture while celebrating the BIG $ILKY rebirth over addictively purring bass tones and a feisty blitz of hi-hats.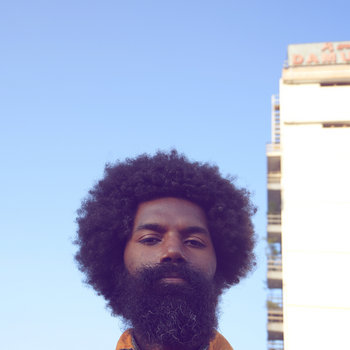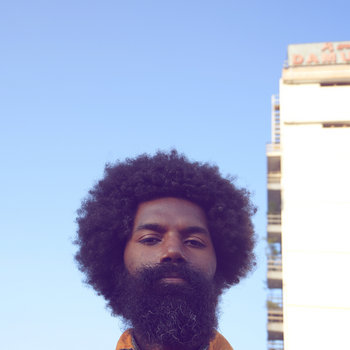 Moment Of Change is a collaboration between Washington, DC beat scientist Damu The Fudgemunk and erudite MC Raw Poetic of the unfortunately overlooked indie rap crew Panacea. (The group's 2007 offering The Scenic Route is a legitimate gem and includes cuts courtesy of Damu.) The release bubbles with genial soul and funk loops, topped by shrewd verses delivered with consummate smarts. The scratchy guitar plucks of "George The Animal" inspire Raw P's tirade against "a world made of rich pricks," while the classic breakbeat fueling the vibraphone-infused "Head On" prompts the barb "Flat Earthers will think I fall off but they don't get it." Beyond the snappy one liners, the heart of Moment Of Change becomes about the way the MC flexes his expansive conceptual chops—a talent conveyed most persuasively on the standout final track, "How To Fly," where Raw P takes to the skies and looks down on a ravaged and polluted world from an elevated vantage point.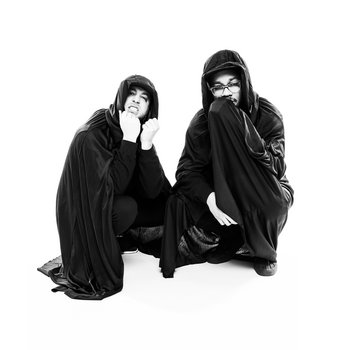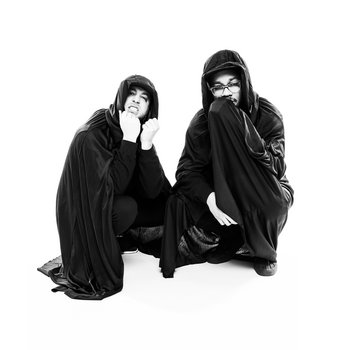 The Doppelgangaz's seven song G Pack Vol 2 rolls out like a compact creative homage to Dr Dre's mid-'90s production—but with the Upstate New York duo's own inimitable stamp seared onto it. Opening instrumental "Booze Bread" sets the scene with hazy piano-embellished production (and a title that mirrors many pandemic diets), before a combination of sinewy synths and hefty snares carries the rest of the polished experience. "The GPE can never be irked/ So getting knee jobs the only time you see a knee jerk/ Reaction/ No kerfuffles/ Doppelgang be wedding crashing/ Cloaked the fuck out doing the Cupid Shuffle/ Truffles in duffel bags," raps Matter ov Fact on "Red Pistachios," while his rhyme partner EP crams the exclamation "Egads!" into his verse. The project's crowning glory comes courtesy of final track "What It Seems," which features Little Rock-raised vocalist Thonio playing the Nate Dogg role on the hook of a bittersweet summer jam spotlighting life's fateful ups and downs.
Merch for this release:
Vinyl LP, Cassette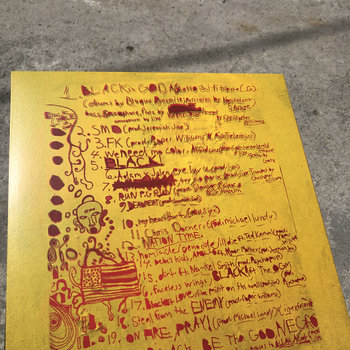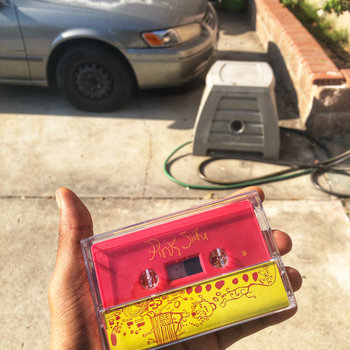 Pink Siifu's breakthrough 2018 ensley album landed as a collection of calm and tranquil rap psalms that conveyed a reassuring sense of faith and spirituality. NEGRO is its tonal opposite. Over an agitated backdrop that draws from abrasive noise punk and discordant free jazz influences, the precocious MC lashes out at sociopolitical injustices, with his normally hushed voice bleeding over into the red zone. The rapid fire 20-track project begins with "BLACKisGod, A ghetto-sci-fi tribute(_G)," a track dedicated to the late L.A. beat scene staple Ras G that's fueled by a bombardment of elephantine brass wails and screeches. The rambunctious "SMD" quickly continues the caustic sonics, and Moor Mother shows up as a natural ally on the beguilingly distorted "bebe's kids, APOLLO." There are moments where the album nods to the uncut rage of the Bomb Squad's productions for Public Enemy and Ice Cube around the turn of the '90s, most overtly via the punched-in news reportage documenting deadly police shootings on "ameriKKKa, try no pork." But for all its grand intensity, NEGRO smartly features patches of respite, capped by closing cut "Black Be That God, NEGRO.(wisdom.cipher)" where a warm throwback '70s soul loop skillfully reroutes the experience back to ensley.
Merch for this release:
Vinyl LP
Based on his output over the last couple of years, you'd be forgiven for thinking that Quelle Chris is on a personal mission to claim a fresh album of the year accolade every 12 months. A follow up to 2015's Innocent Country, the New York City-based Quelle's latest release continues his unimpeachable recent run. Oakland-residing producer Chris Keys is behind the boards; he stitches together an exquisite backdrop full of tender piano motifs and gently pulsing drums, a lush tonal balance for Quelle's endearingly grainy timbre. Highlighting the importance of community when challenged with navigating a bleak and selfish world, Quelle's verses brim with compassion and an undercurrent of humble optimism. "See the call of the dreams beyond sleep / That same old / You can't lose when your track record's 0 and 0 / You can't win when you're trying to chase so and so / Weather the storm, I say," Quelle implores over serene undulating piano on "SACRED SAFE," which also feature typically insightful verses from Homeboy Sandman and Cavalier. Another truly essential and timely statement from one of hip-hop's most cherished voices.
Merch for this release:
Vinyl, Compact Disc (CD), Cassette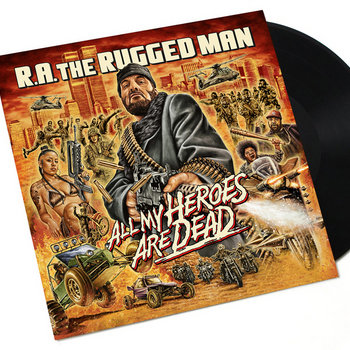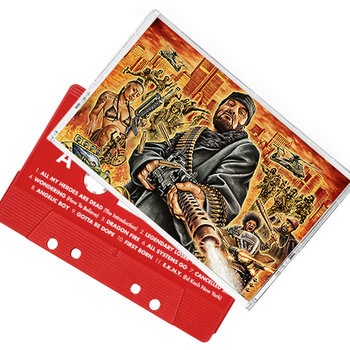 Reveling in his role as an independently-minded industry outsider, RA The Rugged Man's latest album runs with the inspirational subplot of rectifying the way hip-hop legends and greats can too often become cast aside, overlooked and forgotten about. "Yo, do I lack a massive hit? Am I a backpacking prick? / Am I a rap maverick? Or just a fat sack of shit? / Nothing that the world would ever give to me but negativity / The industry was only interested in getting rid of me," rattles off the Rugged Man over acoustic guitar and snapping drums on "Legendary Loser," before revisiting and subsequently shrugging off his own record label woes: "My career fell apart, taught me how to be humble / Watch the $1.8 million dollar deal crumble." Fittingly, the 22 track project's expansive guest list includes Ice-T, Brand Nubian, Chuck D, and the mighty M.O.P, while Prince Paul and Psycho Les from The Beatnuts help shift the album in a subtly melodic direction that enhances RA's gruff-voiced delivery and earnest confessional bars.
Serengeti
AJAI
AJAI furthers the chronicles of rapper Serengeti's cult Kenny Dennis persona over bluesy production cooked up by Kenny Segal. The slinky opening title track runs with a litany of streetwear references and serves as astute commentary on the dynamics of brand worship as our host attempts to persuade his partner that he simply cannot cook without successfully securing a new apron drop, before eventually rustling up a dish of quinoa and seared tuna. Flourishes of live instrumentation courtesy of bassist Mike Parvizi and keys player Aaron Carmack add a complimentary organic feel to the "brand damage" narrative, with broody bass on "parisian romance" bringing a particularly eerie ambience to a vignette about hitting the Supreme store in Paris with a consort and letting a footwear obsession derail dinner: "Escargot and parsley butter / I scan the room for sneaker lovers." Fittingly, the 20 track album ends on a poignant but deliberately dour note, as Serengeti's Dennis persona chants, "There's one thing for certain / There's certain things to be true / There's a whole lot of drops in this world for me and you."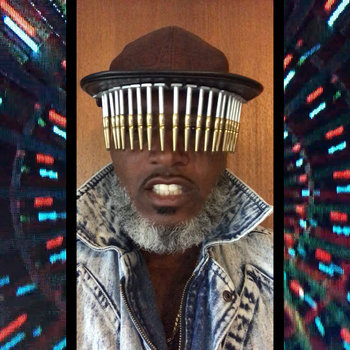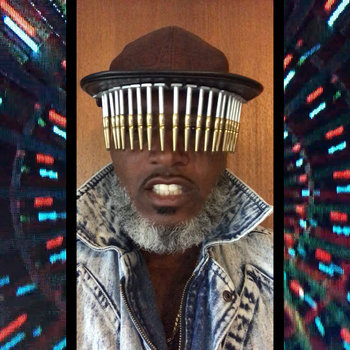 Merch for this release:
Compact Disc (CD), Cassette, Vinyl LP, T-Shirt/Apparel,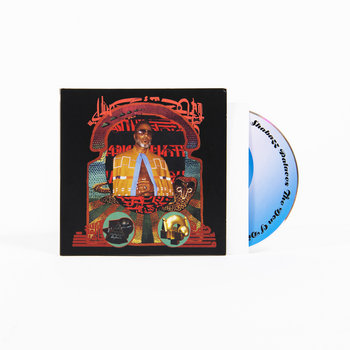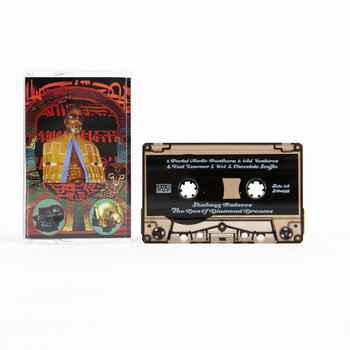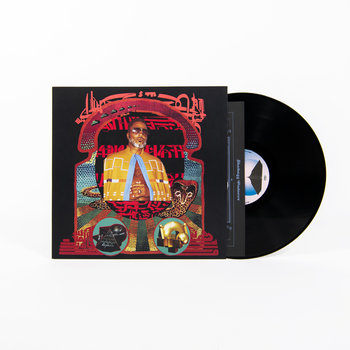 Almost a decade on from Shabazz Palaces' progressive Black Up debut, The Don Of Diamond Dreams continues Seattle-based Ishmael Butler's illustrious Afrofuturist hip-hop adventure. After logging on with the succinct digitized intro "Portal North: Panthera," the heady ten song project strides into life with "Ad Ventures," where broody drum rolls and murmuring bass tones host Ish's mix of Five Percenter knowledge and hip-hop braggadocio: "Divine mathematics / Designer fabric / Aligned to my cash app / Maverick status." Complimenting Ish's tricksy flow and space-filtered verbals, R&B singer Purple Tape Nate co-stars on the candy funk of "Fast Learner," Stas THEE Boss of THEESatisfaction contributes vocals over squelching bass on "Bad Bitch Walking," and Carlos Overall brings muted bluesy saxophone lines to "Reg Walks By The Looking Glass." Pushing home the humanity running through Shabazz Palaces' otherworldly dispatches, "Thanking the Girls" is a tender homage to the women that have guided Ish's life, complete with a verse devoted to two daughters that cause him to feel "just so happy when both the girls close to me / Laughing, relaxing and clowning."
Merch for this release:
T-Shirt/Apparel, Vinyl LP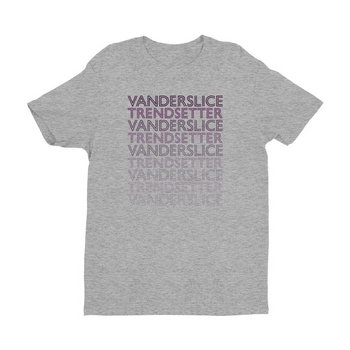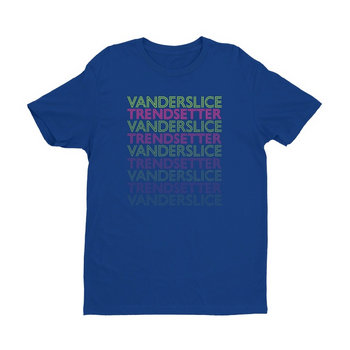 Founded in the 1950s, Pepper Sound Studios provided jingles for radio stations before switching names to Tanner in the '60s. The vintage Tanner library has now been tapped by Phoenixville-based Vanderslice as the foundation of Trendsetter, a seven song EP that showcases the producer's keen crate diggin' instincts and ear for a grand dramatic loop. Segued together with snippets of crime-centric news reports — including a scene-setting intro documenting a heroin pipeline — the guest MCs relay snapshots of the contraband circuit: Toronto spitter Daniel Son laments how "my man got burnt for ten grand off of counterfeits" on "Puzzles," South Central soldier G Perico embraces '80s mafia movie vibes on "Barry White Shit," and the lofty synths wavering through "Christmas Night" fuel Detroit lyrical executioner Ty Farris to call out fraudulent MCs "dodging RICO laws trying to be some stars / Fake rappers, fake jewelry, I can see the flaws." Pushing home Vanderslice's production prowess, instrumentals of all songs are included in the Trendsetter package, which is also available in a limited hot pink vinyl edition.
Merch for this release:
T-Shirt/Apparel, Vinyl LP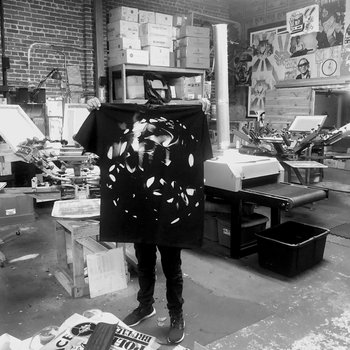 Six years in the making, Los Angeles polymath Zeroh's debut album arrives as a volatile soul-wrenching soundtrack to uncertain and tumultuous times. Projecting his granular voice with the declarative power and emotional impact of rap poet Saul Williams, Zeroh's words are packed with trauma and salvation. "My whole life I wanted to be one people turned to," he confesses over rustling static and Jon GK's pained violin on "4D," before lamenting, "This ain't quite the shit I was thinking of." Across 14 tracks, Zeroh's metallic-hued production on BLQLYTE resembles a daring rap analog to Bjork's Vespertine, with swathes of molten synths employed to create texture as much as melody and haptic taps charged with providing a sense of rhythm. Zeroh's confessionals resonate as deeply personal, but they're also rooted in worldly issues: For a potent gateway check the harp-bedded "Metacine," where Zeroh is joined by FR/BLCK/PR to link the crack and opioid crises and ask, "How do we combat a genocidal drug culture?"