BEST HIP-HOP
The Best Hip-Hop Albums of 2020
By Phillip Mlynar · December 07, 2020
As one of the most tumultuous years of recent times comes to a close, it's time to round-up the most essential rap releases on Bandcamp over the past year. Presented in diplomatic alphabetical order, here are the 10 best hip-hop albums of 2020.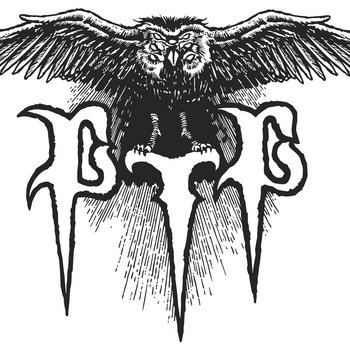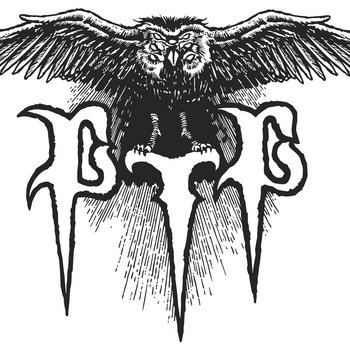 Merch for this release:
Cassette, Vinyl LP, Book/Magazine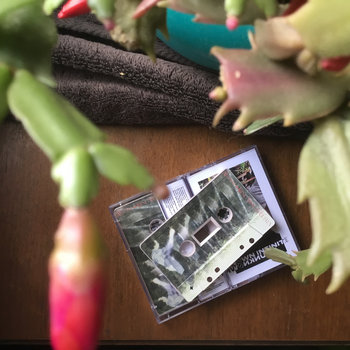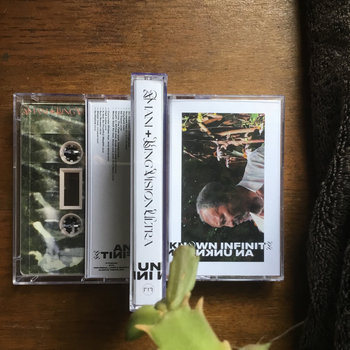 Can you find a path to salvation when faced with the darkest times? And what would motivate a person to try? These questions recur throughout An Unknown Infinite, a collaboration between MC AMANI and producer KING VISION ULTRA via the vital PTP label in August. Across the album the beats are proudly coated with a brilliantly dank patina: "Hell Juice" is helmed by a bass line that murmurs and rumbles like it's on the cusp of detonating, while the drums on "Guillotine" prowl with the slow but resolute menace of a stalker. Discordant stabs of atonal brass bring punch and a sense of drama to the listening session, while the rare but judicious moments of melody skew melancholy, like the positively weeping string loop threaded through "Shaft In Africa."
Lyrically, the album begins with a curveball: AMANI puts ego to the side and allows ELUCID to bless the cavernous "Scrapes" with one extended verse, before picking up the baton himself on "Holyfield," where he proclaims "all credit given to the unseen omnipresence" and warns how the "reckoning comes soon/ Nowhere but the dark to run to/ Get comfortable." There are slender glimpses of light towards the album's closing stretch—in particular "Holy Water," which co-stars the MC maassai—but An Unknown Infinite is less about plotting a pathway as issuing a challenge. "This ain't your average case of the blues," sums up AMANI on the humming industrial "A Not So Fruitful Wealth," before delivering the kicker: "I'm shifting gears—something that I dare you to do."
Armand Hammer's latest indispensable album opens with an exuberant cluster of songs that trade the chaos and frayed cityscapes the Brooklyn-based duo of billy woods and ELUCID are so deft at depicting for a sense of calm and community. Flowing graciously over beams of bucolic strings on second track "Solarium," ELUCID implores "power people not computers/ Black futures/ Nudging flat earthers off the block like Q*Bert," and proclaims, "never under-tally my worth/ Church." (The following hyper-syncopated track, "Charms," was produced by Child Actor and lays a claim for the most gleefully tricksy beat of the year.)
The subtle smarts of the album's guest curation ensures the emergence of a warm sense of camaraderie as the project progresses: Cult '90s maverick Nosaj from New Kingdom ("Leopards") is spiritually linked to art-rap figurehead R.A.P. Ferreira ("Dead Cars"), and further allies come in the form of hushed spiritualist Pink Siifu ("Bitter Cassava"), new generation Brooklyn mantra-maker AKAI SOLO ("Parables"), and booming dub-influenced livewire Curly Castro ("Pommelhorse"). But in typical Armand Hammer fashion, Shrines ends cautiously and takes steps to warn against complacency, with woods bringing a sobering glimmer of cynicism to the deep blues of "The Eucharist." Dropping his voice to a drawl, the MC recalls his mother telling him "a bad penny finds its own way to hell" and invokes both religious references and callbacks to rap history to suggest there is always another battle to be endured, always another falsehood to rebuke—and that ultimately tomorrow is never certain.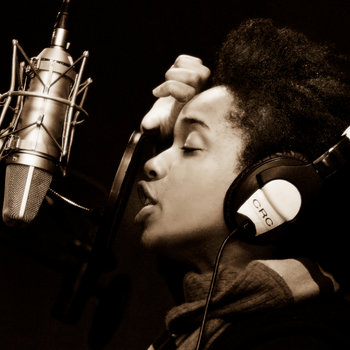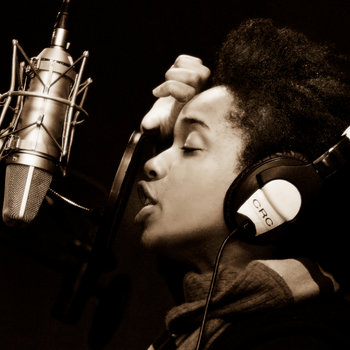 April's BIG $ILKKY Vol.1 announced the MCs Psalm One and Angel Davanport as a duo adept at delivering rhymes that can gracefully shift from vitriol to vulnerability and sway between the political and the personal. BIG $ILKY Vol. 2, which dropped during a feverish July, maxes out the energized and aggressive side of their chemistry. As rhyme partners, Psalm One and Davanport appear like they are sparring to outsmart and out-stylize each other while furthering their creative union. Introductory statement "Hurricane Jane" starts out with a trickle of deceptively cherubic keys before snapping into a melange of voluminous bass and crispy snares. "All this gold dripping off me/ Fuck around and start a riot," vows Davanport, before climaxing: "I done paid so many dues/ Fuck you, pay me is the mood/ Lost some real ones in my life but I gained a lot of wisdom/ Ain't no bully in my vision/ Victimized but I'm no victim/ I'm rapping for the children of them gangstas with a conscience/ If you can't stand the rain then Missy miss me get to fallin'."
The blend of punchlines and commentary continues as the seven-song project builds its heady momentum: On "1800FVCK12" Davanport burns down the establishment over low-slung drums; "Look At God!" rounds up and references a summer of social justice protest; and the bass-swamped "Green Light" houses Psalm One ragging on those "sucking up the Black experience, I told you/ No you cannot sit with us while sitting on the fence." This year was not short on rap albums unafraid to show their teeth—but few punched with as much conviction as BIG $ILKY Vol. 2.
Fat Tony and Taydex
Wake Up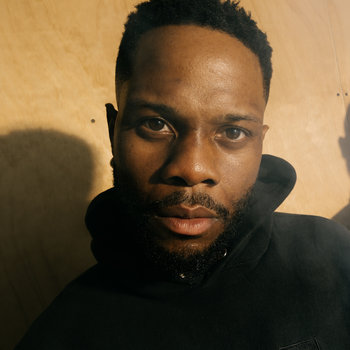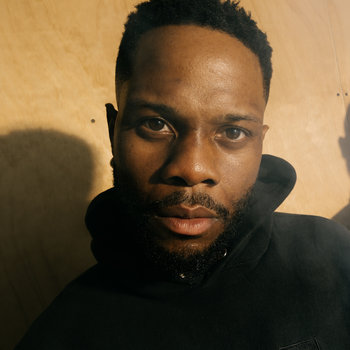 Merch for this release:
Vinyl LP, Compact Disc (CD), T-Shirt/Apparel,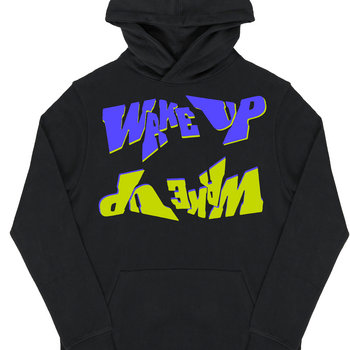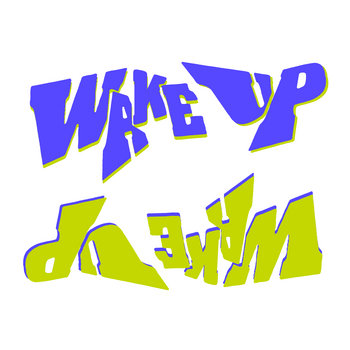 Looking back on recording Wake Up, which dropped in February, Houston MC Fat Tony explained to Bandcamp how the record's shape and structure was hugely inspired by De La Soul's Buhloone Mindstate (from 1993) and Ghostface Killah's Supreme Clientele (released in 2000). The recurring use of the alternative singer Sophia Pfister on three of Wake Up's songs (plus as a background vocalist) was intended to replicate the way De La embedded the voice of MC Shortie No Mass into the sonic fabric of their third project. From Ghost's MC masterclass, Fat Tony wanted to harness the Wu-Tang Clan member's manic aggression and unbridled energy.
This sort of attention to detail in the way albums are constructed out of complementary component parts—along with a learned appreciation for hip-hop artists that came before him—booms through on Fat Tony's fifth studio album, which was crafted in collaboration with the L.A.-based producer Taydex. Over the latter's electro-tinged beats—which consistently balance capacious bass tones with snatches of softer melodics and futuristic percussive blips—Fat Tony proves himself equally adept at addressing capitalist ills (on the title track), delving into relationship issues ("Run It Up"), and saluting his own dogged self-belief and perseverance ("Make It"). Vibrant, ebullient and nuanced where needed, Wake Up is a true gem in Fat Tony's rich discography.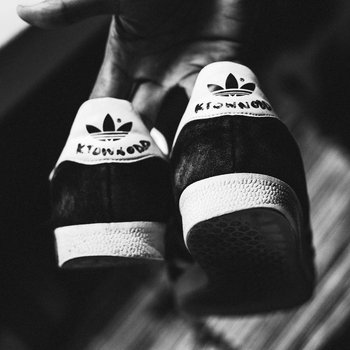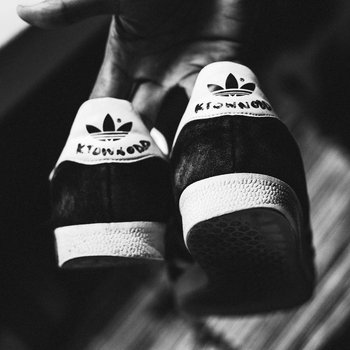 Merch for this release:
Vinyl LP, Cassette, 2 x Vinyl LP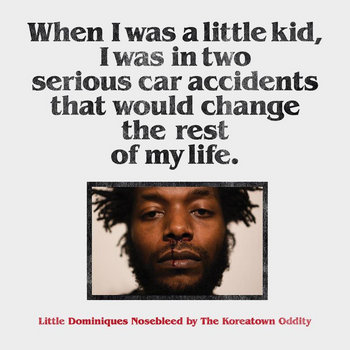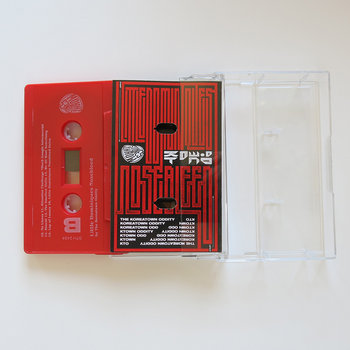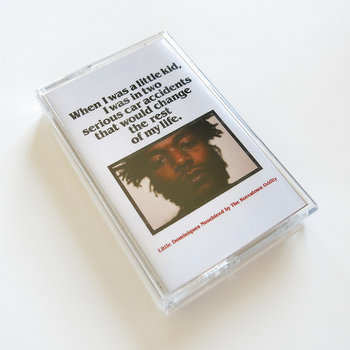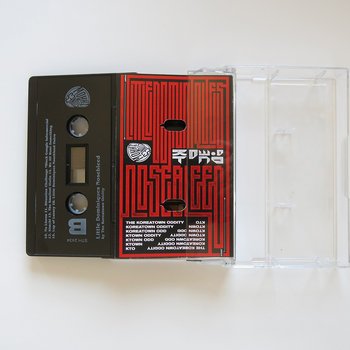 Little Dominiques Nosebleed is framed as an autobiographical album that details the origin story of the Los Angeles-based MC and producer The Koreatown Oddity. Key to the tale is the way two car accidents shaped the artist's life (and inspired the record's title). They're incidents which The Koreatown Oddity skillfully uses as prompts to flashback through formative events, like recapping his family history on the jaunty "Weed In LA," and recalling growing up in a hip-hop-centric household where one day he noticed old school pioneer Grandmaster Caz napping on the living room couch (an anecdote relayed on the swaggering "Little Dominiques Nosebleed Part 1").
Beyond The Koreatown Oddity's sharp sense of steering a narrative and knack of infusing his rhymes with a sly strain of humor, the self-produced project is also a funky kaleidoscopic marvel. Embracing a wantonly scattered approach to the structure of a hip-hop album, there's a stop and start pulse to Little Dominiques Nosebleed that brings to mind a lost collaboration between skit-master supreme Prince Paul and Ice Cube's go-to producer during the early '90s, the underrated Sir Jinx. Backdrops of plucky syncopated funk are spiked with flashes of jazz piano loops, with tracks halting abruptly and darting off in new directions—a tactic that creates an intoxicatingly jagged feeling of momentum that compliments the album's deeply nostalgic and personal feel.
Odd Cure is the year's defining hip-hop record about coming to terms with the early months of the COVID-19 pandemic. The compact project was composed during a spell of quarantine in the Brooklyn-based MC and producer's apartment, long before drawn-out political fights about social distancing measures and masking up, and far removed from the hope that a vaccine might be on the horizon any time soon.
Instead, Oddisee emotively captures that earlier period of fear and uncertainty through five recorded conversations with family and close friends that resonate less like disposable skits and more like oral histories: His father wonders just how many of his circle had already caught COVID way back in January; a friend talks about trying to track down masks; and a call with Oddisee's grandmother begins by making sure she's stocked for food. Smartly, these shorts act as prompts for the songs that follow, with Oddisee wondering "Is it recess or recession?" on the shuffling disco-infused opening cut "The Cure," and ultimately pondering escapism from it all on closer "Go To Mars." Consider Odd Cure a remarkably humanistic take on a global crisis, set to an irrepressibly soulful backdrop.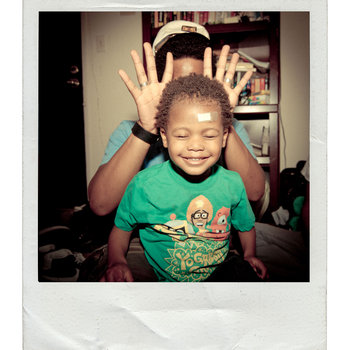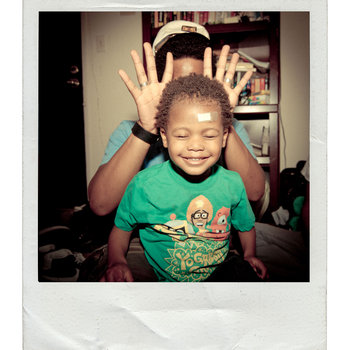 Merch for this release:
Vinyl LP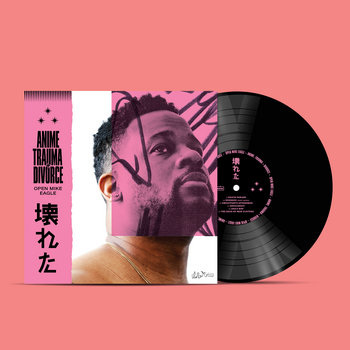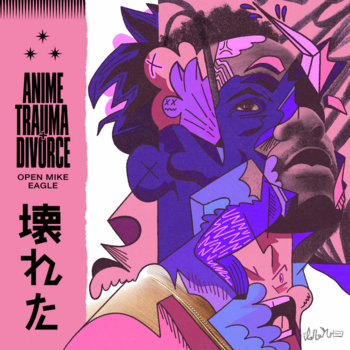 Open Mike Eagle has said that he's an exceptionally private person who doesn't usually feel comfortable sharing his inner feelings with close friends, but for Anime, Trauma And Divorce the art-rap figurehead felt the brave calling to confess the doubts, fears, and uncertainty that accompanied what he's called the worst year of his life. Initially, Eagle was writing an album that explored the relationship between power fantasies and anime characters. Then a series of personal and professional downfalls began to pile up—including the dissolution of a marriage and the cancellation of his Comedy Central TV show—and Eagle shifted to expressing his most vulnerable feelings.
Fragments of the early anime writings are still threaded throughout the album. On the mutedly gleaming "I'm A Joestar (Black Power Fantasy)" he reimagines JoJo's Bizarre Adventure recast with himself as the star—"In this chapter JoJo is African/ And it's me Mike Eagle, I'm the protagonist/ And it's set in South Central Los Angeles"—and comparing himself to the character Shinji from Neon Genesis Evangelion becomes a recurring self-deprecating defense mechanism. But the majority of Anime, Trauma And Divorce involves Eagle sounding lonesome and uncertain as he charters the emotional aftermath of a series of setbacks and disappointments. The earnest and openly hurt tone of Eagle's lyrics is amplified by the sonic slickness of the album, which was executive produced by Jacknife Lee; songs are crafted out of wistful layers of synths, gentle snare taps, and comforting bass tones. Over the last few years, hip-hop MCs have become increasingly comfortable with throwing off the traditional cloak of invincibility in favor of allowing themselves to sound vulnerable—but no one discarded their armor as poignantly as Open Mike Eagle in 2020.
Merch for this release:
Vinyl LP, Cassette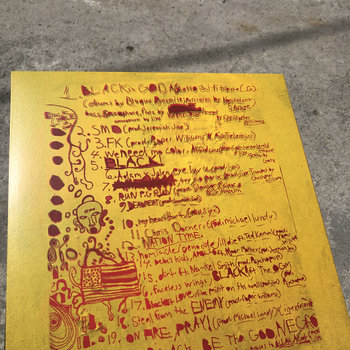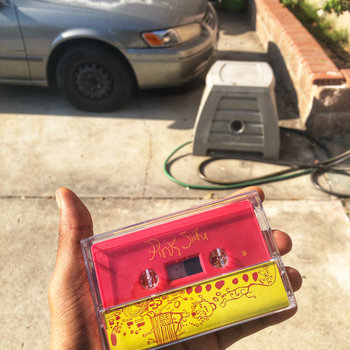 Pink Siifu's NEGRO channels the energized anger and politicized rage that hip-hop at times seems to have left in its golden age. Released in April, the majority of the album filters Siifu's emotions through a dynamic of distortion: Opener "BLACKisGod, A ghetto-sci-fi tribute(_G)" is dedicated to departed L.A. beat scene figurehead Ras G, and jolts the project into action with a free-jazz fanfare of screeching brass; "run pig run" is fueled by a mantra that strikes back at racist police; and "homicide/genocide/ill die" maxes out the recording levels in brutal fashion, the track eventually decomposing into shards of fractured noise and interference.
Grinding guitars that aggressively gear up and down power much of the production across NEGRO, but subtle pockets of the record explore themes of exhaustion and the search for a small moment of serenity, if not full sanctuary. "They treat me like I'm wasting away/ I know I'm worth more than they pay," pleads Siifu over a cushion of keys on "Nation Tyme," the MC's voice distilled to a slurry granular groan, as if the effort to speak is simply physically too much. By the time the album ends, Siifu's early wrath and frustration has shifted into something altogether more plaintive, as he hushes his voice to introduce "Black Be That God, NEGRO.(wisdom.cipher)" and embraces a '70s soul sample to implore, "You don't understand, what more can we bare?/ Seen tears shed skin through the lead/ Convos with the dead/ Money come and go, remember that."
Merch for this release:
Vinyl LP
Released in late-April, the spiritually-nourishing Innocent Country 2 furthers the creative bond that MC Quelle Chris and Los Angeles-based producer Chris Keys have forged together. Across the album, Keys proves himself a master at knowing how a deftly looped piano refrain or a coy chord change can convey bittersweet feelings ("OUTRO/Honest), conjure a sense of tranquil serenity ("MAKE IT BETTER"), or drum up nostalgia ("LIVING HAPPY"—a song whose hook involves a roll call of vintage dances).
As an MC, Quelle Chris's nasal-intoned timbre makes him sound laid-back and conversational, but his lyrics continually reward deeper exposition. "Well in my younger days it used to be a drag/ Odd ball out old RPGs and Apple Jacks/ Still to this day own outfits that ain't got to match," he relays on "HORIZON," artfully weaving together a nod to The Pharcyde with his own formative days, before elegantly linking the past to the present: "Been running from since them brick Nokias was in/ Been catching messages from the ancestors—said don't set yourself to repeat, repeat." A smattering of guest vocalists are studded throughout the album—including Earl Sweatshirt, Denmark Vessey and Homeboy Sandman (whose own Don't Feed The Monster benefits from Quelle's behind-the-boards work)—but the soul of Innocent Country II comes from the utterly convincing musical unity between the producer and rapper.
Merch for this release:
Vinyl LP
Formally, ShrapKnel consists of the New York-based MC PremRock and his Philadelphia-residing rhyme partner Curly Castro. But the duo's self-titled debut album, which dropped in March, is also a statement of strength about the growing creative alliance forming between the Wrecking Crew collective both rappers belong to (alongside Zilla Rocca and Small Professor) and Brooklyn-based billy woods' Backwoodz Studioz label. From the latter camp, it's woods's ally in Armand Hammer, ELUCID, who commandeers production across ShrapKnel, sculpting a series of shapeshifting beats that delight in fusing together thundering drums with noise-style waves of disorienting ambiance. Extra fortification comes courtesy of Backwoodz's in-house studio wizard, Wille Green, who blesses the project with his executive producer's touch.
In full flow, the ShrapKnel experience resembles Blade Runner relocated to Brooklyn's Flatbush Avenue, with sci-fi stylings transported to a hectic grit-sodden realm. Graphic novels also enter the mix on the piano-powered "Dumile High," which features Castro name-checking a litany of vintage characters before PremRock strings together multiple rap references for his closing verse, while guest MC CASTLE brings his thunderous presence to the avant-garde era-hopping reminisce session "'86 To '96, Probably." Simultaneously booksmart and brutal, ShrapKnel is the energized sound of being studiously schooled in the past while remaining progressively open-minded.