BEST FIELD RECORDINGS
The Best Field Recordings on Bandcamp: March 2023
By Matthew Blackwell · March 28, 2023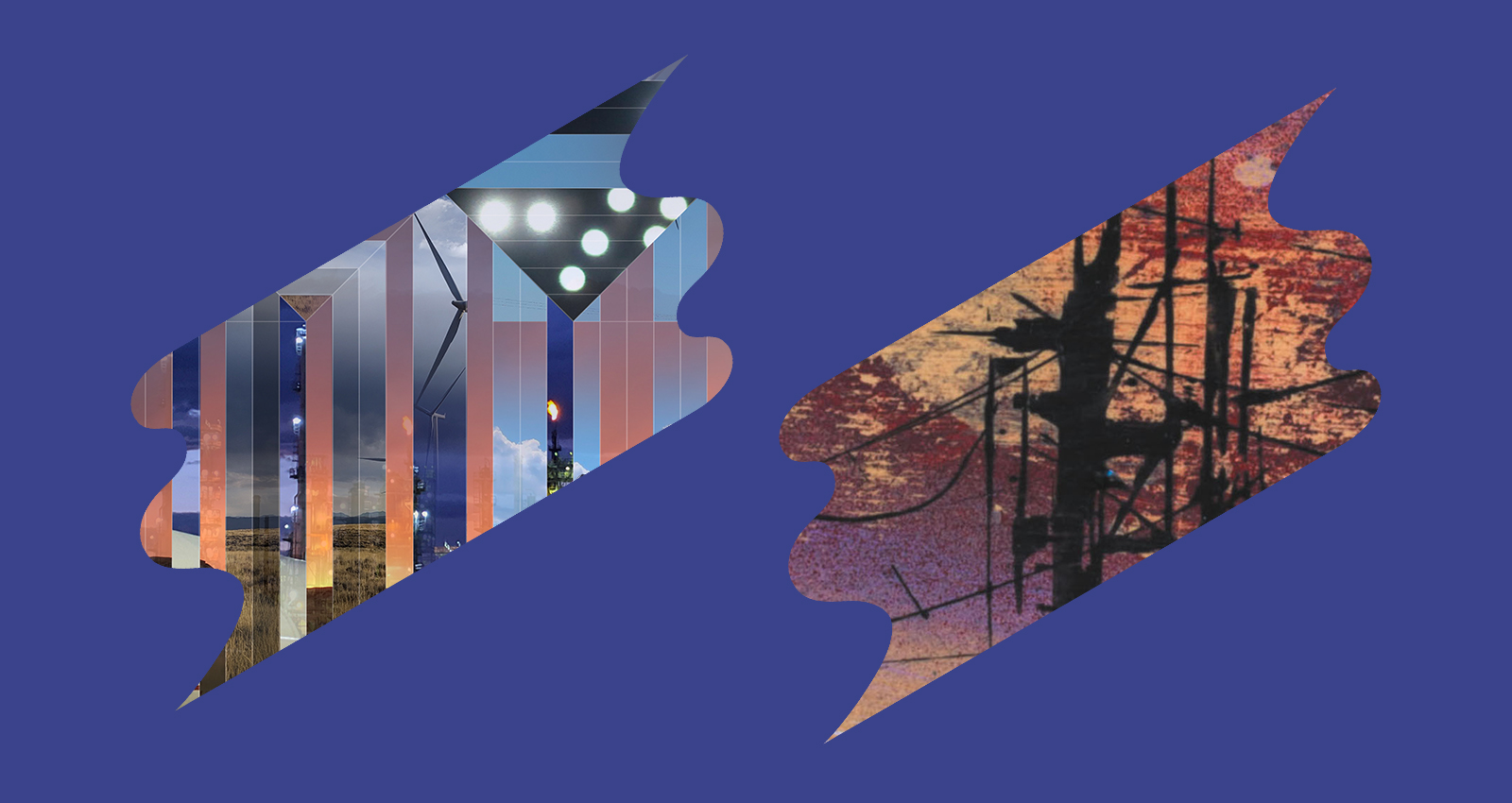 Bandcamp hosts an amazing array of field recordings from around the world, made by musicians and sound artists as well as professional field recordists. In this column, we highlight the best sounds recorded outside the studio and released in February and March. This month's installment features recordings from the polar ice caps and an active volcano; from Balinese temples and English schoolyards; from the prairies of Wyoming and the parks of Paris.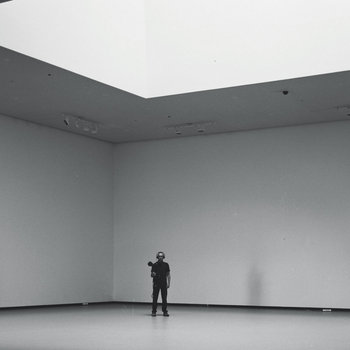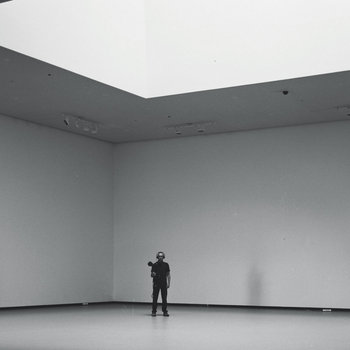 Merch for this release:
Compact Disc (CD)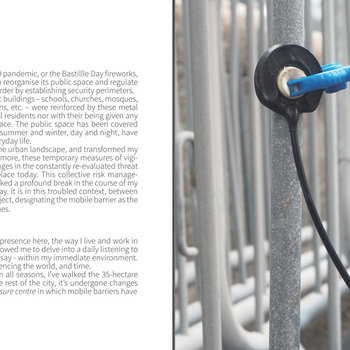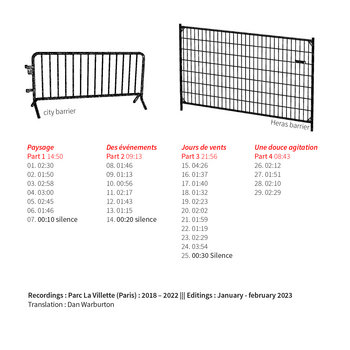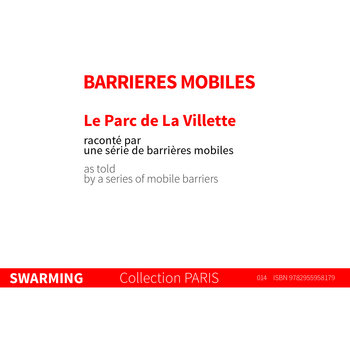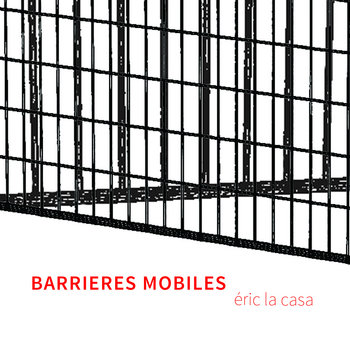 Éric La Casa has frequently focused on the fascinating qualities of the more mundane sounds of Paris. On Barri​è​res Mobiles, he turns his attention to a relatively recent feature of Parisian daily life: the mobile barriers that were erected in response to the November 2015 terrorist attacks. "The public space has been covered with these barriers, which, over the last decade, summer and winter, day and night, have become the symbols of low-noise security in everyday life," La Casa writes. For this album, he set about "hearing how these objects themselves perceive the city" by attaching contact mics to the barriers to record the sounds produced by their movement. Huge resonant echoes dominate the soundscape as wind makes the steel structures shake, but we also hear the noises of the city from a distance—children playing, people talking, hurried footsteps—as if eavesdropping on a lively scene from inside a rattling cage.
Carl Michael von Hausswolff & Chandra Shukla
Travelogue [Bali]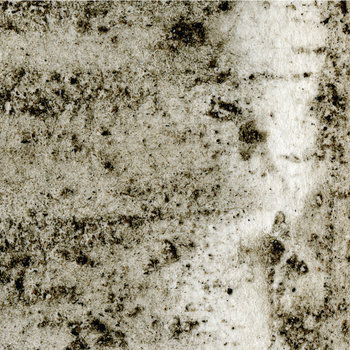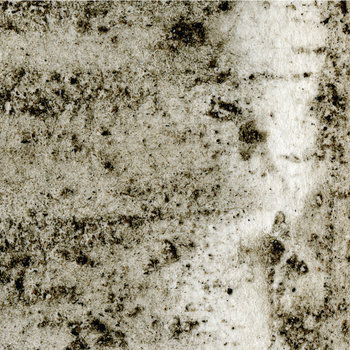 Merch for this release:
Compact Disc (CD)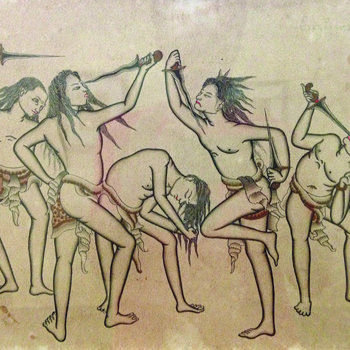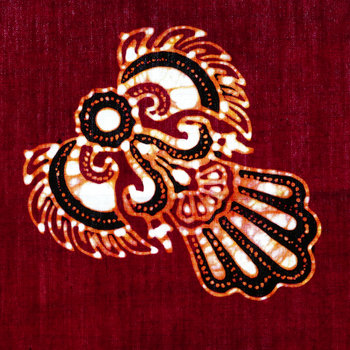 Travelogue [Bali] is the second installment in Carl Michael von Hausswolff and Chandra Shukla's series of audio diaries, following their previous entry from Nepal. In February 2020, the duo met in Indonesia to record their trip through the temples, beaches, mountains, and parks of Bali. Over nine days, von Hausswolff and Shukla visited landmarks around the island including the Kelingking Beach, Puri Saren Agung (Ubud Palace), and Mandala Suci Wenara Wana (Sacred Monkey Forest Sanctuary). They recorded a gamelan orchestra, a Melukat purification ritual at Pura Tirta Empul Tampaksiring, and a Kecak dance—a ceremony consisting of upwards of fifty men chanting in polyrhythm to reenact a tale from the Ramayana Saga—at Uluwatu Temple. But be warned: this is not a documentary representation, as Hausswolff and Shukla edit the pieces and add reverb and delay to unreal effect for a result that's akin to the soundtrack to a fever dream.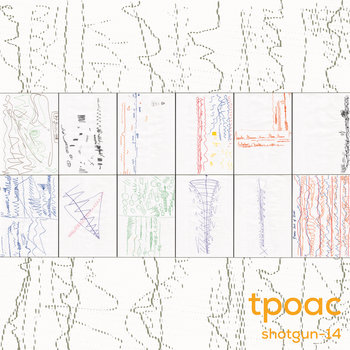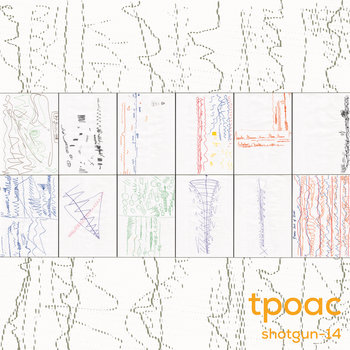 TPOAC stands for Ten Pupils of Abbey College, a group of students from a secondary school in Ramsey, England, participating in a local arts and heritage festival. For their contribution to the festival, the group of teens were given microphones and allowed to record around their campus. The results exhibit the excitement of exploring one's surroundings in a new way. Though the raw materials here are everyday sounds, TPOAC edit them into songlike structures. On tracks like "The Break" and "Help," crunching twigs and insect chirps are juxtaposed with a pounding beat to create compelling musique concrète compositions, demonstrating how much one can do with some basic equipment and a lot of creativity.
Merch for this release:
Compact Disc (CD)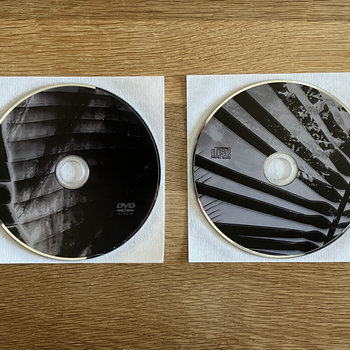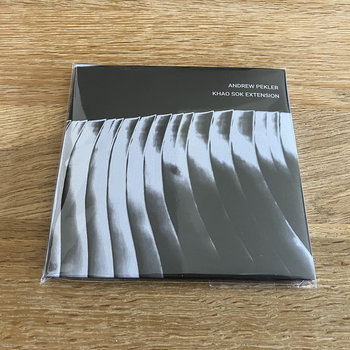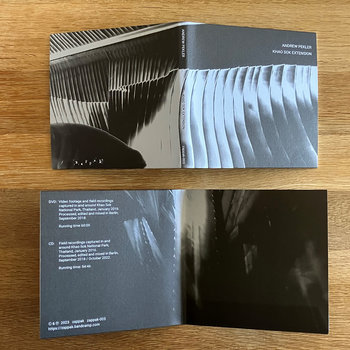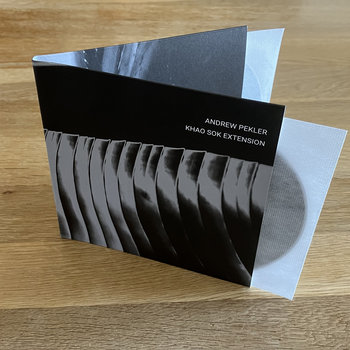 Andrew Pekler visited Thailand's Khao Sok National Park in 2016, where he made field recordings for his album Tristes Tropiques. Khao Sok Extension is an audiovisual presentation consisting of edited recordings from that trip alongside extremely stark, minimalist images of flora and fauna from the park. While the sounds on the album are usually identifiable, they are processed, layered, and time-stretched enough to take on a strange, dreamlike quality. The result is simultaneously immersive and confounding, like being lost in a magnificently flourishing jungle.
Cities and Memory gathers field recordings from around the world that are uploaded by professional and amateur recordists—over 1,000 and counting—and then remixed and used in compositions by musicians. Their Polar Sounds project is a partnership with the Helmholtz Institute for Functional Marine Biodiversity and the Alfred Wegener Institute, two scientific research organizations that have used hydrophones to record sounds of animals, humans, and ice at the poles. The raw recordings, which can be downloaded as bonus tracks, reveal the alien sound world of the polar ice caps. Polar Sounds features 13 artists who have incorporated these strange sonic phenomena into their songs. Hossam Hilal's "Hoot" deploys the oddly percussive call of the minke whale in its driving rhythm, while Christopher Adler incorporates the eerie wails of the Ross seal into a melancholy ambient track. "Acoustic information is really important for establishing things like breeding patterns, migration, and the impact of human-made noise," Cities and Memory founder Stuart Fowkes told the BBC. "By presenting it in this context, we're hoping that it will move beyond the scientific community and allow more people to access this information, listen to these sounds, and think about the issues behind it."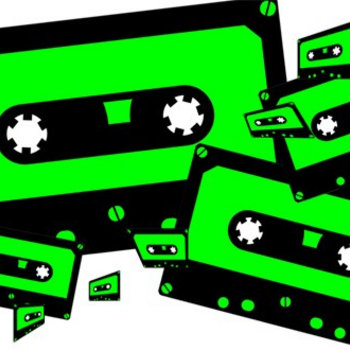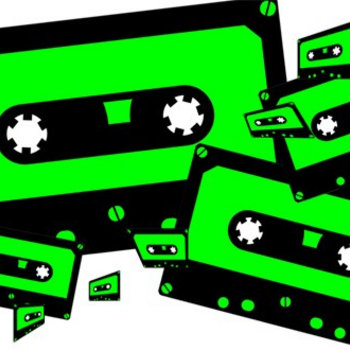 Nicola Di Croce studies the "atmosphere" of his recording locales, or "the intensity emerging from the relations between bodies and the environment." His goal is not to simply document the sounds of a place, but the affective and psychosomatic effects that those sounds can have on the listener. "Why is this the right place, the right moment to record?" he asks in the liner notes. "In such a decision lies the magic of field recording practice, where the recording itself becomes more than a documentation of the sonic environment by turning into the manifestation of the personal relationship emerging between the listener and the environment." Affects and aesthetic speculations includes recordings from Italy, Portugal, and Iceland, ranging from cities to countryside to docks. Di Croce's framing invites us to interrogate our emotional responses to each, from the uneasiness inspired by the squeaking and grinding of "quintinio sella" to the peace that accompanies the birdsong on "carbonera e altre isole." We're invited to practice this awareness in our daily lives as well, paying closer attention to the effects of our sonic atmosphere on our everyday lives.
Francesco Fabris and Ben Frost
Vakning
Merch for this release:
Vinyl LP
Francesco Fabris and Ben Frost happened to be in the right place at the right time to record the Fagradalsfjall volcano when it erupted outside of Reykjavik, Iceland, in March 2021. Both artists were at home in the city, locked down due to COVID-19 restrictions—Frost could even see the lava flow from his house. They each recorded the once-in-a-lifetime event independently, Frost during the busy daylight hours, bustling with spectators, scientists, helicopters, and police sirens, and Fabris during the quiet nights with an underground Geofón microphone. Between the two of them, they realized they had the material for an utterly unique record. Some tracks, like "Gas Warning," document the chaos of crowds, wind, and warning signals, while others focus on the volcano itself. "Walking Like A Royal Snake Down The Mountain Towards The Sea" sounds like an avalanche of broken glass, while "New Shield Loop" captures the ambience of the newly settled magmatic landscape.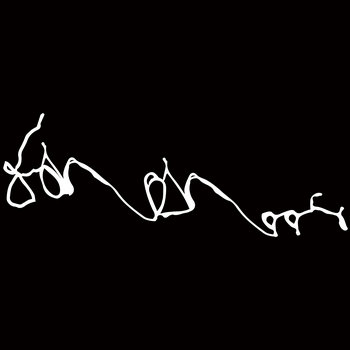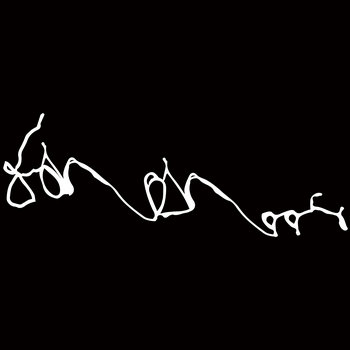 Merch for this release:
Vinyl LP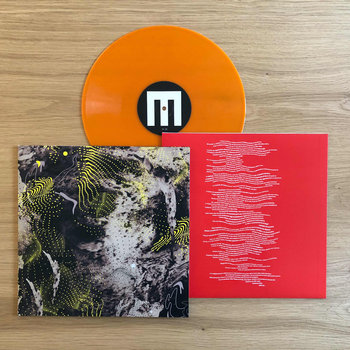 In 2021, Giovanni Lami was artist-in-residence in Cotignola, Italy, tasked with contributing to a planned sound archive of the town. Monumento Fiume ("Monument River") consists of two long sound collages made from the recordings Lami made for the project. "M" is a tense, creeping piece full of percussive elements, while "F" is a gentler, more melodic meditation. Together, they are remarkable for their musicality, as if Lami had in mind a composition that could only be realized by way of these specific sounds. It's not often that a field recording is transformed into a beautiful harmony, but that happens several times here.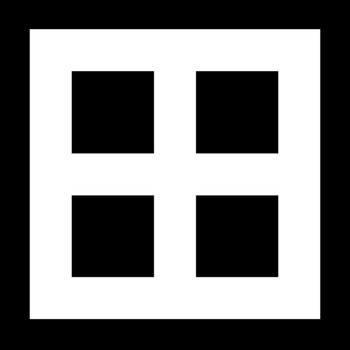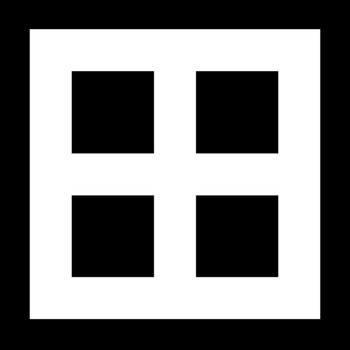 Merch for this release:
Compact Disc (CD)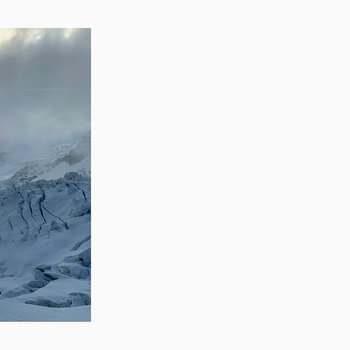 Atmospheres and Disturbances begins in silence. Gradually, a breeze picks up as if a thunderstorm is on the way. For the first half of the 15-minute opener "Wind," it may be unclear why Philip Samartzis needed to travel 3,500 meters above sea level to the High-Altitude Research Station at Jungfraujoch in the Swiss Alps to record such benign weather. By the end of the track, though, the full power of nature is on full display as wind, rain, and hail clatter on the metal exterior of the research center. Samartzis used a variety of microphones to record the effects of increased temperatures on the area's snow and ice, but the human element—a distant train whistle, the hum of machinery, windchimes—is just as fascinating here, as it testifies to the incursion of anthropogenic sound into even such a remote environment. The result is a dramatic narrative of survival in extremely harsh conditions, of human settlements in a tense detente with an unforgiving alpine climate.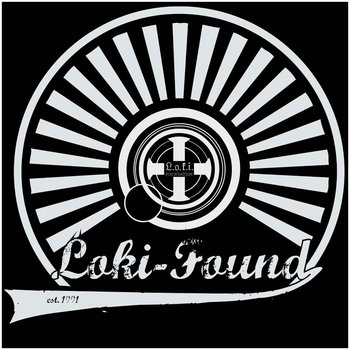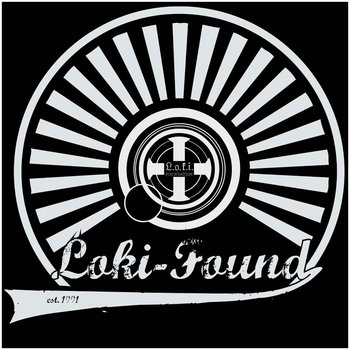 Merch for this release:
Compact Disc (CD)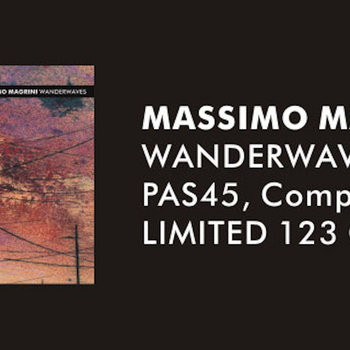 We are surrounded by sounds we cannot hear. Electromagnetic fields are silent to the human ear, but are constantly being emitted by electronic devices. Massimo Magrini walked through Lucca and Pisa, Italy with a specialized microphone capable of picking up these frequencies and making them audible. Later, he returned to his recordings and rearranged them into Wanderwaves without adding any outside sound sources. Not that he would need them—the tracks here are already interesting enough, and at times quite musical, full of buzzing, humming static that comes in every variety of rhythm and tone.
Wyoming produces more than three times as much coal as any other state, yet it is also one of the most important areas in the U.S. for wind energy and carbon capture. In 2019, John Atkinson (formerly of Aa) traveled through the state recording coal mines, refineries, and wind turbines along with bison and other wildlife. He then mapped these sounds onto MIDI controllers and improvised the loose structures that would become Energy Fields. By analyzing the frequencies of his recordings, he could create pitch structures for these songs, which he later edited layer by layer into dense collages. The tracks here range from ominous and haunting, as in the scraping and clanking "Black Thunder," to peaceful and drifting, as in the sparkling and shimmering "Casper," evoking both the slow environmental catastrophe and the hope for renewal that prairies of Wyoming represent.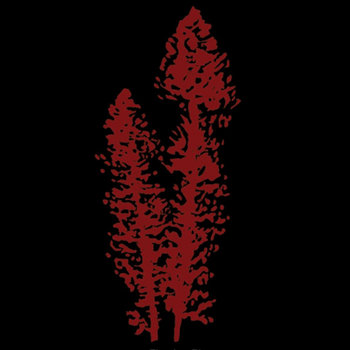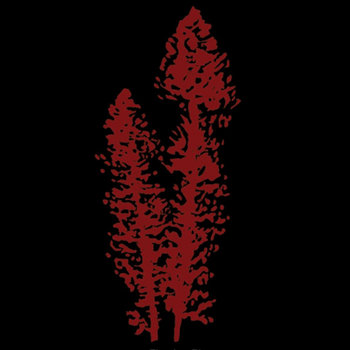 Merch for this release:
Compact Disc (CD)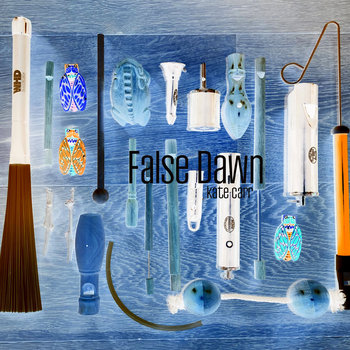 False Dawn is not a field recording itself, but rather an investigation into one of the most frequent tropes in field recording. The dawn chorus is the period in the early morning when birds and other wildlife awaken and begin to call. This is often the best time to record a rich, dynamic variety of nature sounds, making it one of the most common subjects for both amateurs and professionals. Field recordist and sound artist Kate Carr interrogates what we expect from such recordings, troubling the distinction between natural and artificial by recreating a dawn chorus from bird calls, whistles, rattles, and squeaky toys. Carr is a veteran at recording dawn choruses, and knows how to make a convincing simulation full of rustling, splashing, chittering, and chirping—just as invigorating as an early morning in the forest (if a bit more uncanny).