BEST EXPERIMENTAL
The Best Experimental Music on Bandcamp: September 2021
By Marc Masters · October 05, 2021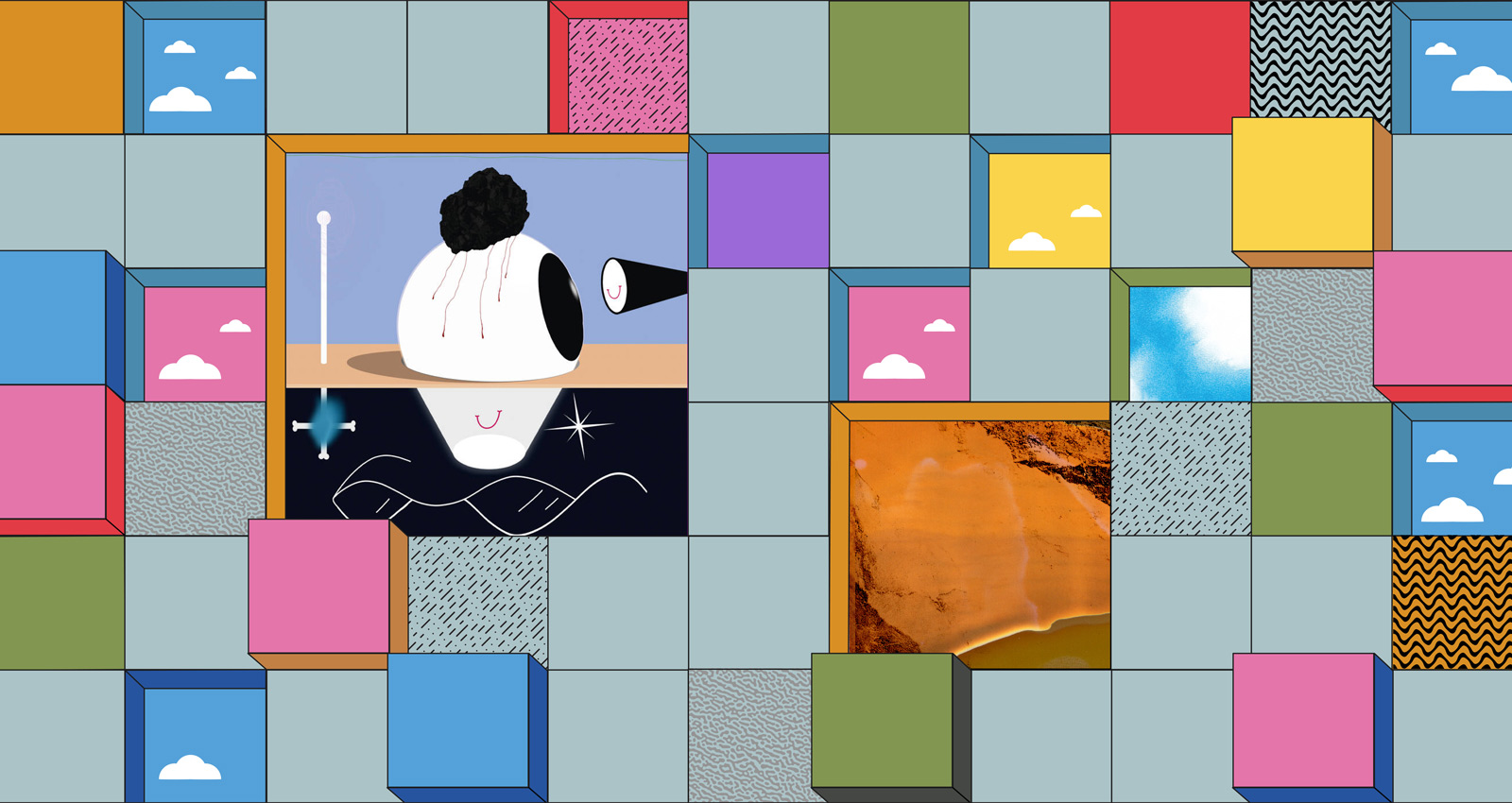 All kinds of experimental music can be found on Bandcamp: free jazz, avant-rock, dense noise, outer-limits electronics, deconstructed folk, abstract spoken word, and so much more. If an artist is trying something new with an established form or inventing a new one completely, there's a good chance they're doing it on Bandcamp. Each month, Marc Masters picks some of the best releases from across this wide, exploratory spectrum. September's selection includes bathtub-plug drum solos, South Side Chicago soundwalks, modular synth impressions, and magical disorderliness.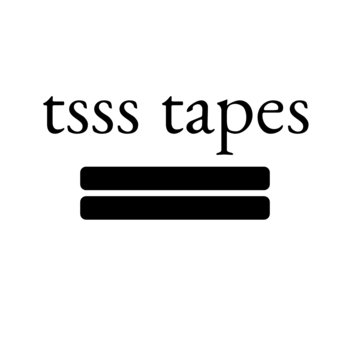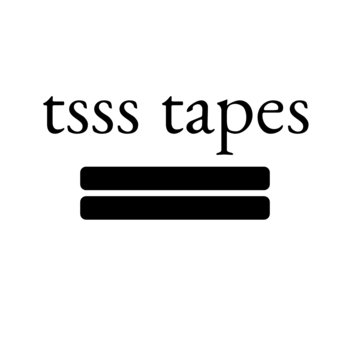 Merch for this release:
Cassette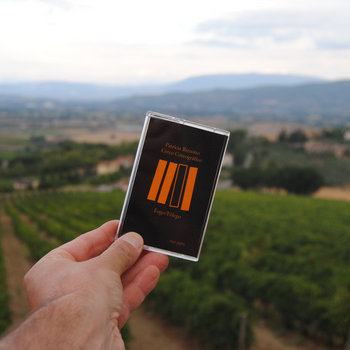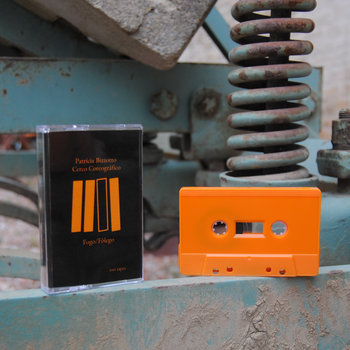 Commissioned by the dance outfit Cerco Coreogràfico, Brazilian sound artist Patrícia Bizzotto's latest work collages natural sounds with acoustic instruments, trembling electronics, and mysterious rumblings. In two side-long tracks—each exactly 13:25 in length—Fogo​/​Fôlego offers drama, levity, and pure abstraction. Some of the most compelling passages are the simplest, such as when Bizotto mixes a few ringing bells with a woman's laughter, in ways both reassuring and haunting. Elsewhere, she creates shadowy corners out of small sounds that approach silence, yet hold a lot of tension. It's hard to imagine what dance could accompany this, but that's not a shortcoming; Bizotto has made music that could inspire infinite movement.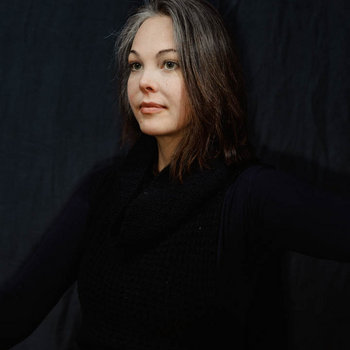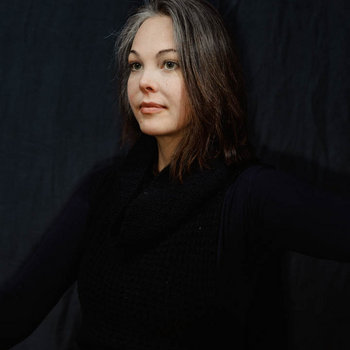 The discography of Chicago sound artist Olivia Block stretches back to the late 1990s, but her latest work, part of the Longform Editions series, is in a sense even older. For source material, Block used an '80s-era recording she found of an anonymous man talking about his father's death. She mixes that tape with field recordings and other samples, creating a kind of life-and-death pastiche somewhere between the natural world and the great beyond. The man's speech is rarely clear; even when legible, it's blurry enough to work better as sound than sense. More blunt is a surprising shift about two-thirds of the way in, when Block works in an orchestral movement, an emotional moment that's also a comment on whether music can capture complicated feelings. Fortunately, it doesn't have to: in Block's hands, pieces like October, 1984 become their own complex reality.
Nina Dante + Bethany Younge
Lizard Tongue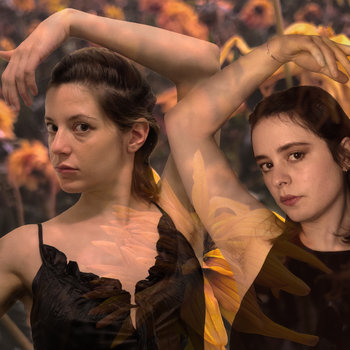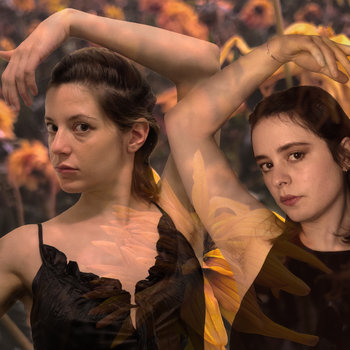 Merch for this release:
Compact Disc (CD)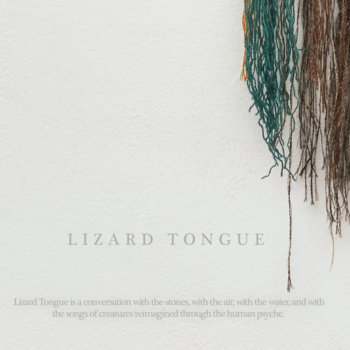 The weedy world of Nina Dante and Bethany Younge's Lizard Tongue sounds like field recordings translated into cartoons. There are all kinds of environmental sounds in these seven tracks, as the New York-based duo rattle wood, shake rocks, crack branches, and stretch their own voices, but it all sounds more fantastical than natural. The pair's exhilarating pace of ideas are like a technicolor daydream, with pops and huffs and screeches coming at you like shooting stars in a 3D planetarium. This music isn't just about humor; all types of emotions are conjured along the way. But Dante and Young bring an unpredictable playfulness to even the scariest parts, making Lizard Tongue the kind of wild ride that always lands safely.
Merch for this release:
Vinyl LP,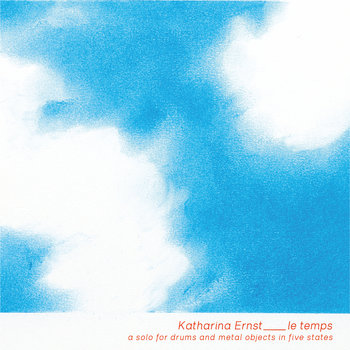 Austrian drummer Katharina Erst uses lots of tools—including bicycle bells and bathtub plugs—on her solo album le temps, and lots of styles too, from hypnotic repetition to unmappable improvisation. But what makes her five tracks—or "states," as she calls them—hang together is the focus she brings to each. Ostensibly disparate pieces like the six-minute "début," a rhythmic jazz-worthy workout, and the 47-second "brisé," a quick series of muted cymbal strikes, are both imbued with similarly thorough care and energy. My favorite parts of le temps are the most subtle, like the slow, near-militaristic tom hits in "vague." But the entire album is so busy that dividing it into moments is a bit like trying to parse infinity.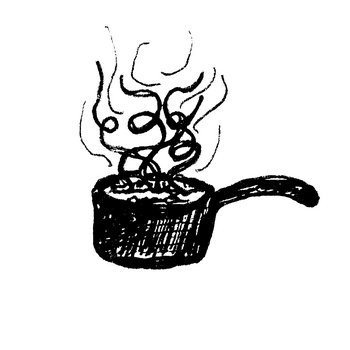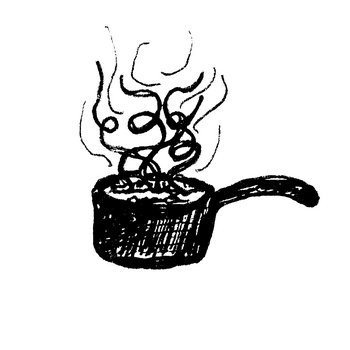 Merch for this release:
Vinyl LP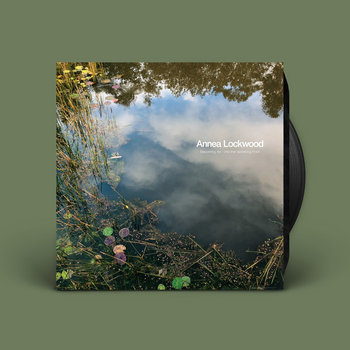 Legendary composer and sound artist Annea Lockwood continues to make vital music into her ninth decade on the planet. Her latest work demonstrates how her approach remains so fertile for collaboration. On the album's A side, "Becoming Air," she works with trumpet player Nate Wooley to achieve "disorderliness…in its magical sense of allowing something outside of you to unfold in its own way," Lockwood states in the record's liner notes. Over 20 minutes, Wooley's breaths and bursts are disrupted by Lockwood's manipulations to create music that resists categorization. On side B, Lockwood converses with New York ensemble Yarn/Wire in reaction to news of global insect species loss, mimicking nature sounds and submerging tones into subliminal territories. Both pieces contain so many different shifts that they elude description, unlocking a realm to which Lockwood seems to own the only key.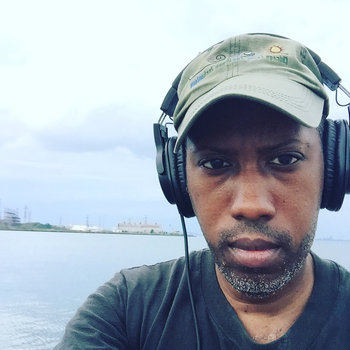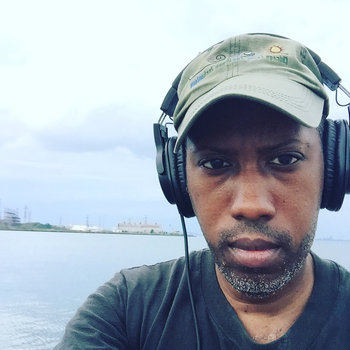 Merch for this release:
Cassette, Compact Disc (CD)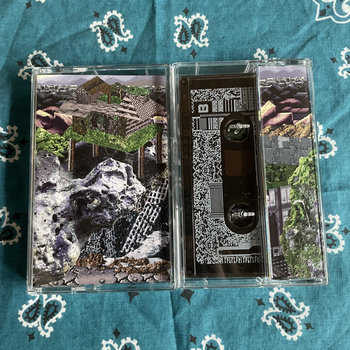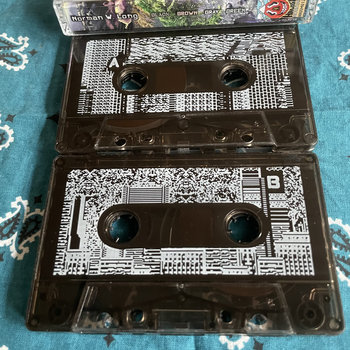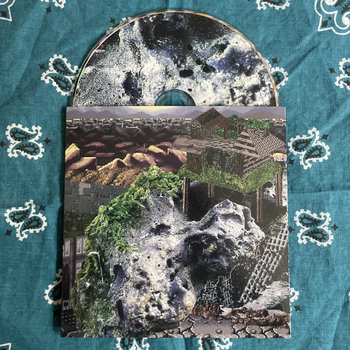 A few years ago, a nature trail opened in the Southeast neighborhood of Chicago where sound artist Norman W. Long lives. He planned on leading soundwalks (in which he and fellow artist Sara Zalek take people on listening tours of outdoor environments) there, but due to COVID-related lockdown orders, the most he could do was walk by himself. He recorded these walks for his latest tape, BLACK BROWN GRAY GREEN. It opens with an aurally-immersive 20-minute track called "SOUTHEAST LIVE 2019," reflecting an area filled with housing, factories, and abandoned space. The rest of the tape is more specific, with tracks like "Marsh Filter" and "Recovering Landscape Community" serving as both a document and a meditation on the human disruption of nature. It's a lot to take in, but Long is a master at absorbing the world and delivering something just as big in return.
Merch for this release:
Cassette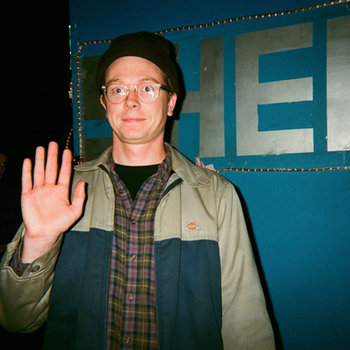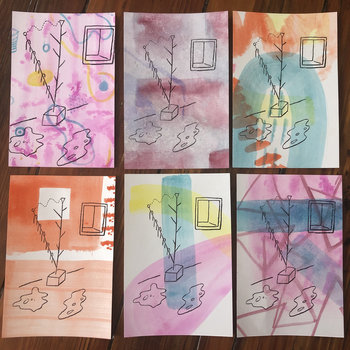 The new solo work by Philadelphia guitarist Mike Quigley begins warmly, with a somber title track that doesn't signal how dense and unsettling the album will eventually become. Over the next three pieces, Quigley creates guitar paintings filled with little spikes and subtle abrasions, culminating in "Problem Domain," a multi-layered web of feedback and distortion that seems to ring in its own ears. Interestingly, the meditative aspect of the album's first track courses through Quigley's noisier moments, much the way Fennesz imbues even his toughest passages with a sense of undulating calm. By the time Strange Gain is over, it has achieved an altered state, a liminal plateau where Quigely's many-hued sounds continue to echo.
Merch for this release:
Vinyl LP
The first solo album by Sarah Terral—aka France's Clément Vercelletto—was made with a small modular synth, resulting in a kind of hermetic intimacy. But Vercelleto also finds a lot of variety in his instrument, creating a wide range of song structures and impressionistic tone-poems. Some of Le ménisque original has the feel of space-age synth music, but many parts explore ideas and forms that aren't bound solely to modular synth. Tracks like "L'eau fraiche" and "La visitation" forge environments out of just a handful of sonic events. There's some humor here too: the ticking-clock beat of "La volonté" adds absurdist whirrs and chimes that make it, like much of Le ménisque original, feel both serious and light-hearted.
Merch for this release:
Cassette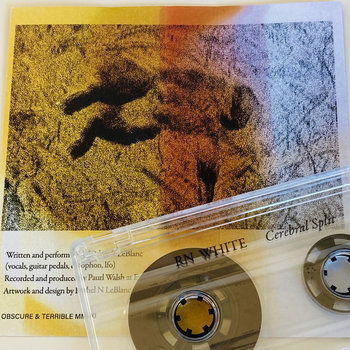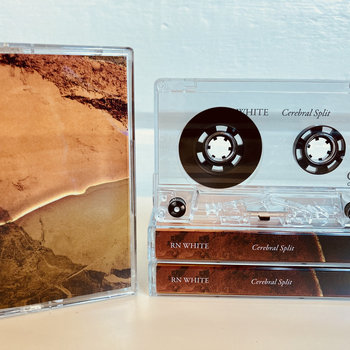 The noises used by RN White, aka Seattle musician Rachel N. LeBlanc, aren't all that out of the ordinary. Neither is the way she uses them: the three tracks on Cerebral Split build simple sounds into drone-like waves. This makes it all the more impressive that LeBlanc has created something so compelling from these simple building blocks. The strongest piece, 12-minute opener "The Meeting", starts from a far distance, then slowly moves forward until everything is covered in dust, smoke, and thick aural ooze. It's the kind of piece where one's own perception lags a little behind, such that LeBlanc has shifted gears perhaps before you realize things have even changed. A similar effect comes from the rest of Cerebral Split, especially during "Accord," a warped cycle of eroding noise, and a fitting way to end an album that continually sneaks up on you.