BEST EXPERIMENTAL
The Best Experimental Music on Bandcamp: November 2019
By Marc Masters · November 25, 2019
All kinds of experimental music can be found on Bandcamp: free jazz, avant-rock, dense noise, outer-limits electronics, deconstructed folk, abstract spoken word, and so much more. If an artist is trying something new with an established form or inventing a new one completely, there's a good chance they're doing it on Bandcamp. Each month, Marc Masters picks some of the best releases from across this wide, exploratory spectrum. November's selection includes desolate ambience, glockenspiel improvisations, AM radio tunings, and soundtracks for mythical islands.
---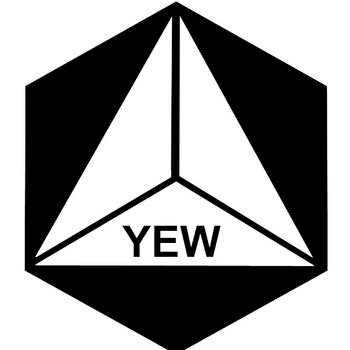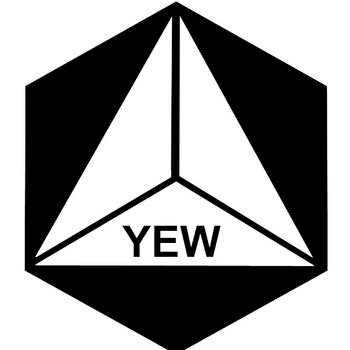 Merch for this release:
Compact Disc (CD)
The work of Kyle Eyre Clyd (aka Alabama-based sound artist Kyle Kessler) is enticingly elusive. Though her soundscapes have lots of dynamic range, it feels like one should always be listening very close to the speakers, focused on the tiny shifts of tone and volume in Clyd's abstract essays. As she puts it, Eggshell is "an occasion to eavesdrop, to ogle with the ears," and her music certainly encourages you to treat listening like detective work. Throughout Eggshell, the lines between sound and silence, meaning and mystery, and intention and chance don't blur so much as they move and shake—one track is called "Homage To Vibrating Boundaries," in accordance with Clyd's busy mind.
---
Merch for this release:
Cassette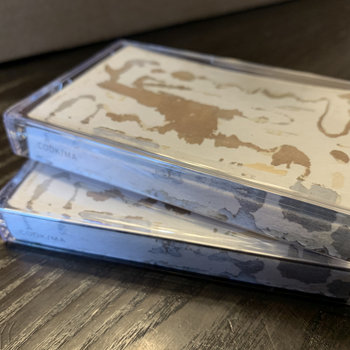 Musical improvisation might be trickiest when it's done by a duo. Neither player can hide behind the other—there's too much space to fill—yet if either gets too loud, it can kill the dialogue. Emily Cook and Dana Ma avoid those pitfalls on Cook/Ma, yet they aren't afraid to take chances either. The two sidelong pieces here offer all sorts of ebb and flow; at times Cook and Ma simultaneously retreat from center stage, only to come hurtling back at each other like basketball players attacking a jump ball. Cook's bass clarinet playing is full and dense, and when Ma cranks up his electronics to match, the pair sound more like an ensemble than a duo. But throughout Cook/Ma, their conversation is paramount, and compelling.
---
Merch for this release:
Cassette
On the first solo album under her amelia courthouse moniker, Wooden Wand's Leah Toth concocts a style of ambience that feels somehow both desolate and warm. Simple, deliberate chords reverberate through each of this tape's five tracks, augmented by small accents that make Toth's atmospheres continually expand, like time-lapse footage of clouds gathering. The shortest track, "becker," has the most notes, but the rest of ruby glass, exploits the power of patience and stillness—particularly on the masterful 17-minute closing piece "murphie 1," which uses two basic building-block tones, and Toth's gentle hums, to construct an entire sonic universe.
---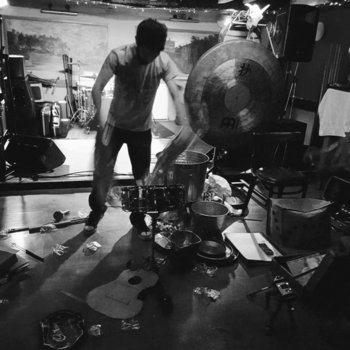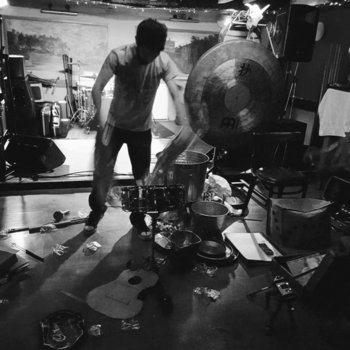 Daniel J. Gregory likes his phone; the four solo releases on this U.K. sound artist's Bandcamp page consist of recordings that he made with his mobile communication device. He usually edits those recordings with software, but in the case of Troubling Existences, everything you hear is exactly what happened when Gregory held his phone in front of his car AM radio and flipped the tuner around from channel to channel. The results are a blurry mash of reality, as if Gregory had grabbed the unending stream of news and entertainment that's always floating through the air and smeared it all across a canvas like Pollock splashing paint. Muffled voices flit in and out, but most of Troubling Existences is disorientingly abstract, suggesting that the sum of our attempts to communicate is ultimately a messy splatter.
---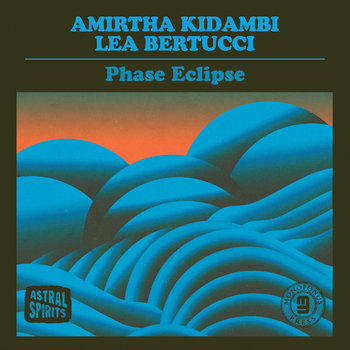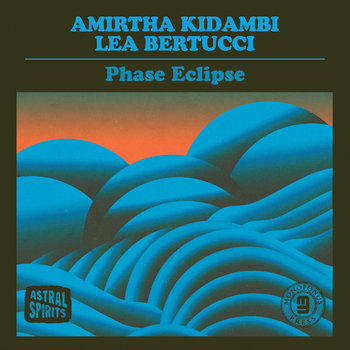 Merch for this release:
Cassette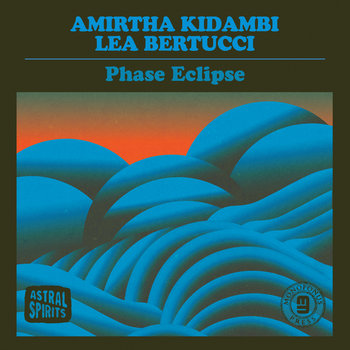 The set-up between Amirtha Kidambi and Lea Bertucci is simple enough: Kidambi makes vocal sounds while Bertucci manipulates them with tape and electronics. But the amount of things the pair can do with this dialogue feels infinite. At times, their interactions are so subtle that it feels like Kidambi's voice is simply larger than life; at other times, Bertucci pushes and pulls it to places that didn't exist until she created them. The result is somewhere between the reassuring warmth of a prayer and the dislocating jolt of psychosis. What holds it all together is the duo's ability to continually prod each other and the space around them, never letting up on the tension of their music.
---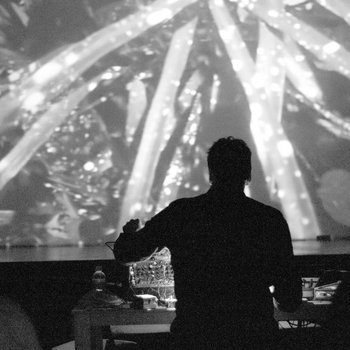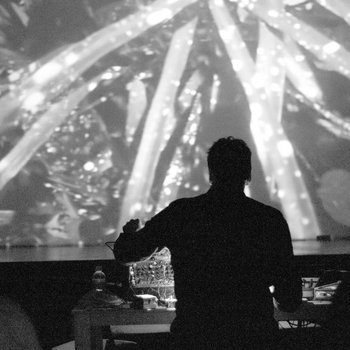 Merch for this release:
Vinyl LP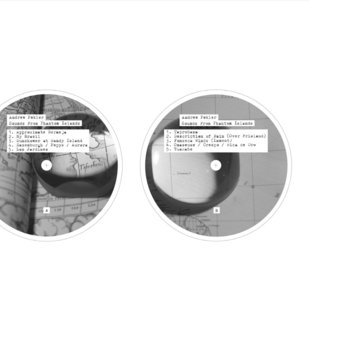 According to Berlin-based producer Andrew Pekler, phantom islands are "islands that appeared on historical maps but never actually existed." Recently, Pekler collaborated with anthropologist Stefanie Kiwi Menrath to make an online map of such islands, blessing each mythical ocean entity with a unique sonic profile. Sounds From Phantom Islands compiles and expands those Pekler works, creating an aural tour through imaginary lands. Much of the album sits somewhere between impressionistic field recordings and electronic essays, as reality and imagination interact. Listening through the connections Pekkler makes here between each piece can feel like you yourself are dreaming up the places that his music populates.
---
A couple of months ago, percussionist Mike Pride launched a new series called "12 for 40," in which he plans to release a new work every month for a year. So far each installment has focused on a specific instrument, and while his first (for drums) and second (for marimba) were both exploratory and unpredictable, his latest installment is easily the most challenging yet. It consists of two improvisations on glockenspiel, both spending lots of time in the instrument's highest register, as Pride spools out reams of trebly rings and chiming runs. Glockenspiel, October can be a bit of an ear endurance test, but the effort is richly rewarded, as Pride's ever-probing playing discovers a myriad of tone combinations that it's tough to imagine anyone else coming up with.
---
On his Bandcamp page, J. Soliday describes his process for making Music For Speech Synthesis as "real-time manual and generative manipulation of digital speech synthesizers." That sounds fascinating enough on its own, but the results are much more dizzying than technical terms could ever capture. Sounds cascade and frog-hop around Soliday's stereo space, whipping and crashing and refusing to fall into rational patterns. The digital clarity makes everything feel pointillist, as if Soliday is killing his speech synth with a thousand cuts, but the overall effect when one steps back is more like a tingly wave crashing repeatedly into a rocky shore.