BEST EXPERIMENTAL
The Best Experimental Music on Bandcamp: March 2021
By Marc Masters · March 24, 2021
All kinds of experimental music can be found on Bandcamp: free jazz, avant-rock, dense noise, outer-limits electronics, deconstructed folk, abstract spoken word, and so much more. If an artist is trying something new with an established form or inventing a new one completely, there's a good chance they're doing it on Bandcamp. Each month, Marc Masters picks some of the best releases from across this wide, exploratory spectrum. March's selection includes tactile violin improvisations; sound collages made with bowls and balls; rapid synth movements; and a probing exploration of a 2000-year-old Chinese instrument.
Merch for this release:
Compact Disc (CD)
It's unclear what instruments appear on Cashmere Spheres, but Chad M. Clark plays all of them, and that's impressive enough. It sounds like he's got guitars, horns, percussion, and a wealth of unidentifiable noise-makers cascading through the album's nine songs, each one a precise mix of energetic improvisation. Clark's approach is often pointillist, which builds momentum through small jolts and shocks. The sum is music that sprints forward even when its individual parts are patient and sparse. On the most memorable tracks, such as the rollicking "Tauca" and "Cordillera," the rushing sounds mimic Clark's fast-firing neurons, as if Cashmere Spheres is some kind of mental seismograph.
Alex Cunningham
Armor
Merch for this release:
Cassette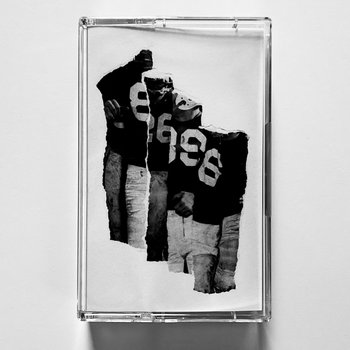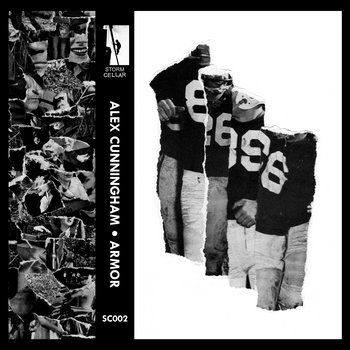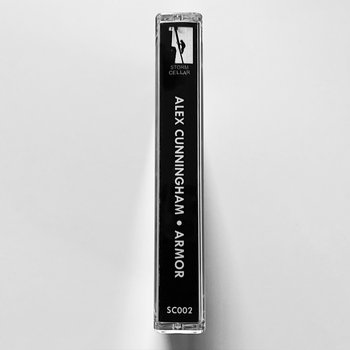 St. Louis-based musician Alex Cunningham uses every inch of his violin. On Armor, an album of six solo improvisations, he plucks the strings, taps the wood, grinds the knobs, and otherwise wrests alien sounds from his instrument. During "Warps in the Cold," he generates scraping, belching noises that resemble human breath; on "Stones" it sounds like he's poured a bag of Superballs inside his violin. Armor also contains two long pieces, the high-strung "I Saw My Devil" and the hyper-repetitive title track, in which Cunningham creates traditional sounds inside non-traditional structures. But the main thrill of Armor is the sense of possibility in Cunningham's playing, which seems capable of every sound imaginable.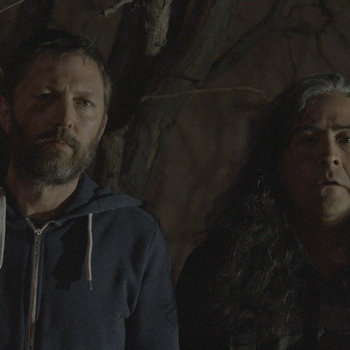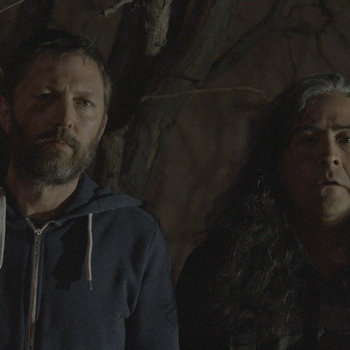 Merch for this release:
Vinyl LP, Compact Disc (CD)
The second album by Endlings, the duo of Raven Chacon and John Dieterich, is dizzyingly diverse. There's the pulsing drone of "In Us Confide," the cacophonous buzz of "Frágil," the vocal calisthenics of "Indictor," and the broken player-piano mayhem of "The Universe Cannot Be Read." But despite Endlings' insistence on never repeating, Human Form coheres simply because the duo approaches every new noise so calmly and thoughtfully. You can feel their hand behind each step, and you can also feel a hint of the odd-shaped structures of Dieterich's other band, Deerhoof. But comparing Human Form to that or any other band is a bit futile, as Endlings speak music in a language that can't really be translated.
Chloe Yu Nong Lin
Pi Sound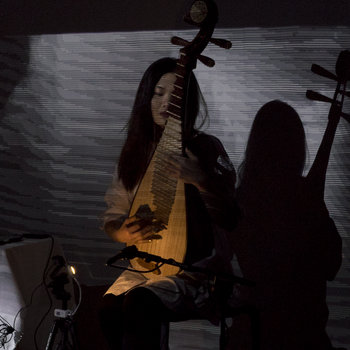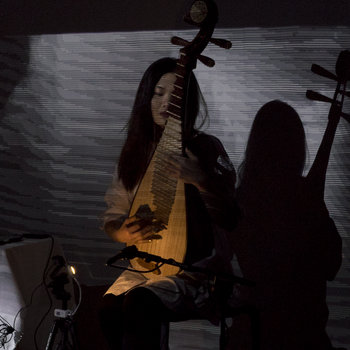 On her debut album Pi Sound, Chloe Yu Nong Lin explores the pipa, a Chinese lute whose origins date back almost 2000 years. Lin herself was born in Taipei and currently resides there, but Pi Sound was recorded at the end of a three-year stay in Chicago. She used her experiences in both places to create a distinctive approach to electro-acoustic improvisation. Using the pipa's reverberant aura, Lin makes each track sound like the shape of the room it was played in. But even with that near-cinematic atmosphere, these pieces feel present and immediate; during the rattling "Between" and the chiming "Still in the Ghost Mouth," you can practically touch Lin's strings. In the process, she finds emotional resonances that reach beyond the specific tones of her instrument.
Stephanie Cheng Smith
Forms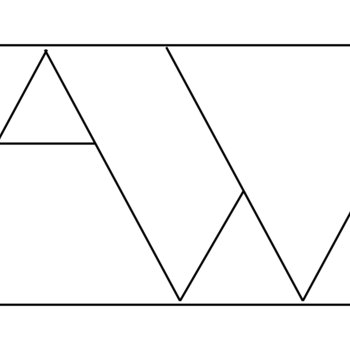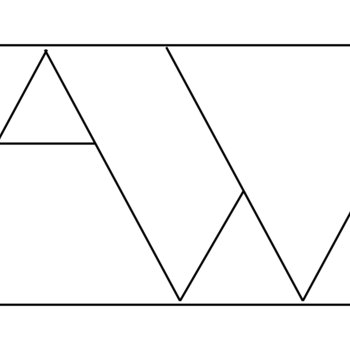 Merch for this release:
Compact Disc (CD)
The two side-long pieces on L.A.-based musician Stephanie Cheng Smith's latest album Forms are called "Bird" and "Fish," and they are certainly members of different species. The former was created using "b-z-bowls," hanging instruments which Smith vibrates and places objects such as balls and beads into. She begins with a quickly-paced rattle and builds from there, eventually creating a mountain of static. "Fish" is calmer, as Smith mixes violin, synth, and software to create echoes that never quite become drones, then explode into sheets of noise. That climax is not far from the heights that "Bird" scales, but Smith achieves her two peaks from different angles, bending sounds towards her vision.
Merch for this release:
Cassette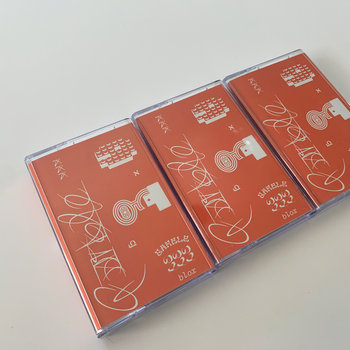 When we last heard from J. Soliday, he was manipulating speech synthesizers into sonic whirlwinds. Now he's back to using more conventional synths, but his attack on Garble Blox is still, as he puts it in the liner notes, "like following a complex Rube Goldberg machine, not so much to see whatever menial end goal the machine might have but the twists and turns along the way." Over two sidelong tracks, Soliday churns out sounds at 100 mph, then cuts them up into micro-blips. The unpredictability of Garble Blox is an instrument in itself—you'd be hard-pressed to remember two seconds of this, much less a whole track—but it's not the sole point. Soliday's manic collages are also about discovery—letting open-ended freedom be music itself, even if he's in control all the way.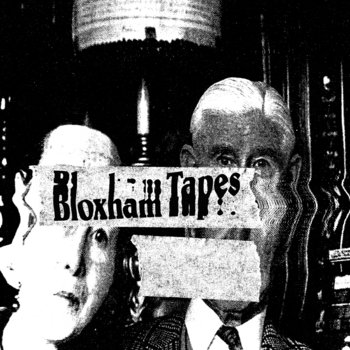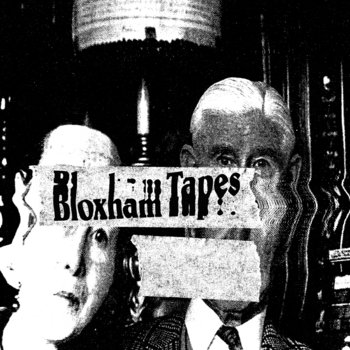 Merch for this release:
Cassette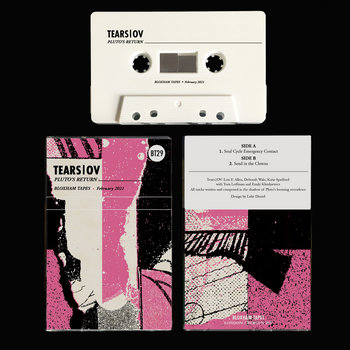 Describing the music of Tears|OV seems almost irrelevant. This trio's aural concoctions float between music and sound art; songs and collages; literal meaning and impressionistic abstraction. Their music's closest parallel is Negativland's mix of speech samples, echoing atmospheres, and brain-burrowing loops (plus lots of humor: check out how "Send in the Clowns" includes cheesy synth takes on the titular classic). But whereas Negativland usually crafts short songs, this trio of sound artist Lori E. Allen, cellist Katie Spafford, and illustrator Deborah Wale—fuse everything into one stream of consciousness, with the surreality of a vivid, but half-remembered, dream.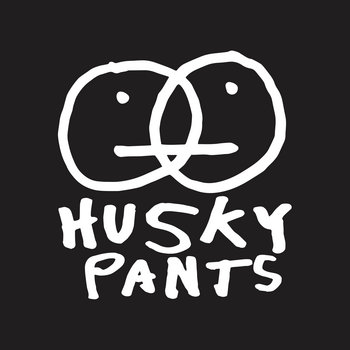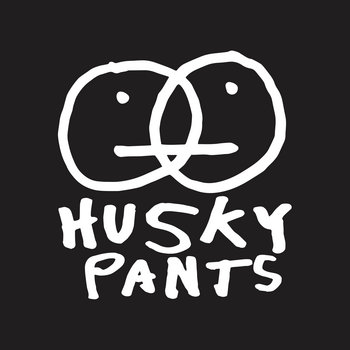 Merch for this release:
Vinyl LP
Chicago's Whisker are ostensibly a free improv band, featuring two members from another such outfit: Tiger Hatchery. But this duo's version is harder to pin down, as Ben Billington trades his drums for electronics to accompany Andrew Scott Young's bass. The two long tracks on Moon Mood are serene and thoughtful, but the way Young's active playing weaves through Billington's abstractions elevates them beyond traditional genres. It also adds a humor to the pair's spacious pieces; sometimes you can imagine the two carefully playing in front of a hushed crowd, and other times you can picture them soundtracking a Looney Tunes short. Either way, Moon Mood holds attention as well as any cartoon.