BEST EXPERIMENTAL
The Best Experimental Music on Bandcamp: August 2021
By Marc Masters · August 31, 2021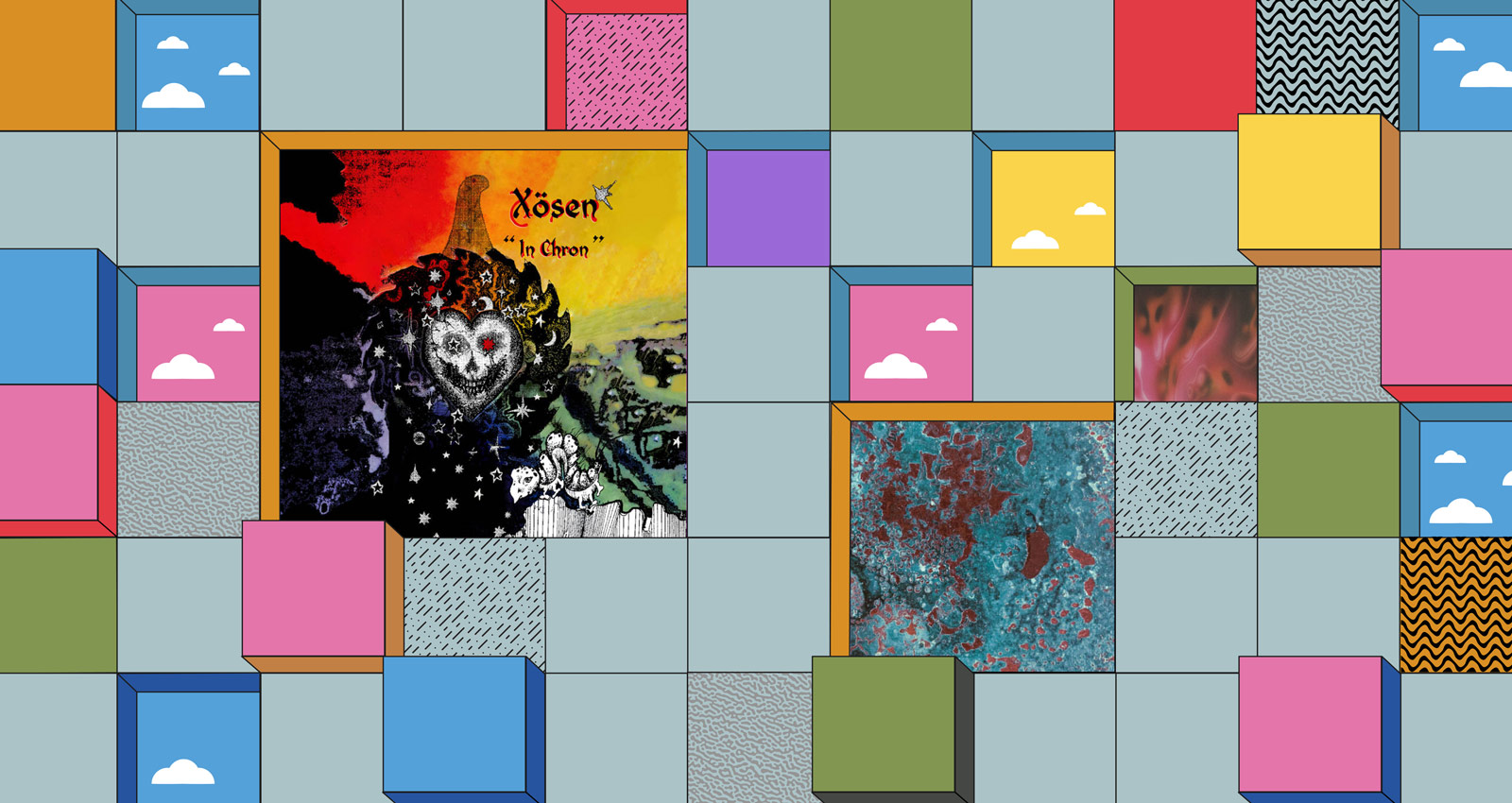 All kinds of experimental music can be found on Bandcamp: free jazz, avant-rock, dense noise, outer-limits electronics, deconstructed folk, abstract spoken word, and so much more. If an artist is trying something new with an established form or inventing a new one completely, there's a good chance they're doing it on Bandcamp. Each month, Marc Masters picks some of the best releases from across this wide, exploratory spectrum. August's selection includes damaged noise-rock, twisted culture jamming, guitar snippets stretched into long drones, and vocal improvisations infused with the traditions of a lost homeland.
Merch for this release:
T-Shirt/Apparel
It's been eight years since Australian group Cross Brothers released their last album, a live tape. Not long after that gig, they recorded a proper album, but it hasn't seen the light of day until now. Beach Scenes contains four long tracks of crashing, woozy, presumably-improvised rock damage, exploring territory close to the deconstructions of their neighbors in New Zealand, the Dead C. But Cross Brothers—actual brothers Daniel Cross and Patrick Cross on guitar, with Duncan Blachford on drums—put their own stumbling stamp on this vein of room-clearing noise. Take "Rubber Wonder Leash," which starts with a hypnotically-plodding beat then piles on curling feedback streams until the whole band seems to melt away—only for them to recover again and heavily reclaim the beat.
Merch for this release:
Cassette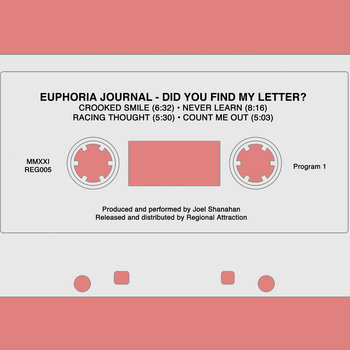 In Joel Shanahan's many projects—most prominently Golden Donna and Auscultation—he's found ways to continually tweak genres and open up the spaces in between them. Where he often gravitates toward beat-oriented music, his latest pseudonym, Euphoria Journal, is more about abstraction. The seven tracks on Did You Find My Letter? glide between drone, noise, and ambience, but none of those descriptors quite get at what he's doing. Because every piece is so dense and three-dimensional, the album feels more about texture than music, about sounds that you can almost touch. There are more tangible things to grab onto, for sure—check the pulsing bassline in "Reaching For You"—but immersion is the name of Shanahan's game here, and he's hit another home run.
Austrian musician Lukas Koening is primarily a drummer. But there's a lot more than percussion happening on his latest solo album, Buffering Synapsis, from sputtering noise to fractured circuit breaking to creepy horror-soundtrack ambience. Using electronics and pedals along with his kit, Koening lets his imagination fly, leading to fascinating juxtapositions between tracks and sometimes even inside them. Despite the stylistic whiplash, Koening manages to instill all 16 tracks with a sense of purpose, never blasting forward blindingly or tripping over himself to find a new sound. As a result, the static churn of "Sehat Phone," whirring spasms of "Charm Rasp," and terrifying echoes of "Holography" are like branches of the same highly-engaging musical tree.
Merch for this release:
Cassette
Having already crafted a wide-ranging double album this year, guitarist Derek Monypeny keeps pushing boundaries with the four extended tracks on Unjust Intonation. To explore his own playing in detail, Monypeny took four snippets of guitar recordings and applied a time-altering digital effect, which he says on the album's Bandcamp page "pulled the sections into various long-duration forms like so much salt water taffy." The results hum and buzz while gradually shifting, evoking slow-motion footage of bees circling a hive. It's easy to get lost in these droning tracks, but focus on individual sounds and you can watch them move together, wrapping all the overtones and echoes. Each time you listen, Unjust Intonation seems to produce a new color or shape.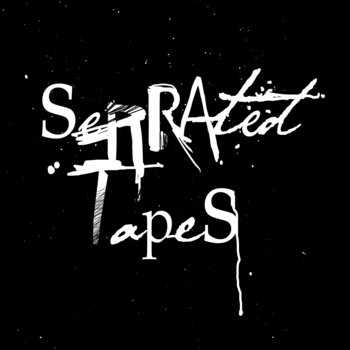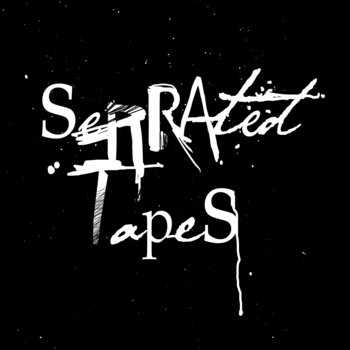 Lexi Turner's harsh noise project Prayer Rope delivers two 10-minute tracks of aggressive dissonance, spraying bloody static and quaking bass tones all over the stereo space. In some ways Without Seeing and Without Knowing is simple, blunt noise, as Turner doles out sounds without forcing them into narrative arcs. At the same time, there's a lot happening inside of these two air-burning pieces, especially "Without Knowing," which practically explodes for its entire duration, generating all sorts of aftershocks and crunching echoes. If you squint your ears enough, you can almost hear voices emanating from Turner's destruction, as if she's extracting ghosts from rubble.
Saadet Türköz & Beat Keller
We Are Strong
Merch for this release:
Cassette
Singer Saadet Türköz is a masterful improviser and collaborator, capable of stretching and extending her voice into previously-unheard forms. Those skills are on display on We Are Strong, a duo album with Swiss guitarist Beat Keller. Each of the seven tracks here seems at first to be led by Türköz, but repeat listens reveal that her mouth and throat sounds are constantly reacting to Keller's equally wide range of plucks and slashes. At the same time, Türköz transforms the music of her past. Having grown up in East Turkestan (her family fled the Chinese government, landing in Istanbul), she molds Kazakh and Turkish songs into her unique style. This history adds another layer of compelling emotion to a record that never fails to grab attention.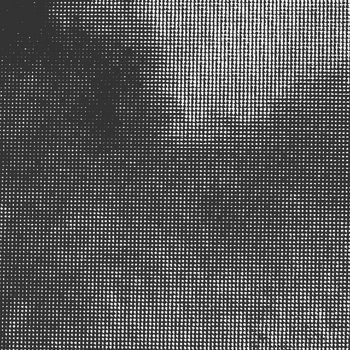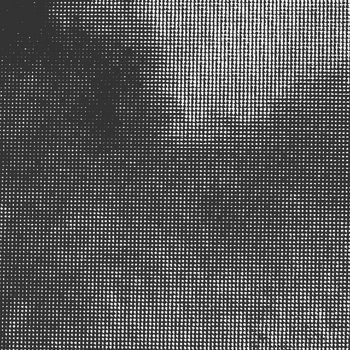 Merch for this release:
Cassette
UK-based artist Thomas Tyler makes absurdist noise, filled with obscure samples and odd bits of cultural debris. A few tracks on Nor is Null are basically pure noise, albeit with cracked beats and prickly melodies buried far beneath the surface. But Tyler is also deft at mixing noise with the kind of culture jamming that tape splicers like Negativland pioneered in the '80s. His version is more abstract and confusing, as if a trash bag full of sound sources was emptied onto the floor and kicked around for a while. The opening track, a 23-minute psycho-collage called "The Spirit Of The Wood That Stalks Me," is consistently disorienting, skipping through static blasts, rhythmic waves, and disembodied voices that are creepy even if you can't tell what they're saying.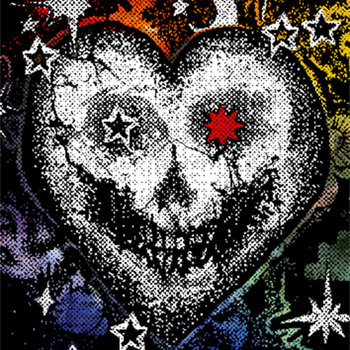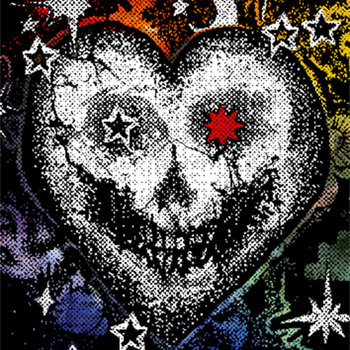 Merch for this release:
Cassette
The first cassette by artist, writer, and Grateful Dead tape collector Mark Rodriguez under the name Xösen consists of two side-long tracks that are both entrancing and mystifying. With their simple names—"City Bowls" and "City Bells and Percussion"—and subdued moods, these pieces at first feel designed to invoke calm or even meditation. But as each unfurls, changes occur that shift attention, as Rodriguez moves deftly from ringing bells to small tones, or from distant static to cavernous echoes. At times In Chron hints at the sacred, as if Rodriguez is conjuring spirits or even calling to prayer. But just as often, his music is refreshingly concrete, presenting sounds as they are, for the listener to do whatever they want with.
Merch for this release:
Compact Disc (CD), Vinyl LP
In May of 2019, the Chicago trio ZRL scored a residence at the city's Glasner Studio, built by master designer Edgar Miller in the late 1920s. Part of their work there included recording Our Savings in a stained-glass encircled room called the Garden of Paradise. The album's eight tracks bear the hushed reverence that the band must have felt there, but the music is also infused with excitement and joy. Zachary Good's clarinets and recorders, Lia Kohl's cello, and Ryan Packard's percussion all get ample space to move around and explore. The rattling "Remarkable Savings" teems with stop-start energy, while the mournful "Our Savings" feels like improvised chamber music. Best are tracks that combine those auras, such as "Butterish," a song that feels both hymnal and celebratory.