BEST EXPERIMENTAL
The Best Experimental Music on Bandcamp: April 2020
By Marc Masters · April 27, 2020
All kinds of experimental music can be found on Bandcamp: free jazz, avant-rock, dense noise, outer-limits electronics, deconstructed folk, abstract spoken word, and so much more. If an artist is trying something new with an established form or inventing a new one completely, there's a good chance they're doing it on Bandcamp. Each month, Marc Masters picks some of the best releases from across this wide, exploratory spectrum. April's selection includes urgent horn improvisations, solo drum extrapolations, a spoken word séance, and a massive sound installation transposed into an album-length experience.
Merch for this release:
Cassette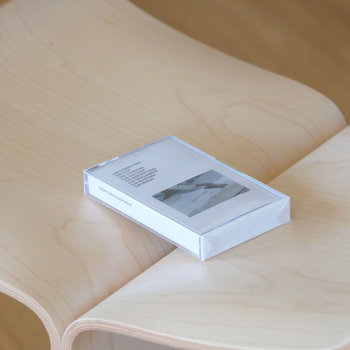 Félicia Atkinson uses speech as an instrument. On Everything Evaporate, the French artist surrounds her somnolent intonations with bells, pianos, and other percussively melodic instruments, to explore "(the) liminal space between dream, memory, and waking life." Every element on the album's five tracks contributes to that aura of in-between consciousness, but it's Atkinson's voice that most powerfully blurs the lines between awareness and hypnosis. During one particularly gripping track, "Transparent, in movement," her doubled, overlapping words feel truly ghostly, as if she's managed to extract her voice from her body and set it free.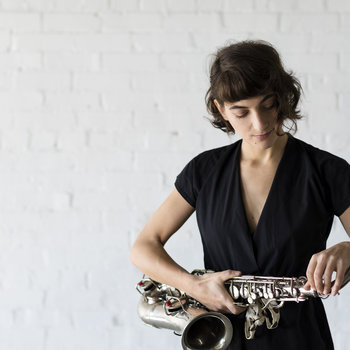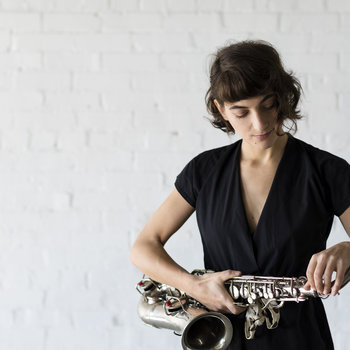 Merch for this release:
Vinyl LP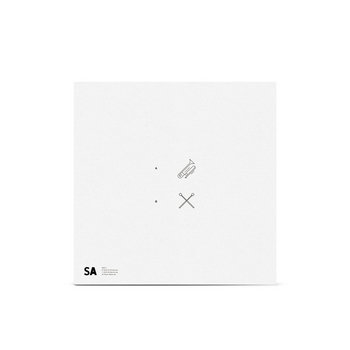 In 2018, New York-based artist Lea Bertucci performed a sound installation inside a bridge in Germany using multiple instruments and speakers. Microphones captured bits of the initial performances and then played them back in overlapping loops after the performances were over, creating, as the record's Bandcamp page notes, "a sonic accumulation that takes place over long stretches of time." Acoustic Shadows is an attempt to capture the spirit and ideas behind that initial project, even if it's not a literal recording of the installation. Bertucci has always been stellar at creating worlds of sound—music you almost feel like you can physically enter—and both side-long pieces here offer that kind of immersive experience. Side A, "Brass (III)," has the stirring drama of a wordless opera. Side B, "Percussion (III)," is more tactile and organic, as if Bertucci has captured some of the earth's rhythms.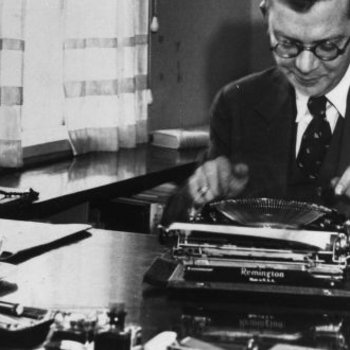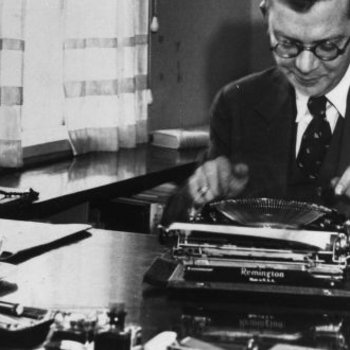 Merch for this release:
Vinyl LP
The field-recording-based work of A.F. Jones is so consistently fascinating that it can sometimes be easy to overlook how musical it is. But on his latest album, A Jurist for Nothing, the musicality of his choices, edits, and arrangements is hard to miss. It's not just that Jones mixes some discernible instruments—especially his patient acoustic guitar playing—with natural sounds. It's the way each piece unfolds like a story, with sonic motifs well-timed for emotional impact. At points, Jones finds a magical space between abstraction and structure, such that one can listen to A Jurist for Nothing as both an environmental document and as narrative music. The fact that he ends the album with a conventional song—a stirring cover of Townes Van Zandt's "Rake"—shows that, for Jones, labels and definitions aren't nearly as important as ideas.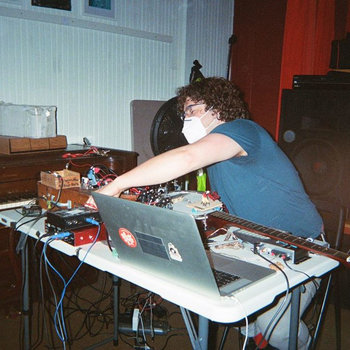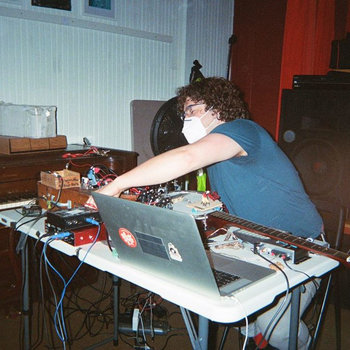 Merch for this release:
Compact Disc (CD)
Horn player and composer Weston Olenicki's last release, a 2018 duo tape with Max Murray called Gram, was described in liner notes as "focused studies in pressurized air." That's also an accurate way to tag Solo Works, in which Olencki channels wind through trumpet, trombone, and euphonium, turning them into something more like power generators than instruments. You could call this an acoustic noise album, as Olencki's playing has a kind of blasting, clear-the-fog quality to it. But that would also be oversimplifying the depth of this music, which is so visceral one can almost watch the air move from the speakers to your ears.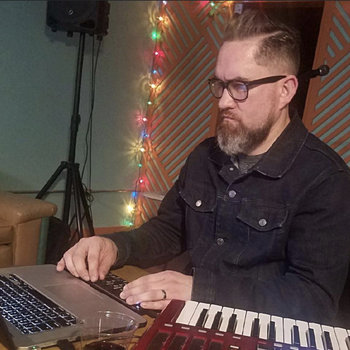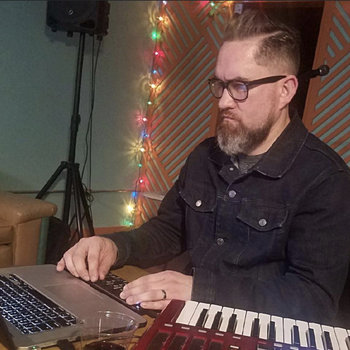 Merch for this release:
Vinyl LP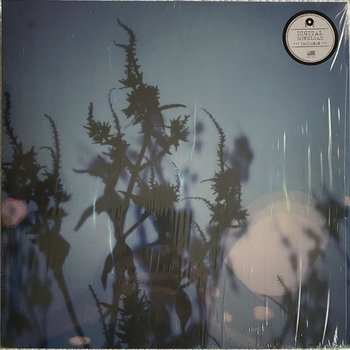 There's a moment in Derek Rogers's new album Immersions when, after nearly 25 minutes of drone-leaning sounds, things start to break apart. During the third track, "Tethered Pragmatism," notes flicker as they're spliced, chopped up into back-and-forth loops. The resulting sense of disorientation runs through the rest of Immersions, even as Rogers eventually returns to more stable tones. There's a sense that things could teeter off balance at any moment, and it gives the album a seething tension. But there's also a calmness in the way Rogers fills negative space on Immersions, making it relaxing and reassuring despite that constant feeling of precarity.
Merch for this release:
Vinyl LP
Shortly after the 2016 U.S. presidential election, Patrick Shiroishi grabbed his tenor sax and played it through an array of guitar pedals. The results on Descension sound as urgent four years later as they must have felt when Shiroishi was making them. The first two tracks feature soaring, heartfelt playing, especially "Grandchildren of the Camps," the title of which references the fact that Shiroishi's grandparents were held in a Californian Japanese internment camp during World War II. During the album's second half, Shiroishi's playing becomes more frantic and raw. The cathartic stand out is "Tomorrow is Almost Over," a blizzard of honks and shrieks played at dizzying speed, generating enough super-charged energy to fuel numerous listens.
Merch for this release:
Vinyl LP
Listening to his new album Racconto Artigiano, one gets the sense that French musician Loup Uberto is willing to take any sound in his head and make it real. Over the course of 12 quick tracks, he deploys everything from clarinet and percussion to radio transistors and mobile phones to express his ideas. Often Uberto will take one simple concept (see track titles like "Percussion I", "Feedback I", and so forth) and focus into it with near-microscopic attention. But there's also a spontaneity to his music, heard best in a cappella songs like "Canto a Vatoccu I" that sound as if they could've been sung on the street. All the variety makes Uberto's own musical personality a kind of moving target, but one well worth chasing down.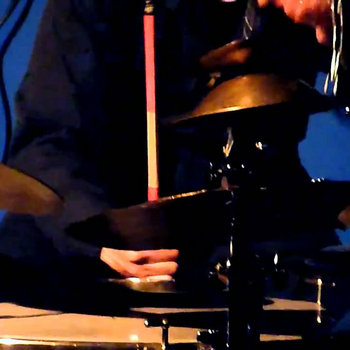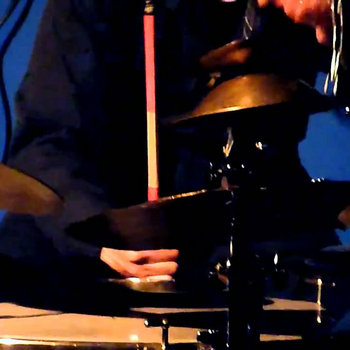 Merch for this release:
Vinyl LP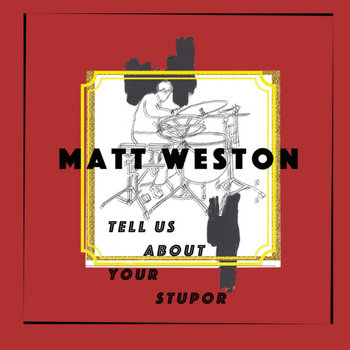 Matt Weston's rattling, crashing drum adventures on Tell Us About Your Stupor are like a stream of consciousness, but with a clear sense of direction. Hearing Weston's ability to continually twist and turn is like watching a football tumble down a hill full of gravel. There are also some moments on the album's two sidelong tracks that don't even sound like drums. At one point during "Don't Yell Or Hit," something groans, and suddenly it feels like we're at sea hearing foghorns and creaking wood. Some electronics rise from the murk, and snare and cymbals take over again; such surprises add another layer of unpredictability to Weston's inventions.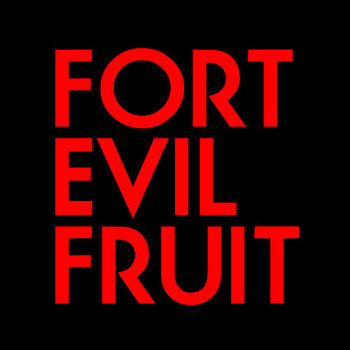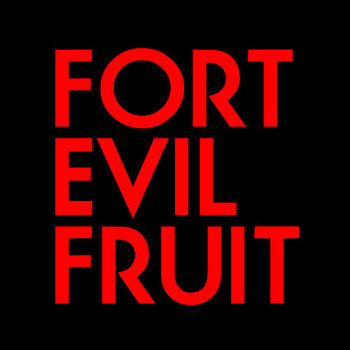 Merch for this release:
Cassette
The mysterious Irish duo Whirling Hall of Knives (member names: Magnetize and The Last Sound) make the kind of experimental music that sounds capable of doing almost anything from track to track. This time around we get the whirring static of opener "Hirrin (Cuts)," the distant oscillations of "Ripped Out," the mechanical clank of "At the Meniscus," and the drifting repetitions of "Museum for Living Artists." In each case, it feels like the pair have put on new costumes, committing fully to each idea as if it were a language to learn and master. The fullest immersion comes at the end, in 24-minute closer "Rave Fist," an extended montage of low tones, eerie noises, and environmental atmosphere which could be an album on its own.