BEST EXPERIMENTAL
Hi Bias: Notable Cassette Releases on Bandcamp, November 2016
By Marc Masters · November 23, 2016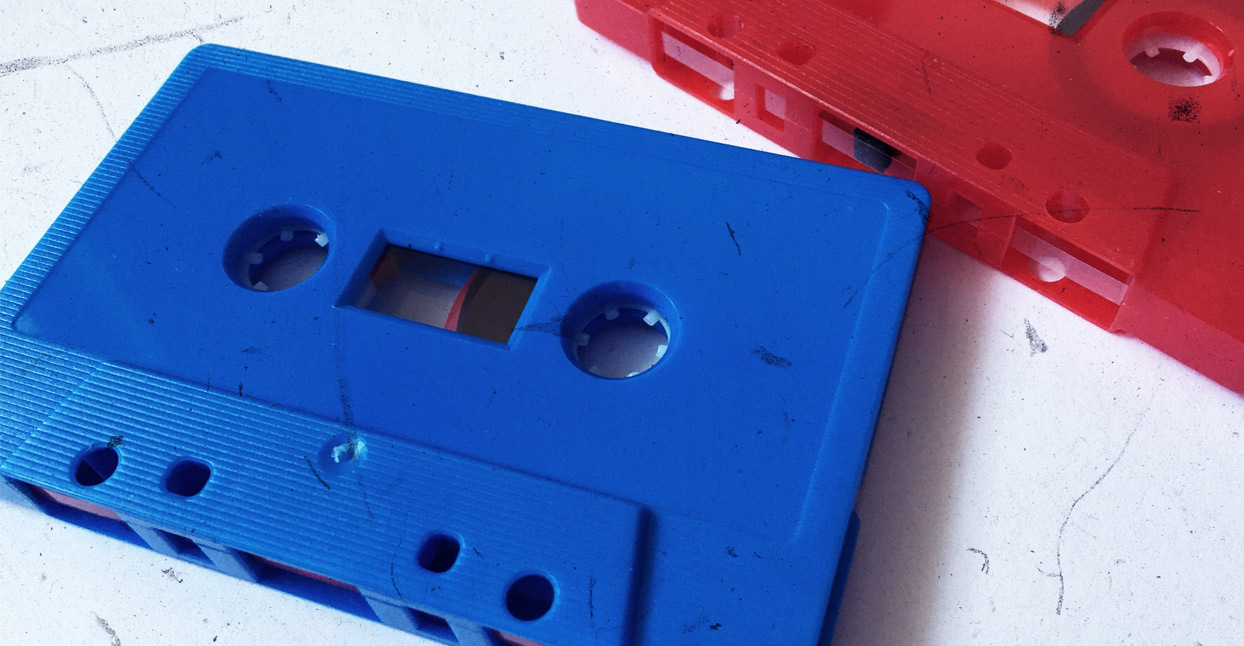 Welcome to Hi Bias, a monthly column highlighting recent cassette releases on Bandcamp, and exploring the ideas behind them with the artists who made them. Rather than making sweeping generalizations about the "cassette comeback," we prefer here simply to cover releases that may escape others' radar due to their limited, cassette-focused availability.
Forced Into Femininity, I'm Making Progress (Decoherence)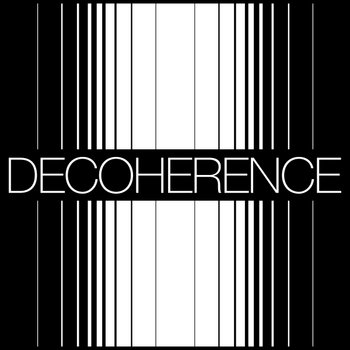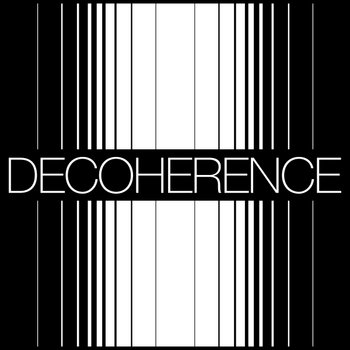 Merch for this release:
Cassette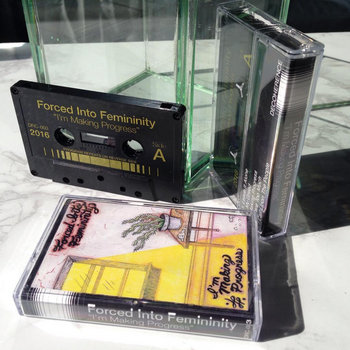 I'm Making Progress, the new tape by Forced Into Femininity (aka Chicago-based musician and performance artist Jill Flanagan), is only 10 minutes long, but its five songs pack a ton of power, filled with Flanagan's prodding noise, blunt beats, and impassioned voice. The overall effect is direct and bracing—a contrast to her last tape, the more sonically-dense Erase Your Grave.
"I started to reach a block where some of my tracks were sounding muddy and overly busy," Flanagan explains via email. "In my struggle to find a new way of composing, I found myself fascinated with pop music, listening to the Human League and Heaven 17 and Devo. There's more of a style of deceptive simplicity where subversive lyrical and musical ideas can be sneaked under a pleasant surface. My new goal is to create pop but give it an underlying dread."
While Erase Your Grave featured what Flanagan calls, "elaborate allegories about oppression and patriarchy," her new songs are more specific to her own experience—and her own privilege. "There's a self-serving style in a lot of political punk where people place themselves as the underclass fighting against the system, when often that isn't their lived experience," she asserts. "This can be appropriative and colonizing of oppressed people's experiences. I thought it would be interesting to write political songs from the perspective of someone who is privileged and self-hating about it."
One striking example of this approach is "I Care Too Much." Over a simple, almost child-like rhythm, Flanagan sings "I'm a very good person…but I'm only one person, and I can only do so much!" in a teary, self-pitying tone. "It's about the fiction of kindness—white upper-middle-class types like myself using courtesy to maintain and guard their privileges," she says. "I felt writing about my own racism was a way to expose it and struggle with its continual power over me."
Flanagan began playing music when she was 14 years old. She's partaken in numerous groups over the past decade—including the excellent noise-rock band Coughs—but Forced Into Femininity seems to be her most personal endeavor. "When I first started [the project], I had just started taking hormones, and I was not passing as a man, but still didn't pass as a woman," she recalls. "This lead to dealing with a lot more hatred in my life, and cruelty by other people. I also was struggling with unemployment, quitting drinking and semi-homelessness, so I was full of rage and depression. Forced Into Femininity was started as an idea of talking about the transphobia I was experiencing in my daily life."
Flanagan makes her songs in stages: lyrics often come to her while walking or biking, while music emerges from her habitual jamming on keyboards and drum machines, then cutting and pasting the results. Her singing, which leaps from sincere to sarcastic to sentimental in the space of a few syllables, is influenced by Nina Simone, Diamanda Galas, and Nina Hagen. "I love the mocking style of Nina Hagen," Flanagan enthuses. "The way she will throw in polar opposite vocal stylings right after the other."
Forced Into Femininity's music is personal not just because it reflects Flanagan's experiences and impulses, but because it's something she wants to listen to. "I only think about whether I like it, so I'm always surprised to see some of the intense reactions," she concludes. "I guess my main hope is it inspires people to head-bang and dance with their friends, or maybe feel scared and listen with all the lights out and scratch each other."
Forest Management, Shifting (White Reeves Productions)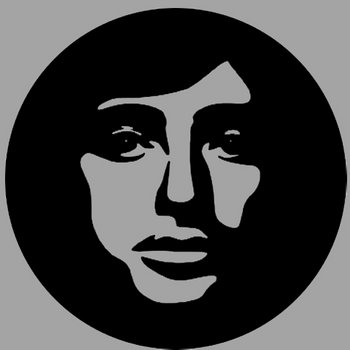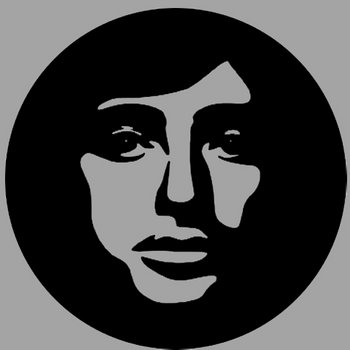 Merch for this release:
Cassette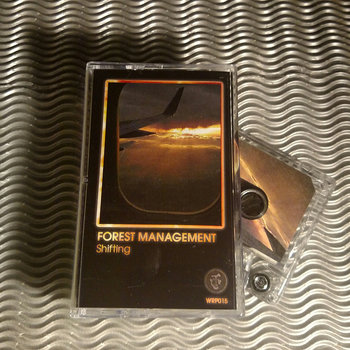 As Forest Management, John Daniel has been hugely prolific: 28 releases since 2011, including 11 just last year. But throughout all this productivity, his music has remained powerfully simple. He primarily deals in meditative drones and ambient waves, the kind that hypnotize with patience and focus.
His new tape, Shifting, might be his most mesmerizingly simple yet, and that's by design. "I wanted to return to the roots of this project," Daniel explains via email. "When I started out I was using MIDI in a pretty dry, straightforward way. Over the years I started to obscure more, making sources of sounds as unknown as possible. For Shifting, though, I used a single string synth sound—mixed and re-mixed, stretched and processed."
The return to his past was spurred by a new future. Daniel made Shifting just before moving from Cleveland to Chicago, and the imminent change affected the music. "I had just finished working my job in Cleveland, so I had time," he recalls. "My sister sent me this photo she took on a recent flight, and that definitely sparked something. I set up my laptop by my window and set out to make a tape over two or three days. My only thought then was that I wanted to make something simple."
"There were some unknowns," he continues. "That's how life goes, though—it shifts in one direction or another, whether you're prepared or not. To me it's about being thankful for the past and present, and looking forward to the future with no regrets."
There certainly is a sense of hopefulness in the three tracks on Shifting, all of which combine the basic power of long, held tones with the gathering momentum of moving, growing sound. One track in particular, the tape-ending "Increasing Realization," seems to reflect the mental process of staring at something for so long that small changes become monumental. For Daniel, gazing intensely is literally a tool in his creative arsenal. "When I decide on a piece of audio I'm going to use, I learn visually what it looks like as a waveform, so that when the loops are playing, I can anticipate what I'm fading in and out," he says. "I just direct and guide the flow of what's happening in the moment."
That directing is informed by Daniel's many musical experiences, particularly as a sometime-drummer for acts such as Cleveland noise-punk juggernaut Obnox. "It comes down to the idea of power," he explains when asked about the connection between his various pursuits. "When I'm playing the drums it's a huge release for me on an emotional and spiritual level. It's a very natural, physical action and you just feel this power inside of you, this momentum. When I'm working on ambient music there's still that same power. It's just quieter."
While it's true that Shifting has a core of quietude and stillness, there's nothing cold or stoic in Forest Management's music. At its peaks, it's moving and emotional, something Daniel doesn't shy away from. "Feeling is a huge part of [Forest Management]. It's a way for me to meditate and process different seasons and moments of life," he says. "I just hope that the music can accompany anyone in whatever they're feeling, whichever season they're in."
Bending Spirit, untitled (Unifactor)
Merch for this release:
Cassette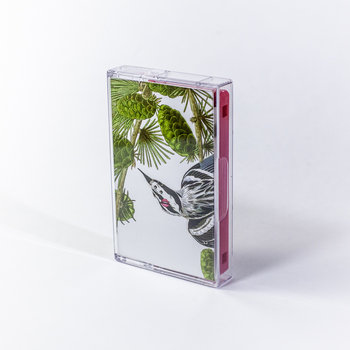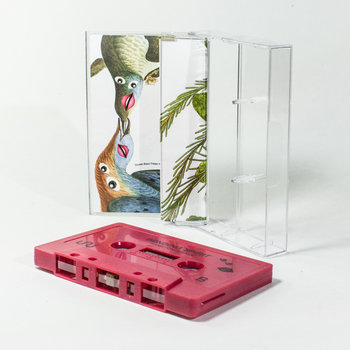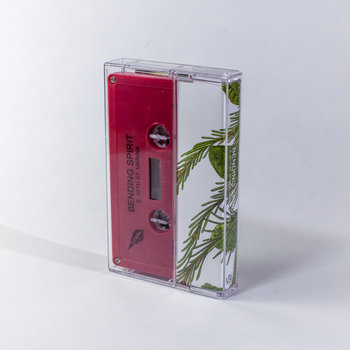 On first listen, it's surprising that untitled is the work of just two people: bassist Tristan Kasten-Krause and multi-instrumentalist Jayson Gerycz from Cloud Nothings. Parts of the two 15-minute tracks feel almost symphonic, as if an orchestra had been compressed into the space of a band practice room. And though their music moves forward carefully and patiently, Bending Spirit ends up covering a huge swath of sonic territory. What unites it all is a reverent, ominous tone that falls somewhere between a hymn and a horror movie – a fitting combination for what the duo calls "a sonic companion to the neglected backstreets of East Cleveland."
Ted Byrnes/William Hutson, 01 (self-released)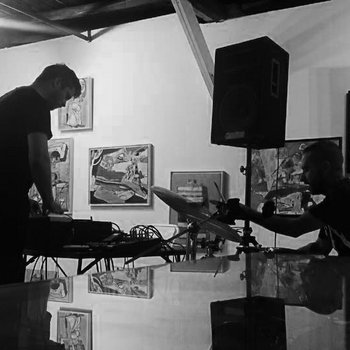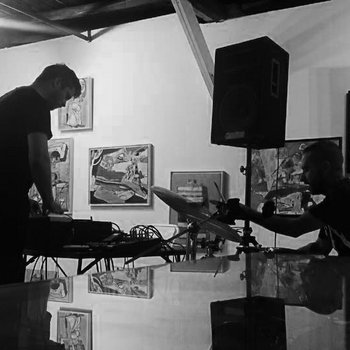 Merch for this release:
Cassette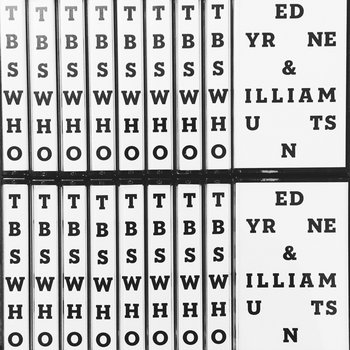 If dialogue is about making space while still getting your point across, then Ted Byrnes and William Hutson (of clipping) have mastered it. The way their improvised sounds dart in and around each other—always reacting and adding but never blurring or crowding—suggests they've developed some kind of musical telepathy. Byrnes' drumming is particularly mind-boggling, always on the move and yet precise down to the nanosecond. Hutson's contributions via tape and other devices—in an instrumental system he invented himself—are sneakier. His knack for fitting himself into Byrnes' percussive constellations may or may not be aural sleight of hand, but the two tracks on 01 certainly sound like magic.
TALSounds, Lifter + Lighter (Hausu Mountain)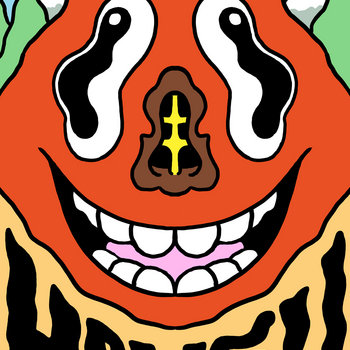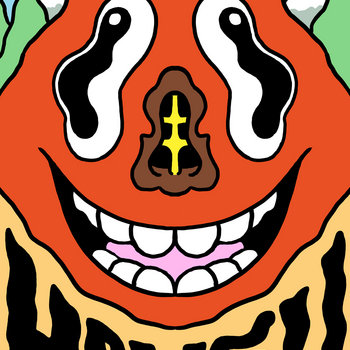 Merch for this release:
Cassette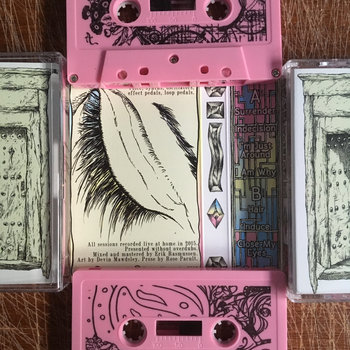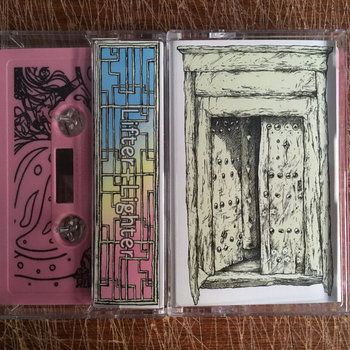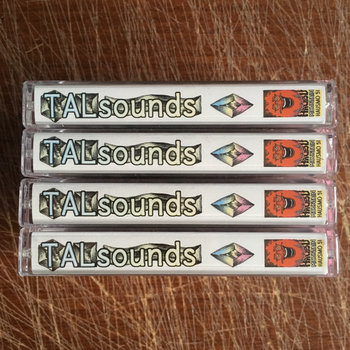 The music of TALSounds, aka Goodwillsmith's Natalie Chami, always sounds like it's pointed toward the sky. The rising tones of her synths, electronics, and voice give her songs a constant soaring quality, which means that the title of her latest tape, Lifter + Lighter, could double as a description of her music. But there's also a lot of gravitational pull to Chami's sounds, which she layers and loops into webs of aural hypnosis—take the overlapping vocal rhythms of "I Am Why," which evokes Laurie Anderson in a hall of mirrors. It's easy to get stuck inside each of Lifter + Lighter's eight tracks, and pretty easy to catch its updraft, too.

—Marc Masters