BEST EXPERIMENTAL
Hi Bias: Notable Cassette Releases on Bandcamp, November 2017
By Marc Masters · December 01, 2017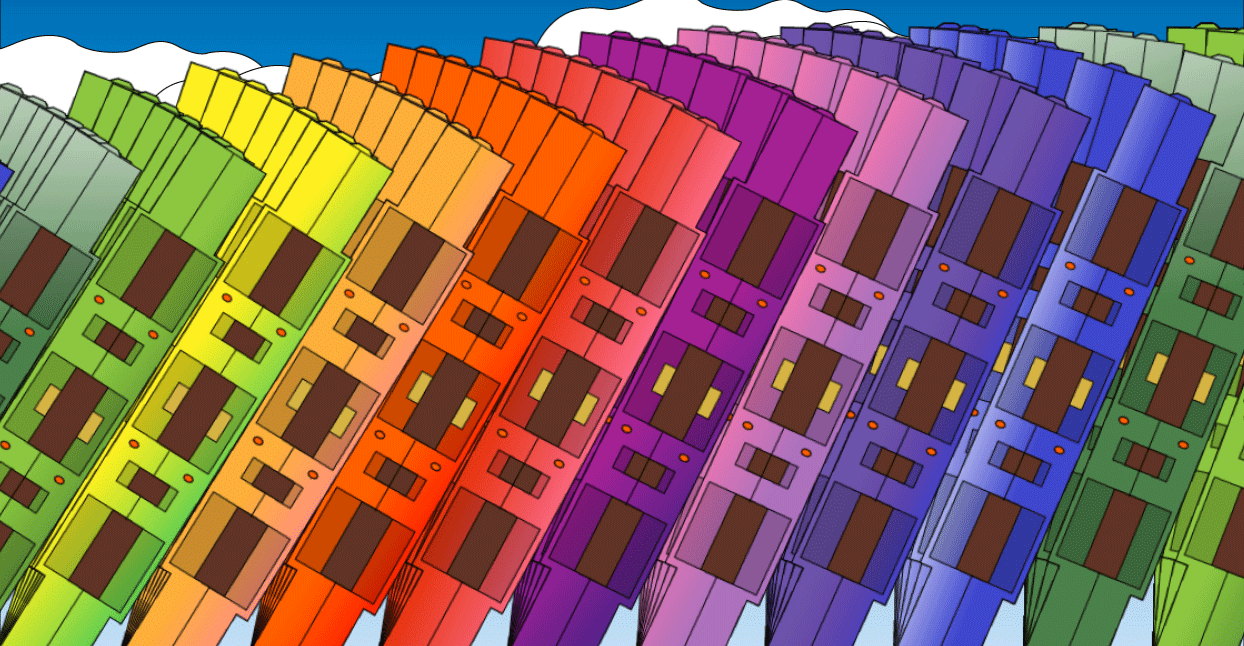 Welcome to Hi Bias, a monthly column highlighting recent cassette releases on Bandcamp, and exploring the ideas behind them with the artists who made them. Rather than making sweeping generalizations about the "cassette comeback," we prefer here simply to cover releases that may escape others' radar due to their limited, cassette-focused availability.
Ivy Meadows
Zodiac [Moon Glyph]
Merch for this release:
Cassette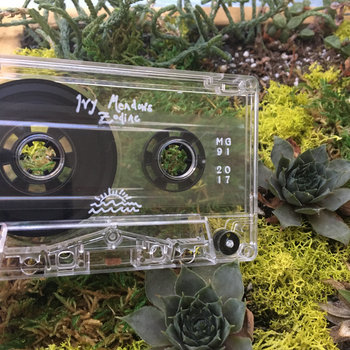 A few years ago, Camilla Padgitt-Coles was asked to contribute to a zodiac-themed mail-art subscription series. She decided to make a distinct song for each of the 12 astrological signs, beginning with Aquarius. As she put together subsequent pieces—all of which are collected on her new tape, Zodiac, under the name Ivy Meadows—she noticed some elements aligning.
"It turns out the songs share certain things when put into groupings according to the four elements in Western astrology, but I didn't consciously try to do it that way," Padgitt-Coles says. "The fire songs seem more 'up' or optimistic; the earth songs more slow, like they are sonically kneading out energetic knots; the air songs more breathy and voice-oriented; and the water songs more mysterious and indefinable. I wanted the 12 songs together to present an interconnected variety of facets with some complexity in their relationships, which counters what I think many people think astrology is about, i.e. categorizing yourself in a box."
It's certainly hard to put the music on Zodiac in any kind of box. Though all 12 tracks delve into ambience and drone, the moods of each vary greatly. In some pieces, rhythmic pulse is the dominant voice, pulling other melodic aspects forward; during others, texture and shifting layers build momentum without relying on a discernible beat. Padgitt-Coles's synth work creates lots of moving parts, which makes the music feel infinitely deep. That density comes from her process: she uses synth software called Omnisphere, which allows for lots of rearranging and refining.
"Sometimes I will add layers only to later strip them away, returning to something very similar to the original but subtly changed," she explains. "In other instances the song will shift slowly over time into something totally different from what I started with. I like to turn the editing process into a meditation on the song as well, which also maybe can prolong the process at times."
Padgitt-Coles's approach to music began in her childhood. She studied piano in fourth grade and guitar in high school, learning favorite songs by Led Zeppelin and Creedence Clearwater Revival. Later, she studied visual art, which she still pursues, recently making music videos for Ka Baird, Panabrite, and more. In her mid-20s she returned to music, influenced in part by her father, who plays saxophone and bassoon. "He's a jazz and classical aficionado, and definitely appreciates structure and formal training," she says. "When he first heard Zodiac he told me he thought it wasn't music, but since then I have played him more ambient music and I think he is more and more appreciating at what I do. We've even jammed and recorded a bit using an analog synthesizer and bassoon."
The richness and diversity of Zodiac suggests there are many paths Padgitt-Coles could travel in her future work as Ivy Meadows (the name of her maternal grandmother). Now a grad student at NYU taking classes in computer music, she's striving to stay as open as possible creatively. "One of the things the program focuses on is coming up with new ways of doing things," she enthuses. "I'm starting to expand my ideas about what an instrument can be and about the possibilities of what it can do, and thinking about doing synthesis on the computer and interactive pieces and things like this."
eu-IV
Supernova [Bullshit Night]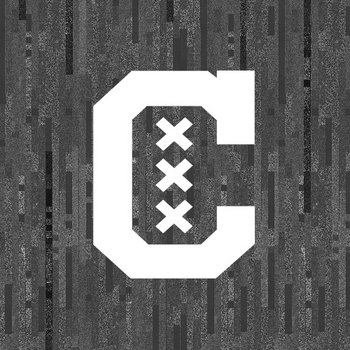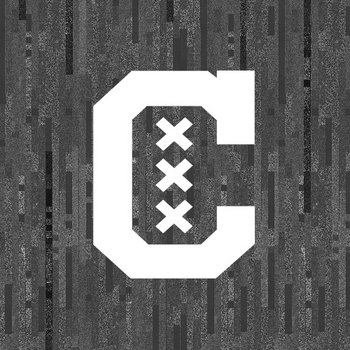 "There's only thought behind which samples I use," says Baltimore producer Travon Henry. "Everything else is pretty much instinct. It works well for me." The music Henry makes as eu-IV certainly has a relaxed, intuitive flow. On his new tape Supernova, he rides smooth beats through shimmering tones, pulsing bass lines, and syncopated samples. But eu-IV's tracks are trickier than Henry's laidback attitude suggests. The way he weaves his sounds and times his rhythms creates subtle moods that deepen with each listen.
"I like getting dope ideas out and leaving them be," he continues. "I can kind of compare it to making picture collages—bring different pieces together and try to make them work, then add some paint." In that process, Henry injects nuanced themes that bubble up through his beats and voices. For Supernova, one of those themes is death, which came to him after he made the title track. "It's the story of a death of a star," he says. "I'm definitely trying to tell a story of a frustrated artist.  [The tape] was made during a very difficult time in my life. I don't have a faith to lean on so it was hard to figure out my purpose in the grand scheme of things, still is. Everything in my life just felt overwhelming."
The result on Supernova is music that moves naturally but also courses with tension. Take the sparkly "pitfall," where glistening sounds are undercut by a stop-start beat and a voice asking "Are you OK?" Such undercurrents are influenced by Henry's home city of Baltimore, where he was born and raised. "The things I've been through and seen here had made me strong, but there's so much corruption here," he says. "The 'riot' [uprising] that happened after Freddie Gray's death woke me up. I didn't realized how messed up it was until it happened in my backyard." Still, he finds lots of inspiration in Baltimore's musical community. "There's too many to name but off the top, Tek.lun, J.Robb, and D.K. the Punisher continue to raise the bar," he says. "They made me better."
Family has also been a big influence on Henry. His big brother gave him "the itch to make beats" by installing the program Fruity Loops 3 on their home computer. "I've been an introvert most of my life, so all my time consisted of playing video games and making beats," Henry recalls. "My mother always played all types of R&B and hip-hop around the house when I was a kid. All the songs she played then I love now. Her ex had a basement full of old-school hip-hop records so I'm sure that had an heavy influence on me as well."
All of that cultural background comes out in eu-IV's music, which echoes the past while staying pointed directly toward the future. Henry says his previous EP Close Your Eyes was "the awakening" and Supernova is "the trip into the dark parts of yourself." Where Henry goes next is wide open, and so far eu-IV's sonic journey has been well worth tracking.
Ekin Fil
Inflame [Helen Scarsdale]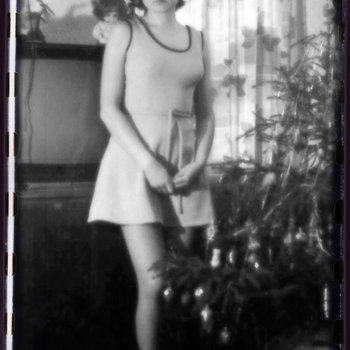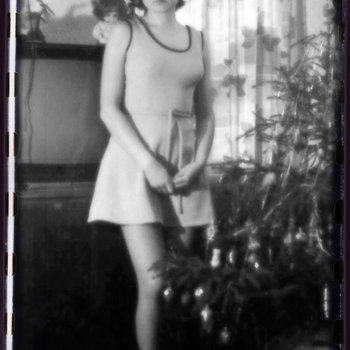 Merch for this release:
Cassette
Ekin Fil's music is so evocative and textured, it often feels like a soundtrack in search of a movie, so it seemed like just a matter of time before someone asked her to design a soundtrack for a real movie. The 19 short tracks on Inflame score Ceylan Özgün Özçelik's film of the same name, a psychological thriller which is, as Fil explains, "about the contemporary world in which the truth is being challenged and replaced by something called post-truth. This is already worrying."
That worry is reflected in Fil's pieces, which pulse with suspense and tremble with ominous reverberation. Her music also reflects the physical environment that frames the film's mood. "The gentrification of İstanbul is one of the important aspects of the movie," Fil says. "I tried to reflect this never-ending noise in the background of the city, as well as the [protagonist] Hasret's inner turmoil. This included trying to create a tense atmosphere that relies on cold sounds and glitches."
Fil's soundtrack contains hints of horror movie tropes in its rippling synths and swelling, voice-like tones. But she arranges those familiar elements in surprising ways, as if turning a John Carpenter piece inside out. She cites the influence of Good Time, whose score was created by Oneohtrix Point Never, as well as 20th century Russian/German composer Alfred Schnittke. But Inflame has an aura all its own, one that could only come from the well-developed vision that Fil brought to it.
Merch for this release:
Cassette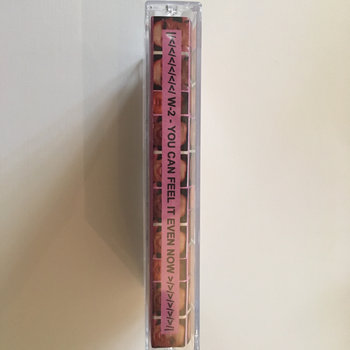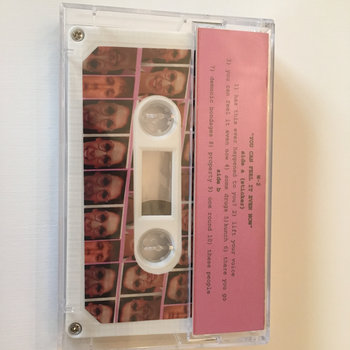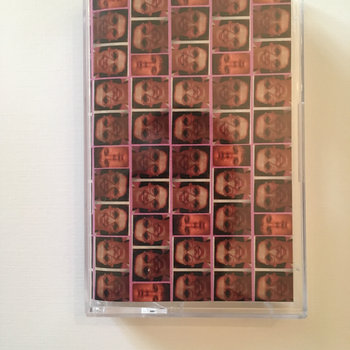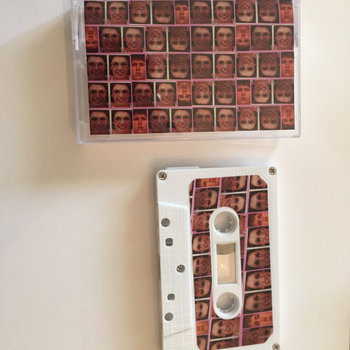 The fourth release by W-2, the Brooklyn duo of Chris Welcome and Sam Weinberg, might be their craziest sounding yet. The pair have always exuded a musical insanity through their horn, guitar, and electronics-based improvisations. But here they delve further into cut-up collage, including a dizzying array of samples from what sound like radio and TV broadcasts, advertisements, telephone conversations, and who knows what else. Often the mix of Weinberg's nerve-rattling sax and Welcome's blurting synths is super funny, like an alternate universe Spike Jones bit played on some intergalactic edition of Dr. Demento's show. But there are also some profound discoveries in their throw-everything-in-the-air attack—discoveries that change and evolve every time you press rewind and hit play again.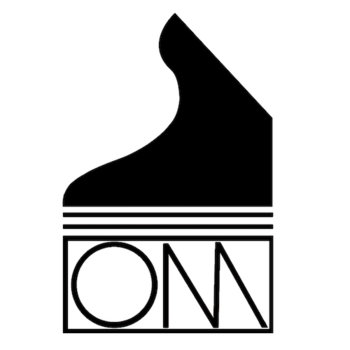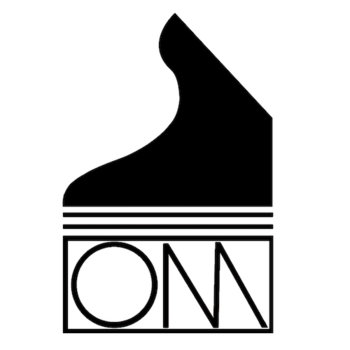 Merch for this release:
Cassette
It's hard to make music that juxtaposes disparate sounds without jarring the listener, but Valeria Zaklinskaya pulls off that trick on Pernicious Serenity, her new tape under the name Velf. All kinds of moves come shuttling through the five songs here: dramatic chords, pumping rhythms, field recording-like ambience, library-style synth figures. Zaklinskaya isn't afraid to hard cut between these modes, but even her most abrupt transitions feel oddly natural, as if she's created her own sonic grammar that she knows exactly how to follow. There's something personal happening here too—the closing track is called "The Pleasures of Being Alone"—but in Velf's hands, musical intimacy can sound universal.
Turkish Delight
Tommy Bell [I Heart Noise]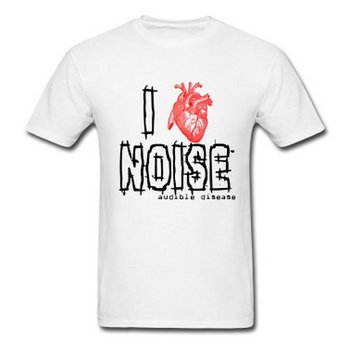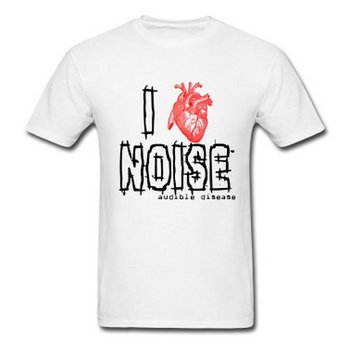 Merch for this release:
Vinyl LP, Cassette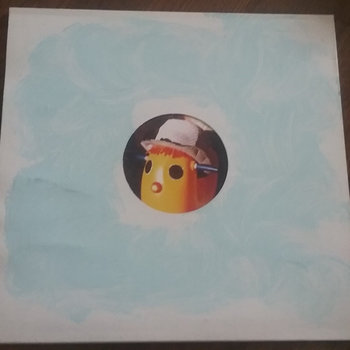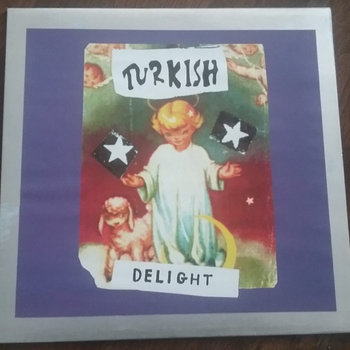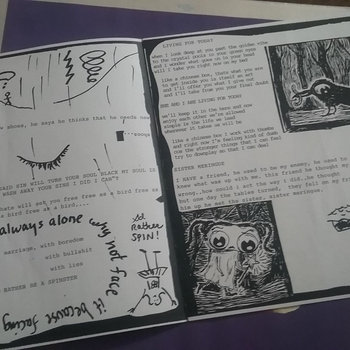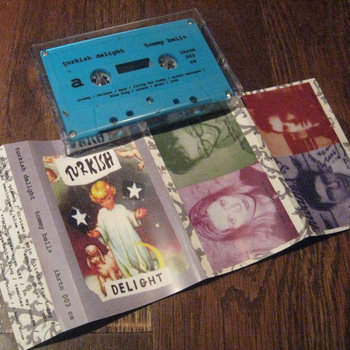 Rock music with oddly-tuned guitars, varied rhythms, clouds of dissonance, and bursts of energy wasn't too hard to come by in the 1990s. But not everyone who practiced this DIY form got out of the decade alive: for every Sonic Youth there was a Dustdevils, and for every Polvo there was an Erectus Monotone. Boston band Turkish Delight were a casualty of the slacker decade too, but their music deserved to survive longer, and this reissue of their 1996 album Tommy Bell shows why. Not every track is a knockout, but Turkish Delight hit their target more often than not, filling whiplash songs with nerve, guts, and, every once in awhile, a bit of heart too.