BEST EXPERIMENTAL
Hi Bias: Notable Cassette Releases on Bandcamp, January 2017
By Marc Masters · January 26, 2017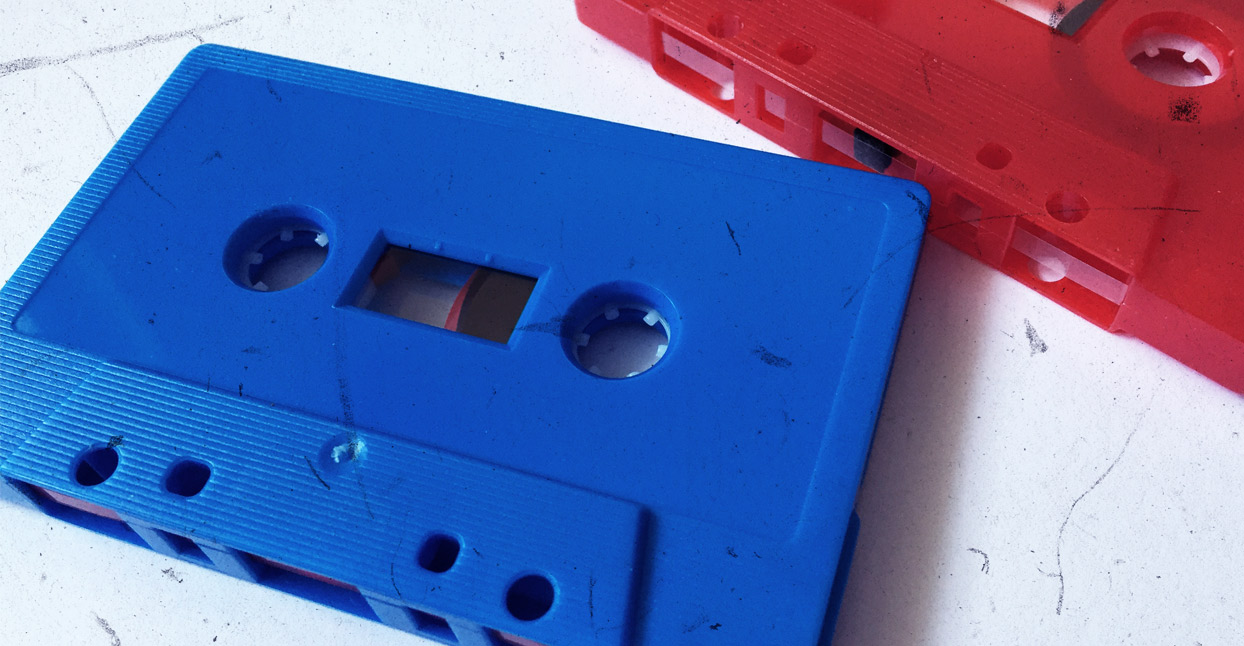 Welcome to Hi Bias, a monthly column highlighting recent cassette releases on Bandcamp, and exploring the ideas behind them with the artists who made them. Rather than making sweeping generalizations about the "cassette comeback," we prefer here simply to cover releases that may escape others' radar due to their limited, cassette-focused availability.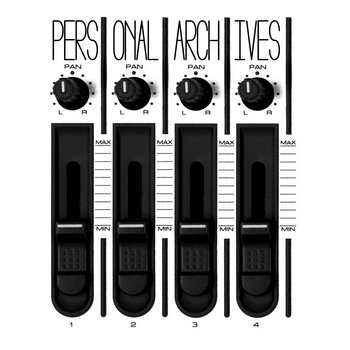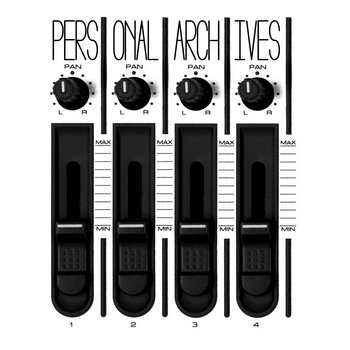 Merch for this release:
Cassette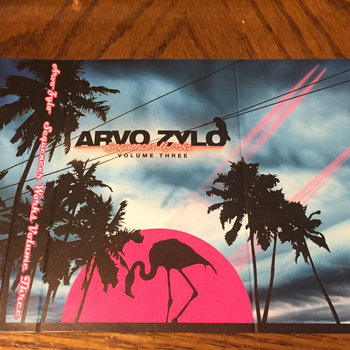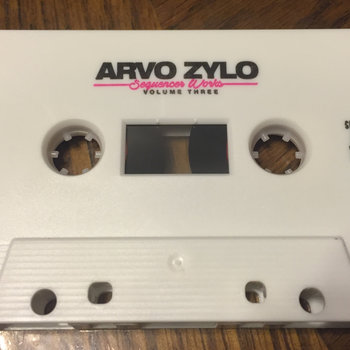 Over the past few years, Chicago musician Arvo Zylo has been time-traveling. He's combed through vast archives of music made on his Yamaha RM1x sequencer—much of it stored on CD-Rs and floppy disks—to create a three-volume series called Sequencer Works. "There was quite a lot that I didn't remember doing at all," he says via email.  "But the tracks that are on Sequencer Works have never left my mind.  They have been nagging me to find a home for the whole time."
Nagging is a good way to describe the music on the third volume of Sequencer Works. Zylo's rhythmically-persistent music gets under your skin, noisy textures morphing through a wide-ranging series of throbbing beats and aggressive soundscapes. "I was never able to make proper music," he admits.  "Everything I do is with a device being pushed to its limits." There are a few hints of influences—the tape begins with a variation on Ministry's "Stigmata" (renamed "Fuckmata") and ends with a cover of Flipper's "Life is Cheap"—but most of Sequencer Works Volume Three is a journey to the center of Zylo's own musical mind.
"The longer pieces were done in long sittings of 17-28 hours straight," Zylo recalls. "Sometimes, I had an eye for an abstract film in my head… that was as frenetic as my energy when working on the sequencer." Asked whether expending that kind of energy was cathartic, Zylo responds stoically: "I feel like I am almost unemotional about what I am doing, but not detached either. The effect it has on me is that it may take hours, days, or years, but the gut feeling that something is finished is rewarding. I don't like to call it "cathartic," because it's like brushing my teeth. It's just a creative exercise in intuition."
Zylo's creative life began in art school in the late 90's where he studied figure drawing . He still makes visual art, but eventually realized that making music was a more urgent calling. "Sound is something that affects you immediately," he explains. "It isn't something that you have to ponder too much, or something that sits on a shelf. It changes the tone and mood of a room, and for me, it changes a person's brain chemistry to some degree."
Living in Chicago has helped facilitate Zylo's turn to music, leading him to meet like-minded collaborators while also writing about music for New City and Roctober, and DJing at WZRD and WLUW. He cites a long list of local inspirations, including bands ONO and Zelienople, venues Mortville (now closed), and the Empty Bottle, labels Ballast and Lurker Bias, and festivals Neon Marshmallow and Cold Waves.
As for whether his own work provides similar inspiration to his Chicago cohort, Zylo seems unconcerned. "We don't get to know what our influence is maybe until after we are dead," he says. "I still have a strong instinct to keep making noise, and for as long as that is there, I will keep doing it. If the urge to drop everything and start making ice sculptures all of a sudden prevails, I'll gladly do that, but for now, this is without a doubt what I am supposed to be doing."
Complainer, Floodplain (Already Dead)
Merch for this release:
Cassette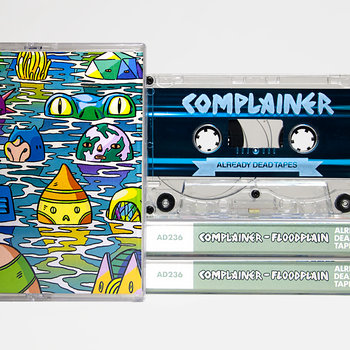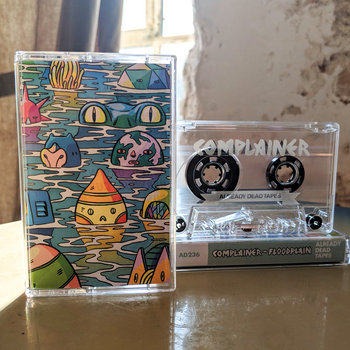 Guitarist Mabel Suen and drummer Joe Hess have deep roots in the St. Louis underground. But when they were ready to make their first recordings as Complainer, they decided to hop a plane to Germany. Drummer Jörg A. Schneider (of Nicoffeine and Jealousy Mountain Duo) had repeatedly encouraged the pair to visit his studio in the town of Hückelhoven. "We were always flattered by the invitation but didn't know if we were worthy of such generosity," says the duo via email. "We decided life was too short to wait around and find out."
The resulting tape, Floodplain, was certainly worth the trip. Though described humbly by the duo as "document of our progress so far," the EP's eight songs are tight, complex, and fully-realized. Complainer's quick, kinetic tunes – only one lasts longer than three minutes – pack tons of sounds and ideas into combustible nuggets of blare. Hess's beats are complex yet primal, while Suen's vocal barks are urgent and authoritative, delivered like a frantic call to arms. On tunes such as the rolling "Shoplifters" and the metal-riffing "Guts", Complainer hit a sweet spot between chaos and control, generating maximum heat without collapsing under their own frantic momentum.
The duo's prowess on Floodplain comes from experience: Suen and Hess previously made two albums and a seven-inch under the name Spelling Bee. "When we first started Spelling Bee, Mabel was picking up the guitar in that sort of setting for the first time and we sounded like the namesake implies: a bit fumbly and bumbly," they explain. "Over time, the name just felt more like it represented us in our infantile stages and less like the darker, more deliberate direction we were headed in."
That sounds serious, but Complainer's music is also a fun rush, as Suen's howls and Hess's cascading beats build toward catharsis. "We try to do the high-volume thing without making people cringe or using a whole wall of amps," says the duo. "It can be therapeutic for sure and is kind of a way to pass our stress off onto other people. Like, we're annoyed about people in our lives and we're worried for the future, so maybe it's more of "here's a taste of our human experience" as a means of coping with the bullshit."
Another method of coping for Suen and Hess is staying busy: They host a weekly radio program on St. Louis station KDHX called Wrong Division, while simultaneously maintaining a web calendar of local gig listings. "We really believe that anyone can do anything they want to [in St. Louis] with a little bit of effort, and it's an ideal home base to incubate and develop ideas," explains the duo. "As small contributors to the larger community, we try to be conscious of making our weird little corner of music culture as accessible as possible to anyone who might be interested."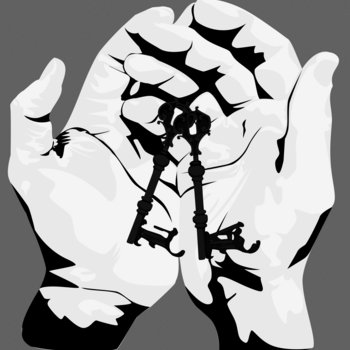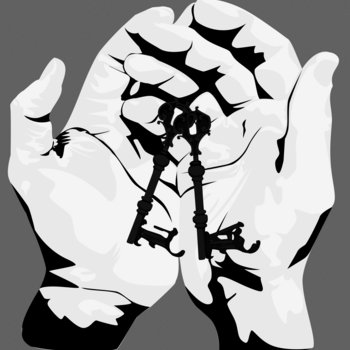 Merch for this release:
Cassette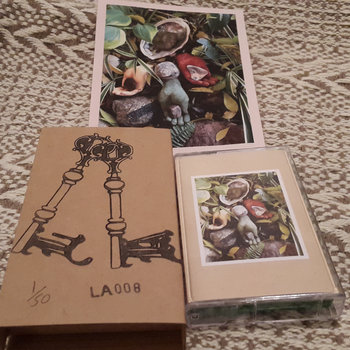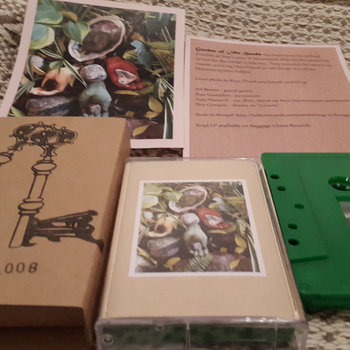 Search for reviews of records by the Sacramento trio Swimming in Bengal and you'll find references to all kinds of Eastern music—Indian raga, West African rhythm, Asian drone. The band themselves admit in their own bio to "(taking) cues from South and Central Asia," but they also add that they "operate in a lawless no man's land of droney psych." While the worldly influences on their latest tape Garden of Idle Hands are strong, it's that latter claim that's more important: with their mix of strings, horns, and percussion, Swimming in Bengal chart out new territory, as open and free as it is devout and comforting. Lots of buzzing elements and repeated motifs swirl in these songs, but it's Jed Brewer's guitar that centers the storm, spooling out riffs that are more like mantras than music.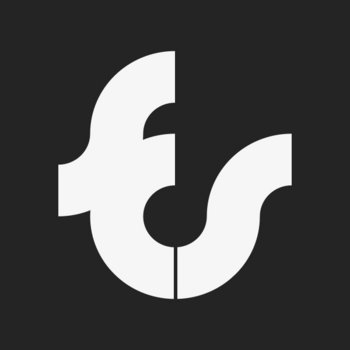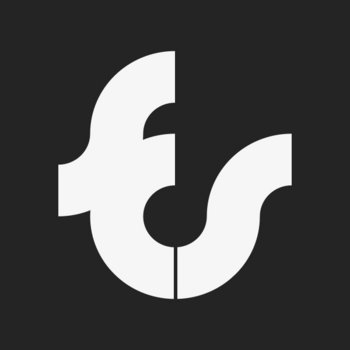 The Channeled Voice was first released on tape in 1988, and it sounds like it. The drum-machine beats and phasey sci-fi effects on MJ Lallo's voice reflect that glossy decade, sounding at times like Laurie Anderson recorded at a keyboard store in a mall. Yet underneath that shiny surface, Lallo makes unexpected moves, especially in stretching and shaping her meditative vocals. Song titles like "Mystic Mamba" and "Shaman's Dance" hint at Lallo's New Age leanings, but not much from that genre that sounds like The Channeled Voice. In its best moments—like the tape-ending, 11-minute "Deep Dreams"—Lallo's music is a moment in time warped into a weird curve, one that extends all the way into our current future.
XDCVR, Cold Slab (Opal Tapes)
There's not a lot of unpredictability to the music XCDVR (aka producer Xavier McDaniel) makes on Cold Slab, and that's one of its strengths. On each track McDaniel picks a beat and runs with it, creating variety out of the whirring, crunching textures that surround his pumping rhythms. The effect is both hypnotic and disorienting: you can settle into McDaniel's beats, but along the way your ears will get thrashed a bit by all the noises breezing past. On faster cuts, like "Slab 2" and "Slab 5", he even manages to make steady beats sound disorienting, an aural illusion built from synth layers. But everything on Cold Slab has a touch of magic, the kind that's hard to dissect when it's shot so directly into your brain.
—Marc Masters