BEST EXPERIMENTAL
Hi Bias: Notable Cassette Releases on Bandcamp, December 2016
By Marc Masters · December 20, 2016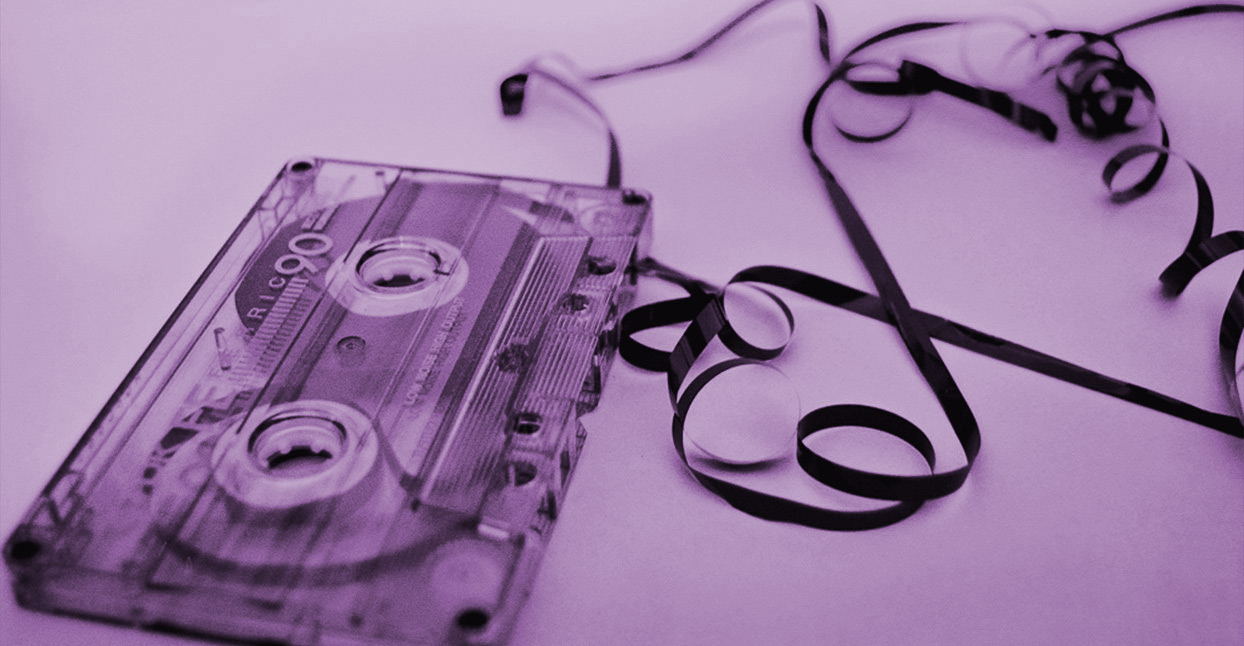 Welcome to Hi Bias, a monthly column that highlights recent cassette releases on Bandcamp. In each installment, we explore the ideas behind each tape by speaking with the artists who made them. Rather than making sweeping generalizations about the so-called "cassette comeback," we prefer to simply cover releases that might've escaped your radar.
Samara Lubelski, Joy Rides [Drawing Room]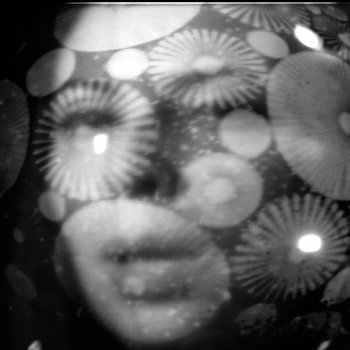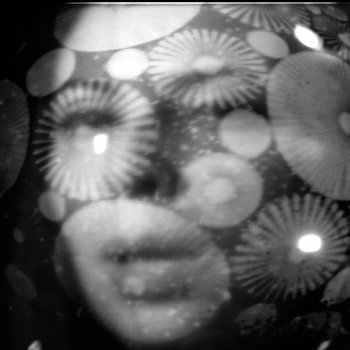 There's a gentle, hushed intimacy to the way Samara Lubelski sings and plays instruments, as if she's whispering her songs directly into your ears. On her new tape, Joy Rides, you have to lean in close to your speakers—even if they're turned all the way up—to get the full effect of her beguiling music.
Lubelski's approach is a distinctive aesthetic choice, sure, but it's also a practical matter.  "I'm mostly trying not to disturb the neighbors too much," she admits. "All of Joy Rides was done in my apartment. The walls are thin." Recording Joy Rides began when percussionist Spencer Herbst (of Messages and Rhyton) improvised in that apartment for about a half-hour, with Lubelski recording him on her Tascam tape machine.
Later, she played over top of Herbst's sounds—some of which he'd manipulated with pedals and amps—to create rhythmic meditations and amorphous sound studies. The results sit somewhere between the crafted pop of her previous solo records and the wandering sounds of her groups Hall of Fame and Tower Recordings.
"There are the more improvised records, and the more song oriented ones, and those like Joy Rides that let it flow," she says of her discography. "Those are very of the moment, with none of the labor that might go into some of the songwriting on other records. In general, I let the records shape themselves through the making."
Lubelski has made a lot of records: eight solo full-lengths, alongside many with the aforementioned groups as well as Metabolismus, Chelsea Light Moving, and Augenmusik. Her body of work is diverse, yet always recognizable as hers. The well-arranged melodies of The Fleeting Skies share themes and techniques (and a general vibe, if you will) with the violin improvisations of String Cycles, the abstract ambiences of Augenmusik's self-titled tape, and the bedroom folk of Hall of Fame classics like First Came Love, Then Came The Tree.
That vibe also connects The Gilded Raid, her excellent solo album from earlier this year, to the more open-ended Joy Rides. The main difference is the role taken by Herbst, whom Lubelski says "has a big picture mindset regarding sculpting and form, and [his] use of pedals in his playing opened things up on my end. He's also one of those very turned-on players, which helps the music come on easy."
Lubelski has found many such players to collaborate with, a process at which she excels. "I rely on a loose hand in collaboration that goes both ways," she explains. "There's the nature of having the quick, deep connection, where things just feel right, and at their best, are euphoric and time kind of stops in a previously unknown place."
Growing up in Manhattan with her parents' record collection, Lubelski got into playing through early violin lessons. As a teenager in the 1980s, she was exposed to great music due to welcoming door policies at New York venues. "None of the clubs were carding," she recalls. "Between Danceteria, The Peppermint Lounge, The Mudd Club and The Ritz, I saw loads of excellent and just weird gigs. At the time, music seemed to be wide open and anything goes—if you were cool, you were in a band, and if you could play an instrument, even better."
That wide-open attitude sticks with Lubelski, as has her affinity for New York. Between her tape recorder at home and her long relationship with Brooklyn's Rare Book Room studio, opportunities to hone her craft have been constant. "There's a certain amount of writing that comes somewhat easily from sitting around playing and just trying things in the studio or at home," she says. "I've been lucky to be able to freely work at these spots and collaborate with a pretty consistent core of great players."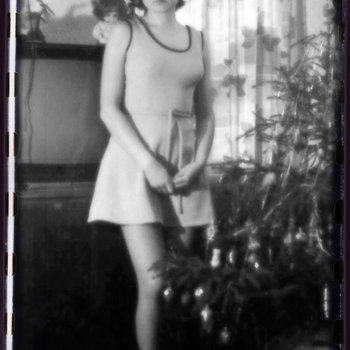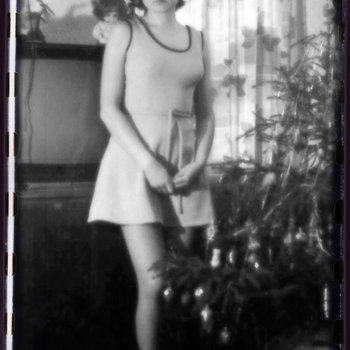 Merch for this release:
Cassette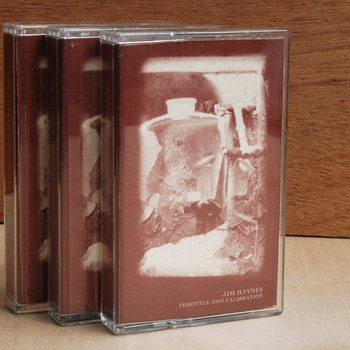 In the spring of 2015, Jim Haynes spent three months wandering through the ruins of Soviet-era agricultural complexes in the Northern European country of Estonia. His mission was to record sounds there, along with 15 other artists chosen for Simon Whetham's Active Crossover project. "We were all living in a large German farmhouse that had been converted into studios and bedrooms," Haynes recalls. "At some point around breakfast time, a decision would be made on where to go and record."
Many buildings they entered were similar in layout, but their conditions varied greatly. "Some have completely collapsed with the land quickly enveloping them after a hard winter," Haynes says. "Some are relatively intact with only smashed windows and moldering pools of water as evidence of the disintegration." The group frequently returned to one particular structure in the village of Aja, capturing variances in sound due to weather and time of day. It was still so intact that several areas inside looked as if inhabitants had just left.
"A particularly striking room was one that was entirely covered by strewn books, ledgers, and paperwork," Haynes says. "The wind was blowing quite hard that day and various breezes were causing the whole floor to undulate through the surface of forgotten numbers and text. I found two pieces of literature that seemed quite telling of the agitated state of the final tenant: a pamphlet on depression and a catalogue of kick-boxing paraphernalia."
Throughout his stay in Estonia, Haynes capture sounds from, as he describes, "electric fences, high-tension wires, and objects rattling in the wind." After returning home to San Francisco, he began manipulating the group's recordings with a homemade setup including shortwave radios, delay pedals, oscillators, and synths. "My process of sound manipulation is of finding sounds that might be complementary (or possibly dissonant) with another, editing them together, treating those sounds with various effects to abstract the sounds," Haynes explains. "And repeating that process until the work begins to shape into a composed object."
The audio objects that Haynes forged make up his new tape, Throttle & Calibration, released on his own label The Helen Scarsdale Agency. These dense tracks give a sense of the places where they were recorded, but they also create their own virtual environment. The echoing "Tabula Rasa" and the ghostly "What Do You Mean By That?" seem to tell stories, albeit ones that change with each listen.
"There are definitely moments of dynamics, tension, and release that I am attempting to convey through the sound, but I would be reluctant to pin any given reading onto the work," Haynes insists. "The linear temporality of sound construction lends itself to narrative, even as those narratives may be bleached, destroyed, or even just folded back upon themselves by the composer. I feel it my task to guide, not dictate."
Haynes' interest in sound goes back to his first encounters with music. As a child in Nashville, Tennessee, his mind was blown when he saw Sparks perform on Saturday Night Live. In the early '80s, he used crystal radio kits to catch broadcasts from Canada and China late at night. Later, he and his friend Loren Chasse (a pioneering member of the Jewelled Antler Collective) recorded the sounds of rust in a duo they called Coelacanth.
Since then, Haynes has made solo recordings that run the gamut from ambience to noise and much in between. "I learn so much from my own failures," he says. "The process is one of addition and subtraction—attempting new techniques, while honing what I can do with what I have, and removing all of the things that I think are shit."
Field recording is just one of the tools he uses to make music, but it remains a favorite. "I love going out and listening to the world," he says. "But it's like any art form—not everybody with a microphone can claim to be on par with Chris Watson. I know my limitations in the tools at my disposal, and I make the best of what I can to construct something that communicates beyond its mere parts."
Haynes plans to make more from the Active Crossover archives, as well as continue his solo work (he has a new LP out on Elevator Bath and another due next year on Aussenraum) and is writing for publications such as The Wire. "A lifetime of listening—both critically and for pleasure—creates a mosaic of what I think works and what I think fails," Haynes says. "I'm still learning. I'm still listening. I'm still hungry for new things. There's so much more to investigate. It is endless, but it is also very exciting!"
Hattie Cooke, Hattie Cooke [Third Kind]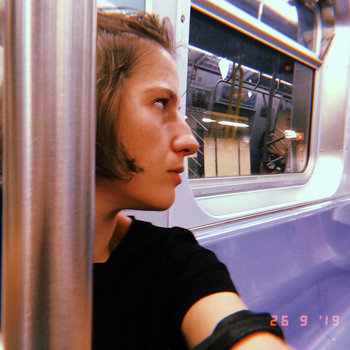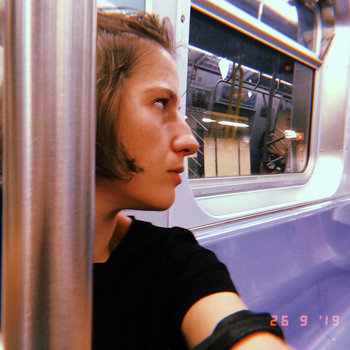 Merch for this release:
Cassette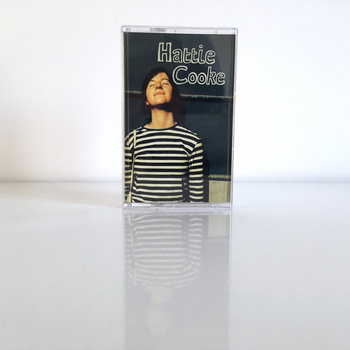 Brighton-based singer/songwriter Hattie Cooke makes pop music—but her version has a personal touch that slicker artists can't reach. The songs on her new self-titled cassette could work on a stage in a front of hundreds or a living room party for her closest friends. Some feature careful compositions with electronic beats and layered vocals; others offer just Cooke's subdued singing and patient guitar strumming.  One called "I Want To Go (Where Everybody Knows My Name)" might not have anything to do with Cheers, but certainly feels as warm and welcoming as your favorite pub. There is tension and variation of mood on Hattie Cooke, but what sticks is Cooke's knack for making it all sound like a personal invitation rather than a faceless pop pitch.
Jeph Jerman, Exploded View [Steady Hand]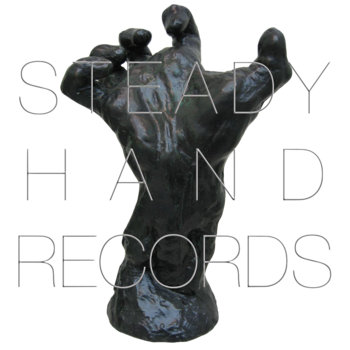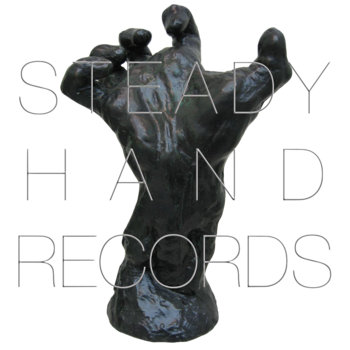 Merch for this release:
Cassette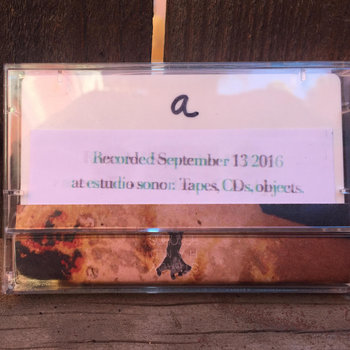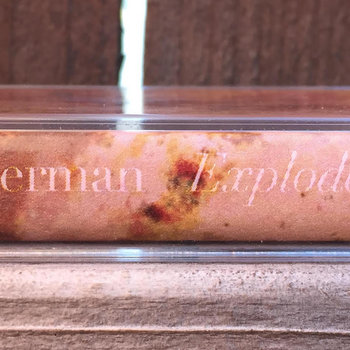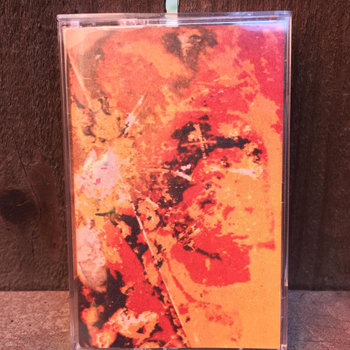 Field recordings, unusual instruments, and silence: musicians who use these tools imply that they're as valid as anything more conventional. But they're also suggesting something bigger: that the whole world can be music. Jeph Jerman's work is like that. For decades, he's been making records that sound unlimited in scope. On Exploded View, he traverses varying sonic territories with the care and patience of an archeologist, digging through sounds to sift out the most interesting and evocative. There's a calm to these two side-long pieces that comes from experience: Jerman's done this so long and so well that whatever he touches is worth focusing on. Part of seeing the whole world is also clearing out its distractions, and Exploded View will help you do that for 48 fascinating minutes.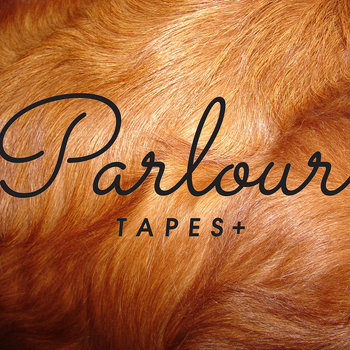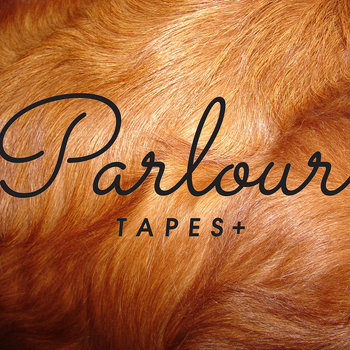 Merch for this release:
Cassette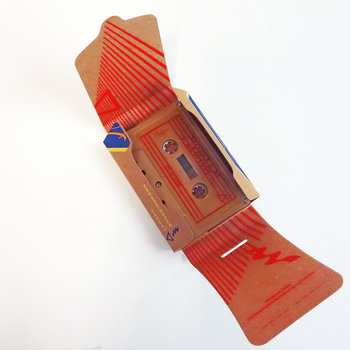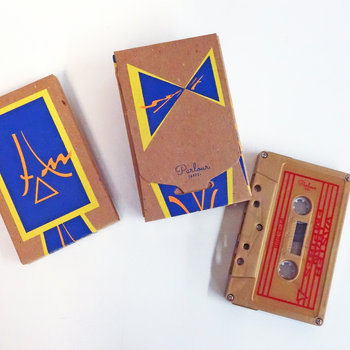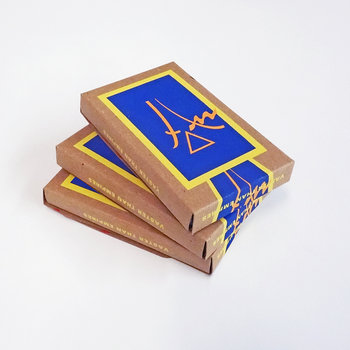 The trio Vaster Than Empires live up to its name: the group's new self-titled tape contains two tracks totaling 87 minutes. But the music is not maximalist. There's a lot of subtlety in their approach to sound construction, including frequent forays into near-silence. Even when they get loud, as during a horror-film-worthy screech about 10 minutes into "Brobdingnag," texture and nuance remain paramount. The texture comes from intriguing sources: Erica Dicker's violin, Paul Schuette's laptop and synths, and Allen Otte's collection of odd implements including a bike wheel, rocks, and a beer can. The sum of these disparate parts is music filled with tension. Vaster Than Empires may often sound calm, but in its lengthy vistas something surprising always lurks around the corner.
—Marc Masters