BEST EXPERIMENTAL
Hi Bias: Notable Cassette Releases on Bandcamp, August 2017
By Marc Masters · August 29, 2017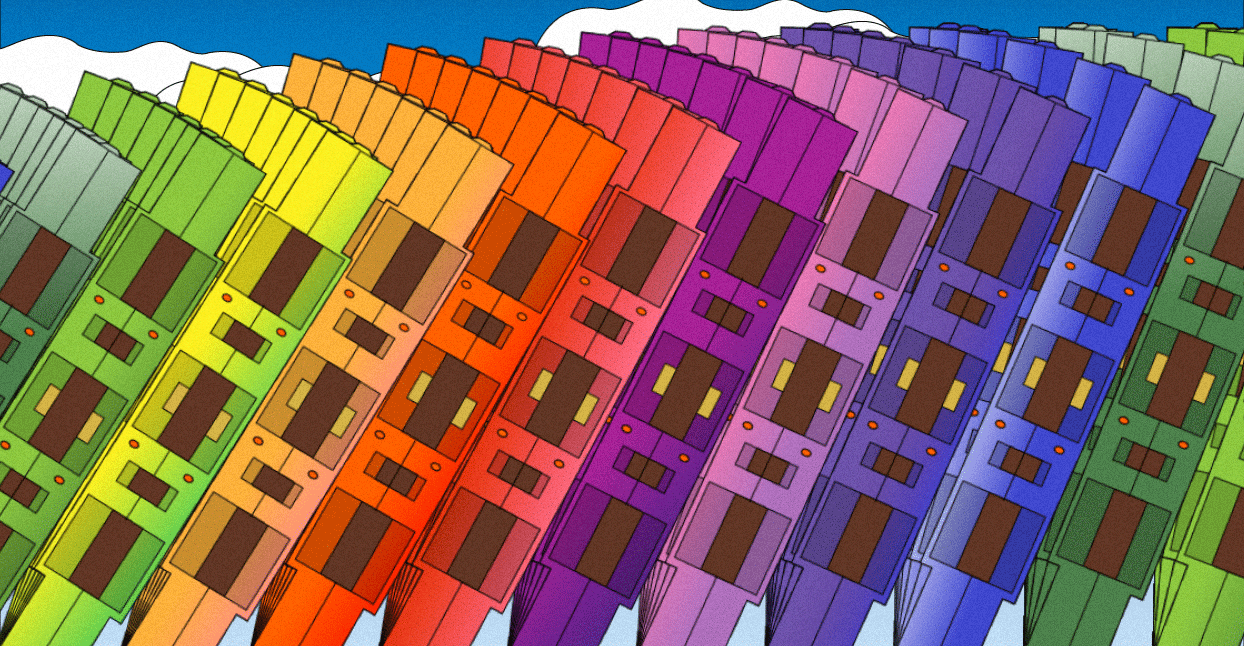 Welcome to Hi Bias, a monthly column highlighting recent cassette releases on Bandcamp, and exploring the ideas behind them with the artists who made them. Rather than making sweeping generalizations about the "cassette comeback," we prefer here simply to cover releases that may escape others' radar due to their limited, cassette-focused availability.
Brett Naucke, ESP Mirror (Nostilevo)
Since releasing his excellent Spectrum Spools LP Seed in 2014, Chicago's Brett Naucke spent over two years working on a follow-up for the label, dubbed The Mansion. As he gathered sounds, he found himself going down more roads than one project could handle. "I farmed an absolutely crazy amount of material that didn't fit the record at all," Naucke says. "Ultimately it all had to be put by the wayside until the LP was finished."
Once he was done with The Mansion—which comes out this fall—Naucke was free to explore some of those alternative paths, resulting in several releases that sound quite different from each other. In July, LA's Nostilevo label released ESP Mirror, six tracks of hard-edged electronics that turned beats into noise and vice versa. He's also just finished  Operator Voices, a calmer but just as tense work which Naucke calls "probably the most far-out and unusual release in my catalog right now."
The four pieces on Operator Voices, each lasting just under five minutes, are certainly hard to pin down. A lot happens in each track: fractured rhythms, whirring atmospheres, disembodied voices. "There was a big focus on getting a large amount of material in a small space comfortably, which can take on a lot of different emotions on multiple listens," says Naucke. Yet Operator Voices exudes eerie chill, hinting at a hidden story that's never actually revealed. "It might be the most non-narrative release in my discography and that was definitely intentional," he insists. "The moods are really erratic and kind of alienating and foreign to me."
Part of what makes Operator Voices unique for Naucke is the process he used to make it. Sounds sourced from synths and field recordings were arranged entirely in Max/MSP, the visual programming language that emerged in the late 1990s. Inspired by his friend, composer and Horse Lords bassist Max Eilbacher, Naucke chose Max/MSP to force himself out of old habits. The process he devised "ends up being a sort of hybrid between improvisation of a large sound pool that has a lot of human control/gesture, and the probability/chance of things happening introduced by the computer/arranging system," Naucke explains. "It's very conducive to taking a finite amount of sounds in an infinite amount of directions."
Naucke has been working with sound since around age seven, taking drum lessons for years before jumping to punk bands in high school. In his late teens his interest turned toward jazz and noise. "I got a Moog for $200 when I was 18 or so, [and] had no clue how to use it," he recalls. "That really foreshadowed the next decade-plus of my life, and I have been working with synthesizers and electronics ever since." While figuring his way around synths, Naucke also studied visual art in college, developing a fascination with, as he puts it, "what places and times sound like."
Throughout his voluminous discography,  Naucke has proven adept at building sonic environments that feel like three-dimensional spaces. Operator Voices is a particularly strong example, but for him, making music with a visual sensibility is in his musical DNA. "With all my records I could really 'see' what the end resulted sounded like before it was done," he says. "I'm really into making music that sounds like the way things look, or how places or times feel. That's what provokes me the most."
Koeosaeme, Sonorant (Orange Milk)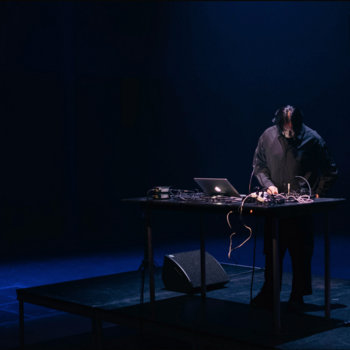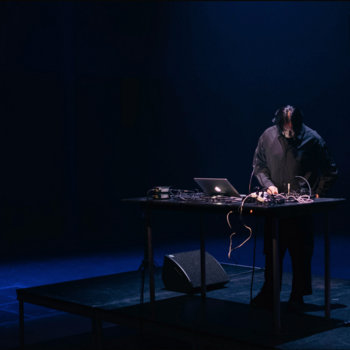 Merch for this release:
Cassette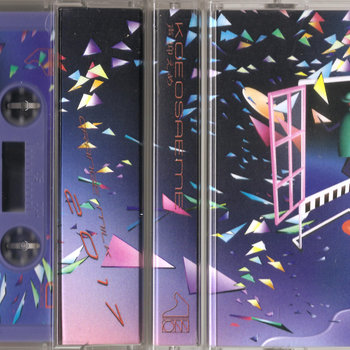 Can hyperactivity be calming? The music that Ryu Yoshizawa makes under the name Koeosaeme suggests it could. The Japanese producer orchestrates a bubbling mix of electronic and acoustic sounds like a mad scientist, jumping between disparate tones or puncturing air with rapid-fire beats. Yet the dominant aura emanating from his new tape Sonorant is one of patience and reflection. All the sonic events whirring by are more hypnotic than assaultive, more mesmerizing than disorienting.
Those effects align with Yoshizawa's own creative approach. "I often produce music unconsciously without being swept by specific emotions and moods," he says. "What I wanted to try in this album is to ignore theory-based (melody, rhythm, harmony, etc) composition to some extent. Keeping an overall balance of arranged sound objects and [making] a physical space [with] the use of distortion, multilateral angle[s], and continually repeated sounds was my theme."
To reach that goal, Yoshizawa used a wide array of tools. "I have joined together various analog [and] soft synthesizers, hand-made musical instruments, record sampling, field recording material created by DAW recording and editing, and improvised sound material," he explains. You can hear the diversity of those sources on Sonorant, but what makes the songs compelling is the way Yoshizawa blends it all into a viscous whole. Sounds that might clash with each other end up rhyming or even melting together—hence the album's title, a term for the "liquid" sounds between vowels and consonants. "I layered sounds that create an unanticipated unique air from resonance," he insists.
Now living in Setagaya, close to downtown Tokyo, he's evolved a style that's oddly personal. It's hard to imagine this very specific music created by more than one mind. But for Yoshizawa, even if Sonorant is a solo work, the world around him deserves album credit. "I very much love music, books and movies, but there is no specific influence by [that kind of] culture," he says. "The environment and people that I am with at the time of production influence my music."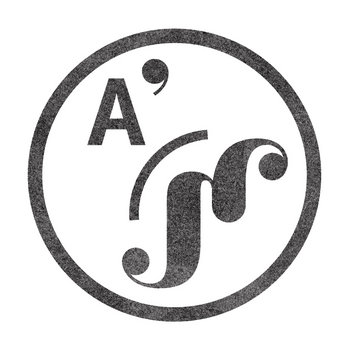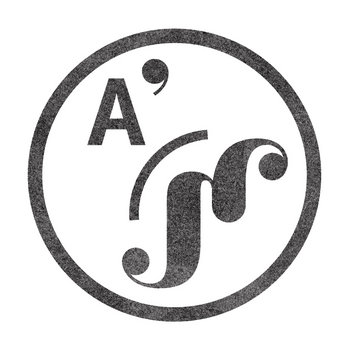 Merch for this release:
Cassette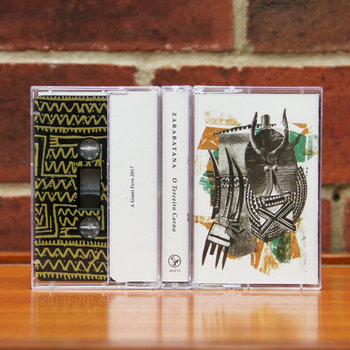 If you have to lock Portuguese group Zarabatana into a genre, jazz makes the most sense. But the trio slip so fluidly into other territories—mostly modes of their own making—that references seem irrelevant when O Terceiro Corno is playing. Spooling out ritualistic jams via horn, bass, drums, and voices, Zarabatana sound more interested in climbing a sonic mountain than aping styles of the past. It's not that their music has no precedent; I personally hear the out-minded séances of Sun City Girls and No Neck Blues Band, or the repetitive abandon of Konono No.1, on O Terceiro Corno. But the aura Zarabatana conjure—on this and their 2015 debut Fogo Na Carne, recently reissued by A Giant Fern—has a life of its own.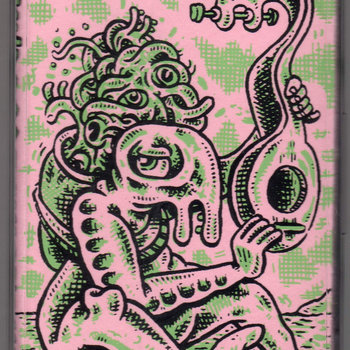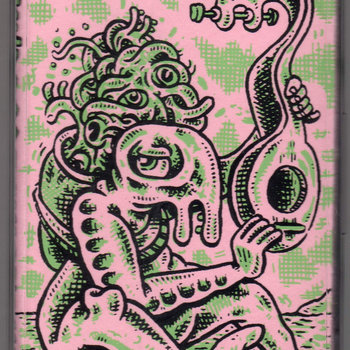 Merch for this release:
Cassette
On his new release under the name Raising Holy Sparks, David Colohan is credited with 34 instruments. Clocking in at 90 minutes (or 138 if you snag a triple-cassette edition), Search for the Vanished Heaven covers tons of ground, yet it never sounds crowded or busy. Colohan (who also leads the longtime Irish group United Bible Studies) seems less interested in rate of activity than the profundity that can be discovered in long durations. Most tracks here are over 20 minutes long, living up to names like "A European Eternity" and "We Are All Cosmic Couriers." Colohan also enlists 13 other musicians, constructing synth explorations, psychedelic meditations, and folk-ish hymnals. It's a lot to take in, but once you've pressed play on Search for the Vanished Heaven, time melts away pretty quickly.
Life Model, Lucky (Frux Tapes)
Merch for this release:
Cassette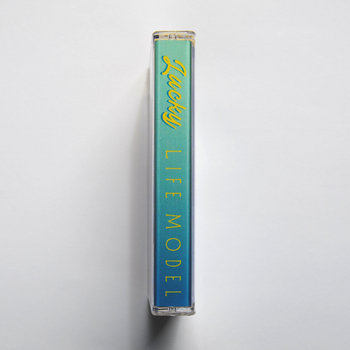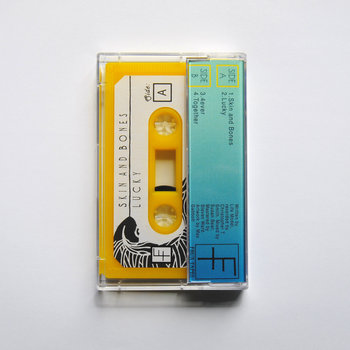 A strong whiff of the '90s emanates from Lucky, the new four-song tape by Glasgow-based group Life Model. It's the kind of shoegaze-inflected indie-pop that filled lots of records in the UK and US twenty years ago, and the quartet doesn't sound super concerned about changing that style much. Instead they're just really good at making it. Each track on Lucky hits its marks—minor-key melodies, surging guitars, propulsive bass, sweetened vocals—pretty much perfectly. It'd be wrong to call this music nostalgic; Life Model sound too engaged and present to be accused of homage. But if this kind of music flips your switch, Lucky will thoroughly scratch your indie-pop itch.
$3.33, Drill (Noumenal Loom)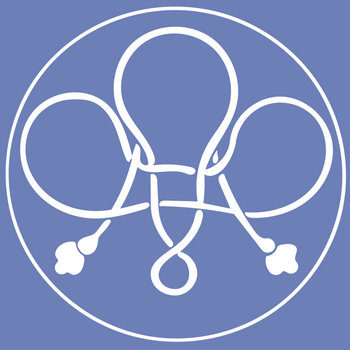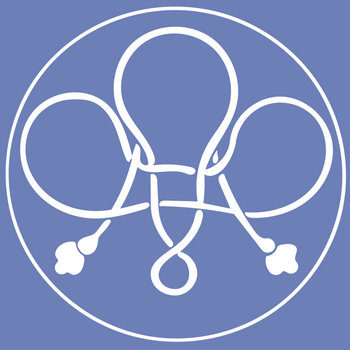 Merch for this release:
Cassette
As she told Bandcamp Daily back in May, Celia Hollander—aka $3.33—identifies as a visual artist, even though music is a huge part of her creative endeavor. Her last project Draft was both a full-length record and a corresponding album-length video, and her newest release Drill is adapted from her score for a 2016 performance/installation that featured seven dancers. The 31-minute piece feels less like a soundtrack than long-form dance music, filled with busy beats and vibrant, echoing atmosphere. It's easy to imagine bodies moving to Hollander's patient mix of sounds, but it's even easier to let your own physical matter—especially the stuff between your ears—sway to the wavy pulses of Drill.
—Marc Masters