BEST EXPERIMENTAL
Hi Bias: Notable Cassette Releases on Bandcamp, May 2018
By Marc Masters · May 29, 2018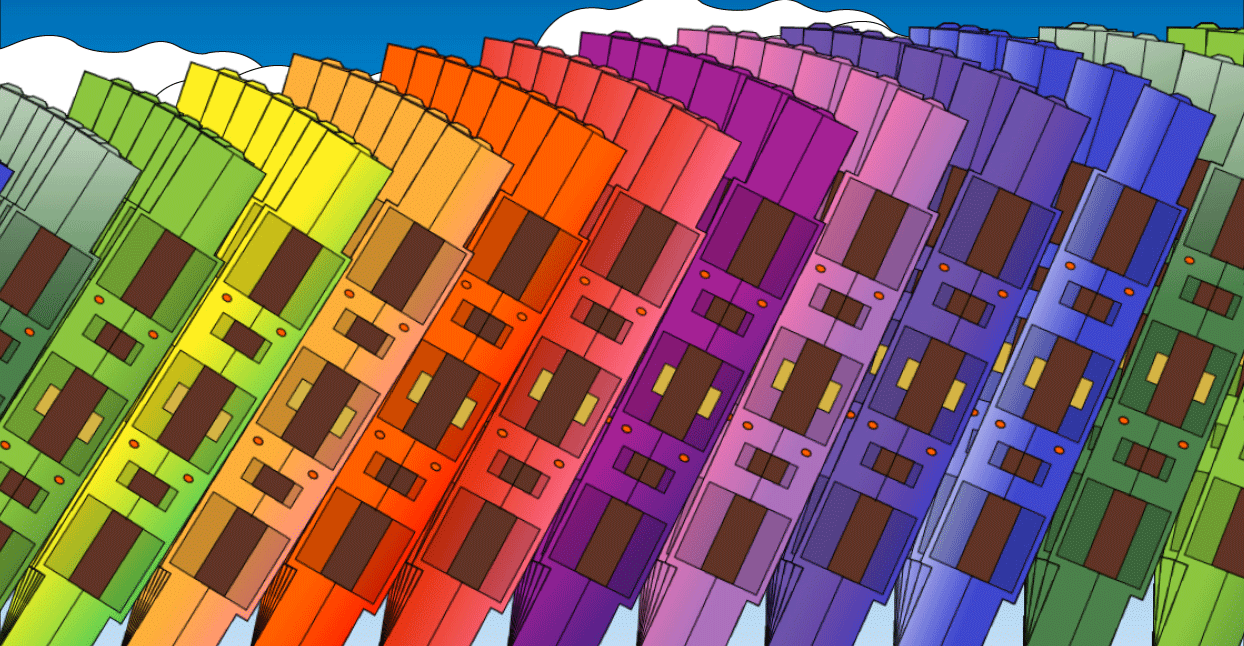 Welcome to Hi Bias, a monthly column highlighting recent cassette releases on Bandcamp, and exploring the ideas behind them with the artists who made them. Rather than making sweeping generalizations about the "cassette comeback," we prefer here simply to cover releases that may escape others' radar due to their limited, cassette-focused availability.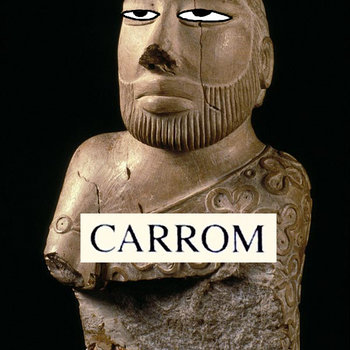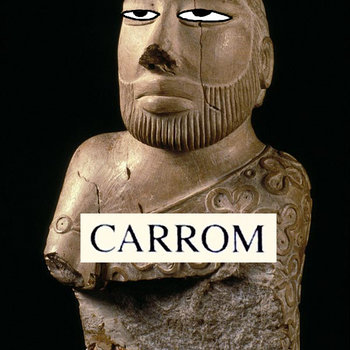 Merch for this release:
Cassette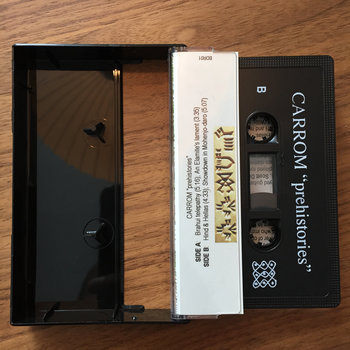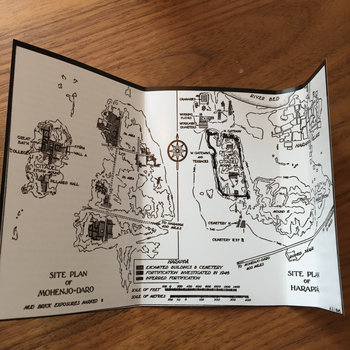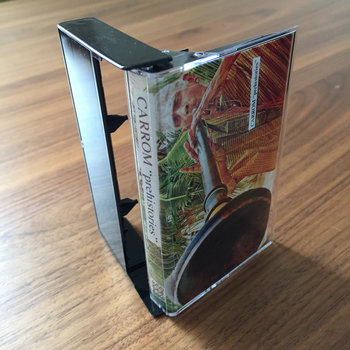 "I want to tell fantastical stories set in the ancient history of places we rarely hear about, like Sumer, Elam, or the Indus Valley civilization," says songwriter and guitarist Chandan Narayan. "It sounds nuts, but it's where I'm going with these songs." The songs in question are four fascinating instrumental journeys on Prehistories, Narayan's new tape made with a handful of collaborators under the name Carrom. Filled with snaking guitar lines, mountain-climbing rhythms, and a tapestry of sonic textures, Carrom's tunes certainly unfold like narratives, even if the plots aren't explicit.
"The song titles are really story titles," says the Toronto-based musician. "So 'Brahui Telepathy' tells the story of a psychoactive pond in a Brahui-speaking village. Anyone who drinks from the pond can communicate hallucinations to unsuspecting strangers… sort of an acid trip telepathy. There's no historical basis for this story. I just made it up, and the music travels on an arc reflecting this story, culminating in a magical hallucination." Other tracks explore Alexander the Great venturing to South Asia, a cockfight in the Indus Valley, and "a priest/king from an Elamite tribe [~2000 BC located in what is now present-day southern Iraq] who attempts to drown himself in the gulf only to be rescued by a celestial dugong," Narayan explains.
To carve out these tales, Narayan assembled some friends—including former bandmates—and booked two days of studio time in Michigan. After he presented his songs (or, as he calls them, "rather disjointed riffs that somehow get assembled together"), the band jammed on each for an hour or two. Later he added field recordings, including sounds sourced in India by Robert Millis and Jesse Kudler. To Narayan, such additions "take you to a far-off place, which is a theme for this project, and not neatly conveyed with the traditional Western bass-guitar-drums tonal lexicon." He also cites the inspiration of '90s indie rock bands that used samples, such as Jawbreaker and Steel Pole Bath Tub.
Inspiration isn't something Narayan has much trouble finding—he's a ravenous music listener, and unafraid to admit his influences. "I wanted my songs to sound like Pell Mell, with weird-ish guitars like Polvo or Josef K, but with a tonal quality of bands like Lync or Unwound, and a non-linear progression like Directions In Music," he says of the tracks on Prehistories.
The intensity of Narayan's music fandom is matched by his musical activity. He grew up as an SST-obsessed teen in suburban California, then interviewed many of his heroes for Zum, the fanzine started by his friend George Chen and George's sister Yvonne. In the Bay Area, he played bass in a series of punk bands, then veered to autoharp improvisation after relocating to Michigan in the early '00s. A stint in Philly led to more improv work as well as running the Simple Geometry label, and his last decade in Toronto has included studying a bowed string instrument called the sārangī.
All of this wide-ranging work factors into Carrom; as Narayan puts it, "This project really forms the nexus of a lot of my interests in fantasy, language, and music." He plans to continue it by recording a second session this summer, which he'll combine with Prehistories into a full-length LP. Until then, this tape has enough twists and turns in its 18 minutes to satisfy any listener—even one as restless and searching as Narayan.
AJA
AJA [Opal Tapes]
On her self-titled debut tape under the moniker AJA, U.K.-based musician Aja Ireland twists together exploding beats, grinding textures, and harrowing vocalizations. Her tense mix exudes authority—she always seems in control of her sprouting sounds—yet her music also feels open and unrestrained. "I enjoy being precise and finding a balance between a raw noise edge, but with sound separation, spatial awareness and mixing," she explains. "All the music was put together just purely from emotions and gut instinct… I just let the music write itself, with me being a vessel through which it could be heard."
There's a psychic workout to be had in immersing yourself in the hammering "Tuck It, Tape It" or the exploding "Charge," both of which benefit from unpredictable rhythms. "There are always beats within beats to be found, and I'm interested in pulling those out," Ireland says. "You can also do this with silence as well, which is interesting!" But beyond their visceral impact, are there literal meanings behind AJA's pulse-quickening tracks? "There are, but they are quite intense and personal," she admits. "So I will just say that they are around themes of sexuality, mental health, addiction, gender, and many other things I can't put into words. I do hope for people to be able to have their own personal experience when listening," she continues. "Whatever emotion it evokes is down to the individual's own path, and I like to think it's quite open for different people to feel and connect in different ways."
The potential connection in AJA is enhanced by Ireland's vocals, which sear paths through the tracks despite being mostly abstract and non-verbal. "I am inspired by Pre and AIDS Wolf kind of vocals, which are a combination of screaming and kind of gibbering high-pitched noises," she explains. "I don't sing lyrics, rather I just let whatever comes out in the moment to be free, so it's kind of like channeling something."
AIDS Wolf, the now-defunct no wave-leaning Canadian band, were a crucial discovery for Ireland. "They were my first insight into noise and experimental music and I absolutely fell in love," she recalls. Growing up in Kettering, about 80 miles north of London, she was exposed to Faust and The Damned by her family, creating what she characterizes as a "punk ethic I've had build in me since I was a toddler."
Punk certainly rings sonically through the physically-affecting music on AJA, and it's also informed her DIY approach. She builds her music with field recordings and software plug-ins, and also runs sound art workshops in her current hometown of Nottingham, covering everything from gig booking and promotion to costume and visuals to "how to overcome challenges of self-doubt." Her sessions often include a guided meditation as well as a lesson in how to make field recordings.
"These workshops are really important to me because not only am I building my own sample library up, but it also allows me to give something back and share what I've learnt to other people," Ireland says. "It also allows me to connect with other like-minded people in a more intimate way, and I hope that the open conversations I try to facilitate can help build people's confidence and make them feel like they have a supported community around them."
Sunwatchers
Basement Apes [self-released]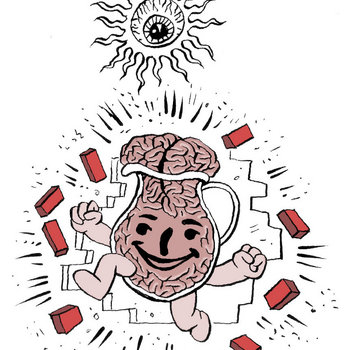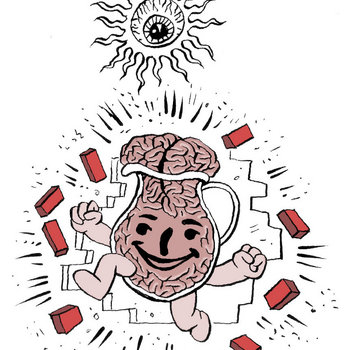 Merch for this release:
Cassette
Every Sunwatchers release sounds raucous, but Basement Apes is especially rough and tumble. That makes sense given that this is a disparately-sourced collection of live and practice-space material, but the band has done well to pick the most burning cuts from what must be a pretty large archive. It also helps that there are prime guests all over Basement Apes, including David First rifling off heated harmonica on "The Works," Heather McIntosh sanding cello strings during the cycling "The Scaled Birch," and David Watson kneading his bagpipes on the immersive noise jam "The City Gates." Basement Apes recalls the glory days of '90s DIY cassettes, when bands would dip into stuff that might seem improper for official releases but was still worth hearing.
Merch for this release:
Cassette
As he explains in his notes to The Crossing, Howard Stelzer is fascinated by the American Southwest. He hasn't actually been there much—he's a lifelong East Coaster—but he does a great job of musically recreating the vast expanses and sandy colors of that region, which is the setting for the Joe Taylor-helmed Western that Stelzer was tasked with soundtracking. The director requested a theme based on a few bars of Brahms, so Stelzer had friend and collaborator Jeff Barsky (of Insect Factory) play that tune on guitar, then reshaped it with the help of tape decks and field recordings. The result is desolate, windy music that's moving, offering enough layers—especially in its chilly guitar echoes—to tell a deep story without pictures.
Wet Piss
Wet Piss [Dumpster Tapes]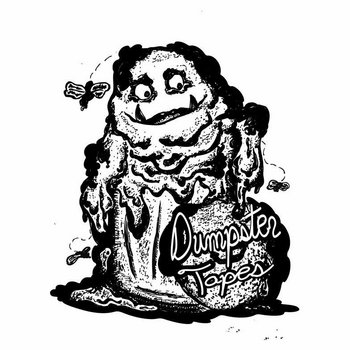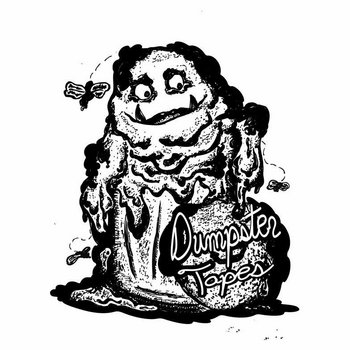 Merch for this release:
Cassette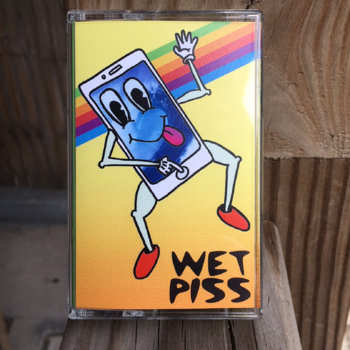 Chicago quartet Wet Piss feel like a punk band. Their sound is fast and loud, and the vocals of frontdude Magik Ian (of Maximum Pelt) are nervously urgent, in places sounding like Jello Biafra doused in kerosene. But they're really more like a psych band in disguise, unafraid to follow instrumental tangent and unfurl guitar solos. Still, everything on Wet Piss maintains a basic grounded-ness—due in large part to the concrete-solid rhythms of drummer Karissa Talanian (of Lil Tits and many other projects)  and bassist Dillon Kelley—that makes all six tracks sound far from indulgent. Come for the heartbeat-quickening energy, stay for the journeys into the stratosphere.
Manas
Live At [Nullzone]
Tashi Dorji's guitar playing is so fertile it has spawned two powerful duos, one with Tyler Damon on drums, and the other, Manas, featuring drummer Thom Nguyen. It's pointless to compare the two (especially since Damon himself played on one Manas record), as both outfits generate lots of different sounds, from dense, obliterating improv to sparse, careful sculpture. All of that is on display on Live At. Through two side-long, 14 minute tracks, Dorji and Nguyen shape sonic energy like landscapers carving animal topiaries out of bushy trees. Except these musical animals keep morphing, shifting through ideas and moods so energetically it feels like the air around them is reforming by the second.