BEST EXPERIMENTAL
Hi Bias: Notable Cassette Releases on Bandcamp, March 2018
By Marc Masters · March 26, 2018
Welcome to Hi Bias, a monthly column highlighting recent cassette releases on Bandcamp, and exploring the ideas behind them with the artists who made them. Rather than making sweeping generalizations about the "cassette comeback," we prefer here simply to cover releases that may escape others' radar due to their limited, cassette-focused availability.
Rafael Anton Irisarri
Midnight Colours [Geographic North] / Sirimiri [Umor Rex]
Merch for this release:
Cassette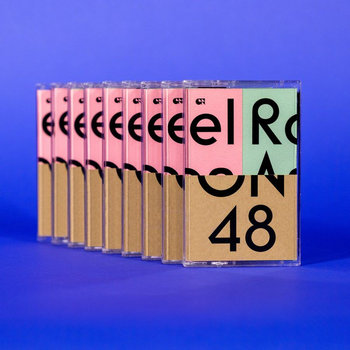 Most drone music can get pretty dark. But the heavy, dense drones on Midnight Colours, Rafael Anton Irisarri's new tape for Atlanta label Geographic North, sound particularly ominous. When the New York-based composer, producer, and multi-instrumentalist made this music, he was pondering the Doomsday Clock, a theoretical measure of how long we have until humanity eradicates itself. When he began recording, the clock had moved closer to midnight than any time since the 1950s portion of the Cold War era.
"My idea was to create a sort of soundtrack towards the end of it all," says Irisarri. "There's an aura of hopeful gloom on the music—perhaps it is not too late to change our ways. That said, it is not lost on me that a month prior to the album release, the clock was again moved forward. I remember seeing the news and posting on social media, and perhaps one or two people reacted to it, which is quite telling of the dire state the world is in. There is a sense of fatalism now when I listen back to the tape. At least we will go down like the musicians [on] the Titanic, right?"
If doom is inevitable, Irisarri is making the most of the time left. Just a few weeks after Midnight Colours came out, Mexican label Umor Rex released Sirimiri, comprising four more drone-based pieces that are brighter than the Doomsday material, but just as momentous. This time, his music took on a more specific environmental theme. "Sirimiri means 'drizzle' in Basque, and it's something ever-present in the region," he says. "The image I had in my head was a person walking around the streets of Donostia [a city in Gipuzkoa], looking at strangers while getting soaked, thinking about his life choices and realizing that every stranger has a life as complex as his own." To create the feel of an endless stroll, Irisarri put all four tracks on both sides, and encourages listeners to replay them immediately.
Environment has long played a role in Irisarri's work. His 2010 album The North Bend was a "postcard from the Pacific Northwest" (Irisarri lived in Seattle before moving to New York), while his 2013 LP The Unintentional Sea explored "the ecological disaster of the Salton Sea in California." Irisarri also likes to create virtual environments with his music, especially in performance. "When I was touring quite frequently years ago, my goal was to transform the venue through speaker arrangement and [the] listener's positioning in the room," he says. "Then I'd use field recordings gathered in my immediate surroundings and bring that to wherever I'd be playing, utilizing source material to create environments that do not occur naturally—thus creating an immersive experience for the audience."
Music has been part of Irisarri's own experiences since he was young. He cites the early influence of a grandfather who played folk songs by ear on accordion. He got into music himself as a self-described "awkward" nine-year-old, using it as "a way of coping with the fact that I didn't seem to belong anywhere," he recalls. In Seattle, he started Black Knoll Studio, which he rebuilt in New York after moving in 2014. He spends nearly every day mastering records there, with an obsessive ear that carries over into his own music. A recent collaboration with Julianna Barwick shows how far he'll go down the "rabbit hole" of edits and revisions. "I picked the hardest possible method to finish the album," he admits. "Because when you are compulsive like I am, it makes sense in your head, even if in actually its total madness that takes forever and it is very impractical."
Both Midnight Colours and Sirimiri build on Irisarri's growing body of solo work, which includes eight full-length releases since 2010, alongside many EPs, compilation appearances, and collaborations. Midnight Colours specifically extends ideas from his 2016 LP The Shameless Years, made in the aftermath of the U.S. Presidential election. "This state of the world weighs heavily on me—I think honestly it's been weighing heavily on all artists and creatives since 2016, more so than ever before," Irisarri says. "There seems to be a new engagement we haven't witnessed in many years, perhaps since the 1960s. Whether that impacts positive change or not is to be seen."
Eve Essex
Here Appear [Soap Library]
Merch for this release:
Cassette, Vinyl LP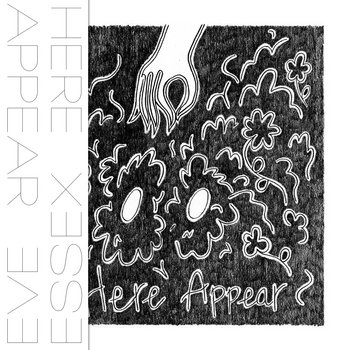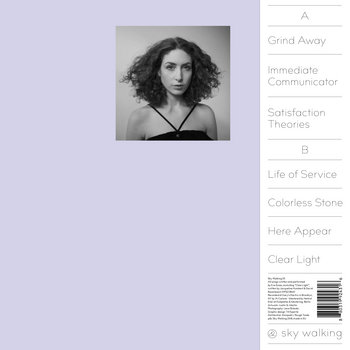 After a 2015 performance with her colleague Dan Fox, New York-based composer and musician Eve Essex was approached by an audience member, who commented that the duo had "evoked many time periods at once." "This statement stuck with me," remembers Essex. "I later tried consciously to cultivate that concept of sonic time-traveling." On her first solo tape, Here Appear, she achieves that goal by traversing a wide range of sonic territory. Some tracks focus on textures in her singing and horn playing, weaving webs of abstraction; others lean closer to structured songwriting, with layered vocals shaped into something resembling verses and choruses.
The variety in Here Appear comes in part from the two years Essex spent working on it in concert. "Early on, my performances were mostly winds and guitar pedals, but throughout the process I began adding more beats, synthesizers, and vocals, and breaking it down into more distinct songs and sections," she says. "I was considering the set as a single longform piece, where diversity of structures, voicing, and textures felt necessary to keep things dynamic and interesting…I use a lot of minor or miscellaneous instruments, things that are small and easy to carry and jump between, like harmonica, whistles, handbells, bamboo flutes, and more recently, kalimba."
The result is music that continually surprises. Opener "Grind Away" uses drones, bass rhythms, and Essex's moans to, as she puts it, "play with depictions of water and ebb-and-flow." The trembling organ of the title track accompanies Essex's half-spoken vocals in what she calls "a literal comment on the activity of writing, inspired by a set of one-line poems by Lev Rubinstein." The ringing bells on "Life of Service" underscore lyrics about the universal experience of "having and/or losing a job."
Throughout Here Appear, notions of genre get upended, but Essex isn't shy about citing stylistic influences. "Classical music is pretty deeply ingrained in my brain and muscle memory when I play winds," she says. "It is basically subconscious and sometimes I have to trick or force myself into avoiding classical-leaning scales." To subvert these tendencies, she leans on folk, medieval music, free jazz, psych, and post-punk. She also draws from the music she witnessed as a director and videographer at Brooklyn's ISSUE Project room, where she heard "the drones of Tony Conrad and Charlemagne Palestine, instrumental styles of Joe McPhee and Malcolm Goldstein, and approaches to layering/spacing of Graham Lambkin."
Essex also heard a lot of music growing up. At age 12 she became "a hardcore classical music kid," playing bassoon in youth orchestras in Ohio. In high school she fronted an "electroclash-inspired" band; at New England Conservatory she studied orchestral music, but soon switched to Rhode Island School of Design, receiving a BFA in sculpture. Since moving to New York in 2009, she's found inspiration in the saxophone tutelage of Lenny Pickett (musical director for Saturday Night Live) and piano lessons of Lubomyr Melnyk. "Playing Lubomyr's music especially helped me to consider modularity and physicality in new ways," she says. "He sent me easy exercises and pieces that made it accessible to get into and enjoy playing again, even though I am an admittedly awful pianist."
Essex's own music has grown primarily in performance, during which she has developed a loose process that starts with improvisation, then shifts to revision. "It is a kind of composition in real time," she says. Though patterns in her practice have emerged, she makes sure an element of chance persists. "[I] shift or stretch sections as I play, [so] the songs come out somewhat differently each time I attempt them," she says. "I find that injecting an element of risk into the execution heightens the effect of the live performance."
Over the past few years, Brooklyn's Byron Westbrook has been one of the most interesting and distinctive composers in any genre. His work skirts the edges of electronic experimentation, drone and ambience, noise and minimalism, and lots of spaces in between. Though Confluence Patterns is only his third release under his own name, he's already carved out an approach capable of handling many textures. The tape's five tracks include a pulsing synth soundscape, a distant hum that becomes an engine-like blast, a rippling rhythmic workout, a meditative atmosphere, and a crunchy track called "Glorious Mess" whose pounding beat seems to be made of gunshots. It only takes Confluence Patterns 25 minutes to roll out its far-reaching sonic carpet, but it feels like each of those minutes could last forever.
Nick Hoffman
Salamander [Notice]
There are two distinct sides to Nick Hoffman's new tape: one features tracks created with "customized generative software," while the other uses sounds sourced from "electric fan motors and metallic objects." You might have trouble picking which is which in a blindfold test, though—not because the eleven tracks here aren't memorable, but because his approach to manipulating sound is so thoughtful and cohesive. Particularly enthralling is how each piece on Salamander includes tactile, concrete sounds, yet Hoffman's aggregations create full moods rather than simply presenting objects unfiltered. The result is a work that feels oddly comfortable despite its unpredictability; Salamander is music that's easy to get lost in.
Well Yells
Skunk [self-released]
Merch for this release:
Cassette, T-Shirt/Apparel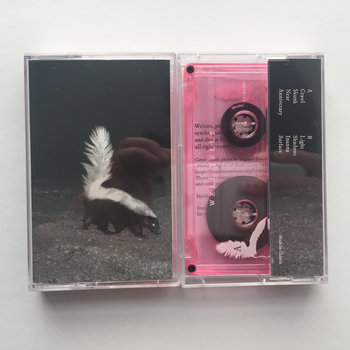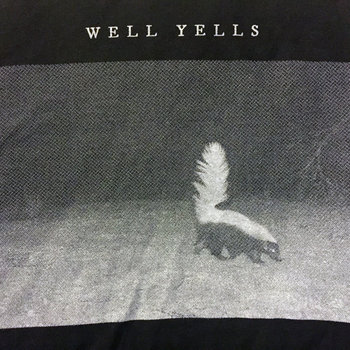 Patrick Holbrook's second solo release under the name Well Yells distills the gothic-leaning edges of '80s British post-punk. Though he probably wouldn't scoff at that comparison—he readily admits being a fan of Joy Division, Bauhaus, and the Cure—it's too reductive to capture all the dimensions of his new tape Skunk. Though you can point to specific moments that sound like Holbrook's musical godfathers, his work is not about mimicry, but about capturing the hypnotic atmosphere that makes the best post-punk feel like a whole world to enter. On tracks such as the sparse, distant "Light" or the super-shadowy "Inanna," Holbrook crafts an aura that's dark enough to feel mysterious but focused enough to capture listeners' imaginations.
Merch for this release:
Cassette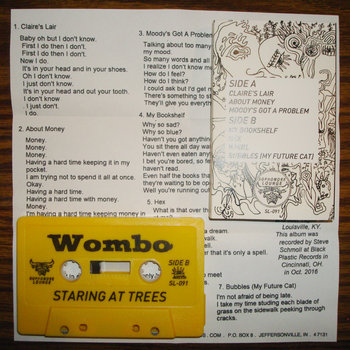 On their first release, Louisville, KY trio Wombo sound like a veteran post-punk act, despite being comprised of musicians in their 20s. Their songs are tough as nails but skewed enough to surprise, a balance that's hard to pull off at any age. Much of the music's nuclear drive comes from Sydney Chadwick, whose wrist-breaking basslines give her gymnastic vocal leaps ample ground to stand on whenever she returns to Earth. But Cameron Lowe's guitar slashes and Joel Taylor's drum punches provide sharpness too, and the entire tape can quicken listener pulses to match the band's own hammer-pound heartbeat. Just imagine how many cardiac arrests they'll prevent when they get more than 20 minutes to apply their electric shocks.