BEST EXPERIMENTAL
Hi Bias: Notable Cassette Releases on Bandcamp, July 2017
By Marc Masters · July 27, 2017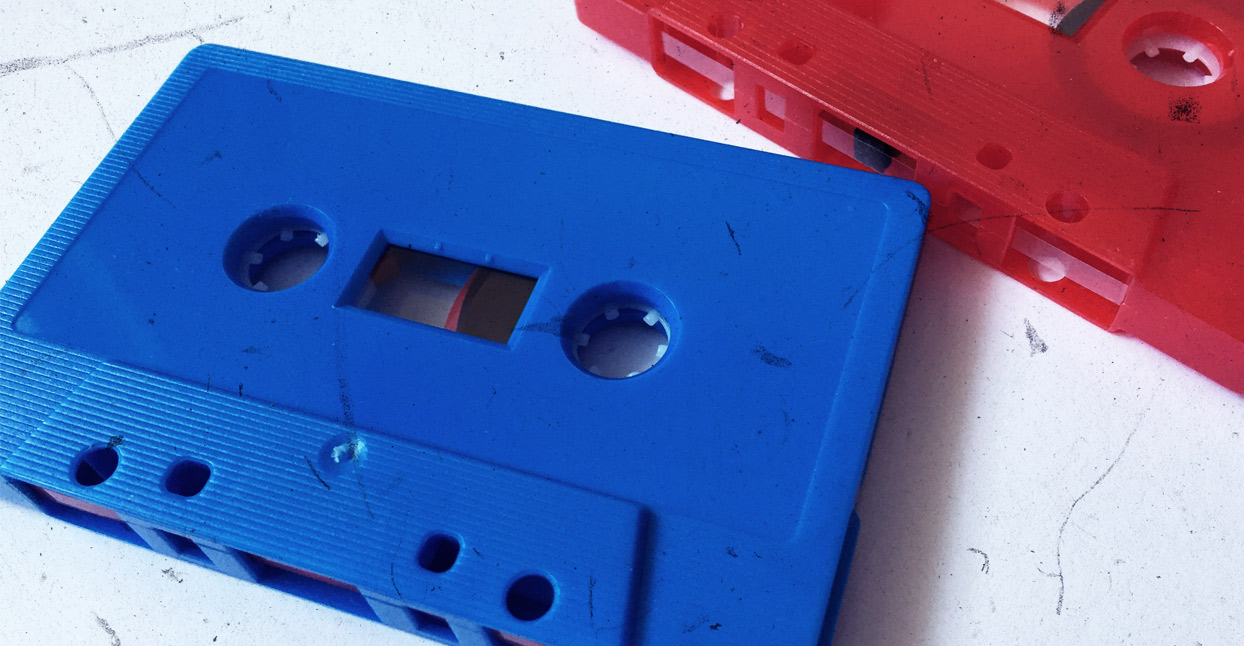 Welcome to Hi Bias, a monthly column highlighting recent cassette releases on Bandcamp, and exploring the ideas behind them with the artists who made them. Rather than making sweeping generalizations about the "cassette comeback," we prefer here simply to cover releases that may escape others' radar due to their limited, cassette-focused availability.
Five seconds into Nate Scheible's new tape Fairfax, a woman's voice emerges. "Good morning, my love. It is Saturday morning at 11:25," she says. "I'm not well." It's unclear who this woman is or to whom she's speaking—even Scheible doesn't know for sure. The lines are taken from a cassette he found in a Goodwill store that was labeled simply "Me." The D.C.-based musician includes excerpts from the recording in every track on Fairfax, mixing them with his contemplative ambient sounds to create a mysterious, poignant narrative.
"I'm guessing she recorded it in the mid '80s," says Scheible, who habitually collects homemade tapes from thrift stores. "From what I can tell, she is a recovering addict—drugs, alcohol—who was at one time married to the man she is sending the tape to. They divorced, and only recently seem to be rekindling their relationship. He is currently at sea in the Navy, which is why she is recording the tape, to send to him. She never uses her name, so I have no idea who she is or what became of her."
Scheible uses the tape sparingly on Fairfax, but the small moments he chooses capture vivid emotions. The anonymous woman swings between optimism and disappointment: at one point she's ecstatic to hear from her ex-husband, at another she yearns to be "made to feel special." During one of Scheible's prettiest tracks, she frets over impending surgery and hopes "that you're never going to have to leave again." By album's end, she admits, "All I have is today…but I can dream about tomorrow. There's nothing to say I cannot dream."
The music on Fairfax is dreamy and dramatic, meditative and somber, subtly echoing the emotions of its found words. But Scheible actually made most of it before adding the woman's voice. "Near the middle of putting together the pieces for this cassette, something seemed to be lacking, and I was looking to expand on them," he admits. "Once I realized the [woman's] tape might be a good fit, I broke it up into individual sections. I tried to keep the found sound very brief, or use it in sections that were heavily drone based or very repetitive so as not to distract from the more developed musical sections."
"It would've been really easy to throw some of the more uncomfortable or awkward things she said in there, or just focus on the bleaker aspects of her story," he continues. "In that case, it would've just felt exploitative. So I tried to keep it to sections that more than anything felt very genuine and reflected the various dimensions of her personality and story."
The core music on Fairfax comes from Scheible's tape loops and electronics. After creating that base, he solicited contributions from D.C. comrades including saxophonist Sarah Hughes, bassist Luke Stewart, and vibraphone player Kyle Farrell. "I would record various takes with them individually, and we'd talk about it as we moved forward," he recalls. "Most of the time, the musicians took it to zones I wouldn't have anticipated that I ended up liking more than what was initially in my head."
Growing up in Cleveland, Scheible began playing drums at age 12. Since then, he's been consistently involved in a number of bands, including Cleveland's ongoing collective Scarcity of Tanks. Once he moved to D.C. a few years ago, he started experimenting with tape-based music, partially due to lack of space in which to play his drums loudly. But his drumming experience remains integral to his creative approach.
"What first drew me to music was the physicality of drums, the release you get from playing, the energy associated with it," he says. "Once I started writing music in bands, I was drawn to the process of making music and being able to hear ideas come to fruition—whether the final product reflected original intentions, or more likely, what initial ideas had the potential to develop into. As I've gotten more into working with tape experiments, it's this exploration of process that has really driven me to make music."
Lyrels, Conocido [Love All Day]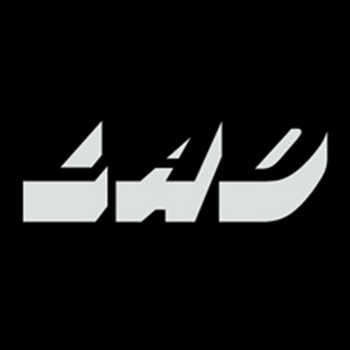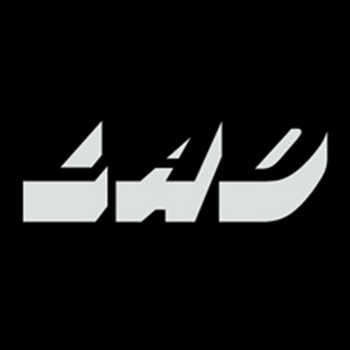 Merch for this release:
Cassette
"I inherently create in a way that lends itself to a narrative, often a dialogue with myself," says Lala Conchita, who records and performs under the name Lyrels. "Growing up, I wanted to be a writer and storyteller, but I quit working with words and moved to sound, which is much more fluid for me." Though there are no words on her new tape Conocido—Spanish for "known"—stories do seem to emerge in the way Conchita layers her evocative sounds and builds her subtle beats.
Take "Remedios," which Conchita opens with distant, spooky tones, gradually injects with a rubbery beat, and then morphs into spacey whirrs and hums, as if nature has been infiltrated by alien forces. The track's arc feels uplifting, though it would be a stretch to call it optimistic. "The sounds that I create are pretty emotional, often melancholy—I have never been great at making upbeat music," Conchita admits. "I think they also convey inner expressions of wonder, which is what I'm feeling the whole time I create."
Conchita creates music with what she calls "a fluent combination of composition and improvisation," primarily using EMU rack synths and an Alesis MMT-8 sequencer, recording everything live without overdubs. Her process produces deceptively uncomplicated songs; the depth comes not from the amount of sounds used but the way Conchita arranges and develops them. "I'm completely self-taught, and this is a reason why my music can be quite simple and minimal," she says. "I started making sound collages from handheld microcassette recordings in my teens, and at some point in my 20s—once I joined some bands and needed to do more than just loop microcassettes—I began collecting rack synths and learned MIDI."
Asked if there are any particular influences behind Conocido, Conchita cites "my grandmother Concepción, R&B, bass-heavy music blasting from car stereos, Mexican corridos, South American indigenous folk music." Each track does seem imbued with history, as if ghosts are rattling inside the music's walls. That's especially true of the clicking, heartbeat-like "Among the Dogs"—a tribute to Conchita's hometown of Sacramento, which she calls "a mysteriously beautiful and too often dark and violent place"—and in the 22-minute epic "4/24/15 7:35 pm to 7:56 pm." "I definitely reflect on the oppressions, superstitions, and sacrifices of those that came before me, whether it be familial, through friendships, via films, or some other source," she insists.
"A main theme behind this album was to create ancestral dialogues, through the devotion of time and care, to establish voices that evoke imagined ancestral landscapes, textures, and spirits," Conchita continues. "For me, the ceremony is dismantling the manufactured voices that are provided on the equipment, and working to explore tones that speak to me in a way that resemble passed-down, familial stories. I wanted to reinforce the musical ceremonies that can only come from a Chicana expressing herself through abstract electronic music in these times."
All of those ideas come through in the sounds on Conocido. Though she claims she doesn't have visuals in mind when she constructs her music, it's easy to imagine it providing a soundtrack for rituals and celebrations, the kind Conchita herself engaged in while making it. "Creating Conocido was a very ceremonial process, partly because this was my attempt to create complete stories or movements that were at the same time interconnected," she concludes. "I pushed myself to be more structured, expressive, and melodic in this project."
Bridget Hayden, Incantations From Yin Valley [Fort Evil Fruit]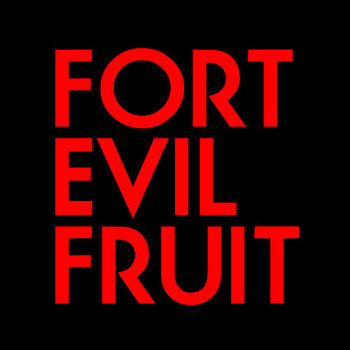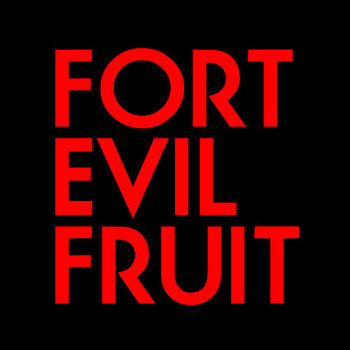 Merch for this release:
Cassette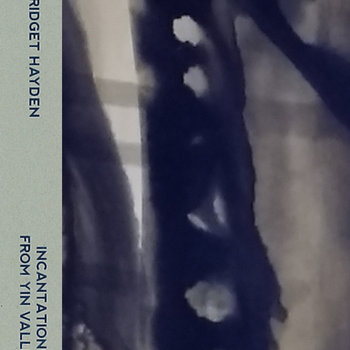 Bridget Hayden's music feels both distant and intimate. The overall sound on Incantations From Yin Valley is muffled and mysterious, but the U.K.-based musician's impassioned voice rings through her sonic fog, giving everything the aura of a confessional. That may be an exaggeration, given how little on Incantations is explicit or concrete—it's almost all echo and murk, filled with low rumbles, blurry reverberations, and unidentifiable sounds. But both sidelong pieces feel eminently human, like the moans of a soul freed from its body. I don't think Hayden hasn't escaped her own corporeal substance yet, but Incantations suggests she knows how to do it through sound.
Merch for this release:
Cassette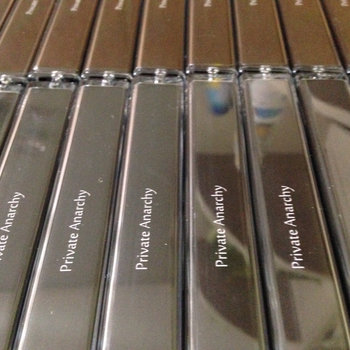 Clay Kolbinger makes sound collages as Termite Acropolis, and avant weirdness in the duo Maths Balance Volumes, but the Madison, WI resident can make rock music, too. His solo project Private Anarchy recalls lo-fi post-punk outfits from the '70s through today—perhaps somewhere between Swell Maps, Trumans Water, and Honey Radar—but also bears the perspective of someone living in the here and now. The 11 tunes on Private Anarchy sound both impulsive and considered, replete with wiry riffs and rackety rhythms that seem to emanate from a badly insulated attic somewhere. It also sounds like Kolbinger could easily weave thousands of these crackling webs; here's hoping this is his first in a long line of insta-classics.
Evan Zierk, Drifting/Bending [Atlantic Rhythms]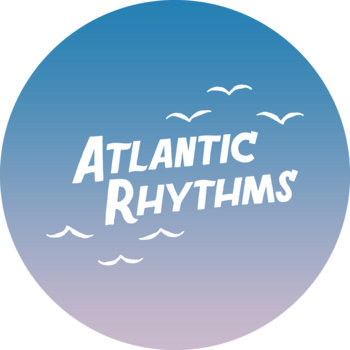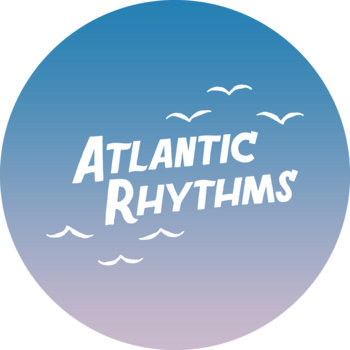 On his first tape, Brooklyn composer Evan Zierk uses a variety of approaches to create a consistent mood. Some tracks ripple with rhythmic repetitions; others float through extended tones and judicious pauses. But the entirety of Drifting/Bending exudes meditation, suggesting that musical calm can be achieved with any sound as long as the execution is patient and reverent. What's even more impressive about the four tracks here is that Zierk incorporates the similarly-patient work of saxophonist Nate Mendelsohn and singer Natasha Thweat into his musical vision, creating a sonic whole that revels in summing its parts.
—Marc Masters