BEST EXPERIMENTAL
Hi Bias: Notable Cassette Releases on Bandcamp, February 2018
By Marc Masters · February 22, 2018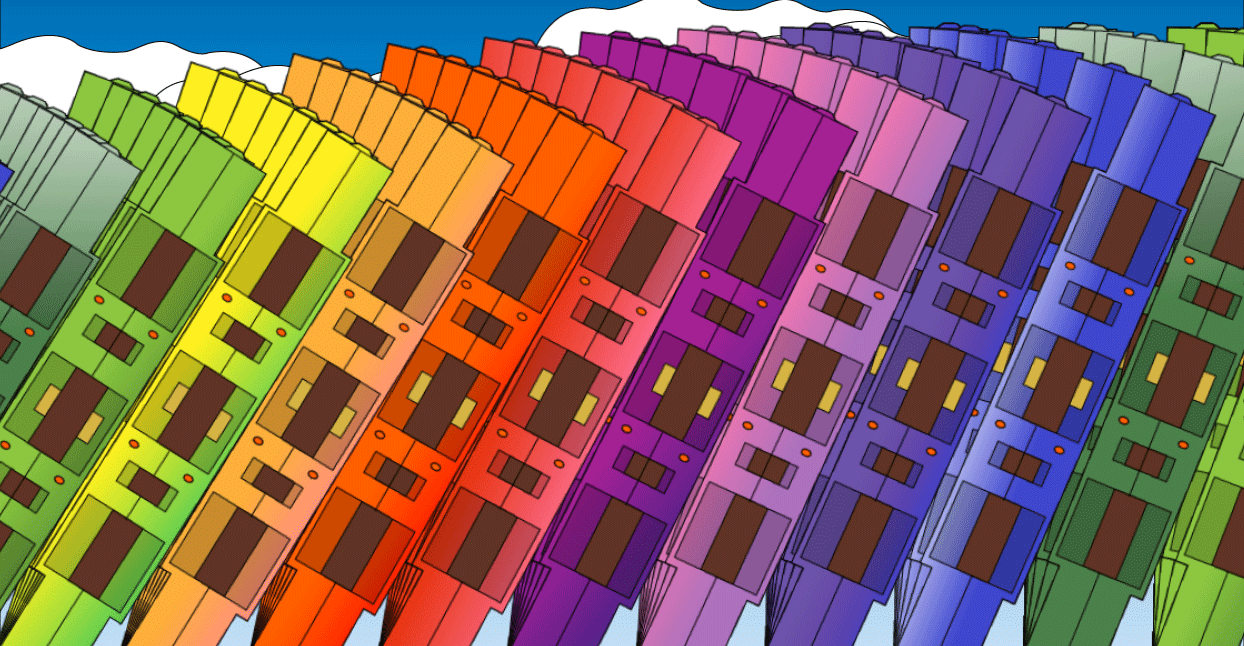 Welcome to Hi Bias, a monthly column highlighting recent cassette releases on Bandcamp, and exploring the ideas behind them with the artists who made them. Rather than making sweeping generalizations about the "cassette comeback," we prefer here simply to cover releases that may escape others' radar due to their limited, cassette-focused availability.
William Hooker Trio
Remembering [Astral Spirits]
Merch for this release:
Cassette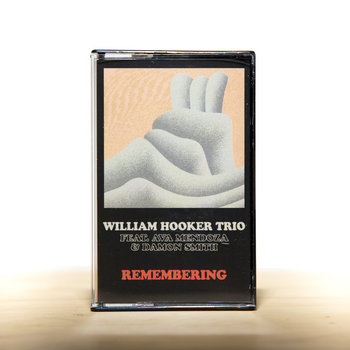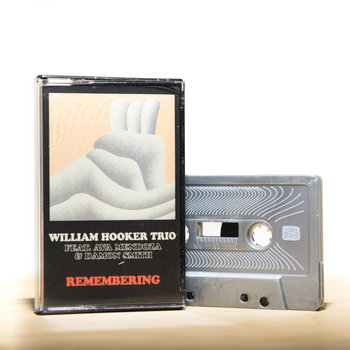 William Hooker has been playing jazz since he was a teen in the early 1960s. Over the ensuing decades, the New York-based drummer has worked with so many different people that compiling a full list would be daunting. But he's still always looking for potential collaborators, and a few years ago in Oakland, he spotted one in guitarist Ava Mendoza. "I found out she was moving to New York," he says of their first encounter. "So I told her, 'When you get there, you have to look me up, and we have to play!'"
Last spring, Hooker and Mendoza got their chance, entering a studio at New York University with bassist Damon Smith for their first session as a trio. "I've known Damon for quite a while, and he and I immediately clicked," says Hooker. "I think because of his background in the punk scene, and his feeling of going at the music in really serious ways." Hooker was less familiar with Mendoza, so he shaped his approach around learning more about her particular style. "I didn't want to equate [Ava] with anyone I had played with before," Hooker says. "She has her own thing going on, and I didn't want to impose on her thing, and I didn't want her thing to impose on mine."
The resulting tape, Remembering, achieves Hooker's goals. Mendoza's sound takes full flight, mixing careful moves with more unruly excursions, while Hooker's three-dimensional drumming leads and responds to Smith's sturdy low end. The session's impressive sonic variety is emphasized by the fact that Hooker edited it into seven distinct tracks. "[In] free improvisation, things begin and end," he explains. "Even in terms of the rhythms I play, I can see how certain things coalesce based on just how I approach the improvisation and how I am interacting with the other musicians. That forms a certain idea, and then that idea winds up being the song."
Hooker titled each song by free association, drawing on his lifelong passion for many artistic mediums. "I study a lot of different things, I read a lot of different things," he insists. "I try to keep my mind open to not only musical ideas, but literary ideas, artistic ideas in terms of visual arts, sculpture, paintings…different kinds of arts, different kinds of social movements, and different kinds of levels of being, and that produces a title."
That wide vision fuels Hooker's new multimedia project, The Great Migration, set to debut in New York in April, with Mendoza as a member of the ensemble. The piece is set in a period between 1935 and 1950 when, according to Hooker, six million African-Americans moved to the South. "It was the largest migration ever amongst any ethnic group that wasn't either starving or being executed," he says. "So because of that, it actually changed the course of American history." Working with different media is nothing new for Hooker, who is equally a musician, poet, teacher, and filmmaker. "I think of it this way: If I am all these things, why not use them?" he says. "You're looking for things that inspire you, that will generate different ideas about how to play different kinds of music. I figure, do it! Do it with film, with poetry, with big pieces, small pieces. And sometimes, if you can just go into the studio and play, do that. It all works. It's all music, to me."
The music Hooker made with Mendoza and Smith worked so well that he hopes to make the trio an ongoing entity. The fact that he can find such inspiring opportunities into his eighth decade on Earth is testament to his searching nature. "It keeps me feeling good about playing music," Hooker enthuses. "There are so many things that happen over the course of your day and the course of your life that almost makes you feel disappointed about waking up. This makes me feel really good about waking up."
Merch for this release:
Cassette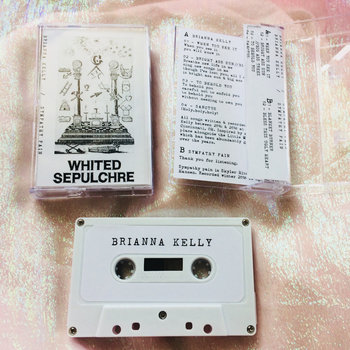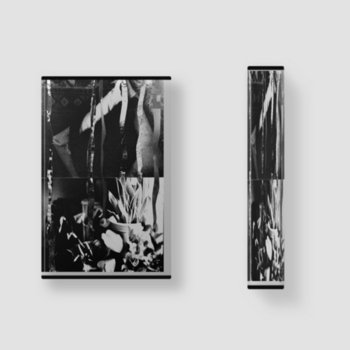 Artists are often reluctant to pin their work to a specific time or place. But when asked about her new tape—a split with Utah's Sympathy Pain—Brianna Kelly doesn't hesitate. The singer, guitarist, and songwriter immediately points to the Little Miami River, which sits about 35 miles outside of her home city of Cincinnati. "The songs feel like they live there, almost," Kelly says. "When I was piecing them together and listening back through the mixes, I imagined walking the trail down to the river shore where I've come many times to throw big rocks into the water, or to build a small fire if the wood is dry enough, or float downstream for a little while, weightless."
That sense of flowing nature is palpable in Kelly's four gorgeous new tracks, which are gradual and patient but also constantly in motion. Her thick, echoing guitar wraps around her meditative voice like grass spreading across the roots of trees. "I'm compelled to create music that is roaming and spacious and also pretty intimate," she explains. "Where a listener could enter into a song like a cozy room and fall asleep inside of it."
Kelly also enters the songs herself, gently, as if slipping into a sleeping bag. "I'd like to think these songs play with the concept of acknowledging a real human need for personal significance," she says. "Coupled with the solace of getting lost in things that make us unselfconscious." It might be tempting to hear pieces like the soaring "When You See It" and the glacial "To Behold You" as pure clouds of tone and texture, but there are stories bubbling under these songs.
"It's mostly autobiographical, usually hanging on a question I'm asking myself throughout a season," Kelly explains. "I really like when an artist fully inhabits their own songs, almost making them impossible to be sung or played by anyone else because they are so personal, so intrinsically bound to the character and timbre of their voice, their own specific experiences, almost to the room in which they recorded it."
Kelly's own musical biography started when she was nine, learning to play a piano that her great-grandmother bequeathed to her parents on the condition that one of their kids take lessons. She took lessons on the instrument for nine years, but along the way also taught herself how to play guitar, initially using it to write what she calls "bad, angsty songs." "Learning guitar gave me a lot of freedom," she recalls. "I found it to be more dynamic and expressive than piano, at least for what I wanted to write, and it felt like something I chose for myself at a young age, which was empowering."
Since then, Kelly has amassed a wide range of influences from all kinds of art. She cites theologian Thomas Merton and author Annie Dillard—"I seem to have a copy of Pilgrim at Tinker Creek by my bedside at all times," she says—as well as the music of Phil Elverum of Mount Eerie and Liz Harris of Grouper. She also finds inspirations in the artists around her. "This year, I've really enjoyed being roommates with one of my favorite Cincinnati musicians, Kate Wakefield," Kelly enthuses. "She writes gorgeous, brooding songs with cello and loop pedals that truly take me to another world. It's really fun hearing her songs haunting through our apartment."
Kelly's songs have a haunting quality too, but they aren't necessarily dark. There's hopefulness throughout her new tape, a sense that focusing devoutly on sounds and ideas can help coax beauty from the world. Don't expect Kelly to stick with one mood forever, though. "I also really want to make some brutal and devastating stuff, like getting pummeled by ocean waves of sound," she says. "Maybe for the next record."
There's something elemental about Eric Hardiman's latest tape as Rambutan. Six of Swerve Through Time's seven tracks were made just with guitar, and Hardiman's probing playing feels like excavation, as if he's digging into his instrument to discover precious metal inside it. That earth-core feel is reflected in his song titles—"Aqueous," "Graphite," "Magnetic Weather"—and it gives Swerve Through Time immediacy, as if you're right beside Hardiman as he finds new ways to make sound. Sometimes the result is fractured and craggy, like stalagmites in a cave; elsewhere his tracks are calm and pastoral, like water trickling down rocks. Even on the one synth-based track, "Viscous," Hardiman sounds like he's found evidence of an ancient civilization, their voices echoing through time like sirens.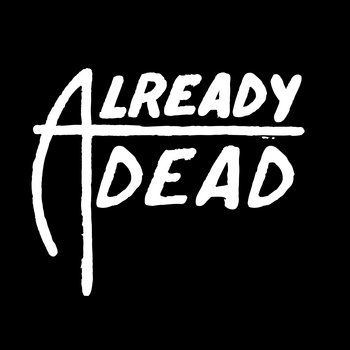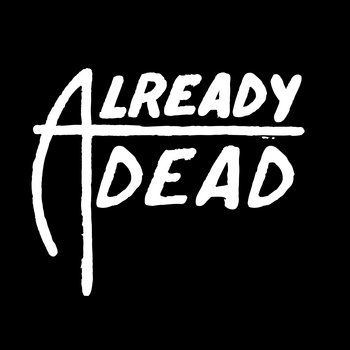 Merch for this release:
Vinyl LP, Cassette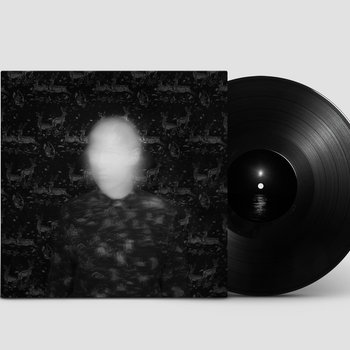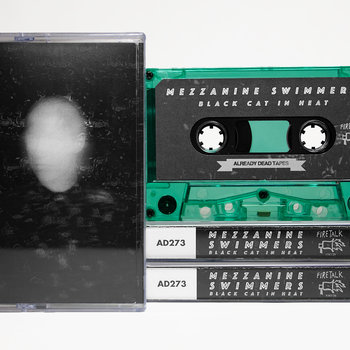 On his second tape under the name Mezzanine Swimmers, Mike Green pulls off the rare trick of making prominent beats without letting his music be defined them. Pretty much all of Black Cat in Heat's nine tracks throb loudly with powerful rhythm, but it's the sounds that surround those beats that distinguish each tune. Green builds a series of little sonic universes that expand into their own unique spaces. You can certainly nod your head or move your body to pulsing tracks like the gunning "Louis Warship" or the rolling "Liminal Laws," but getting lost in a Mezzanine Swimmers piece is more like a drug trip than a workout. Much like the ever-morphing work of Eric Copeland, Green's music bends reliable structures into unpredictable shapes, proving beats can be as pliable as any other kinds of sound.
Noah Creshevsky
Reanimator [Orange Milk]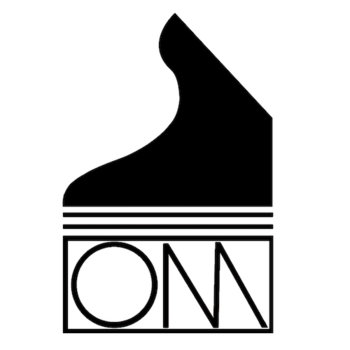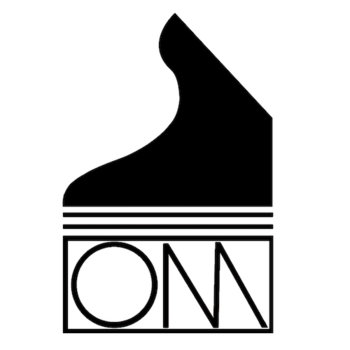 Merch for this release:
Cassette, Vinyl LP


Since the early '70s, composer Noah Creshevsky has constructed fascinating work based on sampling and recontextualization. Even though it's just 40 minutes long, Reanimator covers a lot of that oeuvre, spanning from the mid-'80s to a composition created just last year. Much of the music is in a style he calls "hyperrealism," through which he "exaggerates" found sounds for a sense of both familiarity and disorientation. As Scott Scholz points out in his excellent liner notes, hyperrealism is more a language than a style, and it allows Creshevsky to traverse lots of sonic territory, from the kinetic hip-hop-inspired "Strategic Defense Initiative" to the vocal hall of mirrors "Lisa Barnard Redux" to the classical cut-up "Belle de Jour." Creshevsky's music is unpredictable, but it's less about shocking your ears than cleverly rearranging your neurons.
Hasufel
Forlorn [El Tule]
Merch for this release:
Cassette,
From 2008 to 2013, Dylan Ettinger made some of the most interesting and idiosyncratic synth music in the underground, reimagining '80s pop and New Age as blurry dreams and throbbing space transmissions. After taking a break for a few years, he reemerged as an alter ego he calls Helmut, and began a project he calls Hasufel. The shadowy aura he brought to his previous work remains intact, but Hasufel dwells in the nether regions of industrial and death metal—evident from its stark black and white iconography and Helmut's ritualistic singing. But as the four songs on Hasufel's second tape, Forlorn, progress, more and more surprises creep in. I'm particularly fond of the bagpipe-like tones in "Ossuary," but each track offers sounds that you might not expect, suggesting that Ettinger's ability to find new ideas in familiar styles is undiminished.